Today marks two months since I said "A million times, yes!" to the love of my life. If you've been a long time follower, you are caught up on my whirlwind of a love story; if not you should read these posts:
Do you believe in true love PT 2
If you would've told me over a year ago that I would be in love, living with my best friend, and about to be engaged, I would've laughed in your face. It's been quite the journey, to say the least!
Everything feels very much like a dream. A dream I've had since I was a teenager, hopeless and romantic. A dream I continued to hold on to after my divorce and many failed relationships or situationships.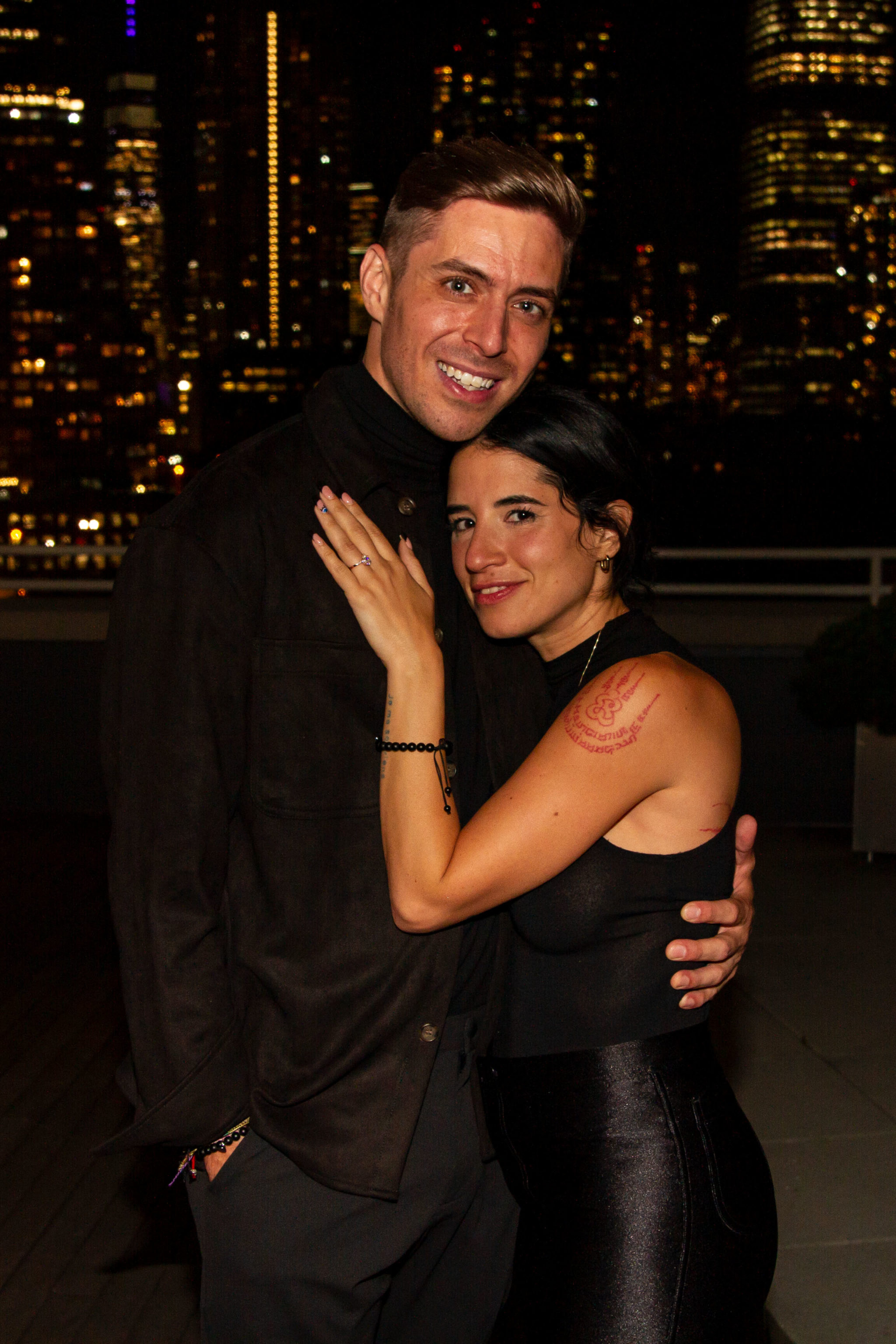 No matter what happened, I always knew he was out there and would appear when I was ready. I didn't think it would happen on a dating app but whatever works, right?
An Engagement Story
Tony and I moved in together in February 2021 after 4 months of dating. This was not a decision I took lightly. I am a single mom and had to be sure Tony and my 9-year-old got along. Not only did they get along, but they quickly became very close. The connection they had was undeniable. We spent almost every day together and it just made sense to take that next step.
When you know, you know.
We openly talked all the time about our future and what that looked like. We both wanted to get married and we both want (more) kids.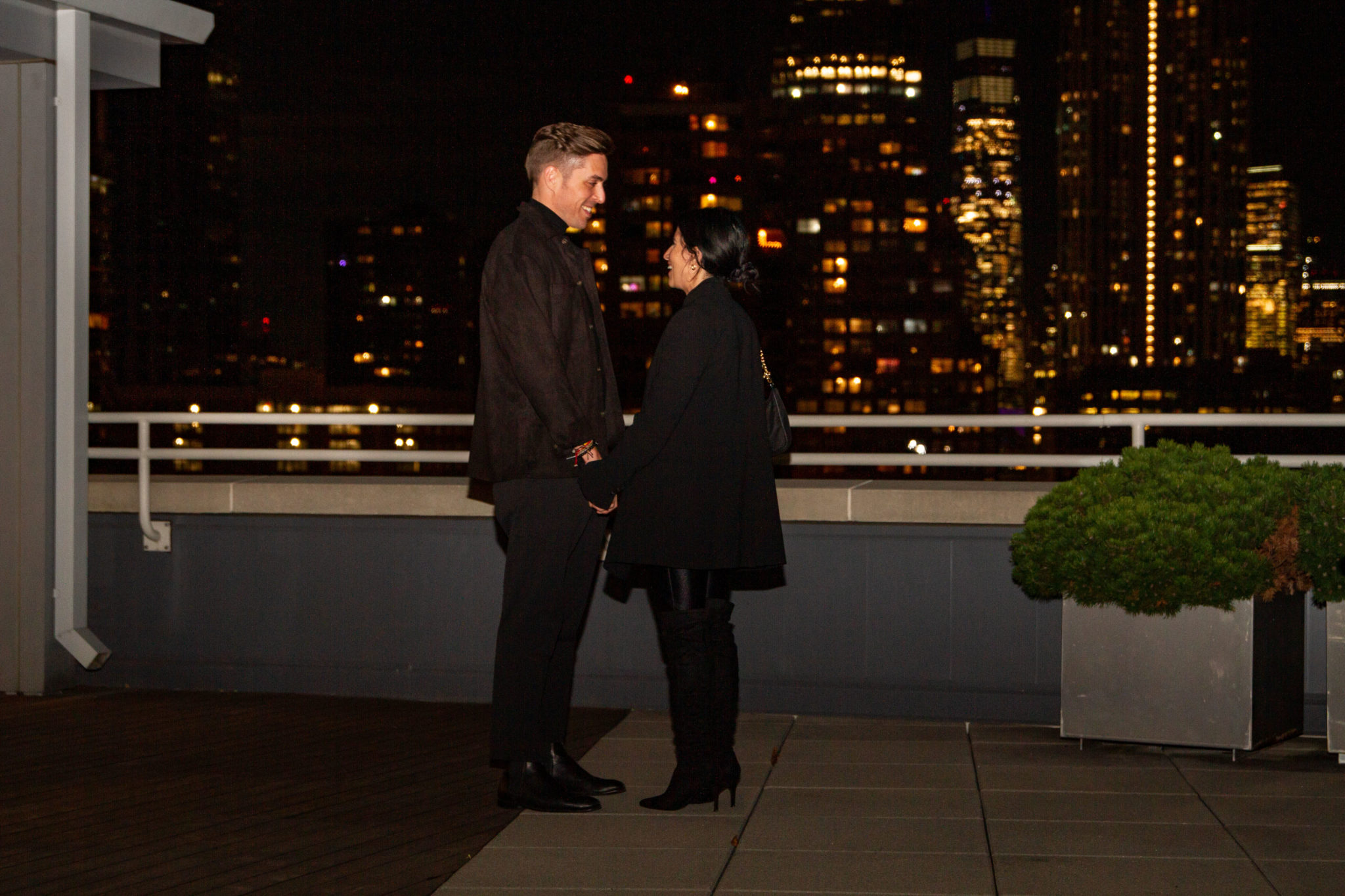 In March, I went to Love Locked in Jersey City to interview owner Kerry for a blog post. While I was there, I had a little fun and tried on engagement rings. I remember looking at one and getting so excited about the idea of getting a second chance at love, spending the rest of my life with this person that feels like home. I was giddy with excitement.
As time went on, I would of course drop hints and jokes about wanting a ring. I knew it was coming, I just didn't know when.
The week before our anniversary, I asked Tony what he wanted to do to celebrate, to which he responded, "I got this."
Was I suspicious? Maybe. Did I think he was going to propose that night? I truly wasn't sure.
On the morning of our anniversary, we started the day with a fun couples workout at F45 in Downtown Jersey City. We ran errands and did stuff around the house. It was a fun day and I remember being so happy and grateful to be celebrating a one-year anniversary with a man I love very much.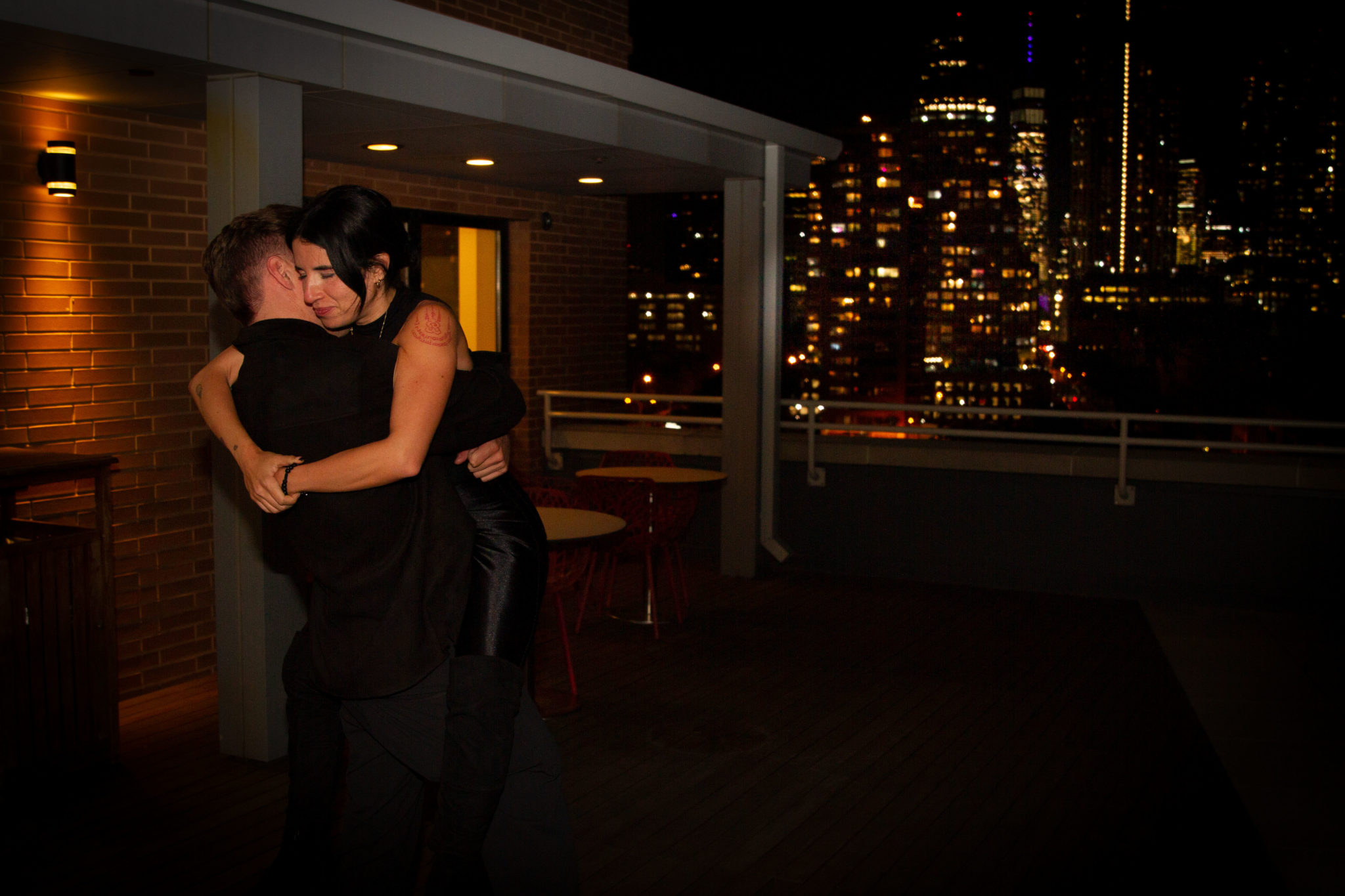 We got ready to go on a date and he told me to get dressed up for dinner. I tried on half of my closet, finally settled on an all-black outfit, and then we took the PATH into the city. Little did I know he was hiding the engagement ring in his pocket and trying really hard to hide it from me.
We had a beautiful dinner at a restaurant in Manhattan. It was super romantic and the food was delicious! After dinner, we stood outside and I asked, "What's next?"
To which he responded, "We are going back to Jersey City."
I admittedly got a little annoyed that we came all the way into Manhattan to go right back to JC. I thought the date was over and we were going home. He reassured me that there was more to come.
As we got into an Uber, the driver repeated our home address… We're going home? I was so confused! They whole car ride back, he was acting a little weird and I really wasn't sure what was going on.
We got back to our building and instead of pressing the elevator button to go up to our apartment, he pressed the rooftop button. For a moment, I truly hoped he was going to propose but I didn't really know for sure!
He took me outside and it was very dark. Then he stopped, faced me, and started saying how much he loves me, and then… well, I don't remember too much. He got down on one knee and asked me to marry him.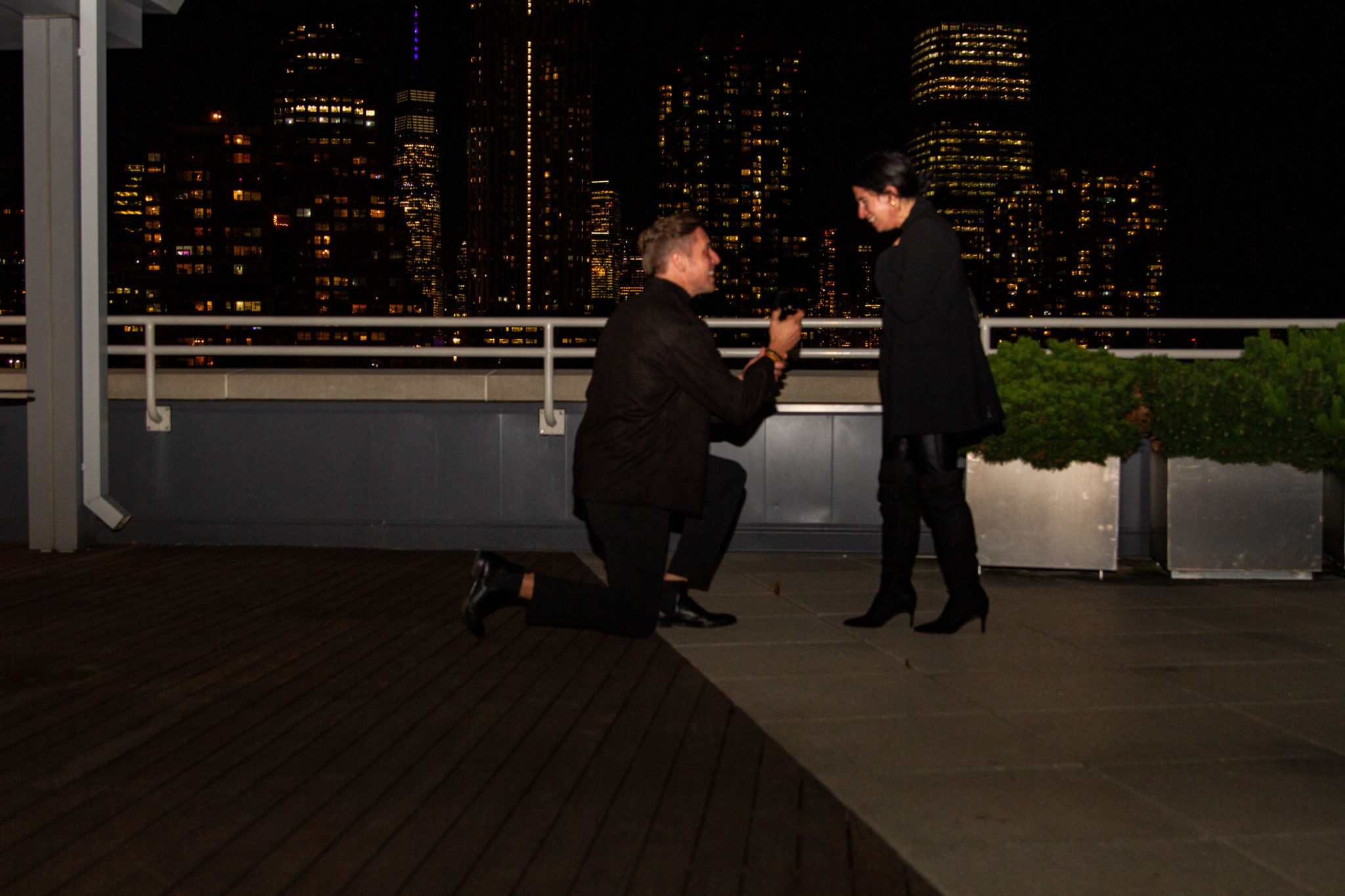 While this was happening, my dear friend and photographer Peter Bonacci was snapping pictures!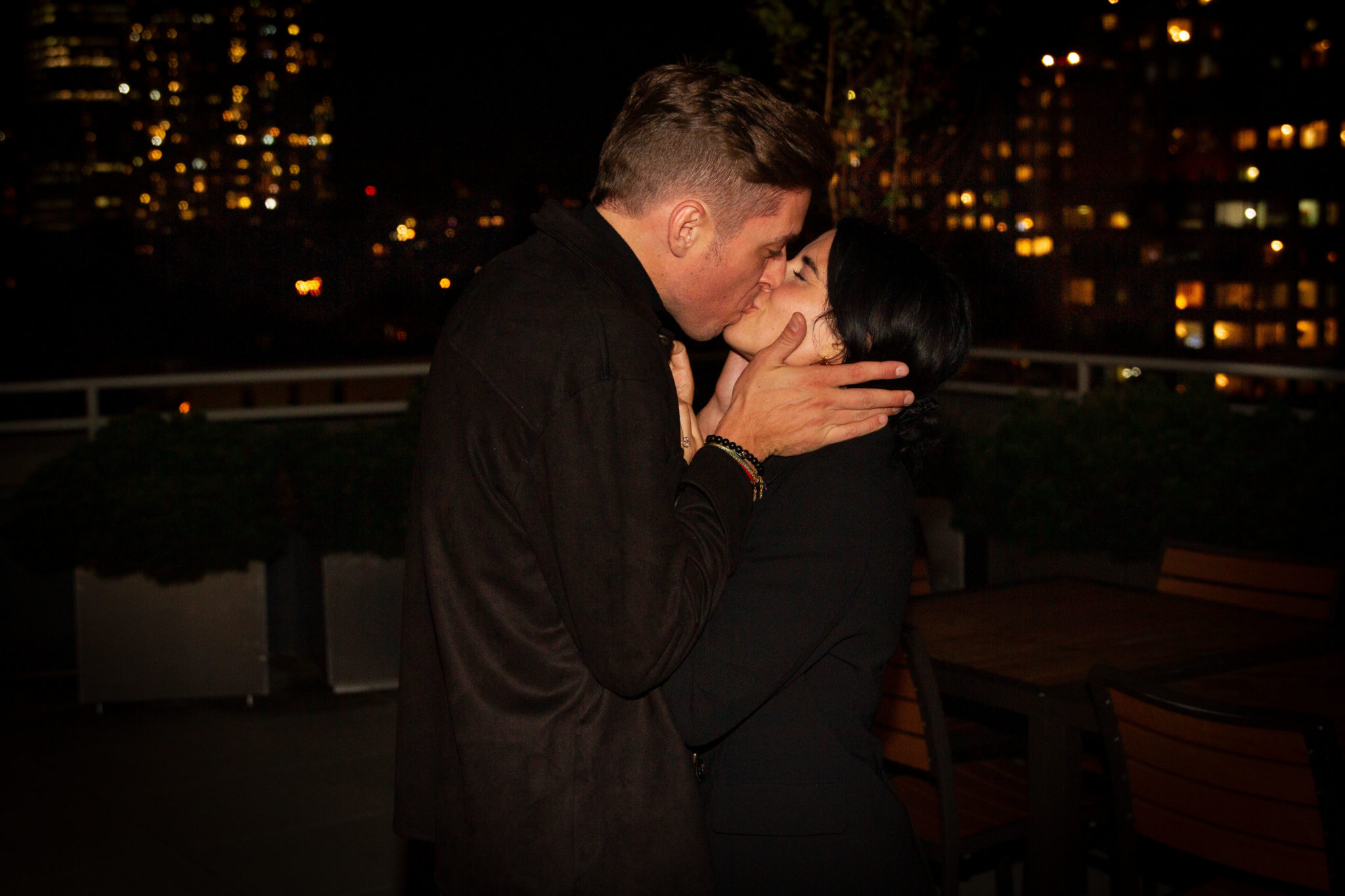 I said, "A million times, yes!" and literally screamed from excitement. He put the ring on my finger, the same ring I tried on months before at Love Locked!
To hear more about our engagement. Check out this IGTV Clip!
My happily ever after begins <3