"My neck, my back
Lick my pussy and my crack
First you gotta put yo' neck into it
Ah don't stop, just do it, do it"
Don't you wish you could talk this dirty and this confidently in the bedroom like Khia did in that legendary song? Bruh, given a chance, I would gobble Khia's badass energy up to spitball erotic shit between the sheets all day errday!
And why wouldn't we desire talking dirty with our partners during sex? Dirty talk helps us communicate our raunchiest, thottiest, and ratchetiest sexual desires to our partners. No wonder then that dirty talk has been associated with a ton of positive sexual outcomes like higher sexual self-esteem, sexual arousal, and sexual satisfaction.
And yet we often cower away and don't engage in talking dirty with our partners. It makes us feel uncomfortable, we are scared what our partner will think of us, and God forbid what if we say something that pisses our partner off? All this fear of talking dirty keeps us from taking advantage of this glorious form of sexual communication that has the potential of objectively improving our sex lives.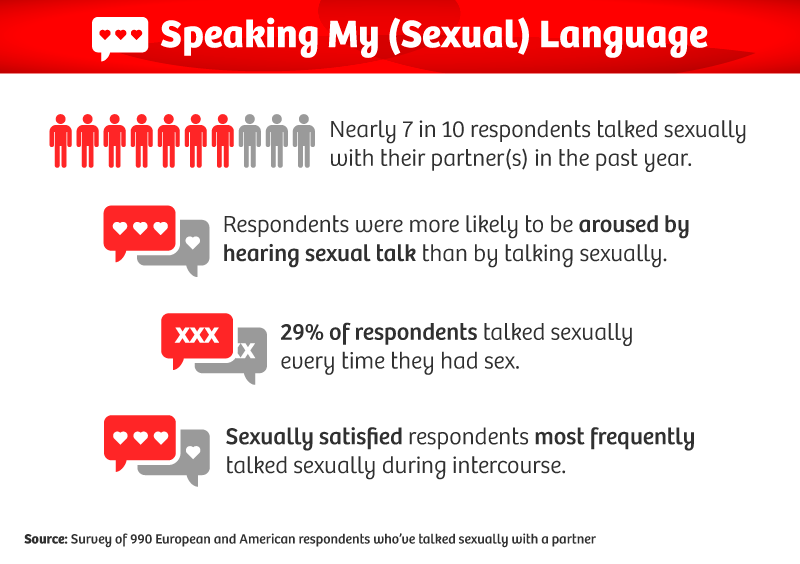 Today my goal is to help alleviate this anxiety and uncertainty surrounding dirty talk. No, I am not going to inundate you with a laundry list of "How to talk dirty with your partner: Here are 900 ways." You will find a fuck load of those articles online courtesy Cosmopolitan.
Instead, I am going to provide a simple three step process to get you into the dirty talk game so you can enjoy a juicy fuckfest with your partner. And if you are a total bad bitch and already practice dirty talk, these three steps will help you level up.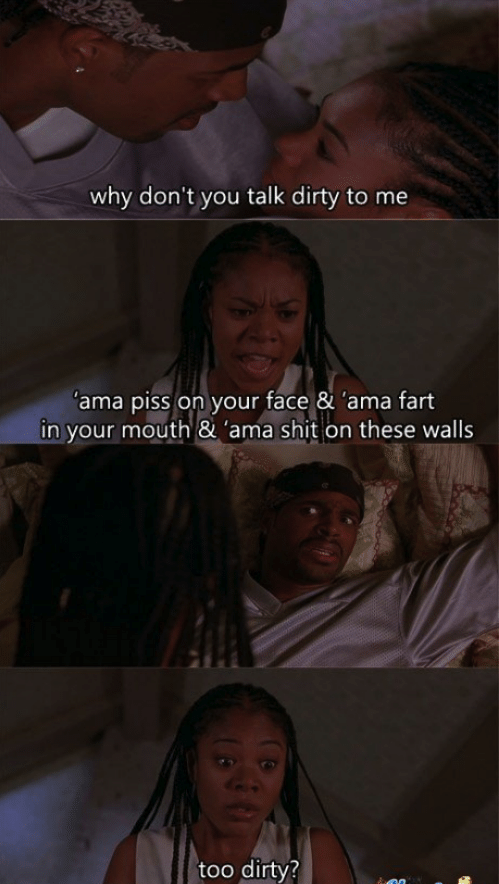 I base these steps on a scientific structure of dirty talk validated by three Australian psychology professors.
Step one is ask yourself if you are more comfortable with sex talk that is focused on your partner or sex talk that is focused on yourself. Once you have identified that, then step two is playing around with different formats.
For example, if your comfort zone is partner-focused sex talk, then you can use instructive statements, positive feedback/reinforcement, intimacy/emotional bonding, or reflexive calls.
Here are some examples:
Instructive statements
"Right there baby, right there"
'Go faster/harder''
''Slide your cock in me''
Positive feedback/ reinforcement
''You are so good at that''
''I love it when you roll your tongue on my nipples''
''You taste so good''
Intimacy/emotional bonding
"I love you, babe''
"My love"
''You're so fucking beautiful''
Reflexive calls
"Yes/yeah!''
''Fuck!''
''Oh God!"
On the other hand, if you are more comfortable with self-focused sex talk, then you can use sexual dominance, sexual submission, sexual ownership, or speaking fantasies.
Here are examples of these strategies:
Sexual dominance
''Take it!''
''Who's my dirty slut?''
"I'm going to ride that dick till you cum"
Sexual submission
"Choke me"
"Pound me harder"
"Use me anyway you want"
Sexual ownership
''Whose pussy is this?''
''You're mine now''
''Are you my girl?''
Speaking fantasies
"I'm imagining people are watching us fuck,''
''Tell me what you would do with that guy''
As you are using different types of self or partner-focused dirty talk, feel free to pepper it with nicknames/secret pet names or pejoratives like daddy and whore. Make sure both you and your partner are comfortable with these names.
The last and final step toward hacking the game of talking dirty with your partner is this: keep a sex journal. If you have certain desires that you want to vocalize to your partner during sex but haven't been able to do so because you feel anxious, shy, or even shameful, then say it to yourself first. Without judgment, write down all the dirtiest things you want to say to your partner, or you want your partner to say to you. Then, read it aloud to yourself.
This mere act of externalizing your innermost sexual desires may eventually give you the strength and confidence to vocalize it to your partner. And hey, who knows maybe your partner is waiting for you to take that first step! So, what are you waiting for? Take Khia's advice, "Don't stop, just do it do it." Dirty the fuck up, homies.