As some of you may know I am a mom of a cute little toddler, and I am thankful that Mia has everything she needs. The Jersey City Youth foundation is an amazing organization that provides children and families in need with backpacks filled with school supplies and turkeys and toys during the holidays. They do a lot of great work in our community and to help them raise more funds I got together with some of Jersey City's finest to put together a fun Halloween Party at Porto Lounge; Dennis from Damaged Wear, Marilyn from Allure Events Consultants and DJ George Soul. For more info check out our Facebook page.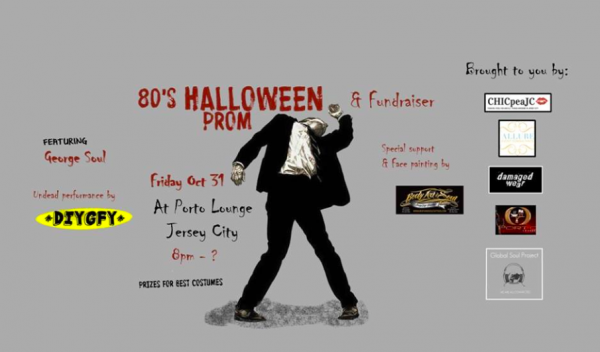 I will also be covering their big gala at Mana Contemporary happening on November 1rst! It isn't too late to buy your tickets! http://jcyouth.org/?tribe_events=gala2014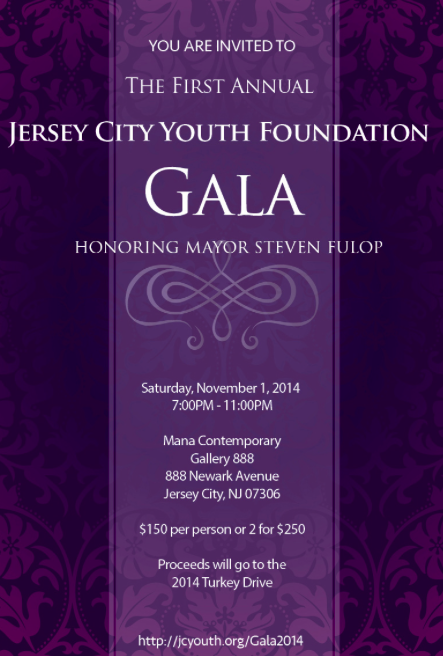 I met with Veronica, the president of the Youth Foundation to get the inside look of running a non-profit organization while being a mom and full time employee at Starbucks. She must really need that coffee!!
What's your name? Veronica
What is your role at the JC Youth Foundation? I am the President.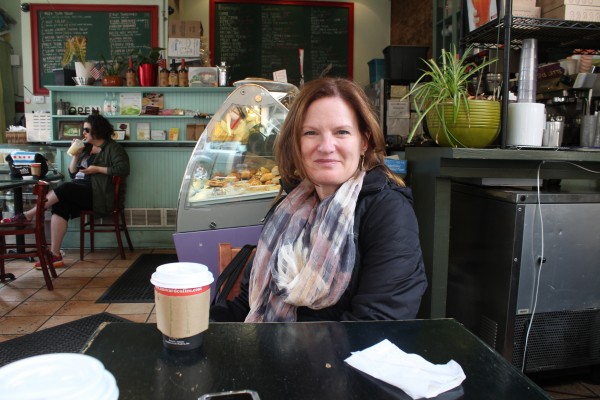 How did it start?  The idea for the Foundation started about 5 years ago when then-Councilman Steven Fulop was providing turkeys, toys and backpacks to children here in Jersey City.  The foundation was officially founded in 2012. I thought it was important to continue providing and even expanding these services.  Once Steven became Mayor it became clear the Foundation was going to need to move in an independent direction to allow the offerings to Jersey City youth to expand.  As President that became my responsibility.  Now, Jersey City Youth Foundation will be the basis for the things we want to do which is much greater than direct services.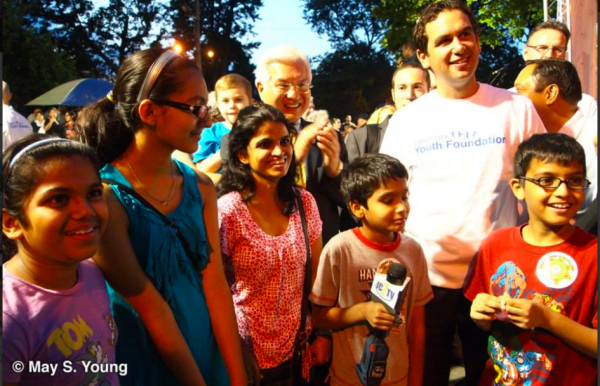 What does the Jersey City Youth Foundation do exactly? So our three branches that we established at this point are the direct services (backpacks, turkeys and toys). The second branch is that this year we are going to offer our first grant; We would like to re-grant out existing non profits that are currently doing good things here in Jersey City… The third branch will be a pass through… so Golden Gloves is a perfect example.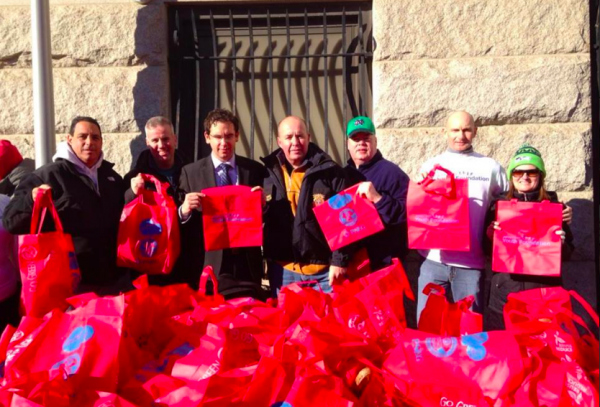 The Golden Gloves came to Jersey City and because the budgeting had already been established, the City did not have the funds.  As a result, we were able to raise the money for them to host the event in our City and allow the great celebration of decades of boxers. Starting at an early age for kids… What we've learned is that once you teach someone how to fight they actually choose not to use violence. It was a great opportunity for us to target the at risk youth.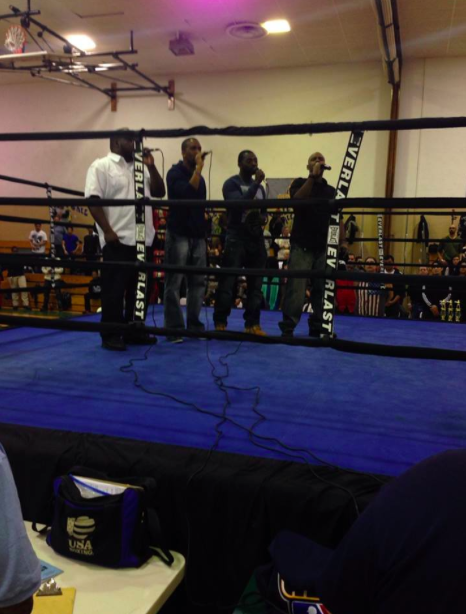 How do you raise funds for the foundation? We will have two main fundraisers a year. We already had one this year which was a golf outing at Liberty National last spring.
We have an upcoming Gala which will be November 1st. This is our first gala and we are honoring the Mayor and it's at Mana Contemporary. This will hopefully help us fund our turkeys! We also have great partnerships with Jersey City Medical Center, Care Point, and the Inserra Family, aka  Shop Rite.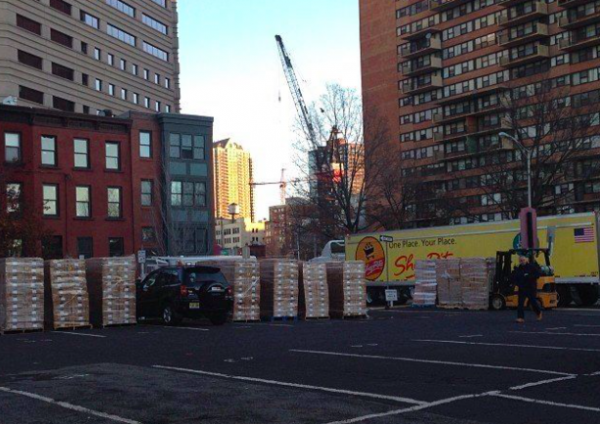 What is your full-time gig?  The JC youth foundation is 100% volunteers so we all have full-time jobs. I am a Starbucks employee of 20+ years. I moved to Jersey City in 1999 and I did not discover fundraising as something that I love doing until I started helping out the school where my 3 children go to, PS 37.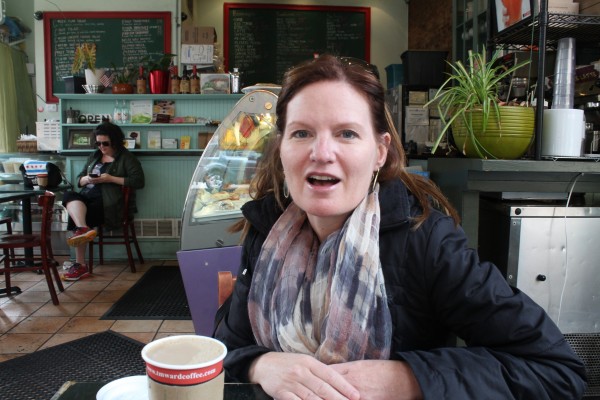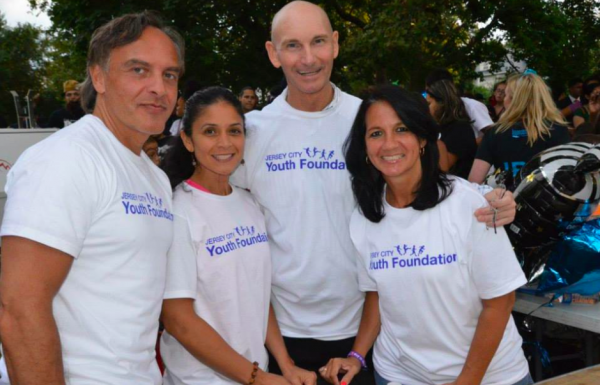 How do you like volunteering for the youth foundation? 5 years ago when I started helping with the turkeys and the backpacks, I found it to be extremely rewarding. Jersey City is full of amazingly talented individuals as well as a lot of things that need to be done. There are so many broken things that it's kind of great to be able to fix a little of it… especially the youth. It's important to me because I am a mom of 3 and I know my kids are going to be fine but there are a lot of kids out there who need a little help.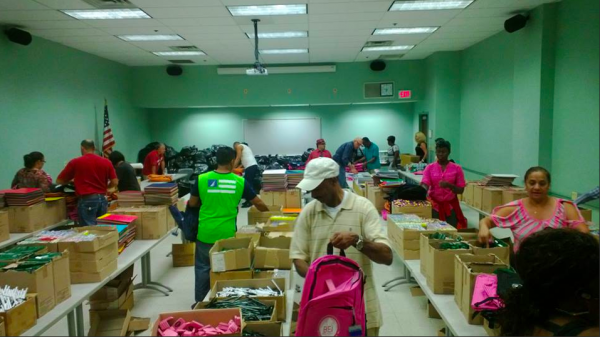 Do you have any personal stories to share?  My kids need to know that they need to give back. Nicholas, my oldest son who is 13… he's been doing turkeys with me every year. When we give out turkeys to families… what I do is I try to make everything better every year so last year we did about 6,000 and this year we are going to do about 7,000. We are trying to get to as many people as possible. The first year we distributed 2,000 turkeys, Nicholas came with me and he had Halloween candy so he make little packets and the kids that came in with their parents he asked the parents if he could give their children candy and he shared his candy with them. So I knew he got it.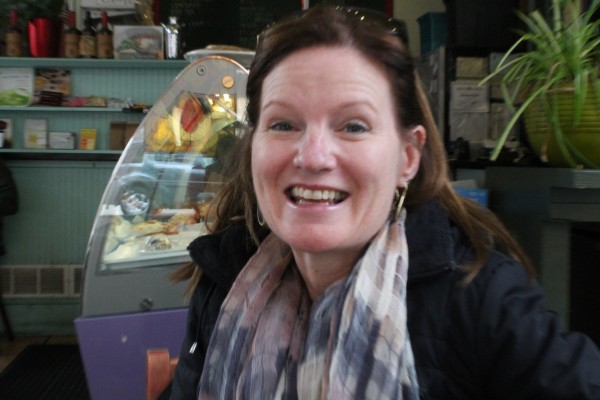 The best day of my year is the Turkey Drive which is always the Saturday before Thanksgiving. It's how I got to know the city. We are trying this year to drive it to food pantries as well so we can also provide non-perishables. It's just hard from a scale perspective… My goal for next year or the year after is to allow people to sign up on our website to either give or receive… We can sign up as a family and then donate whatever they need for a thanksgiving meal and the JC Youth Foundation would provide them with a turkey… but that takes time although I know we will get it done!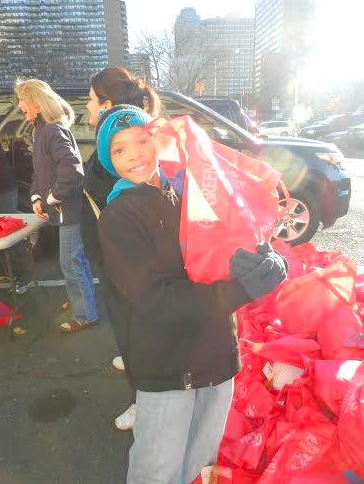 We gave 10,000 Backpacks this past year… Japan gives a backpack to every student and I like that idea. What I would like to see us do here, rather than not having a logo on the backpack which we don't do. Wouldn't it be great if we could issue a really cool backpack to 27,000 kids in Jersey City so that it's cutting edge technology, identifiable and all the same. So instead of it being a stigma, it's a badge of honor! "I'm a student and education is how I am going to get to where I want to go".  That to me would be an amazing success story.
To find out more please visit http://jcyouth.org