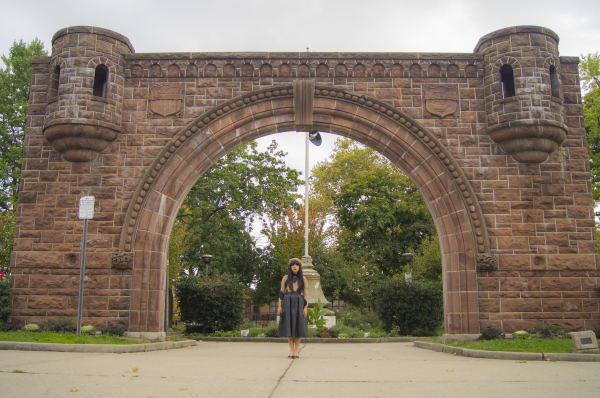 Writing ChicpeaJC has been quite the journey! I learn something new about my home on a daily basis; Hearing people's stories, finding new neighborhoods to explore, trying new foods has been so incredibly fun. I moved here about 5 years ago and was not fully aware of all of its "awesomeness" until I started this blog.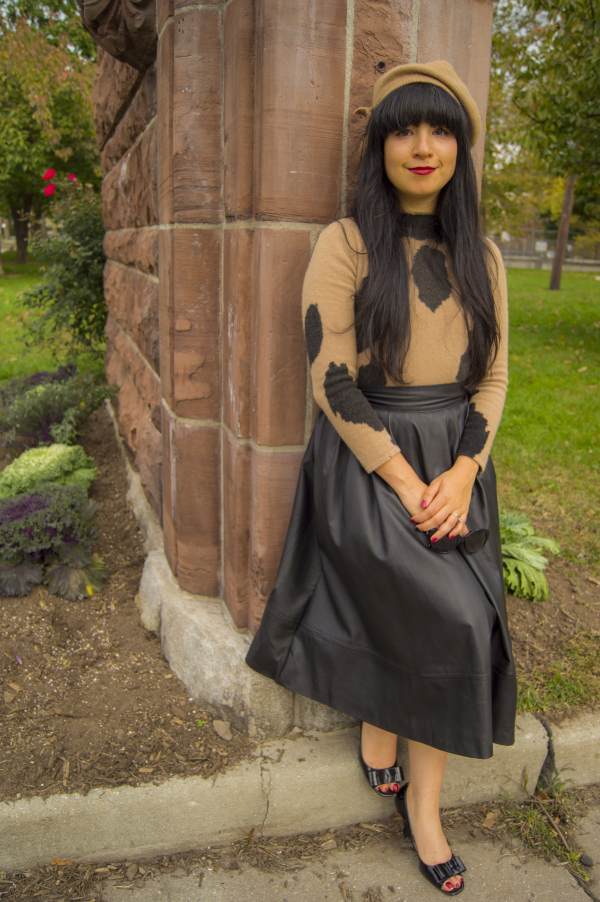 As part of this journey of exploration, I enlisted artist Pat Massett to be my official ChicpeaJC historian. Pat is an artist and light rail operator who was born and raised in Jersey City. He is a connoisseur of all things Jersey City; his hobby is learning about the history of our town and viewing old photographs which actually inspires his art work. In the next coming week I will be able to share his work with you all, as well as an exciting collaboration! I've become his number one fan, he is a true talent.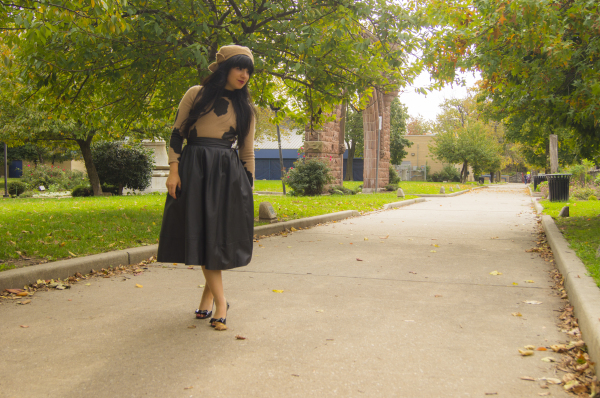 Now how can I make Jersey City History my own? By combining some fashion with it! My first spot to check out was the Pershing Field Arch. I chose a vintage inspired outfit for my tour and of course invited friend and photog Chris Capaci to come along.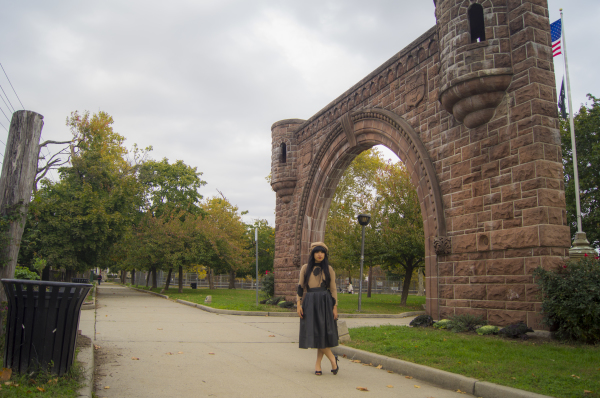 Pat, tell me about this arch?  The arch was once the main entranceway to Jersey City's original Armory, a few blocks south of Journal Square, where Hudson Catholic High School now stands. In 1893, there was a newly established 4th Regiment of the New Jersey National Guard, and they needed a facility for training and other activities. Their Richardsonian Romanesque armory was completed in February of 1895 at the corner of Bergen Ave and Mercer Street in the McGinley Square section of the city.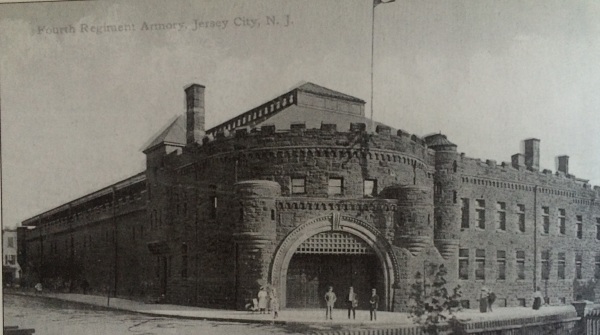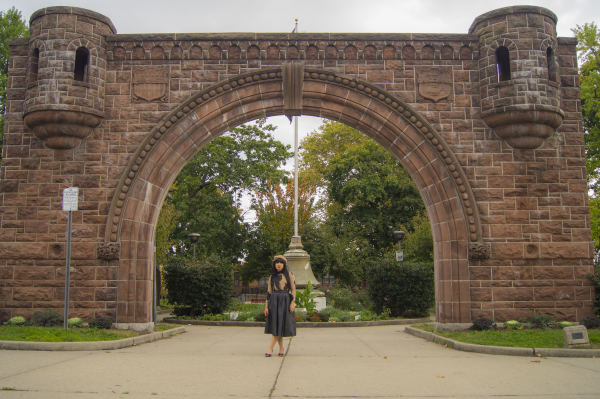 Four decades after, the armory was a host to countless events and exhibitions, from entertainment to serious business: it all took place here.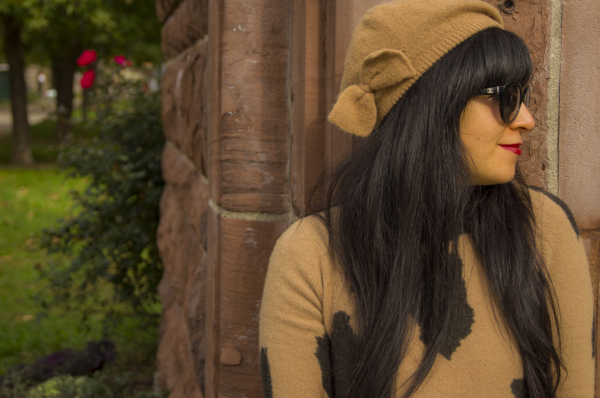 You can see the Arch prominently in the background of the Decoration Day (Memorial Day) parade of 1909. According to the Jersey Journal, it was the "Biggest event in the City's history" with over 12,000 marchers and 2 future governors in attendance.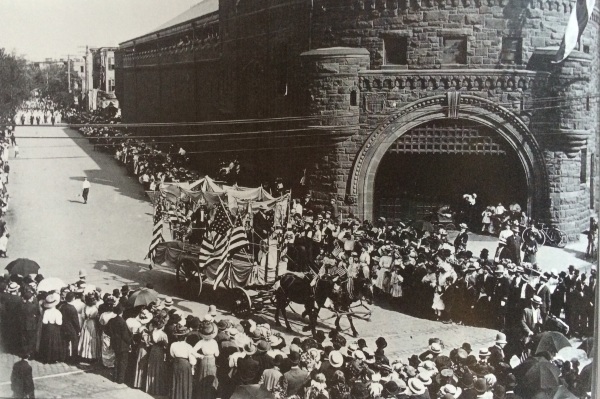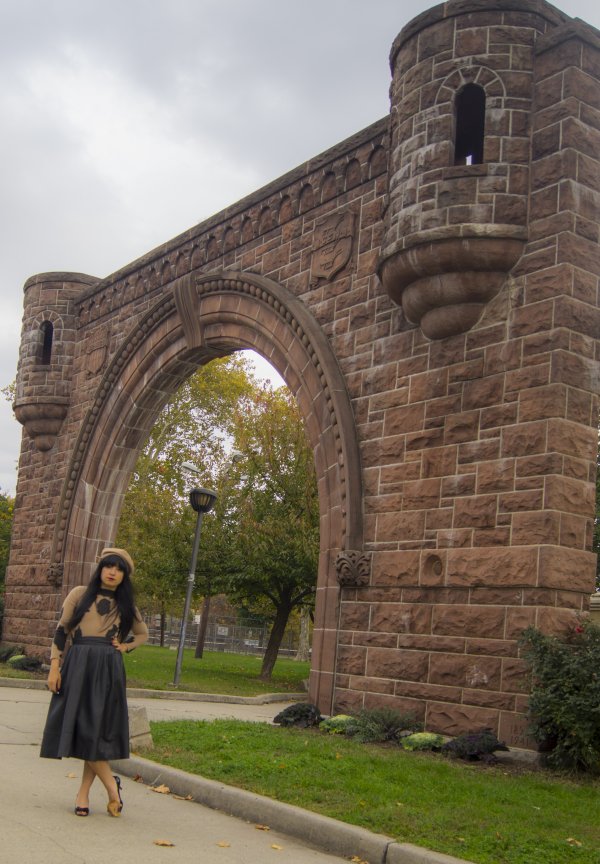 In 1913 a Municipal Exhibition was held here. The theme of the show was "Know Your City" and many aspects of city life were represented…including a presentation of the statue of Peter Stuyvesant that stands at Bergen Square.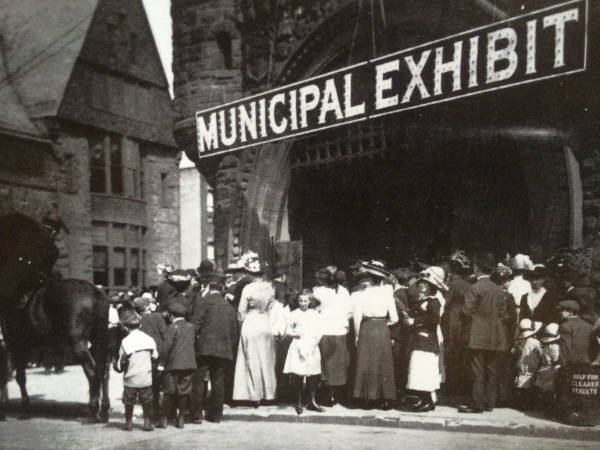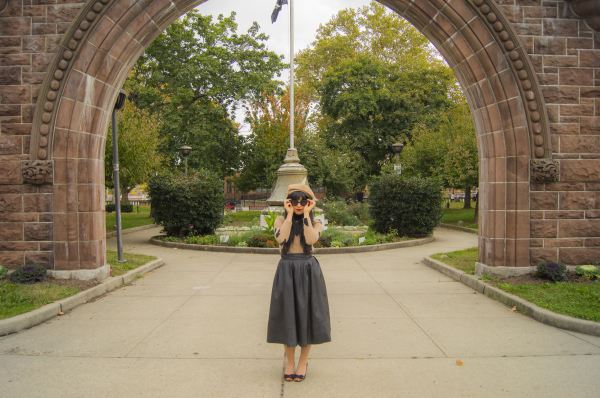 10 years later in May 1919 when the troops returned home from the First World War, the WELCOME HOME was tremendous. As the "doughboys" came marching through the streets, they were wholeheartedly cheered on. The Jersey Journal then described THIS as the "Biggest Ovation in the City's history".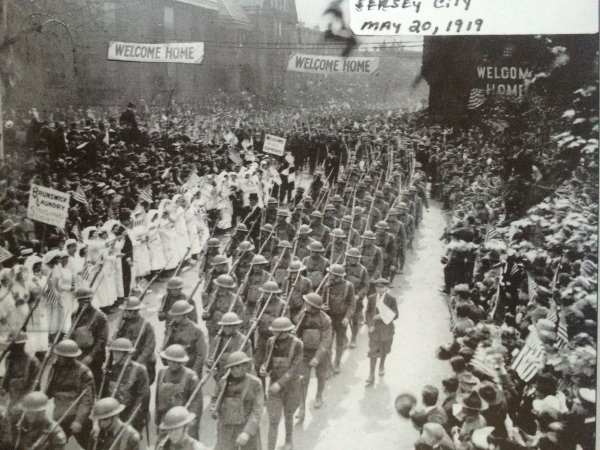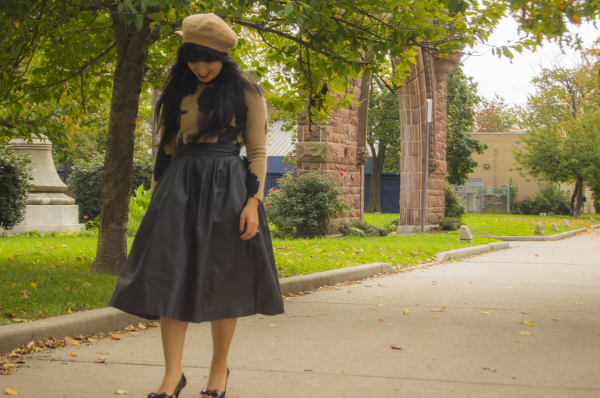 But in June of 1927, a fire started in the basement and ignited the entire building. Its paneling and iron grill work made it impossible for the Jersey City Fire Department to combat, and it burned to the ground. The Arch was the only part that was able to be salvaged. By 1940 it was refurbished and fittingly placed in a park named for the famous WWI General- John J. Pershing.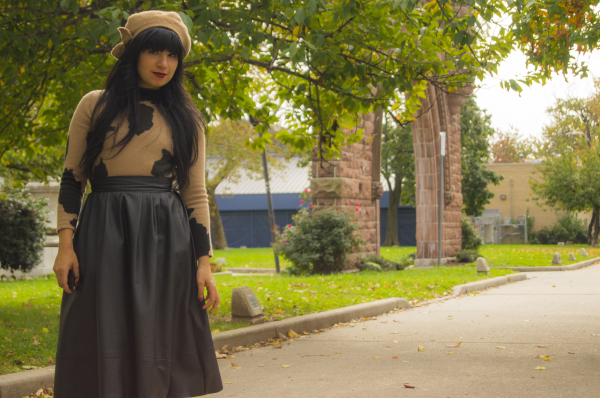 Sources- The Jersey City Free Public Library, Changing Jersey City: A History in Photographs, Cynthia Harris and Leon Yost, Schiffer Publishing, 2009.
Pat Massett
Shot by Chris Capaci