It's a little tricky getting things together for Mother's Day this year. Shipping times are unpredictable, most stores are still closed, and you might feel like you're running out of ideas. Don't worry! We've tried our best to put together some gift ideas with local businesses in mind as well as any DIY projects you can do to send a heartfelt message to that mom in your life.
---
Local shops
The Hair Room
If you've got a mom with luscious locks, grab some items from The Hair Room. You can contact them for assistance with figuring out what's best for her hair type or browse through their website to check out the goodies they offer.
Frankies JC
Mother's Day Specials are on Frankie Eats JC site.  Pre-order for pick-up, limited quantities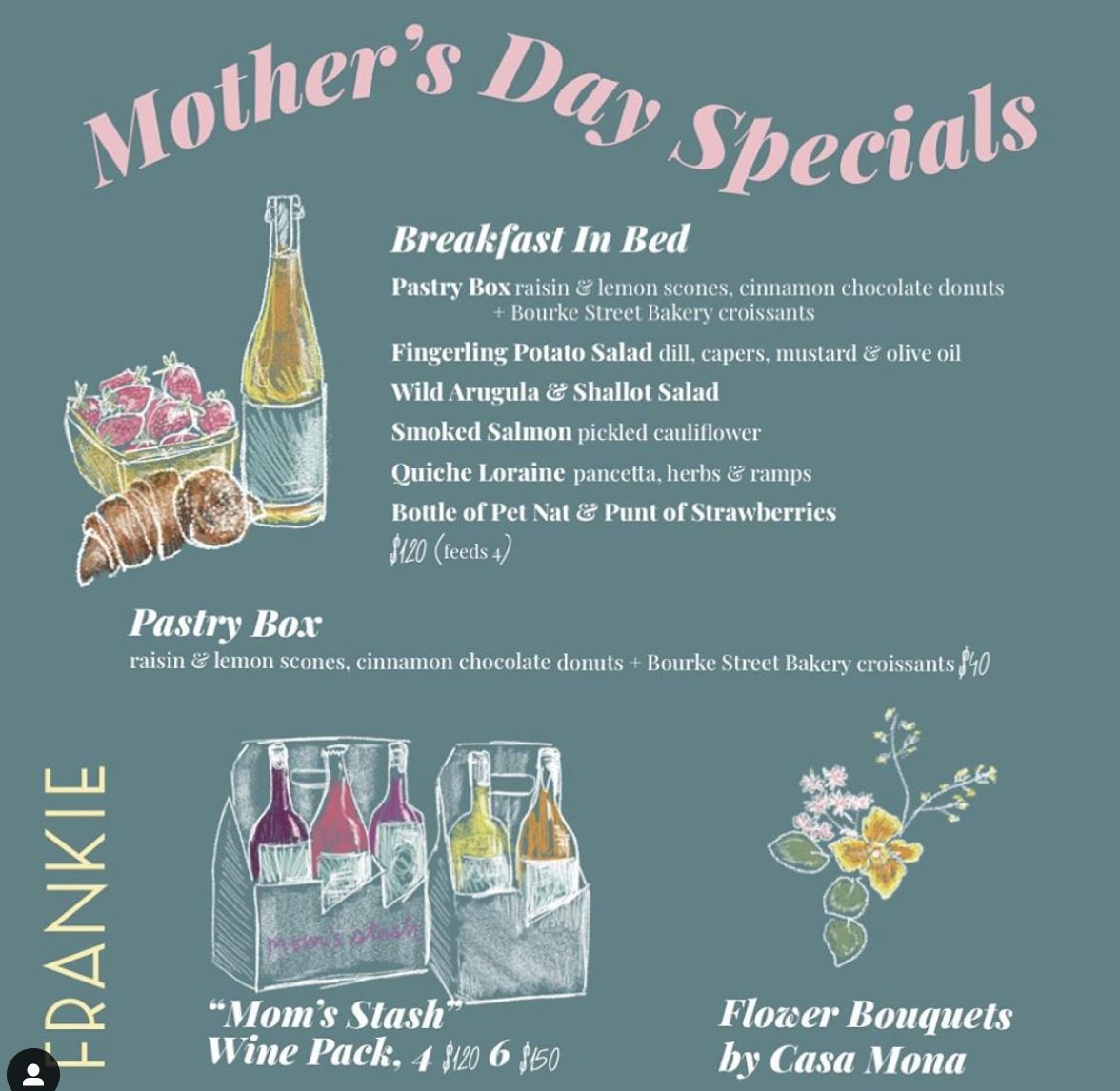 CoolVines
https://www.instagram.com/p/B_nL4hGDj6B/
For the moms who love a good glass of wine, stop by one of the CoolVines locations in Jersey City and check out what they have in stock. You can grab wine, spirits, beer, and tasty treats to accompany in flavor. You can also order wine for delivery from noon to 4PM, if they live in the area.
Mint Market
Shop through Mint Market's website for vintage gems and contemporary pieces for the fashionable mom in your life. They're currently offering free local delivery to Hoboken and Jersey City.
Hazel Baby
For the new moms and moms-to-be, Hazel Baby sells a wide range of products for babies and expecting mothers. You can shop from their website for anything from toys and clothing to nursery items.
Noellery
If you know a mom who loves some dainty and cute jewelry, check out Noellery. They offer minimalistic designs for their necklaces, rings, earrings, and more on their website.
Little Batch Candle Co
Who doesn't love a good candle? Little Batch Candle Co sells natural soy candles with over 20 scents available, all hand-poured in Jersey City and shipped for free.
Kanibal & Co.
For any home goods or crafting kits, check out Kanibal & Co's website. They have grow kits for herbs, mugs with cute designs, bath soaks, and other items that would be great for a gift box.
Love Locked
Love Locked offers stunning jewelry, wellness items, and home goods all through their website! You can shop through their site for great gift items.
Little Hoboken
https://www.instagram.com/p/B_SeNjtjHKN/
If you're looking for some mom-friendly and kid-friendly gifts, check out Little Hoboken's website or Instagram page for tees, totes, mugs, and more.
Indigo Loves Violet
Indigo Loves Violet sells tees, pins, and more for adults and kids alike! For the mom in your life with young children, get them some matching tees as a cute treat for the family.
Gaia's Cavern
https://www.instagram.com/p/B_XvwlCDN81/
For the mom who deserves some self-care in her life, Gaia's Cavern is offering customized facial kits and facial wax kits. You can reach out via Instagram to place an order for pickup.
DIY and personal touches
Sweets + treats gift box
Put together some treats for a personalized gift box! Order some cookies from Bang Cookies, a pint of ice cream, from Milk Sugar Love, and maybe a bottle of wine from CoolVines along with any other sweets your mom loves.
Memory box
If you have some old family photos on hand and other nostalgic items, why not create a cute memory box? You can get creative by making it an explosion box filled with photos or fill a box with notes retelling your favorite memories with the mom in your life.
Virtual happy hour
Try your hand at mixing cocktails, maybe even follow a tutorial by local bartenders, or enjoy some wine and catch up on video chat with your mom. Moms like a bit of a quality time, and who doesn't want a drink to wind down at a time like this?
Breakfast in bed
If you live with your mom or live close enough to treat her to a home-cooked meal, whip up her favorite breakfast or order breakfast from her favorite spot if they're open for pickup/delivery! Nothing says "I love you" like "here's your favorite food at the start of your day."
Virtual dinner and a movie
Spend some quality time with the mom in your life with a virtual dinner date. Order dinner from a local spot, pick a movie to watch together via Skype (or another video-chatting service), and enjoy the night in each other's virtual company.
Gift certificates for a spa/pampering weekend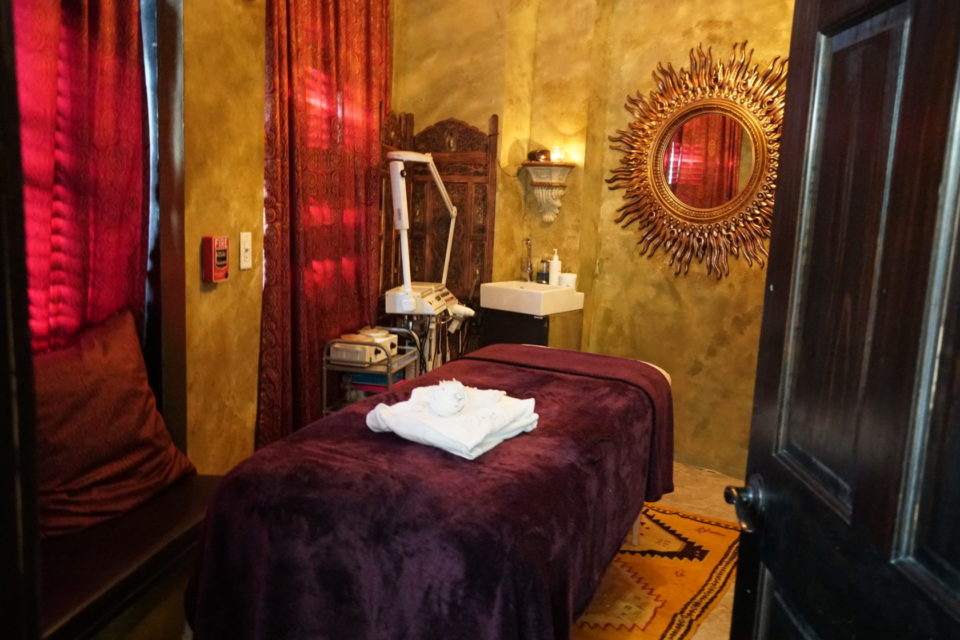 Treat that momma to a weekend of pampering once this is all over. You can get gift cards/certificates from local spots like Zahara Day Spa, The Hair Room, and Cuteticles.