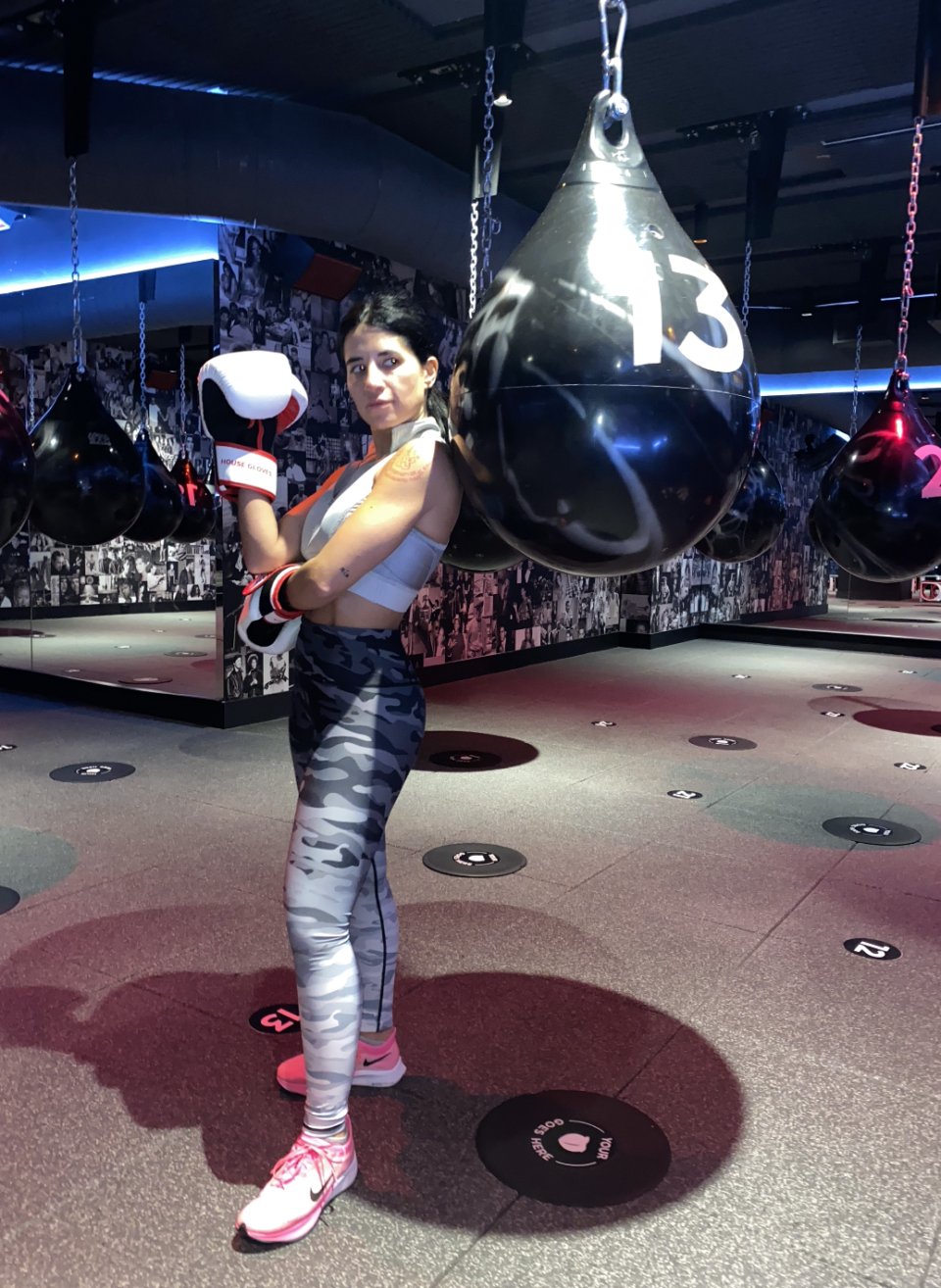 A few months ago, I launched the first FitPea class review and have been having a blast trying new classes. This has helped me get out of my comfort zone and some of these classes were humbling AF.
So every month or so, I will be reviewing different types of classes and will be sharing easy at-home workouts you can do with little to no equipment, and I'll be working out with local fit people to get their tips and tricks. Sharing diet tips and recipes, etc… It should be be a good time. I'm happy to hear feedback and suggestions!
Let's get to it, shall we?
I will be using various categories:
Who/What/Where
Vomit level –This will be an indication at how challenging the class was.
Suitable for …
What to wear/What to bring – no one likes showing up to a class unprepared
Codes/Discounts
Rumble Boxing
I follow a few fitness influencers and models who swear by Rumble boxing. They all look so lean and fit and preach this class like it's a religion. At some point, I had to see what the fuss was about. I went for the first time last year and loved it, so decided to check it out again for y'all.
So firstly, all the trainers are models. Literally insanely good looking and it's a little intimidating, not gonna lie. Also, as I was waiting outside to take the class, everyone around me was attractive and in their 20s and 30s. I felt like I was in an alternate universe where everyone is hot. I suspect this is a good place to meet your next babe, or next toxic relationship. I think I need to go back and check this theory asap.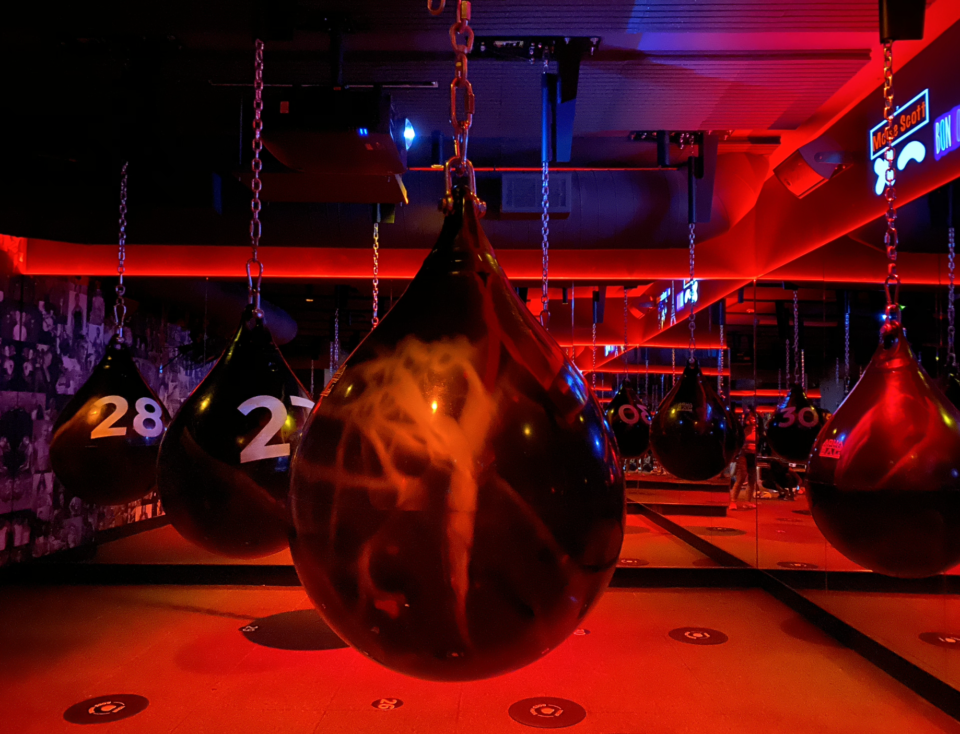 Who?
Rumble is founded by Noah Neiman (former Barry's Bootcamp Master Trainer, and cast member of BRAVO's Work Out New York), Eugene Remm (Co-Founder EMM Group—Catch, Lexington Brass, Tenjune, SL), Andy Stenzler (Co-Founder Cosí, Kidville), and Anthony DiMarco (13 time IRONMAN, former Managing Director, Google).
AKA hot fitness influencers who saw an open opportunity in the market. It's like if Barry's Bootcamp (also a popular HIIT fitness class) hooked up with the little older/more experienced Kickboxing class and had a baby.
What?
Rumble Boxing combines the sweet science of boxing with the transformative power of strength training. It's a high-octane 10 round fight that offers authentic HIIT (High Intensity Interval Training), metabolic conditioning (MetCon), and the benefits of cardio in one seamless class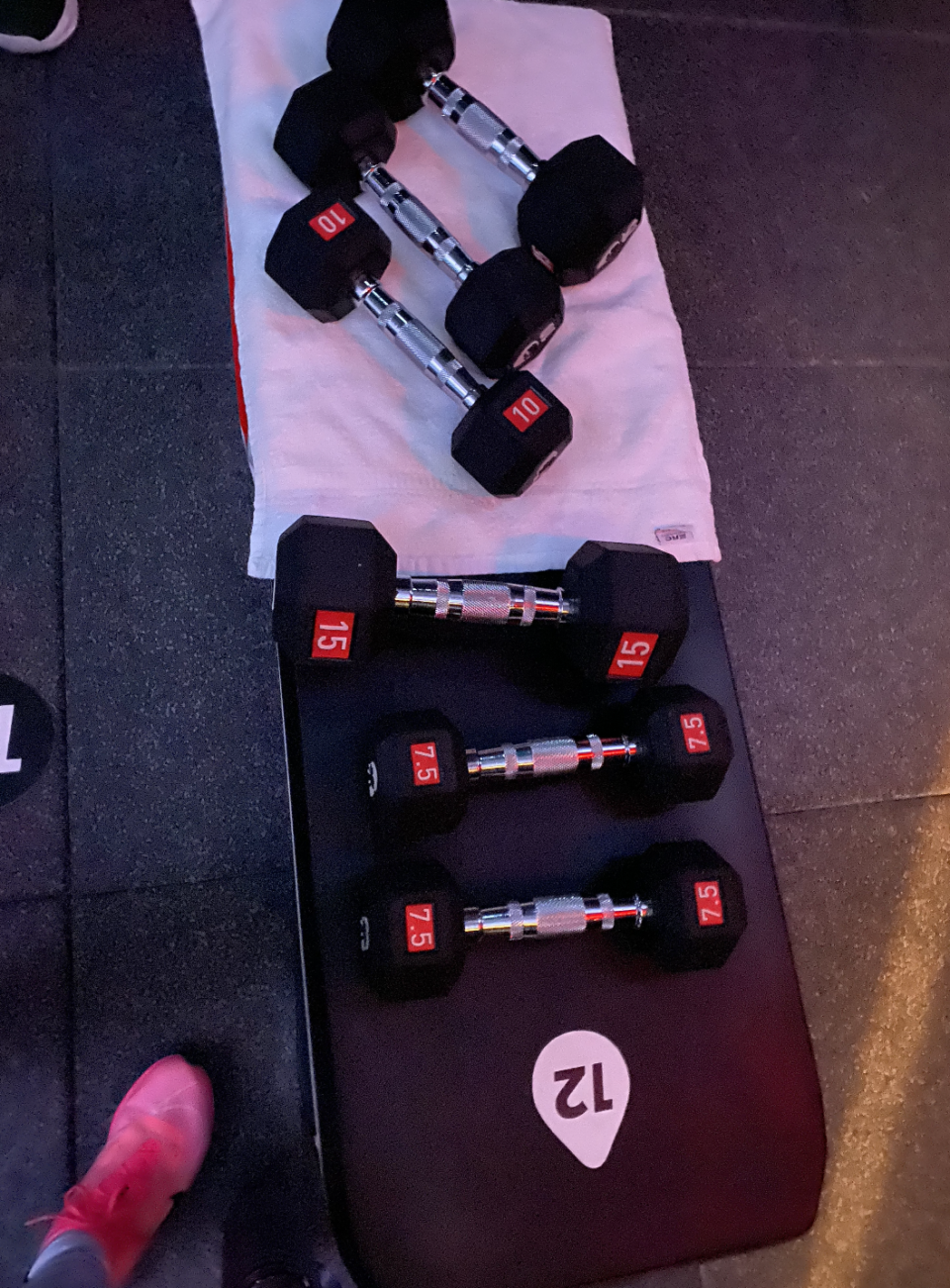 Where?
They have 5 locations all over the city. The Tribeca or Flatiron locations are super easy for us JC folks to get to.
Vomit level
I was definitely sweating my ass off, but I don't think I was necessarily at a vomit level where I felt like I was gonna pass out. So I give it a 3. I think all classes and trainers are probably different and it depends on the effort you're giving. The workout flies by and the music is pretty good as well. It's like you're in a club with 30 sweaty hot people wearing boxing gloves. It was a lot of fun.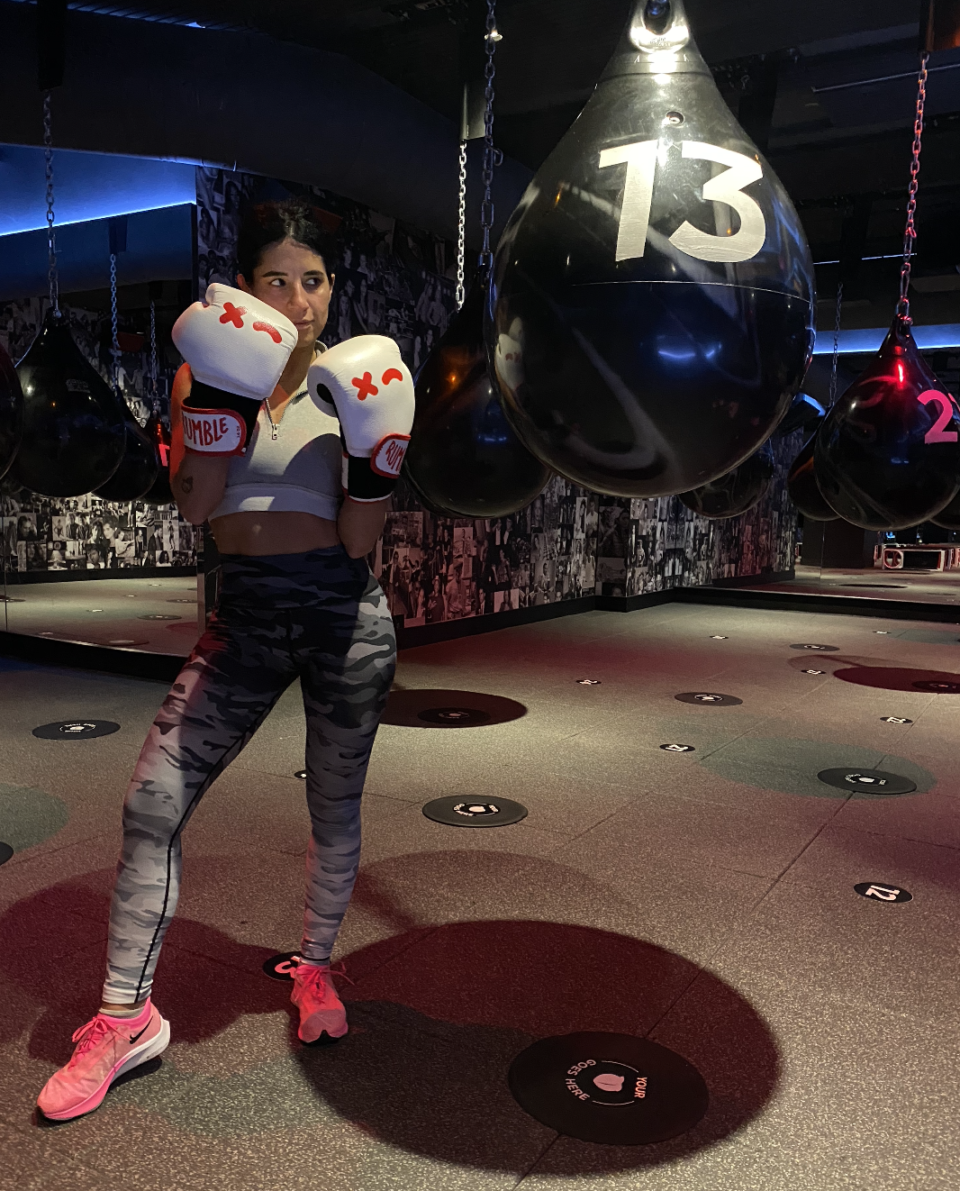 What to wear/What to bring?
You need gloves, water, a cute workout outfit cause this place is legit a social scene. Clients have to wear both wraps and gloves for class, though you are welcome to bring your own. Rumble sells branded slip-on speed wraps—yours to keep—for $8. Glove rental is $3 per class.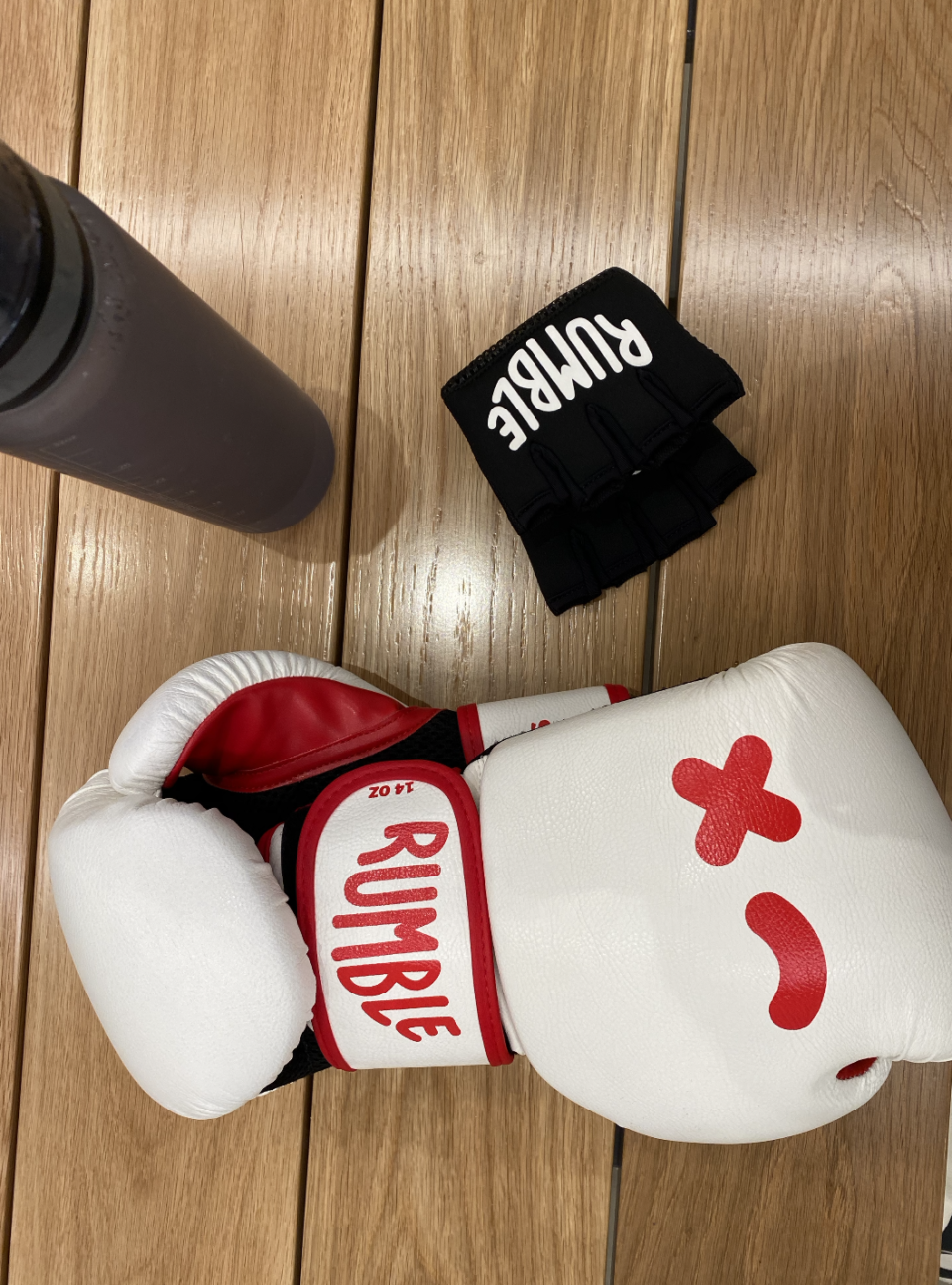 How much?
In NYC, a Rumble drop-in class is $36. (Pricing increased from $34 in July.)  First timers get two classes for the price of one, and have 30 days (from the date of purchase) to use both classes.