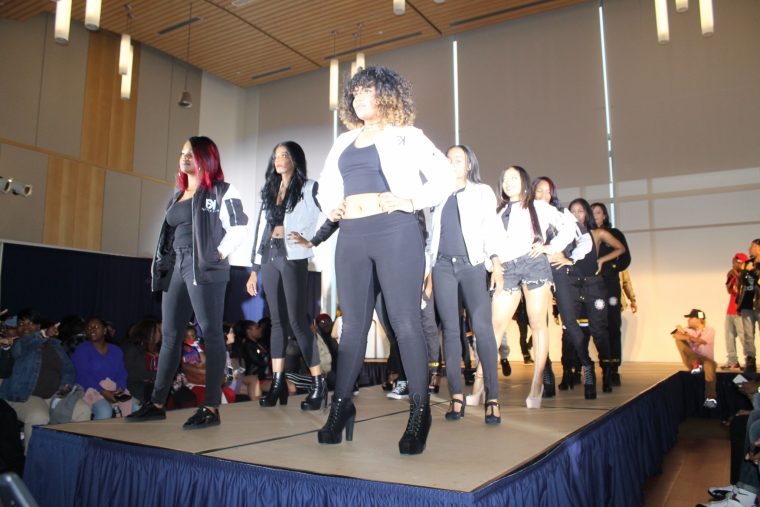 A few days ago I heard there was a fashion show going on at Saint Peter's University, now since fashion in Jersey City is right up my alley I was holding out to hear when they were selling tickets. Well, apparently this show was not open to the public so of course being the obnoxious blogger that I am, I reached out to bff HayOner who is a featured designer in the show to get me in as a guest. There was no way in hell I wasn't going to cover this event!!
I am so glad I went. I arrived a little before the show started, I hung out in the lobby and noticed that everyone attending the fashion show was dressed to impressed. I knew I was in for a super fun fashion show.
I got a great front row seat and for a moment I felt like Anna Wintour, even though the seat wasn't reserved for me or anything… still had a moment so please don't ruin it for me!! haha. Anyway, before the show started I got a chance to catch up with Brianne Garcia, who organizes and leads the FAME fashion show.
Can you tell me the concept behind the show? Well this year we don't really have a theme but it's basically a lot of urban wear, a lot of culture wear, we have a stylist… a little bit of everything so it should be fun.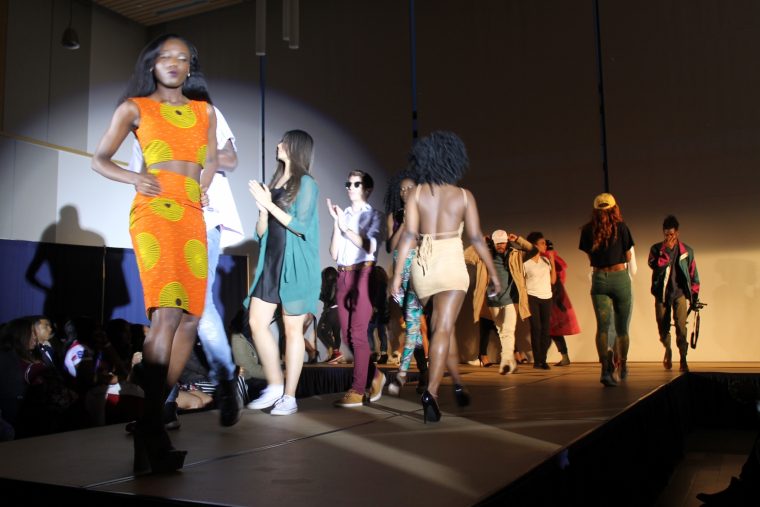 How did you get into this? I am into fashion in general. FAME actually stands for Fashion and Marketing Entertainment. I am actually a sophomore, I became president last year just because I was so involved so that's how I got in this position.
Tell me about the brands we are going to see? We have Eye Create which is a dope brand from Jersey City, we have Crush Gold, we have LaBrey, Zanaida she is a dress designer…. we have a few others!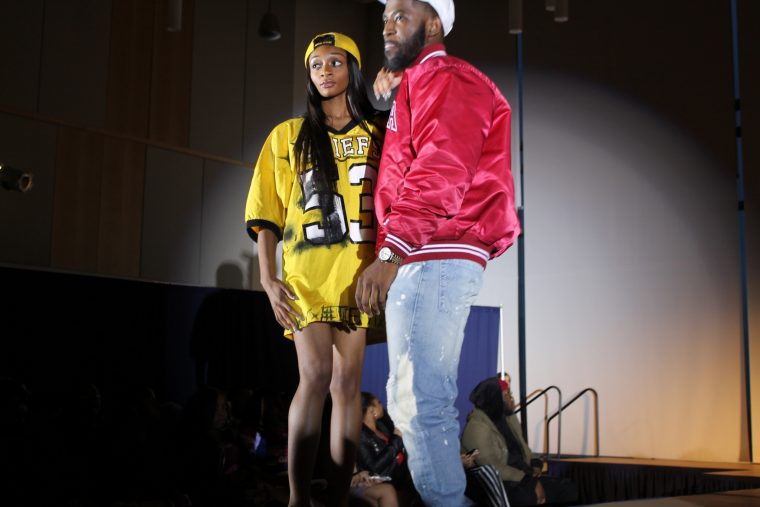 All the models are students? Yes.
How long did it take to organize? Since January, so about 4 months.
If people want more information… We have _keepingupwithfame that is our instagram.
Sexy host Kourtney came on stage looking amazing and started the show. I love love her outfit.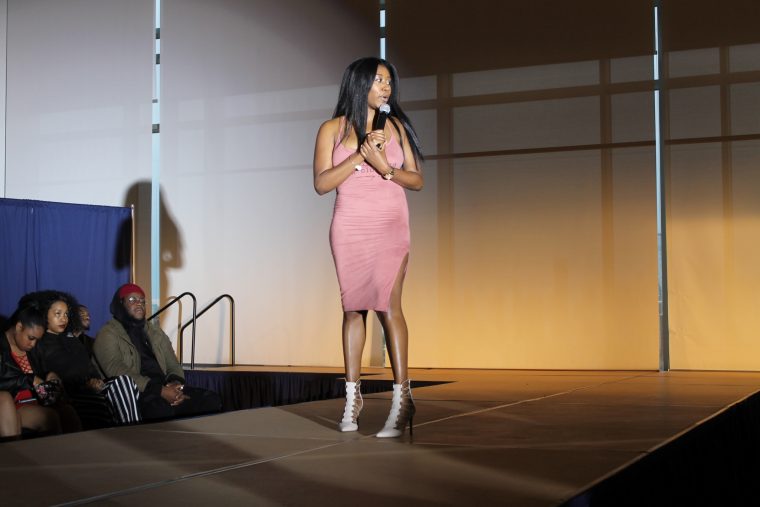 The first brand came on, Female King by my girl Sakoyah. I was so excited to see her debut as a designer and she killed it.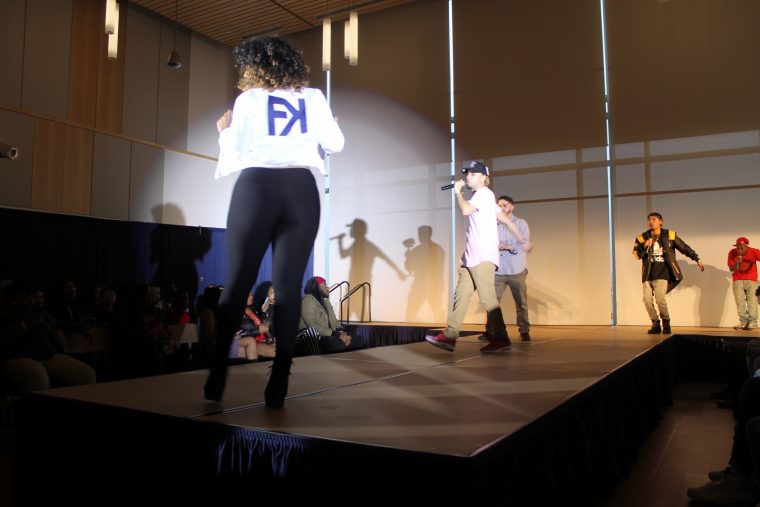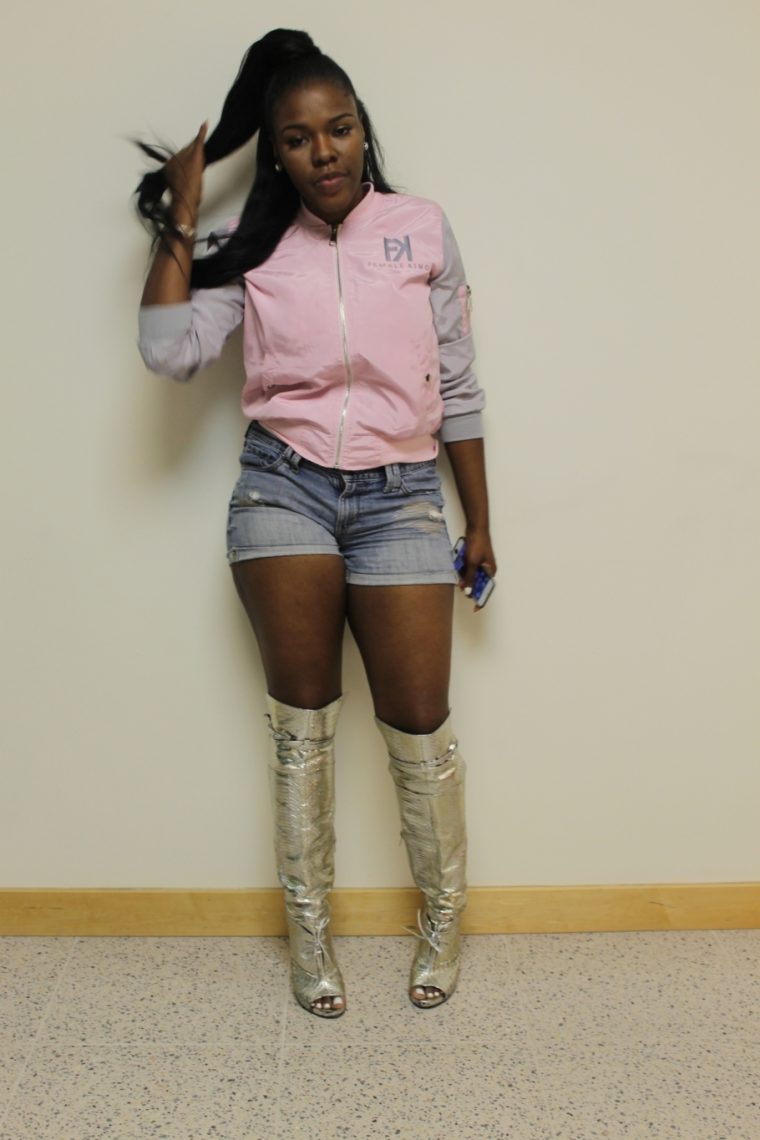 I have to say the energy from the crowd was really amazing, everyone was screaming and cheering on their friends, it was so awesome. I even made friends with the girls behind me as we were crushing over one of the male models… every time he came on stage I said "That's my boyfriend". Good times.
I was loving the fashion and the models killed it. The confidence on stage was pretty impressive, they were all superstars.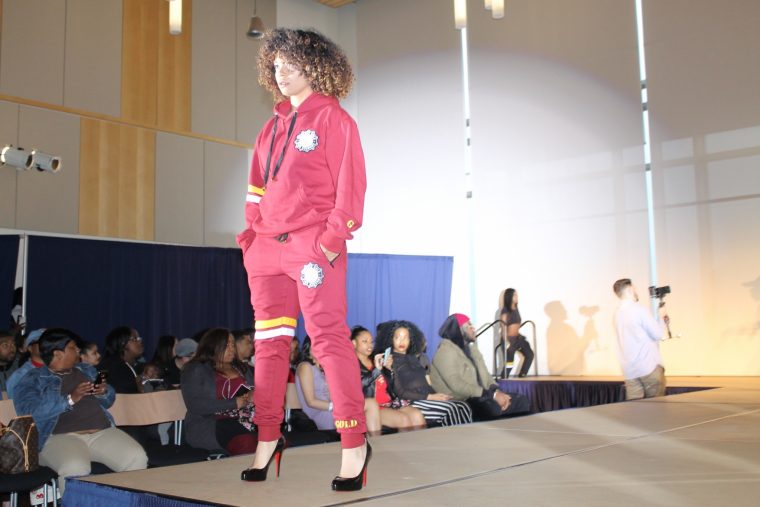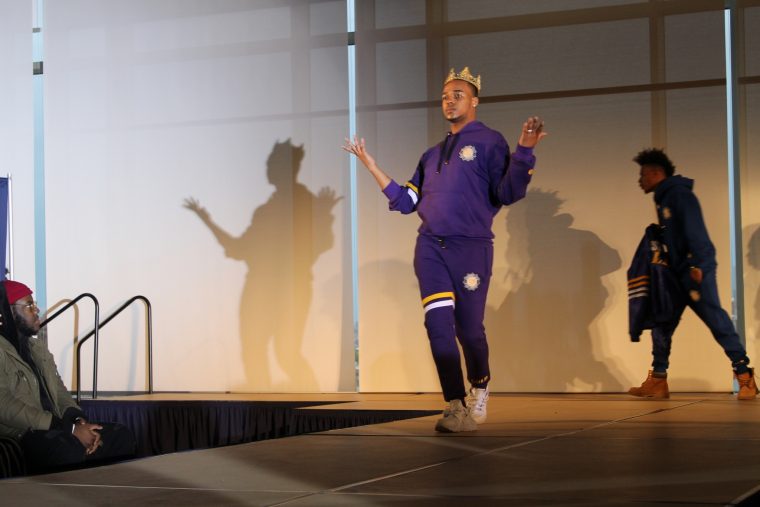 A pleasant surprise was seeing Libre Brand represented at the fashion show. I interviewed Baruti  over a year ago and have been following his journey. He is truly inspiring and I love his positive energy. It was really nice to see him on that stage. Those jackets tho…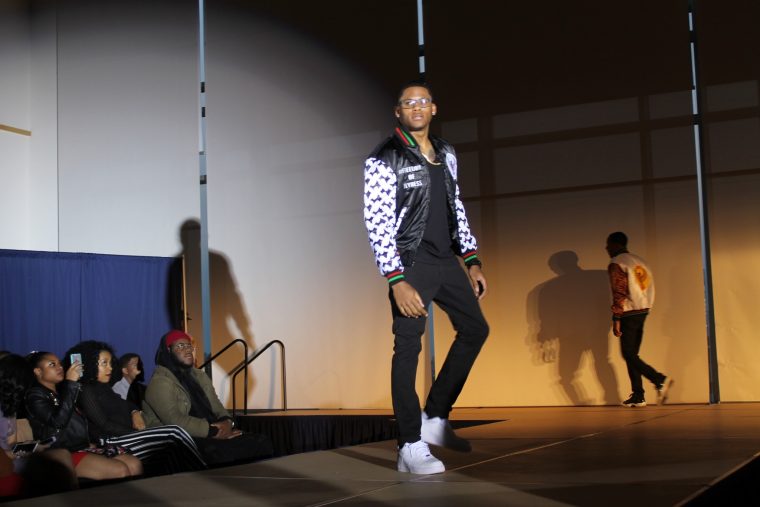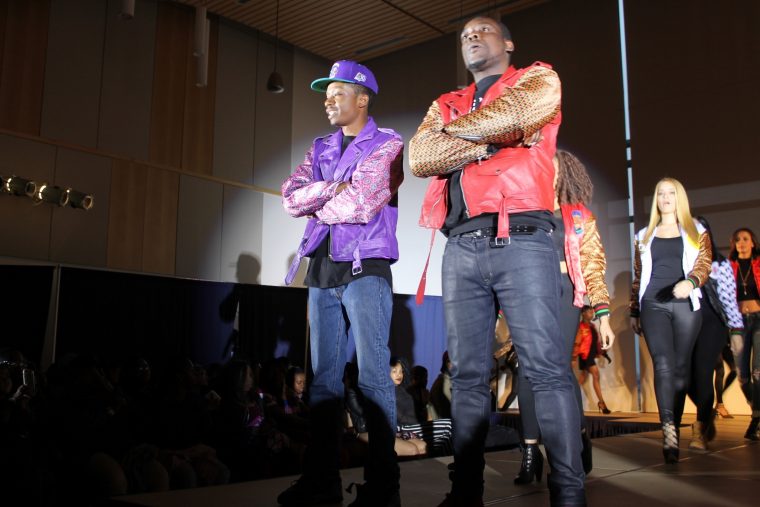 One of my favorite moments was when one of the models came on stage wearing a purple rain coat in homage to Prince. It was a nice commemoration.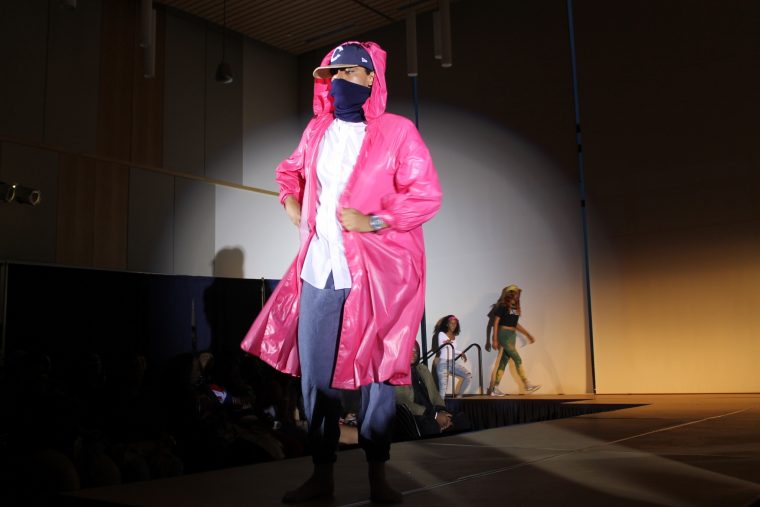 At the show, I met an up and coming designer Sean of St-Udios. Before the show started he introduced himself to me and gave me the most amazing jean hat. I can't wait to wear it. What impressed me the most is how enthusiastic and proud he was about his brand. I was paying attention. I loved his line.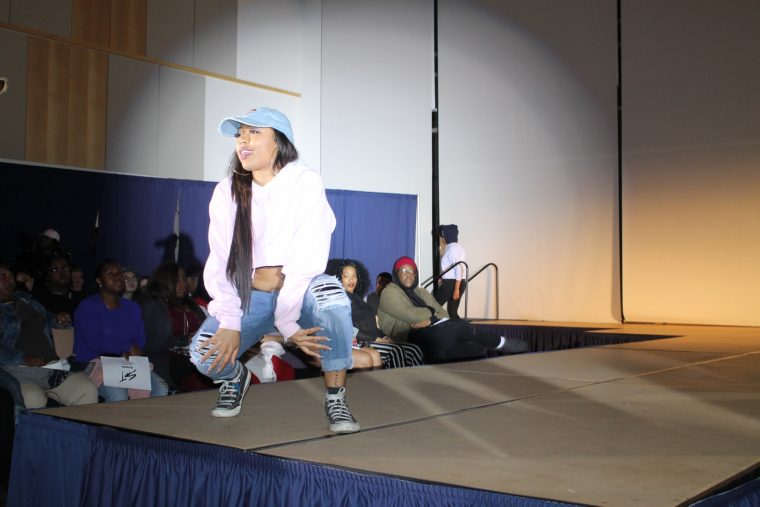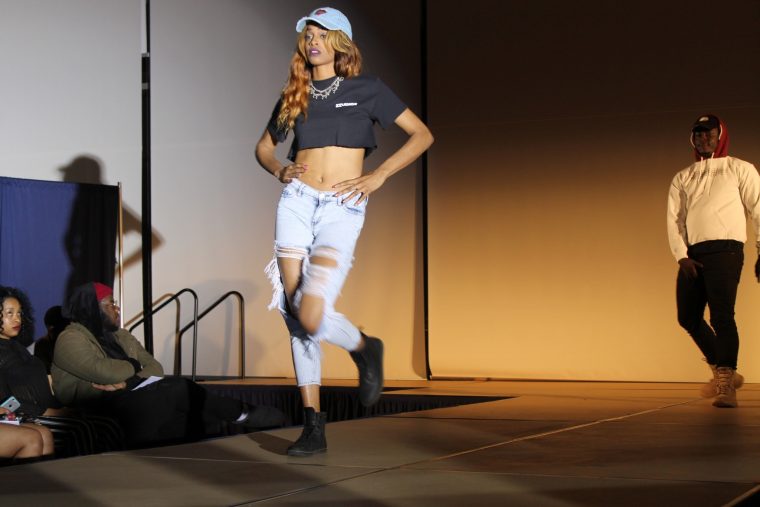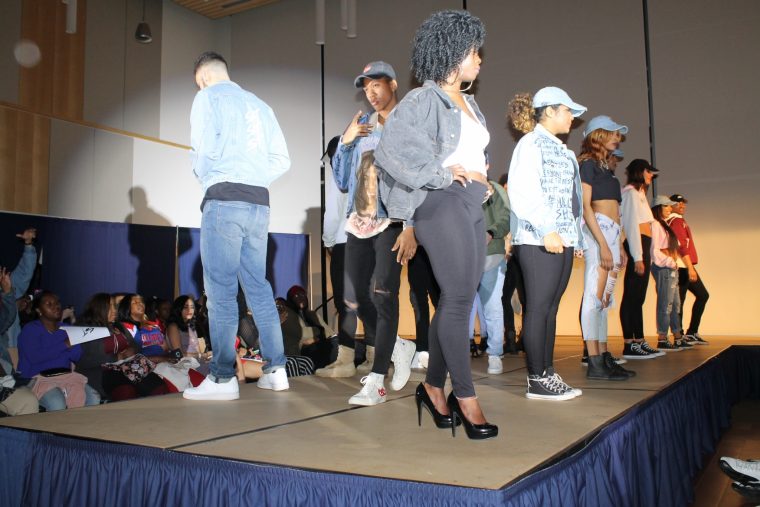 Now on to my favorite part of the show. Eye Create by HayOner…. of course I might be a little biased because Hay has become one of my best friends but nonetheless he killed it. It was probably the sexiest part of the show, some of the models in swimwear were all oiled up…. I will let the photos speak for themselves.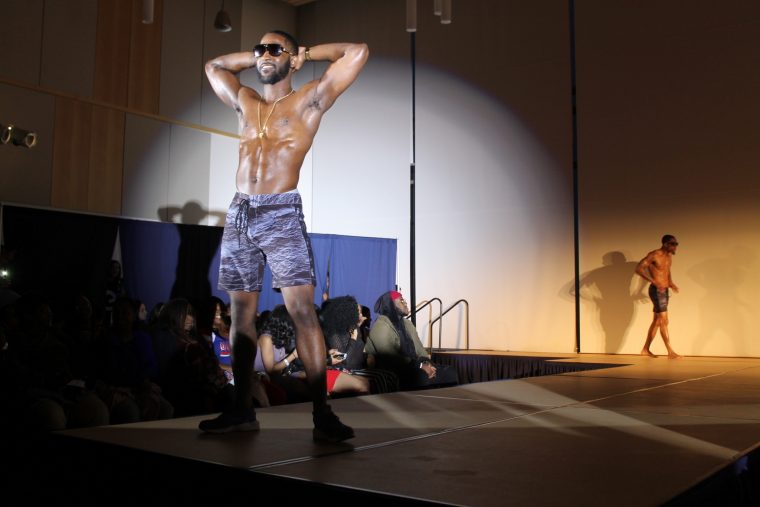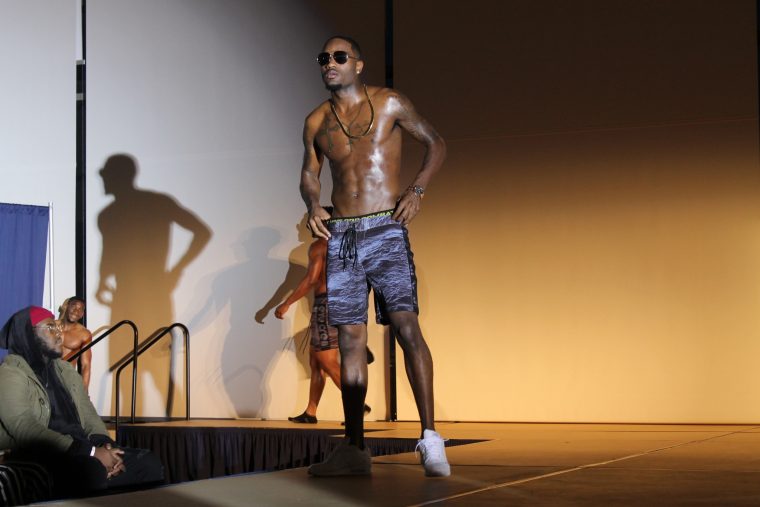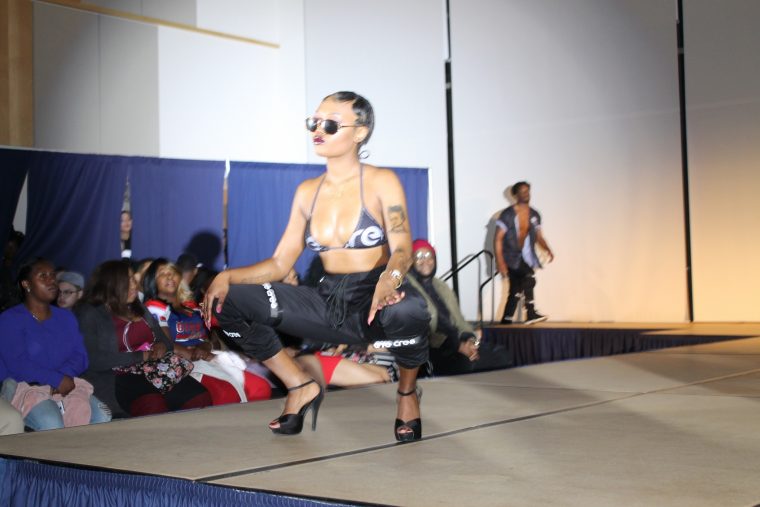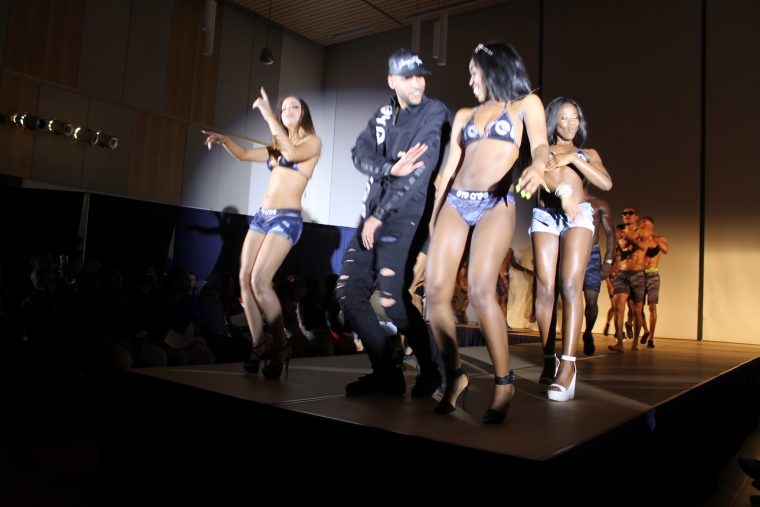 ENERGY, ENERGY, ENERGY. The crowd was going crazy.
I had the best time ever. I was so impressed with the whole show; the execution, models, music, fashions, energy…. WOW! I woke up this morning at 5:30am because I had to put this on the blog, I still did not have coffee yet because I am still high off of last night's energy.
Enjoy the gallery!