Written by Aditi Paul
In this world where every Instagram influencer and their mothers insist that we live our most authentic selves, you know what the real truth is? It's that we have alllllll faked orgasms.
Yeah, even you—the one who is vehemently shaking your head saying, "I don't know what you are talking about. I have never done that." OK Karen, you want me to believe that you have not moaned like a chicken on heat when you partner did that lame thing with his tongue on your clit? Yeah, didn't think so.
So, get off your moral high horse, grab yourself a tub of popcorn, and read along to know – why is it that women feel the need to fake an orgasm? And, more importantly, do women fake orgasms for the same reasons as men?
Now listen, even a Martian knows by now that women fake orgasms. Who can forget that iconic scene from When Harry Met Sally where Sally puts on an Oscar-worthy performance to convince Harry that women fake it all the time!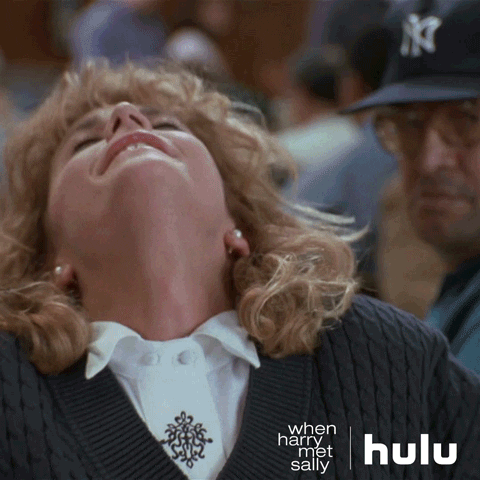 The question is, where do we learn to fake orgasms from? I don't know about you, but my sex education came from Pornhub, Youporn, and Redtube—and I wonder why my desktop had a million viruses.
When I started having sex, I modeled my behavior on what I saw on screen. And what I saw on screen was this:
Women who could not seem to contain their enthusiasm at the sight of an averagely sized penis
Women screaming some version of "yes yes yes!", "right there!", "Oh God! Don't stop daddy", and most of all
Women wiggling their bodies like snakes on cocaine as men flicked their clits with their tongue, or jackhammered their vaginas with their fingers.
So, when my virgin-ass walked into the carnal arena, I walked in naively thinking that I will have the same exact responses as the women in porn. You and I both know things didn't quite go that way. But, since I was so desperate to match the version I saw on screen, my only recourse was to fake those pornish reactions. It took me a while ya'll to realize that those women in porn were really good actors.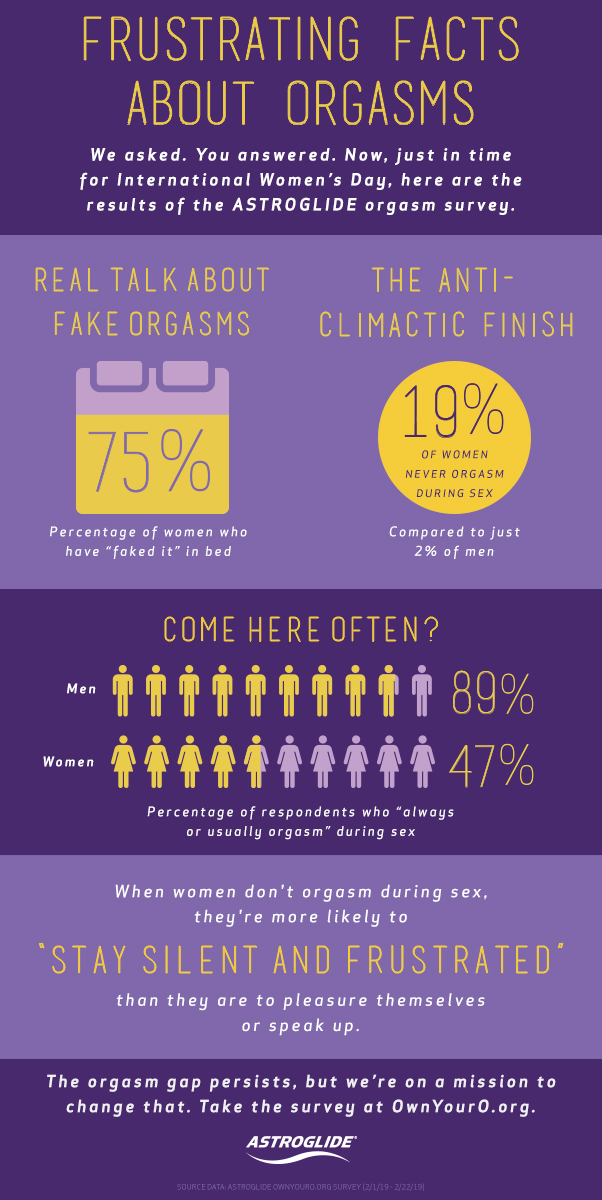 Apart from the dysfunctional influence of porn on sexuality, what other reasons do women have to fake orgasms? According to a study published in Archives of Sexual Behavior, women pretend to feign orgasms for four reasons: to avoid hurting their partner's feelings, out of fear of one's own sexual inadequacy, to increase the excitement of the sexual experience, and lastly, to want the sex to end.
Women also use faking orgasms as a manipulation strategy. Men tend to be very concerned whether their partners have orgasmed or not (think about all the time your mans has asked, "you like that baby?" or—depending on your level of dirty talk—"you like that, you little slut?"). Thus, women use faking orgasms to keep the men around by providing them with false positive reinforcements. Damn, we sneaky!
If Harry was as shocked to learn from Sally than women fake orgasms, what would happen when he knows that men fake it too?
Yes, men fake orgasms, albeit less than women. A study published in The Journal of Sex Research found that 25% of men pretended orgasming during their last sexual intercourse. We find it hard to believe that men can fake it. Rightfully so, because their orgasms have a physical indicator—they ejaculate. Then, how the f*ck are they convincing their partners that they have orgasmed without spilling their tea? Turns out, they moan, they breathe heavily, thrust harder, and use those three golden words, "Baby, I'm coming!" The f*ck you are.
But, do men fake it for the same reasons that women do? More or less, yes. One factor where they do differ from women is that for men, orgasming is closely tied to their sexual ability. The basic assumption is that men's orgasms are easy and frequent, and women's orgasms are complex and hard to come by. Hence, when men are unable to orgasm, they fear that they will be seen as inadequate and abnormal. To dodge that bullet, they end up faking it. Yeesh! Talk about the pressures of toxic masculinity.
So, what's the moral of the story? If we really want to live authentic lives, like the Instagram gurus preach, we need to be able to practice authentic communication with our sexual partners in the bedroom (or wherever else your freakyass wants to get down and dirty). This means to vocalize your true feelings on sexual pleasure—what works what doesn't work—instead of moaning louder or thrusting harder. Enough with that shit already.
Tell us about your most embarrassing faking orgasm story in the comments below! What did you do when you were caught faking it?