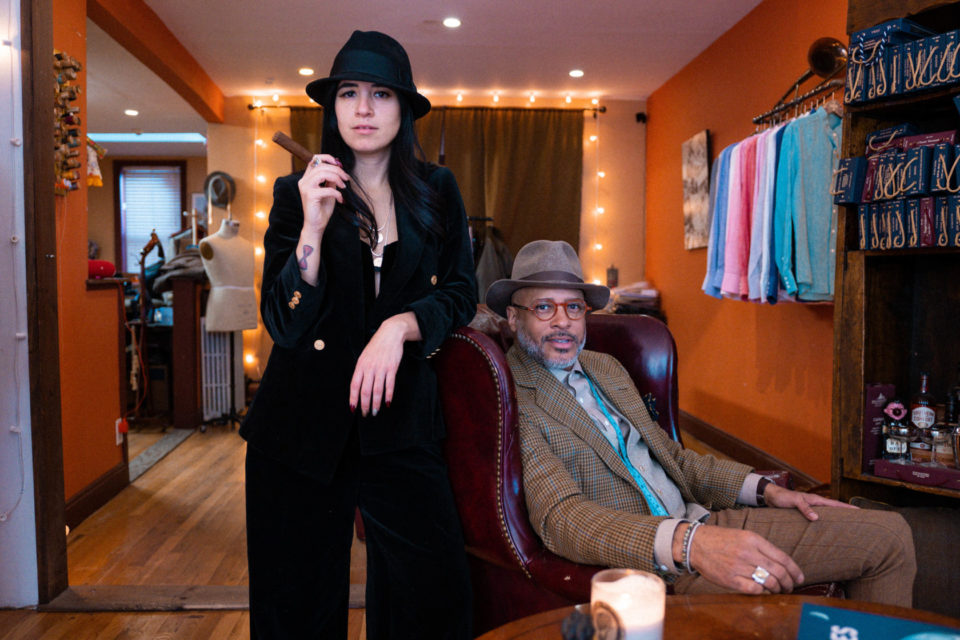 Would you believe me if I told you that Mr. DeCarlos has been on my most wanted to interview list since the inception of ChicpeaJC? But for some reason, the timing was never right, until recently. I ran into him and said, "Can we do this thing already?"
DeCarlos is one of the best dressed people I've ever met. He is always so put together. I would run into him sometimes in the early morning while he was riding his vintage bike, wearing a three-piece suit and a hat to match. I would do a double take because, for a second, I would feel like I was transported back in time. His style is impeccable. I wish more men dressed like him!!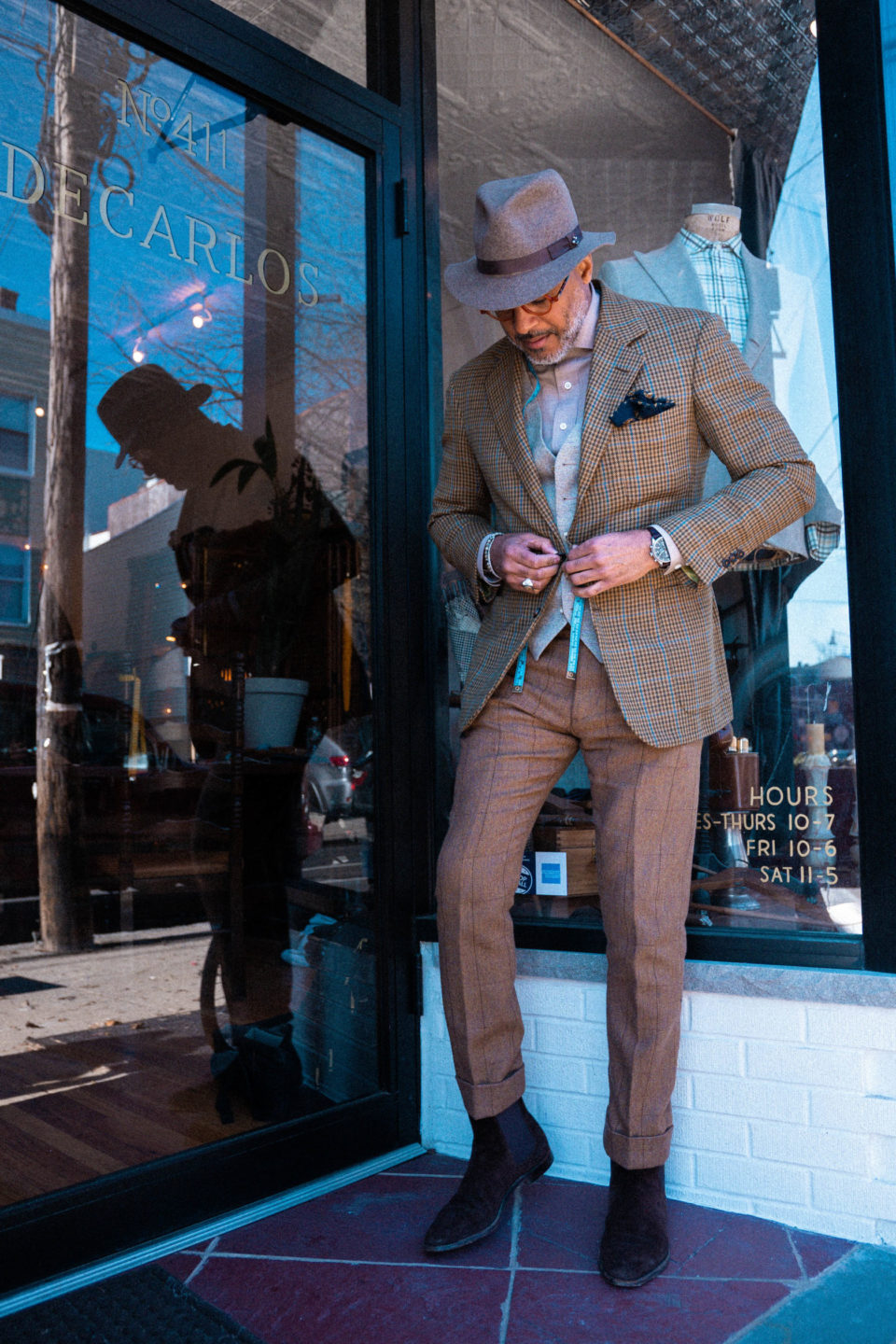 DeCarlos is a menswear designer (shocking) and bespoke tailor and has been a Jersey City small business owner for over 15 years.
I went to visit his shop. There, we got to chop it up, play some pool, and he took my measurements for a custom suit he is going to make for me. I can't wait to see it!
What's your name?
DeCarlos.
What do you do?
I'm a menswear designer and bespoke tailor.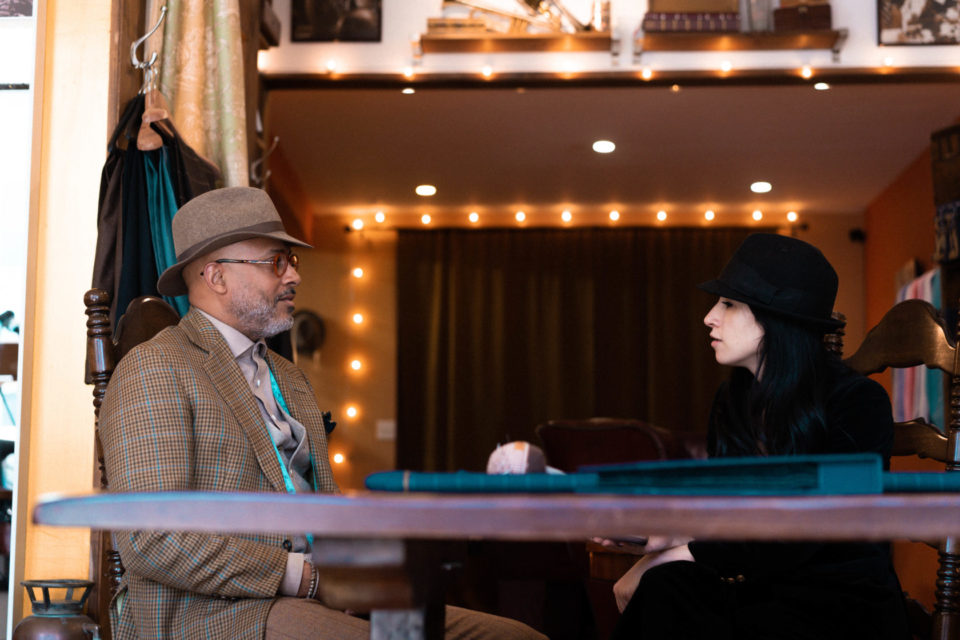 How long have you been doing it?
I'm probably on my 29th year, and my 15th year with the shop.
How did you get started?
I started like anyone else – selling suits. My dad was a suit maker, not by trade but just because he knew how to make them. He made his own suits, only jackets and shirts. No trousers. He'd wear those to work at his banking job in Virginia.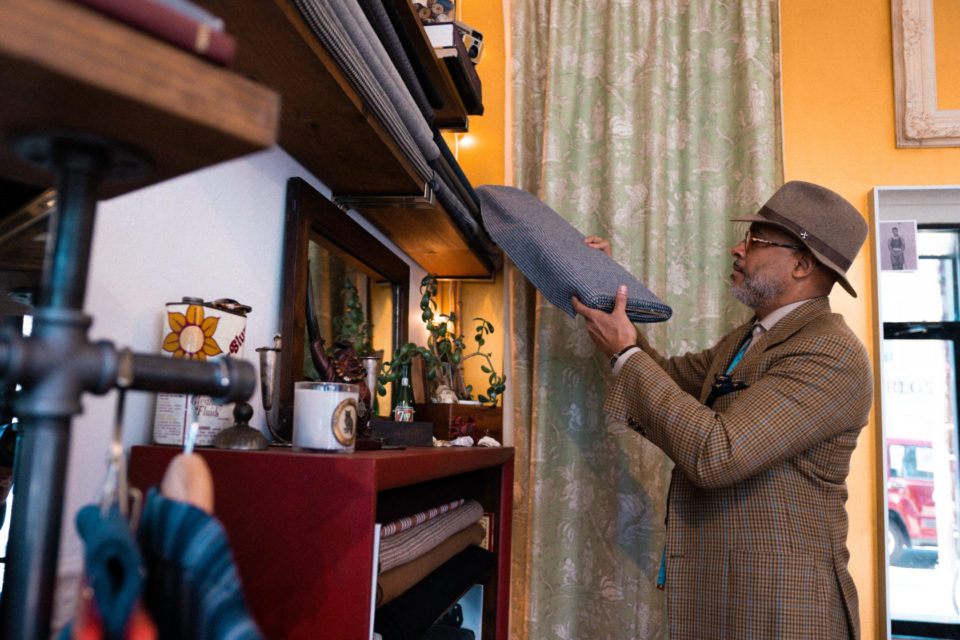 Made his own suits? He was probably the most well-dressed.
Oh, he was definitely the best dressed.
My mom would make dresses and my dad made draperies. For me, it wasn't so much from my parents but I grew a passion for well-tailored suits. I remember seeing people going to church in the South with colorful, nicely tailored suits.
I had a job at the bank by day, and my night job was selling suits.
So how did you go from selling suits to making them?
I was around it. I would see them being made, and I learned how to pick them apart. I was in my late 20s/early 30s at the time. I knew people who were doing it already, so I was able to ask questions and I just dove in.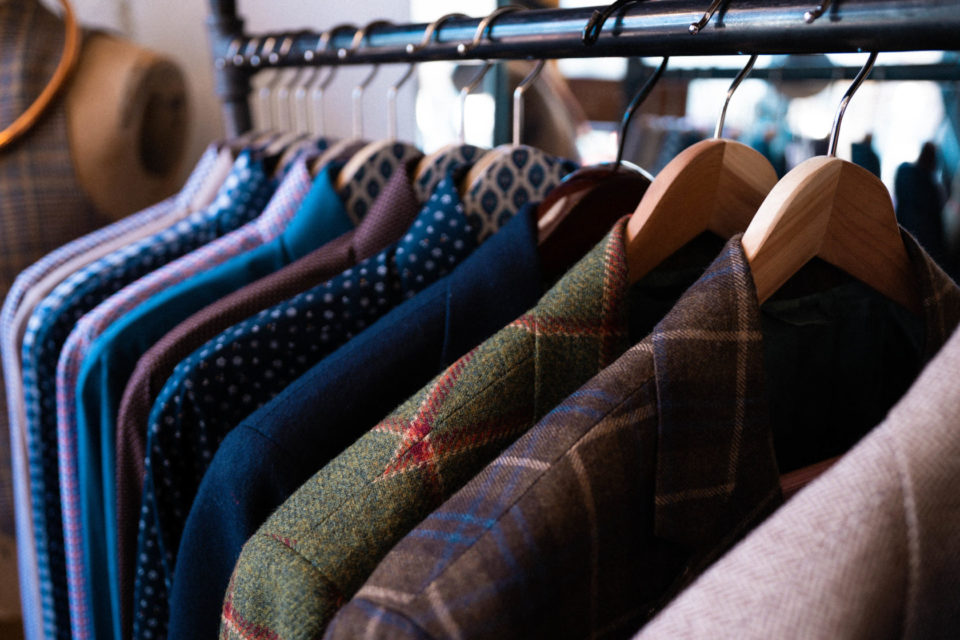 I met you years ago and every time I see you, you're wearing something different. It's like you're from a different era.
I used to collect antiques since I was 13, 14 years old. Nothing new attracted me. I was always interested in the old styles. With suits, I was always interested in the old ways of constructing suits and seeing them being constructed. All the handwork involved.
How long has your shop been around?
It's been here since 2005.
How long have you been in Jersey City?
It's been 20 years now.
How do you feel about fashion?
I like making suits that will be timeless and never go out of style. The cloth, silhouette, and style are considered by the customer. All that matters, and we make it timeless because you're spending good money for it. We want it to outlive us.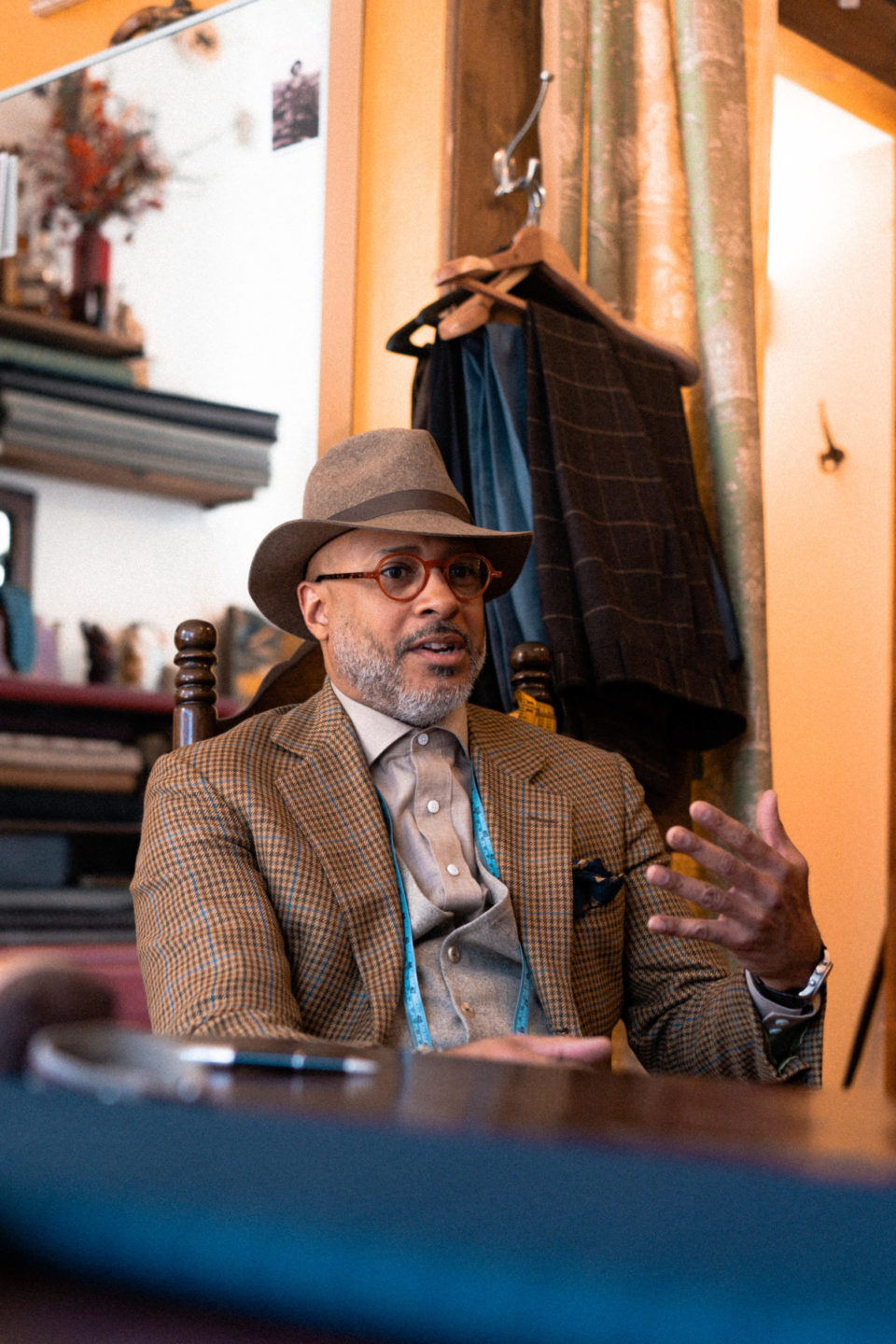 What's the process?
A customer comes in and the hard part is figuring out what cloth to use. You can spend an hour or two just selecting the cloth you want. For me, I need to know what you need the suit for – if it's a special event or work – and then we take everything into consideration. We sit down to discuss all the details.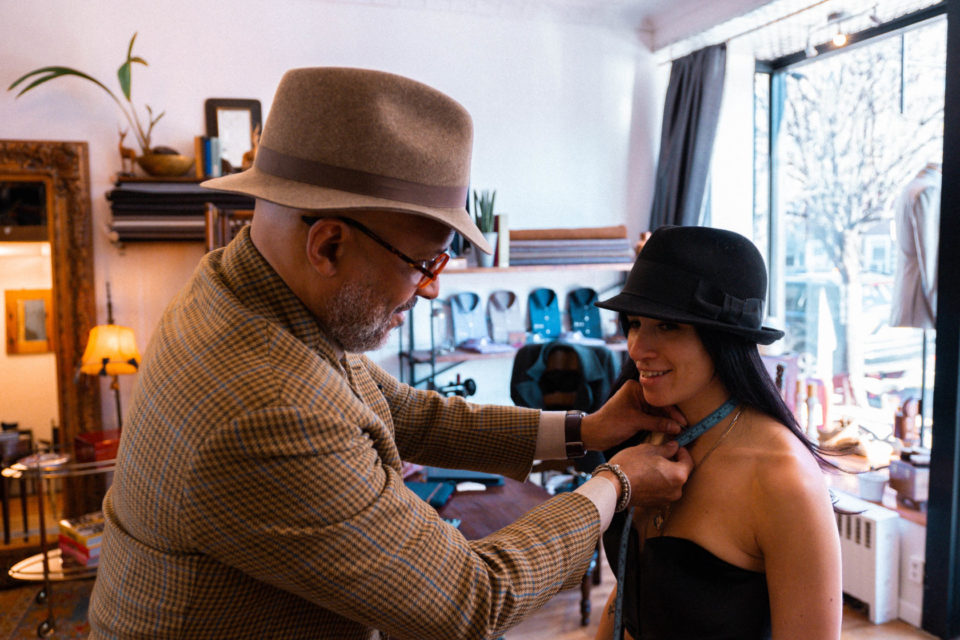 That's interesting. So you don't only tailor it to their frame, but also to who they are. 
100%. It's about who they are. The body is one thing, but we have to consider the personality and the lifestyle of that person so we know how to construct the suit.
Do people come here for their weddings?
We do a lot of that. In some cases, we do small wedding parties.
What's the rest of your process and the turnaround?
After they choose the fabric, I take measurements, spend time designing, and then it takes 6 to 12 weeks depending on the time of year. You come in for a fitting, try everything on, and we go from there.
What are the price points?
With us, they have to come into the shop with an appointment or fill out a form on our website before finding out their price point. We want people to have the full experience. There are so many things to factor into each suit and price.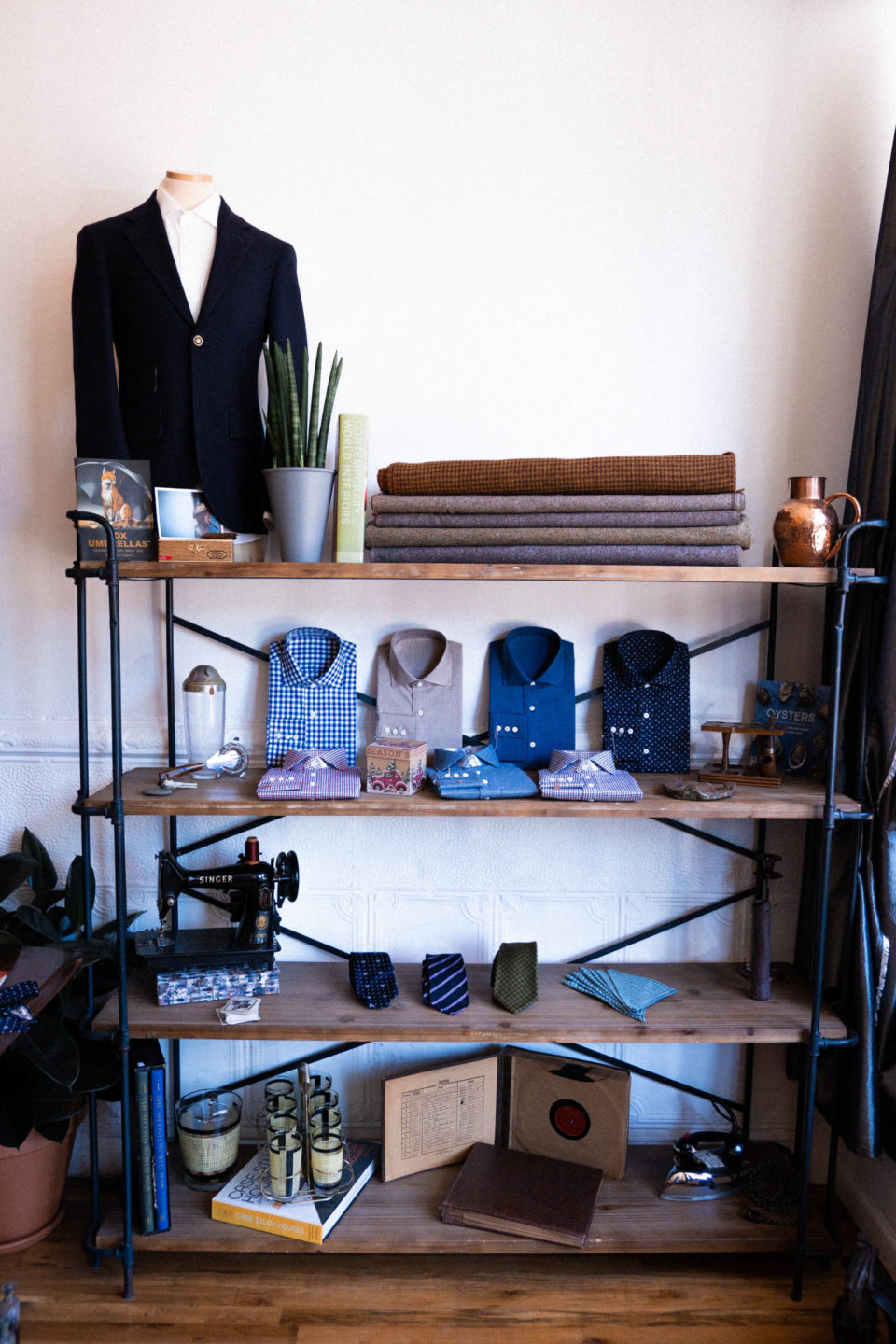 I notice you have some jackets and shirts.
We do some off-the-rack so you can feel at home.
I'm from Virginia and growing up down there, if you really take the time to look around, it's a whole lifestyle. I brought that here, that's why this store looks more country. I feel like I'm at home. We're also getting into furnishings, like antique cuff link boxes. It'll be more than just jackets and suits. We'll always be bespoke.
What is "bespoke?" 
Made for you by us from scratch. It's an old term.
Where do you get your fabrics?
Most of the fabrics we carry in the shop are vintage. I often order from the UK, and maybe a few from Italy.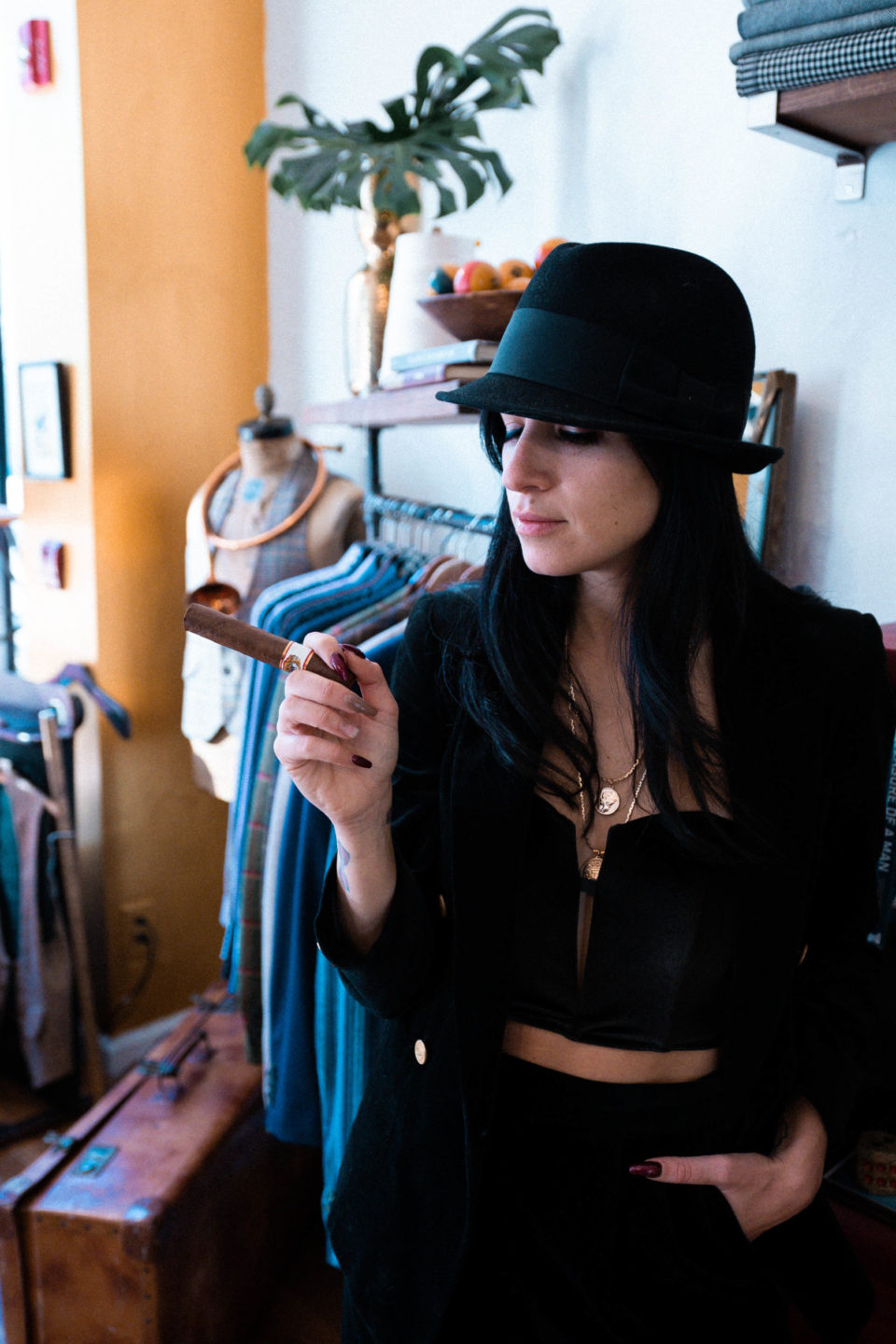 Are most of your customers from Jersey City or from allover?
They're allover.
Is it through word of mouth?
Yeah, it seems to be through word of mouth.
You seem like the only person in the area doing what you do.
In the era of fast fashion, people feel that if they can get it instantly, they don't have the patience to wait. It's changing a little bit. What's old is new again.
And you have a team here.
A small team, yeah. We all know how to construct suits and have an eye for detail.
What's your favorite Jersey City hangout spot?
For cocktails, I like Dullboy. I also like Archer. You gotta know your bartenders.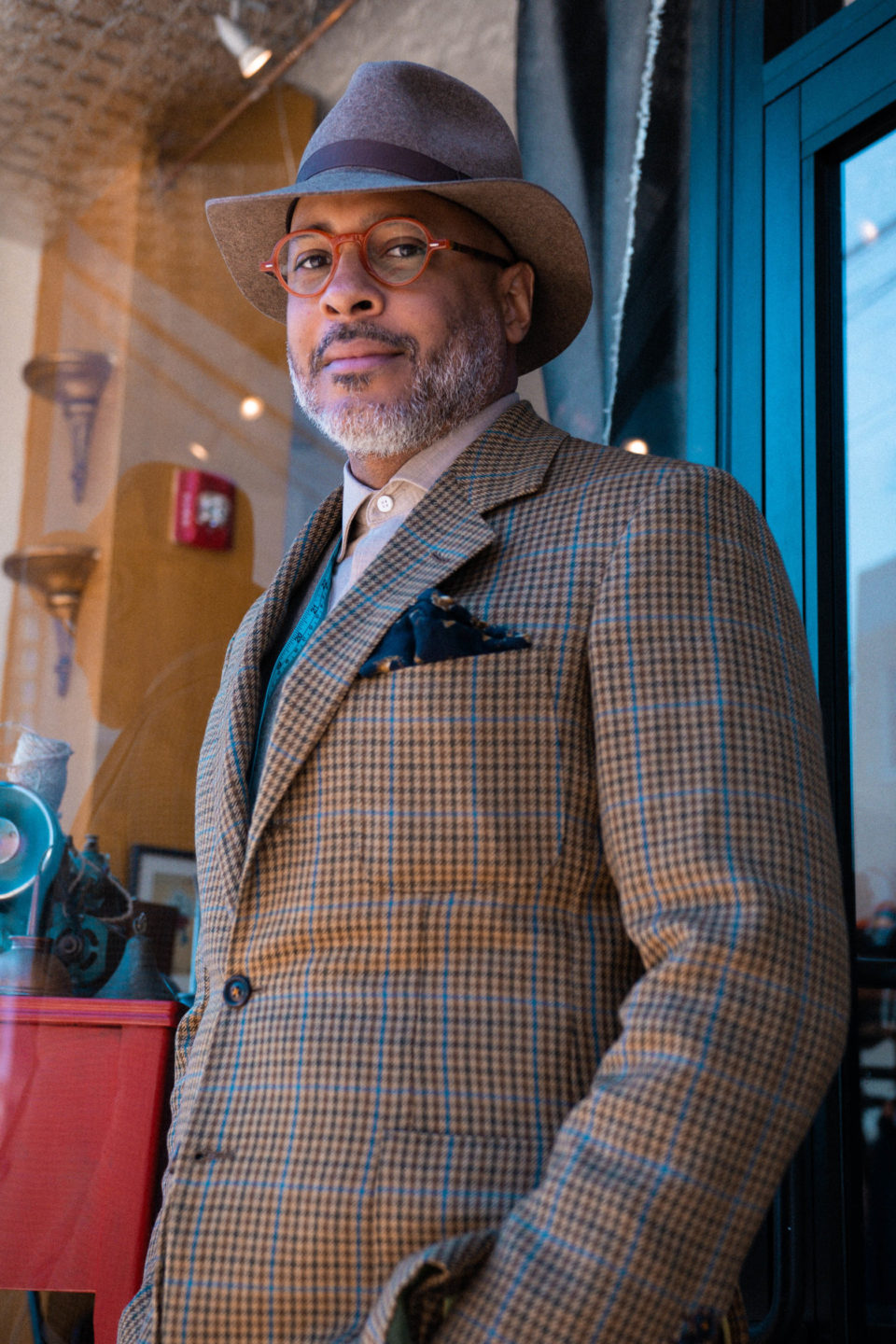 What's your drink of choice?
Lately, the Boulevardier.
And you're into cigars.
Oh yeah, aficionado.
Do you guys throw events here?
We do, we just had one recently. We like to show appreciation to customers and our neighbors.
What's your process getting ready in the morning?
I take about 15 minutes. I just choose my outfit. The thing about custom suits is that you know how it fits. Just grab it and go.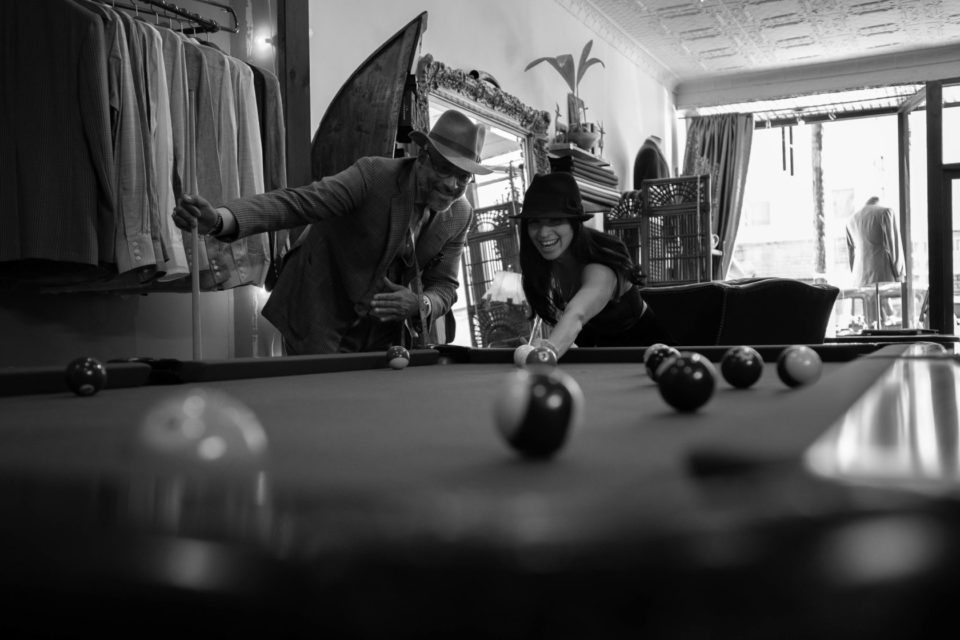 With a custom made suit, you don't need to think about what looks good because it's your suit, custom for your body, and you know it feels good. Nobody else has it. That's the thing about fast fashion. I shop vintage and through small designers because I don't want to wear something that anyone else would have. 
Exactly. I went to the Veuve Clicquot polo match and I couldn't tell you how many times I saw people wearing the same thing. I love sitting down with people and designing for each customer to make it an individual suit just for them.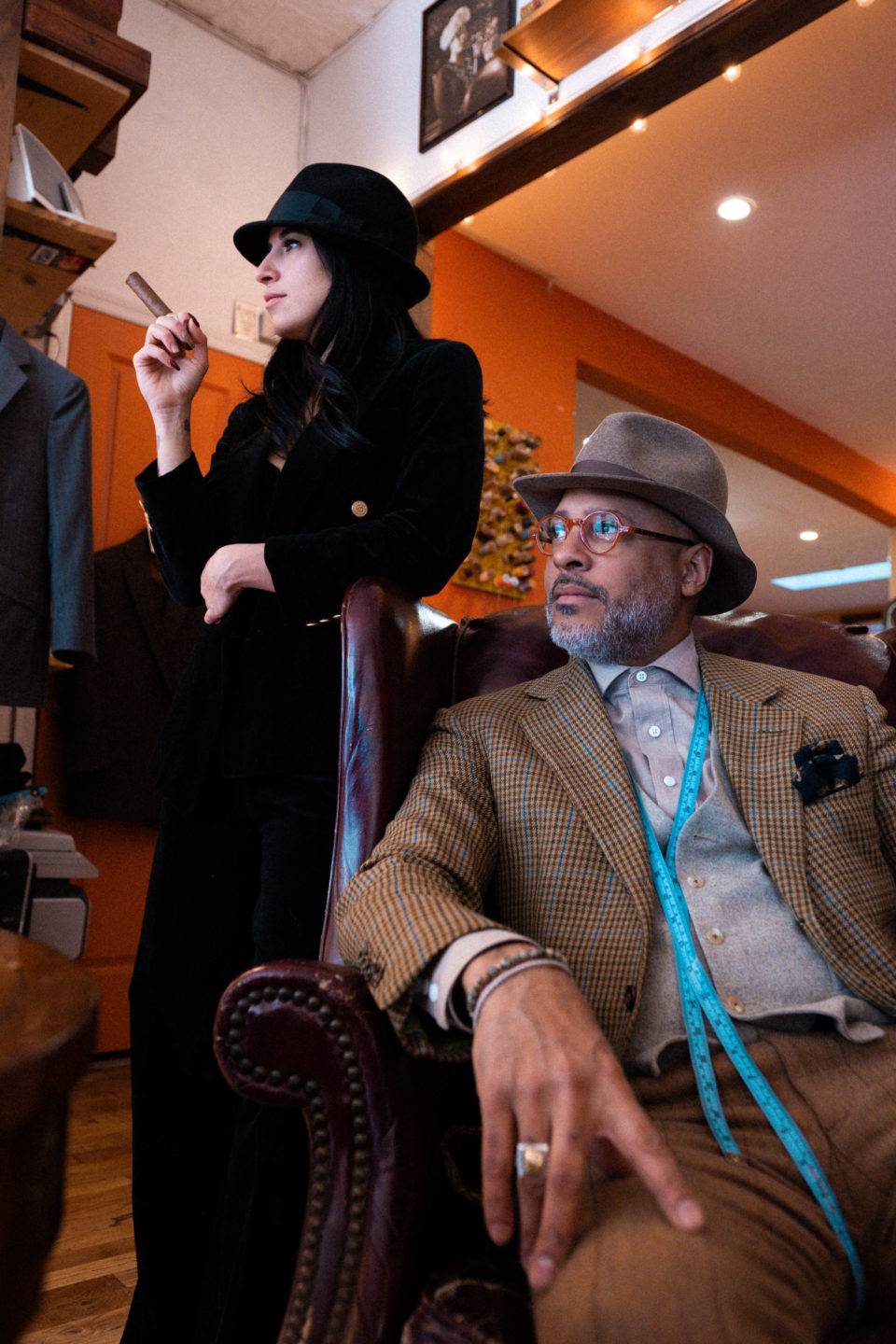 Anything else you'd like people to know about you or the shop?
They should just come in and see what we offer.
You can stop by DeCarlos' shop at 150 Bay Street. You can also find DeCarlos on Instagram.