As some of you may know through my dating history and life story, I have a lot to say when it comes to sex and relationships. In the last 3 years since my divorce, I've thrown myself into so many books, YouTube videos, online self-help gurus, and relationship experts to work on myself AND also prepare for when I would meet "my person." I vowed to never make the same mistakes again, and that my next LTR (long term relationship) would be filled with love, friendship, kindness, and LOADS OF SEX.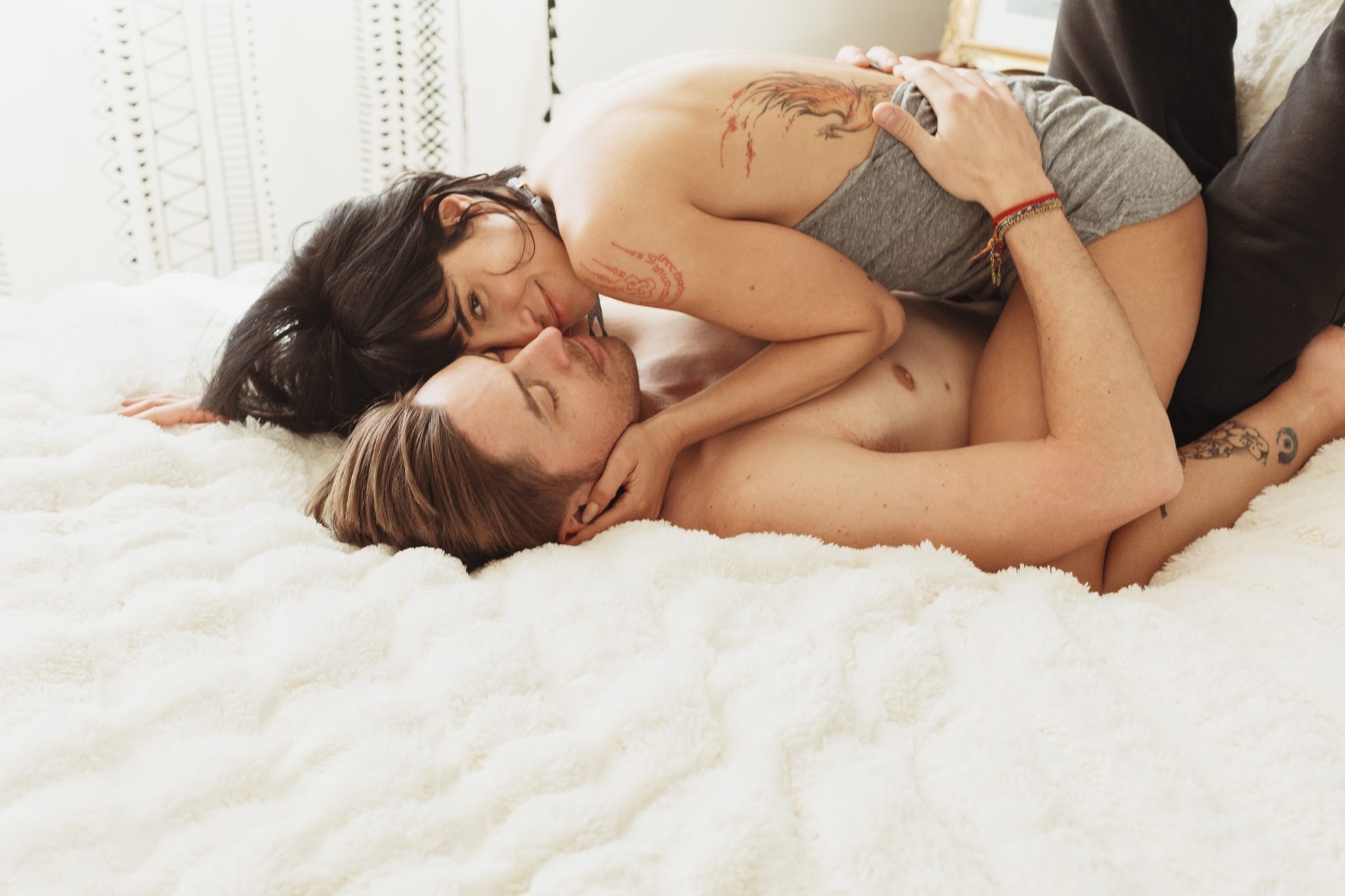 So those couples who have sex literally all the time, who seem so in tune with each other, who make their relationship and intimacy a priority no matter what – what's their secret?
In comes the Gottman Institute.
John Gottman, a Professor Emeritus of Psychology at the University of Washington, entered the psychological research field with a background in advanced mathematics and statistical analysis. In the course of his 40+ year career, he has developed mathematical models, scales, and formulas to identify the elements of stability in relationships and the interactive patterns that cause couples to divorce. Gottman was drawn to this research topic due to his own puzzlement at how people develop happy relationships.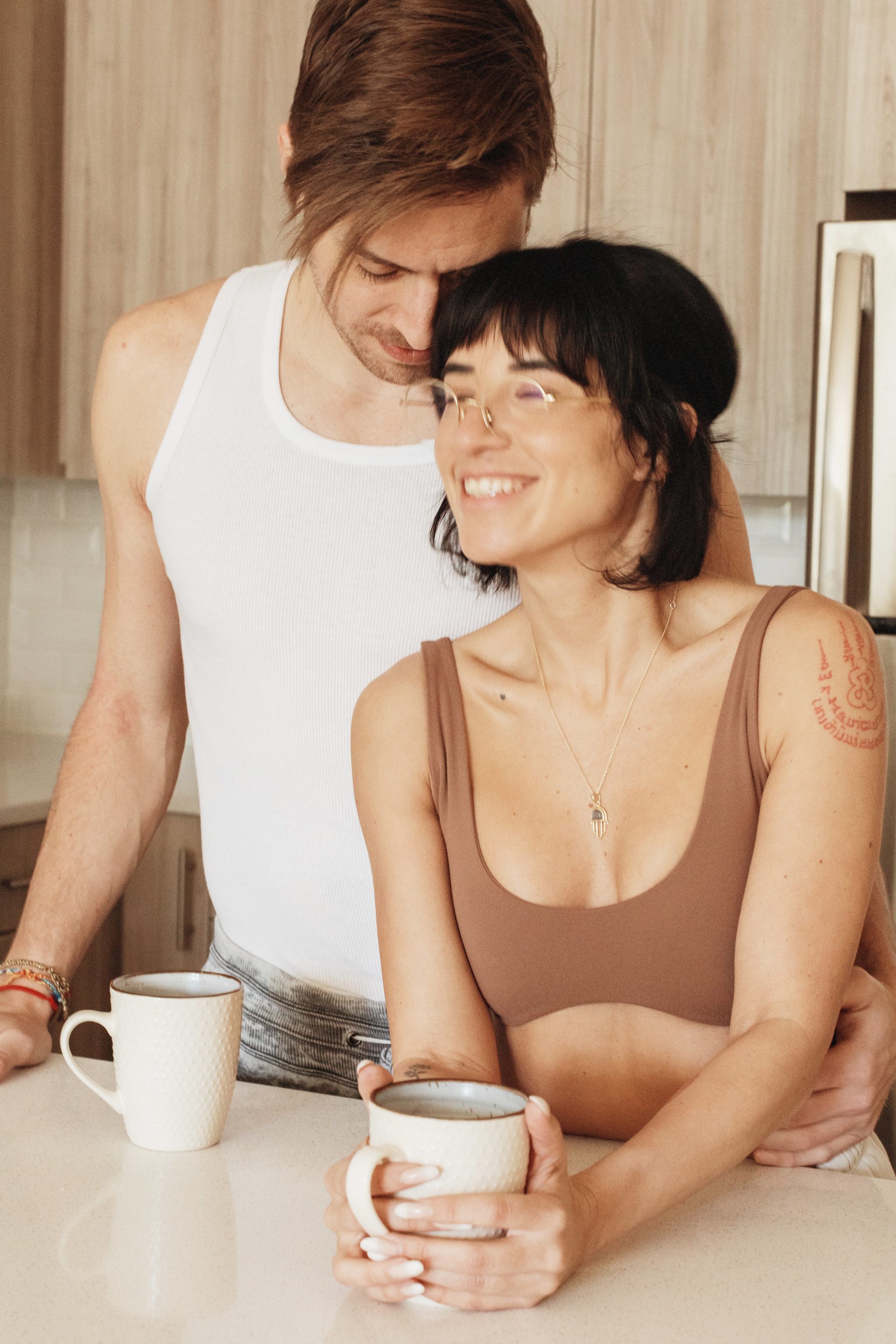 According to Gottman, there are 13 things couples who have great sex do regularly.
Although my partner and I are still technically early in our relationship (nearing 7 months) and considered to be in the "honeymoon" phase, we do these 13 things and I can honestly say it's the most fulfilling relationship I've ever had. In and out of the bedroom.
1. Say I love you every day
Telling and showing your partner daily how much you mean to them is incredibly important, especially on those not-so-great life days. Take a moment to say I love you to your partner. Send them a text. Slide in their DMs. It will make them feel good and … well, you know what that means for later.
2. Kiss each other passionately
Make out. Remember when you and your partner just started dating before you went all the way? And you would make out? Do that. Kiss each other for no reason, kiss each other without expectations of it leading it to sex, kiss each other even if things are hectic and the kids are causing a ruckus.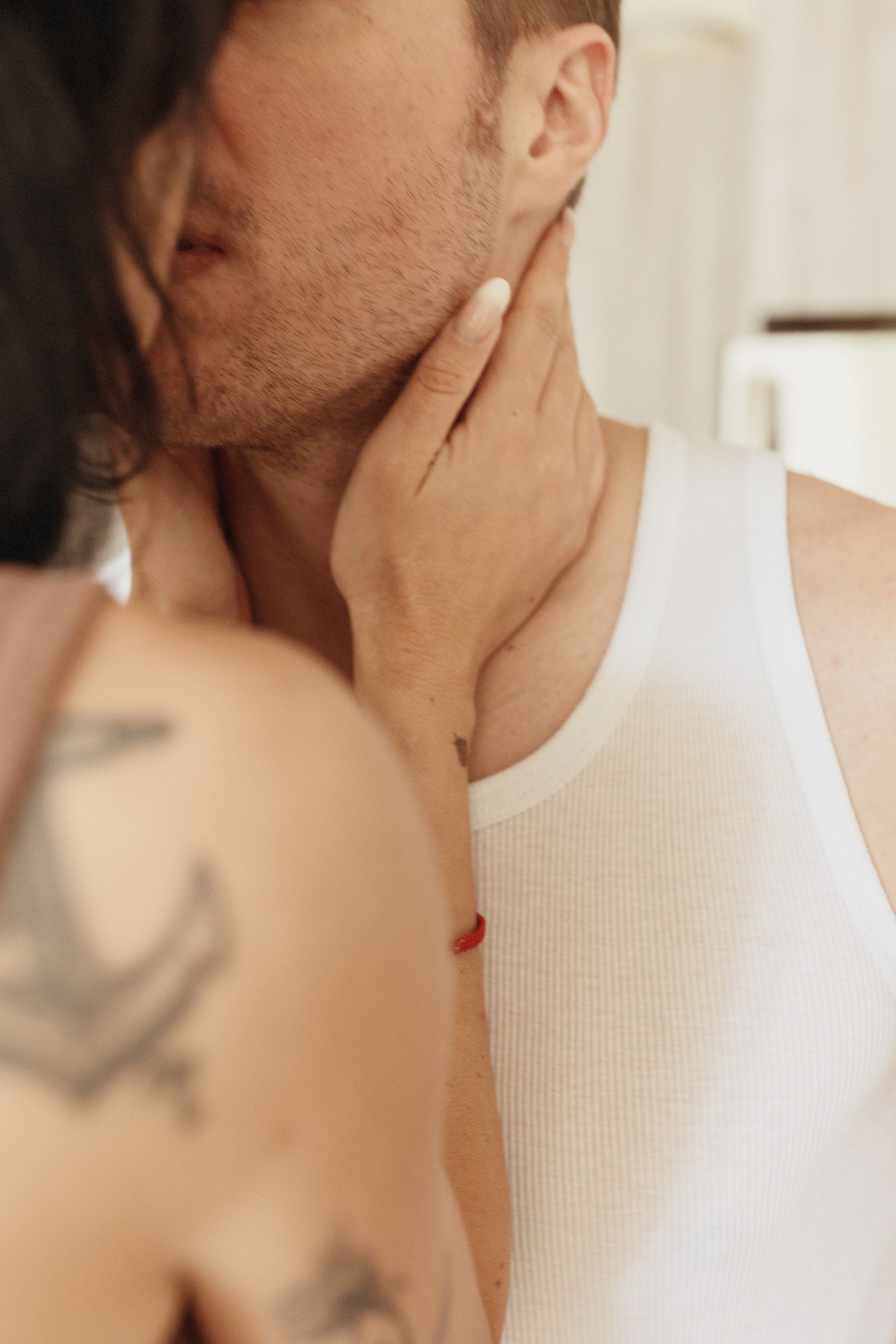 Gottman tells couples to kiss for 6 seconds total, this increases passion and closeness. Sometimes I'll whisper to Tony "6 second kiss," and he will stop everything and kiss me and it's wonderful. It makes you feel like a legit teenager and def gets you feeling sexually charged.
3. Exchange gifts that are romantic.
Every once in a while, for no reason, get your partner a gift. It could be a small treat, or a love note. Bring them coffee one day by surprise. Show them you are thinking of them. Being thoughtful is sexy AF.
4. Know each other's turn ons and turn offs.
It's all about communication. Especially in LTRs, people's turn ons and offs change. Ask them what they like, or what they don't like. Ask them how you can make them feel good. That is a turn on in itself.
5. Show physical affection to each other even in public
I am huge on PDA. If I am in love, I really don't care who sees. I am very touchy, affectionate, and love holding hands and flirting with my love when we are out. That being said, I know not everyone is into that but even just a subtle kiss on the cheek or a smack on the butt when no one is watching is a huge turn on. Show your partner they are IT even in a room full of people. That's sexy.
6. Have fun!
Life can be hard – between work, children, family obligations, the world nearing the apocalypse almost daily – so it can be hard on relationships. Have fun with your partner, be playful when you can. Laugh. Do the things that made you connect when you first met. It's so important.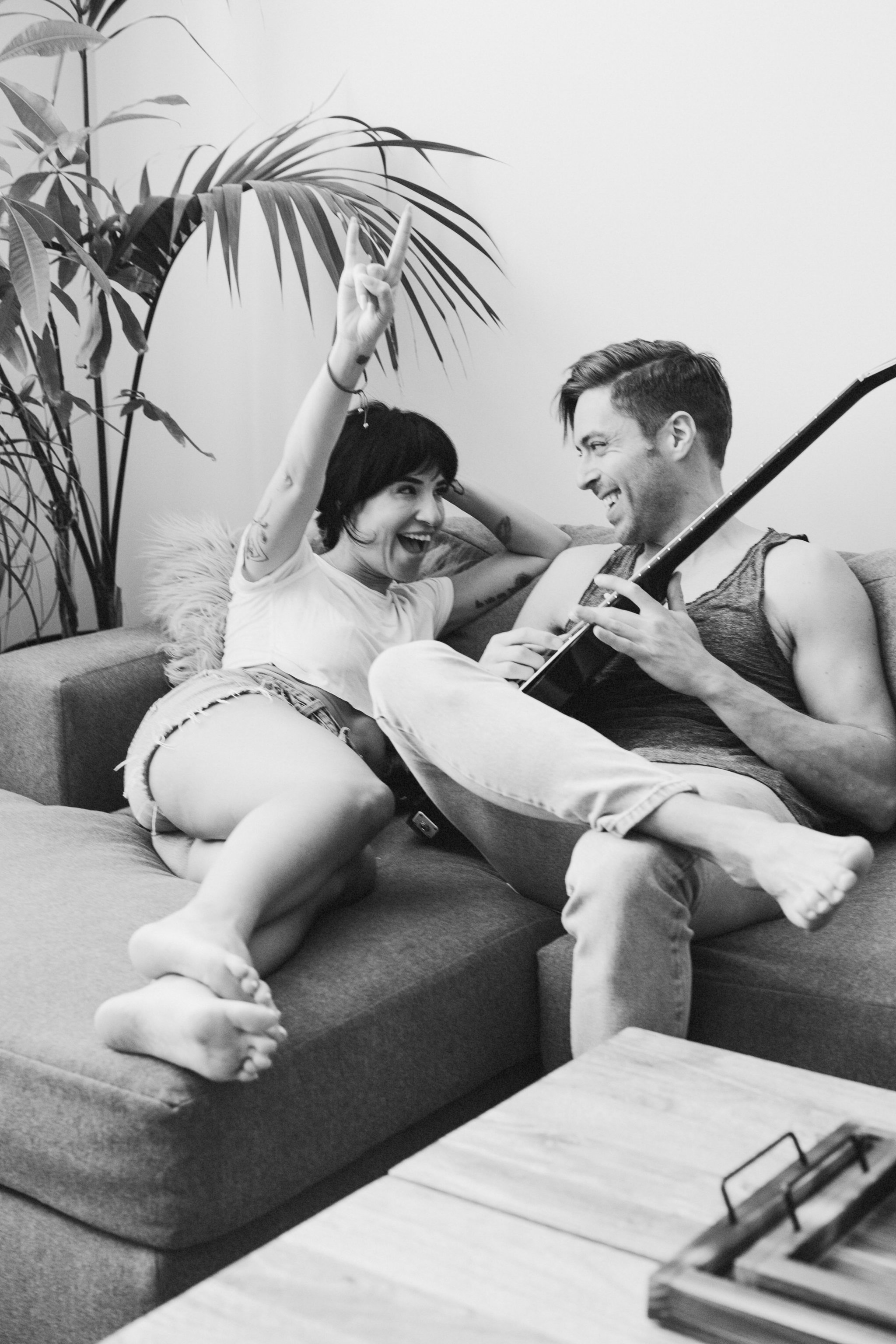 7. Cuddle
Sometimes we are too tired to have sex. That is life and it's OK. Cuddling with your partner after a long hard day creates closeness and intimacy. There are so many other positive benefits to cuddling that will surely lead you to want to have sex the next time you're both up for it. I love cuddling as much as I love having sex.
8. Put sex at the top of the list, not last.
After marriage and kids, sometimes sex sits on the backburner compared to everything else when it should really be a priority. The less you have sex, the more it becomes "normal." I schedule sexy time if you have to. Take showers together, have sex in the morning or when the kids are at their friends. You can absolutely find time to make love. All you really need is 20 min.
9. Stay good friends
This should be number one in the relationship in general. Stay good friends. If you legitimately enjoy each other's company and want to be with each other, it will make your sex so much better. We all know this – the more comfortable and connected you are to someone, the better and bigger the O is.
10. Talk to each other about your sex lives.
COMMUNICATION, people. Talk openly, in a non-threatening environment about your wants and needs. Your fantasies. Things you would like to try together.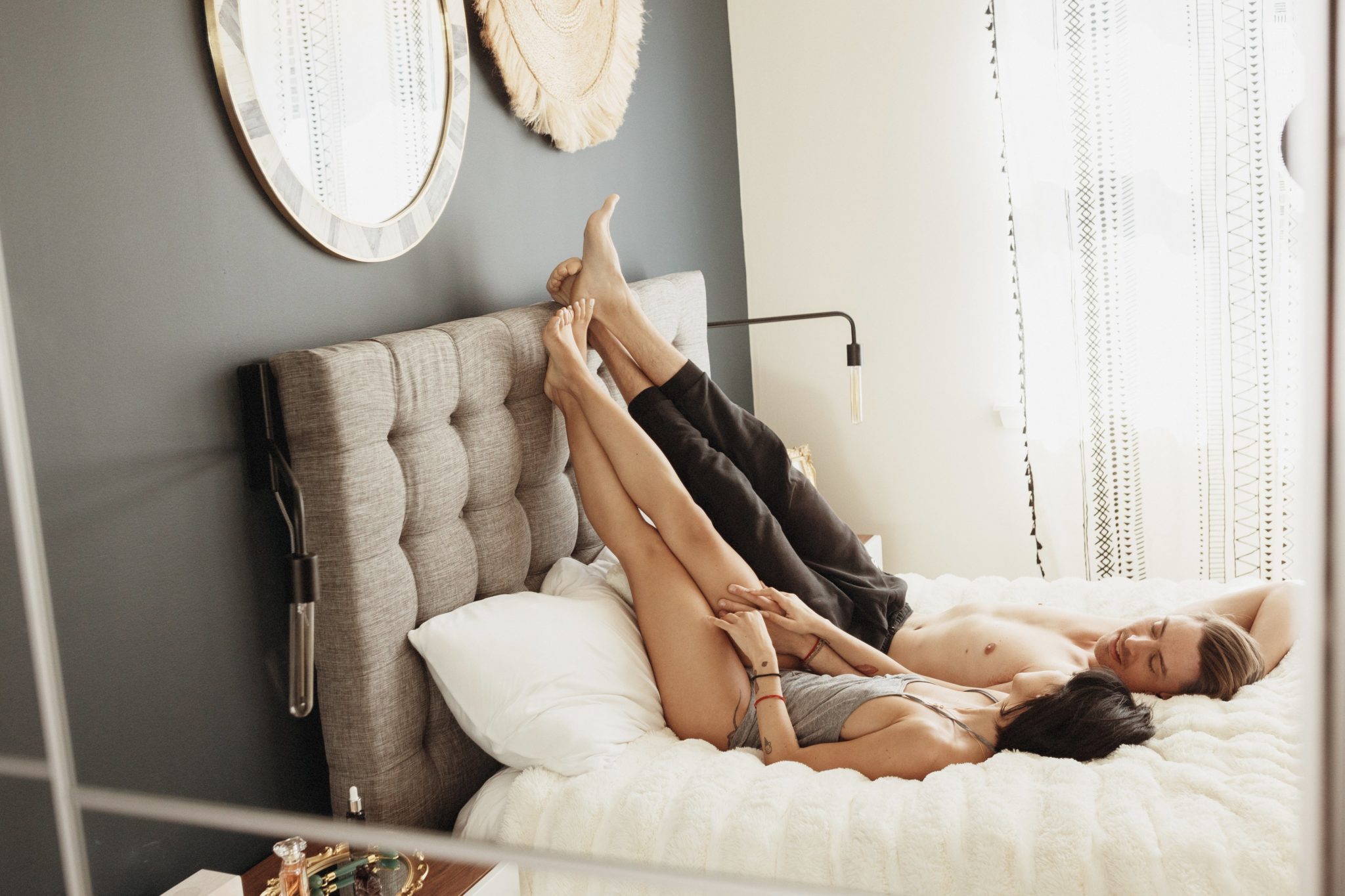 11. Go out on a date each week.
Date night is so key, at least once a week. It can be a date night at home, go for a walk, watch a movie or play a game. We can easily let life take over and forget to take time for our partner so schedule a date night, or date day. Squeeze in some quality time with your love.
12. Take romantic vacations
A weekend getaway, a hotel staycation, a road trip. Change things up every once in a while to the best of your ability. Experiencing something new with your partner will not only invigorate your relationship, but will improve your sex life.
13. Turn towards each other
Last but not least, turn towards each other. Listen, learn to read your partner, ask them what they need; in return, communicate your needs.