Written by Allison Mirenda
Thanks to MTV, South Jersey is worldly known for its beaches and party-goers, but if you are willing to go exploring, you may surprise yourself with hidden gems scattered around the area. Historic Smithville is a charming town that homes several small businesses, restaurants, inns, and breathtaking views. At first glance, you would assume you will spend an hour or two but this is definitely a two day (or more) exploration. Every shop has a different flare and there is so much to see at every corner. From soft and dream like pillows, to true punk rock scene; there is something for everyone.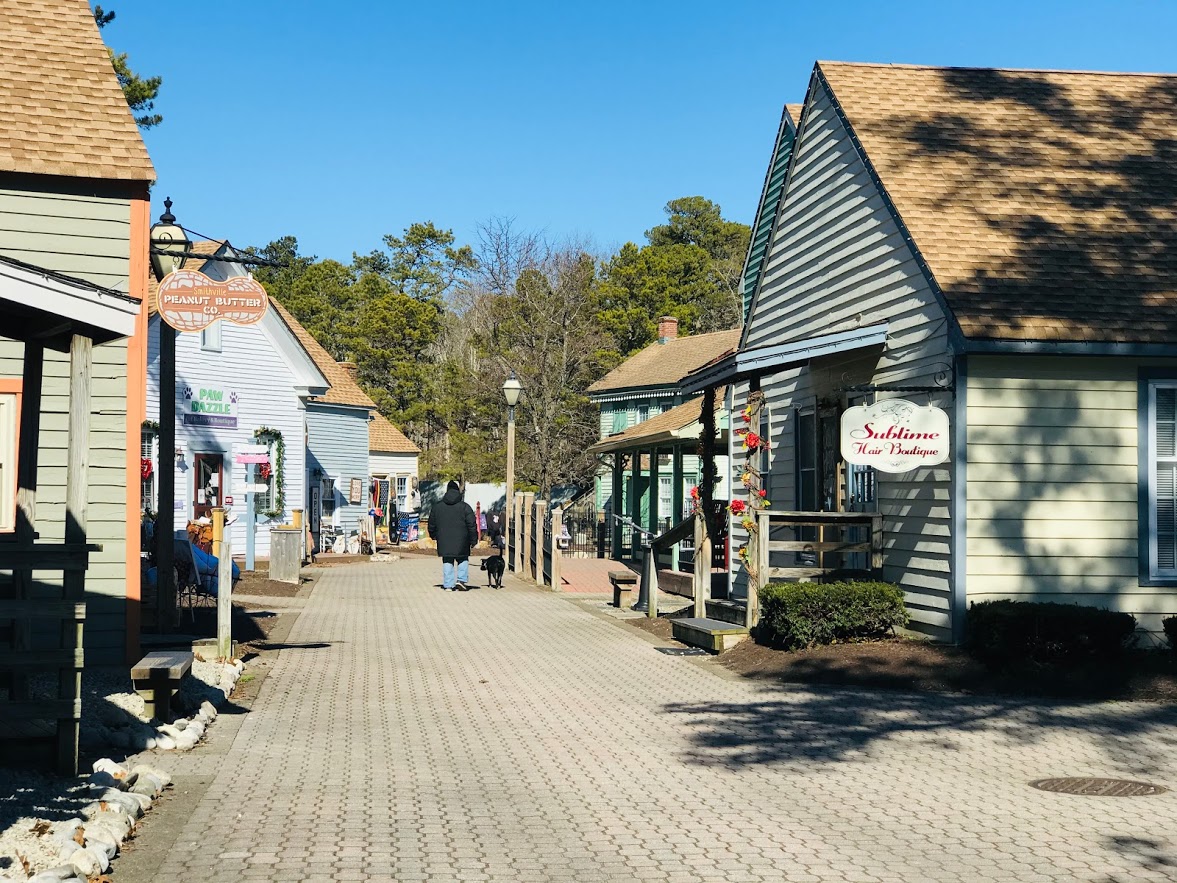 The first small shop you will encounter will be The Cottage, which is owned by Jamie Saccone and she has been in business since 2017. Single mom Jamie followed her dreams about ten years ago when she started to design and create pillows and dog apparel. Seeing how unique her style was and the success from craft shows, she made the decision to quit her casino job of 33 years and open her own store in Smithville. Saccone has also brought in business from Brigantine, NJ. "In addition to having the shop, I have been doing the Brigantine Farmers Market… I cross promoted the market to the store customers and the store customers to the market," explains Saccone.
From Memorial Day through Labor Day, you can enjoy the Brigantine Farmers Market that was named in Garden and Health's 10 of the Best Unexpected Farmer's Markets in the U.S. in 2020. This will be Saccone's 9th year participating in the farmers market where she will be displaying her handmade pillows. "It feels really good. I'm doing what I love now," admits Saccone.
The inside of the store is just as adorable as the outside. If you are looking for a break from the city and want to take in that countryside feel, this is the store for you! The décor is warm with vintage knickknacks at every corner, wall art, frames, and so much more; you will leave with at least one purchased item, I promise!
Being a huge animal lover, I could not resist going into Paw Dazzle. I mean, c'mon, the name alone sounds fabulous! Paw Dazzle has been in business for over 30 years in Smithville, NJ and their aim is to make a difference. They have several toys and clothing wear for your pets, their treats are all natural and made in the U.S. Going on a lucky day, you could even walk into the store finding a cat up for adoption. If that isn't enough to warm your cold New Jerseyan heart, keep in mind Paw Dazzle offers special treats every month and those proceeds go towards supporting foster programs at Atlantic County Canines. What makes this rescue group exceptionally special is that Atlantic County Canines not only fosters and rehomes animals, but they also pay extra attention to those special needs animals and seniors who often find themselves without a home.
A few steps away, Prim and Proper came into my sight. Prim and Proper gave off a warm and intimate feel walking through the door. After opening last year in 2020, the store has managed to thrive despite the pandemic. They offer several different items from candles, to seasonal décor, signs, and much more.
L.E.H. Soap was the next store I decided to check out. Walking inside the shop, it was fresh, bright, and serene. Kathy Notaro founded the brand in 1997 and has expanded her stores in varies areas in south Jersey and even Delaware. Not only is their soap handmade but their headquarter is in Marmora, NJ – New Jersey local! Informative and knowledgeable, their staff was ready to provide all information about their store and proudly displayed their soap, skincare products, lotions, and body scrubs which include all naturally based ingredients.
After spending some time in several stores, I ventured off in search of food. Lakeside Grill caught my attention because it was in clear view of the beautiful lake. I went inside and ordered my delicious go-to breakfast sandwich, which came with tater tots. If you're from New Jersey, you know our staple breakfast is Taylor Ham (yes, I said Taylor Ham. Come and get me, South Jersey!), egg, and cheese with saltpepperketchup. They did not skimp on the tater tots and, TBH, they did not need to load them up because the sandwich alone was quite filling. I am not complaining whatsoever; in fact, it was a delightful surprise considering other establishments will damn near count how many fries or tots they offer. The presentation alone was appetizing. The yolk was not running down, but it was not bone dry. It was carefully cooked to perfection. The service was great, clean and they were not overcrowded. I highly recommend Lakeside Grill!
In front of Lakeside Grill is a river that allows for Paddle Boating. This will be open to the public by April and it's only $12 on weekdays, $15 on weekends. Lifejackets are also available. The view was gorgeous earlier this month and will only become even more beautiful once spring and summer comes around. It will be a relaxing change of pace.
My final stop was Underground. The moment I stepped in, it felt like the angels were singing and shining a light… or maybe it was the demons screeching and it was fire giving off light! If you're anything like me and looking for punk apparel that isn't run by a huge corporation, this is the store for you! From T-shirts, to handbags, posters, and pins – this store is a home run! Mike Spagnola, who grew up during the birth of punk music, owns and has been running Underground since 2007. Spagnola's goal was to bring the Lower East Side of Manhattan to the sweet side of Smithville. "We have a decidedly 'fuck you' attitude that is so absurdly out of place in this small quaint town," explains Spagnola. Underground produces their own original designs on their shirts, hoodies, mugs, and more.
Along with the amazing merch, Underground is also known for their events such as art shows (not the wine and cheese kind, more like "pretzels and beer" type), Rockabilly Uprising which consists of bands and pin up contests, and Monster Bash, a Halloween block party. Make sure you head over to their shop March 20th and the 21st to meet and take pictures with the Zombie Easter bunny (don't worry, it is kid and dog friendly!)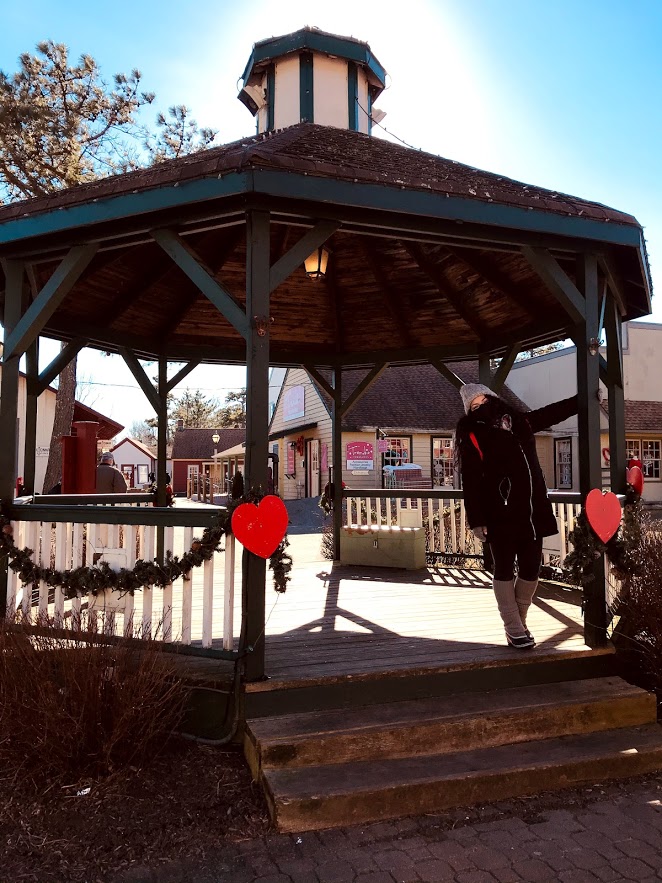 While South Jersey may seem like it should be its own state, it is still part of New Jersey and we do have more to offer than just beaches, clubs, and boardwalks. Remember, the only thing dividing the north and south is the title of the breakfast sandwich: Is it Taylor Ham or a pork roll?