Written by Tiffany Grierson
Spring has arrived, and life is blooming all around us. Something about the sunshine and flowers feels extra special this year. For those that suffer from seasonal allergies, the joy of Spring is often mixed with some pain and discomfort. Thankfully, nature is always ready to provide us with a helping hand.
Here are 5 herbal teas that will nourish your body while providing relief from some of your most uncomfortable allergy symptoms.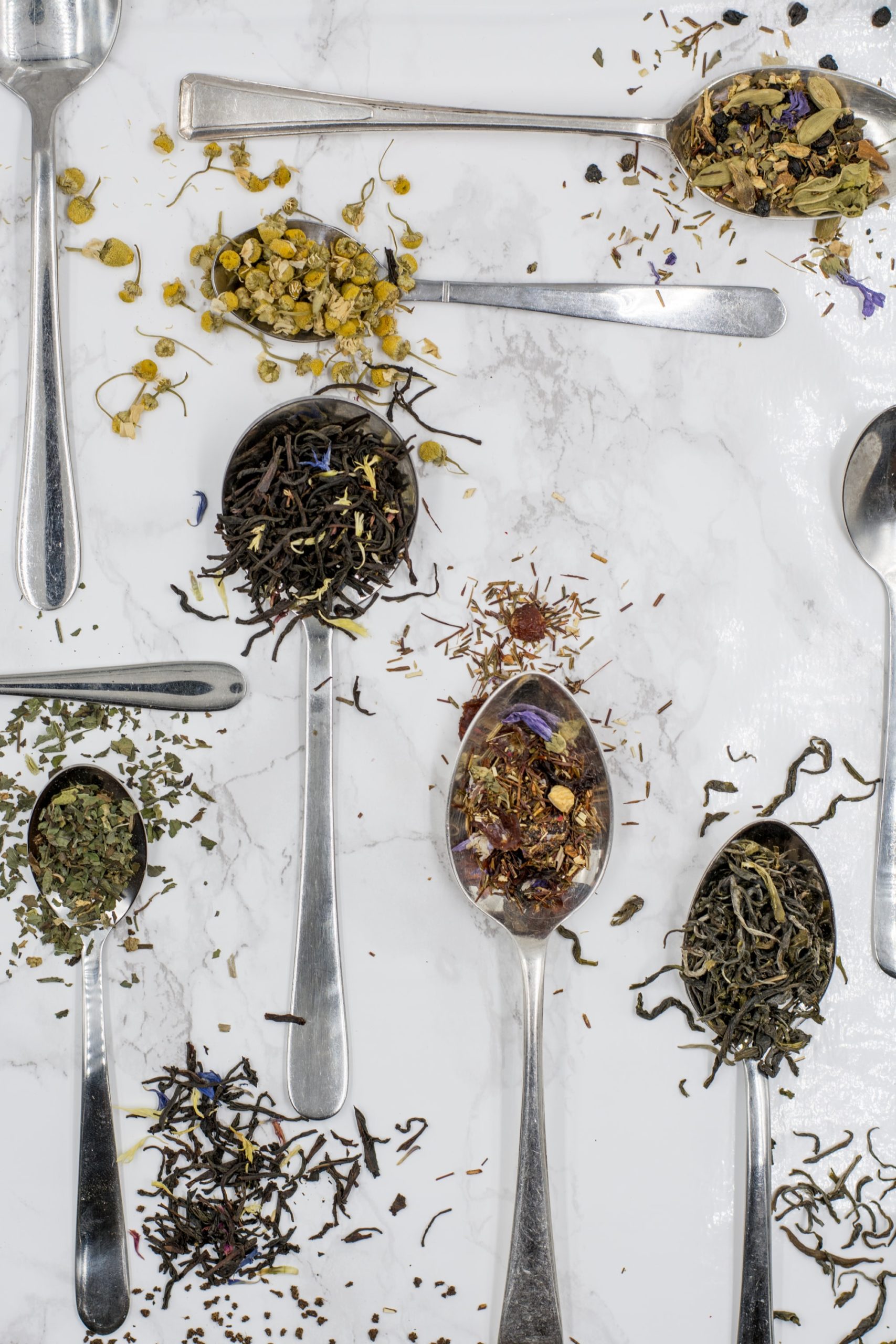 Green Tea
For centuries, green tea has been hailed for its vast array of health benefits.
Since it is one of the less processed types of tea, it is known for its potent source of antioxidants and beneficial polyphenols. These beneficial compounds help promote anti-inflammatory protection against allergens caused by pollen, dust, and animal hair.
Since green tea also contains a small serving of caffeine, consider swapping a cup out for (or in addition to, I'm not judging) your morning coffee.
Ginger Tea
Ginger also has a long history of use in traditional medicine and is well-known for its ability to help heal digestion, inflammation, and the common cold.
It is also a natural antihistamine that can help fight off common allergy symptoms such as congestion, runny nose, sneezing, or itching.
There is some research that suggests ginger may be more effective when combined with honey, so consider adding a spoonful for some added sweetness and healing.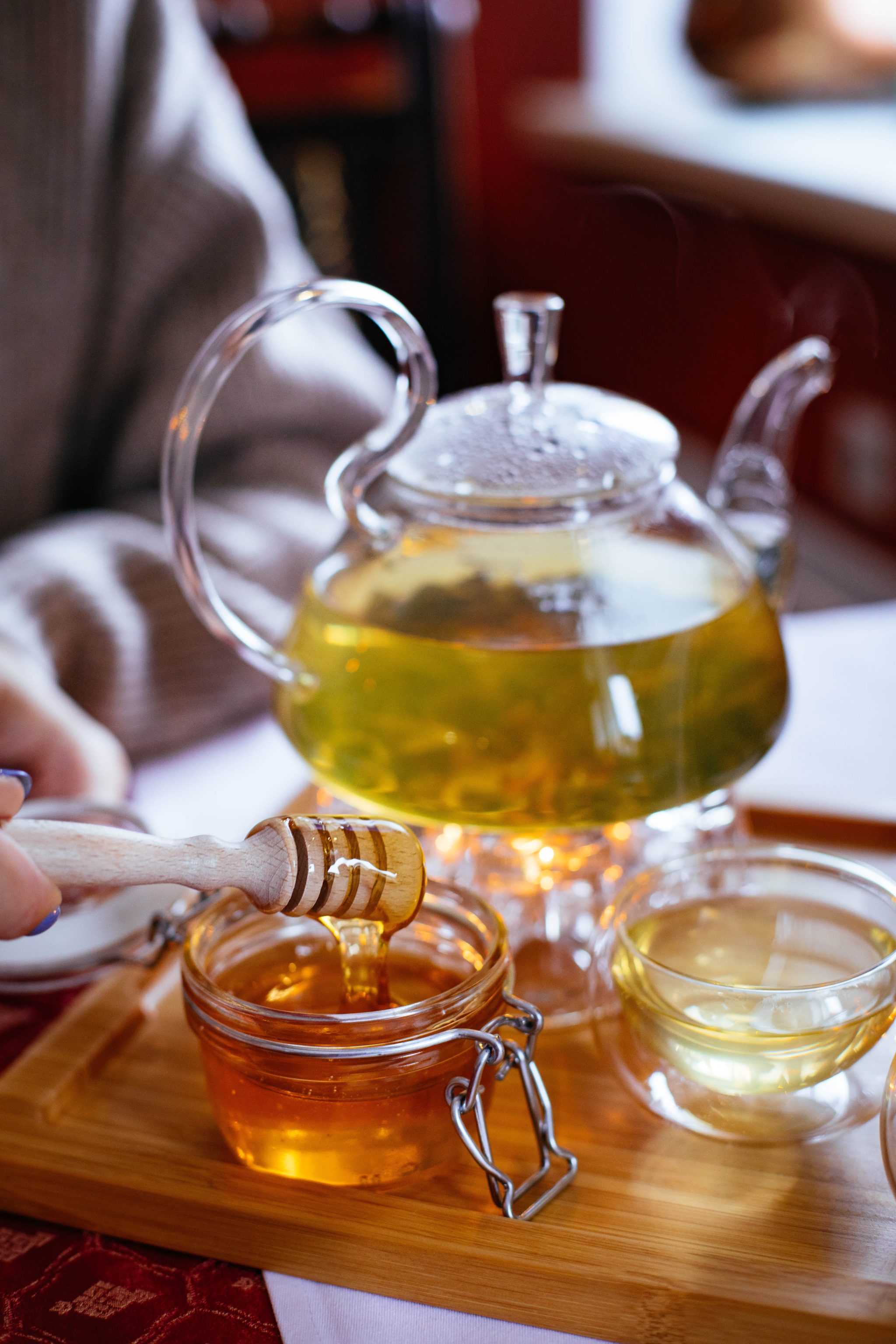 Turmeric Tea
Turmeric root is a bright yellow-orange spice native to India and commonly used in curries and sauces. It is yet another powerful ancient medicinal tool that works as a natural antihistamine and is known for its anti-inflammatory properties.
Brew some turmeric into a tea or look up a simple DIY recipe for a cup of delicious "Golden Milk".
Peppermint Tea
Peppermint is revered for its ability to act as a decongestant. Peppermint leaves contain essential oils such as menthol, menthone, and limonene. This type of mint decreases the secretion of the histamines, which serve as the main cause of immune reactions.
Enjoy its pleasant, minty taste while combating those uncomfortable allergy symptoms. When in the form of an essential oil, you can even diffuse some in the air to unclog sinuses and treat a scratchy throat.
Licorice Tea
One of the most common allergy discomforts is the runny, itchy nose. Next time you find yourself reaching for the tissues, try brewing a cup of licorice tea.
Licorice roots from the licorice plant are celebrated for their antihistamine and anti-inflammatory effects. This sweet herb is also well known in Indian Ayurveda and Traditional Chinese Medicine for its ability to heal digestive issues.
My favorite tea brands that you can easily find at major retailers include Organic India and Traditional Medicinals.
---
Aside from brewing any of the medicinal tea mentioned above to get some allergy relief, don't forget to enjoy the early morning fresh air and end your day with a shower to clear any allergens that might be stuck to your hair and skin.
Happy Spring!