Jersey City might be getting its first medical dispensary. 1906 New Highs made the news last month as the city's Redevelopment Agency approved a plan on July 16 to build a medical marijuana facility on the industrial Edward Hart Road near Liberty State Park, where cannabis would be grown and sold by Nuka Properties, which is associated with 1906 New Highs, a Colorado based edible marijuana company.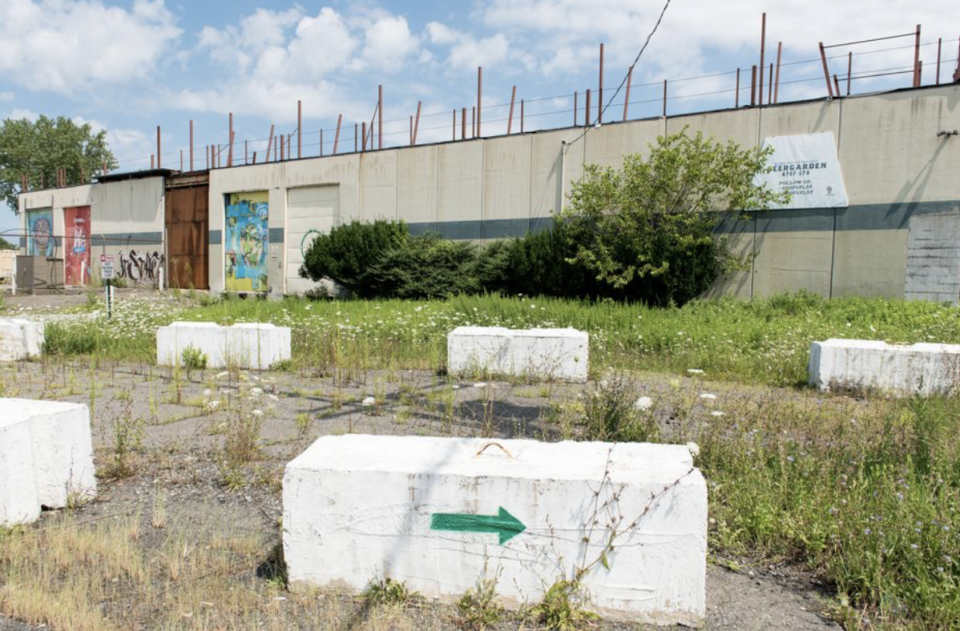 Back in July, we hosted two cannabis events with 1906 – one in Jersey City, and another in Hoboken. They received a large amount of feedback and a great deal of interest, especially with their focus on edible chocolate-based products. We spoke to Jackie Cornell, chief of policy and health innovations, at 1906 for a closer look at the business and what we can expect from them in the future.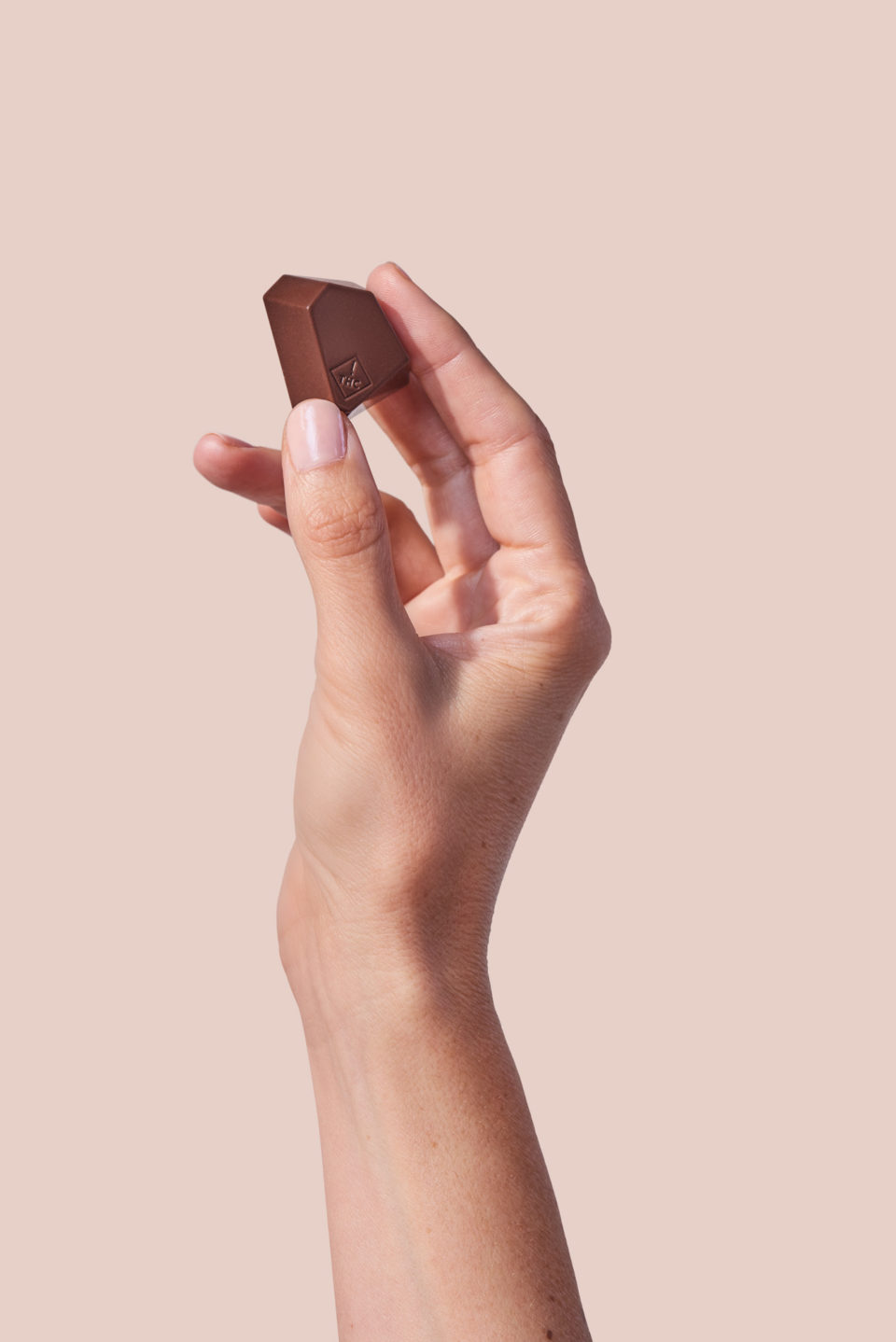 How has the process been so far?
1906 applied for a vertically integrated license in August 2018, and we were very close to receiving it. We've applied again – with a dispensary in Hoboken and cultivation and manufacturing in Jersey City and we're eagerly awaiting word from the NJ Department of Health. We're excited to be a part of Hudson County and the growing pro-cannabis community we have there.
We're building a great local team as well as bringing in experts with more time and experience working in the industry in other states. The industry on the whole is only about 10 years old. We ultimately want to create jobs and career platforms through our business.
We are excited about our GROW Program to create career opportunities for the formerly incarcerated. We want to give people a meaningful stepping stone into the middle class. With 1906 in Hudson County, we want to provide good, well-paying jobs for local residents. So many individuals are incarcerated for minor drug offenses and we can help them secure a position in the legal medicinal marijuana industry.
That's a great approach, especially with the current discussion regarding the decriminalization of weed.
Definitely. If you look at the state level and federal level of expungement and decriminalization issues, there's much to be done on the clinical research side and justice side. The National Institute of Health (NIH) and many schools are apprehensive to research cannabis until it's federally legal. We find that it's important for us as an industry to do that research ourselves for now.
For example, we're currently conducting a sleep study in Colorado to determine how our Midnight products help people get a more robust night's sleep and wake up feeling refreshed. We're also testing the dosage for medicinal cannabis through the same sleep study.
What products does 1906 offer?
One of the reasons I joined 1906 is because we are heavily concentrated on non-smokable products. I have a background in public health and we know that smoking, even if it's smoking medicine like cannabis has risks. 1906 started with chocolates, and we will soon release swallowable tablets with the same ingredients as our chocolates.
Walking into a dispensary for the first time can be incredibly overwhelming. Customers come to us with anxiety or pain, and instead of going through the several strains and options, our whole line is based on the experience the patient or customer wants. We ask the question "How would you like to feel today?"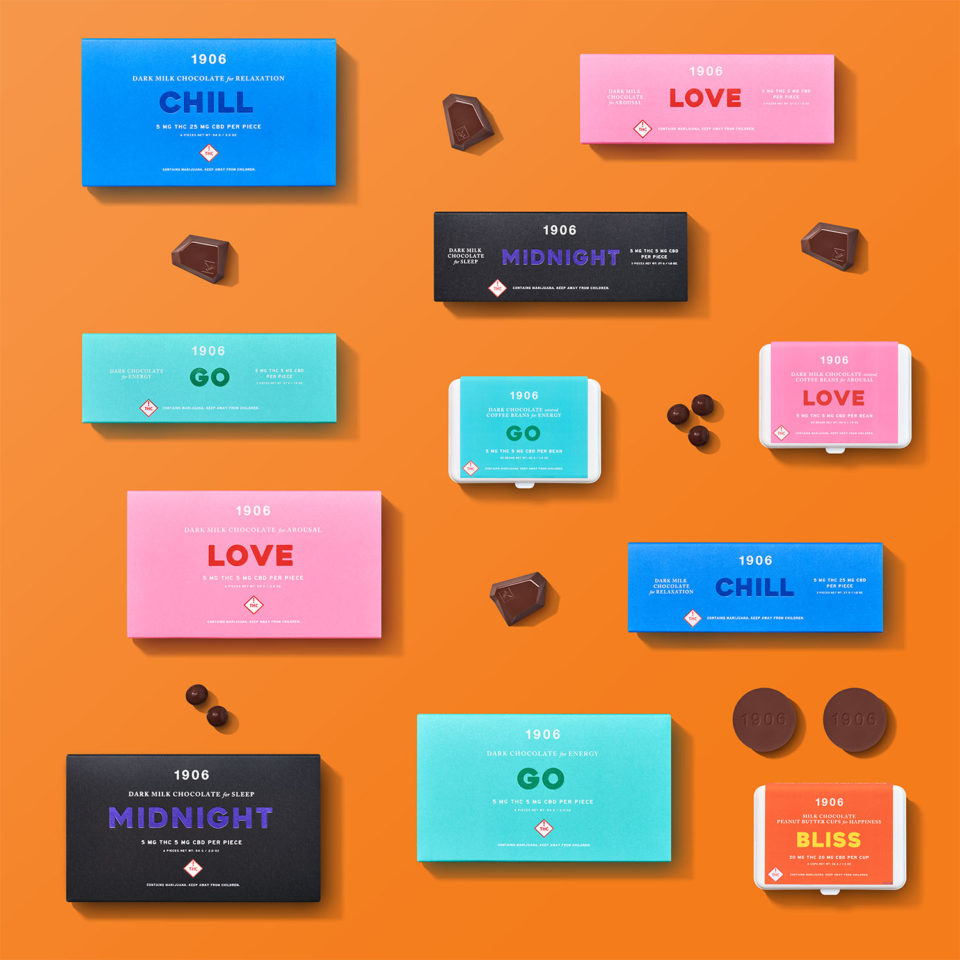 And we answer with products for everything you might need:
Uplifting your mood – Bliss
Sleep and rest –Midnight
Energy – Go
Sex – Love
Stress and relaxing – Chill
As part of our upcoming launch of Drops, we will announce a new experience  for cognitive focus called Genius. And it won't make you jittery.
All of the 1906 products complement your life. The products are for the responsible adults who are looking for alternatives to pharmaceuticals or traditional remedies to  keep themselves healthy and well. That's how we find we stand out and are different from other brands. All ingredients are from plant-based sources including cannabis. We use the power of plant medicine to make that experience even better and stronger, and it resonates with a lot of people.
What has the community feedback been so far?
We've been in Colorado for two and a half years, and we've developed a loyal fanbase. One thing that is so uplifting and inspiring are the stories we hear from consumers. People struggling with chronic pain can now sleep better with the products. Older couples have told us they've enjoy Love, our chocolate with plant-based aphrodisiacs,  because they feel like it's helped with the connection between them. We're excited to see where Drops take us, the product has led to the best presale days in the company's history. Because of its form factor, it feels like the medicine it is.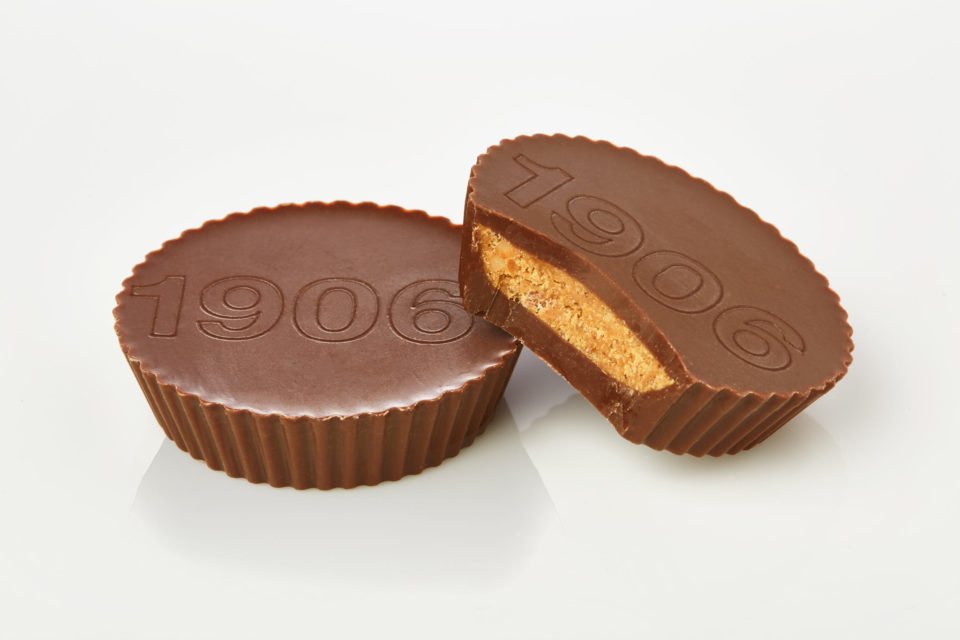 What would you tell someone who may not know what to expect or may have not tried any cannabis products before?
If you've never tried the products and would like to, of course start with getting the medicinal marijuana card. As far as consuming the products, our edible products hit within 20 minutes of consuming. We use a proprietary lipid micro encapsulation technology so our edibles are fast-acting with predictable effects. We worked on the chemistry so you're not waiting for it to kick in for too long. Within 60 minutes, you'll feel full effect of the products. It's important for people to know, especially if they're worried about the feeling or when it'll kick in.
Most products are fairly low dose – 1 mg, 2.5 mg, and 5 mg – and the products include THC and CBD. It's a nice, moderate sensation as opposed to an edible where you're out of it for 6-8 hours. The products are designed for high functioning adults.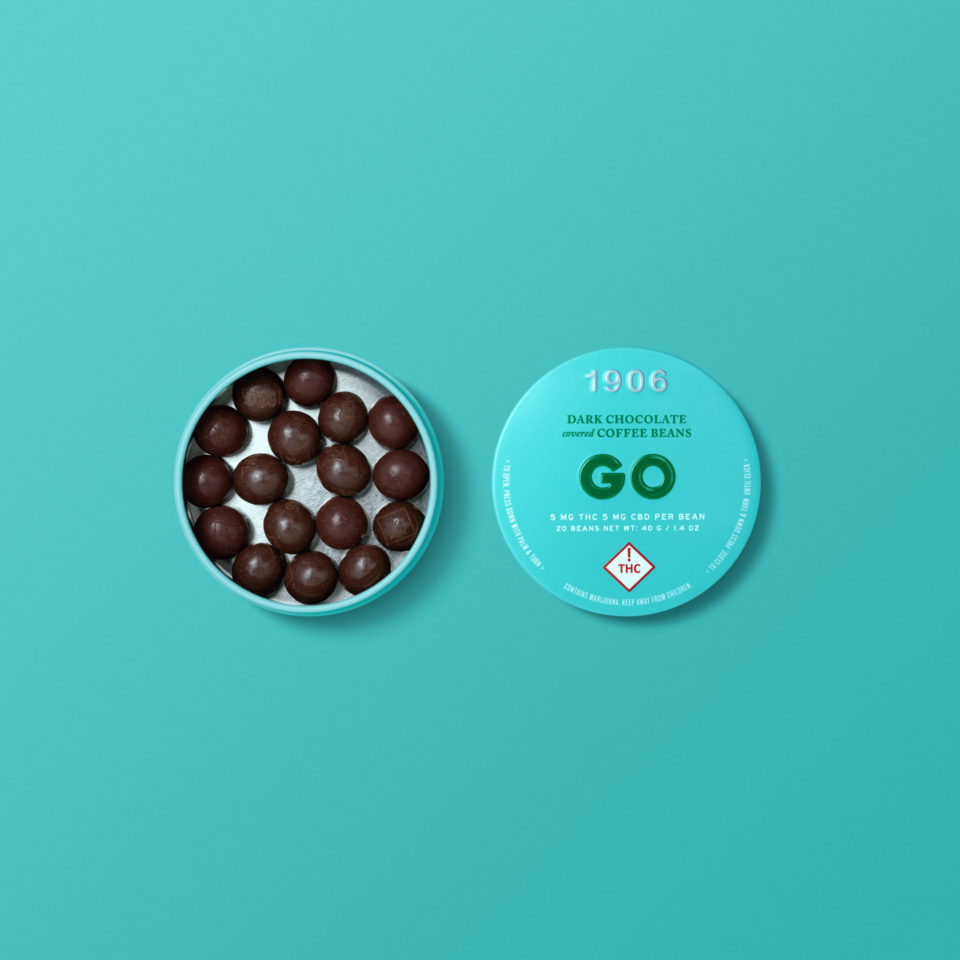 Are there any community-driven events you hope to bring to Hudson County?
We're hoping to start a Cannabis 101 workshop – What is THC? What is CBD?
We're also exploring partnerships with medical professionals. By the time we're awarded the license, we're hoping to have a robust platform. The rest of the country has its eyes wide open; CBD has everyone's attention. It will just take a lot of education so people can understand cannabis and the industry.
Is there anything else you want people to know about 1906 New Highs?
The biggest thing for us right now is we're in a holding pattern until we hear back on the application. Once the license is awarded, stay tuned for educational and job opportunities. We strive to hire as many people from the community as possible. We will need people for everything from cultivation all the way to the end product.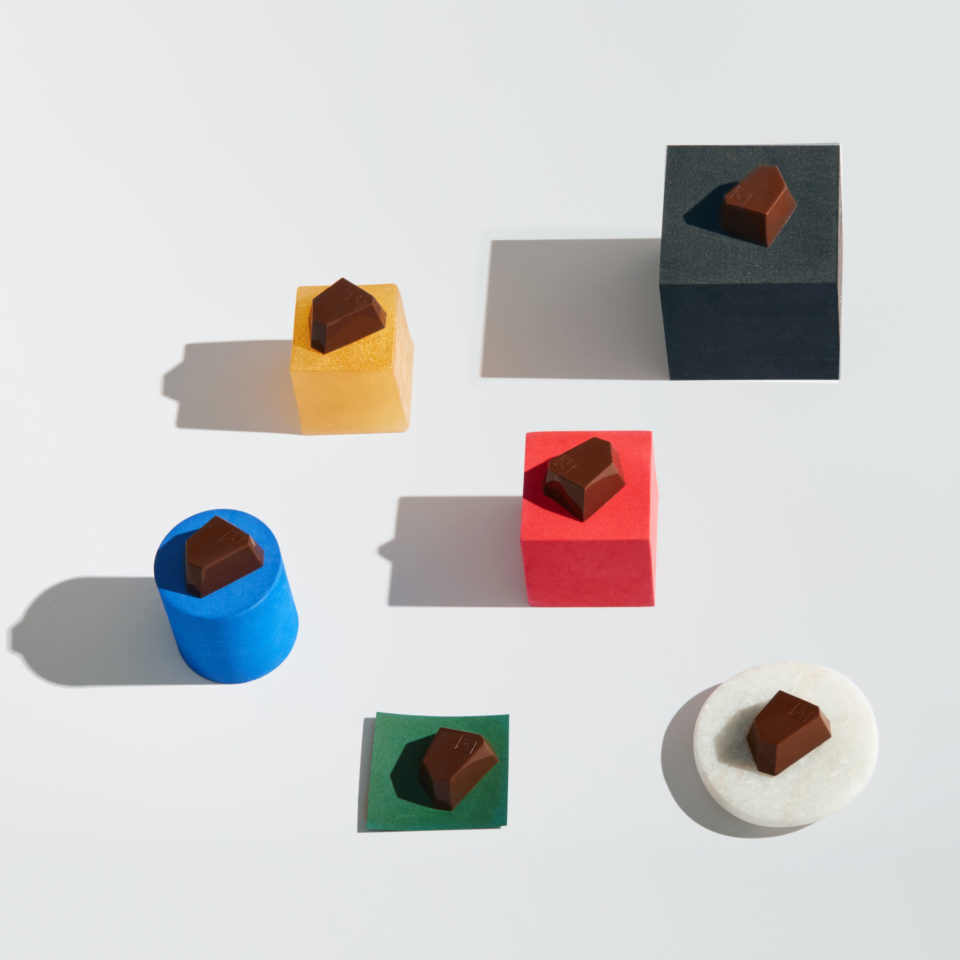 You can find more information about 1906 on their website, Facebook, and Instagram.