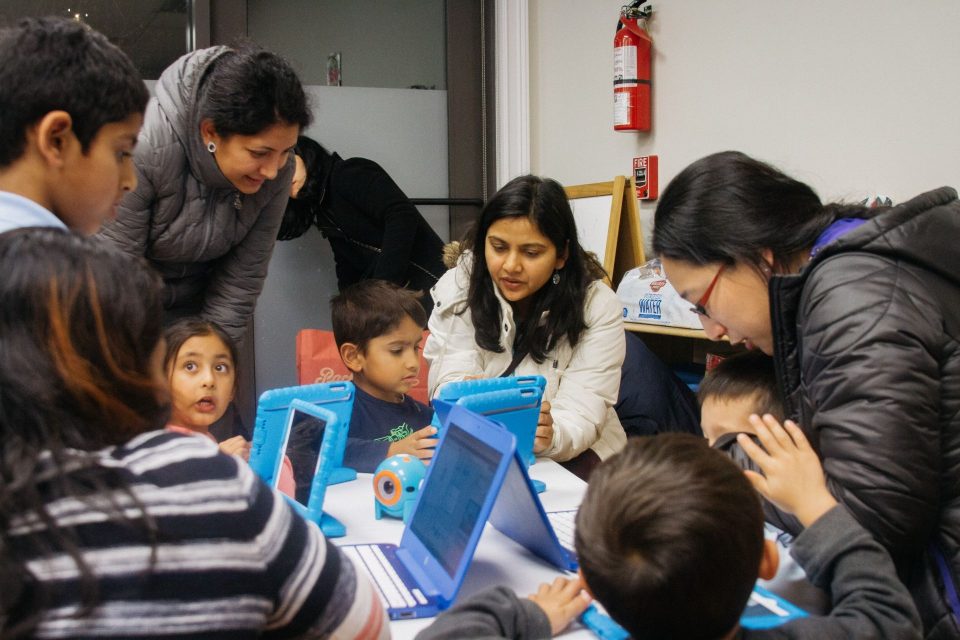 On December 6th and 7th, Hudson Montessori School hosted Hour of Code, an hour-long introduction to computer science and programming created by Computer Science Education Week and Code.org. Students and parents gathered at 6PM to take part in Hour of Code and learn the basics of coding – the parts that make up a computer, how to create a simple algorithm using real-life tools, and how to use certain software geared toward teaching students how to create their own animations and games.
Every activity at Hour of Code at Hudson Montessori was related to coding, even the introductory dance. From the beginning, students were taught about how almost everything is related to coding, and the students seemed interested from the start. They were all enthusiastic to use their minds to create and learn!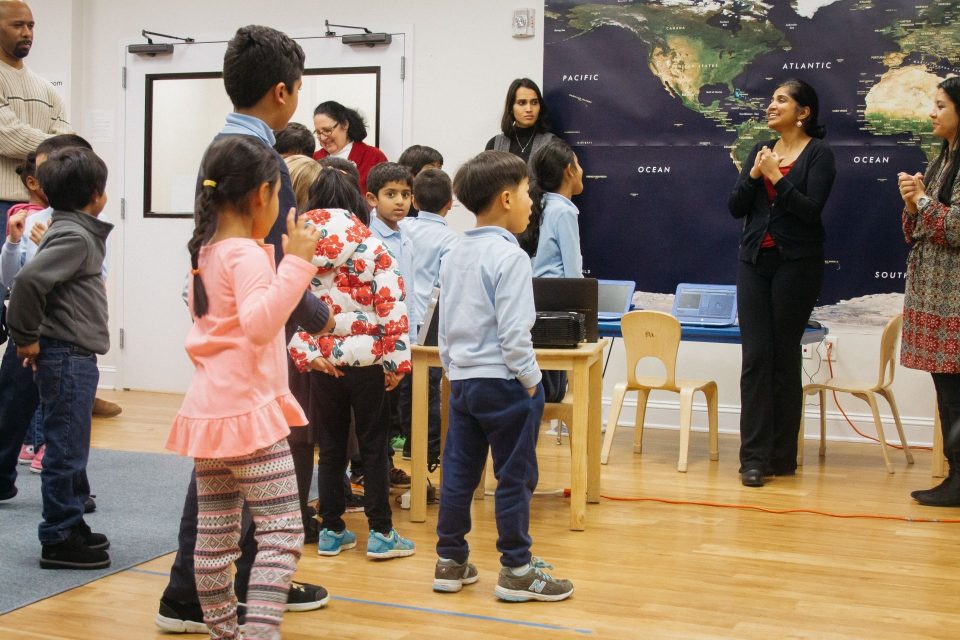 Parents along with their children participated in various unplugged activities to learn about algorithms. For example, children used simple algorithms to create their own snack and games. For a more complex algorithm, the parents and their child customized their pictures and videos using Green Screen Technology.
Students used ScratchJr and Scratch, a free online program for young children to learn how to create and program interactive games or stories. They also had the opportunity to code robots such as Ozobots and Dot and Dash in order to learn the fundamentals of coding.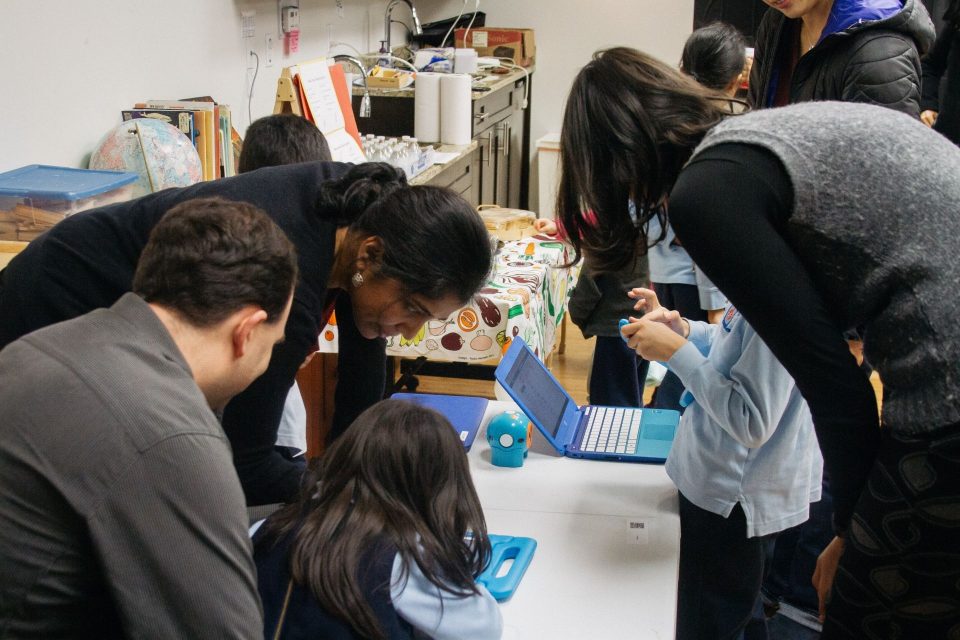 Students used Bloxels, a hands-on video game creation platform. Children then used the kit to create anything from characters to animations! Layouts are built on the Gameboard and then captured in the app. Students were loving this!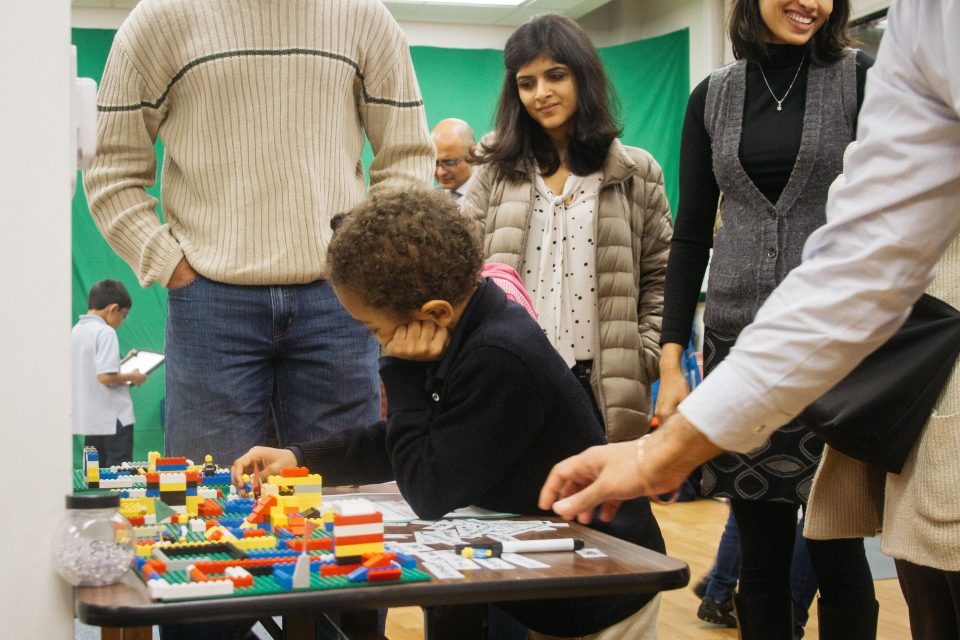 Each station provided the parents and children the chance to apply their creativity as they programmed and it was great to see the amount of participation and interest! This evening is just a glimpse of the STEAM program offered at Hudson Montessori School.
If you're interested in Hudson Montessori School, be sure to follow them on Facebook, Twitter, and Instagram to keep up with more of their educational events and activities.