A majority of parents give great thought to their child's education, especially in a pandemic. Parents want reassurances that their child is thriving in academics, health and safety, social, emotional, and spiritual growth.
Hudson Montessori School uses a holistic approach to centering the child amid those equally important elements and developing an individualized learning plan for each student. It's one thing to say it, but actually delivering on this promise can only happen when the school establishes a strong teaching team for each child.
A teaching team—usually one full-time lead teacher and one or two other dedicated assistant teachers (depending on the size of the class and age of the class)—guides each child's scholastic journey throughout the school year. After a child's parents and caregivers at home, the teaching team are next in line to know each child's strengths and challenges. It is the Montessori way to closely follow a child, and each of the teachers continuously discern exactly where each child is on the learning and development spectrum. Each of the classroom teachers knows what the child gravitates to and how a child learns best.
Does a student prefer visual versus auditory learning or will a child excel with tactile reinforcement? Each of the teachers will know how to answer that question; they know if a student grasps a concept or if they need more support.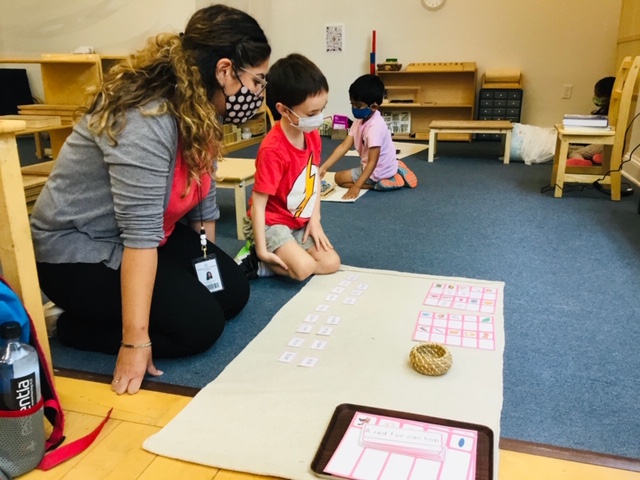 Betsy Cavagnaro was a teacher's assistant in Peaceful Green's primary classroom for three years, and this year, due to her skill and adaptable nature she happily expanded her repertoire to support the lower and upper elementary program teachers. The school's lower elementary classrooms blend first, second, and third graders, and the upper elementary blends fourth, fifth, and sixth graders. Each of those classrooms are led by two full-time teachers.
She gives a snapshot of what that experience is like. Recently, a student was feeling discouraged, having that "I'm stuck" feeling while doing subtraction. Ms. Betsy observed the child needed some guidance and encouragement. "Let's try this again." After a couple of minutes, she saw the light click on in the child's head, with the child exclaiming, "I did it. I got it. I get it." She said that hearing those words "makes my heart so happy knowing that I am making an impact in a child's life."
Ana Urena, a teaching assistant in a primary class at Hudson Montessori School, says one of the greatest benefits of having a class with assistant teachers supporting the lead is the power of that teamwork coming together for the children, "We sit down, look at each of our strengths and, in the end, the product is that much better for the students."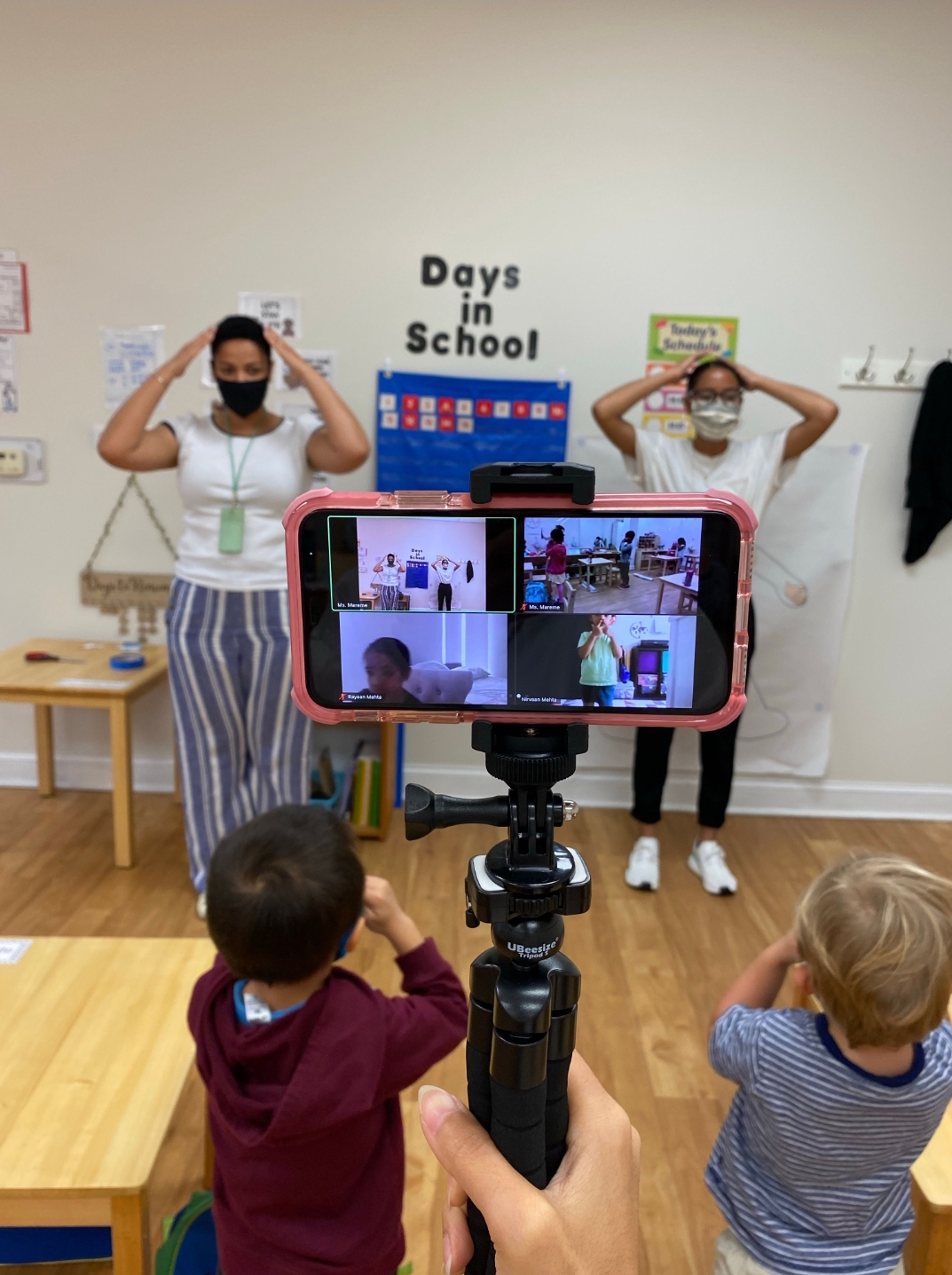 In a normal school year, one or two assistant teachers help keep the room prepared for learning, observe the children during tasks, and they are another model of grace and courtesy in the classroom. In these special times requiring extra safety precautions or remote teaching expertise—two or three are significantly better than one! The teaching team supports each other by meeting those technological or sanitization needs with greater ease.
Maricel Claricia is a teaching assistant in her third year at Hudson Montessori in a primary classroom at Hudson Montessori. She has observed firsthand the full three-year primary cycle, watching the same napping 3-year-olds develop into reading kindergarteners ready for first grade. She says her greatest highlight as a teacher is seeing how much the children have grown in those three years.
Most assistant teachers come to the school with a degree. Many assistant teachers are furthering their bachelor's education with hopes of becoming a lead teacher in the future. Ms. Maricel is currently pursuing a master's in early childhood education, Ms. Ana is working on her Montessori certification, and Ms. Betsy's next step is to get her master's in education.
"Fostering a Love of Learning" for students is the central, guiding theme of Hudson Montessori School. It is the school's mission to create lifelong learners, independent thinkers, and problem solvers. Serving children from 2 years old through 6th grade, the school's small class sizes are supervised by qualified staff experienced in the Montessori Method, who focus on the individual interests and needs of each child entrusted in their care.
For more details about Hudson Montessori School, please contact Maki Vilomar,(201) 516-0701 or via email admissions@hudsonmontessori.net.
You can find more information about Hudson Montessori School on their website as well as Facebook and Instagram.