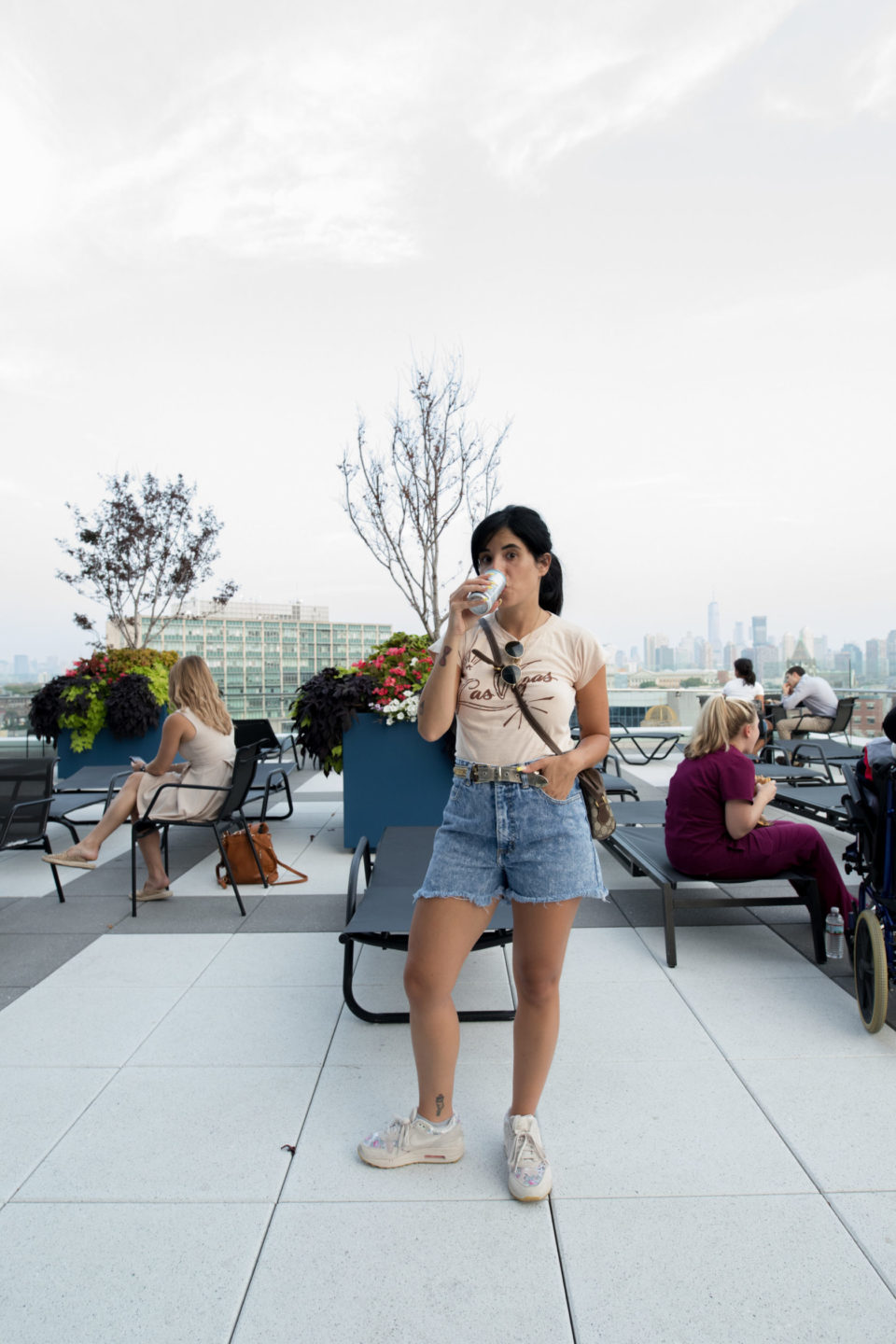 Last night, I was invited by the team at KRE Group to a resident BBQ at the Journal Squared building. When I heard Hamilton Pork would be catering the event and that it would be on their amenities floor overlooking the most amazing views, I couldn't say no!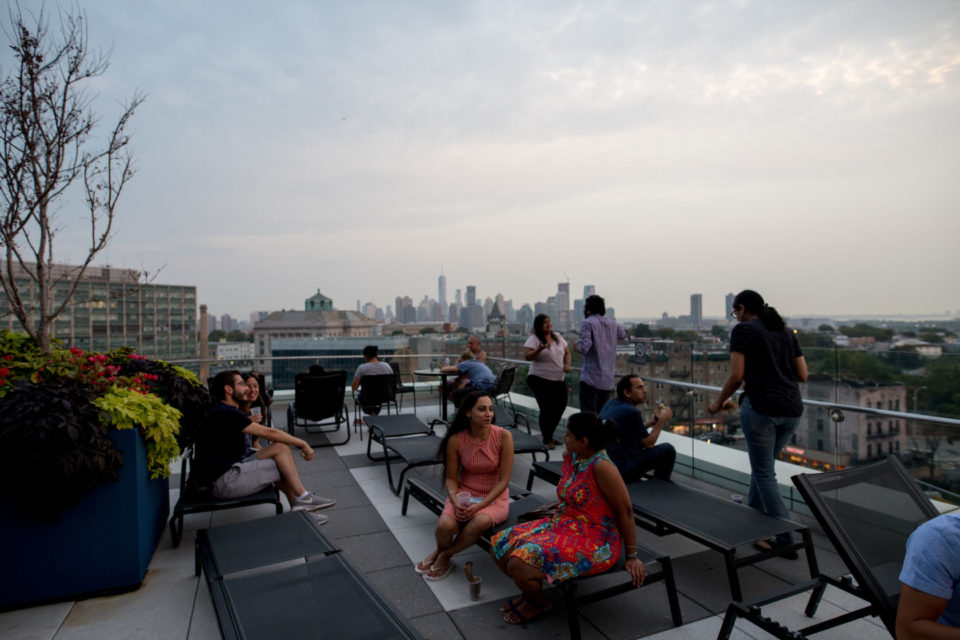 When I got out of the elevators on the 8th floor, the first thing I did was walk outside on the balcony to enjoy the breathtaking views. There, I saw residents eating, drinking and mingling with each other while enjoying the beautiful surroundings.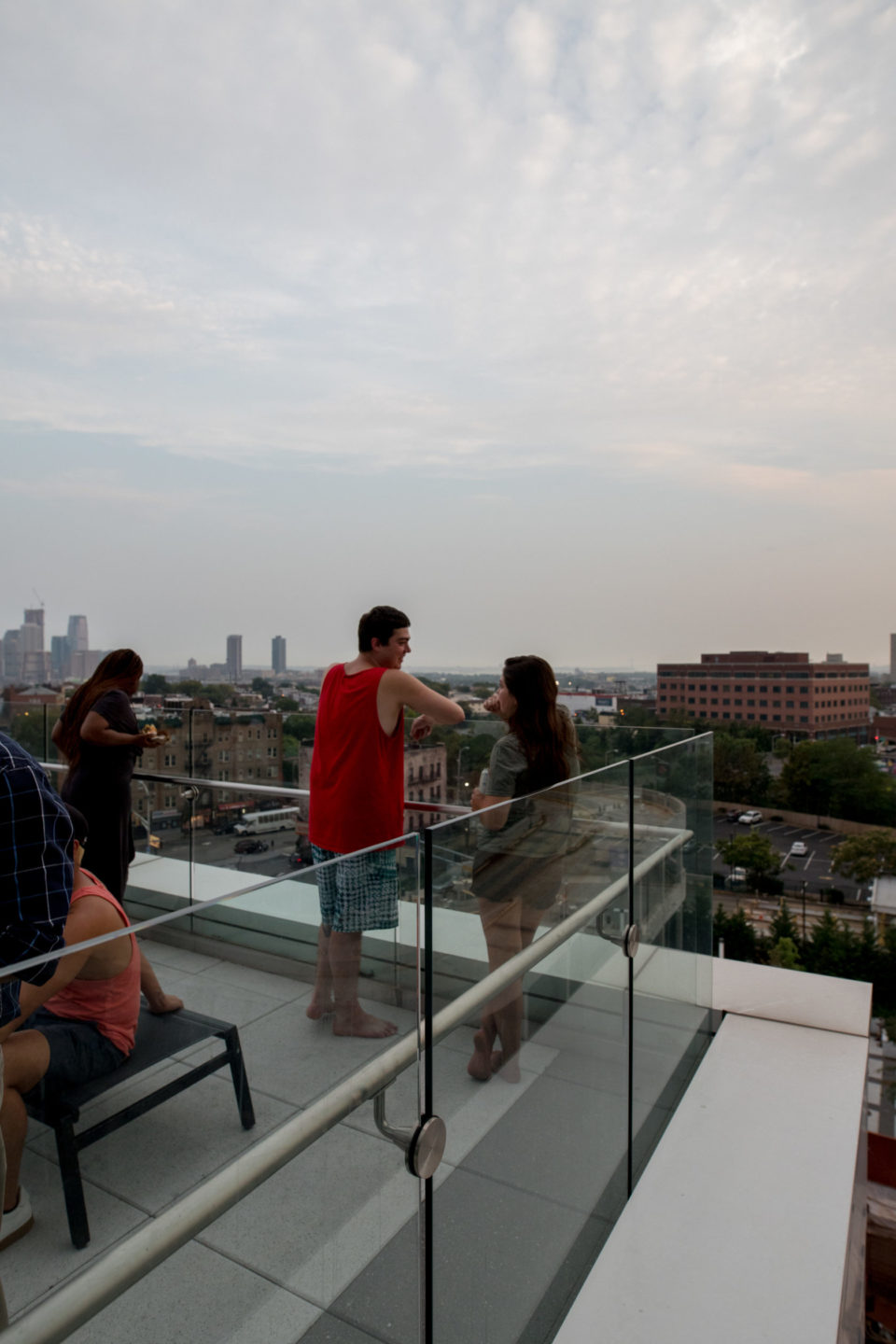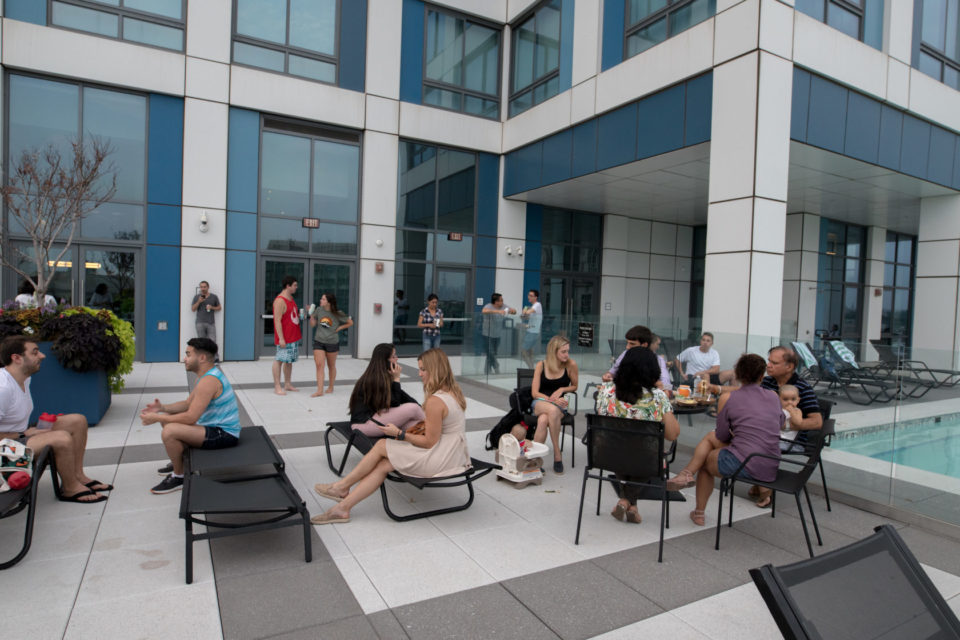 Jersey Wine and Spirits was there serving wine and beer to the residents! Uh, can I live here?! After scoping out the scene, it was time to eat.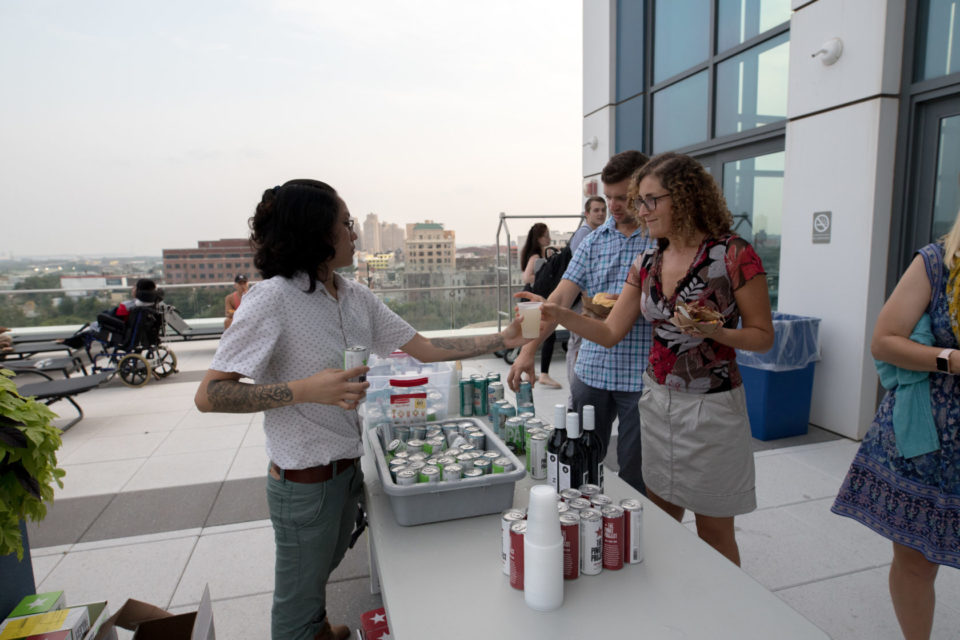 John Gondevas, one of the owners of Hamilton Pork and Hamilton Inn, was there to make sure everyone was happy and taken care of. He even offered to make me a plate! Now that's what I call good customer service!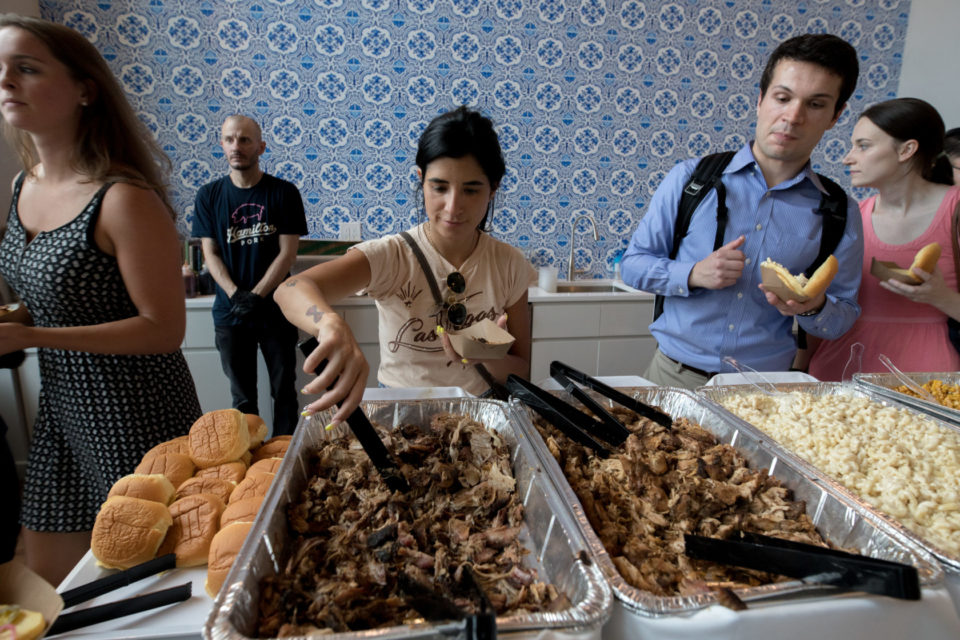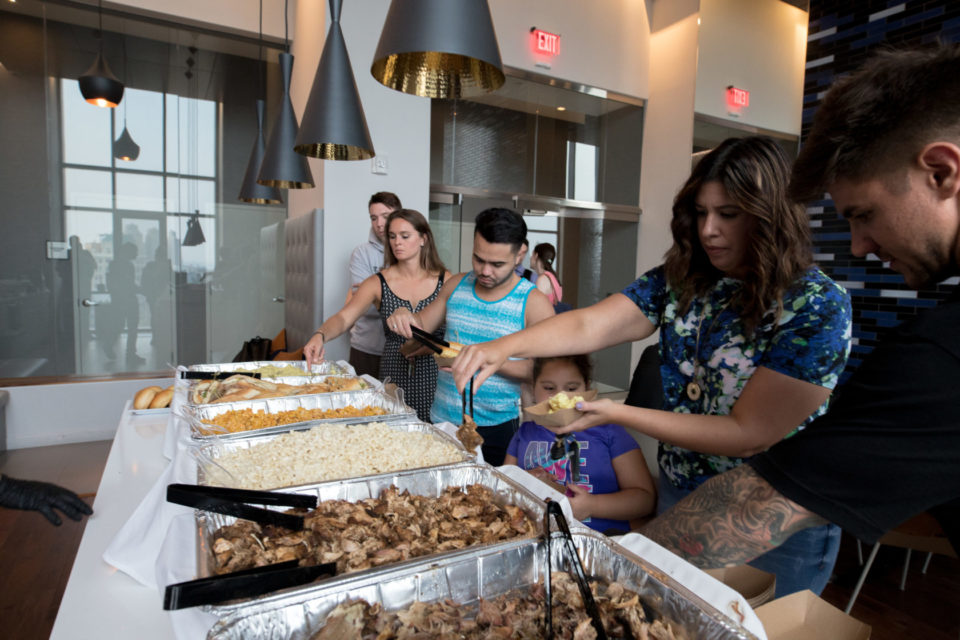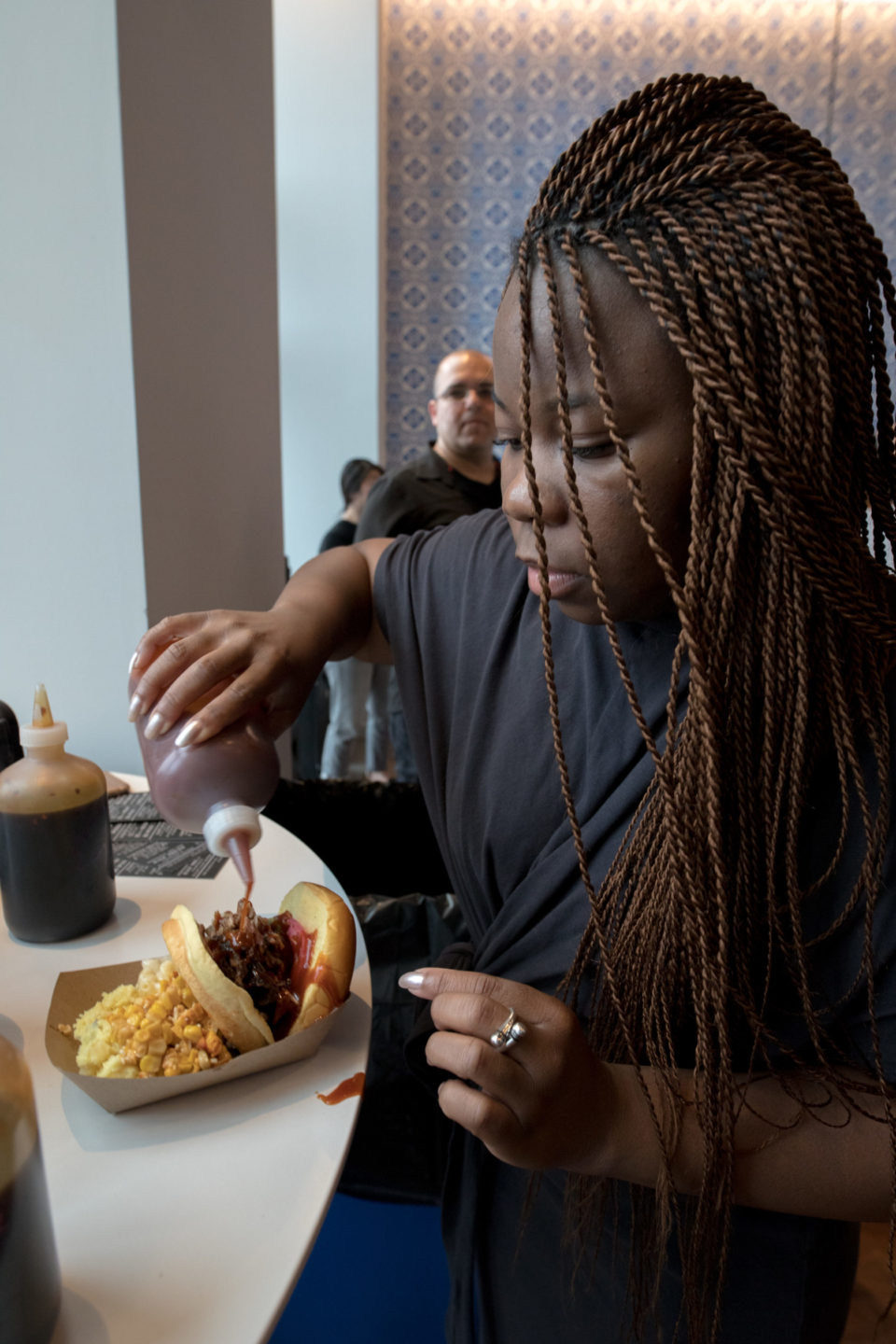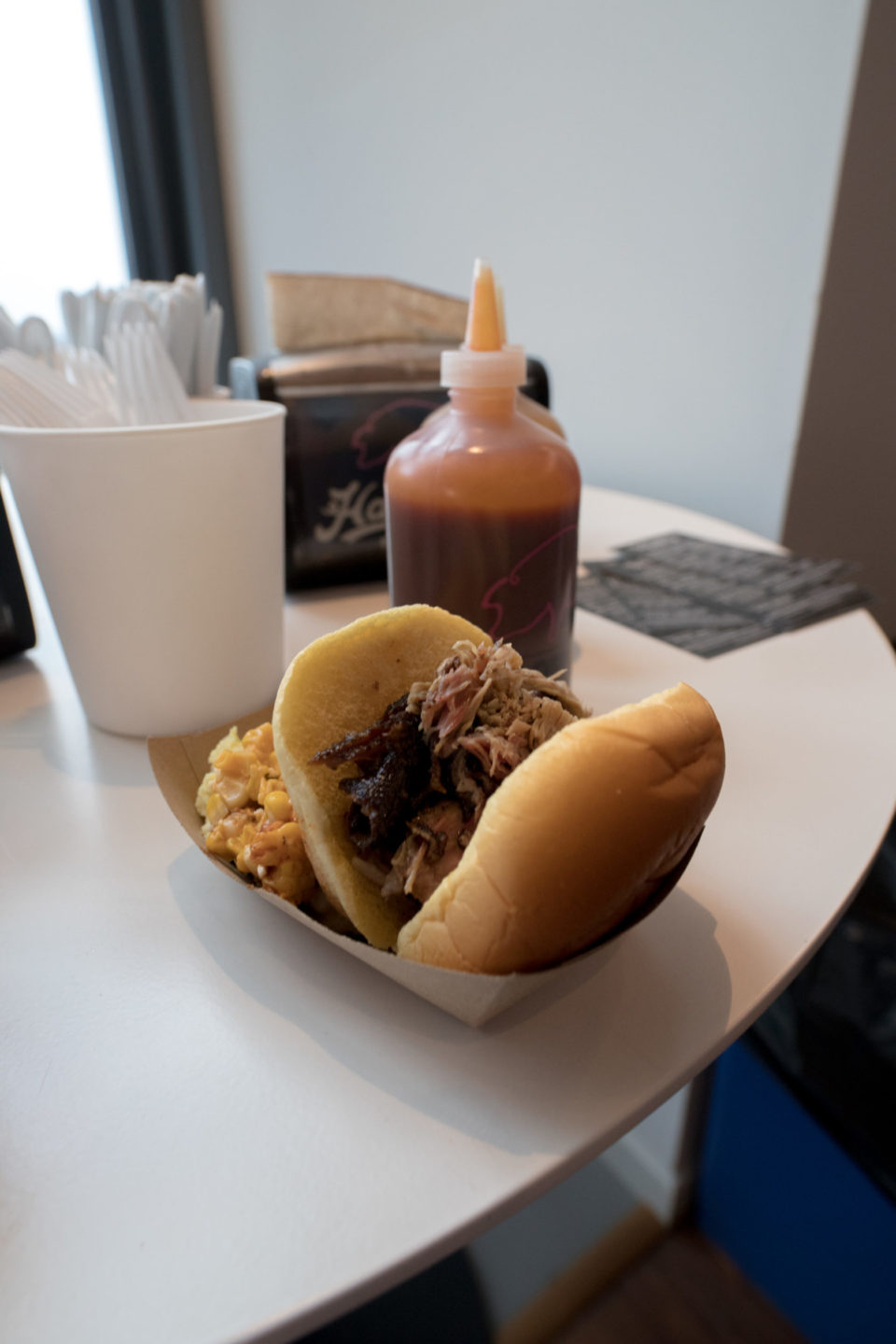 The residents were all ecstatic about the food. I fixed myself a plate and went back outside to mingle with my new friends.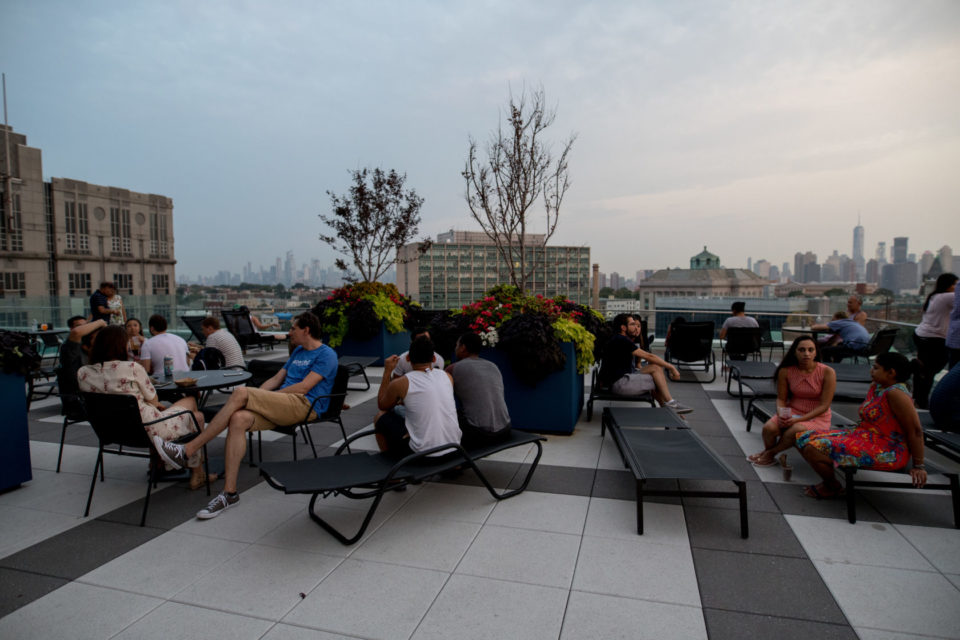 The Journal Squared residents are extremely diverse! Some were from Jersey City already and wanted to live in a luxury building in their home town, while others came from all over the country. There were families with young children, business professionals, creatives, couples and singles alike!
Leasing agent Srushti came by to say hello and invited me to check out their Sky Lounge on the top floor of the building located on the 54th floor. I've been to the lounge years ago when I came to visit the building a few years ago but the last time I was there, the weather wasn't great so I couldn't really appreciate the views.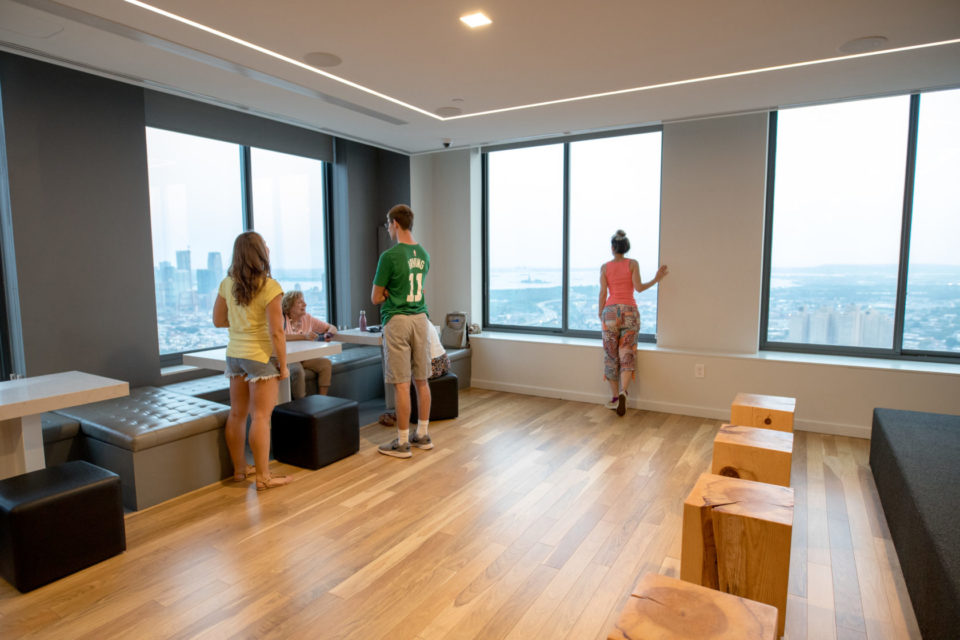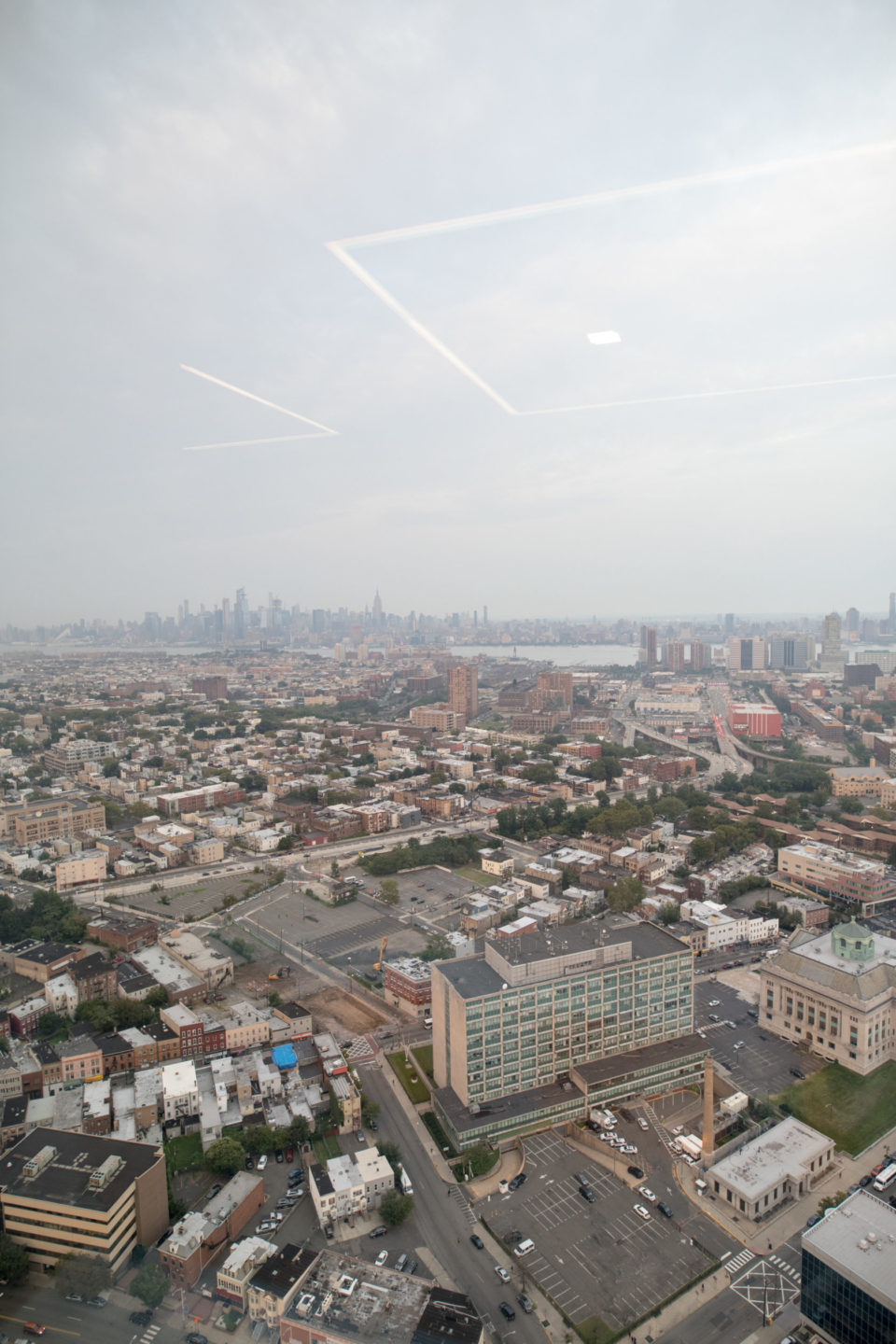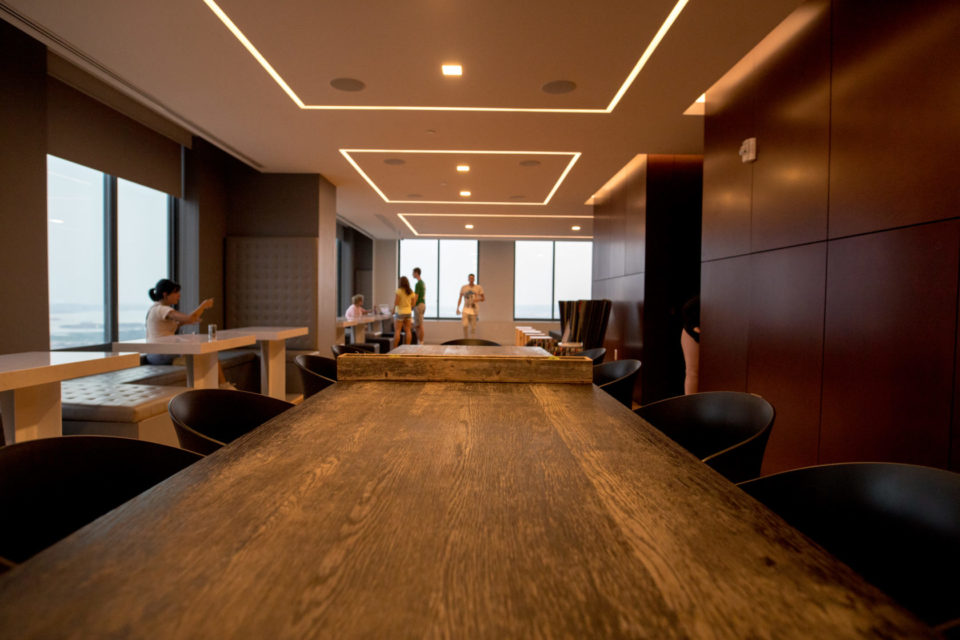 Last night was just breathtaking, and the residents at Journal Squared are extremely lucky to have this spot to chill out on whenever they please. I literally fantasized about coming here early in the morning with a cup of coffee to watch the sunrise!
I ended up staying at the BBQ much later than I anticipated! It was just so fun. What an awesome community. Srushti mentioned that they do different events EVERY WEEK to bring neighbors together, which is so awesome. I hope they invite me to the next one!!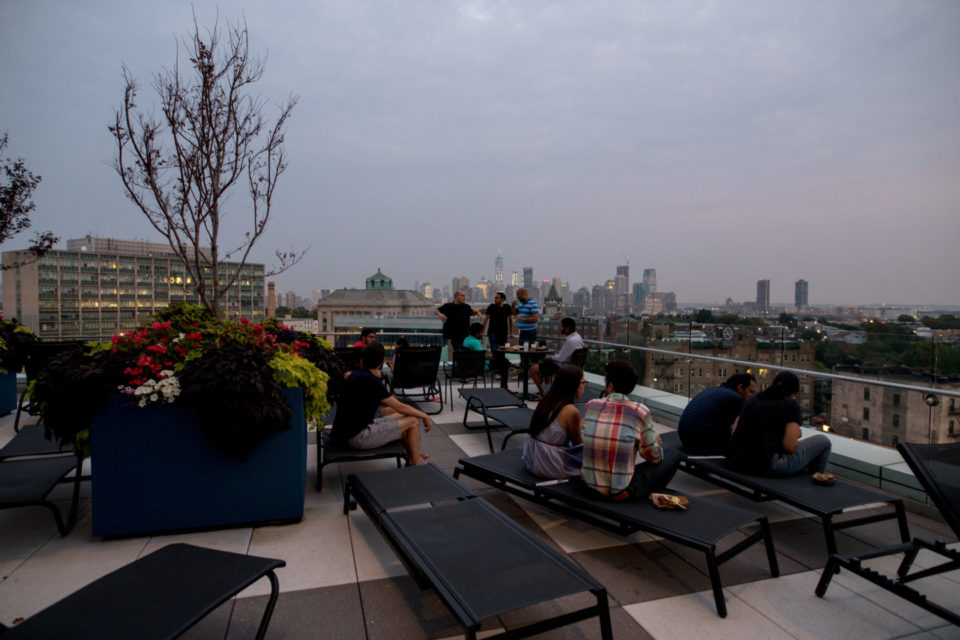 You can check out Journal Squared on their website, Facebook, Twitter, and Instagram. You can learn more about KRE Group on their website.