Disclaimer from Lynn: I understand that not everyone knows what's going on in local politics, but to those who do… Before anyone gets crazy over this post, this is not an official endorsement for Mo Kinberg, a vibrant member of the Jersey City Heights community who is running for city council for Ward D. Our new contributor and heights rep Nicole wanted to sit with her to hear her story for her first post and we loved the idea. 
We interviewed Ward D Councilman Yun a while back who will most likely be running again for the seat. So go read that, as well. Do your research about all the candidates, inform yourselves on their platforms, and go vote in November! It's so important! 
We are thinking of eventually interviewing all the candidates to learn more about them as members of our community. Is this something you want to see on ChicpeaJC? Comment below! 
Since this interview was conducted, it was announced that Mayor Steven Fulop has added Mo Kinberg to his ticket for this November's election.  You can read more about it here.
Now meet Mo with a profile written by Nicole Geraghty-Clunn.
---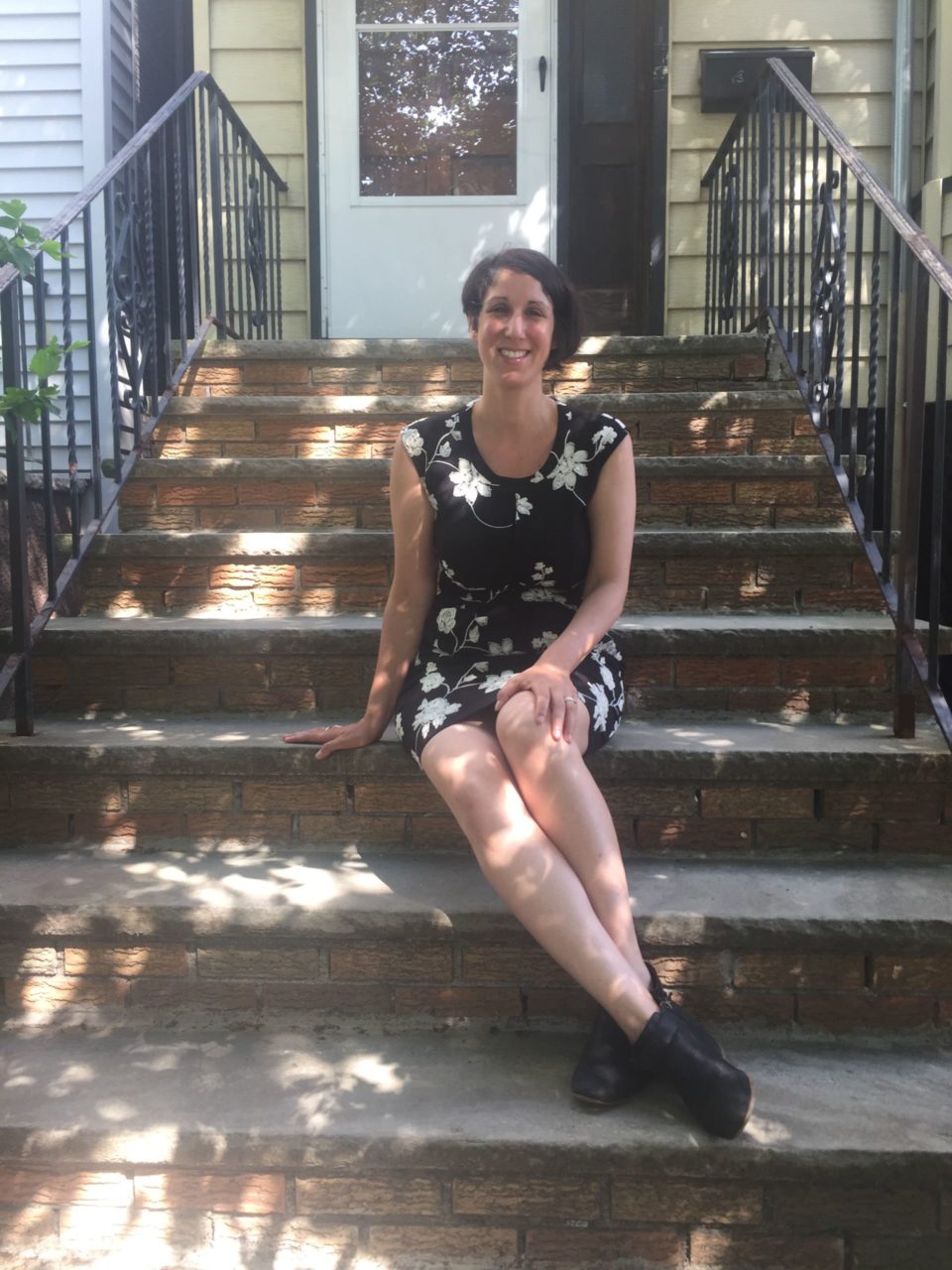 I had seen Moriah "Mo" Kinberg around the Jersey City Heights pretty much since I moved here in 2010. We would pass each other at the dog park by Paterson Plank Road. I always saw her working the farmers' market at Riverview Park. Then a few weeks ago, I noticed a campaign sign with her picture on it.
It read: "Kinberg for Council/Momentum for the Heights."
Hmm. That makes sense, I thought, vaguely aware that I hadn't ever spoken to her. I decided to reach out to her for my first post as Ward D Contributor for ChicpeaJC. First thing I learned? My hunch was right!
"People who meet me and know me, they think that makes so much sense," Kinberg told me on a recent visit to her Webster Avenue home.
A resident of the Heights since 2010, Kinberg said while she feels the neighborhood is moving in the right direction, we still need an advocate.
"For the past four years, we weren't really being served by our current councilman. We have really strong community groups, but we're lacking a partner at City Hall, a partner with the community," she said.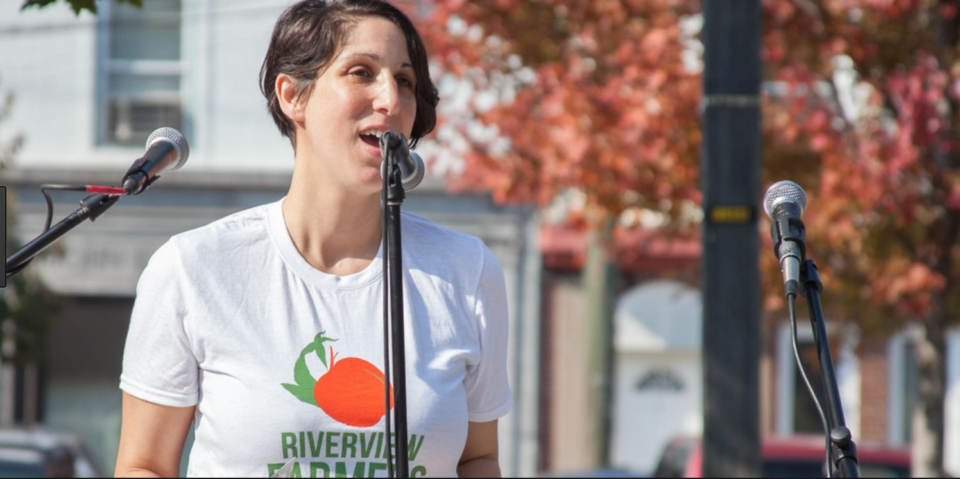 In talking with Kinberg — a self-described "chronic volunteer" — it's clear there's not one community issue she isn't passionate about. In fact, there isn't one issue that she hasn't done something about.
She started United for Clean Streets an organization that is committed to addressing the littering problem in the Heights (if you live here, you know).
"We created an 11-point plan for the trash issues," she says, nonchalantly.
Mo helped start United for clean streets and the parking committee (again, if you live here, you know).
This she does while continuing to work full time as a community organizer for New Jersey Future, where she's now focused on water infrastructure.  She's also a new mom.  Baby Myra is 10 months old.
"When I see my child I think this why I'm doing this — it's not just about her, it's about everyone, but it energizes me," she says.
One of her better known accomplishments is cofounding the aforementioned Farms in the Heights, the nonprofit that organizes the wildly popular farmers' market that takes place at Riverview Park every Sunday from May to November.
Kinberg, along with other Ward D residents, started the market in 2011 — a mere year after she moved to the Heights. At the time, Kinberg had been working on a policy campaign to improve access to healthy food, something that she wanted for her community.
For the past three years, certain vendors have accepted EBT and WIC. Farms in the Heights also partners with a food pantry, providing leftover food and creating nearly 5,000 meals to date.
In addition to bringing fresh produce to the Heights, the market serves as an incubator for small businesses.
"A lot of businesses — ModCup, Moo Truck, Yoga in the Heights — were able to build their base there, and it continues to be that," Kinberg said.
Of all the issues she's campaigning on, Kinberg said that affordability is her biggest concern—one that she says she shares with her prospective constituents.
"I was at the [Riverview] Jazz Festival talking to a lot of people. They see things changing, but they also want things to stay the same. How do we keep it affordable — housing and rents for retail? How do we make it sustainable for everyone?"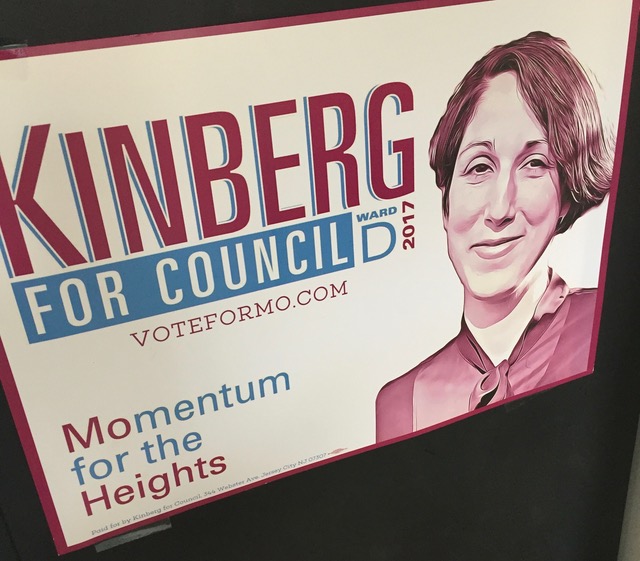 Kinberg noted that while the city does have resources available to make living here more affordable for families, like the Abbott program, it could create additional programs.
"We need more afterschool programs and tying them back to our great community organizations," she said.
Kinberg said she would also want to have policies in place to make retail rentals more affordable.
"I want to support small businesses — both ones that have been here long term and ones that want to start up.  We have a lot of freelancers [in the neighborhood] that want to open up shop. They need the community," she said.
With the election a few months away, Kinberg said she's feeling a lot of positive energy.
"I'm really hopeful, I'm really excited. Imagine a Jersey City where we had an amazing public transportation system!" Kinberg said, noting another community issue she's passionate about.
She plans to spend her summer campaigning and spreading her energy throughout her community.
"The city is the best place to be engaged right now," she said. "Action creates change in our neighborhood."
Learn more about Kinberg and her campaign at voteformo.com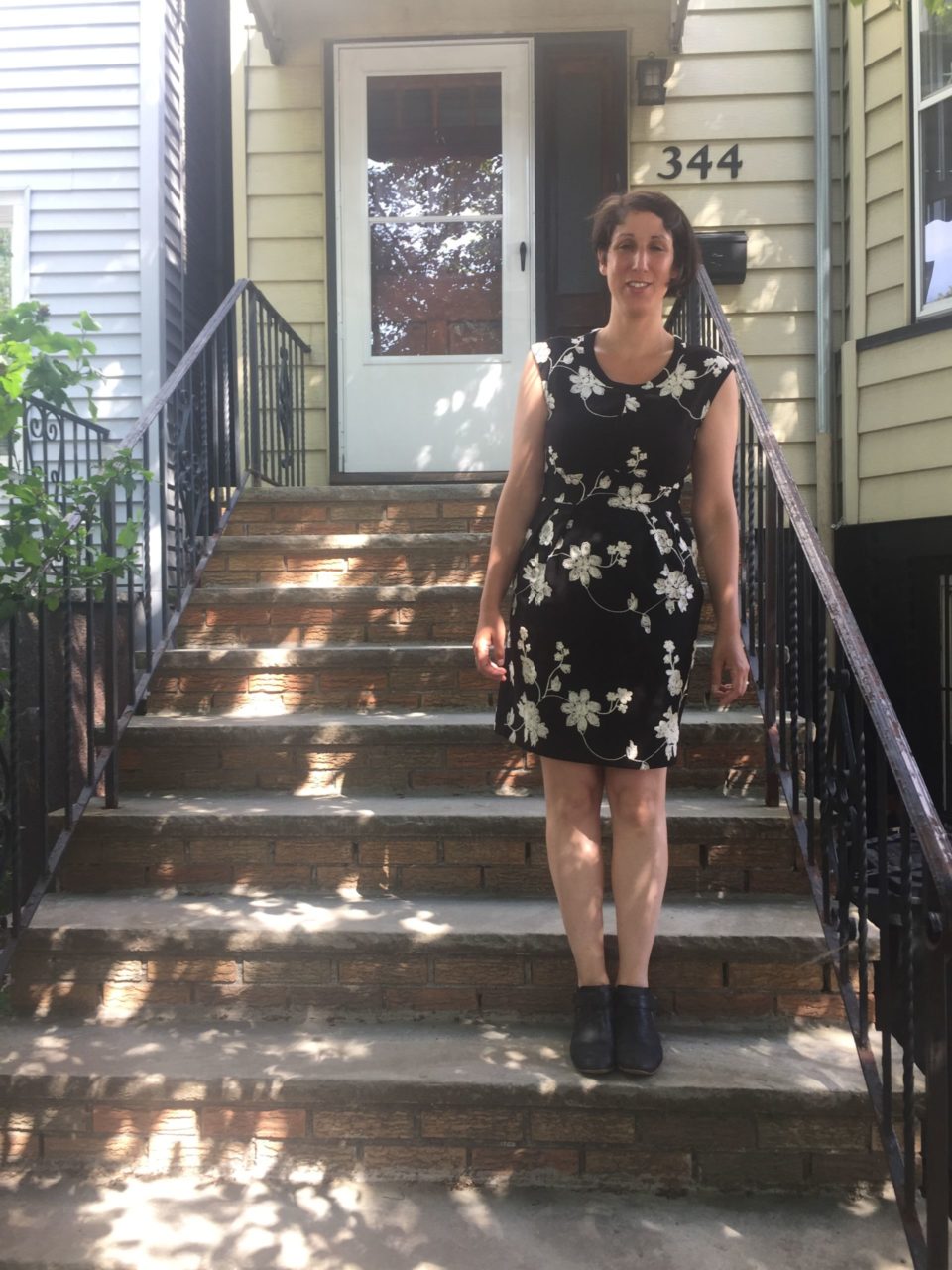 ---
Nicole is a writer and freelance creative director in pharmaceutical advertising. A resident of the Heights since 2010, she lives in an old house with her husband and two children.