Continuing on our journey of Jersey City neighborhoods, let's visit The Heights!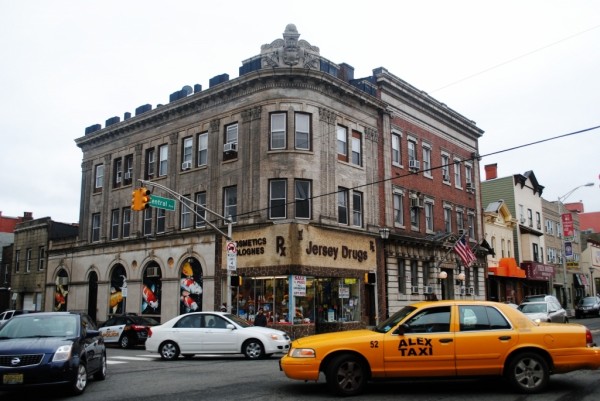 I sat down with Roger Heitmann, Treasurer for the Riverview Neighborhood Association who was born in the Heights and has lived here for most of his life. His family lineage in the Heights goes back to 1891 and he's a bit of a history buff with a penchant for old houses.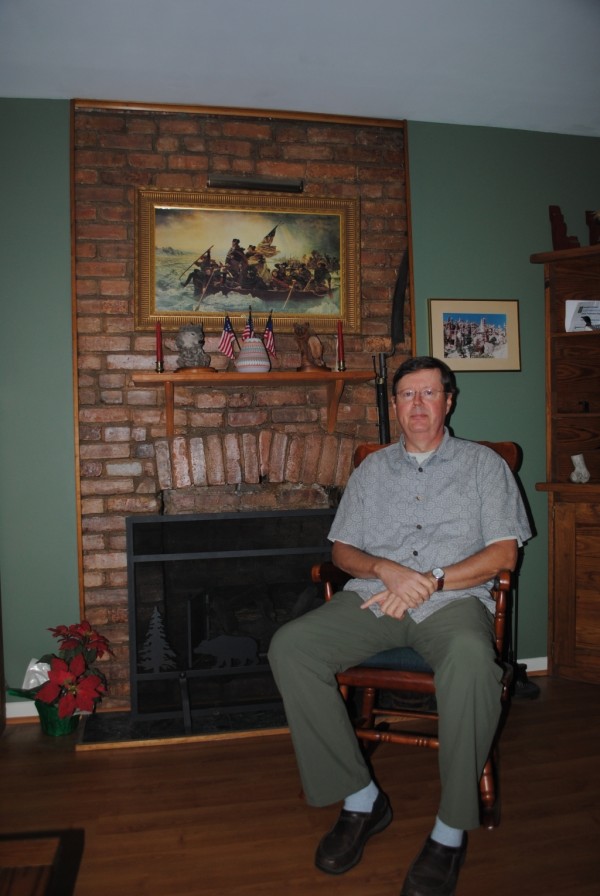 Where is The Heights?
Sitting atop the Palisades and looking down on Hoboken, the boundaries are Paterson Plank Road to the north; the City of Hoboken to the east and Highway 139 to the south. The west boundary depends on who you ask; some consider it to be Routes 1 & 9 and some say it stretches over as far as the Hackensack River.
Historical Highlights:
Settled by the Dutch in the 1600s, The Heights didn't actually belong to Jersey City until 1869. It was an independent municipality called Hudson City, settled with the help of Dutch West India Company agent Cornelius Van Vorst; the patriarch of a family who really left their mark all over Jersey City.
"In those days the Dutch were very farm-oriented people. They thought they'd grow crops over here, but they found that once they started digging, a foot or two down was solid rock. It wasn't very conducive to their original plans so they ended up planting a lot of apple and peach orchards," said Roger. "The Heights was a very bucolic area at that time."
Some of the first homes in the area can be dated back to the 1700s and in 1760, what is now referred to as the Ogden Conrad house; named after two of its former residents; New Jersey Governor of 1812 Aaron Ogden and Theodore Conrad, a neighborhood activist and architectural preservationist in the 1960s and 1970s, was erected.
In 1852, the Heights was incorporated as a town and then into a city in 1855.
By the 1850s, the Heights' main thoroughfares were filled with businesses and the neighborhood became home to a large German immigrant population. "The primary language in the Heights was German, they even taught it in the public schools," explained Roger.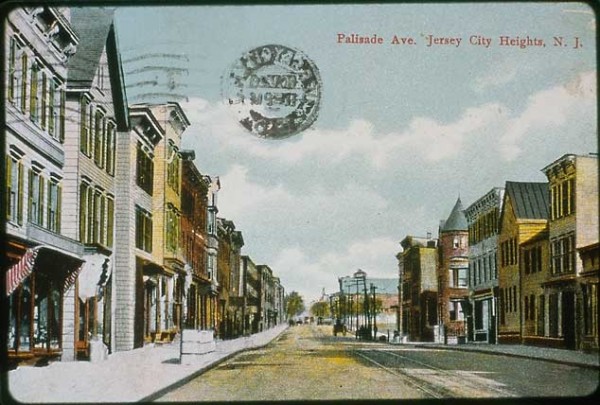 In 1874 Pohlmann's Hall, a three-story German social and athletic club at 154 Ogden Avenue opened to neighborhood residents. It was restored in the 1980s when it was turned into condos.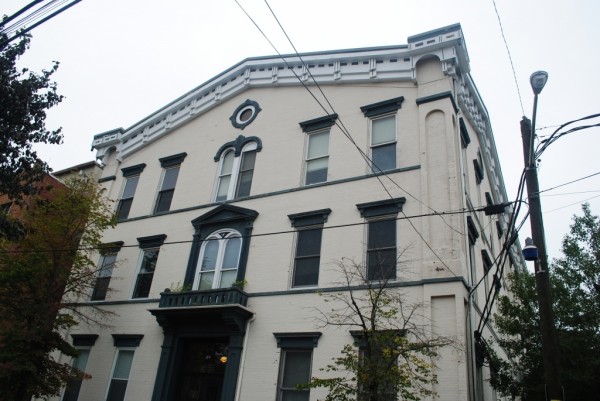 In addition to the "100 steps," pedestrians could shortcut from the Heights to Hoboken, a steam-operated elevator used to carry passengers, horse carriages, and wagons also opened in 1874 next to the trolley stop on Ogden Avenue. It was later upgraded to electricity in 1892.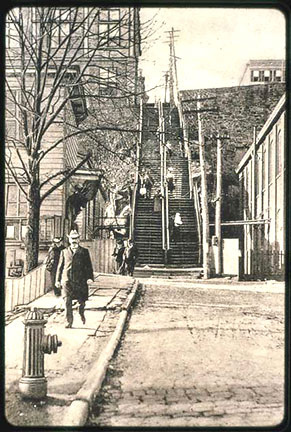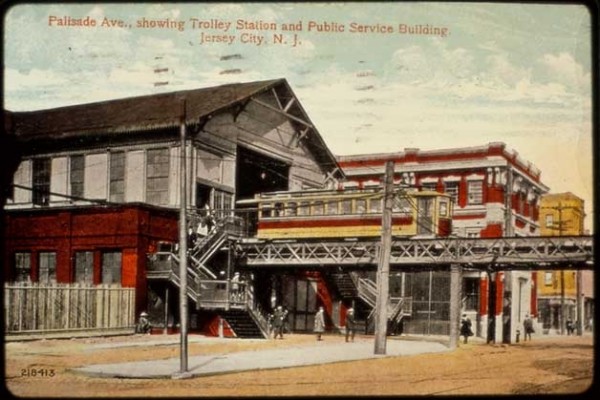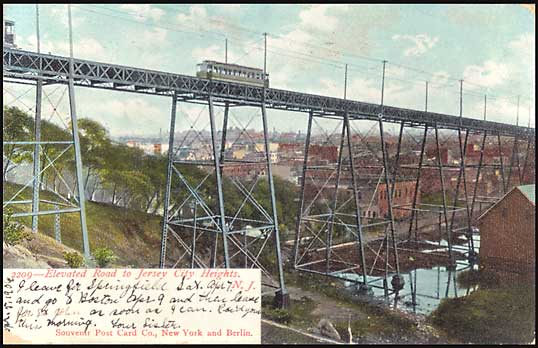 Pathé, which in 1910 was the largest film and production company for silent movies in the world, set up their factory in the Heights and in 1914 produced The Perils of Pauline, a 20 episode series that was partially filmed in the neighborhood.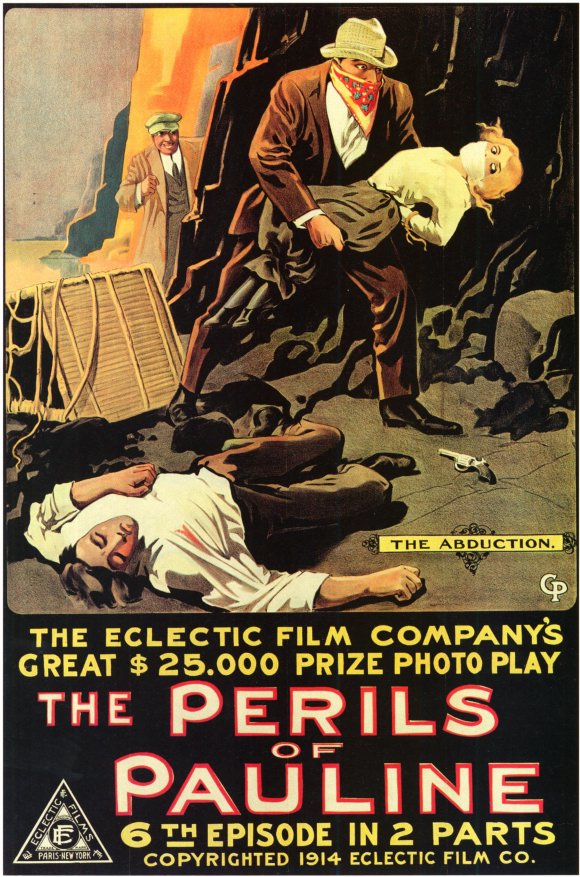 It is said that the term "cliffhanger" came from this series, due to a number of episodes that featured Pauline (the cliché damsel in distress) hanging from the Palisades cliffs, facing her seemingly imminent death.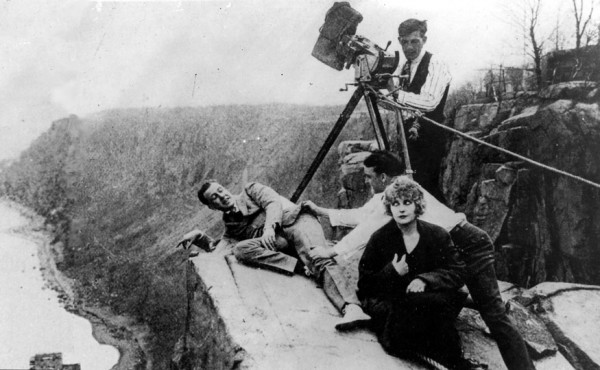 Among the many businesses in town, in 1911, Fleckenstein and Sons, whose factory was located on the corner of Hancock Avenue and Griffith Street, was the largest producer of bologna in the country.
Between 1914 -1941, the Krause Diamond Shop stood at 250 Ogden Avenue and was run by Fritz Krause and his wife, a former ballet dancer who smuggled a million dollars' worth of industrial diamonds in her hat on her journey over from Germany during World War I.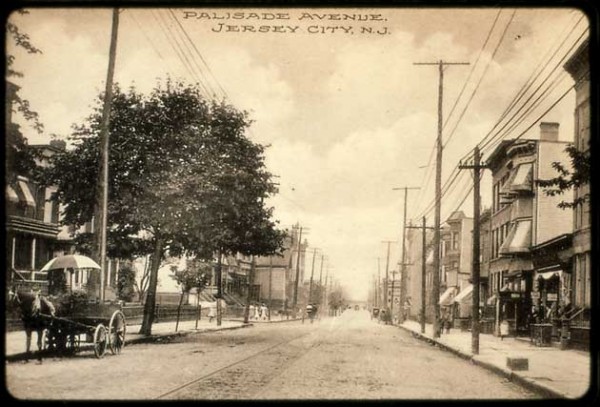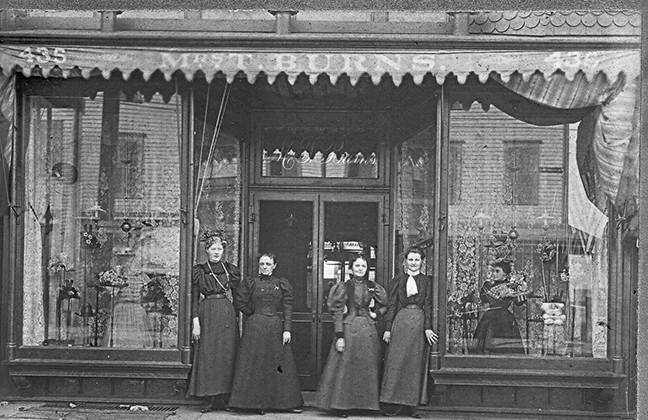 Landmarks:
Van Vorst House
531 Palisade Avenue
The Van Vorst family had several homes around Jersey City but what stands on Palisade Avenue today was built in 1740 and is the oldest house in Jersey City. It is currently privately owned.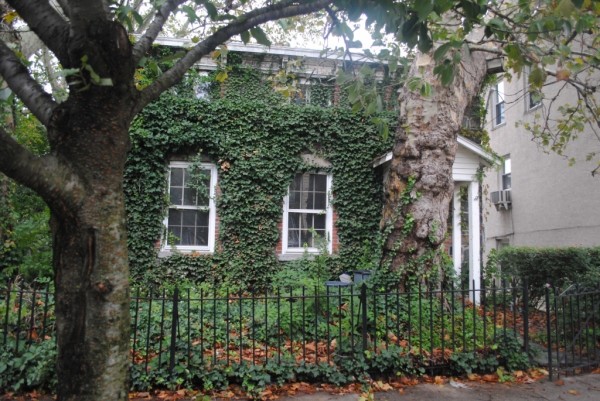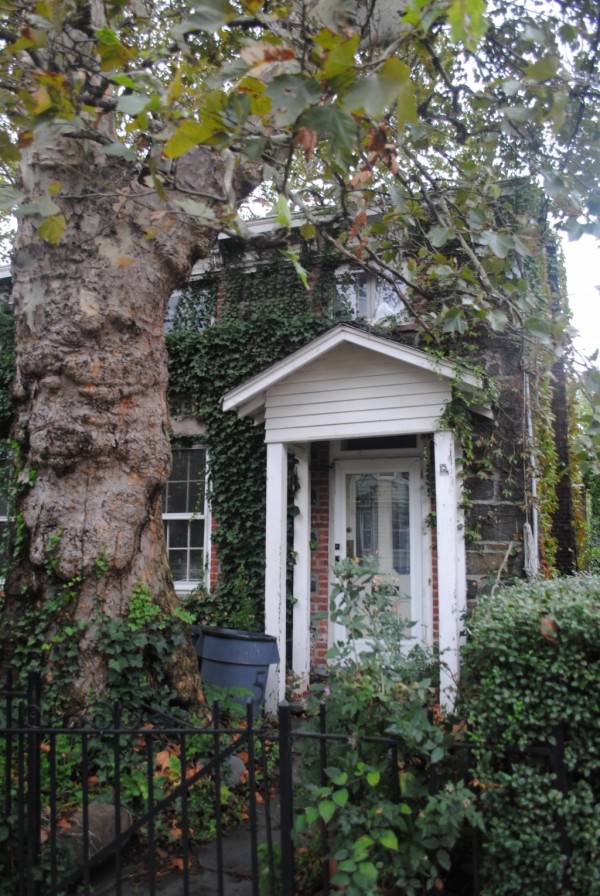 Revolutionary War officers are said to have stayed at this house, chosen because the Heights' high ground was especially useful for keeping an eye on what was going on in Manhattan. "The Heights served as a perfect viewpoint for Washington and his men to keep an eye on British troops," said Roger.
Reservoir # 3
Corner of Summit and Reservoir Avenues
Built between 1871 and 1874 as part of the city's waterworks system, this reservoir provided the city's drinking water until the 1980s when it was abandoned for a larger basin. Since then, the reservoir has become home to a mini ecosystem of plants and wildlife and is now as an active community fishing and kayaking locale.
Leonard J. Gordan Park (aka "Mosquito Park")
Corner of Manhattan Avenue
Established in 1907 and named after Dr. Leonard J. Gordon; a New York native, Union soldier in the Civil War, chemist, and medical practitioner, Gordon was most known around the community for championing the founding of the Free Public Library of Jersey City (that's his bust just inside the library doors).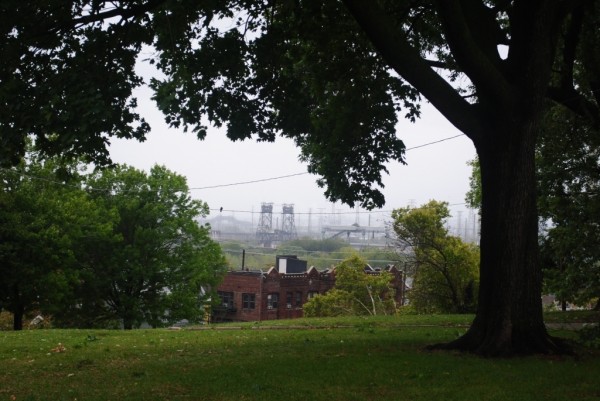 The park's most infamous residents, Buffalo and Bears were created by Utah-born sculptor Solon Borglum whose work focused on frontier life, cowboys and Native Americans. He is also responsible for the Soldiers and Sailors Victory Monument in front of City Hall and the sculpting gene ran in his family; his brother and nephew were the primary creators and carvers of Mount Rushmore.
Riverview-Fisk Park
1 Bowers Street
Donated by the Ogden family to Jersey City in 1899 for $1, this park is a panoramic of New York City and the Hudson River. This is Roger's favorite spot in the Heights, he says, "You have such a great view from that park. In 1976, when I first moved back to the Heights, you could actually see the big ships coming up the Hudson. To me, Riverview is one of the premiere parks in the city."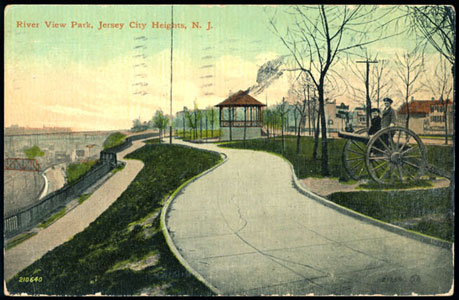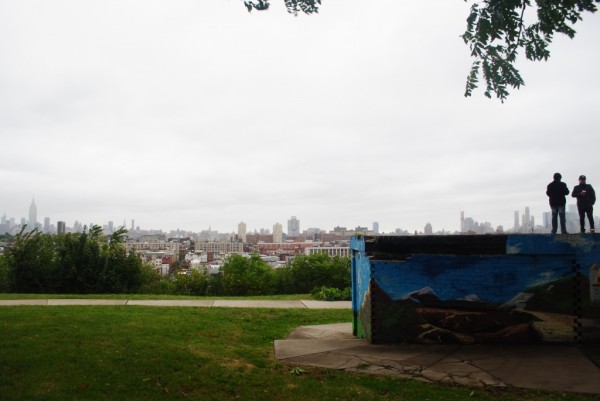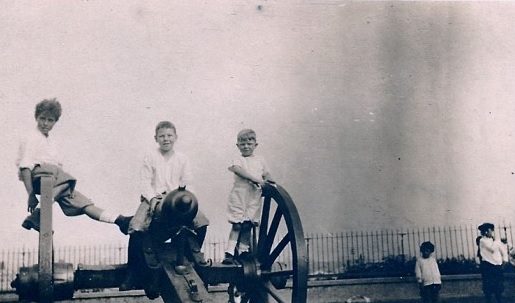 Don't mistake that Victorian-looking bust in the park for Shakespeare; it's actually of Henry Hudson, who sailed down the river that now carries his namesake back in 1609.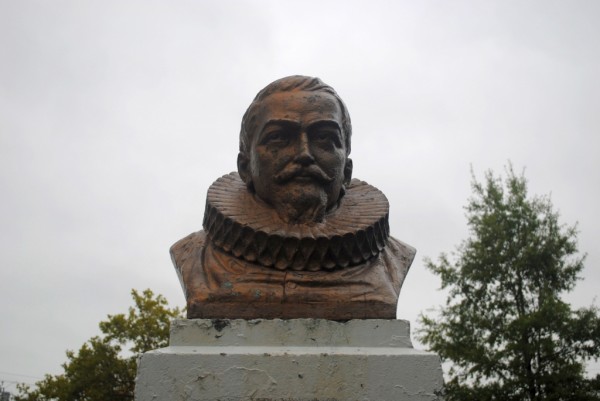 Architectural details:
Because the Heights wasn't originally arranged on a grid of tightly quartered row houses like downtown Jersey City, the age of homes next door to one another vary significantly because they were built on large plots of land and later filled in as the population increased. But a stroll down Summit Avenue and Sherman Place reveals some of the most beautifully restored Victorian and Edwardian mansions in the city.
"For me, the key to identifying when a building was constructed are the windows," said Roger. "If they're original, you can identify a colonial house by its typical six-pane small window and a lot of times the original glass is not clear, it's foggy. A Victorian period house can be distinguished by its brackets, ornamentation, unique shape, stained glass or lead framing."
The Building Act of 1894 ruled that windows no longer had to lay flush with the exterior so the Edwardian Era took advantage of this design feature and utilized double bay or bowed windows often.
For more information about the Riverview Neighborhood Association visit http://riverviewneighborhood.org. They're hard at work building community awareness, encouraging artistic endeavors around the neighborhood and stewarding Riverview Park.
Check out this amazing gallery of photos from The Heights!