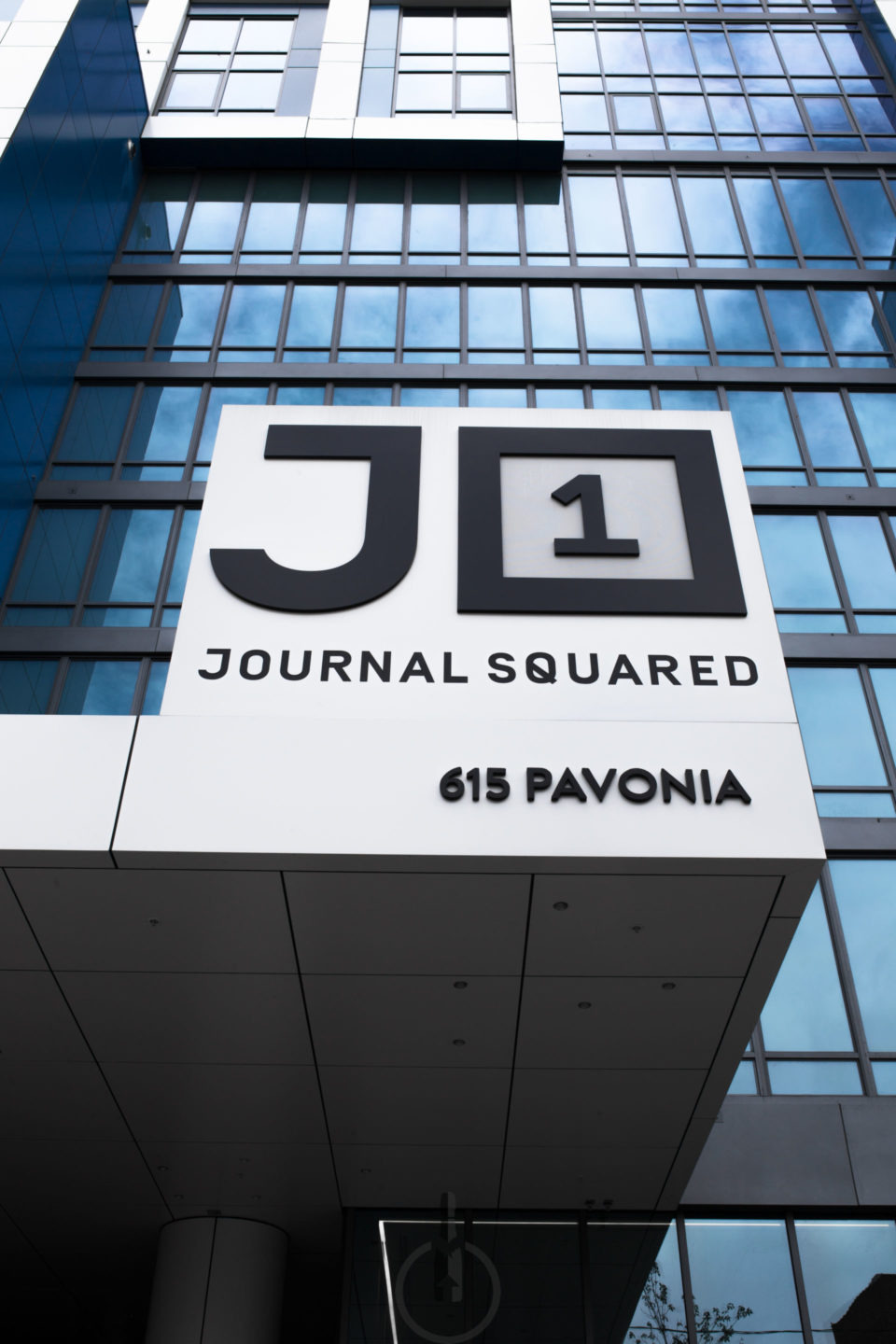 A year ago, I was invited to the "Topping Off" of Journal Squared, a 53-story building and the first of its kind in Journal Square. At 563 feet, you can take in the Statue of Liberty, Downtown Jersey City, the Pulaski Skyway, One World Trade Center, and the rest of Manhattan. I remember being incredibly excited about this new building and seeing it come to fruition. When the Journal Squared team reached out and invited me back to tour the building in its completion, I didn't know what to expect.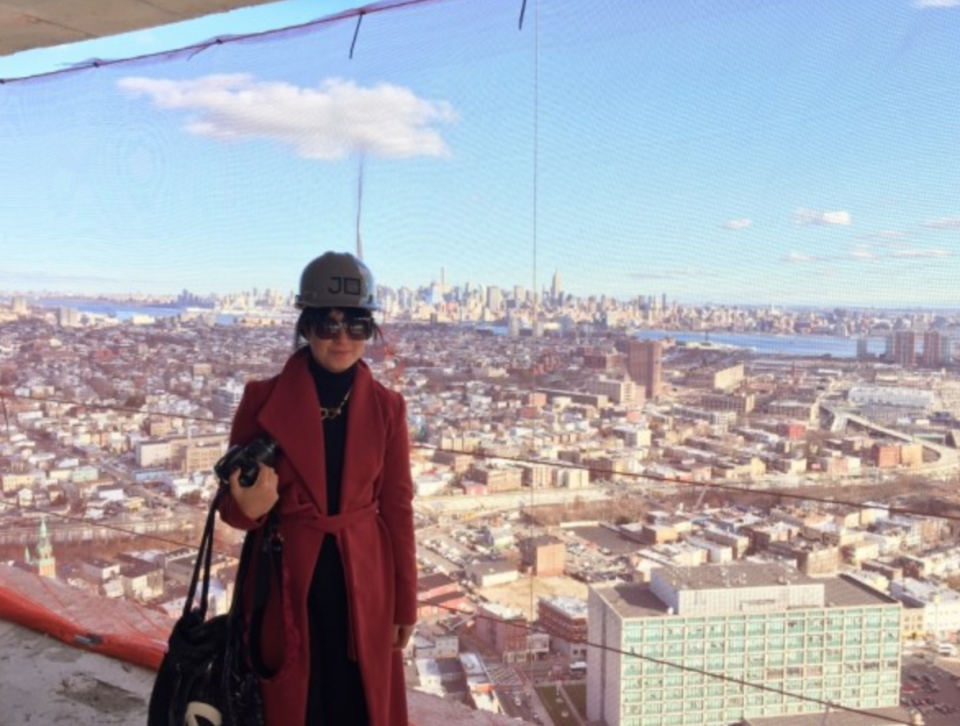 You can see the Journal Squared building from all parts of Jersey City. It's pretty hard to miss, but I haven't been next to it since the topping off. We arrived on site and our first reaction when standing right outside the front door was, "Wow."
The Journal Squared team gave us a tour of a few apartments, which had the best views and were definitely #apartmentgoals worthy, but what really impressed me was their extensive amenities: outdoor pool, 24-hour gym with classes, the most insane screening room, and a Penthouse gathering room with the best views of Jersey City. If I lived here, I would never leave the building.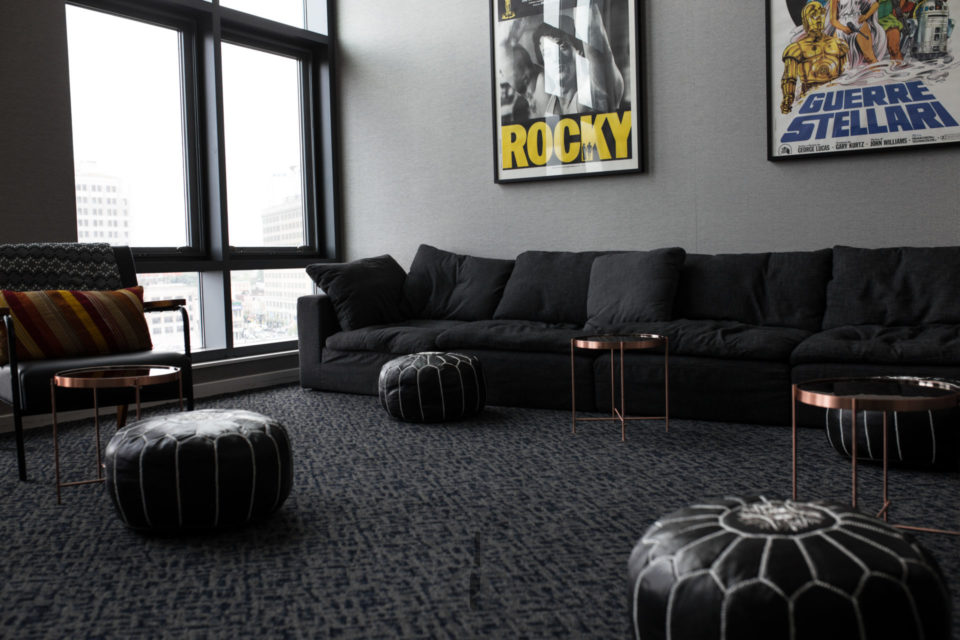 I sat down with the team to get the background story on Journal Squared and their plans for the neighborhood. What I loved about the Journal Squared building is how they are really invested in engaging with the Journal Square community and surrounding neighborhoods. Just this past weekend, they launched a monthly pop-up in collaboration with Marketplace JC to bring people together for a fun day of shopping local! They have many plans in store for the community.
---
What are your names?
Jason Segal and Brandon Ochs.
What do you guys do?
Jason: I am the Director of Residential Leasing for the KRE Group.
Brandon: I am the leasing manager for the leasing office with a company called The Marketing Directors.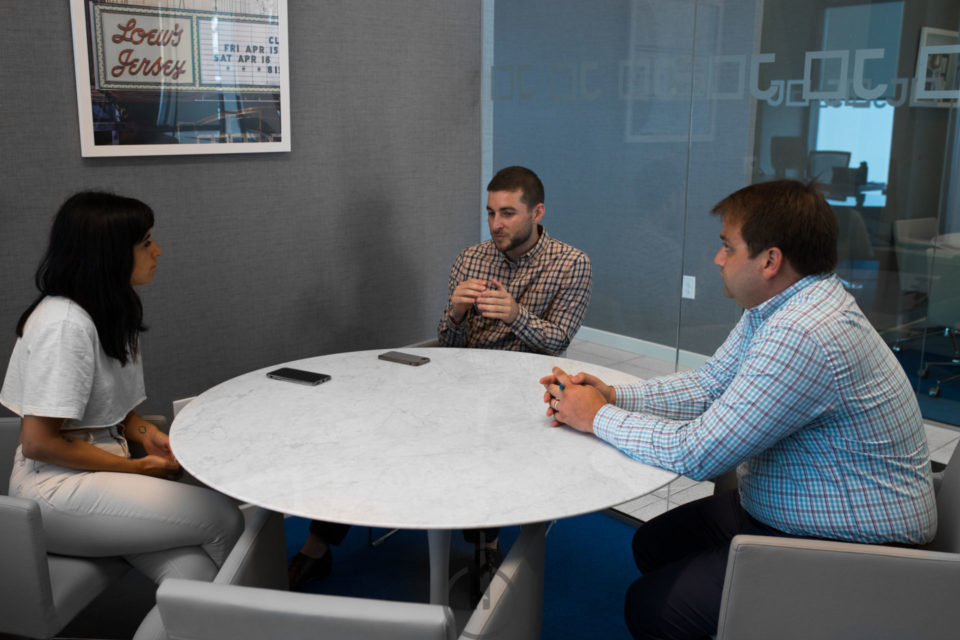 Great! So tell us about Journal Squared.
Jason: Journal Squared is a rental apartment building. It opened on March 3rd of 2017, so we're four months into it. The building has 538 apartments and has about 12,500 square feet of common area. It is located in the Journal Square neighborhood of Jersey City, directly adjacent to the PATH train, and it has been a great success so far. We are over 50% leased since our opening, and we're hoping to continue to grow our community.
I could speak for the KRE Group and how we own and operate properties. Our primary focus in everything we do is to build community. It started with some of our Downtown portfolio. We own Grove Pointe, 225 Grand, and 18 Park that we've done very active programming in the properties to bring people out of their apartments and interacting with each other, and that's exactly what we're going for here in Journal Square, as well. It's not just an apartment building, but it's a space where people can build a community.
Awesome! I was actually here when there was the topping off last year. It was super quick that you guys finished the building!
Jason: The building broke ground in July of 2014, and it was about a 30-month construction cycle, which is a great pace for a project of this size.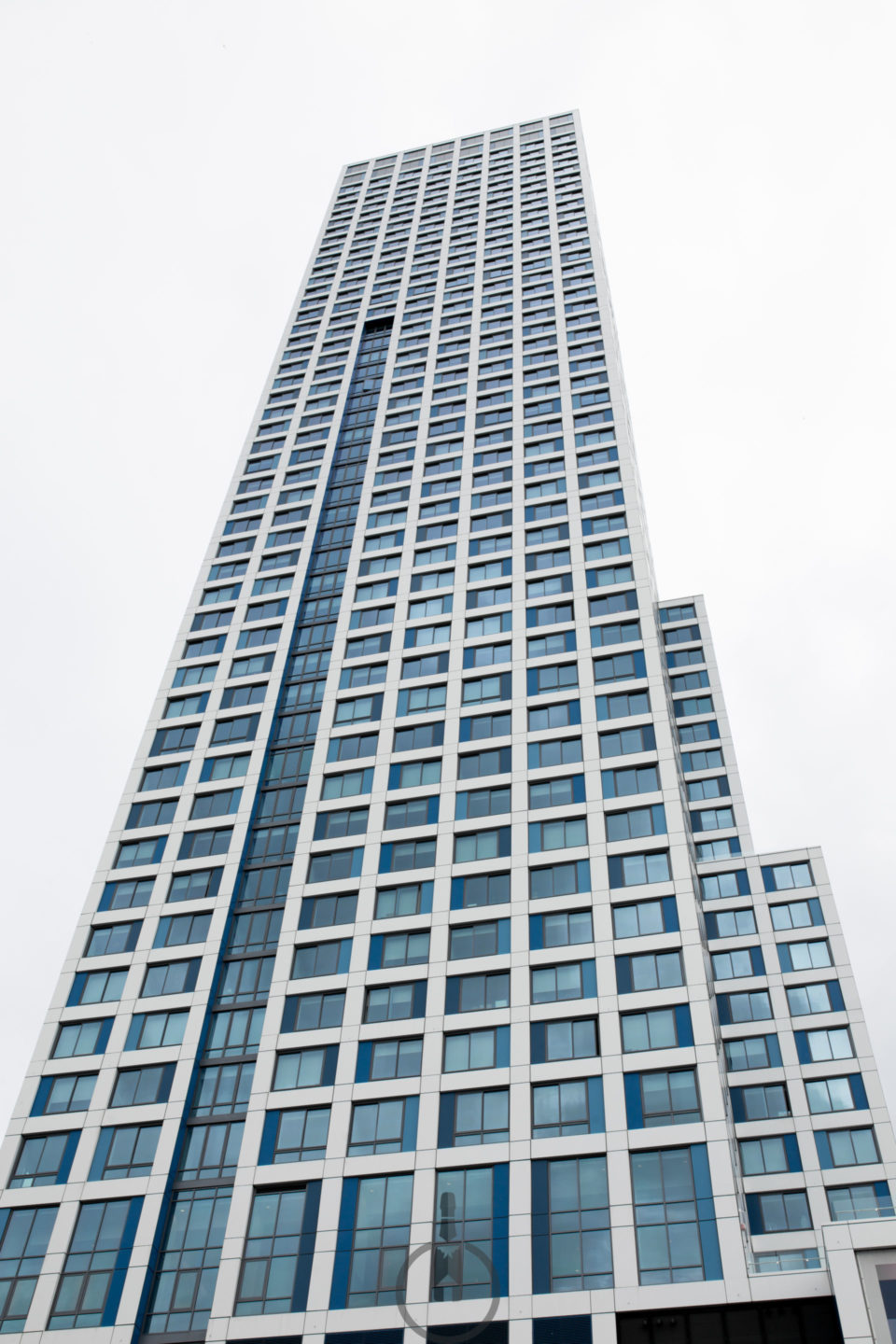 So you are basically the first really large high rise in Journal Square. Can you speak more about that?
Jason: Sure. This project has been a long time in the making. We took our first acquisition for this property in 2008 when we bought 136 Magnolia, which was the former home of Verizon. The idea really began with another project of ours in the Grove Street neighborhood. In 2007, we opened Grove Pointe directly adjacent to the Grove Street PATH station. Part of that project involved building a public plaza and working with the city to start programming. The Farmers Market that's there today and the Groove on Grove that's there today, a lot of that was efforts we helped seed with the city. The project was a great success and we said, "Let's follow the same effort one stop farther."
Journal Squared is the Historic Downtown of Jersey City. As we got started in acquiring the property and talking with local community groups, we saw the great pride that people have for this neighborhood. People spoke about Journal Square with a great nostalgia, that it was the place they'd go to hang out and their favorite part of Jersey City. We got very excited about this strong community that exists here already, and the thing that we enjoyed the most when we first opened is that a large portion of the business we took was from people who live in this neighborhood. It's great to see that people who lived here were excited about the building opening and wanted to stay in their own neighborhood, and perhaps just upgrade housing or get closer to the PATH train. A large portion of our early business, I'd say, was over 50% of people who actually lived in the Journal Square neighborhood.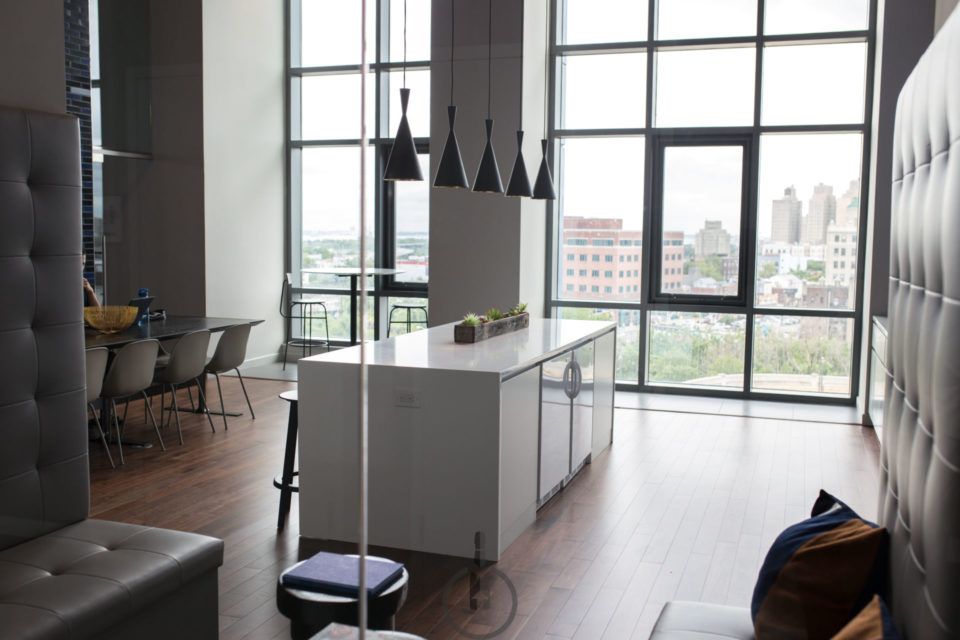 That's great! 
Brandon: It's like the people in the neighborhood were waiting for this building to arrive. They were waiting for a full luxury, residential building to come to the neighborhood and they responded very quickly to it.
Do you feel like the community has accepted this building in a positive way?
Jason: I think so! We've seen it from the rental pace and we hope to further push it. Our goal here is to invest in the Journal Square neighborhood for the long term. We've worked closely with the New Journal Square Neighborhood Association. They're doing fantastic work to grow the Journal Square community, and they've said that they have a great reception from their members of our building. One of the big things that we're going to start later this summer is programming in the new Magnolia Landing plaza. It's a plaza that was the former Kiss and Ride of the Journal Square PATH Station. We're going to start to have flea markets, farmers markets, and events out in that space, which we think are things people in this neighborhood can also get further excited about.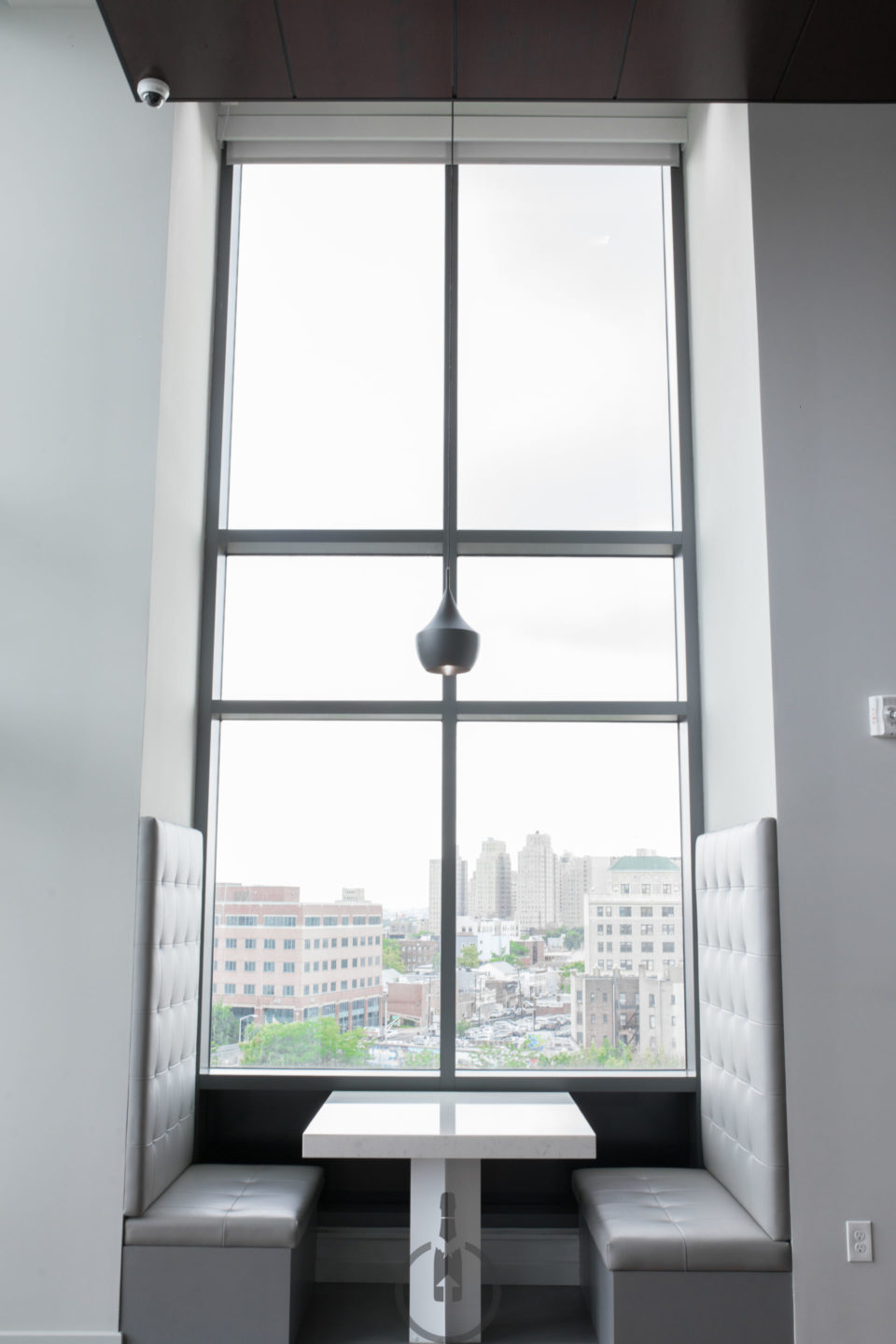 That's awesome. Do you feel that there's been any negative comments or anything like that from members of the community of having a high rise in a place like Journal Square? We see a lot of the changes in the Downtown area, and now you guys are starting the changes here.
Jason: This was a long planning process – and we worked with the city and community groups to design the project itself. It is a tall building, but that is because we're investing in what we believe is a 21st century infrastructure. There are only so many locations in the country located this close to a 24-hour rail line. Not only do we have that with the Journal Square PATH Station, but it services the biggest market in the world in New York City. By building at this scale, we're putting more people close to mass transit, and that means less cars on the road, and less of an impact on the environment.
Knowing that it's a big building, we also built public space. The Magnolia Landing plaza was our answer to the fact that we were a tall building. It was to give space where people can come together. What was once viewed as the back door of the Journal Square Transportation Center will now be a place where the neighborhood can socialize and interact. The future phases of this project will have a total of 36,000 square feet of retail, so it'll be more spaces that people can come shop, dine, and enjoy their city.
Do you know what retail spaces will be occupying this building?
Jason: In this first tower, we have signed a lease with Whealth & Co. David Trotta, the founder of Whealth, is a great guy, and he's someone we've worked with for a long time. He's a Jersey City guy, born and raised, and grew up on Magnolia Avenue. I met David about two years ago. He was introduced to us through our architect and he said, "You have to meet this guy, he's from Jersey City and I think you'll love him." We started doing pop-up dinners in our different buildings with him, and realized very quickly that our residents love his positive energy. Through that process, we said, "Hey, we're going to have this space in our first building and we think you'd be perfect for it." The cafe that he will open is about giving an asset to our tenants and to the community. Every day when they walk to the train, they're picking up their food, they're picking up their coffee. The neighborhood can come to it, as well.
For people who don't know him, that's what he does well. He brings people together, it's about community and experience. We hope that space is kind of the beacon to start that, and he should be open at the end of the summer.
That's amazing. Any other places?
Jason: Nothing is firm, but our goal for all the retail establishments will be to create neighborhood destinations. Something people want to regularly frequent.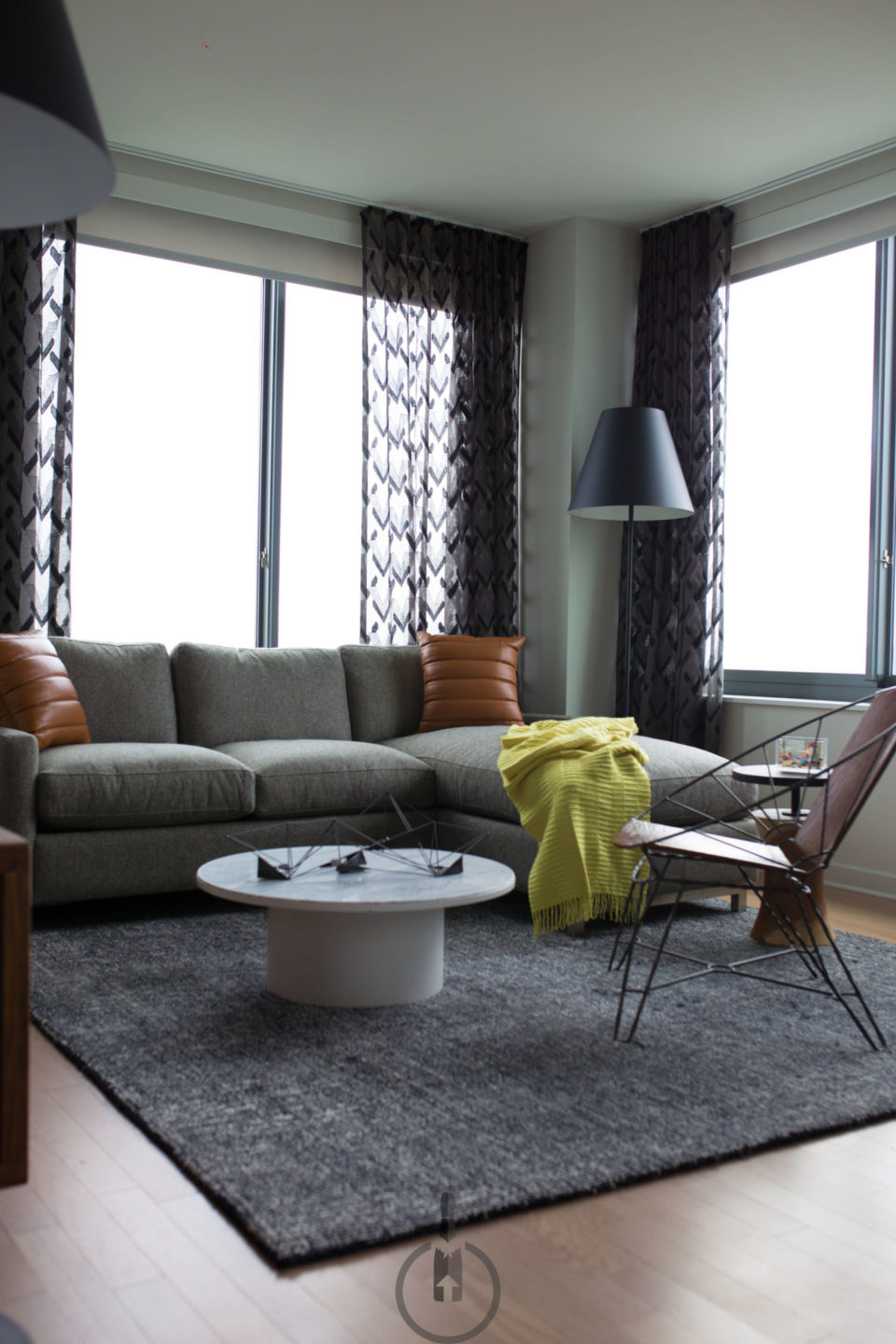 I love it! Can you speak about the various apartments that are available and prices?
Brandon: The building compromises of studios, one-bedrooms, two-bedrooms, and there are still a handful of three-bedrooms inside the building. On a luxury basis, it stands against any building in Downtown Jersey City, hands down. A beautiful thing about the building is that our residents start on the ninth floor. There are unobstructed views pretty much from every home.
Is that going to be that way forever?
Brandon: As we add to the community and add to the skylines, no home is going to lose their view fully. Right now, our East-facing is getting the full panoramic and most unbelievable view you'll see of the city.
Jason: Part of our site plan is that we knew we were always building three phases, so we strategically placed the different buildings to allow for view corridors. While some apartments may lose a view, the majority of each building will maintain their views and their light.
Brandon: To touch upon Jason's discussion earlier, we opened up the office March 3rd and there was a tremendous pace inside the building. We've rented up over half of the building so far, and we're seeing residents from the neighborhood coming up to the building. We're also seeing residents from New York City and Downtown Jersey City markets coming up, seeing the value of Journal Square, and what they get here compared to those locations. It's exciting on our aspect to be on the ground floor of a community really growing, and this building is really just the start of the growth of Journal Square. It's 30 years in the making, really. It's amazing to see the response we've gotten from the residents inside the community. They've been waiting for this.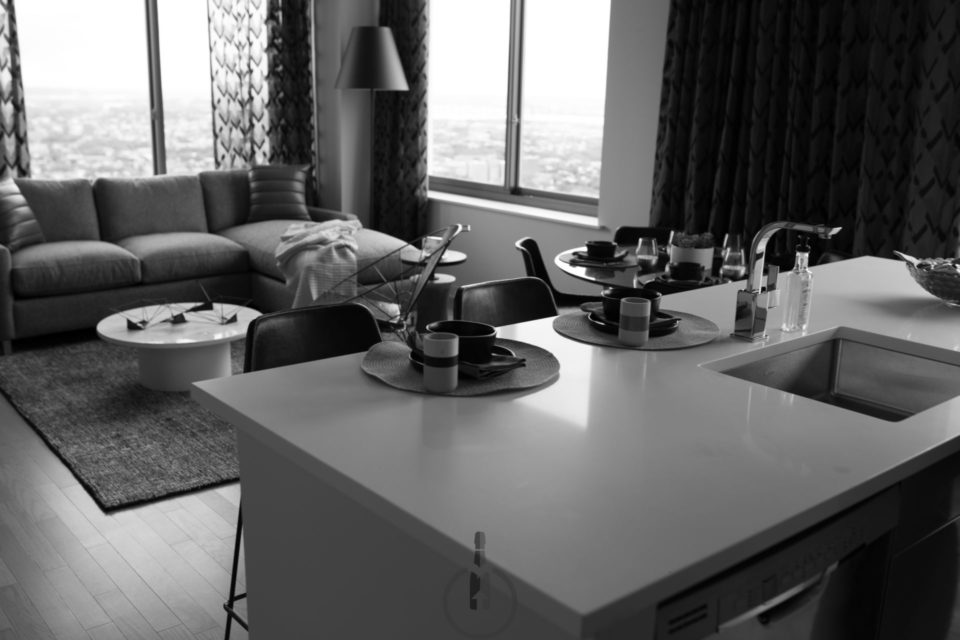 Awesome. How many units are rented, and how many are available?
Jason: There are 538 units in the building, and we've rented over 50% of that. We still have availabilities, but the leasing pace is move far beyond what we ever anticipated.
What is the rent range here?
Brandon: For studio homes, they can range anywhere from $2135 monthly to about $2400 – that'll be the one with the NYC view. For one-bedrooms right now, we're starting off a little bit below $2400 a month and going up to around $3000 for the direct NYC views. The two bedroom, two bath units range from $3500 to about $3800 a month. The three-bedrooms – there's only a handful remaining – start at $4400 a month going up to about $4800 for the one with the nice, big outdoor space.
Nice. This includes amenities as well, right?
Brandon: Yes, we have about 12,500 square feet of amenities inside the building. My personal favorite is the unique Sky Lounge on the 53rd floor. As most other developers are going to take their East-facing top floor penthouses and turn them into thousand dollar apartments, the KRE Group took it and made it into a common space for everybody in the building. Anybody who lives in the building can go up to that space, feel like they're in a penthouse, and get that view. It's tremendous, everybody in the building enjoys it, and it's really become a social aspect of the building as well. Part of it is building community, and that's also having a community inside of the building, which is very important. We've seen our residents gather, hang out, and make friends, which is really just how a building grows.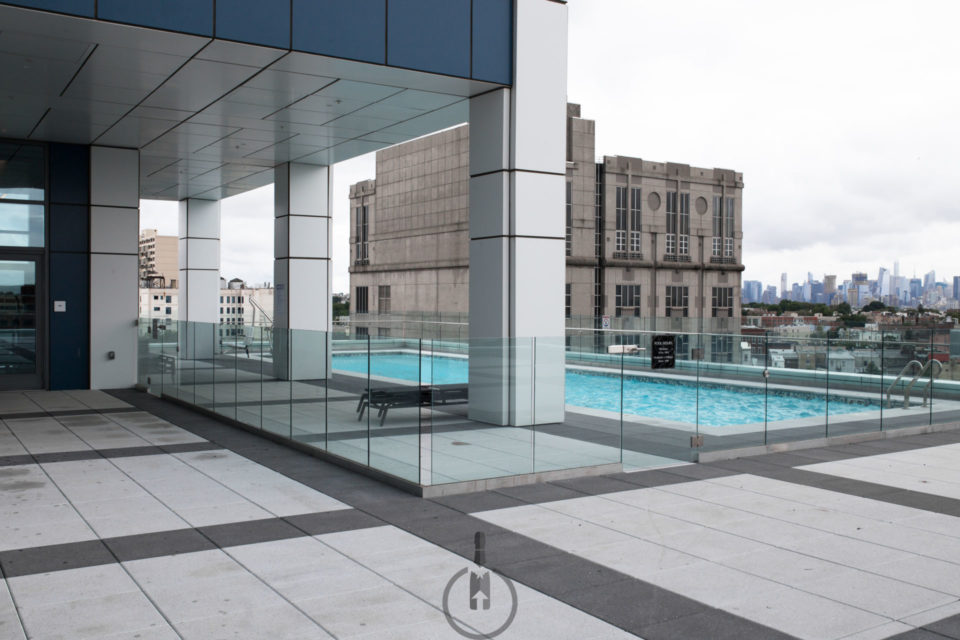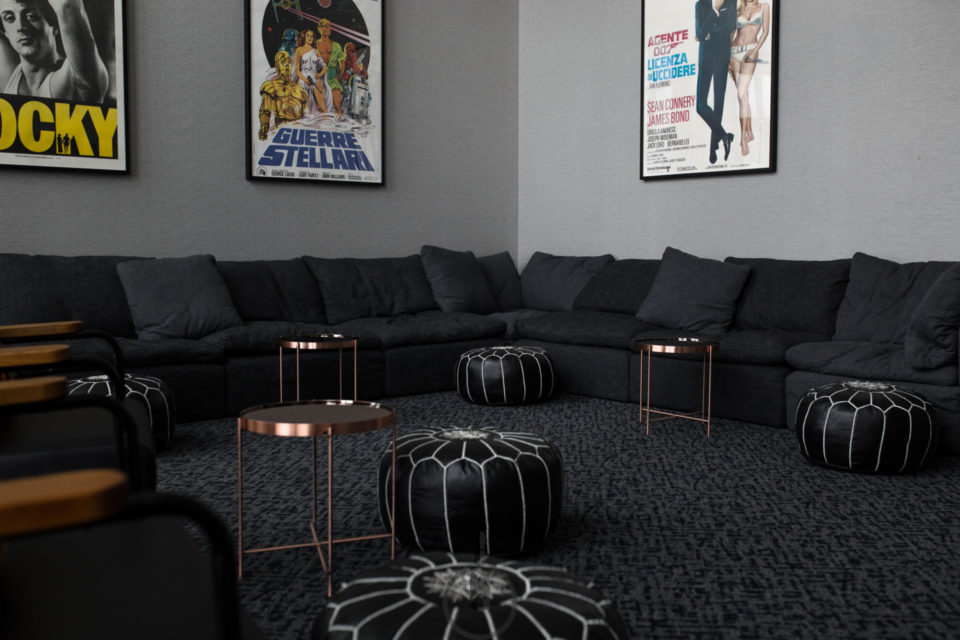 Awesome!
Jason: I think we're all most excited to see this community grow. Community programming is  something we've worked over the years to build in our portfolio and we think that Journal Square is really the property that is going to be the nexus of all of it. It's just simple things that get people outside of their apartment. About two weeks ago, we worked with Bucket & Bay and set up an ice cream stand in our lobby. It was a hot day, we wanted people to enjoy some ice cream, but we really wanted people to hang out and chat with each other. When you're waiting in line for ice cream, you're going to hopefully speak to your neighbor and get to know them.
This past week, we held a happy hour with David Trotta of Whealth & Co. and Jersey Wines and Spirits. It was amazing to watch the new residents introduce themselves to one another. By the end of the night you would have thought people had known each other for years. We're excited to have the building complete and to see these beautiful spaces finished. But for us, the best part is what is just starting. Taking that new lounge and bringing people into the space to interact with each other. In our mind, that's what really sparks a healthy building – if there can be a community within it.
You can find more information about Journal Squared on their website journalsquared.com, and follow them on Facebook, Twitter, and Instagram!