Weaving through the hustle and bustle of Jersey City, do people ever really take a second to take in what they're a part of? Imagine you're exploring a dark cavern, and you come across an opening; the sun is shining in – you can hear waves deep off in the distance. Time has slowed down simply because this experience is unlike any other. You can both feel and hear your heartbeat almost as if it is echoing off the walls. For a moment as you collect each key sense, the sight of sun rays beaming in, the sound of waves crashing down below, the scent of fresh water and moss, the touch of stone against fingertips. You then store it away into your memory bank. Once you've left, it becomes just that, a moment, now deeply intertwined in your past.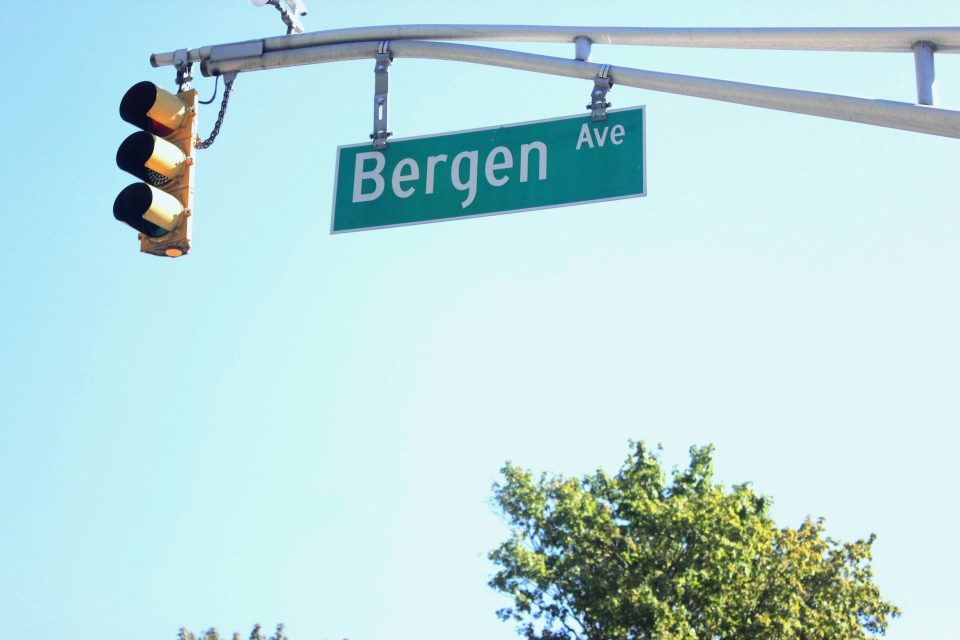 For most Jersey Citians, it might be hard to slow things down. While that isn't necessarily a bad thing, if often gives the opportunity to explore the ins and outs of this place so many of us call home. So I did a little bit of exploring. I was given the opportunity to get a tour through one of Jersey City's oldest churches, Old Bergen Church. The Old Bergen Church is now 350-years-old. Old Bergen Church welcomes visitors to Journal Square at its southern 'gateway.'
Erected in the 1600s, the church's first original structure was similar to that of a small log cabin that was built on an enormous plot of land. Rewinding back to New Jersey's early history, Old Bergen Church was built on the land of an old Indian maize field overlooking the Hudson River.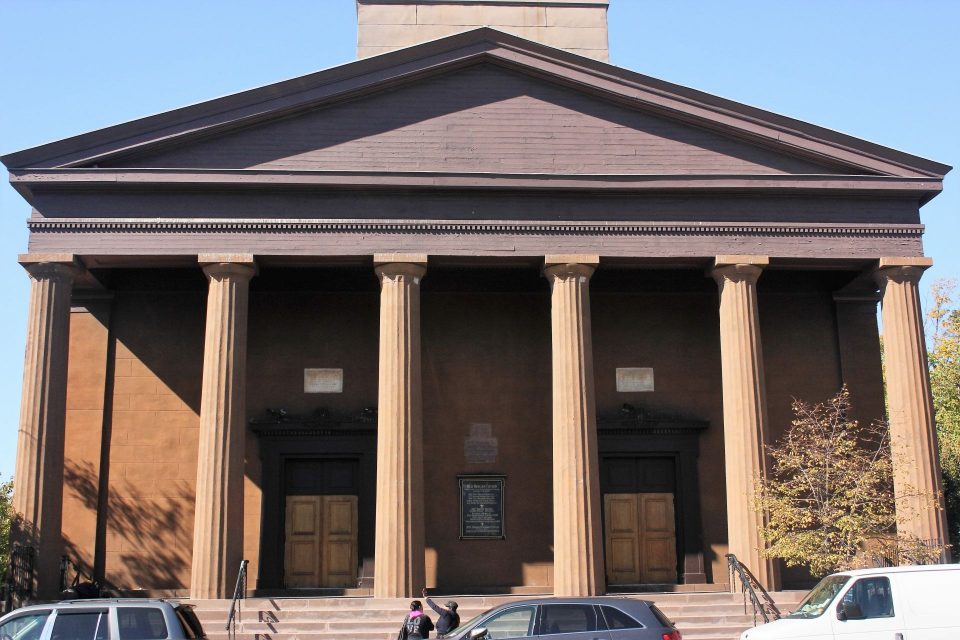 The church has undergone several transformations – first of which was the log cabin as previously stated, built in 1662. In 1680 the church was restructured into an octagonal church made from sandstone. The church then became a spire church in 1773 which replaced the smaller building also consuming a larger plot of the surrounding land. And finally, in 1841 the church was completely modernized into what it is today, a Greek Revival style building which incorporates both old and new designs. The church is designated as a historic site by the New Jersey State Historical Commission. The church was placed on The National Register of Historic Places in 1973.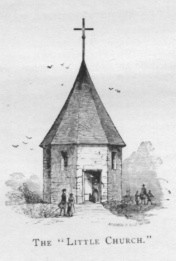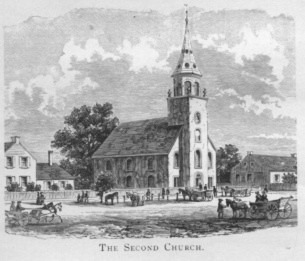 According to NJCU's "Jersey City Past and Present," "The Dutch were the first Europeans to establish a settlement along the Hudson River between the Connecticut and Delaware Rivers. Their stockade, called the village of Bergen, is regarded as New Jersey's first permanent settlement and the genesis of the present Jersey City.
The gated community, constructed for defense in 1660, was laid out in an area of about 800-foot square. A palisade of tall pointed wooden stakes, with a gate on each side, surrounded the land that was designed around two intersecting main streets (present-day Bergen Avenue and Academy Street), creating four quarters. Each quarter was then subdivided into eight plots. A road south from the intersection led to the Kill van Kull at Bergen Point and a road east led to Communipaw. The footprint of the village may be found on contemporary maps of Jersey City by locating Bergen Square and following the configuration created by Tuers Avenue (Southeast), Newkirk Street (Northeast), Van Reypen Street (Northwest), and Vroom Street (Southwest). Today, Bergen Square, the headquarters of the township, is located three blocks south of Journal Square."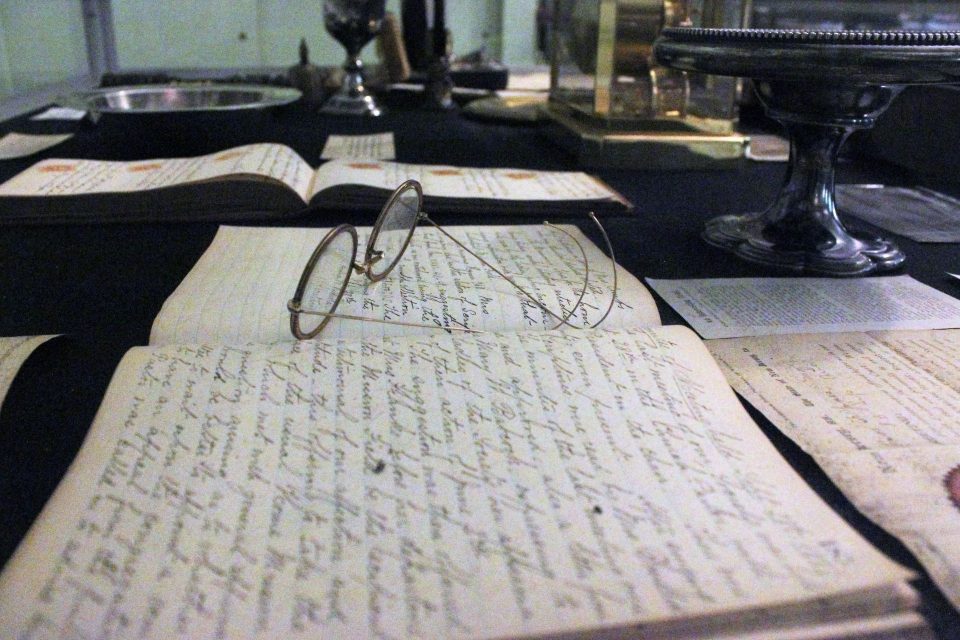 So realistically, aside from what Jersey City is today – building blocks and towers, Jersey City was acreage that went on for miles. I had the pleasure of meeting Reverend, Jon Brown, who oversees the well-being of the church and the congregation.
"I have been the Pastor of Old Bergen Church, six years this month, I came in October of 2010. I have thoroughly enjoyed my time here. Finding this congregation has been like finding a treasure hidden in a field. There are plenty of challenges and so much potential hidden in this church and its people," Brown said.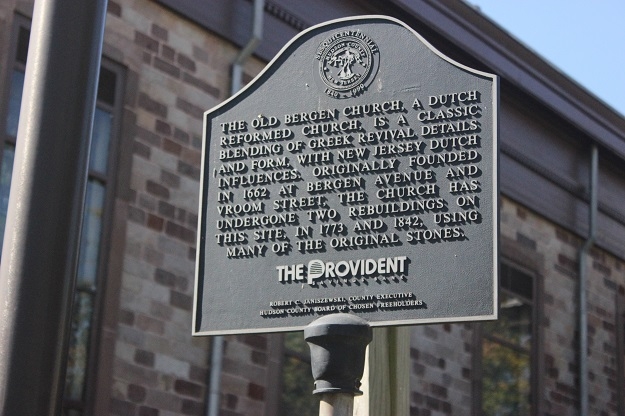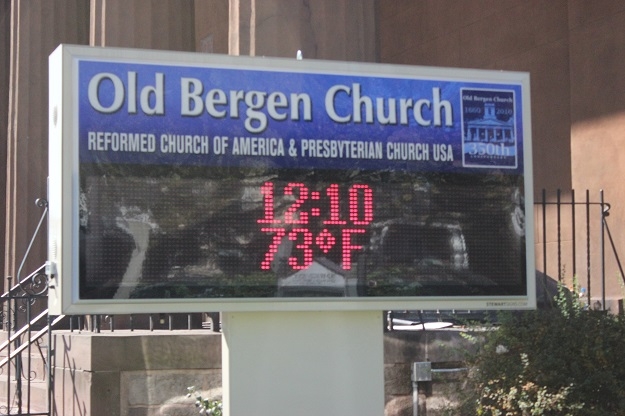 Pastor Brown explained that for three and a half centuries that our community of people have come from all around the world beginning with the Dutch, who negotiated with the Indians who were here originally. And then to creating a place that 'Welcomes new residents and forges a shared future with diverse peoples.' Brown's family was originally from New York City. His mom and dad met in Manhattan, started a family in Brooklyn, and then moved to Florida – where Brown was born and raised. He also had the opportunity to travel around the world before he settled in Jersey City.
"We are looking at ways – we take the gift that we have in the physical structure of the church and cemetery and our history to help our neighbors understand our sense of place and know the history of where they are and who Jersey City is,' he said.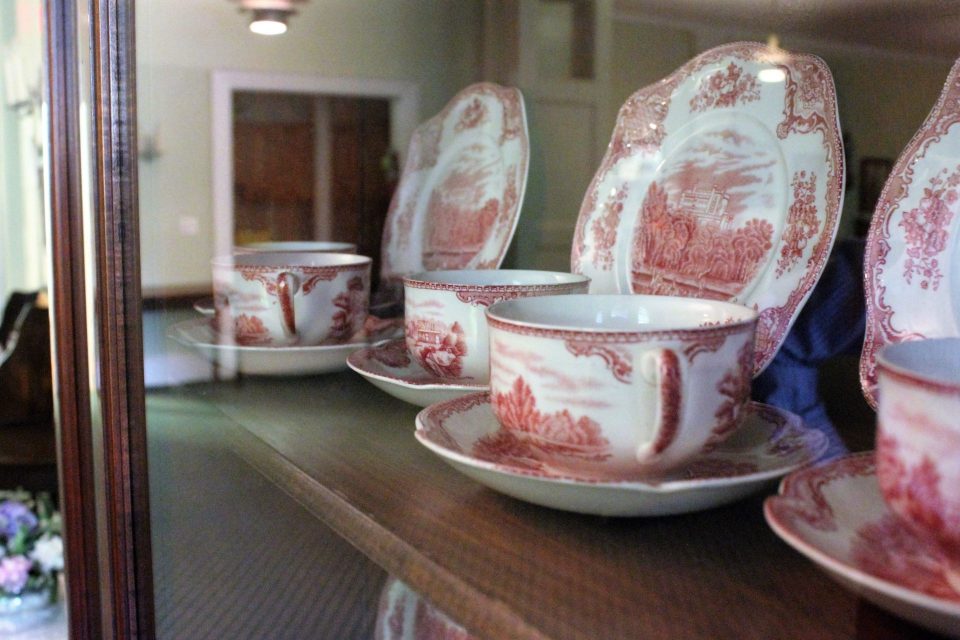 'In our cemetery, are the Sips, the Newkirks, the Van Vorsts, the Van Wagenens – these are not just street names but these are families. They came to Jersey City and shaped what they had in this community. "
Pastor Brown believes that the gift that the Journal Square neighborhood has is the gift of diversity neighborhood.
"It's humbling when I pick up the communion chalice, and I realize that about three hundred years ago – sixteen families donated silver coins to make this vessel. In some ways, it lowers the anxiety for me because I realize this church has been rolling along for literally hundreds of years before I came along so it can weather whatever storms we may face. It's inspiring to know that we're a part of a story that's so much bigger than we are," he said.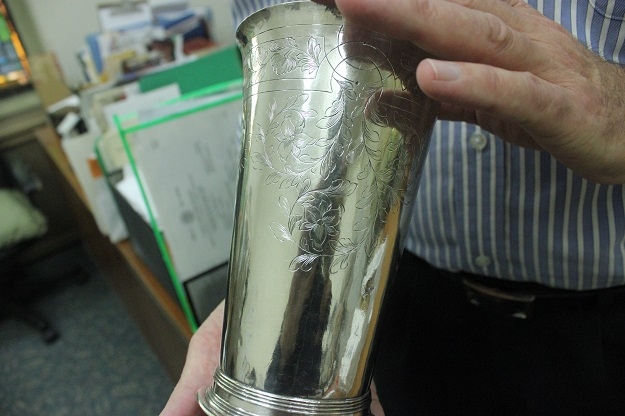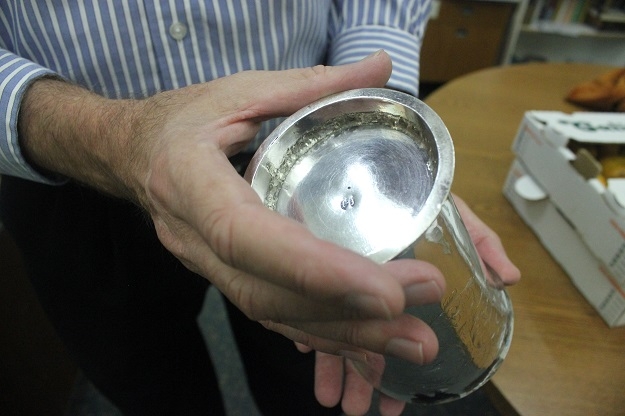 As we all know, Journal Square is growing rapidly, and energy and excitement are a little bit more than just that. It's an intricately colored portrait that is constantly being reshaped by the people around it.
"I find it very exciting to be a part of the Journal Square Community in this time – we are literally seeing the transformation of our neighborhood day by day, and there is a group of people who are willing to work together to make this the very best community possible for all of its residents. I have been encouraged and excited by the cooperation – the quality of people – their intelligence, their expertise, their openness to listen and to work and share with others – to make the future of Journal Square even better than its rich and impressive past," Brown said.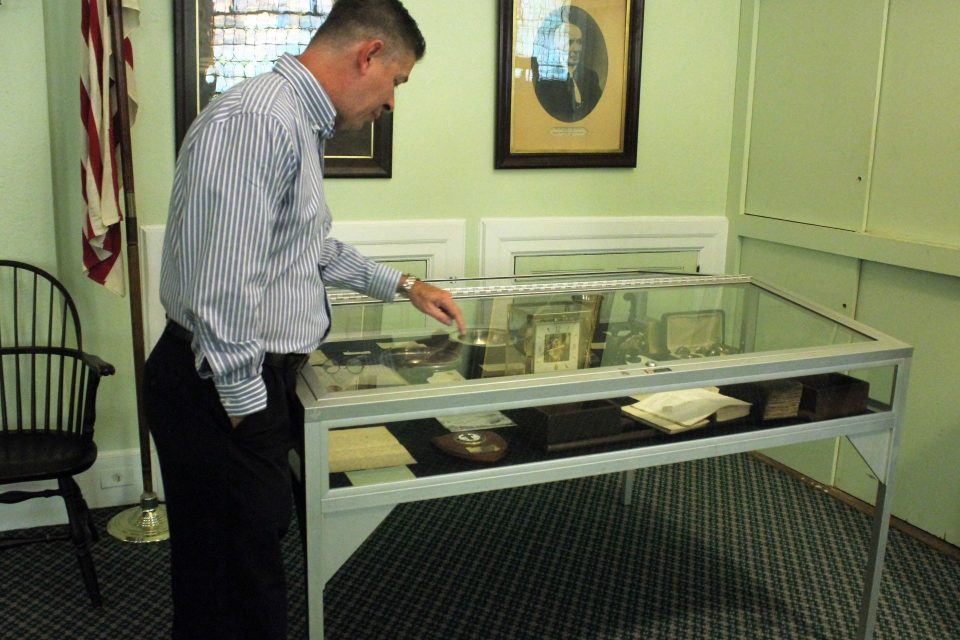 The interior of the church is unlike any other. Gorgeous stained glass windows help decorate the sanctuary with colors that shimmer in sun and spotlight. Down the center of the aisle where the pastor conducts his service is an enormous stained glass window – The Christ Window – that was designed by Louis Comfort Tiffany.
"Being here seeing the photographs and paintings, seeing the stained glass windows and walking around the cemetery – I feel surrounded and embraced by a company and presence of people who have made a difference in this community and the world that I am certainly not alone. This church participated in the underground railroad – under the kitchen is where they hid slaves," Brown said.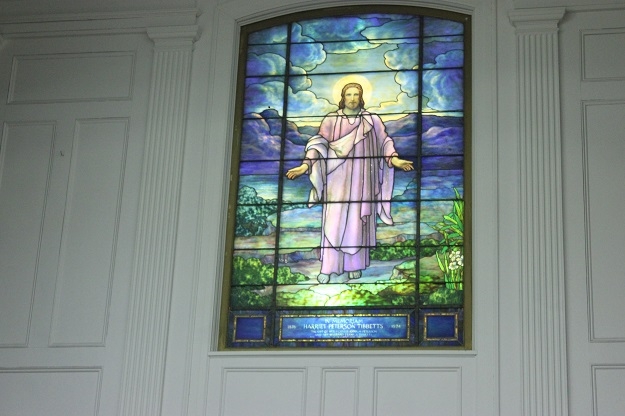 Brown explained that there were members of the community who played roles in the American Revolution, the Underground Railroad, and were ultimately participants in shaping the history of the community, the nation, and the world.
"This church was established as a safe place for these new immigrants to gather, to find support, and to be inspired, and envision a better place for them and others to live, and I would like to see that build in this century. I would like to see Old Bergen Church be a safe place. Today might include an afterschool program for children, a food pantry, a green space that tells a story of Jersey City in the midst of the craziness of an urban center. And a place where when you enter the doors, even if it's your first time here, you feel as if you've come home. We're 'Making a Space for Grace in Jersey City,'" he continued.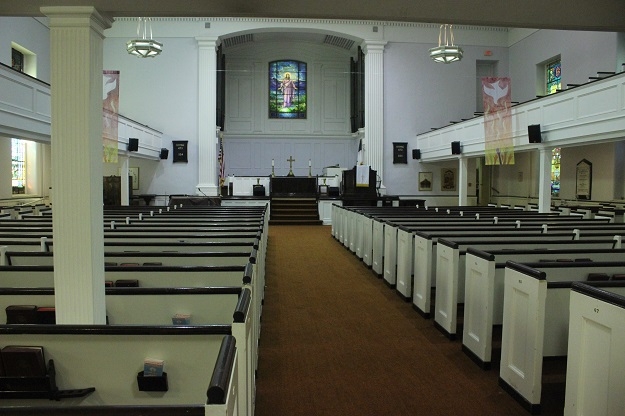 Through my tour, I was given so much insight on a less busy day at Old Bergen Church. The silence that surrounded us was almost too comforting. The main entry on the first floor led the way to a small lounge that weaves within a small museum of artifacts, blueprints, and photographs of previous pastors. A true slice of history smack-dab in the middle of Jersey City.
"I have learned from the people here that these are a people who know to their bone that God's love is absolutely for them. People who are nothing like them live and work and dream, sometimes cry together. With our diverse experiences and characteristics, we create this amazing mosaic that is not found in other places around the world because of the richness and color and experience – it's not the same color tile – it really is pretty magnificent," he said.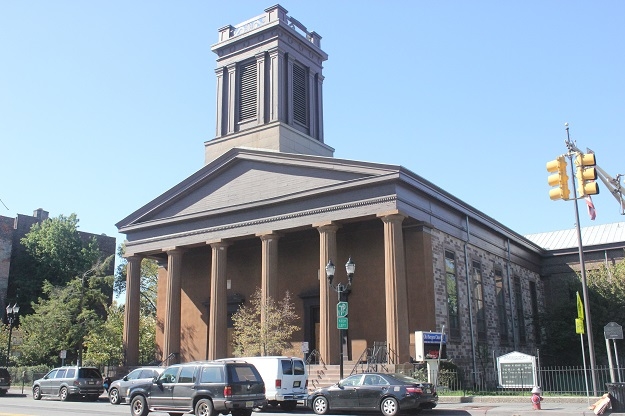 Stay up to date on The New Journal Square!
Want to learn more about Old Bergen Church? Click here
And for more information on the church's history, click here!