Jersey City is known for its strong representation of visual arts. Just as there are murals plastered along walls, there are art stores and galleries scattered throughout the city. The artist community continues to grow and thrive throughout the City.
One area of the City where experiencing the visual arts is part of daily life is the Central Avenue shopping district in the Heights section. When you take a walk through this main thoroughfare, you'll see public art on nearly every corner. In all, there are 18 public art installations along the 14 block shopping corridor.
2019 marks the 10-year anniversary since the Central Avenue Special Improvement District Management Corporation (CASID) first began teaming up with artists to liven up its main street community. Although there were murals in Jersey City long before they started to appear on Central Avenue, the CASID was the first to make public art part of the main street experience in Hudson County.
Commercial property and business owners along Central Avenue, via their SID program, continue to recruit new art installations every year to expand their outdoor art gallery. A number of talented artists have certainly left their mark on The Heights and the people who live, work, shop, and play there. The City's next generation will grow up to have fond memories of growing up in Jersey City and the artwork that was part their childhood.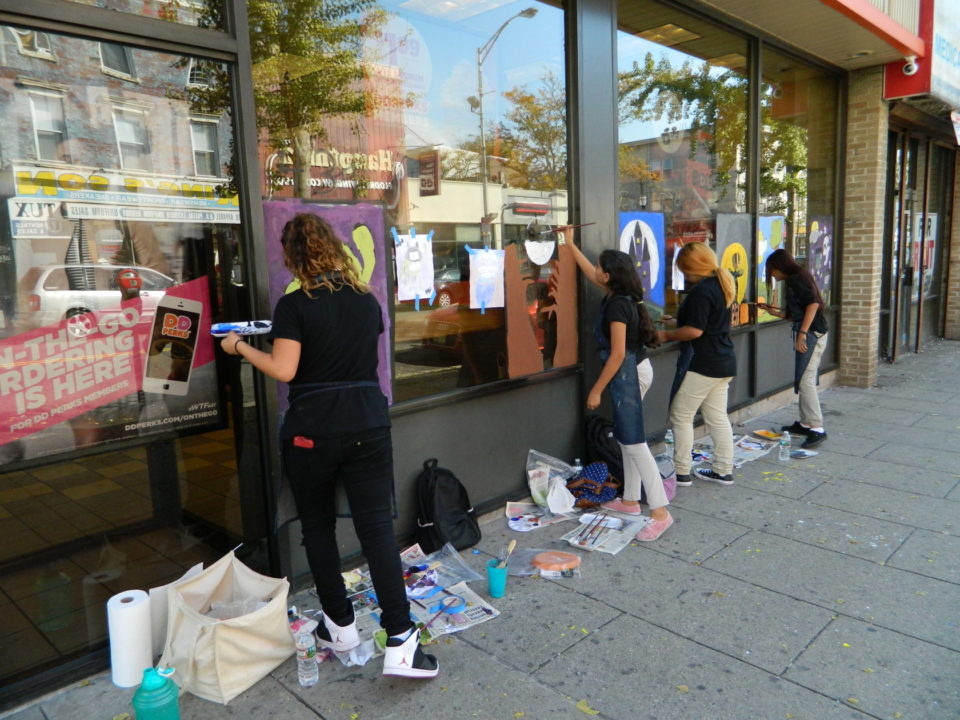 The arts have reenergized Central Avenue and provides a platform for artistic expression for both the young and old. What began as painting traffic boxes in 2009 has evolved into wall murals and an annual Window Painting Contest. Over 150 local school children from grades 4 through 8 came to Central Avenue in 2018 to paint temporary Halloween portraits on storefront windows. This annual tradition on Central Avenue began in 2015 and provides young artists an opportunity to install and experience public art a fun new way.
Many of the murals were made possible through the efforts of the CASID, in partnership with the City of Jersey City, and funded in part by the New Jersey State Council on the Arts/Department of State, a partner agency of the National Endowment for the Arts, administered by the Hudson County Office of Cultural & Heritage Affairs, Thomas A. DeGise, County Executive, and the Board of Chosen Freeholders.
CASID maintains a designated section on their website where you can scroll through all the art in the neighborhood and get a background on each piece and the amazing artists behind them. They even have a map to guide you!
Take a walk through the Heights and turn your stroll into an art tour!
---
Murals and Wall Art
Dream Mural – 337 Central Avenue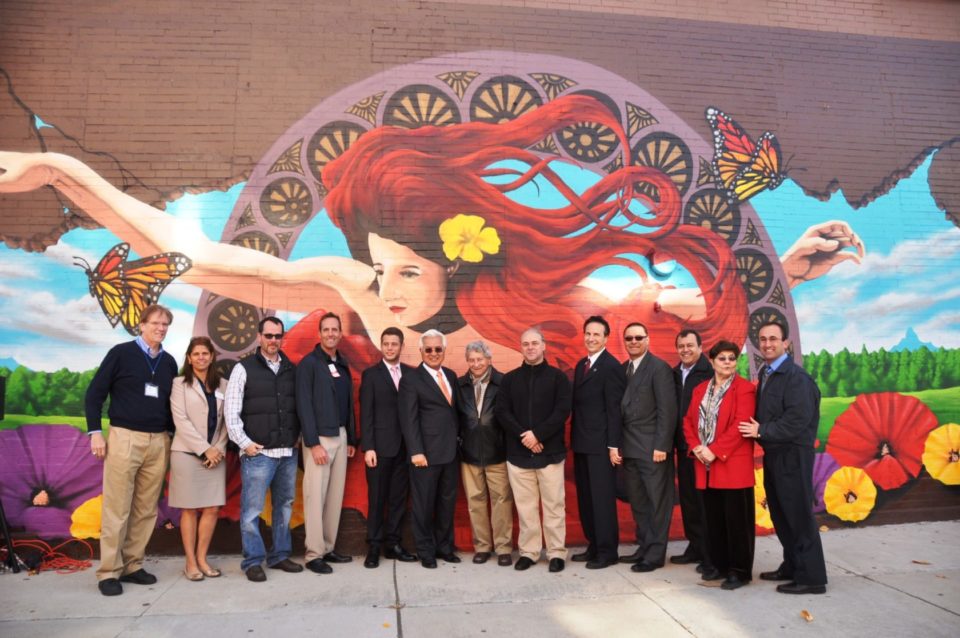 Mural by Ed Morris – T.DEE
Kio Too – Jersey Drugs, 284 Central Ave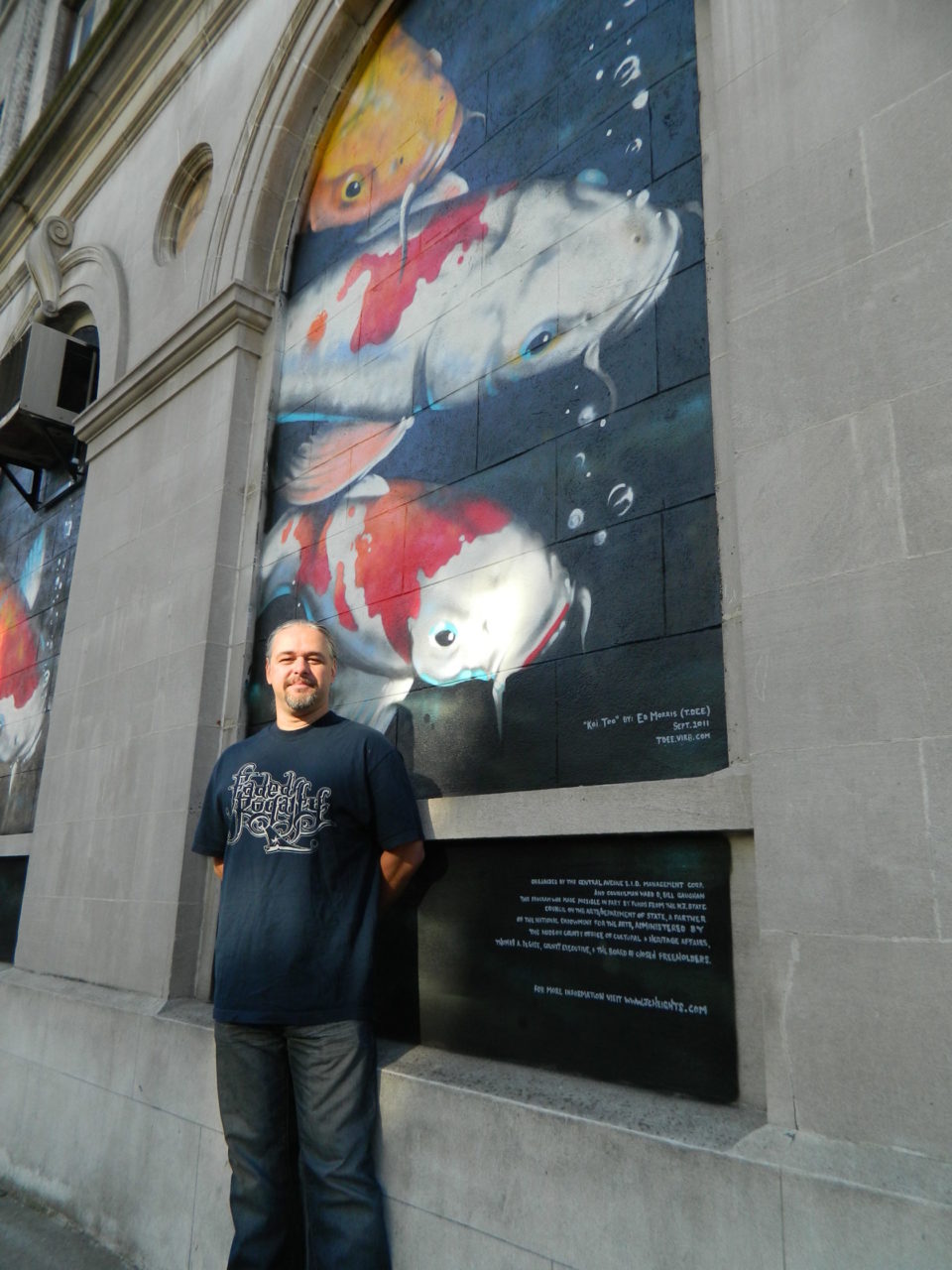 Mural by Ed Morris – T.DEE
Installation Period: October 2011 – January 2019. Note, this mural has been partially taken down while the exterior of the building was being renovated.
Earth Person Two – 232 Central Avenue (on wall adjacent to 129 Franklin St)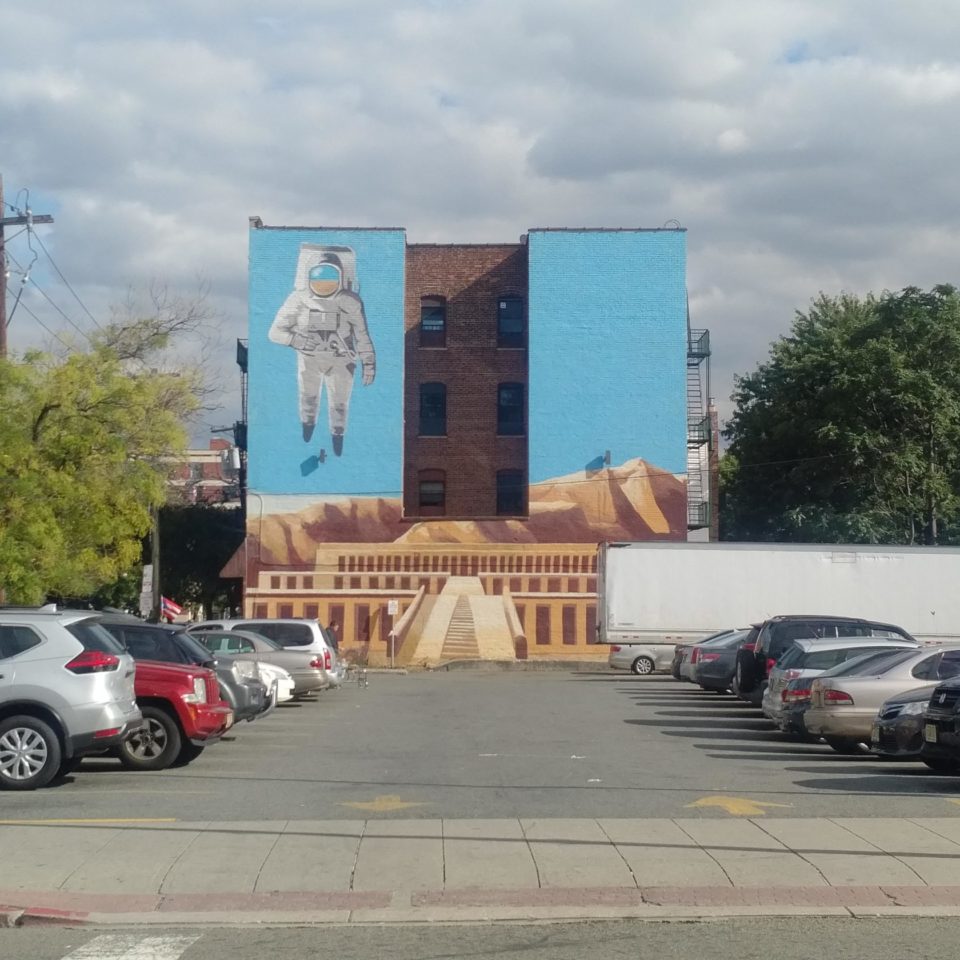 Mural by Sam Pullin
Paper Airplanes – 318 Central Avenue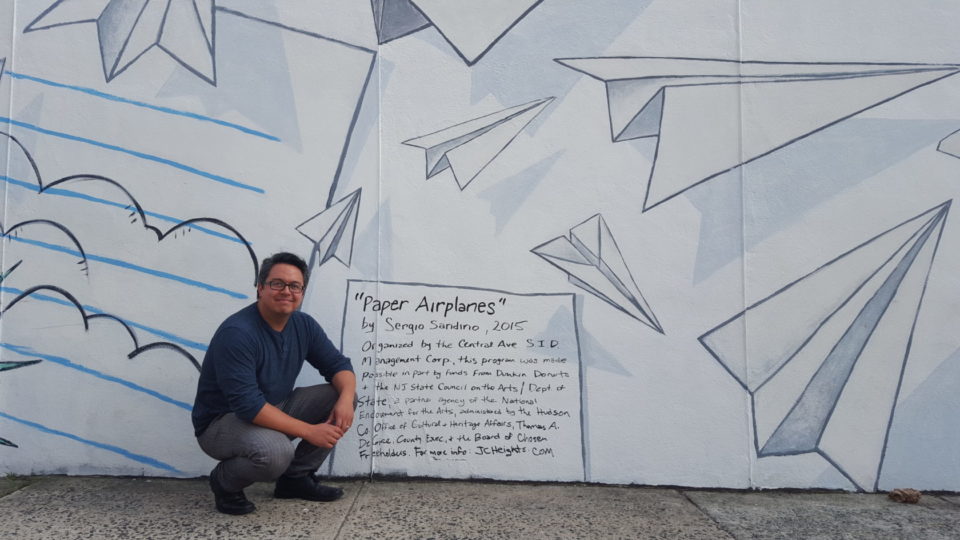 Mural by Sergio Sandino
Perseverance – 325 Central Ave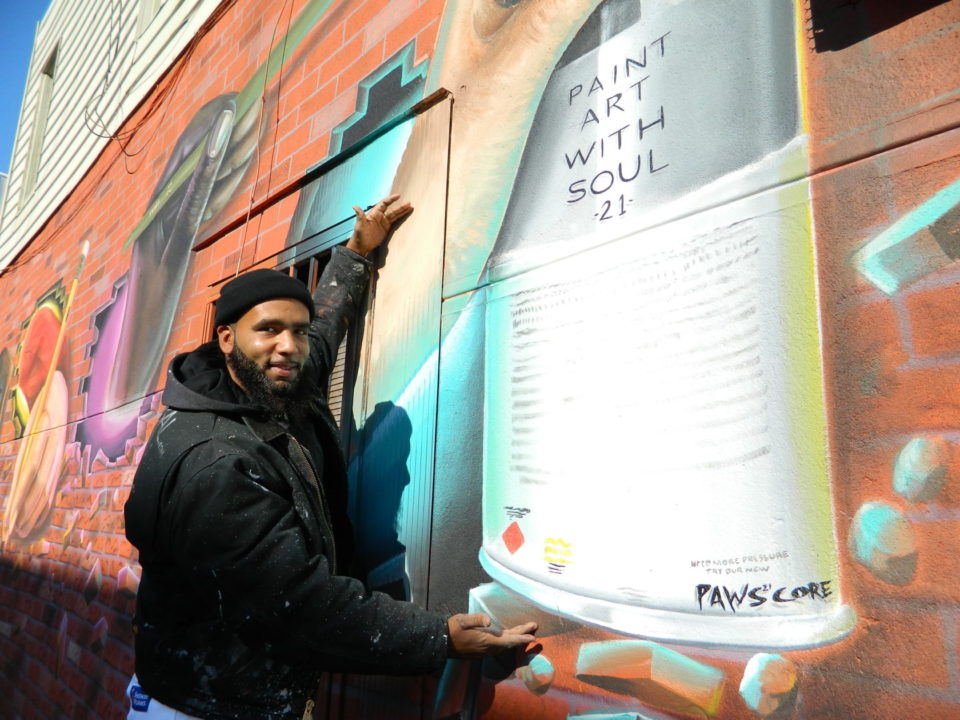 Mural by PAWS21
Wheat Pastes – along Jersey City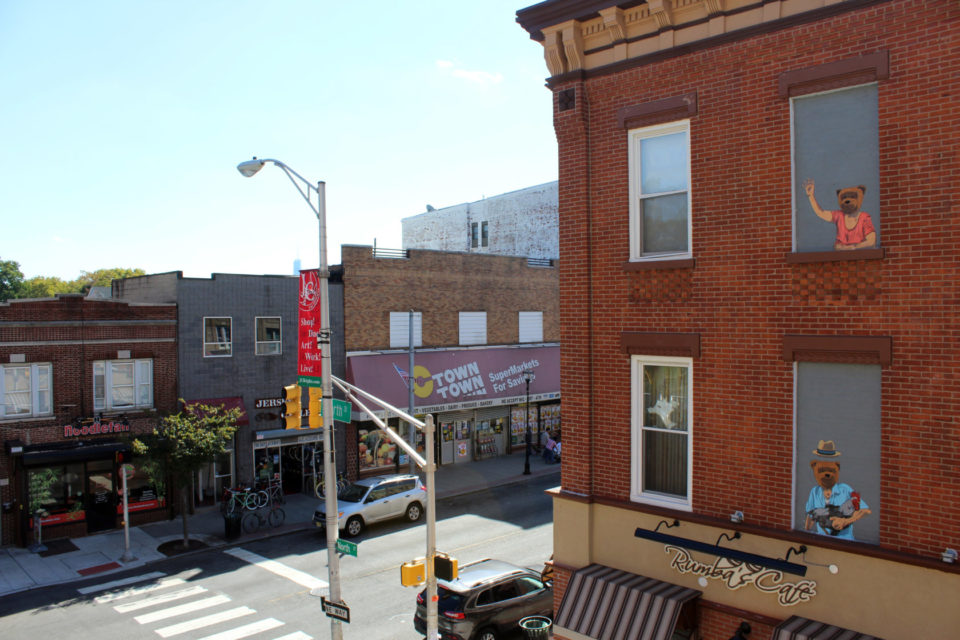 Mural by Sean Lugo
Salute to Central Avenue – 387 Central Ave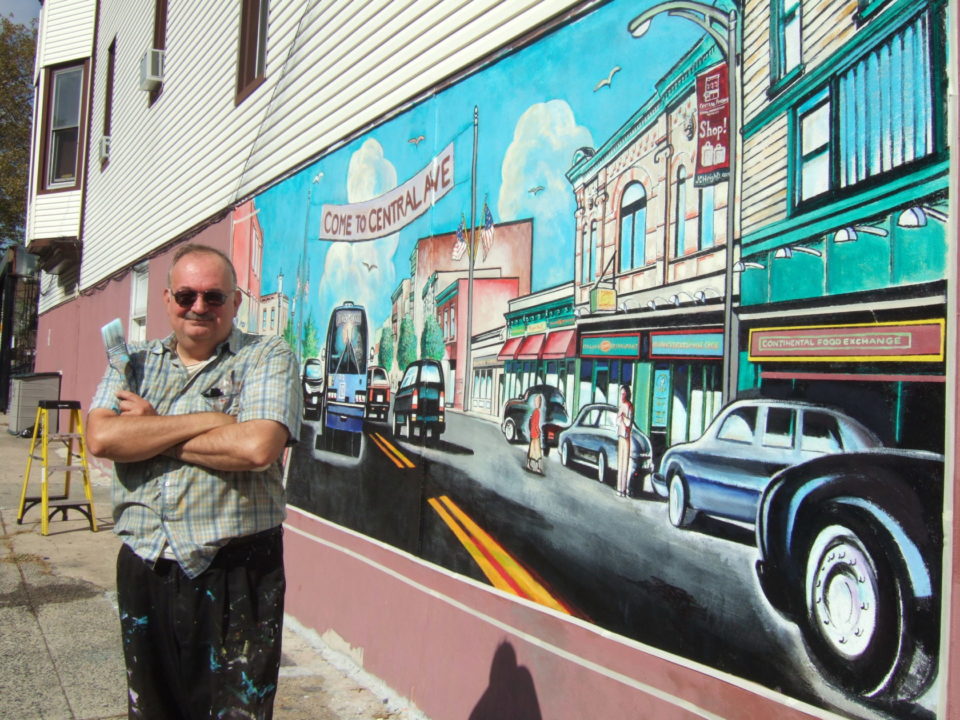 Mural by Richard La Rovere
Urban Inner Peace Zone – 426 Central Ave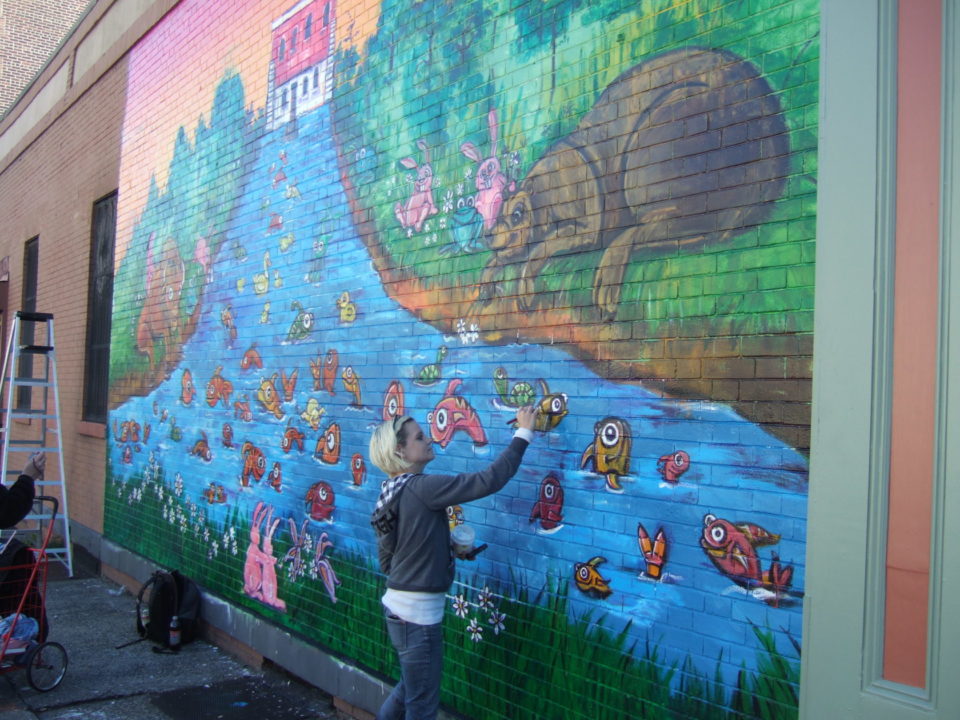 Mural by Megan Gulick
Mother's Eternal Light – 407 Central Ave
Mural by Ed Morris – T.DEE
Cardinal – 457 Central Ave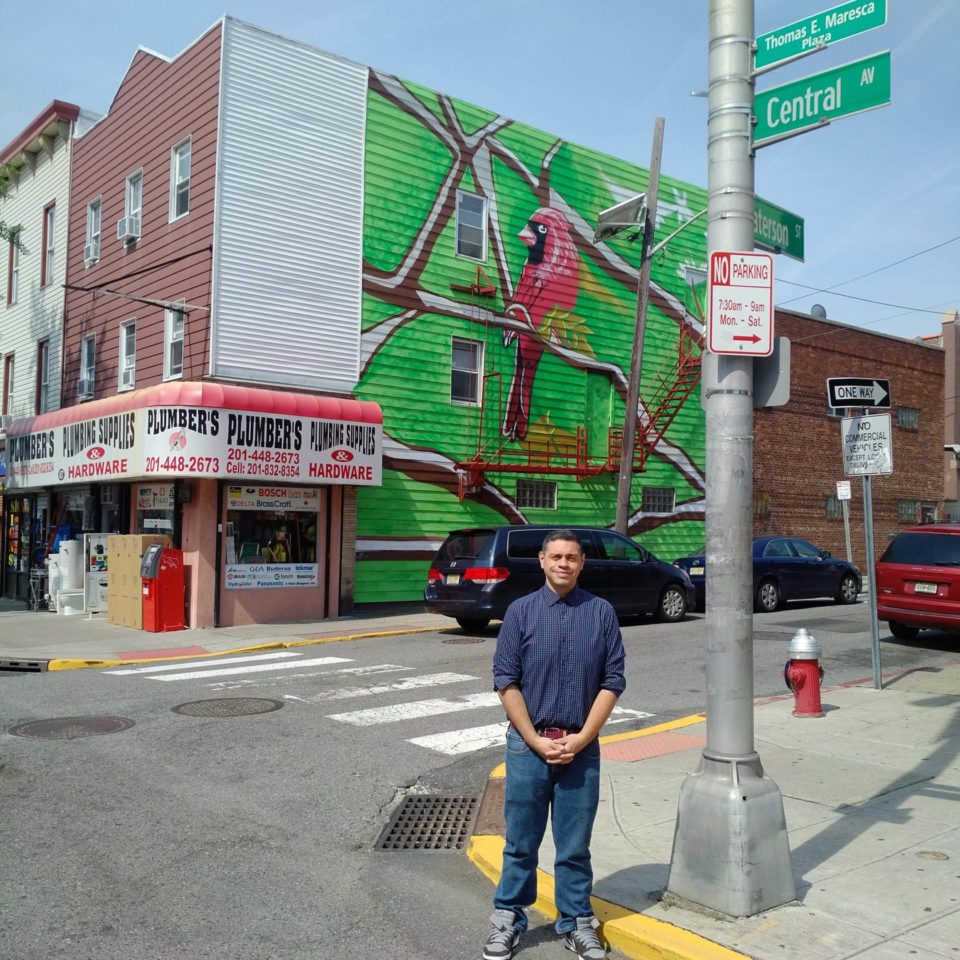 Mural by Edwin Rentas Jr.
Traffic Boxes
Home 1 – Bowers & Central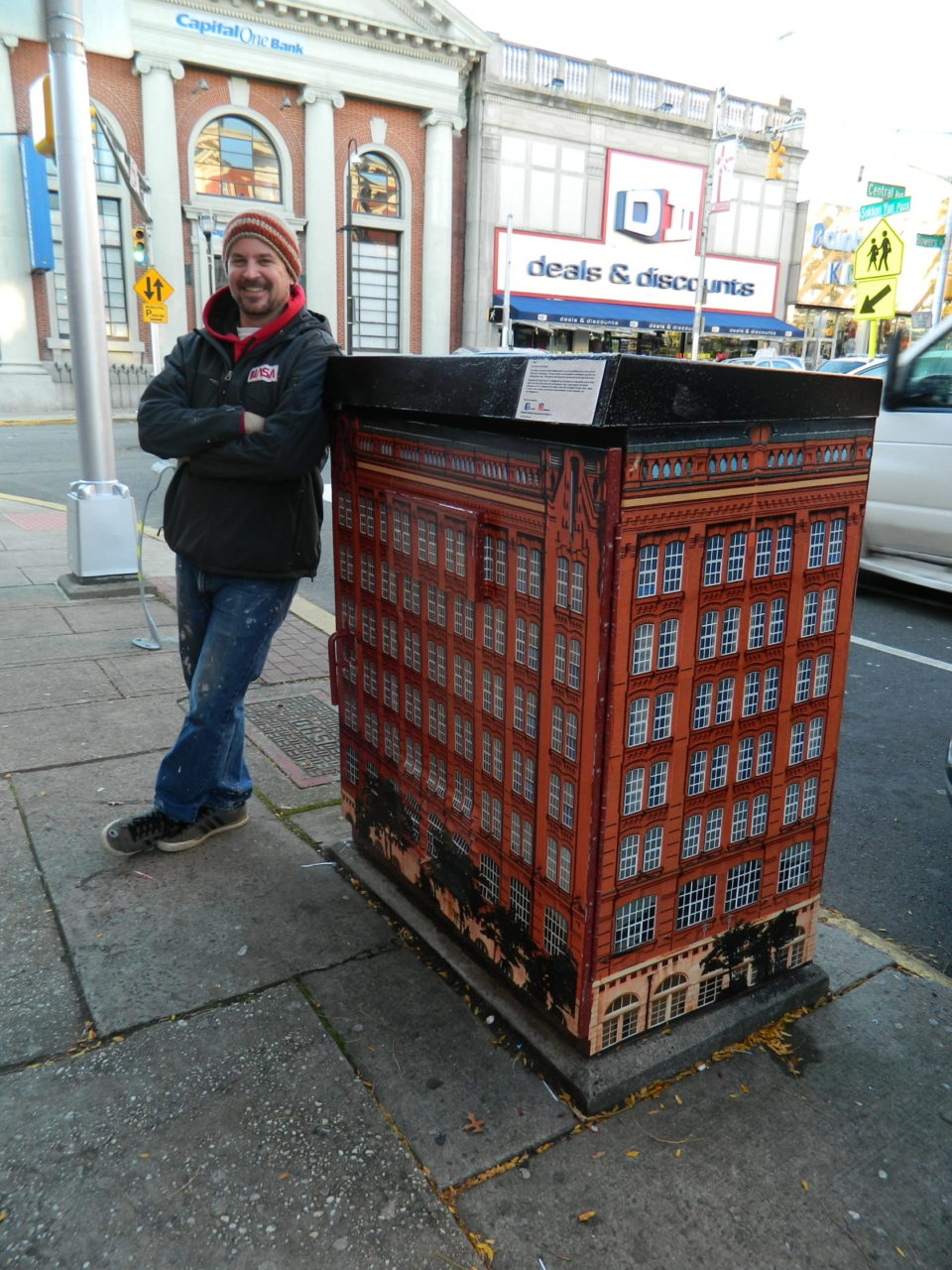 by Kirk Seese
Candy Anyone? – Franklin & Central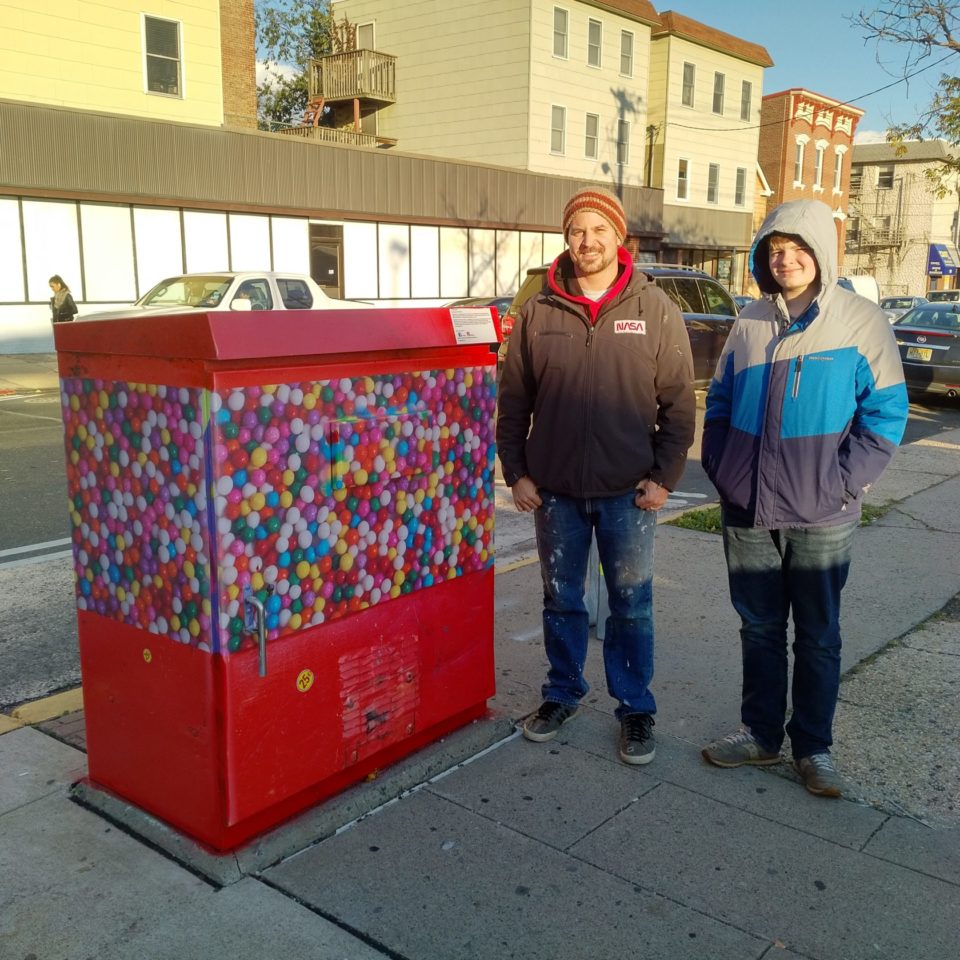 by Kirk Seese
Connecting Colors – Manhattan & Central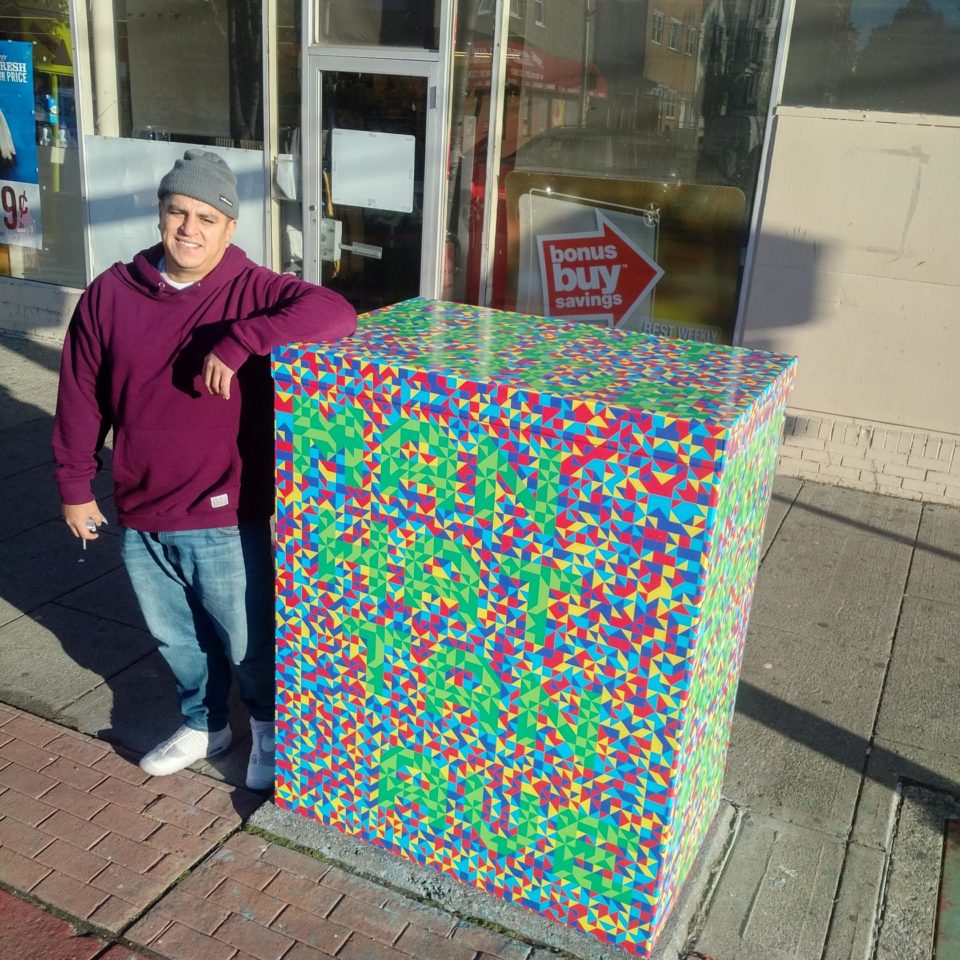 by John Guevara
Pokebox – Congress & Central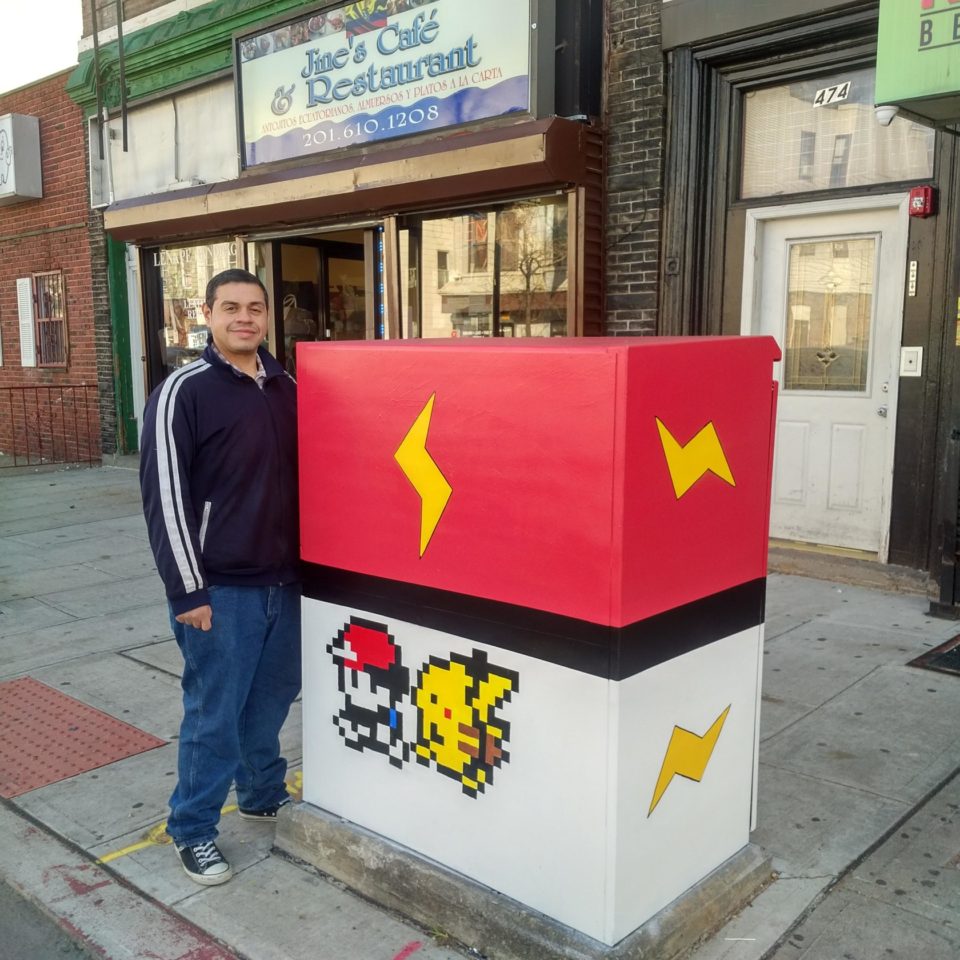 Love Wins/El Amor Gana – North & Central
by Derek Tunia
We Rose Above – Hutton & Central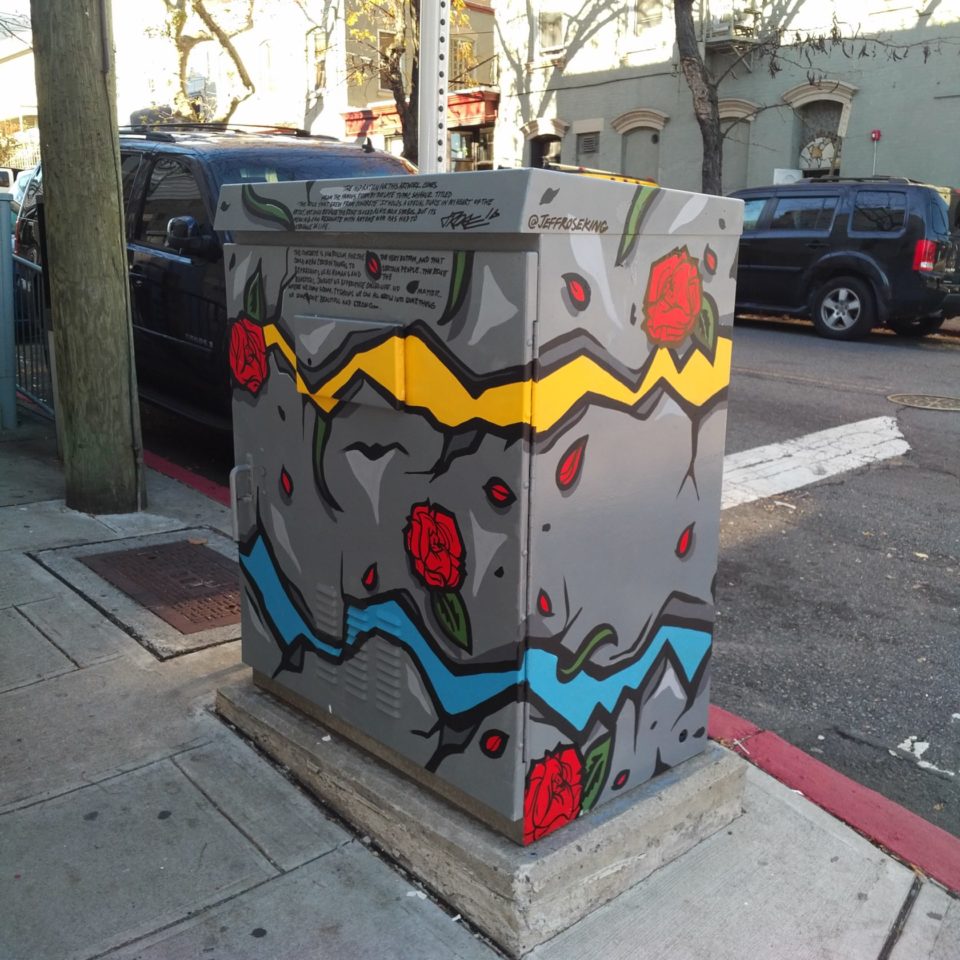 by Jeff Rose
PAC-Man Eats Jersey City – Thorne & Central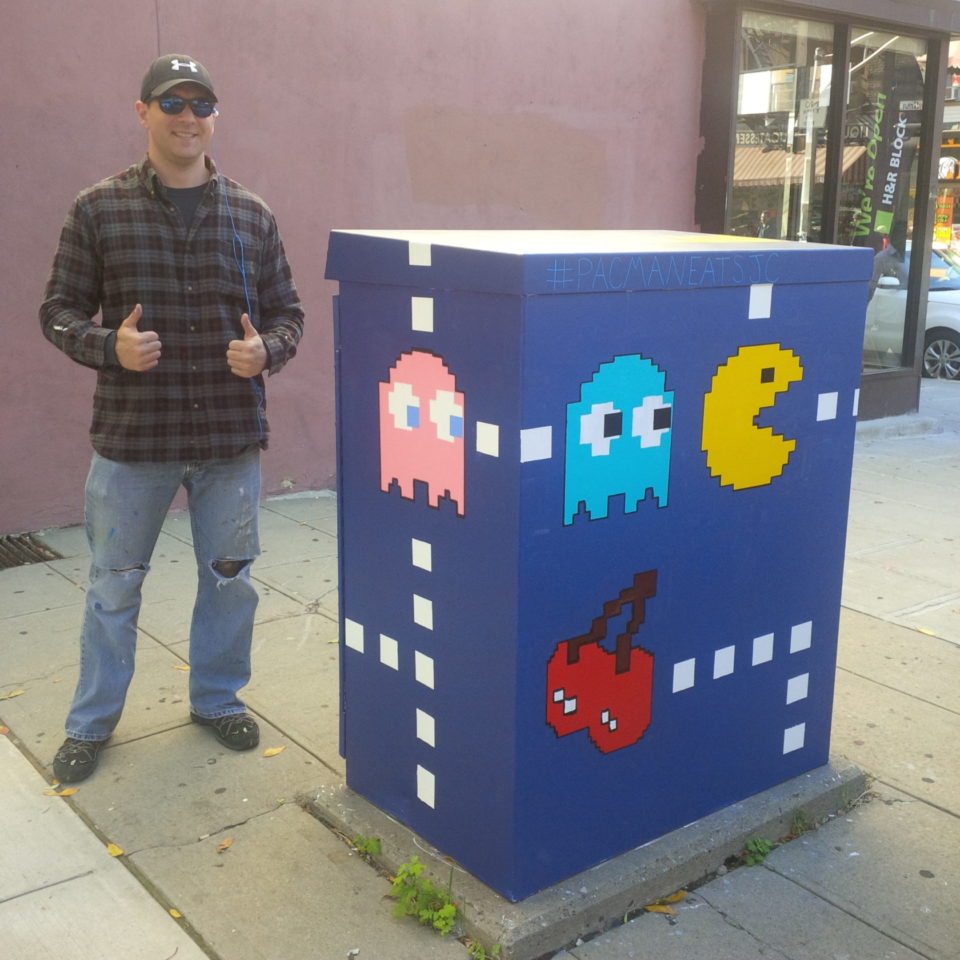 by Eric Som
Art Centers, Stores, and Galleries
Hudson County Art Supply – 469 Central Ave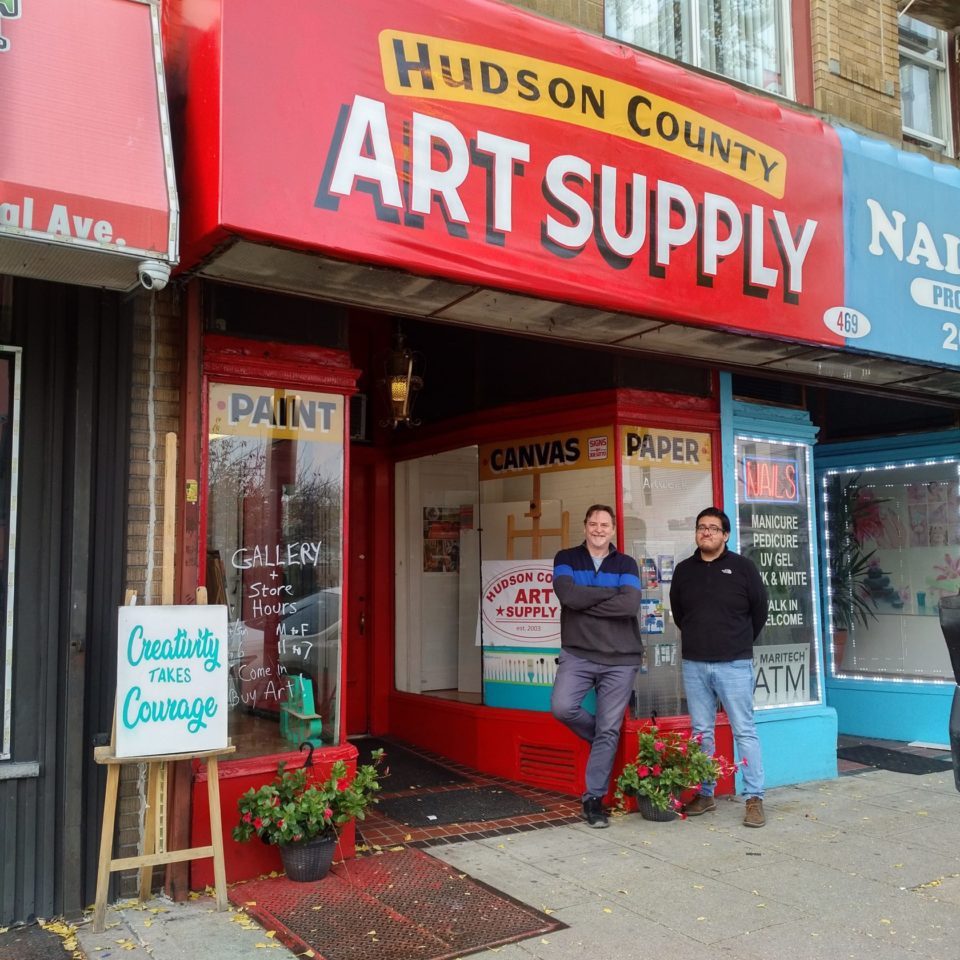 Hudson County Art Supply is a new addition to the Heights, but a city favorite for all art-related supplies. From paintbrushes and canvas to graphite pencils and metallic pens, Hudson County Art Supply has everything you need for your next project. They also have am art gallery within the building.
Hope Center for the Visual and Performing Arts – 110 Cambridge Ave
Opened in 2008, the Hope Center arts space includes a gallery and performing arts theater to hold concerts, art exhibitions, and presentations. It also serves as an arts academy for children and adults.
107 Bowers Gallery & ArtSpace – 107 Bowers St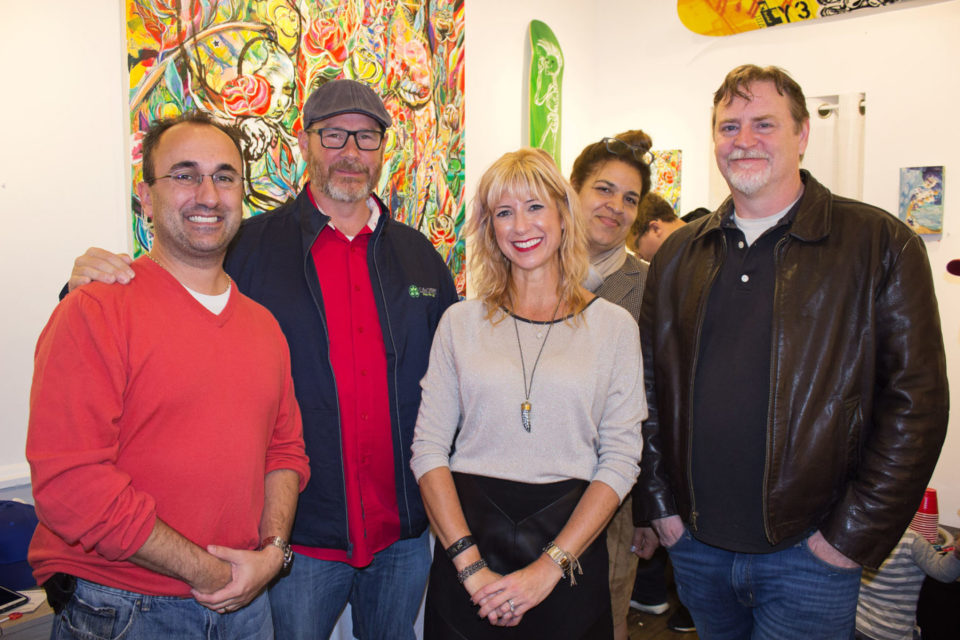 107 Bowers launched in 2016 in order to encourage a community of artists to grow and connect. They offer art classes for children and their gallery space has exhibitions on a regular basis.