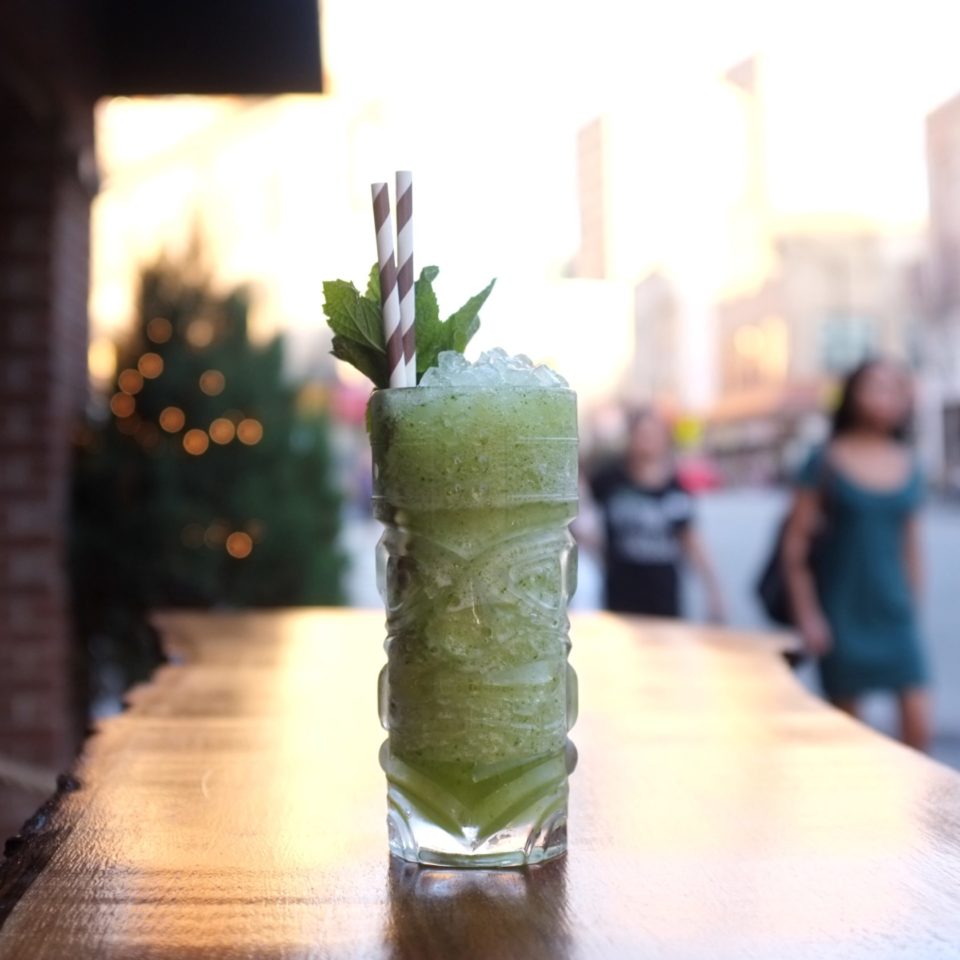 My favorite part about the drinking scene in Jersey City right now is that there are so many different places to go. When the warm weather hits, nothing hits the spot like a good frozen cocktail. One thing I've noticed this Summer is many establishments offering up some really great frozen drink options on their Summer menus. I wanted to highlight a few places that are really taking their frozen drink game to the next level. There are still a few more glorious weeks left of Summer to enjoy them, and what better time to start than your holiday weekend.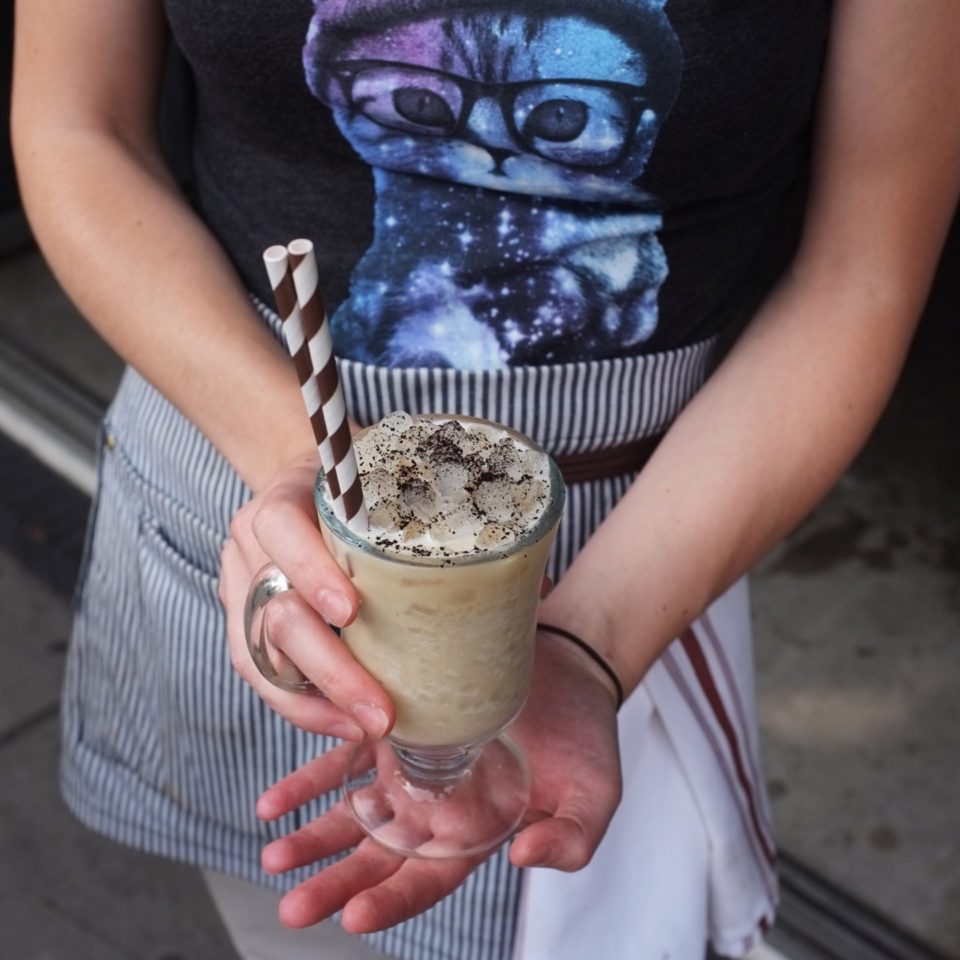 The Archer
176 Newark Ave.
The I Wish I Was in New Orleans cocktail is a riff on a frozen Irish coffee from my favorite bar in NOLA the Erin Rose. It has cognac, coffee liqueur, Mod Cup cold brew, heavy cream and demerara syrup. It's like a boozy coffee milkshake, and what's better than caffeinating and getting a little tipsy at the same time? The only thing better is supporting another small business (Mod Cup) and drinking with a cause! $1 from each of these drinks sold will be donated to the Red Cross for hurricane relief.
Cellar 335
335 Newark Ave.
They have a few variations on the Frozen Daiquiri in their New Orleans style slushy machines. I love the Miami Vice, which is a Piña Colada and Strawberry Daiquiri combined. It's sweet, fruity, refreshing and super strong.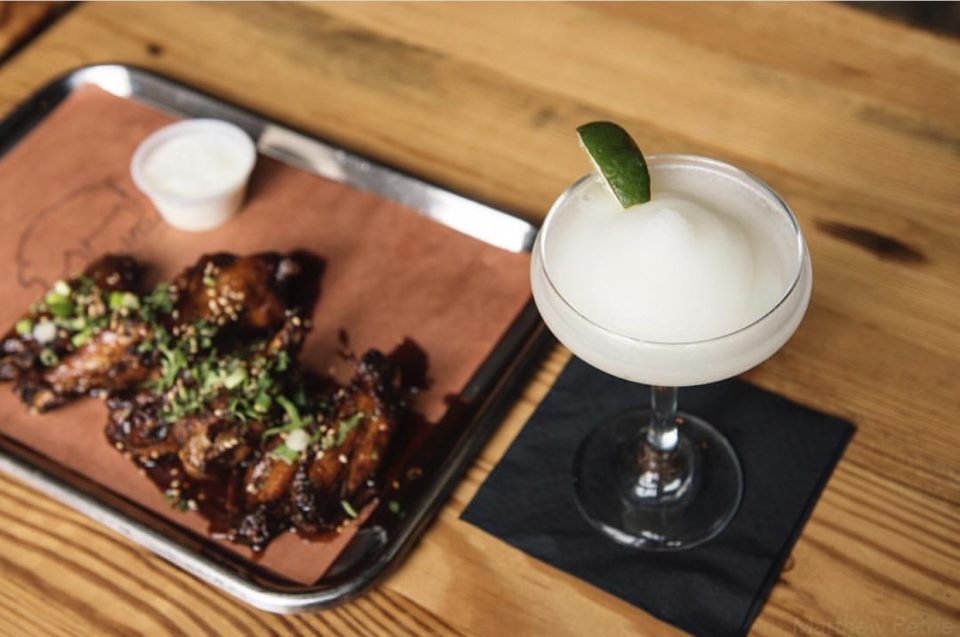 Hamilton Pork
247 10th St.
Have you spent some time in their backyard this Summer? It is glorious out there and the perfect thing to complement their food and the weather is one of their Frozen Margaritas. I'll have mine with salt, please. ;)
Porta
135 Newark Ave
They have had some really great frozen drinks on their rooftop this Summer, like this Frozen Aperol Spritz. My personal favorite was the Coconut Margarita, which was creamy and delicious and perfect for the warm weather. They also had a Watermelon Frosé that was fruity and refreshing.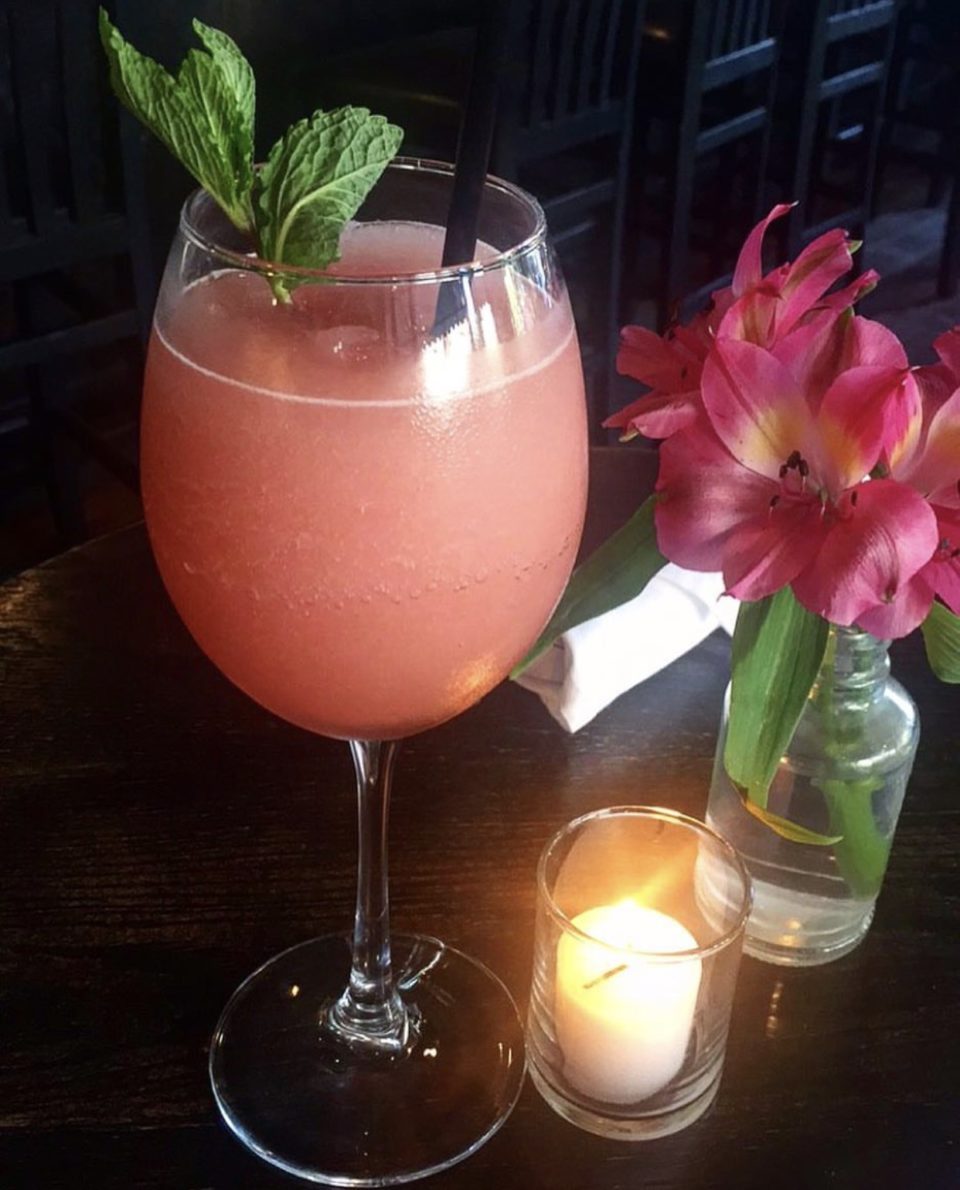 White Star
179 Warren St.
The Warren St. location is serving a delicious Frosé as well. There is nothing wrong with drinking all the rosé/frosé you can while the weather still permits it.
I hope you find the chance to drink a few of these before the Summer is over. Stay cool everyone and enjoy your holiday weekend. Happy drinking! xo Natalie