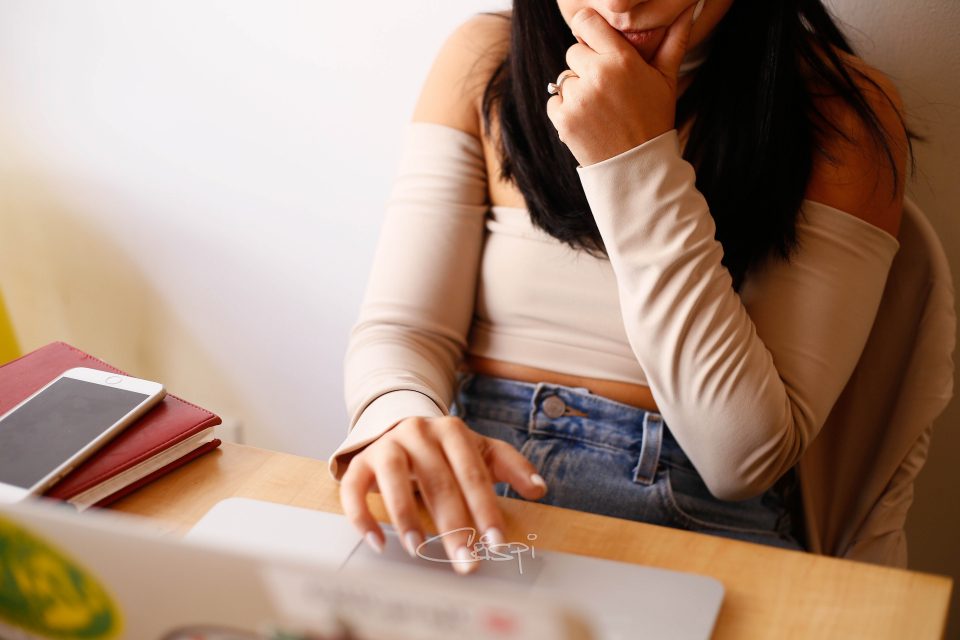 A while ago I put up a post on social media asking if people had any questions, whether it was about me, the blog, or Jersey City! So here it is. Everything you asked!
—
About Chicpea
Q: How long did you wait before leaving your full-time job in order to pursue your brand? -Emily
Two months. I started ChicpeaJC as a hobby to get to know my community and have a creative outlet other than my job. I did not plan on leaving the corporate world when I launched the site. About a month in, I realized that I found my passion but was afraid to make the jump. After the second month, I came up with a short-term plan and decided it would be now or never. I left my job and never looked back!
Q: Were you born in Jersey City? -anonymous
I get this question a lot. I was not born in Jersey City; I was born in Montreal, Canada in an Israeli home. I moved to Tel Aviv when I was about 11 and then moved back to Montreal 5 years later. I grew up most of my life outside of the United States.
Q: When did you move to Jersey City and what brought you here? -anonymous
Eight years ago, my husband (boyfriend at the time) and I we're living in Manhattan. We we're looking to move somewhere else, I was really unhappy there. My parents used to have a motor-home, and the closest R.V spot was actually in Jersey City. They told us that we should check it out. We came one weekend to explore, and I instantly fell in love. I felt an energy in the air, and it felt like I was meant to be here. The rest is history!
Q: I was born and raised in Jersey City. What makes you qualified to write about the city I grew up in, and you are not even from here? -anonymous
I understand people's reservations of the fact that I wasn't born here. But the truth is, I started the blog as a hobby, I did not plan for it to become what it is today. Am I qualified? I don't know. All I know is I am enjoying being part of this city and will continue writing about it and exploring it as long as people enjoy it and as long as I enjoy it! and I don't see that ending anytime soon!
Q: What is your nationality? -anonymous
I was born in Canada, but I also lived in Israel for a few years. My whole family lives in Israel now and I got my American citizenship last year!
Q: I am a lover of downtown JC, but I live in "the Hill area." Have you ever ventured out of downtown and found places you love? -essymoraa
Yes absolutely! I venture outside of the downtown area very often. I love Central Ave. Riverview Park in the Heights is where I go to disconnect from the world; the views are breathtaking. I love Laico's in Greenville, it's delicious. One of my closest friends owns a shop in McGinley Square called "The Clearport" and I like to hang out there. I really can go on and on! I try to show love to all parts of Jersey City.  I do live Downtown so sometimes it's easier for me to go to places nearby, but whenever I can, I am always out and about! some days I hit every neighborhood.
Q: How did you know this is what you wanted to do for the rest of your life? Especially since you were in the corporate world, were you always artistic and craving an outlet of some type? -jacklyn_lune
I didn't, and I still don't really. When I started the blog, I had no intention of leaving the corporate world. I had a great job with good pay, health benefits; it was challenging, etc. But I always felt like something was missing like I wasn't living up to my full potential, that there was more to life than sitting in meetings and complaining about things that I wasn't passionate about.
I was always really creative and artistic; I tried to use those skills in my job, but I was a tech trainer, so that wasn't always possible! I would come to work dressed up in funky outfits; I always stuck out like a sore thumb! I remember once one day I went out for coffee, and our office is in the design district in Manhattan and this guy came up to me and asked me who I designed for, "I'm not a designer," I said, "Are you a stylist?" When I told him I worked in the tech industry, he laughed and said: "Honey, you don't belong there."
He was right.
Q: What was your corporate job before doing what you are doing now? Why did you decide to leave it, and how did you get started with this blog? -rimini
I worked for an amazing company in the city. They are a Cisco Partner. I worked there for about seven years and slowly moved up the corporate ladder to become Director of Adoption and Evolution (Training). At one point I had my team and managed 4/5 trainers. I kicked ass. I left it because I found my passion and couldn't deny it. I started the blog two months before I left my job (see the previous answer).
Q: When you got here seven years ago did you ever think you would be 1. Still here, 2. Doing what you do now? 3. Having such an adventurous life? -elizaneals
I had no idea. I was hoping I would still be here! My whole life I moved around a lot because my parents are nomads. I don't know what it's like growing up in one spot which is what I wanted for my daughter.  If you told me four years ago that I would be a blogger, I would have laughed.
I never thought my life would be what it is, I had a normal job, I would come home and wear my mommy hat, watch TV and pass out. Things are way different now but I am loving every minute.
Q: I love what you're doing with your blog and promoting small business owners. Do you teach any social media courses? -Qaasun Munoz
I did two seminars as part of the Office of Innovation workshops for small business owners. You can find a video of the class here. I don't have plans in the near future for another class, but you never know!
Q: We'd love to know how your blog happened and came about. And your decision to focus on our rad city specifically. -pageantpompommom
Months before I even thought about starting the blog, I started taking photos of my daily outfits and posting them on Instagram and Pinterest. One day, I was shopping at Another Man's Treasure, I met Denny, who happens to be a successful menswear blogger. We started talking, and I told him about my little hobby, and then he said, "You should just start a blog." BOOM. Life changed forever. I spent the next few weeks researching and thinking about what I would write about and what my domain would be. I decided I would write a lifestyle blog and focus on fashion, parenting, and "random shit."
I bought the domain www.chicpealife.com. I hired a dope web guy Chris from Binary Sprocket (who is still the brains behind this site), and he helped me bring my vision alive. But something didn't feel right. I was curious about the people around me, the small businesses, the restaurants… I wanted to know more about my city, meet new people and explore different areas. I was torn. A few days before launching my husband said to me, "You love living here so much, why don't you write about it?" I called Chris and told him, change my domain to Chicpeajc. Now here we are!
Q: When do you sleep? -grandma downtown
Sleep is very important, but it's something I've sacrificed since starting this blog. Not to mention I have a toddler that occasionally likes to wake up in the middle of the night. But the direct answer is I sleep between 9:30pm-5:15am give or take a few hour (more take).
Q: Do you support local businesses in your everyday life? -joi_louise
Always! I shop local at every opportunity, and I eat locally. I rarely ever go into the city anymore. The only thing that I am guilty of is ordering Fresh Direct when I should go to the amazing farmer's markets whenever I can, but I do believe in simplifying life, and sometimes ordering food is easy. That, and I live in a 3rd floor walk up, and I am lazy. I would also say that 50% of my closet was purchased locally (another man's treasure, very, mint market, etc.)
—
About Jersey City
Q: What do you think of non-locals setting up an organization to give back to Jersey City, but have no affiliation with the town(never grew up, don't live nor plan on living there, don't even work there, etc.)? -Alex
I think doing anything positive is a great thing and always great for the community. But from what I've learned blogging the past two years is that Jersey City is like that tight-knit family, it takes time to get accepted and "break in" to that family but if you are positive and consistent they will eventually come around and support what you are doing. I am still working on that!
Q: What are your favorite eaters and foods from those eateries? -Sporting Optimism
This is such a tough question because what I love always changes! But I have to say a favorite is Union Republic's vegan ramen. It hits the spot.
Q: Where can I go for a swim – indoor or outdoor? Manmade or natural? -lauraramseytaylor
We have a great post for that! Read all about swimming in Jersey City here.
Q: Best places to run (in addition to Liberty State Park and waterfront)? -mklesse
I love running through the city streets. It's a nice change from the waterfront or the parks. If you run up Newark Ave all the way, there is a steep hill which makes your run very challenging. You can also run in the Heights on Palisade Ave and stop in Riverview Park to take in the views or have a cup of coffee at Modcup which will for sure give your run an extra edge. Last summer I ran with a friend and we ran to all the Jersey City Murals, it was a great way of seeing art and getting exercise in!
Q: Advice to new people in the city, where's the best place to meet new friends? -lissyhanflan
The Warehouse Cafe is good during the day; there are always creatives working there and people are pretty friendly. It depends on what you are into, but I think bars that have games are good to break the ice. Check out Barcade or the basement at South House. Modcup in the heights is also a great coffee shop, there is no wifi and people go there to hang out and chat with each other. I love it there.
Q: Are there any dog-friendly cafes/bars? Is there anywhere closely we can let our dog run off without a leash? That isn't a dog run? -lissyhanflan
I think now it's illegal to bring dogs into a cafe. I've seen pets outside of Marco and Pepe (I could be wrong), outside of The Warehouse. If you want to let a dog run without a leash, I highly recommend Liberty State Park. It's an urban oasis, and it's huge!
Q: Family-friendly restaurants for brunch and dinner? -catastrophe
I think all places are family friendly, I don't recommend taking your toddlers out to a busy restaurant after certain hours.
Q: Where can I get great Mexican (authentic) in Jersey City? -thegreatgabby14
Taqueria is my favorite.
—
About the blog
Q: What is your policy on payment/freebies/comps/preferential treatment by non-sponsored businesses you write? -Amy Wilson
I don't have a policy, to be honest. If a restaurant comps my meal, I of course will at least post a photo on social media promoting their food. Regardless of whether a meal is comped or paid, I will never write anything negative. That is my policy across the board. If a post is sponsored, it is always subtitled "Sponsored Post".
Also, for the most part, I post on social media wherever I am because I am all about helping small businesses whether they are sponsored or comped or paid for. I also want to keep my followers informed on where they can go to eat, shop etc.
Q: What is a sponsored post? -anonymous
A sponsored post is a paid article. Usually, a local business will reach out to us and ask for marketing assistance, help to get the word out there of what they are doing. I have a press kit that offers a wide variety of advertisement and sponsorship opportunities at various price points.  The article is conducted like a non-sponsored post; the format is the same, but we do mark it as "sponsored post" so that people know the difference. We try to be fully transparent when articles are sponsored or not. We also don't publish more than one or two sponsored articles per week. Some weeks we have none.
Q: How do you conduct your interviews and capture quotes for your stories? Do you write them on a pad or use a voice recorder? -randomortizjr
I always use a voice recorder. We then transcribe all the interviews verbatim. I do this because everyone has a unique and distinct personality, and I want to make sure we capture that in their articles.
Q: Do you ever write anything negative? How do we know you are being honest in your posts? -anonymous
I never write anything negative. My mom always said, "If you don't have anything good to say, don't say it." ChicpeaJC is not the NY Times or Yelp. We are not food or art critics. I don't think I am in any position to ruin a business based on a bad experience. That being said, since I've started I haven't had any bad experiences.
Sure there are some restaurants I like more than others or artists that I connect to more than others but I am the type of person that see's the good in everything. I know it's hard to believe, but everything I write is honest and from the heart. I am a feel good person and find the good in EVERYTHING, even a soggy pizza. Because Pizza is like sex, it's always good, even when it's bad. The point of the story is, if you met me you would understand this whole "positivity" thing, I promise you, it comes from a good place and it's genuine.
Q: How do you make money? -Jamie
I sell advertisements and sponsored articles on my the blog. I also do some freelance work to supplement my income. I do whatever I can to get by and keep this engine running. That's the truth.
Q: What was your favorite interview? -Nicole Heinan
This is a tough one. I have a few favorites: Engine 9, Mayor Steven Fulop, Andy Mac, and my most recent one, a band, Conundrum. Every article I write has a special place and memory in my heart. I really love meeting new people and telling their stories.
—
If you have any questions that I haven't answered feel free to ask in the comments below!