Let's face it, many NJ shore towns attract a particular crowd that was ingloriously popularized by MTV'S The Jersey Shore. While many still flock to our state's most notorious beach towns in spite of this – or in some cases, because of it – there are plenty of Jersey Shore towns that avoid said stereotypes. In fact, let's not even call them Jersey Shore towns. Let's instead refer to them as Jersey beach towns.
Here are five Jersey beach towns to check out this summer.
Asbury Park
From the grand vacant Beaux-Arts buildings of yesterday to the trendy, hipster restaurants and bars of today, the Asbury Park boardwalk is unlike anything else you'll find in NJ. It also captures the town's eclectic vibe, great food scene and historic charm – all of which are reminiscent of Jersey City or Brooklyn, but on the beach.
And there's the music scene. The legendary The Stone Pony – where Bruce Springsteen and many others came to fame – still features great live acts almost every night of the week and hosts a summerstage series that can be seen and heard from the boardwalk. The Anchor's Bend – located in the historic Convention Hall – hosts the free Jams in the Sand summer series, while nearby venues The Wonder Bar and The Saint have their own place in Asbury Park's rich music history.
Downtown Asbury Park has experienced a revival of its own, with notable restaurants such as brunch-favorite Toast and Asbury Festhalle & Biergarten – recently named one of the best beer gardens in the country by CNN.
Overnighters can stay at The Asbury Hotel – the town's newest hotel, which features a rooftop cocktail bar and a rooftop cinema that shows movies on Friday and Saturday nights. Those who don't have a car can take a bus directly from Jersey City to Asbury Park via JC Day Trippers or take the NJ Transit North Jersey Coast express line from Newark Penn Station beginning in July.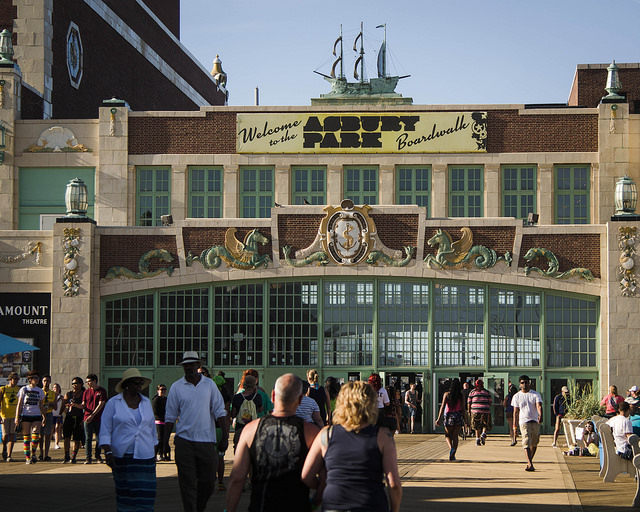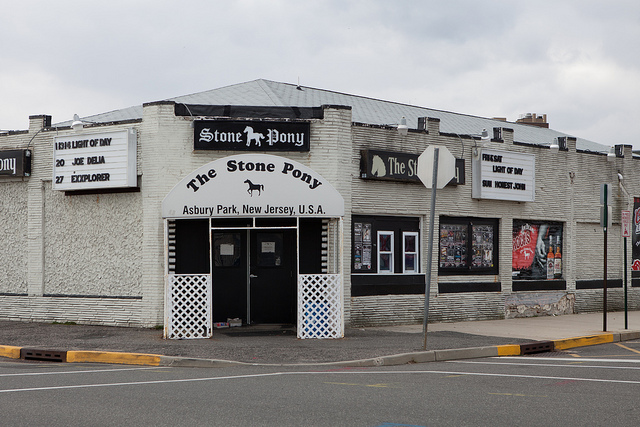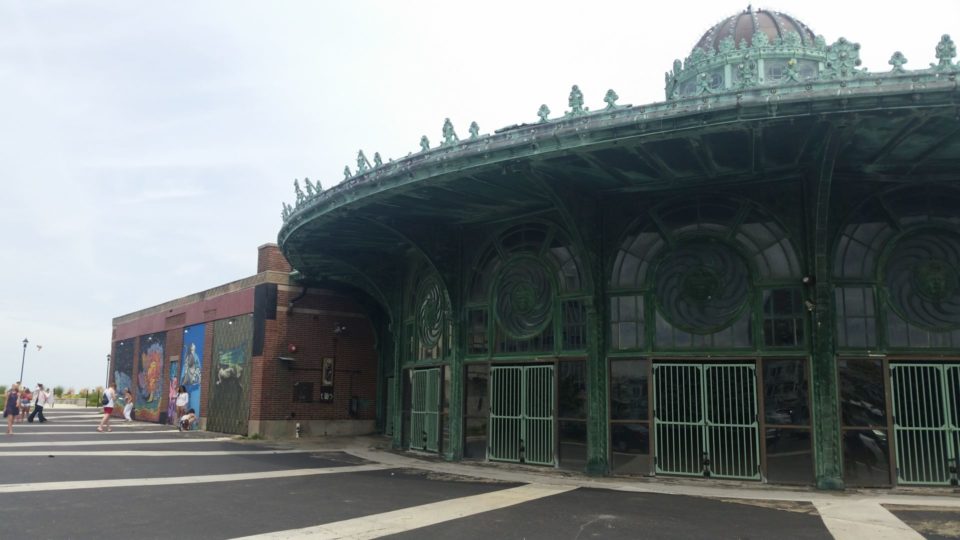 Cape May
For all the reasons to visit Cape May in the off-season, there's just as many reasons to go in the summer. With soft powdery sand, incredible sunset views and just the right beach width, it's no wonder Cape May was named the best beach in NJ last year.
Sure, it can get a bit crowded during peak season, but the vibe is relaxed, the charm level is high and there are plenty of ways to unwind off the sand. Simply walking along the streets lined with colorful Victorian-era homes is a great way to spend time in between beach and dinner time.
And while it has a sleepy beach town feel, Cape May is not without lively dining and nightlife options. Highlights include the somewhat secluded 410 Bank Street, which serves Creole-Caribbean cuisine in a colorful ambience, and The Mad Batter, which offers live music nightly and craft cocktails in addition to its popular dinner menu. Late night libations can be found along the Washington Street outdoor walking mall and on the 400 block of Beach Ave., where Cabana's, Carney's and Iron Pier Craft House feature live music each weekend.
The 200-year old Congress Hall offers everything you'll need for a luxury stay – a full-service spa, private beach tent rentals, a cozy restaurant, a piano/cocktail bar, a music lounge and a coffee shop – in one place. The Inn of Cape May is another standout, featuring a large veranda lined with rocking chairs for visitors to pass time and an adjoining restaurant – Aleathea's.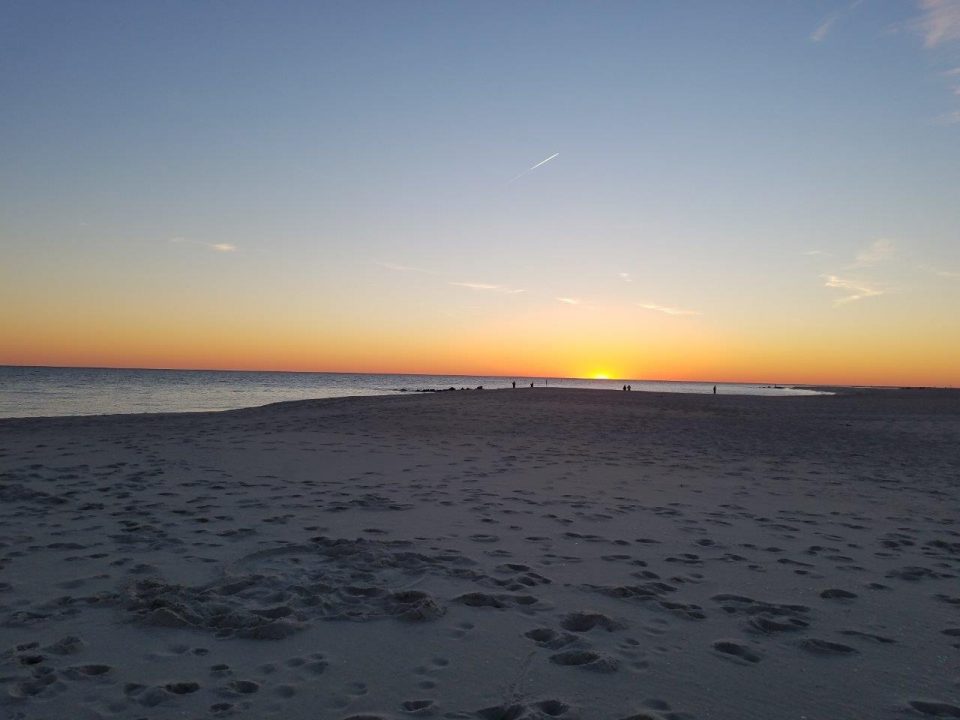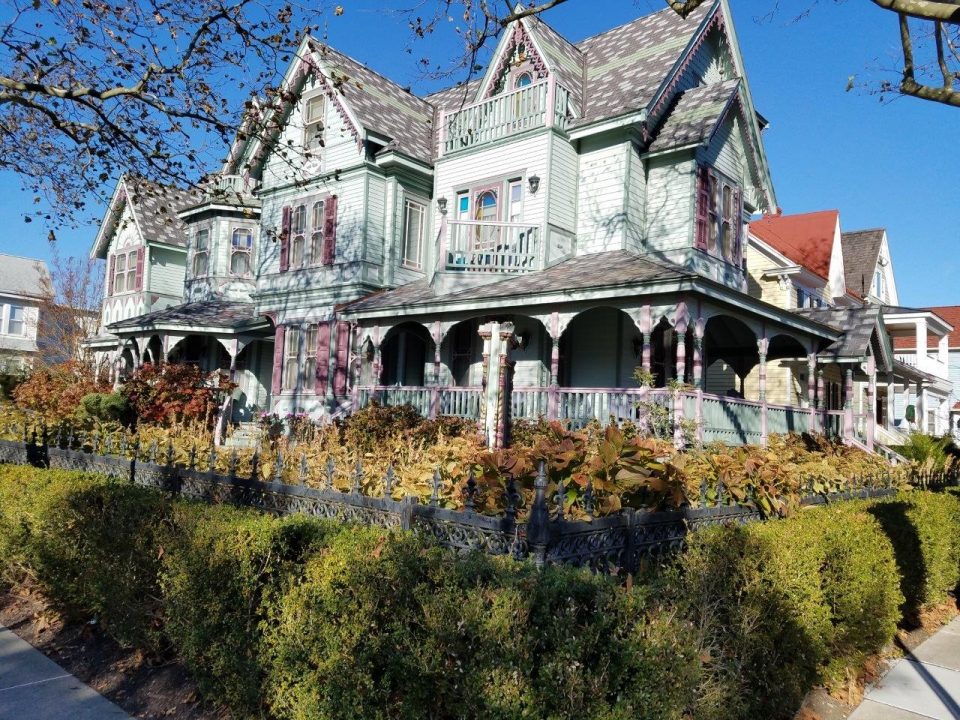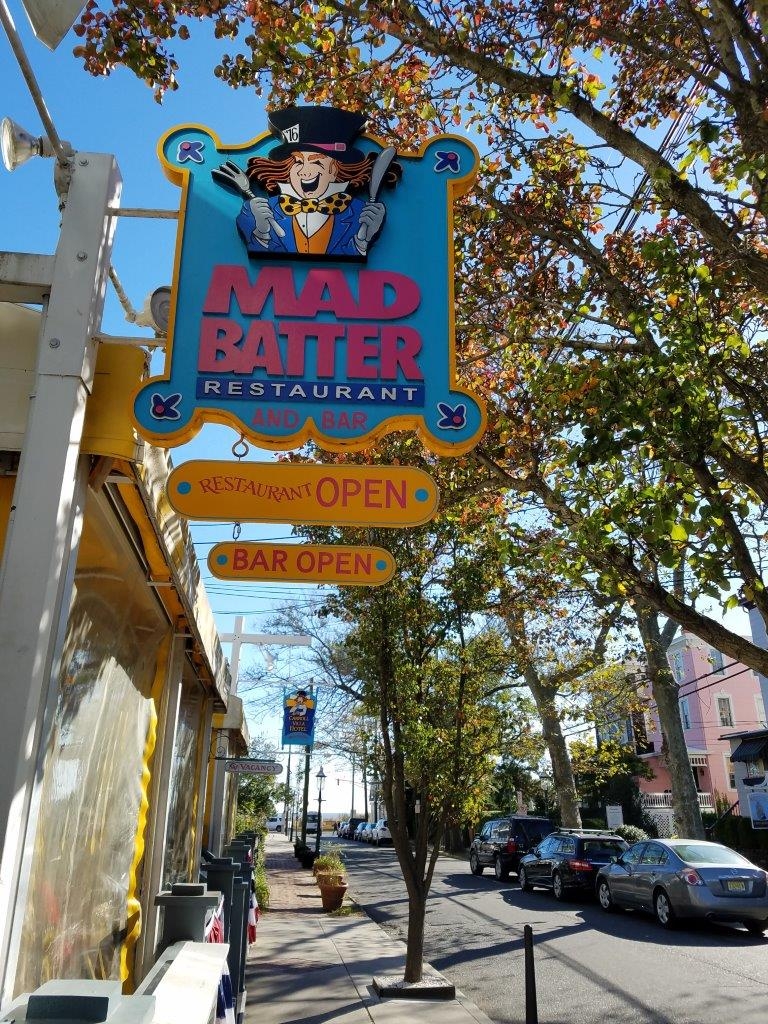 Ocean City
If you're seeking a traditional shore experience without the rowdy crowds, Ocean City is the perfect destination. With a 2.5-mile boardwalk full of food, games and attractions, Ocean City may be the most family-friendly of New Jersey's beach towns.
Strolling along the boardwalk, you'll find all of the iconic shore eats: cheesesteaks (Voltaco's); pizza (Manco & Manco); french fries (Curly's); gyros (Opa); frozen custard (Kohr Brothers); fudge/taffy (Shriver's); popcorn (Johnson's) and donuts (Brown's). Entertainment options include two amusement parks, a water park, go kart racing and no less than 8 themed miniature golf courses.
The Ocean City Music Pier hosts a concert and theatre series throughout the summer. And every Tuesday night, Ocean City celebrates Philadelphia's unique Mummers tradition with costumed string bands marching up and down the boardwalk.
It is, however, a dry town, and one without any BYOBs at that. If you want to make booze part of your visit, opt for one of the town's many vacation rentals (most of which have porches) over a hotel and stock up at a nearby liquor store just outside of town.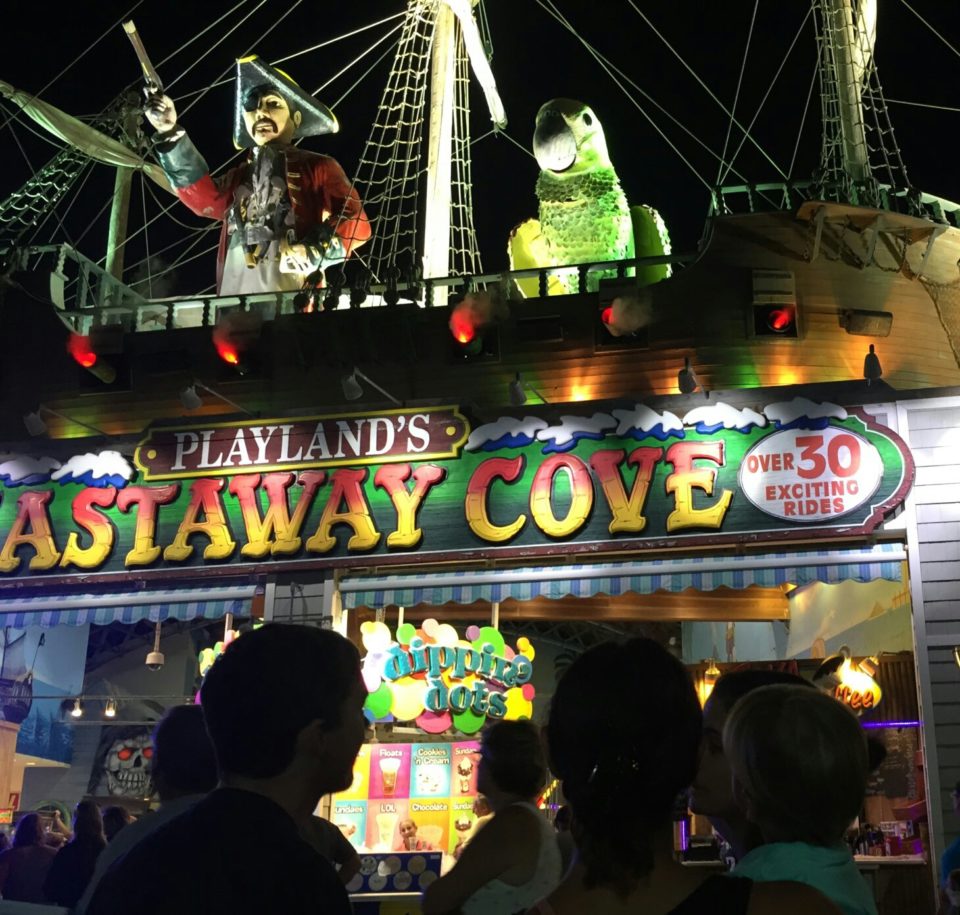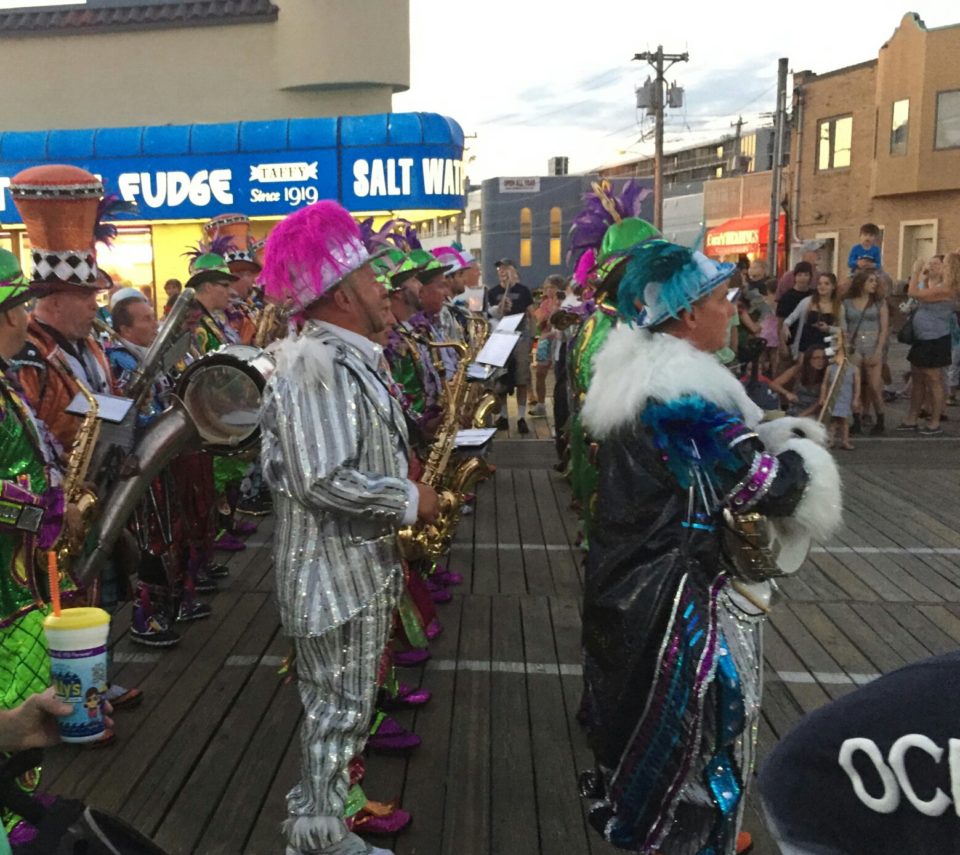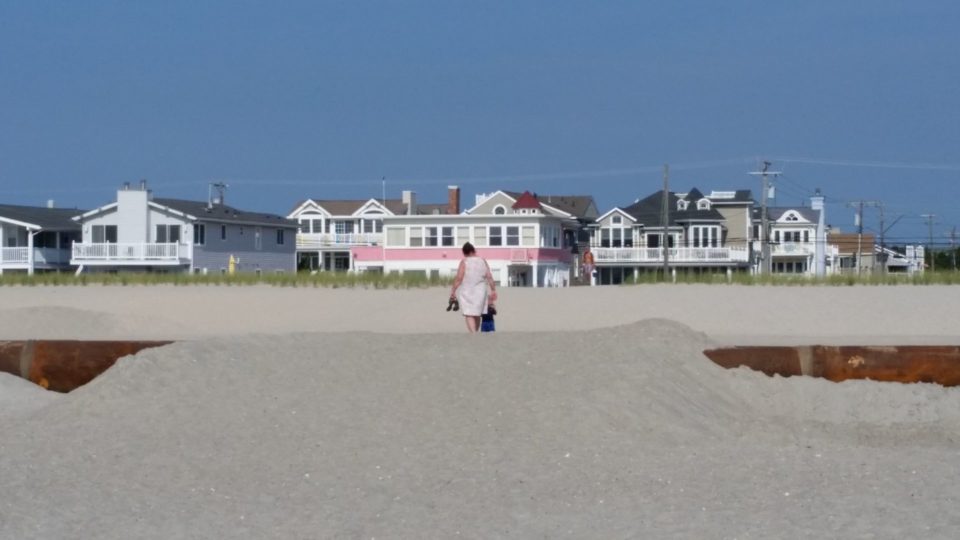 Ocean Grove
Neighboring Asbury Park is the tiny, quaint town of Ocean Grove. With a pristine stretch of beach set against the largest number of Victorian-era buildings in the country (even more than Cape May), this square-mile town is the definition of a charming, sleepy beach town.
This family-friendly beach stands out as a quiet refuge that allows food on the beach, offers easy bathroom access and features free street parking. Ocean Grove Beach also hosts kid-friendly events like the Sand Sculpture Contest (7/6) and Teddy Bear Picnic (8/12), as well as a variety of historic walking tours.
The tree-lined downtown area features shops that have stood the test of time. Nagle's Apothecary Cafe is an old-fashioned restaurant and ice cream parlor that opened as a pharmacy in the 1880s. Day's Ice Cream has been serving customers at the same location since 1876.
Stay in one of the town's Victorian B&Bs such as The Carriage House B&B or The Lillagaard Bed and Breakfast.