The Jersey Shore during the summertime gives being single an entirely new meaning. There are so many places to go, and the influx of people who visit the area during the summer provides endless options of other singles to meet. One hour from North Jersey lands you into Monmouth County, which is accessible by both train and car. This county has some of the hottest beaches, restaurants, and nightlife. Soak up the rays during the day and then change into your sharpest clothes to hit the town at night. 
Here are three of the classiest bars in Monmouth County where you might meet your summer fling, or maybe even THE person who will be in your life a lot longer. You have a stronger chance of meeting the handsome man or stunning woman you might have missed on the PATH train at these spots. Watermark, Teak, and Avenue run you about $15 plus for a specialty cocktail, but the stunning ambiance and posh crowd make up for it. These fabulous hotspots all have outdoor seating – perfect for great weather and being safe during the pandemic.
Watermark, 800 Ocean Ave., Second Floor, Asbury Park, NJ 07712
On the Asbury Park boardwalk looking over the ocean sits Watermark. Watermark is a nightspot that has an outdoor deck with comfortable seating for you to lounge the night away. Watermark has a frequent crowd of all ethnicities, colors, and genders, all among the over-30 group. Watermark is quite the mixed bag and is particularly friendly to the LGBTQ community. A casual cool dress code is welcomed until 9 pm. After 9 pm, the dress code switches to cocktail attire and patrons are dressed to impress.
Its second-floor location sets it apart, especially because you will get a panoramic view of the Asbury Park beach and boardwalk. Watermark offers waitress service, a nightly DJ, and many exotic drink options. They are currently taking reservations for 30/60/90 minutes the day of. May I suggest the Watermark lemonade? I swear it tastes like summer.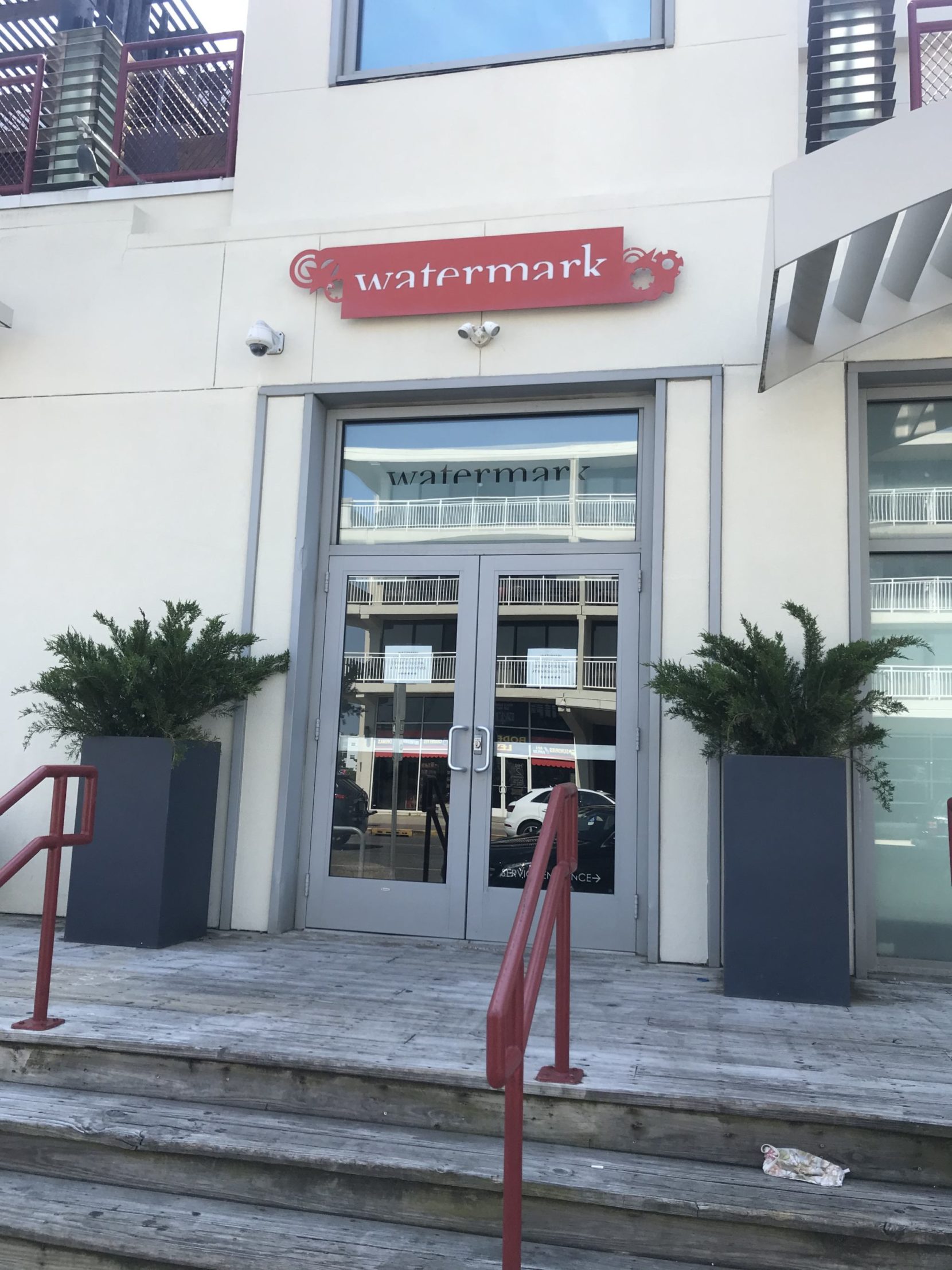 Teak, 64 Monmouth St. #64, Red Bank, NJ 07701
In the heart of Red Bank just 15 minutes from the beach is a bar/restaurant called Teak. Teak has sleek decor and a bustling bar scene. They offer Asian cuisine with a wide array of wine and cocktails.
Teak has a comfortable, yet polished dress code with a late 20's crowd. Yes, this bar has a group of late 20's but no drinking games here. This trendy hot spot currently has outdoor seating under a tent and they take reservations. Teak is a modern hideaway from the beach crowd.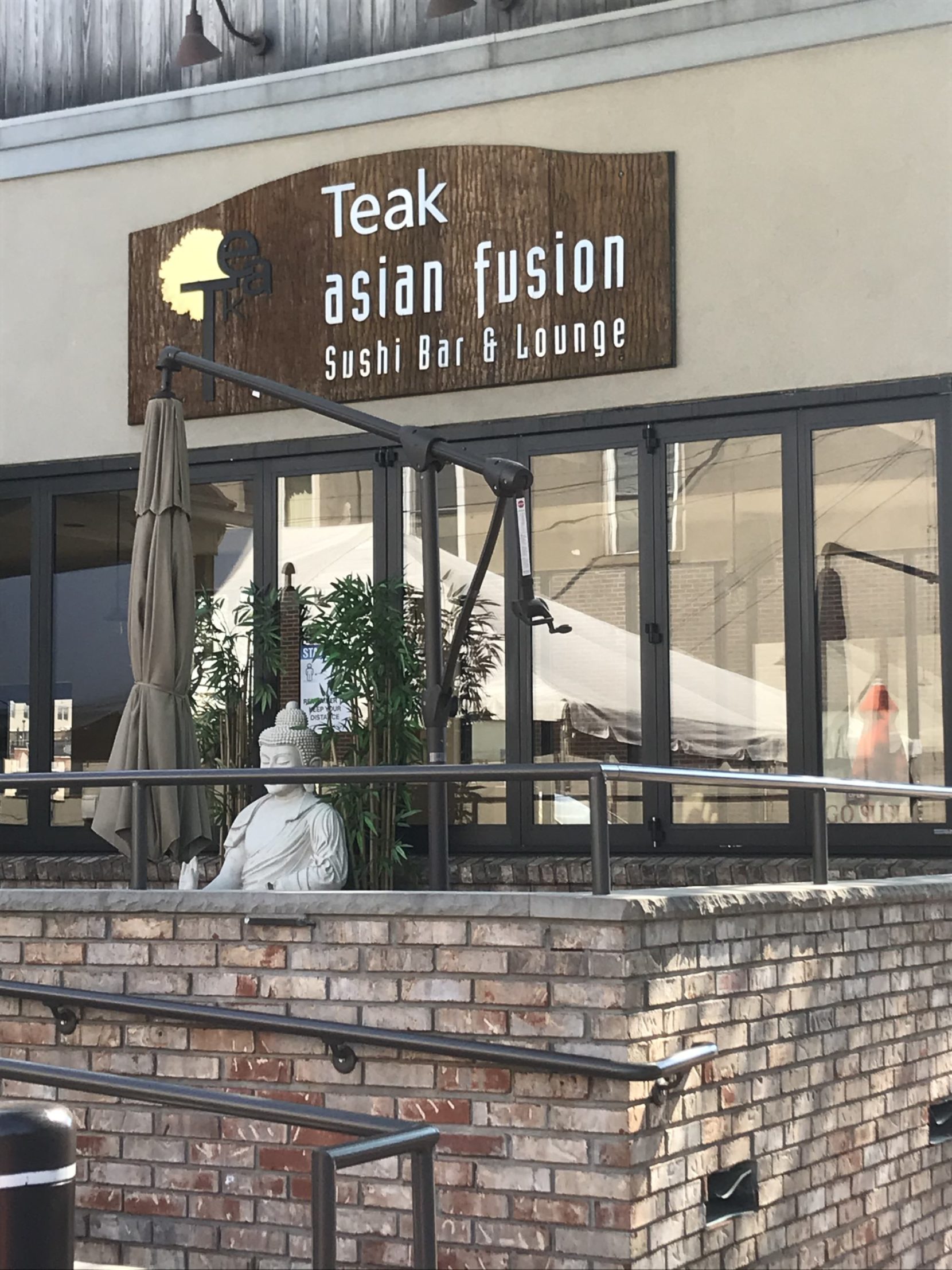 Avenue Le Club, 23 Ocean Ave., Long Branch, NJ 07740
Avenue Le Club is part of an oceanfront-dining destination called Pier Village. A polished beachside restaurant/bar, it offers French cuisine and a creative list of wine and cocktails. 
Avenue Le Club has an above 30's crowd with a casual chic dress code. You will be sure to spot an enticing person that might just whisk you away for a great time. This modern nightspot is currently taking reservations for outdoor dining on its deck. Avenue Le Club is reminiscent of a brassiere with a sexy crowd.
Alex Bourgeois is a health and fitness blogger and a professional yoga instructor. Visit her website at healhousehome.com.