We asked and you guys delivered! Here are some of the top recommended spots for falafel in the metro area.
---
Hudson County
Gypsy Grill – Jersey City
187 Newark Ave
Grab a Gypsy Box with 7 pieces of falafel or a Falafel Hummus sandwich at Gypsy Grill.
Ibby's Falafel – Jersey City
303 Grove St
The name says it all! Ibby's Falafel offers sandwiches, salads, and platters with falafel.
Uncle Momo – Jersey City
289 Grove St
Uncle Momo has a falafel plate on their menu!
Mordi's Food Truck – Jersey City
If you catch Mordi's Food Truck near you, grab a falafel in pita or a salad with falafel on top.
Cava – Jersey City
30 Montgomery St
If you find yourself stopping by Cava for a bowl or pita, you can choose falafel as your protein.
Flatbread Grill – Hoboken
517 Washington St
Flatbread Grill has delicious bread made in-house and platters, perfect for falafel pita pockets or a platter with rice and shepherd salad.
Mamoun's – Hoboken
300 Washington St
Open late, Mamoun's is a great falafel spot for late-night cravings as well as a quick lunch.
Falafull Food Truck – Hoboken
Pier 13
You can find Falafull Food Truck at Pier 13, so grab some drinks to go with your falafel sandwich.
Ali Baba – Hoboken
912 Washington St
Ali Baba offers falafel platters with a large serving of hummus and sandwiches loaded with falafel, tahini, hummus, salad, and hot sauce.
Teddy's Place – Bayonne
5 W 25th St
If you're looking for falafel in Bayonne, Teddy's Place offers falafel alongside a menu of gyros, hero sandwiches, salads, and more.
New Jersey
Avo's Grill – Cliffside Park
720 Anderson Ave
Falafel-ly Yours – South Orange
50 S Orange Ave
Sofia's Mediterranean Grill – Hasbrouck Heights
220 Boulevard
La'ziza – Clifton
341 Crooks Ave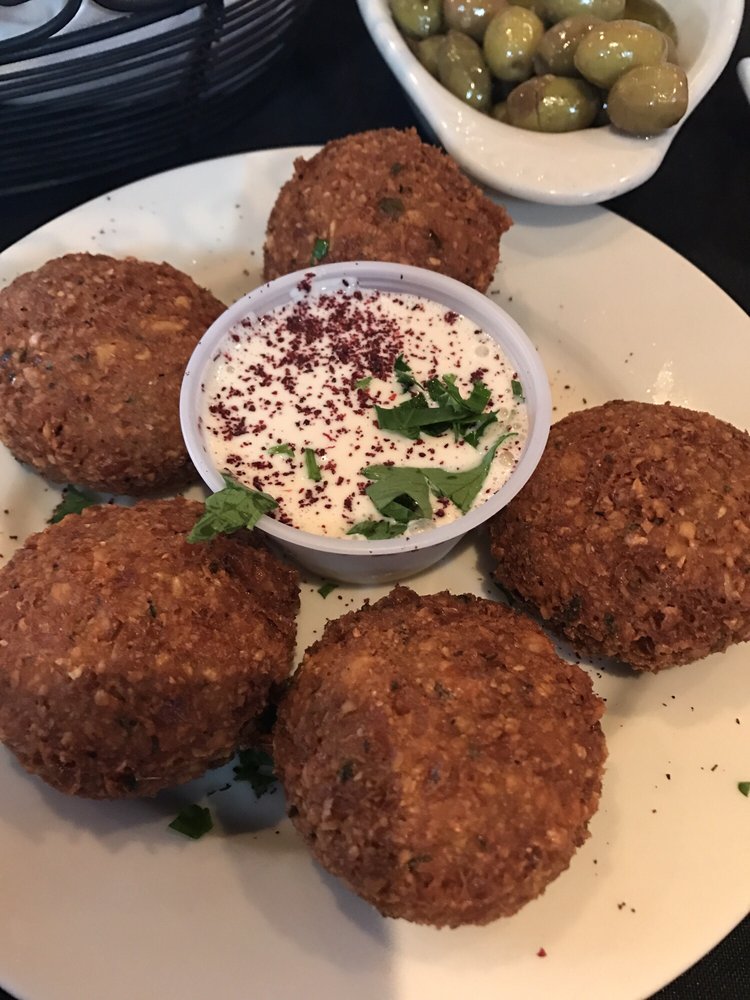 Best Falafel & Shawarma – Garfield
17 Outwater Ln
https://www.instagram.com/p/BvvC8ckDjEF/
Falafel Hut – Montclair
213 Bellevue Ave
King of Shish Kabob – Woodland Park
932 McBride Ave
Stefanos Mediterranean Grille – Secaucus
700 Plaza Dr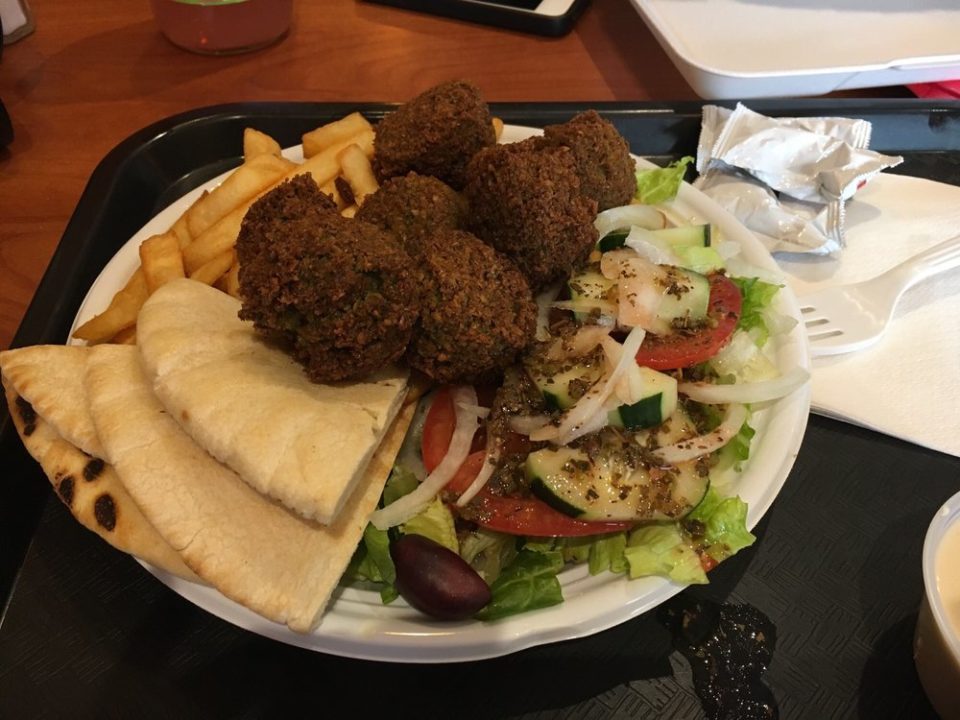 Crazy 4 Falafel – Edison
260 Talmadge Rd
New York
Taïm – Manhattan
222 Waverly Pl
Crisp – Manhattan
110 W 40th St
Rainbow Falafel – Manhattan
26 E 17th St
Nish Nush – Manhattan
88 Reade St
Sam's Falafel Cart – Manhattan
100 Cedar St
Oasis – Brooklyn
161 N 7th St
https://www.instagram.com/p/ByavsB3lU7k/
Bedouin Tent – Brooklyn
405 Atlantic Ave
https://www.instagram.com/p/BgZQVb4jU1h/