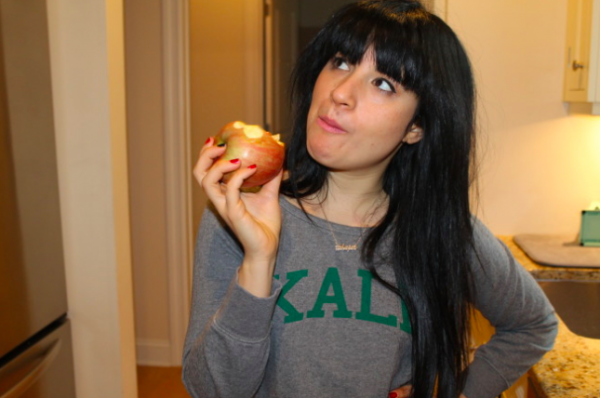 January is the month where everyone tries to get their shit together and goes back to eating healthy; cutting out booze, carbs, meat etc. Last year I teamed up with a local nutritionist and we put together a list of our top places to eat and shop for healthy food in Jersey City. The post was so well received I wanted to do another one for 2016. This time teaming up with a fitness pro/mom/lady boss Kristin owner of IronPlate studios. Here is our top 15, because it was too hard to narrow it down to just 10 places.
Do you have a favorite healthy spot or dish that is your go to? Comment below!
1.Busy Bee Organics
Chicpea: I've been ordering food from Busy Bee ever since I interviewed girl-boss Michelle for a post. I fell in love with her and her delicious food. Busy-bee is a staple in the chicpea home! Every week, Busy Bee sends us an email with a new menu of the week, we select what we want to eat and the delivery time and date and then we get a fresh healthy meal right at our doorstep.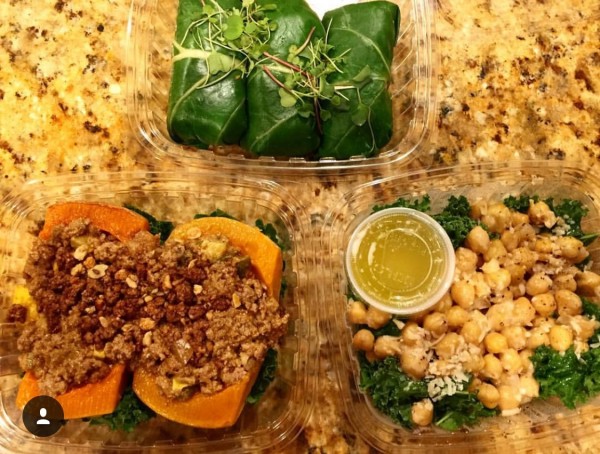 "At Busy Bee, we are dedicated in providing the "busy bees" of our community with health-supportive, flavorful grab and go foods for every lifestyle"
Busy Bee caters to all your nutrition needs whether you are vegan or even paleo, she's got it covered!
Eat this: Well anything you order from here is guaranteed to be nutritionally sound. All the items on the website list the ingredients and even calorie content. I am a huge fan of Busy Bee's "buffins" which are high-protein, all-natural, gluten free muffins that are extremely delicious!! and they come with yoga mats (that's a lie).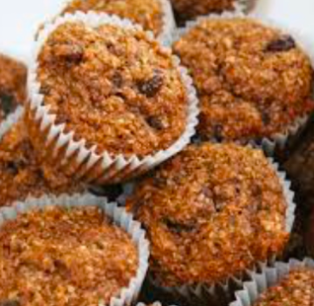 2. Jersey City's Farmers Markets/JC Food Coop
Kristin: At IronPlate Studios we recommend prepping meals at home for maximum control over what goes into your food.  Eating at home is always best, so plan a "clean" menu and hit up the local JC Farmers Markets for your ingredients!
Chicpea: The JC Farmers markets are closed for the winter season until April. You can alternatively order from JC Food Coop! you can order locally grown/sourced food and eco-conscious cleaning supplies and other items online through them for delivery near Journal Square (you have to go to the site to pick it up) once per week. http://jcfoodcoop.coop/
Eat This: Grab some fresh in-season veggies and organic meat for a delicious and easy stir fry dish!
Pictured below was fresh eats I got from the Riverview Farmers Market in the summer!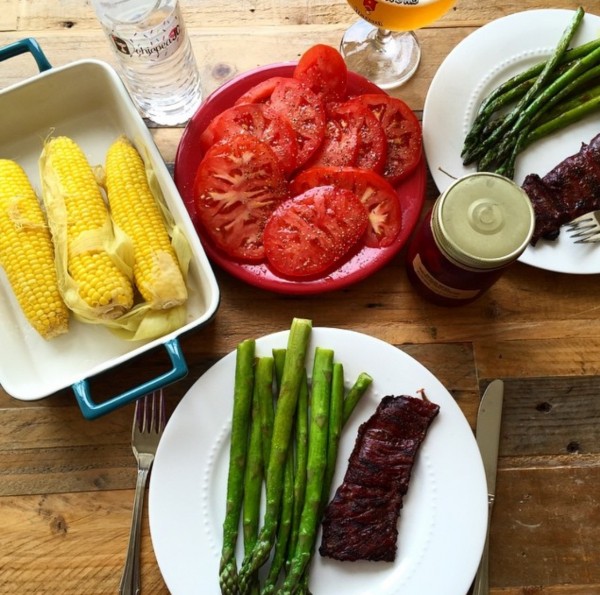 3. Bone-In
I love Bone-in so much! They are the ones that popped my meat eating cherry after a full year of being a vegetarian. Since they only serve farm fresh, grass fed meats they are the most trusted meat people in Jersey City. I trust Ron and Virginia the owners like they are my family members. They are so knowledgeable when it comes to good eating. If you have questions they will take the time to give you all the info you need. Great for people who would like to follow the Paleo way of life.
Bone-in offers bone broths and stews as well as other healthy local farm fresh provisions… and they deliver!!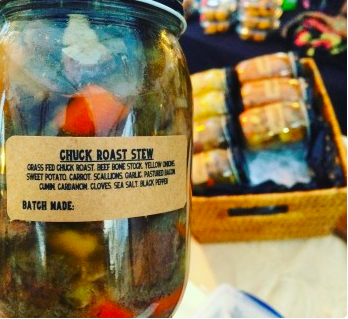 Eat This: Chuck Roast and Sweet Potato Stew or a Couples buyer bag which includes
1 LB – Grass Fed Filets of Beef Tenderloin
1 LB – Grass Fed Ribeye
1 LB –  Pastured Bacon or Chicken Sausage
2 (+) LB – Free Range Chicken Breasts
Dozen Pastured Free Range Eggs
16 oz Jarred Protein of the Week
16oz Kimchi
32oz Beef or Chicken Bone Broth
4. JC Fish Stand
Kristin: In the same spirit as local Farmers Markets, one could plan a clean meal and hit up the new JC Fish Stand while planning that same, at-home clean meal centered around seafood, a high quality and delicious protein source.
Eat This: All their fishes are wild caught and organically raised so anything you get is a good choice! Grill it, bake it, add some spices or even just a little olive oil, salt, pepper and lemon and you got yourself a delicious healthy dinner.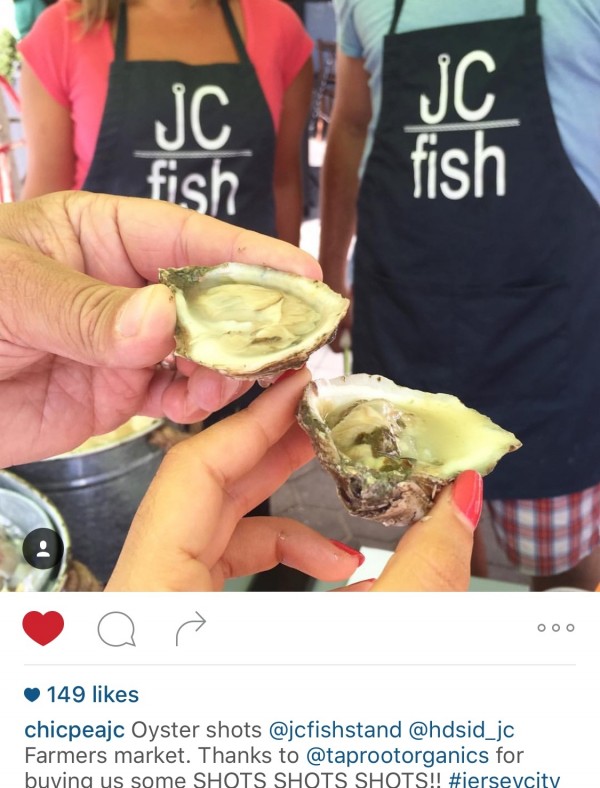 5. Short Grain JC
Chicpea: If you follow me on Instragram, I am sure you've noticed that I eat here at least once a week. I like to work from there because the food is fresh, the coffee is great and the staff is super nice and accommodating. Their menu is full of healthy choices and the portions aren't too crazy.
Eat this: "The chicpea special" : Kale salad with fried egg and turkey. If you're feeling extra naughty get one of their fresh juices.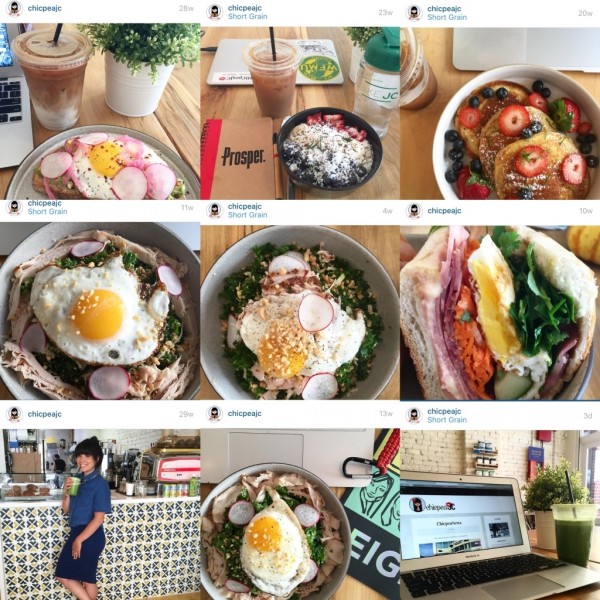 6. Just BeClaws
Kristin: Just BeClaws is a delicious Vietnamese Cajun seafood spot! A top IronPlate Studios pick. Bring Napkins!!
Eat this: Oysters, steamed seafood, and small side of rice – perfect portions of lean protein, and carbohydrates to fuel any workout.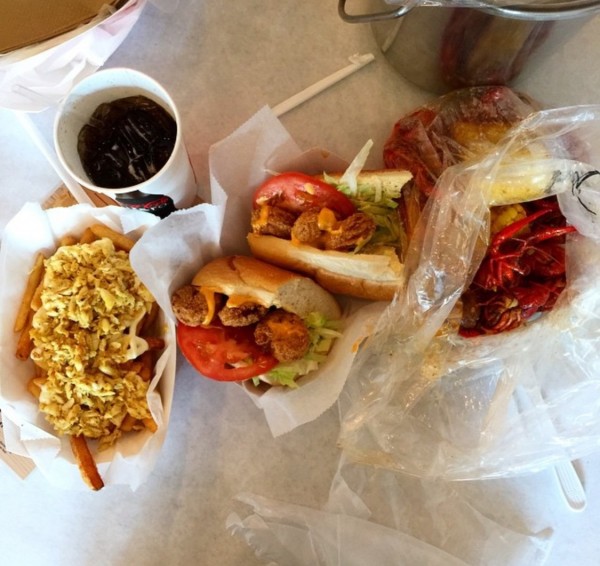 7. Carvao BBQ
A Portuguese BBQ Spot that opened this past year in the McGinley Square area has so many healthy options!! Delicious BBQ meats, Fish and even vegetarian friendly options. This is a great place to bring the whole family! Everyone will find something nutritious to enjoy.
Eat this: Chicken Bowl with Black Beans (go easy not the rice)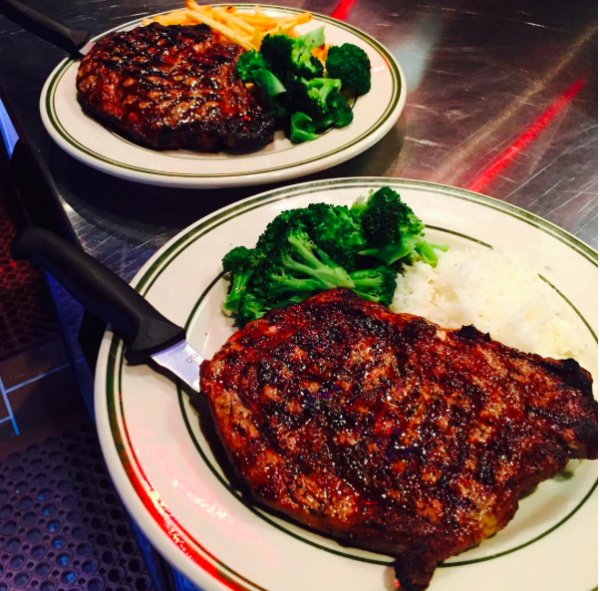 8. Subia's Organic Cafe
Chicpea: This place is a vegan's dream! They have amazing dishes that are incredibly delicious and so filling. Anytime I've brought a carnivore with me to Subia's they left feeling really full and satisfied. They also have juices and smoothies! No yoga matts though.
Eat this: Black Bean Burger or the Raw Salad.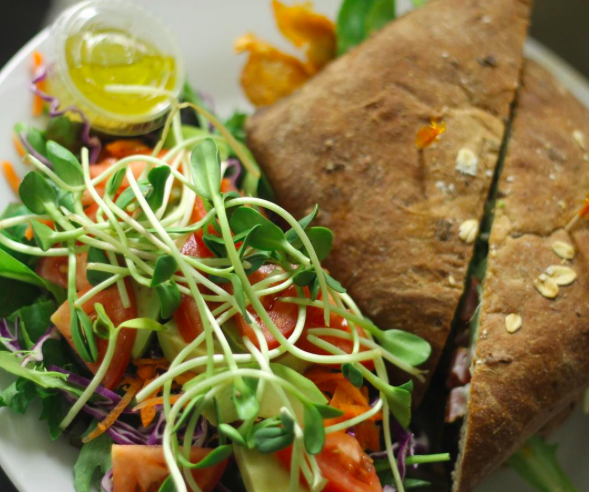 9. Sushi
Kristin: Any good diet plan wouldn't be without our beloved sushi as a healthier "dining out" option.  Try Honshu for the best in town!
Eat this: Stick to the cleaner rolls (with brown rice of course) and sashimi platter.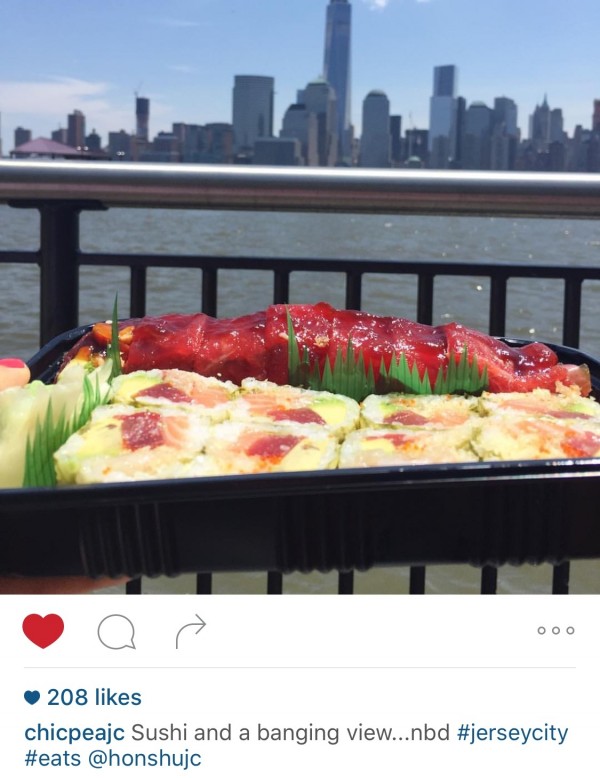 10. Nature's House
Chicpea: Every time I run into Mayor Steven Fulop walking around downtown Jersey City, he has is always drinking a yummy looking smoothie. I asked him where he gets them "Nature's House on Newark Ave."
What do you order? "It varies what I order every day. Everything is made to order… They have a huge menu. $5 for a smoothie"
I will have what he's having…I walked in here recently and Nature's house sells all kind of health products; Vitamins, grains, nuts, probiotics… you name it they got it! Everything is really well priced too! They also make green juices to order for on $6!
*** For the record, I really tried to get a photo of the Mayor drinking his smoothie!
They don't have a website….
11. The Green Radish Food Truck
Yay for healthy food trucks!! Have a hankering for street food without the guilt? The Green Radish to the rescue!
Eat this: Black Bean Burger.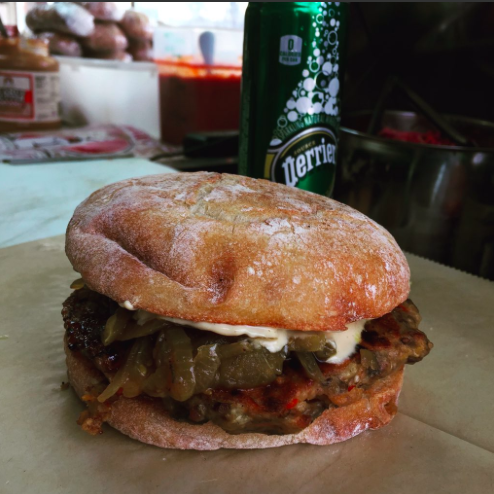 Want to know where to find The Green Radish? Follow them on Twitter https://twitter.com/thegreenradish1
12. Dolma 
Chicpea: Dolma recently opened it's doors on Grand Street, it is owned by the same people who run Two Aprons. Dolma is a turkish/mediterranean eatery and they are currently only open during the day and for brunch on the weekends. The owner told me they will be opening up for dinner very soon. I recently went to eat there and the food was delicious and super fresh! I want to eat here everyday.
Eat this: Fattoush Salad with Grill Salmon or for brunch the home-made yogurt with fruit (it's so good I swear! the owner strains the yogurt in house)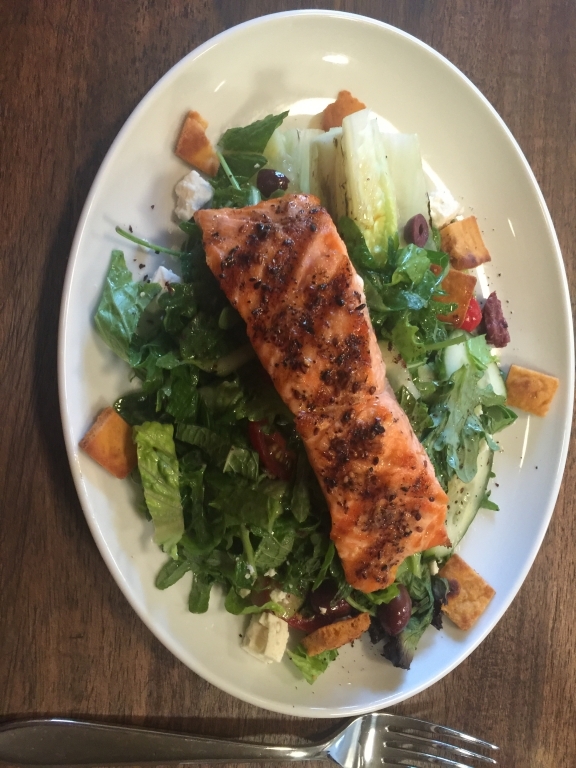 Dolma
270 Grand St
Jersey City, NJ 07302
13. Chickpea JSQ
Chicpea: No I did not open a restaurant in Journal Square and they did not pay me to put them on this list!! Yes I am clearly biased but this place is great for an on-the-go easy lunch. I love falafel so much, but most places fry them and that is no bueno. Chickpea bakes their falafels and they are pretty good!
Eat This: Make your own Salad with Falafel and hummus.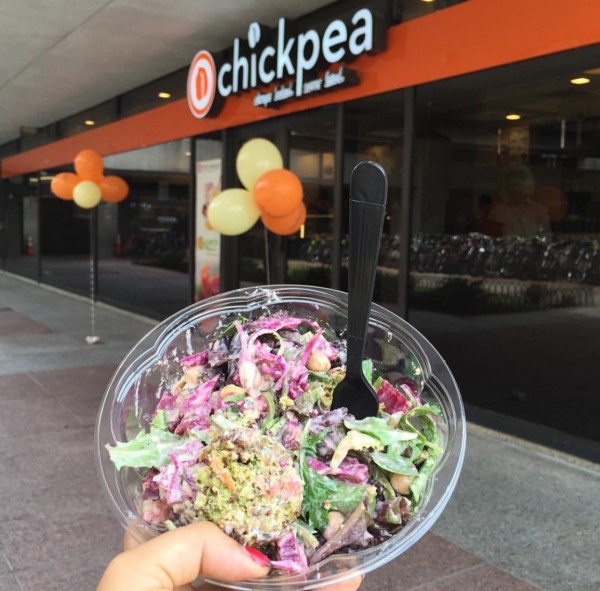 *** so I just googled Chickpea Jersey City to provide you guys with the web address and the blog came up first! #googlelovesus
14. Tea NJ 
Chicpea: An adorable family owned spot that serves vegan and vegetarian friendly dishes. They have salads, vegan hot dogs, and of course yummy Teas!
Eat this: The Veggie Omelet Salad and unsweetened Green Tea!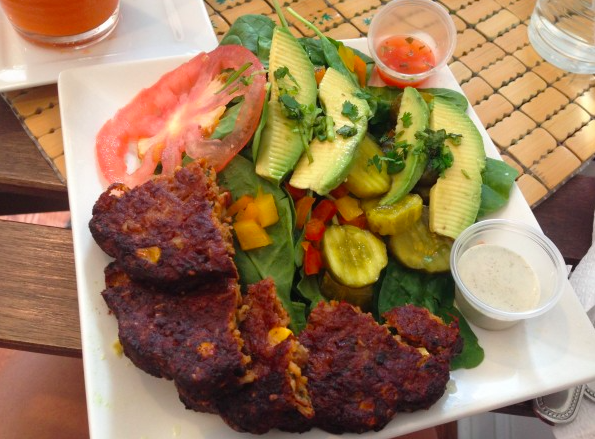 15. Milk Sugar Love
Chicpea: Yes. You read that right. Ice Cream is healthy!! Everything in moderation people! And at Milk Sugar Love they use all natural organic ingredients that will satisfy your sweet cravings with just a few bites!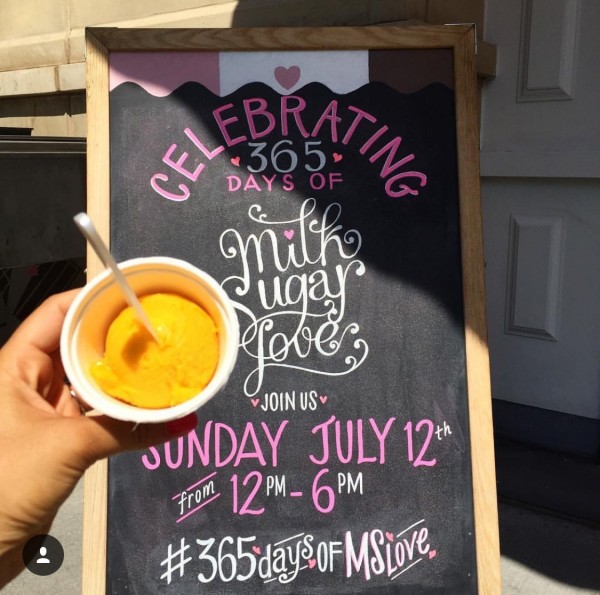 Eat This: ANYTHING! just one scoop in a small cup will go a long way and satisfy your cravings. If you are really watching your calorie intake any of the sorbets work!