When it comes to having a night out in Jersey City, there is no shortage of places to go. Depending on what you're looking for, the vibe, ambiance, and service can really set the tone. Whether you're in need of a date night spot or just a place to catch up with friends, we love Third and Vine because it checks off all our boxes.
Third and Vine is a cozy neighborhood spot nestled right on Third Street in Jersey City. They are known for their great selection of wine, cheese and charcuterie, but this is not all this cozy place has to offer. Deja, who is the fromager, is happy to make selections based on palette for guests who are not familiar with cheese and looking to try something new.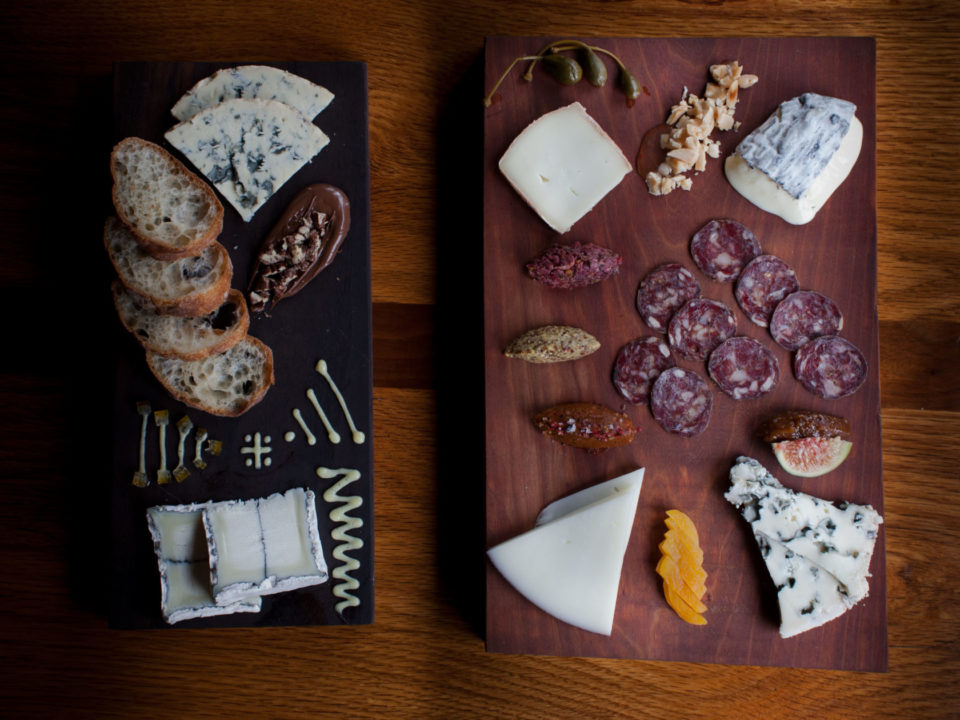 TJ, the bar manager and mixology extraordinaire, keeps us on our toes when it comes to great cocktails. This man knows his stuff and puts his expert touch on every cocktail he makes. They have a well-balanced, smooth and delicious finish to them. TJ has a great knowledge of cocktails, spirits, and can make you something to fit your palette. If you're looking for a a great cocktail bar, this is the place for you!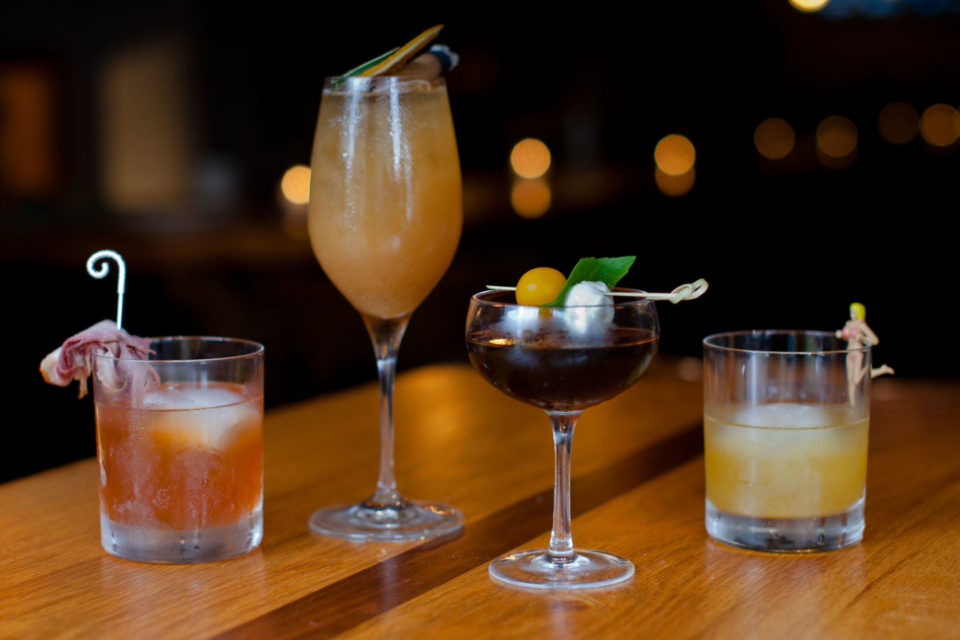 The ambiance is candle lit and dreamy. The music is indie meets jazz, and old school movies play on the tv all night long. In fact, they have their Sunday MOOvie nights where they play 3 old school movies –  one at 5PM, one at 7PM, and one at 9PM. They offer free popcorn and cheese samples all night!  The movies change week to week, and the schedule is posted on their Instagram account: @thirdandvine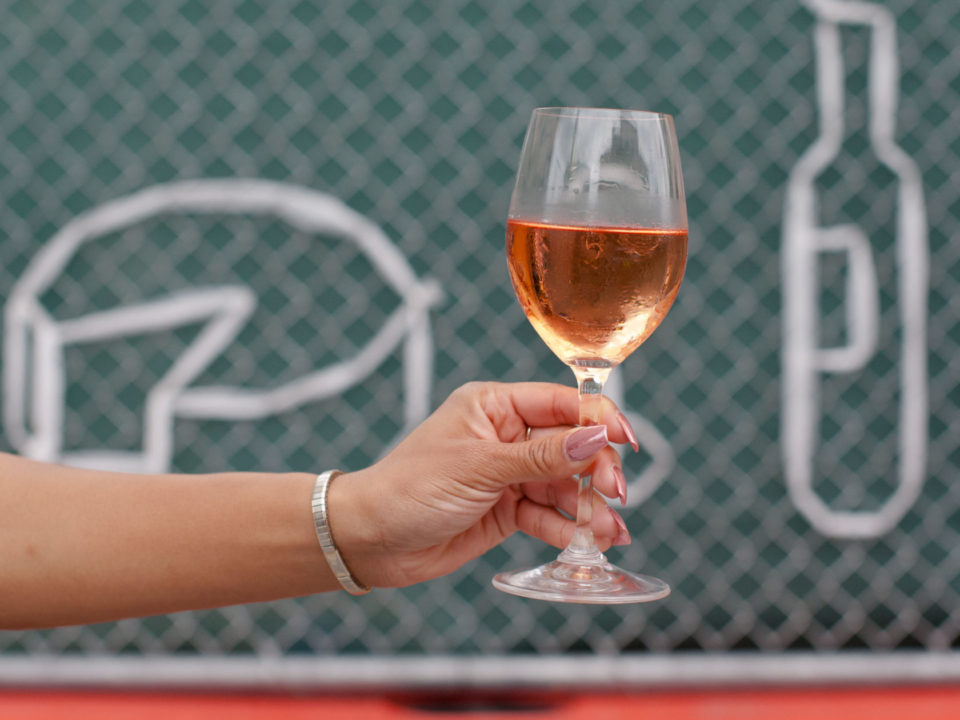 Finish the night off with one of their delectable desserts or chocolates hand-made by the chef himself, who is also a chocolatier.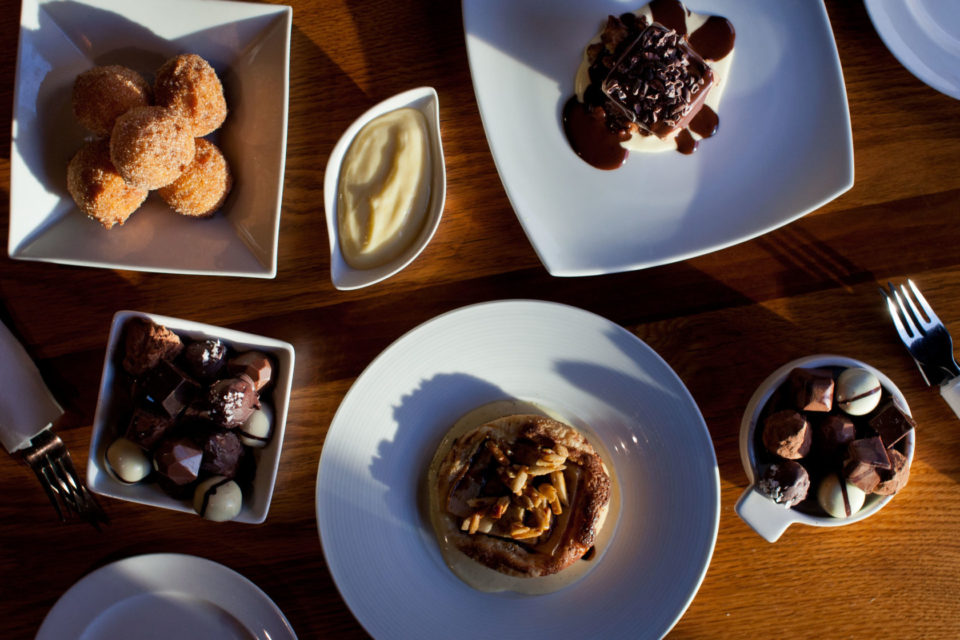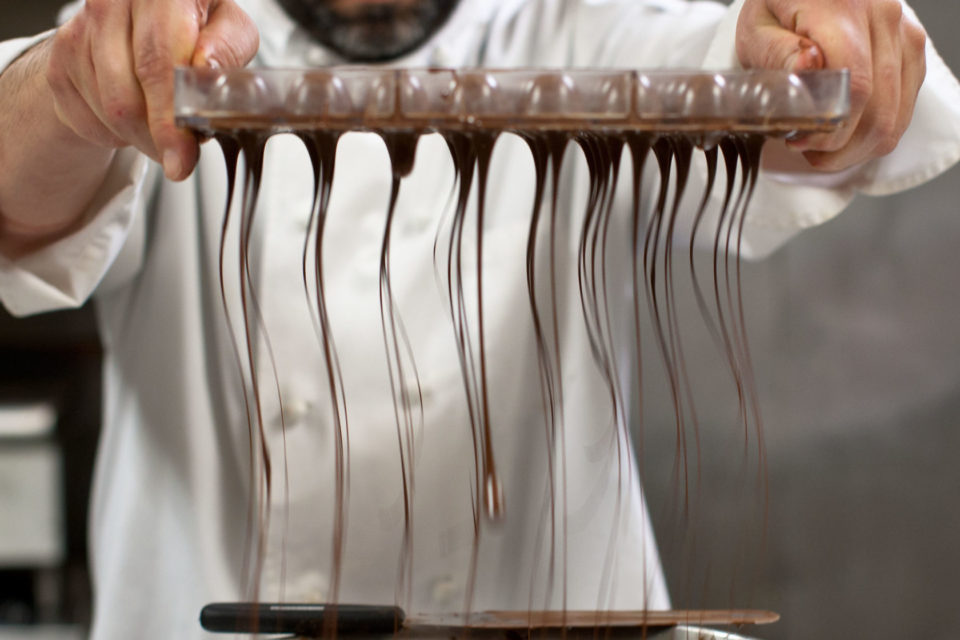 Aside from this, Third and Vine also offers a wide array of events listed below.
Monthly Dinner Events
Chef Lopinto curates 5 creative courses and pairs them with the appropriate wine selection. Dinner events happen on a monthly basis and are announced via Instagram.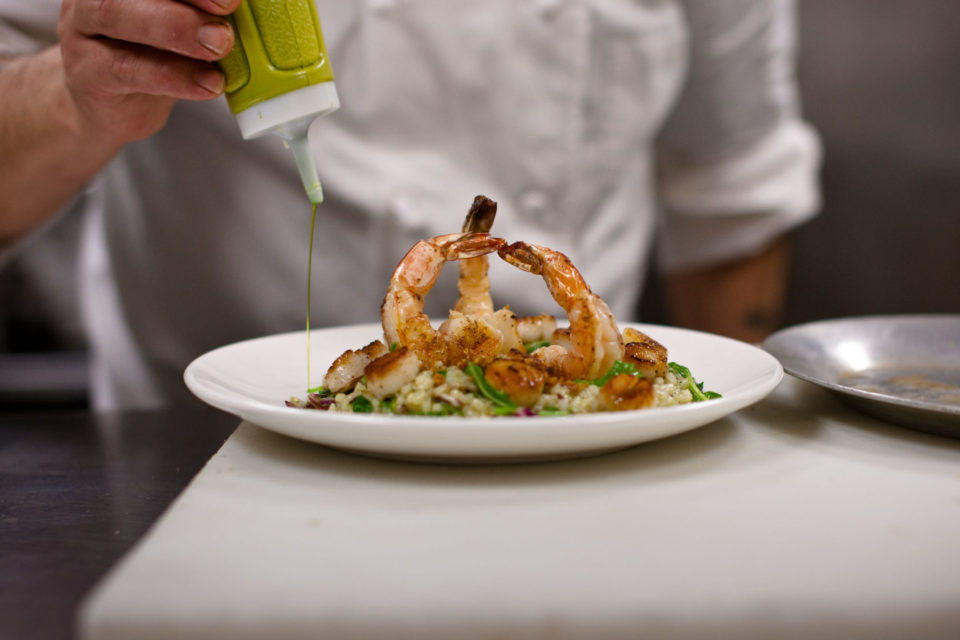 Soup and Grilled Cheese Tuesdays
Think Taco Tuesdays, but for the colder months! Every Tuesday, Third and Vine puts a twist on the childhood classic: soup and grilled cheese.
Wednesday Date Night
Hump day takes on a whole new meaning. The Wednesday date specials includes a bottle of wine (red or white), an app, charcuterie + cheese, an entree AND dessert! All for only $80, which is $40 per person – a date night steal! Tax and gratuity are not included in this promotion, and this promotion is only available on Wednesdays.
Between the expertly curated and balanced cocktails, creative tapas style dishes, and variety in wine, cheese, and charcuterie, Third and Vine is a go-to for us!  The affordable luxury and retro vibes of the space make it a place worthy of a few visits in Jersey City.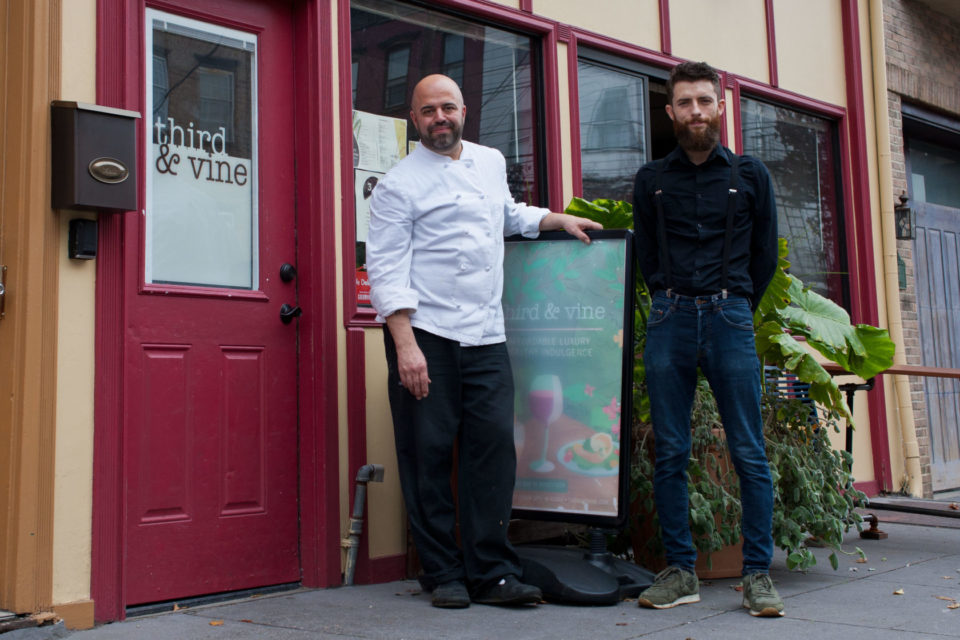 Follow them on Instagram: @thirdandvine
Follow them on Facebook: Third and Vine
Visit their website: thirdandvine.com