If you're a foodie like me, you'll love what Arthur Ave has to offer. Located in the Bronx, Arthur Ave is a street full of Italian restaurants and specialty stores, also known as the Little Italy of the Bronx. As a Jersey native, I was so excited when I first heard about Arthur Ave from my Dad who used to go once a year on his annual day of baseball; he and his friend would go to a Mets game during the day, hit up Arthur Ave for a great dinner, then head on over to Yankee Stadium for a night game. The whole area is extremely authentic – a few of the restaurants don't even have menus, you just go and eat what they're cooking that night. A few of these places are also cash only, and the receipt is just a piece of paper with a number on it. They're as old school as it gets. The restaurants are great, but if you're an at-home amateur chef like me, you'll love this list of Italian specialty stores.

Shout out to the Instagram page @bronxlittleitaly for being the best resource for all things Arthur Ave. Here are a few of my favorite places to go to.
Full Moon Pizzeria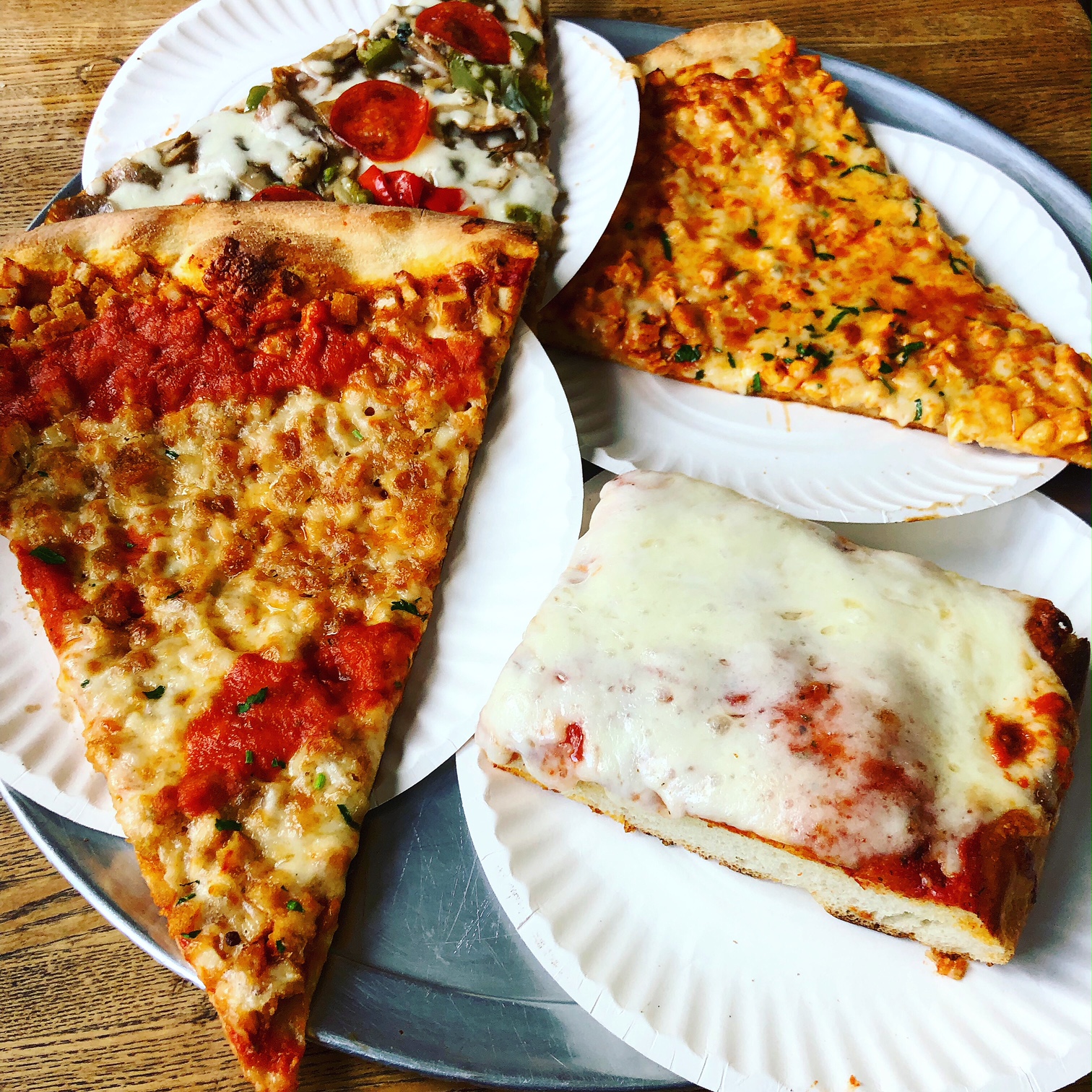 I know you're thinking, Eh I can get good pizza anywhere around here. I'll tell you, as someone who's eaten a TON of pizza, this is one of the best places around. My favorite slice is their classic Sicilian. We always stop here for lunch before we start our store schmoozing. There are tables to sit at and it's usually a quick turnover, so this is a great place to stop in for a slice.
Borgatti's Ravioli & Egg Noodles
This is the best place for fresh pasta. They're doing it right here; they have tons of ravioli options and all different types of pasta, freshly cut and boxed up right in front of you. The infused pastas are really amazing, but the ravioli is a must-try. If you're looking for some great sauce to go with the pasta, the retail market is great for that.
Arthur Ave Retail Market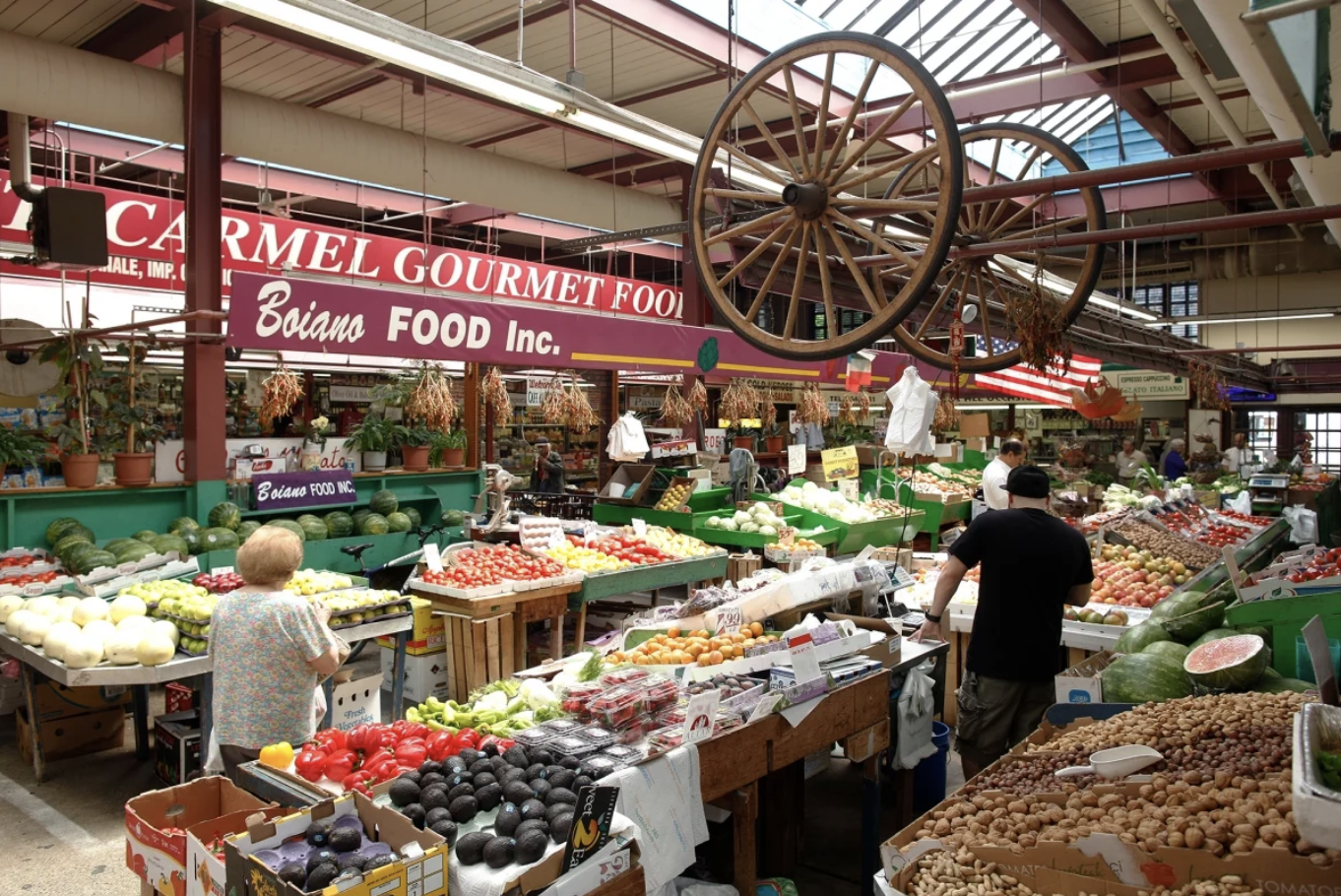 This is the best spot for all your other needs, they have fresh produce, pasta sauces, another meat counter, an array of olive oil flavors, and much more. The retail market merchants include Arthur Ave Casa Grande Cigars, a Pasticceria (pastry shop), Boiano Foods – which is a produce market along with other Italian specialities – a café, Mike's Famous Deli, Peter's Meat Market, and the Bronx Beer Hall.
Calabria Pork Store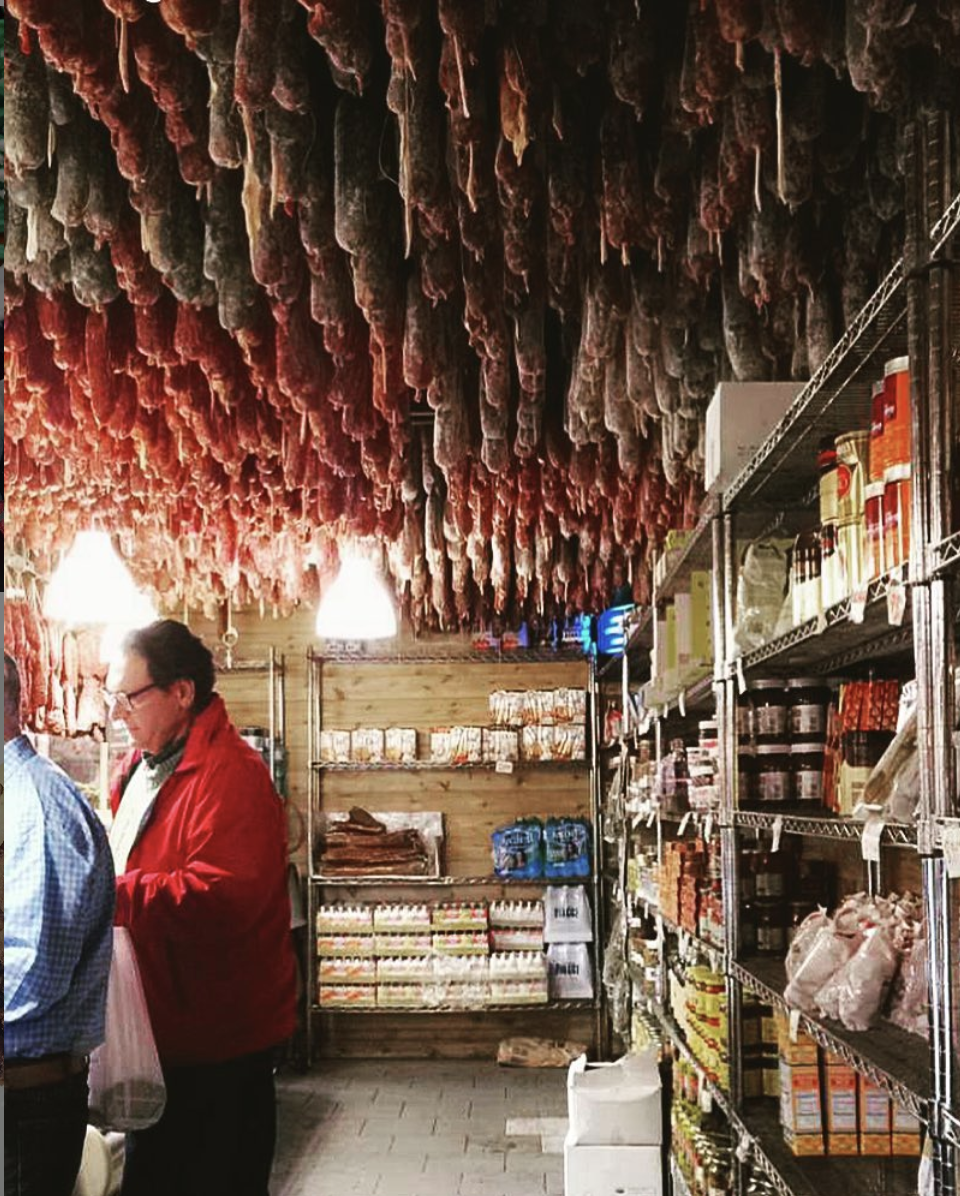 This place is a classic Italian butcher shop complete with aged salami hanging from the ceiling. They offer amazing meat options. I recommend the aged salami highly! While you're here, this is the place to grab your charcuterie needs. They have amazing prosciutto di parma, sweet soppresata, and capocollo.
Calandra's Cheese
You can get amazing mozzarella at almost all of these stores, but the place to go for amazing cheese selections is Calandra's Cheese. If you're nice, they'll let you sample whatever you want. My favorite is the Primadona and the Moliterno Al Tartufo. Another unique specialty is the Scarmorza, which is aged mozzarella that dries out in a small net. The result is a semi-hard cheese that's a mix between mozzarella and provolone.
Bakeries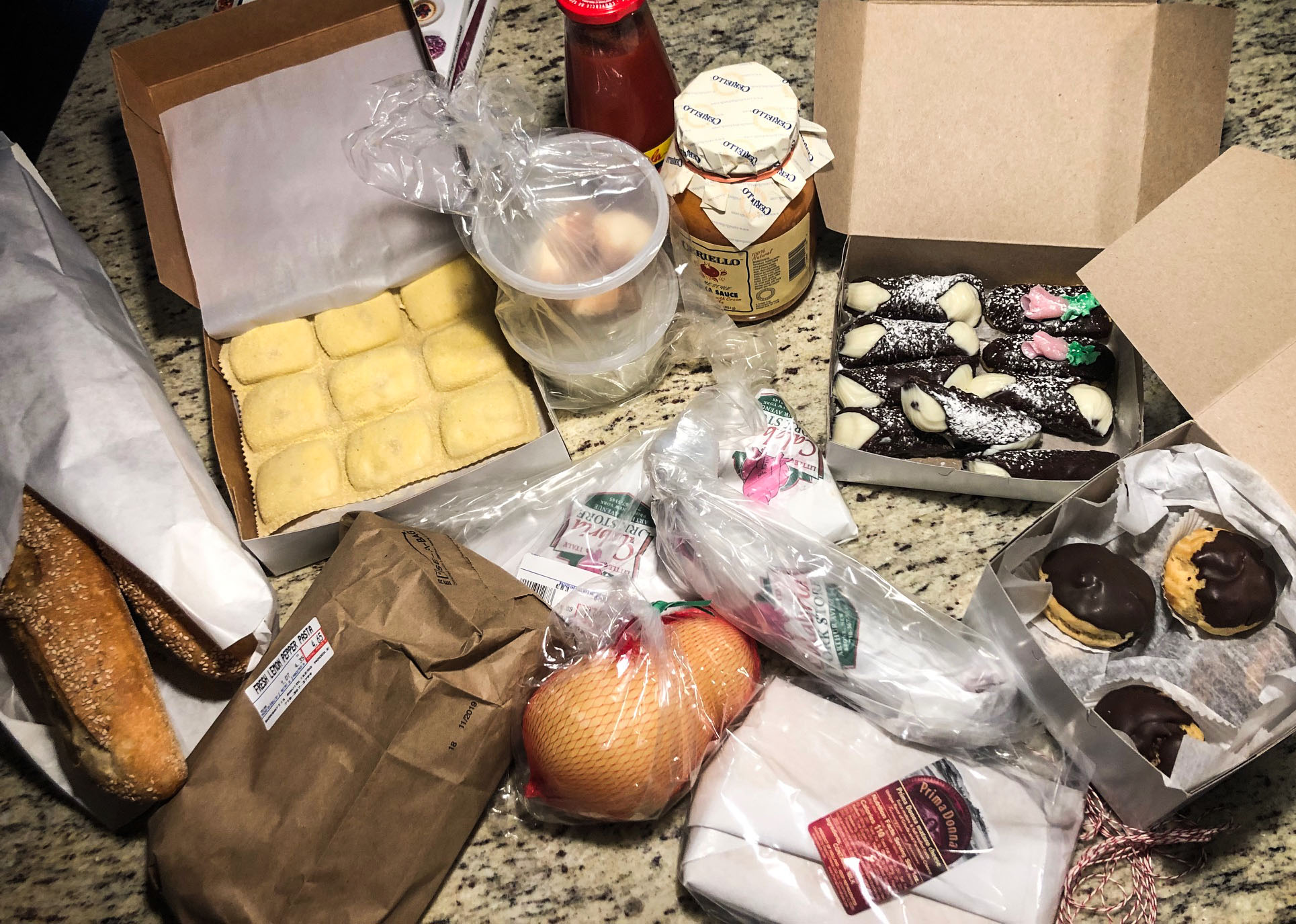 When it comes to bakeries, you know I have to give you a few options. Arthur Ave has a bakery on every block, and of course I have certain things I like to get from all of them. Madonia Bakery is one of my favorites – this is the spot for all your fresh bread cravings. They have all the classics, Italian bread, semolina bread, and prosciutto bread. A few of my favorite specialty items include the onion bread, chocolate bread, and cheese bread.

My two bakeries for desserts are Egidio Pastry and Gino's Pastry Shop. Egidio Pastry has amazing Italian cookies; anything you're looking for, they most likely have. At the right time of year, this is also a great place to get struffoli (Italian fried honey balls). Gino's is also amazing, but this is the spot I go for the cannoli fix. They have amazing cannolis and pastry cream options like eclairs and lobster tails. I also want to mention a few other great bakeries since there are so many – Artuso Pastry, Morrone Pastry Shop, and Delillos Pastry are all worth visiting!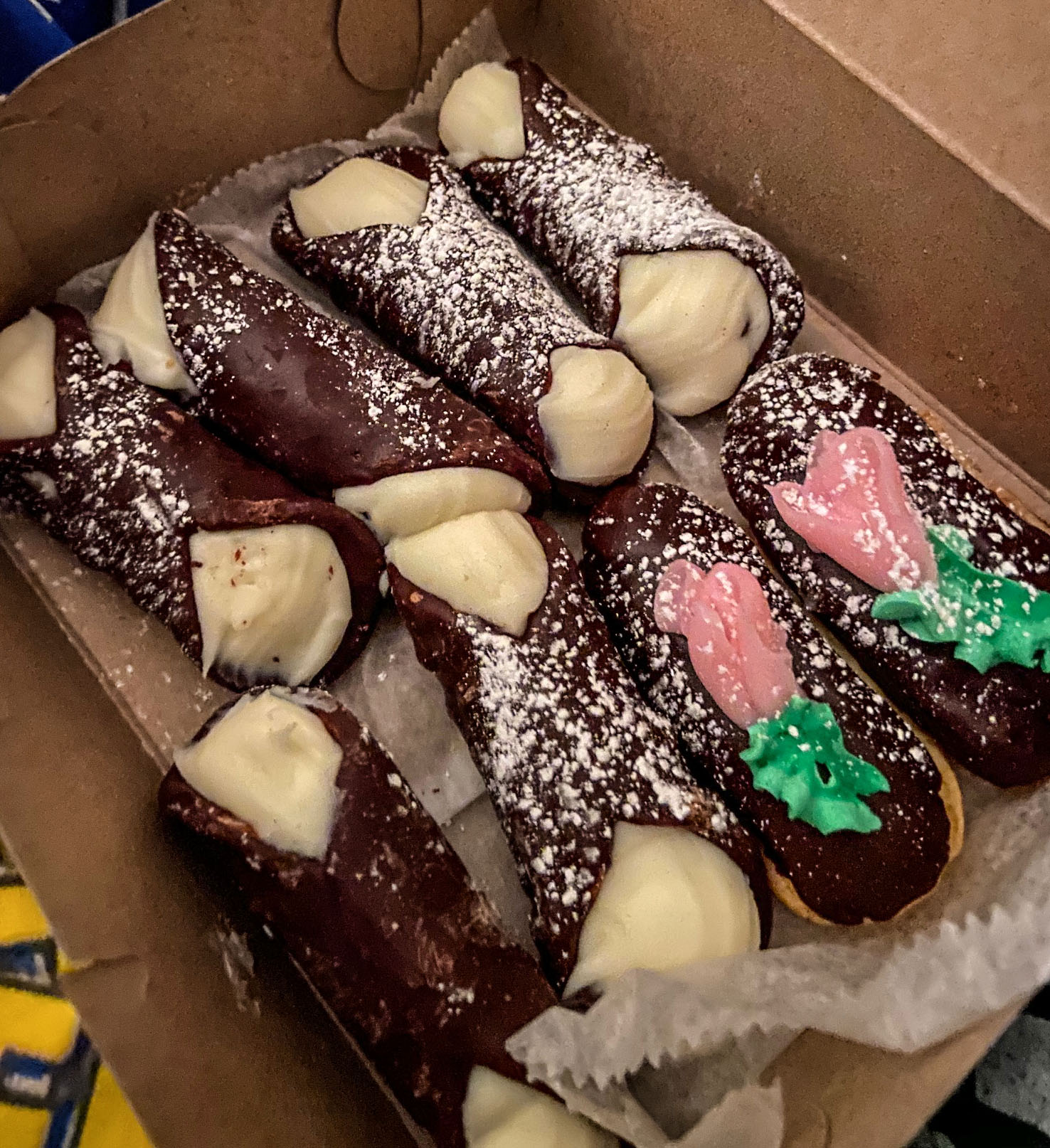 *Note: Most of these places are open all day Saturday, and open on Sunday until the early afternoon. They are all within walking distance of each other and parking isn't too bad. You can usually find a spot within a few blocks of Arthur Ave. There are also amazing restaurants here to eat for dinner. I wanted to focus on the specialty stores, but dinner here is highly recommended. I've only been to Dominick's and had an amazing experience. There are communal tables so you make a lot of new friends, especially after all the wine. Lots of other great restaurants, too!