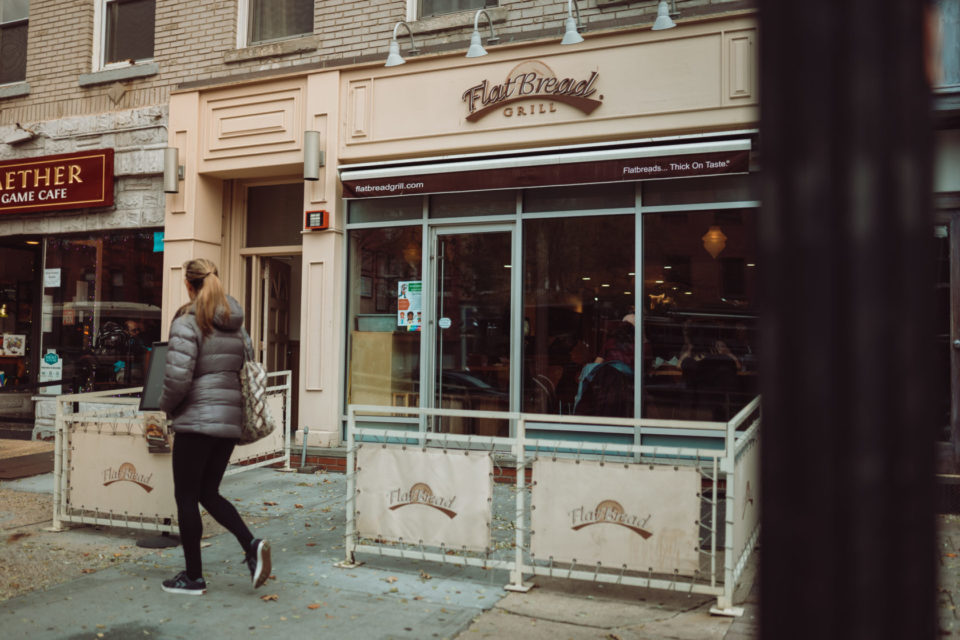 The Future is Female. I am a firm believer that there is a shift happening and that in less than a decade, women will take over all industries and will become just as powerful as men currently are. This is not an "I hate men" statement, because god knows I love them (too much at times). But women are capable of doing what men do, and better.
There are many women in Hudson County that are paving the way for this movement and I am excited to be part of that.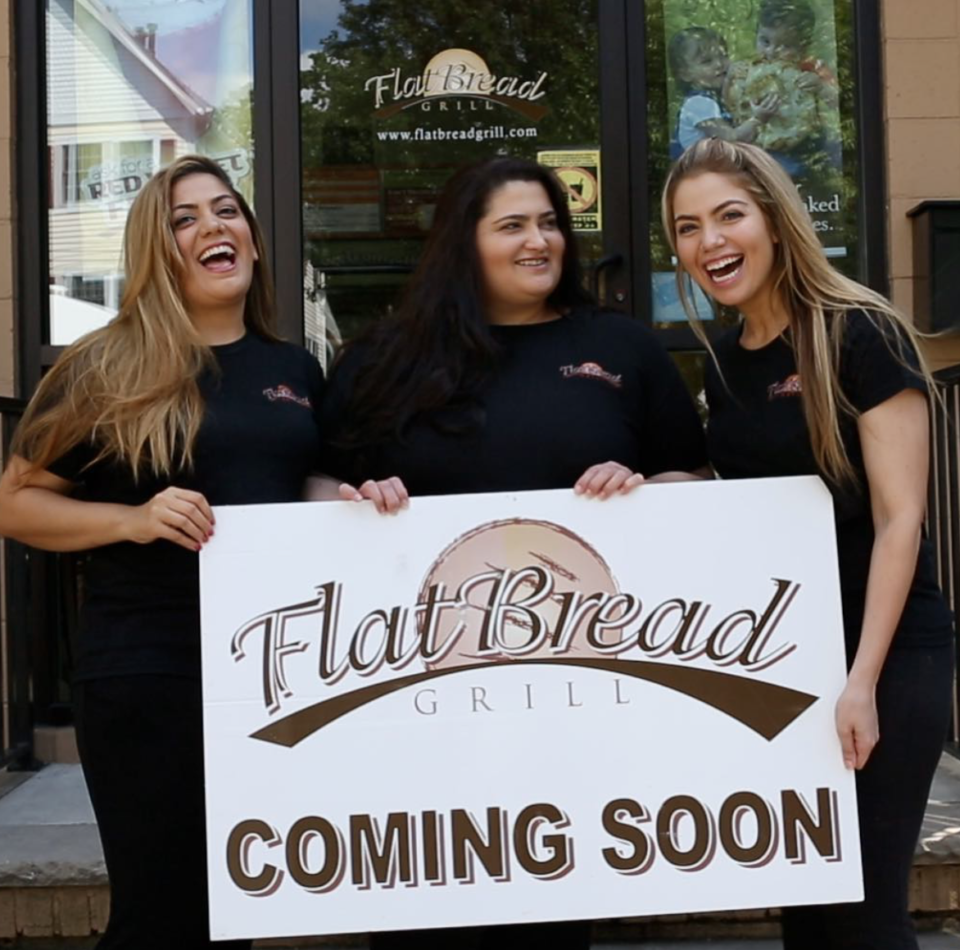 The Esendemir Sisters are one of those amazing groups of women who are making major waves… They are revolutionaries in a very male-dominated world – the restaurant business.
They own Flatbread Grill, a franchise located in Hoboken and soon to be in Jersey City. They invited us for a delicious lunch and I had the pleasure of getting to know two of the sisters. It was literally the perfect afternoon filled with girl empowerment and delicious hummus!!
What are your names?
Gonca and Arzu.
What do you do?
Everything!
Everything, you're entrepreneurs.
We own and run Flatbread. We actually have a third sister, too, but she's with my father at a doctor's appointment.
We founded Flatbread Grill together ten years ago, and in terms of what roles we play, they kind of overlap. I (Gonca) do a lot of the marketing and social media. Arzu does a lot of the business operations. She also does the baking, she makes the flatbread. Our sister does the finances.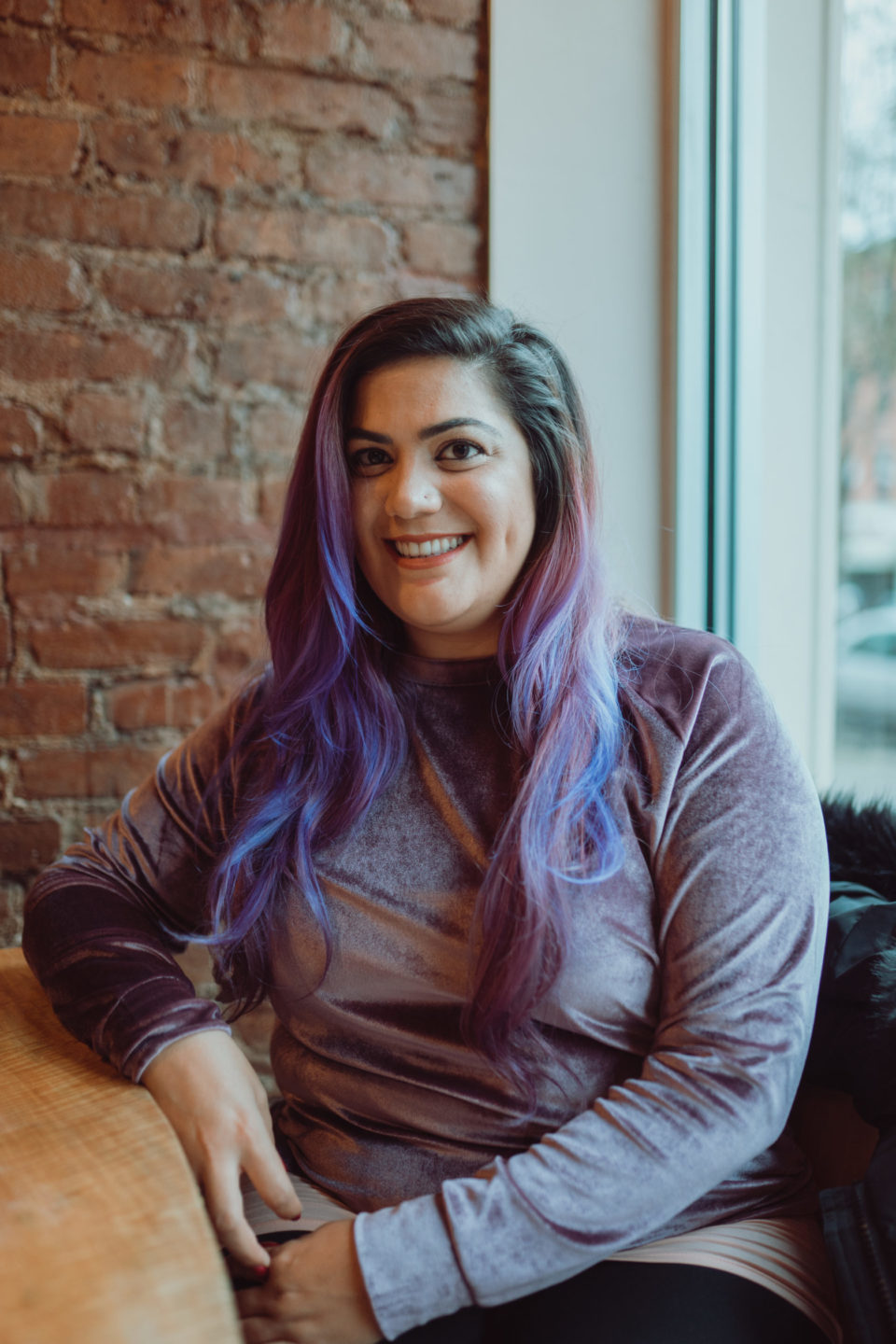 Three sisters in business together! Okay, let's rewind. How did this all start?
Ten years ago, my older sister was laid off from her electronic engineering job. She was a supervisor, she was with the company for a while, and she was actually taking personal days to just take care of my parents. My mom is disabled, and my dad had been diagnosed with congestive heart failure. She was taking some time off to take care of them, and the company ended up giving her an ultimatum – y­ou have to spend more time here or we have to let you go. She allowed them to let her go. After that, she decided that she didn't want to go back to work in corporate anymore. She decided to go into the restaurant business because she loves food, we all love food. We grew up in our parents' restaurant. Then Arzu was graduating college, and I was still in college. She asked Arzu for advice, and Arzu said, "Oh, I'll help you!" They got together and came up with Flatbread Grill, found the location, my dad mortgaged his property to give us the money, and then they asked me. We collectively got sucked into it. Our primary goal was to just take care of our parents. Our dad couldn't work anymore because of his health condition, and he had also taken a big risk by mortgaging his property.
He believed in you guys!
A little bit, but he was also really unsure about it because he grew up in poverty in Turkey, gave up a professional soccer career to come here, he worked his way up and became an entrepreneur. He made a lot of money and lost it all because of the restaurant business. He loves it, he loves food, he loves cooking, and he loves the business but he was also scared for us because it's one of the toughest businesses.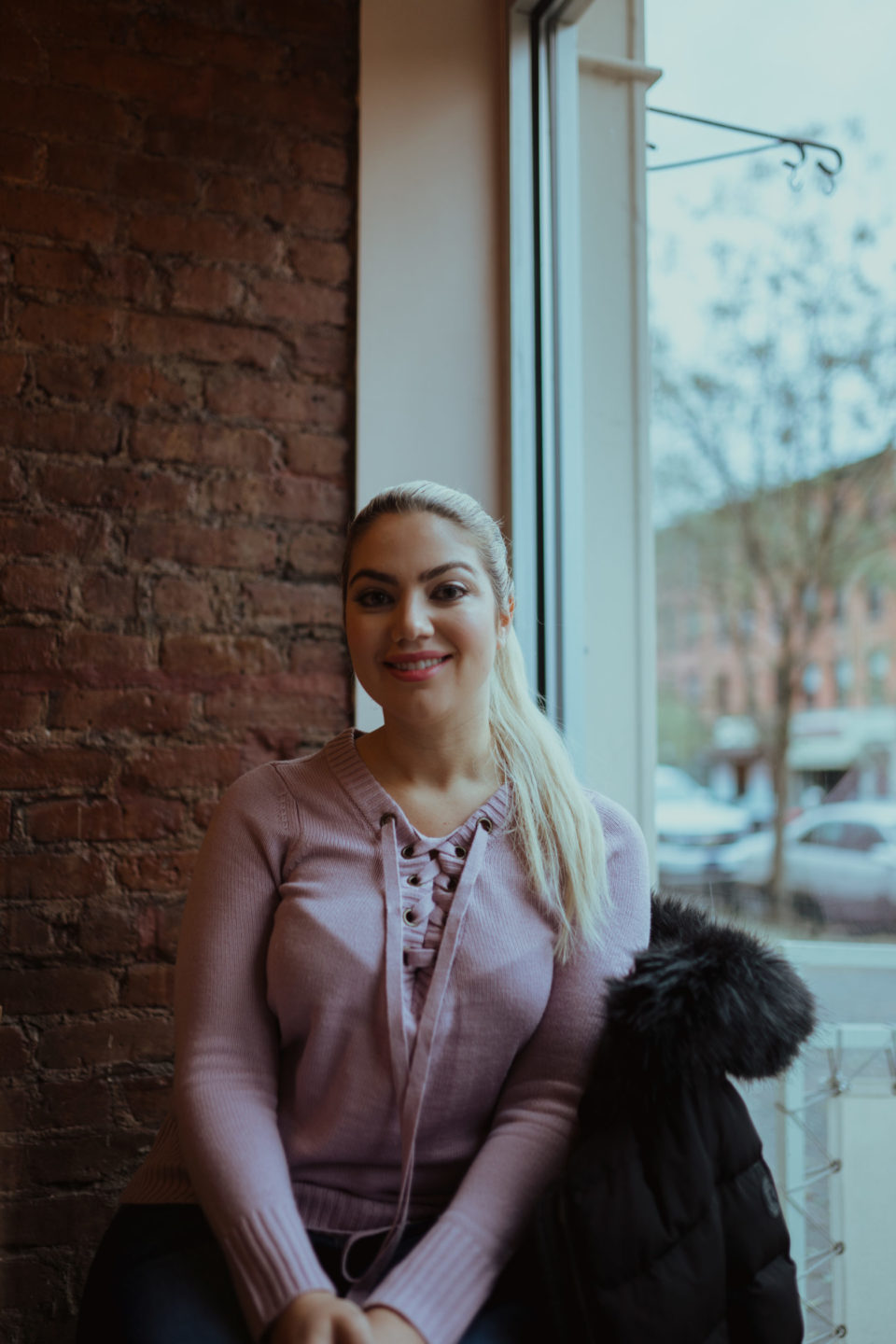 It's a very tough business. My parents had a restaurant, too, so I know! Working 15 hours a day. I'd be the only kid who'd show up to lunch with filet mignon and baked potatoes while everyone ate sandwiches.
You totally understand! Over the years, we've kind of made it look really easy.
I think with all entrepreneurs, it seems like it's glamorous but it's not.
They don't really see the behind the scenes sacrifices we made. My older sister lost her boyfriend of 15 years, Arzu gave up going to law school, and I gave up my film career. There were a lot of trade-offs and our primary goal was just to be able to take care of our parents. Our dad ended up needing open heart surgery, and my mom has an 85-hernia so she's in a really fragile condition. We took good care of them. Now when she would go to the emergency room, they were taking care of her right away. It wasn't like, "Oh, we don't have health insurance." They wouldn't put her on the backburner, they would take her in right away, take care of her. Same thing with my dad. He received incredible treatment for his heart condition. That store did its job. We did encounter some unfortunate circumstances with our landlord there while this store was getting ready to open. Now my parents are on government subsidized insurance, so the motivation had to really change for us. We still take care of them, but there's only a certain level of insurance they can get being over 65. Now the motivation's a little different for us. We realized now that we're doing something that nobody else is doing, and we're able to inspire people through it. It's like we're being an example to them because we are the only three women from our nationality that started a restaurant concept and are expanding it.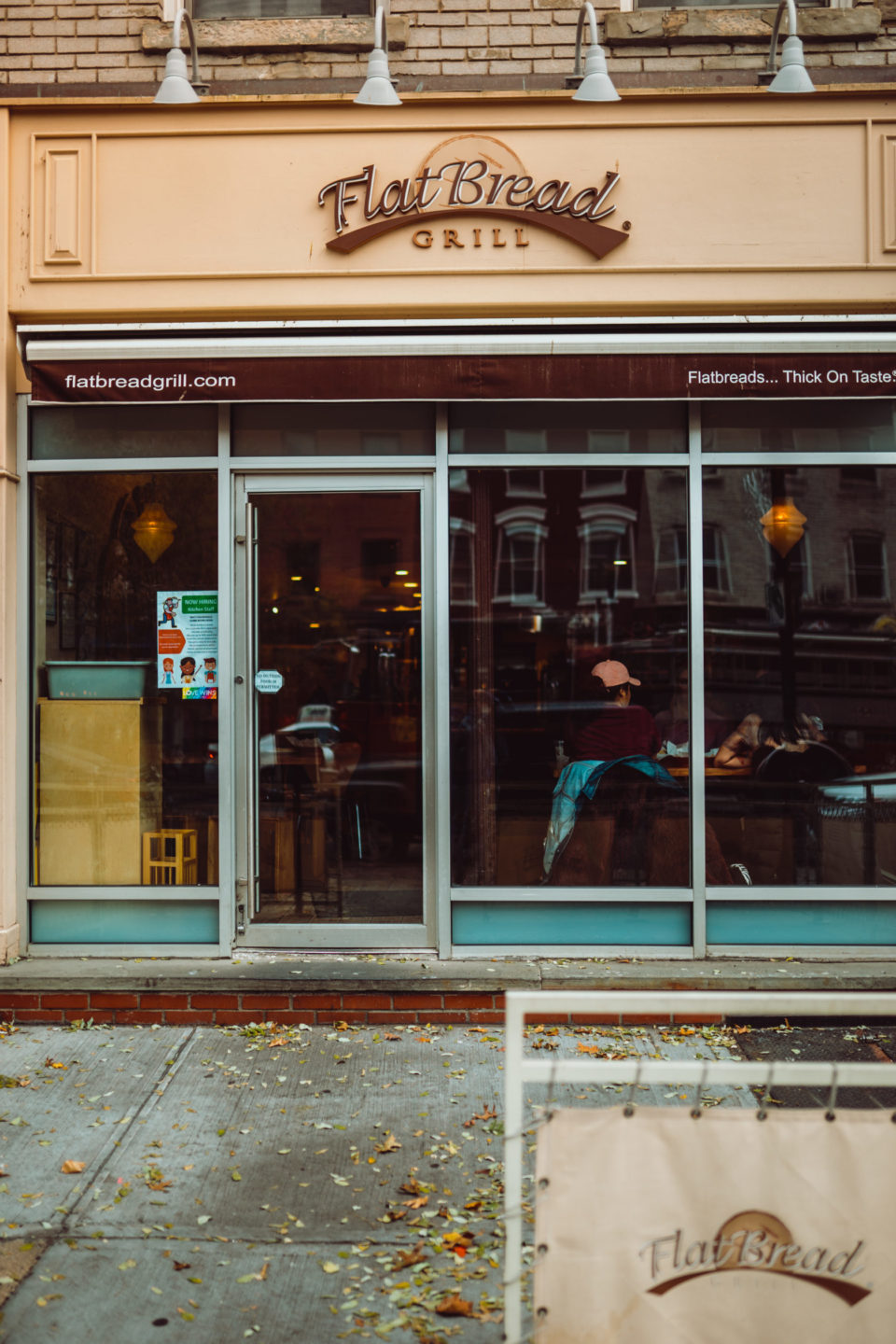 It's amazing, you guys are killing it. You have thousands of followers on social media. How did you grow that so quickly?
We actually started our Instagram to inspire women. It was initially to inspire other women entrepreneurs and to show them the good side and bad side of being an entrepreneur. It's not all just fun and games and dolling up and getting all pretty. We wanted to put the message out there that you can do it, you can own your own business, you just have to put in the hard work and you're going to encounter discrimination and other things from men. We just wanted to send out a positive message and let people know we're here if you need advice or you need to talk to us.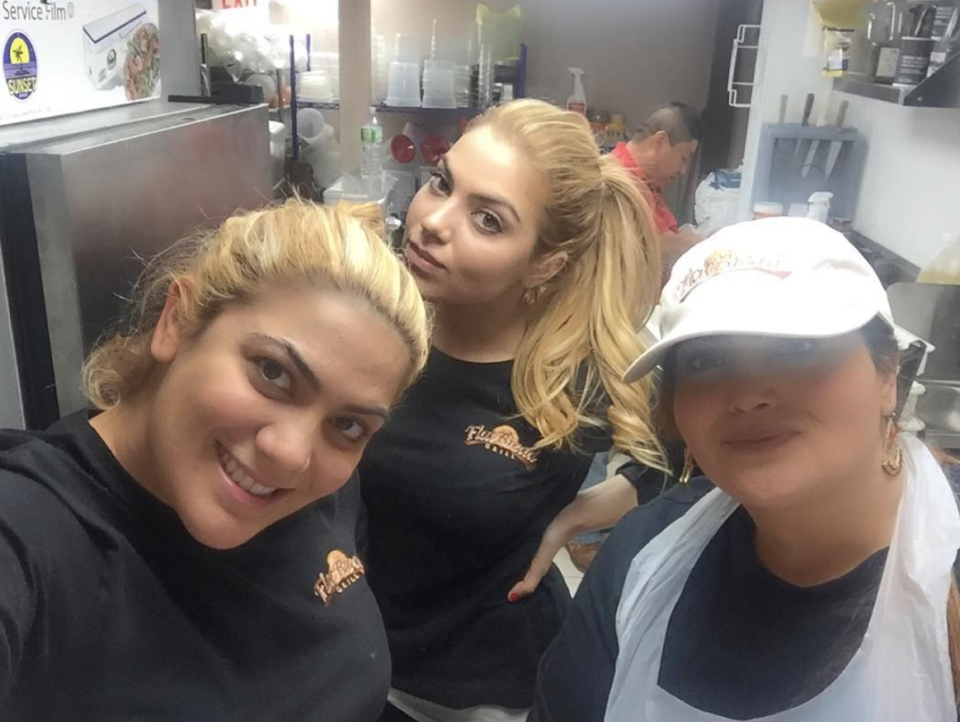 It's amazing – three women, three sisters, and you're all working together to provide for your family.
When we first started the business, Facebook was just starting to become popular, Twitter didn't start getting popular until 2008 and we started in 2007. At first, we were apprehensive about using social media because we realized we were really easy targets for people to criticize. People automatically wouldn't take us seriously. We were open for two months and got a really outstanding review in the New York Times, and people were like, "Oh, it's just because you're three girls and they felt bad for you." They didn't even know who owned the restaurant. We were really apprehensive.
I remember the New York Times writer came and I was screaming at my sister, like, "Get them out of here! We don't want them to know who owns it." The Star Ledger, too. Now we laugh about it. Instead of letting it pull you apart, you have to use it as fuel.
How do you feel being women in the restaurant industry, which is heavily a male-oriented business?
I think initially, I felt we were suffocating and we had a lot of men who would criticize us, especially Turkish men. They would ask, "Who'd you pay to develop this concept? Who did your logo?" They didn't believe we were here doing everything every step of the way. They would pull apart and nitpick at everything we did. Now, being in this business for over 10 years, we have CEOs of major restaurant chains reaching out to us saying, "We love what you girls are doing. If you want to link up, let's get together and work on something." It took 10 years to get that level of respect. You have to present yourself in a certain way.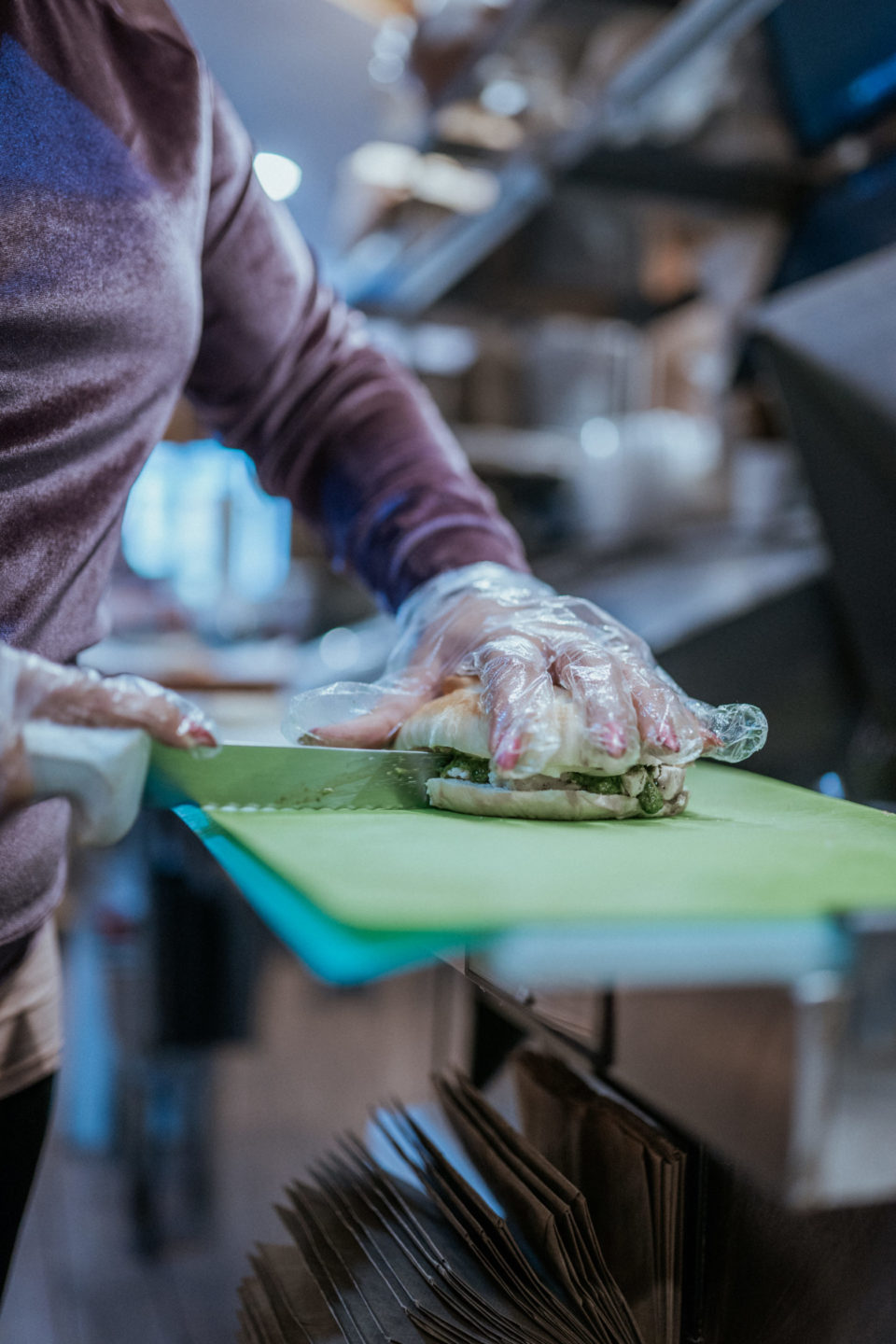 In the beginning, we were kind of naïve because my dad kind of raised us like boys. In our culture, boys are kings. We were raised to be tough. We couldn't get a Turkish baker to come bake for us, so Arzu taught herself how to bake. Then my dad, he went to the hospital for open heart surgery and was out for four weeks, he recovered, and came right back to help us. The first store was just us, we were making hundreds of pieces of bread by hand because we didn't have the money to buy mixers and dough cutters. At the end of the week, we'd be exhausted. We worked Monday through Sunday for hours – 16, 17, 18, 19 hours a day.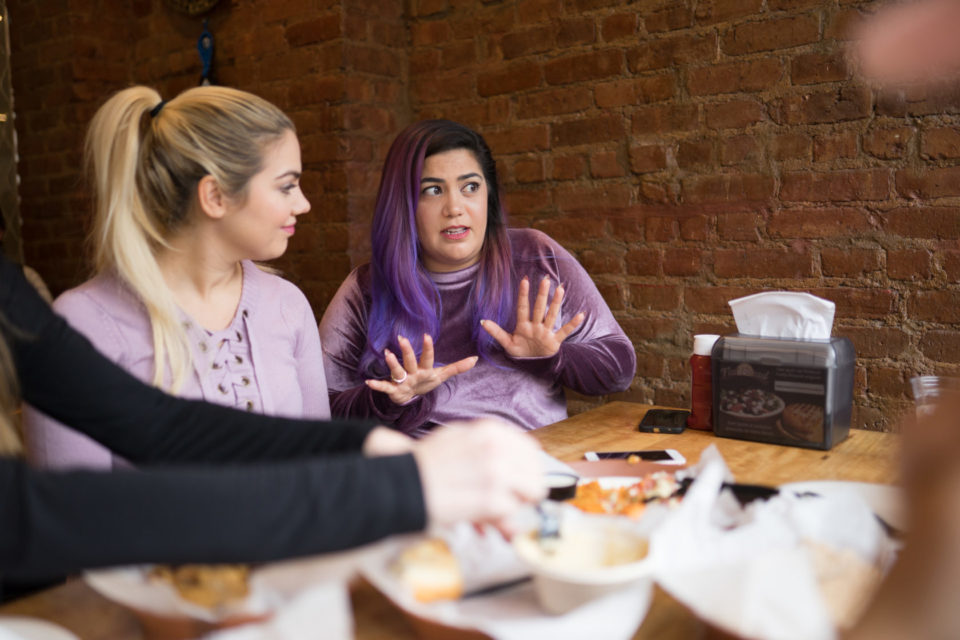 Now, people aren't as outwardly critical because they realize we have a large social media following and don't want to be ousted on it. They back off a little bit, but when we were first opening, there was a Middle Eastern concept in town that was so offended women were opening up a restaurant like this.
We were criticized based on what we look like, and I wondered, "Would a man be judged on his suit or if he slicked his hair back?" No. Men are always defined by the work they do and everything in their personal life doesn't matter. If a woman director tanks a film, she'll never work in Hollywood again, but if a guy tanks it, he gets more chances. Women are held to a much higher standard, and it's not something we create in our heads. I've seen it.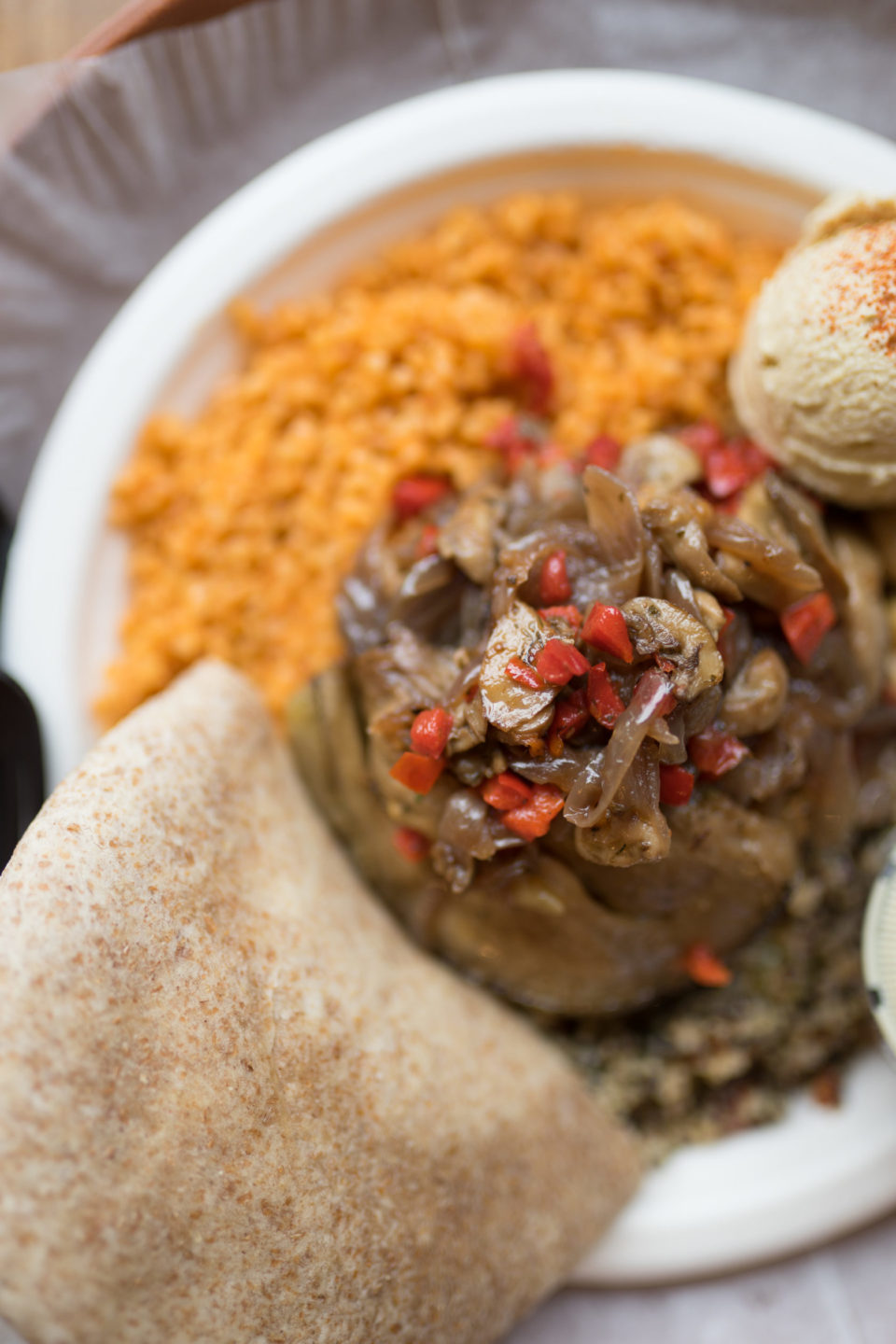 100%.
One of the reasons we do this and put ourselves out there is because it's different from what you're used to seeing. Usually, when people are writing about women, they write about what they're wearing, who they're dating, what they look like. But when it comes to us, they have no choice but to acknowledge our accomplishments and evaluate how they see women business owners.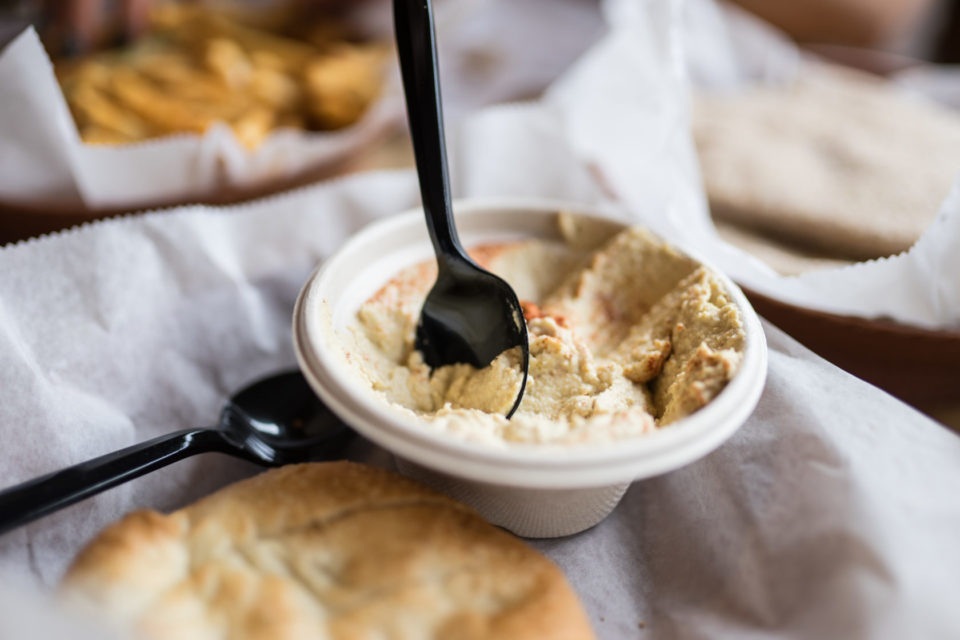 It is frustrating when we see young guys come into the industry with a lot of money and starting up, and they instantaneously earn the respect of everybody industry-wise. Yet here we are, ten years, toiling away. When we raised the menu prices a little bit, we got a lot of judgment like, "Why are you charging for your breads?" We spend hours a day making them. But then you'll look at a concept and think, "I'll pay $15 for a burger, it's cool."
When we were younger, we were a lot more offended by it.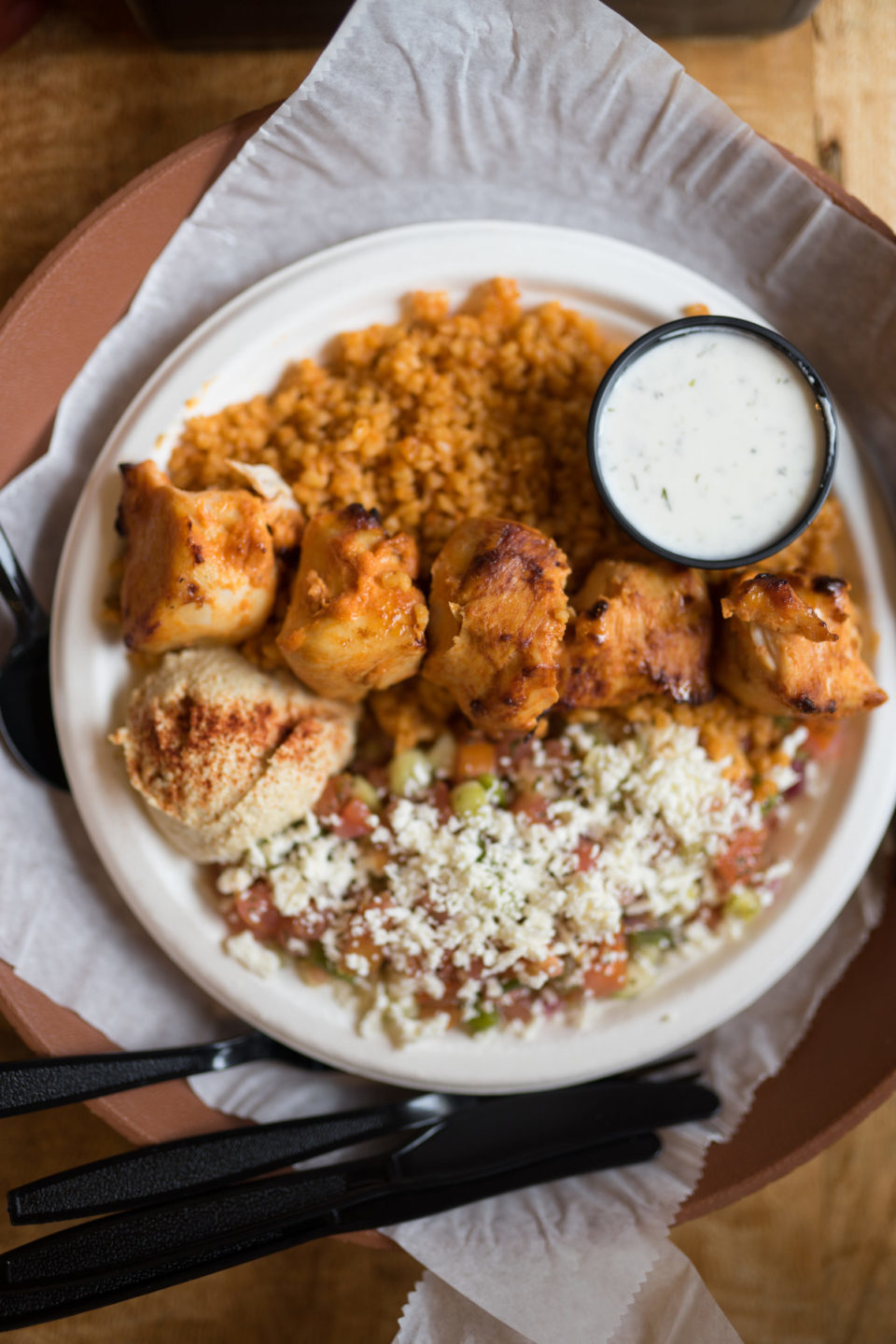 Let it be the fuel to show them.
People get really offended by your success. Is it because we're women? Is it because we have weird names? Is it because we grew up really poor?
I think it's everything. You are women, you are immigrants in this country, you are doing this for your family. That's incredible.
There's something about it that rubs people the wrong way.
People project their insecurities onto other people. There's a thin line between love and hate.
As long as we can help other entrepreneurs.
When we first started using social media, it was only for the business. We're private people. A restaurant owner told us about Instagram, so we started posting and liking photos. Then we were profiled and started gaining followers. We made the popular page. It became an obligation because when you build up a big following, they expect engagement. Sometimes we'd post something and get 200 new followers, and then we'd lose 50 when we post something else.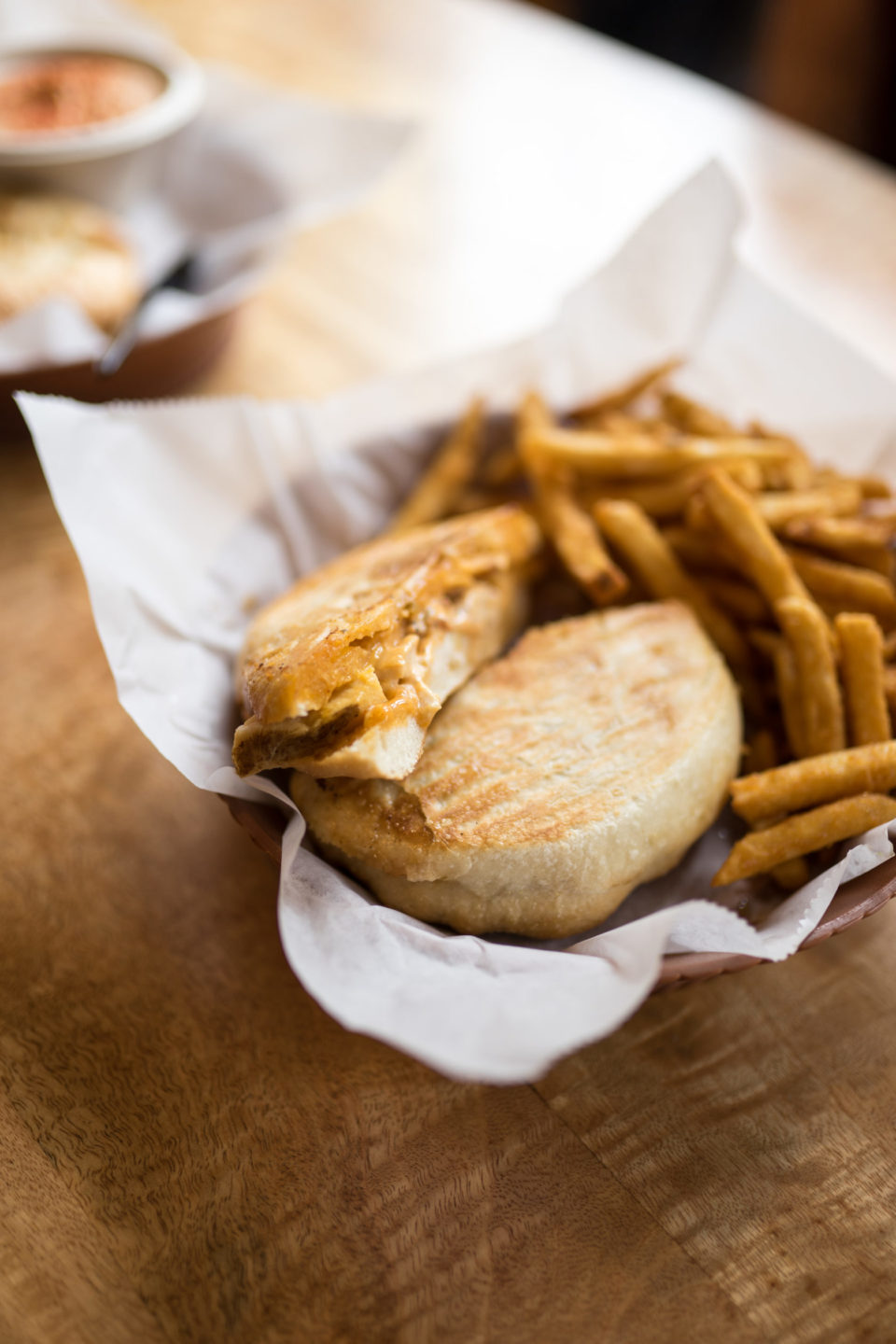 I don't look at followers anymore. I try to focus more on quality than quantity, so it's not about how many likes, it's about who's actually engaging and people who actually go on the blog. If people follow you and then unfollow you, they didn't actually like you from the beginning.
Yeah. It becomes almost like an obligation just because you have to keep up with it. Sometimes we'll go through things, like our father was sick last month and we thought he was in Stage 4 heart failure, so we withdrew from social media. Sometimes we'll be busy here, like right now we're in between staffing, so we're working. People will ask, "Why aren't you posting? Where did you go?" We have a life outside of social media that's a priority right now.
Exactly, and you run a full-blown business. You guys are opening a place in Jersey City. Where is it going to be?
Yes! It'll be at 26 Journal Square. It used to be Sunny's Cafe. They were there for over 20 years, so when we found that out, we hoped the owner wasn't kicking them out. It turns out their lease was up. When we were looking for spots, they were actually showing us places Downtown and they were really expensive. They were all new construction. They showed us a space on the corner because Sunny's Cafe's lease wasn't up yet. It was 3,000 square feet, which is a little big for us and too expensive. As we were leaving, we told the broker, "I really wish it was already a restaurant." He went home and ended up speaking with KABR Group, and they said the Sunny's lease was up so they'd give us that space. We were iffy about it because we went to school in Jersey City and it's changed. Once we spoke to the landlord, our broker, and other people in Jersey City, everybody was really excited about it. It's really up and coming.
It's good that you'll be in Journal Square! Other than Boulevard Drinks and street food, there's really nothing to eat. When I'm in Journal Square, literally all I eat is Boulevard Drinks. And there's that Chickpea place.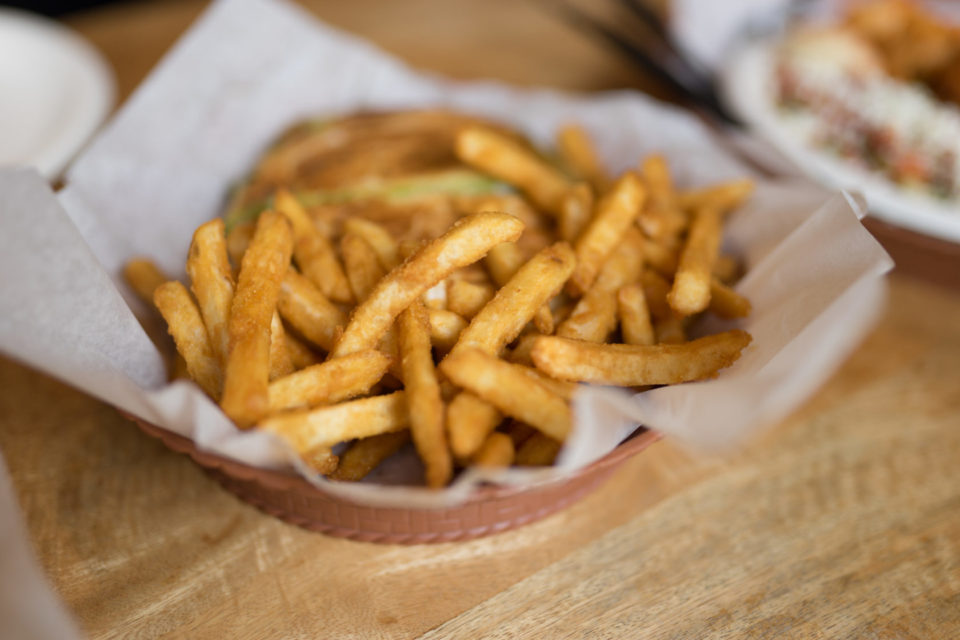 Aside from the Jersey City store, what else are you guys working on?
We've been trying to franchise now for about 4, 5 years and every time we try, something happens. Our dad got sick, I got punched in the face by my landlord, this store got delayed in construction. There's a lot of paperwork involved in franchising and we didn't realize that, so we've been working on that for the past few years with a franchise attorney. In 2018, we'll start selling some franchises. We've had interests overseas, but we want to start here first and then sell overseas. We'll be one of the first Turkish-American women to start franchises. We were actually the first women founders of a Middle Eastern/Mediterranean concept ten years ago.
You're also bridging the gap for Middle Eastern women.
When we first started, a lot of Turkish restaurant owners would make fun of us to our dad. Now, they've all started imitating something that we started.
We were also offered one of the last retail food spaces in the American Dream Mall project. We're still debating about that. It's cool, it'll be a huge project.
I can see you guys being on the cover of Forbes. I'm manifesting it!
Thank you! Somebody has to.
Congratulations on everything. Is there anything else you want people to know?
I think everyone should know restaurants are not as easy as we make it look. We put a lot of work into it. When you're first starting out, I don't care how much money you have, you really can't depend on other people to do the work for you. You have to do everything yourself. Persistence is also important. No matter what you do, you can't give up. Even when there are days you're dealing with difficulties and challenges, you have to get up, get dressed, look yourself in the mirror, and say, "I'm going to conquer the day!" So many people give up or something gets too hard. There were so many opportunities where we could've stopped, but we didn't.
Awesome, thank you so much!
Thank you!
You can check out Flatbread Grill at 517 Washington St in Hoboken, and keep an eye out for their Jersey City location at 26 Journal Square! Check out their website flatbreadgrill.com, and follow them on Instagram and Facebook. If you're interested in becoming a franchisee, visit franchiseflatbread.com!