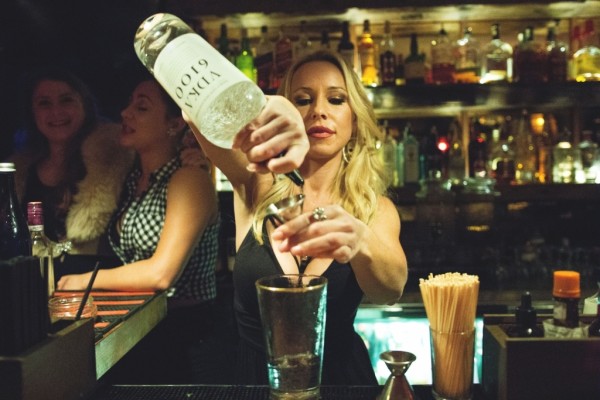 JC Playboy Bunny, Rachael Robbins is a dear friend, a ChicpeaJC contributor, and now a restaurant-bar owner of The Draper JC along with boyfriend, Chef Brian, owner of Park and Sixth.
A few months ago when we shot ChicpeaTV Episode 1: Making Mozz with Chef B, the couple told me about their plans for The Draper and asked me if I would co-host their opening party. As soon as they opened I went to check it out and I was so impressed. You walk in and are instantly transported to another era, I absolutely loved what they did to their space. I tried a few of the cocktails and food, and could honestly say they knocked it out of the park. I was so excited to co-host their opening party.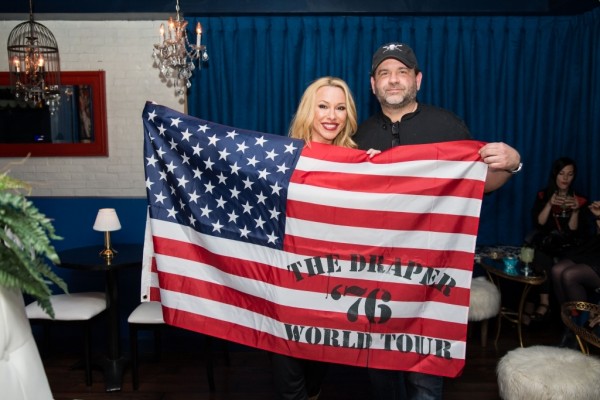 Before I get to the details of the party, I know some of the readers are mostly interested in the food and drinks and what this place has to offer. I am by no means a food critic, but if you like the food at Park and Sixth and Dullboy, you will LOVE the food and cocktails here. So here is some food and drinks porn brought to you by The Draper's Instagram!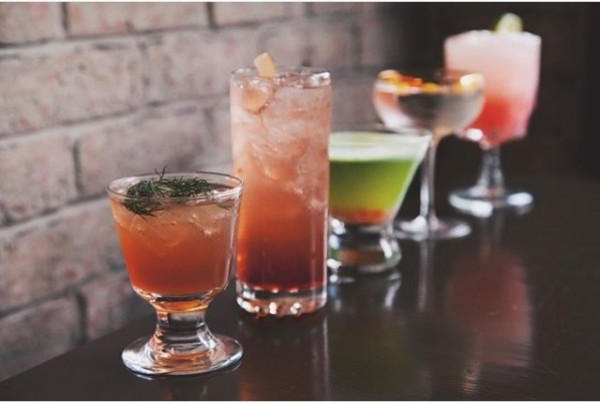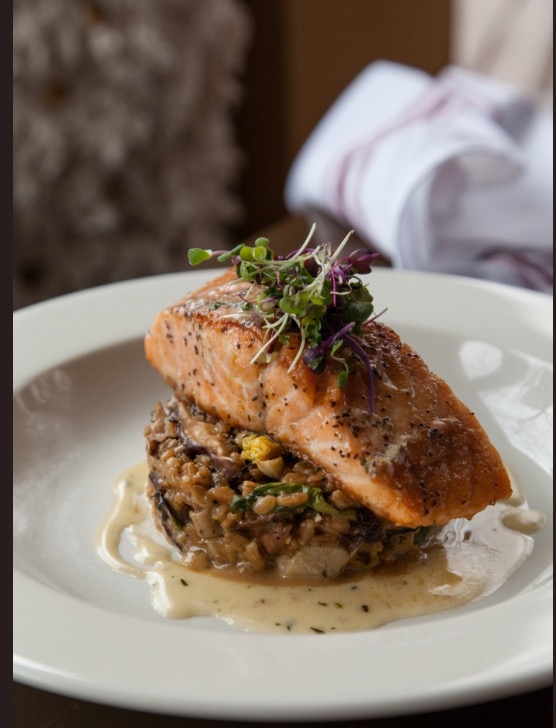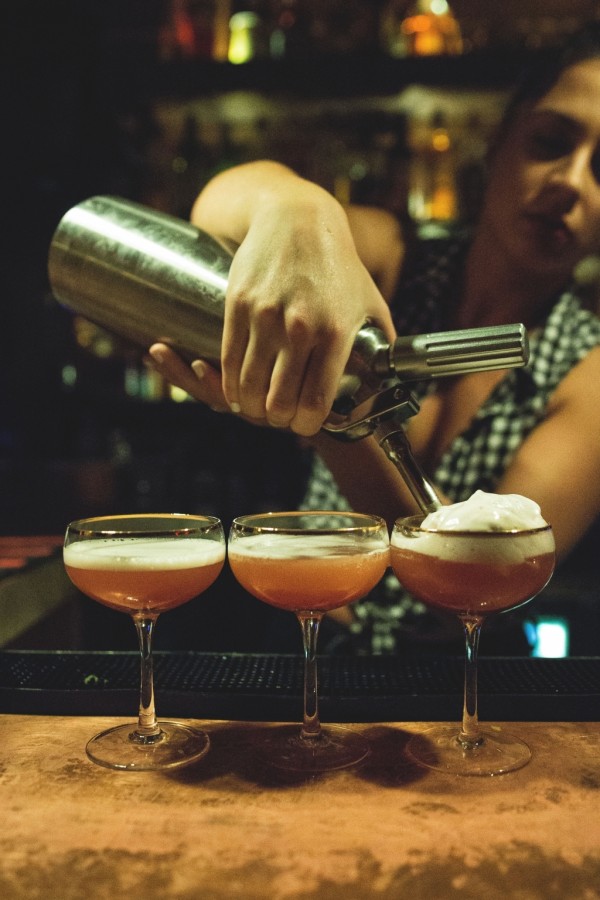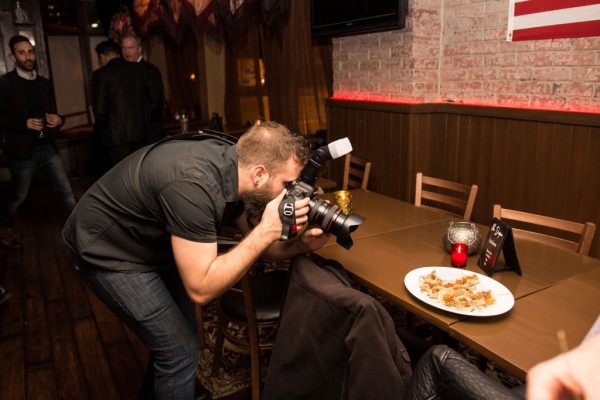 Ok, back to the party.
I invited some JC friends and business owners to join the festivities and asked the "Andy-Mac" to shoot it. He is one of the best photographers in Jersey City and he is only eighteen!
We had a step and repeat with a red carpet for fun photo ops! Brockman's Gin was a proud sponsor of the event and was used in many of the delicious cocktails we had that night.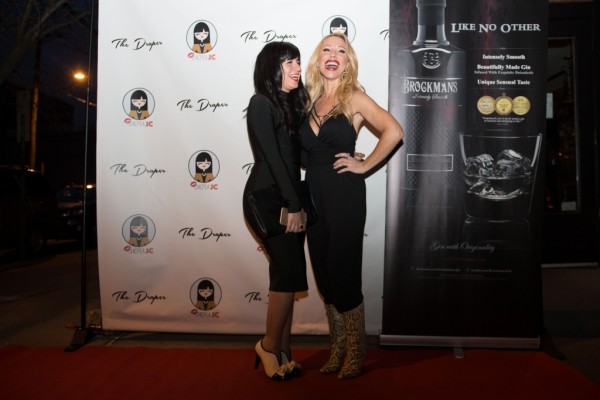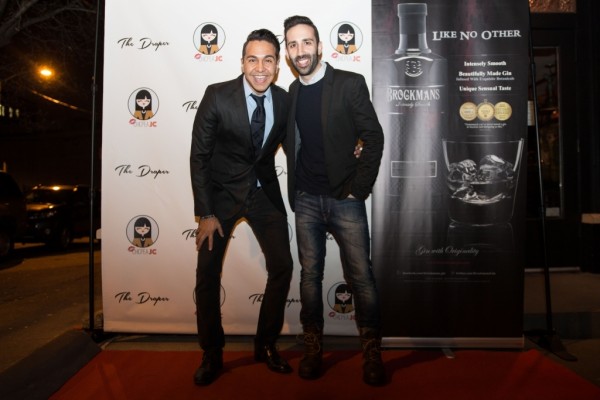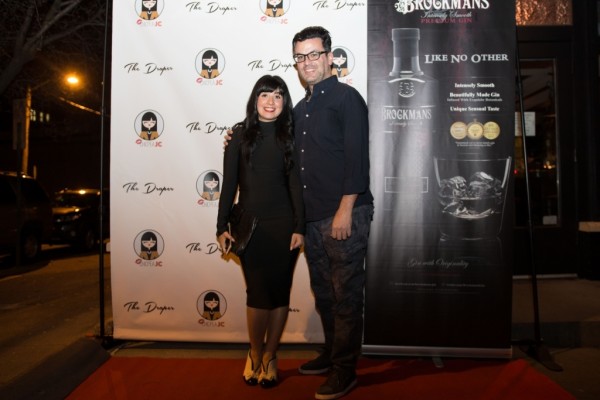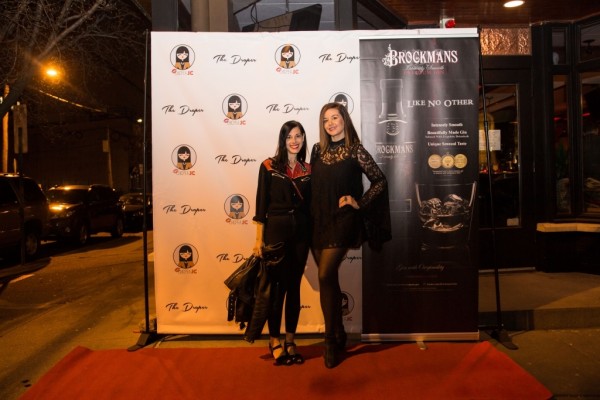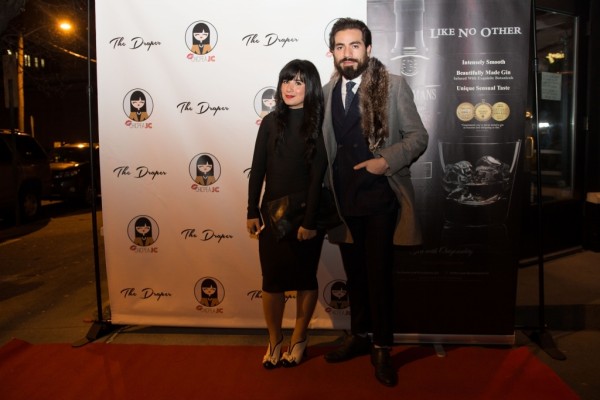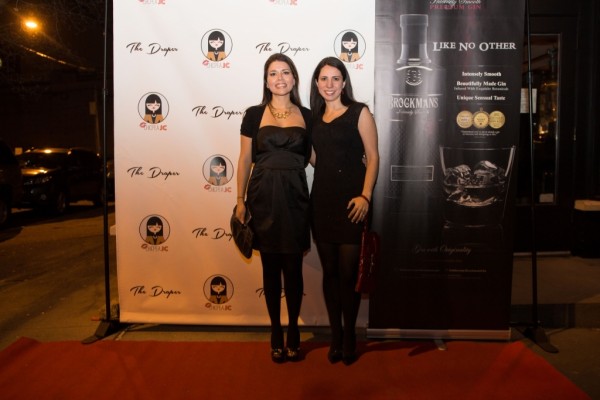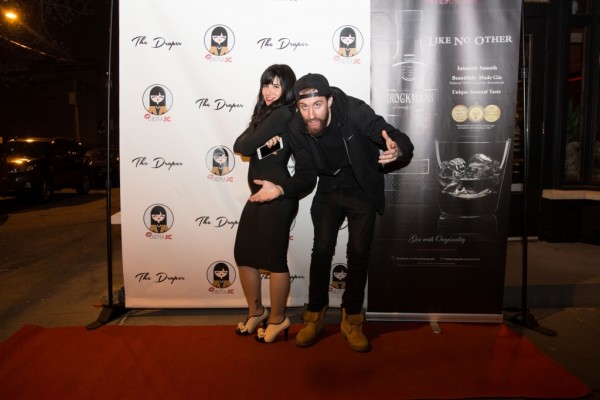 The party was a huge success! They had Oyster shooter girls that were provided by VDKA 6100 which is owned by Robert Deniro.  They gave all the guests oysters, and used the shell to give you a yummy shot of vodka, I think I had a little too many….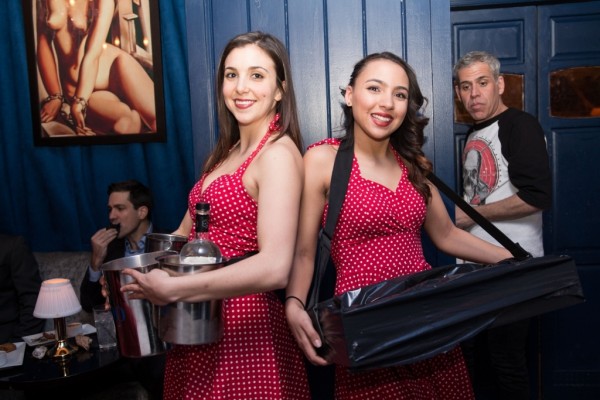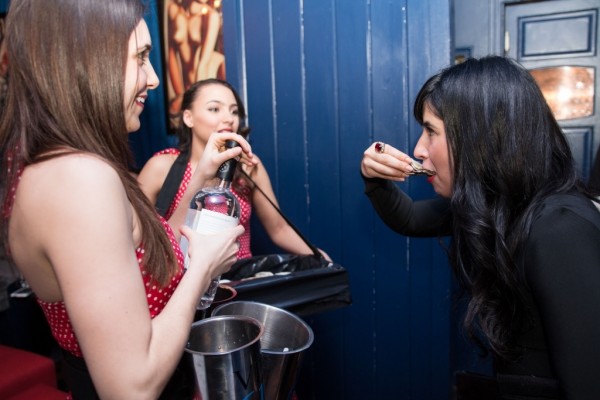 I think the best part of the night was the music. DJ Ralph Monte played an array of music, from break beats to r&b to funk and soul. Everyone was having a really great time.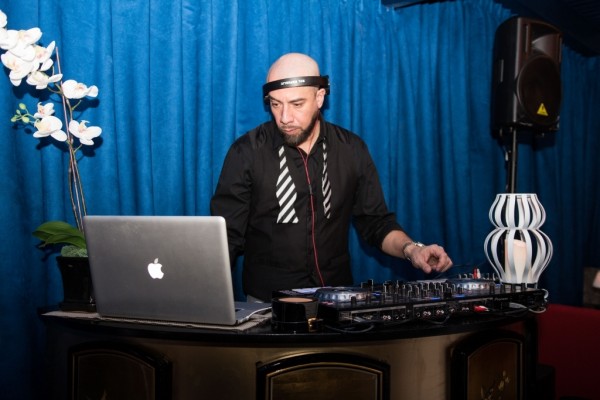 My favorite drink of the night was made with Matcha, it was probably the best drink I've ever had in my life (no they did not pay me to say that). Apparently it has antioxidants so drinking this is good for you. #truestory
The Draper is so picturesque, Andy did a few mini-photoshoots with some of the stylish guests! Including myself!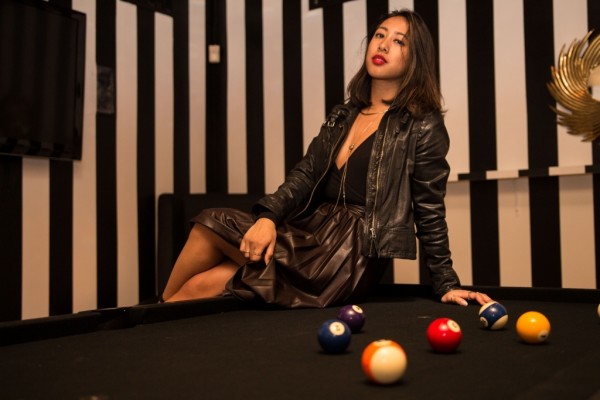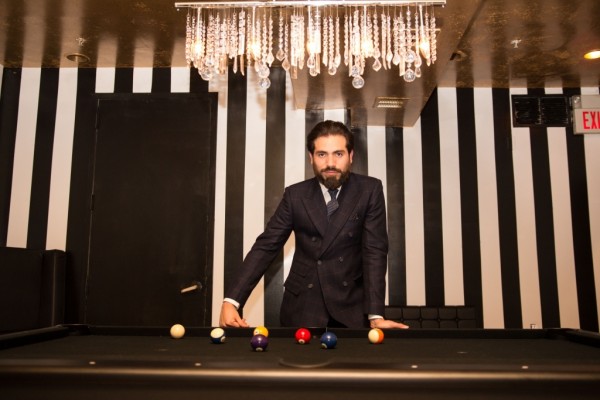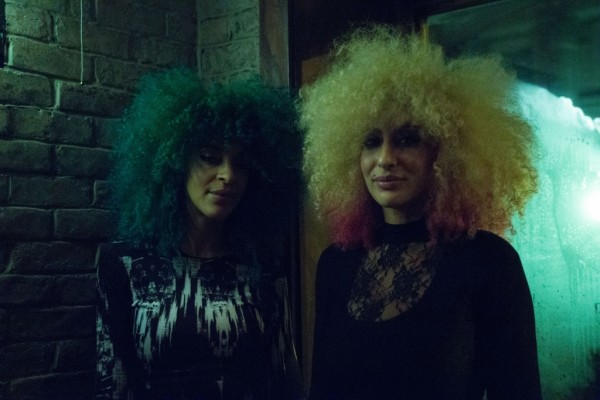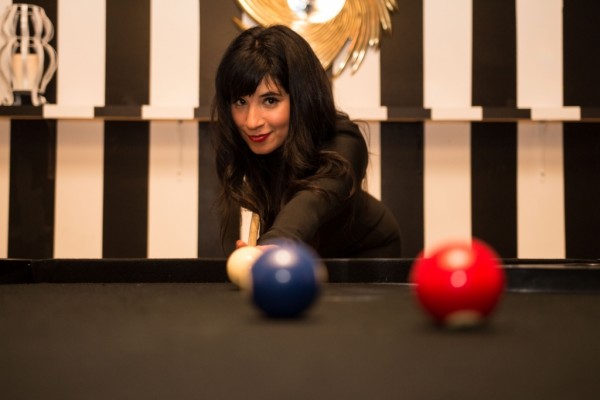 Rachael. Give me the background on The Draper and the concept.
Once you walk through the front door, you find yourself in a man-den fit for a 1970's rockstar in his Hollywood hills home. Watch the game. Grab a beer. Eat some delicious comfort food. Listen to classic rock. OR explore what's behind the secret door.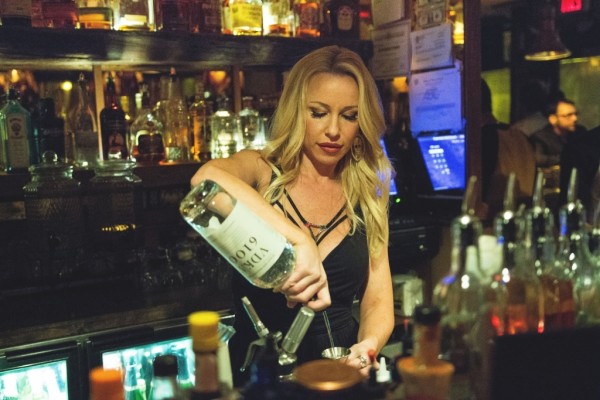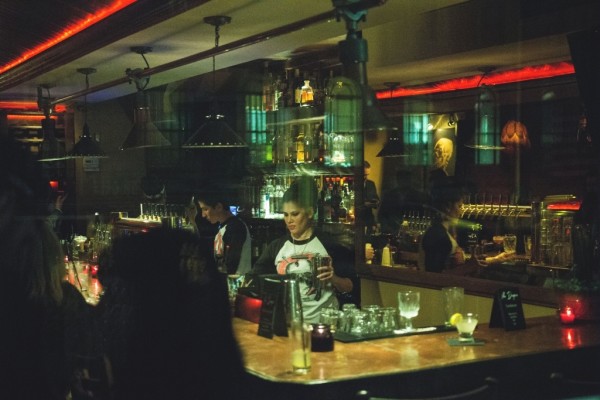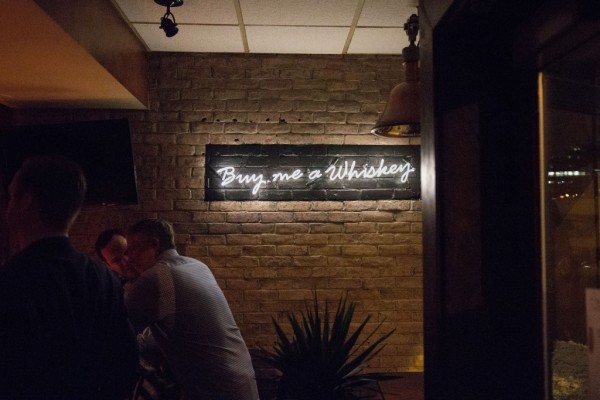 A luxurious speakeasy-style lounge!  Complete with plenty of crystal chandeliers, velvet, chinoiserie Luxe, and comfortable furniture. Stay here and enjoy indulgences such as mini bottle service for two, a private martini bar, and a menu of delicate culinary delights.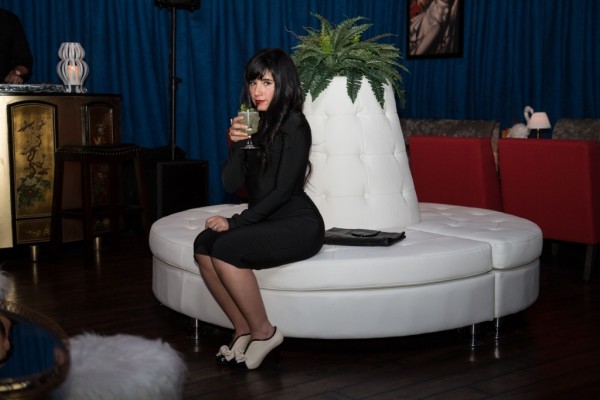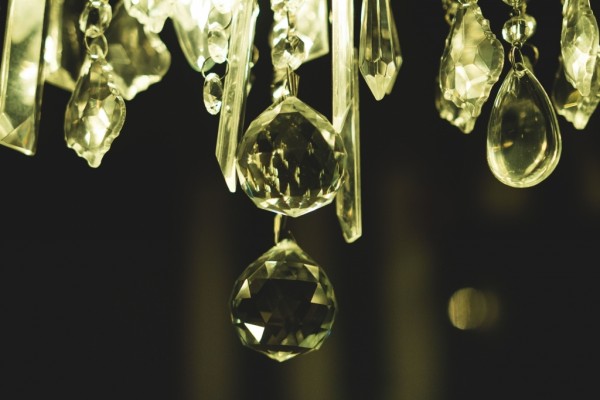 Still feeling game? Descend down the velvety blue staircase and enjoy a game of pool!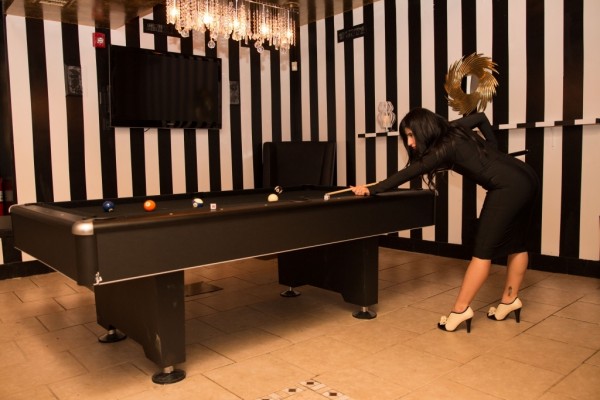 The Draper is named after Dorothy Draper. Draper is the mother of the Hollywood regency design movement, so their space is modeled as an homage to her style.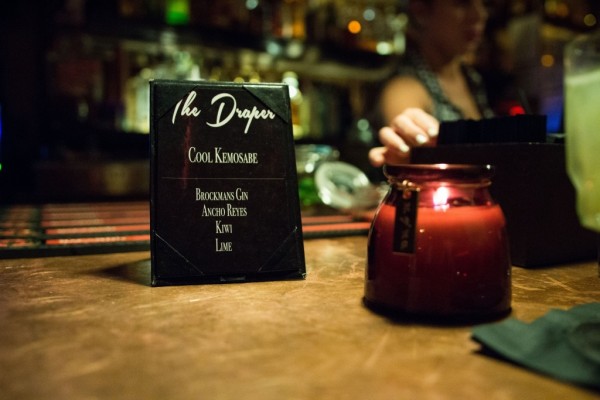 "Our vision is to create an environment that gives you the feel of being in an NYC lounge without having to cross the Hudson. Come in your finest and let your inner diva shine. Let us pamper you by mixing your favorite cocktail to perfection. Or wear your favorite jeans and relax with one of chef Brian's legendary burgers and a frosty mug of beer at the bar."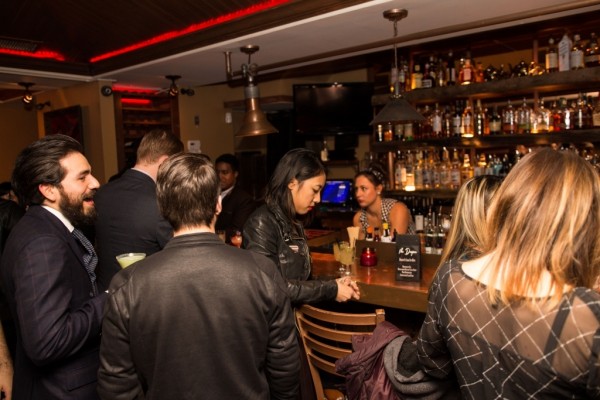 "We don't want to compete, we want to compliment the other cocktail lounges in Jersey City.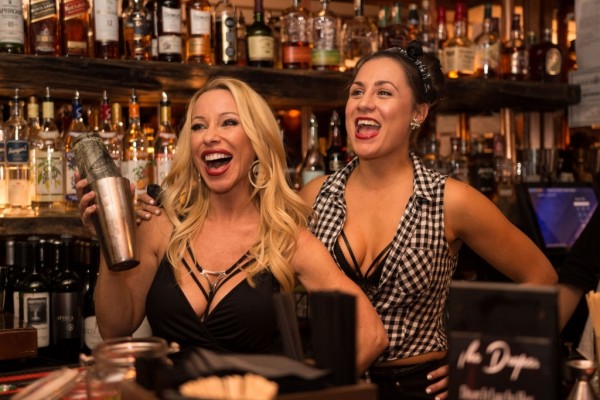 "If there is something you want, we will give it to you! There are no "no's" at The Draper! Our cocktails are simple, balanced and palatable…."
Whatever it is you want in a night out, we've got you covered!
I love it! 
The Draper 
247 Washington Street