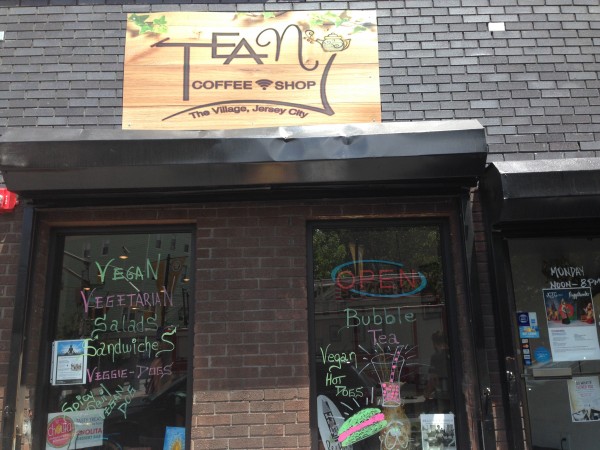 I recently went to TeaNJ to meet my new friend Dennis from Damaged Wear for lunch. For weeks I've been wanting to go try out their food! As some of you may know I try my best not to eat meat and TeaNJ is very vegan/vegetarian friendly (but they have plenty of options for carnivores as well).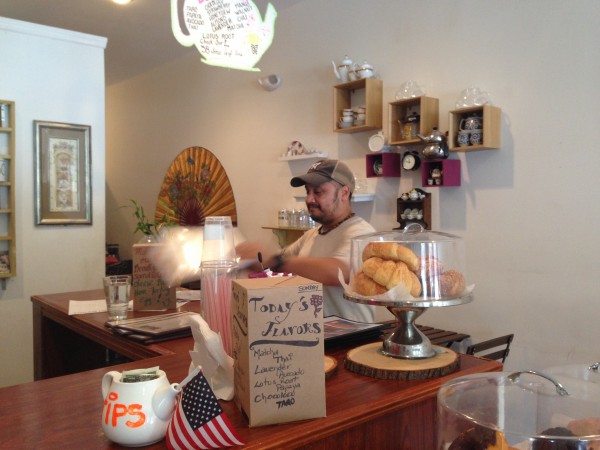 There are a few things that I love about this joint, first of all it's a family business and they obviously take pride in their restaurant, their food and of course their Tea's. The place also has a great aura to it, hard to explain in a blog post, you just have to go there to feel it. It's definitely a happy place with great energy and free Wifi!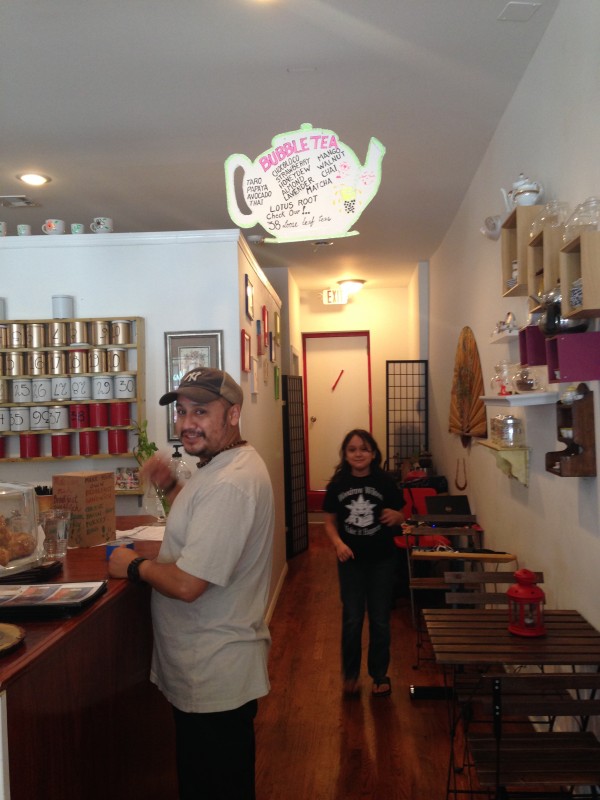 Tea NJ is owned by William and his wife Jeyra, and cutie kids William Jr and Jessie are there helping their parents out (hopefully Mia reads this in a few years and can maybe help me with the dishes!!).   William is the sweetest man, so smiley, friendly and extremely humble. I've also seen him around town supporting other local businesses which is super cool of him.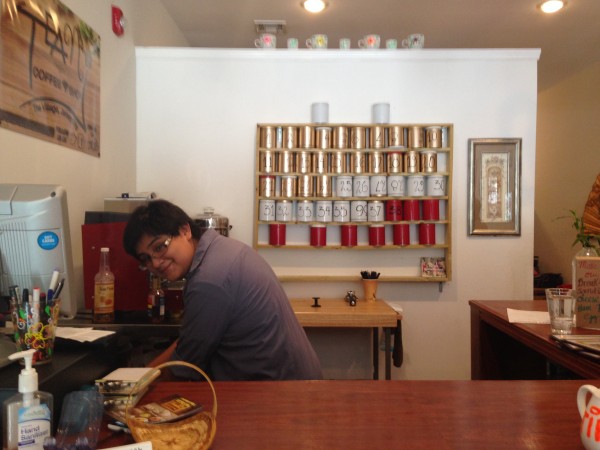 It was a hot summer day so I ordered a glass of fresh pressed carrot juice, it was delicious! I think I drank it all within a few minutes… I also got a salad with avocado and a black bean burger. I really enjoyed my meal; the burger had a nice kick to it and it was the perfect amount for lunch… I didn't leave there feeling greasy and chunky, which makes me happy! I will definitely be back to try the rest of their menu. It's a good spot to come alone during the day and get some work done or relax and read a book while drinking a nice cup of Tea/Joe.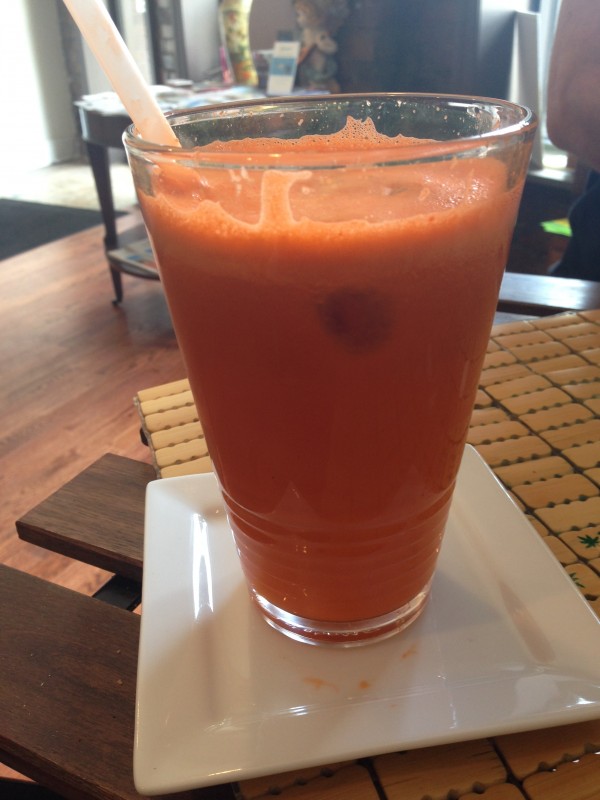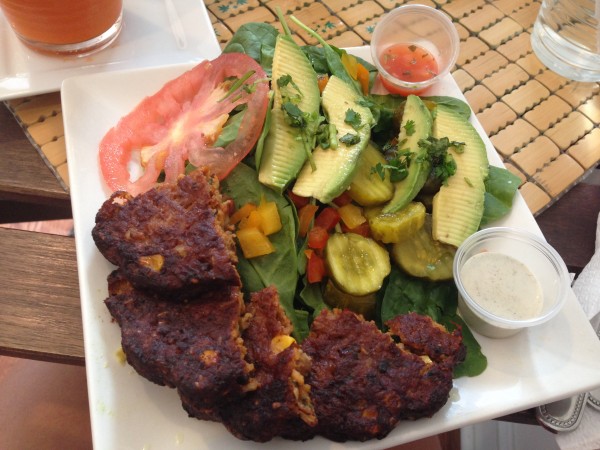 Tea NJ also has amazing desserts courtesy of Cholita's dessert bar. I've been eating their  goodies since the 6th Borough market so I decided to forego it this time, but I will be back for those vegan cakes that look AMAZING! Tea + Cake = Perfection. TeaNJ you guys rock!!