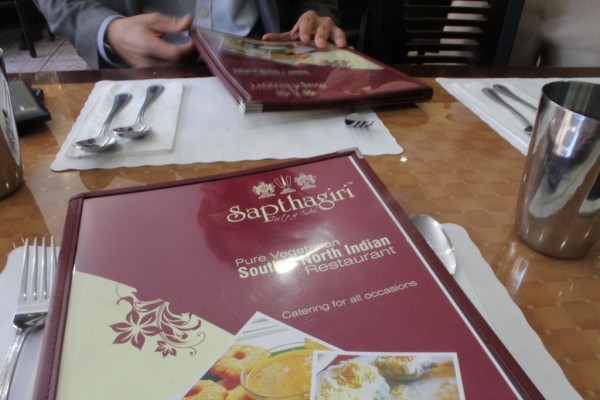 A few weeks ago I set out to explore India Square in all its culture and beauty in celebration with the Navratri Festival happening this month. I didn't really know where to start so I reached out to my new buddy Brian Platt who is the Office of Innovation Director in City Hall and also the liaison from the Mayor's office to the India Square merchants.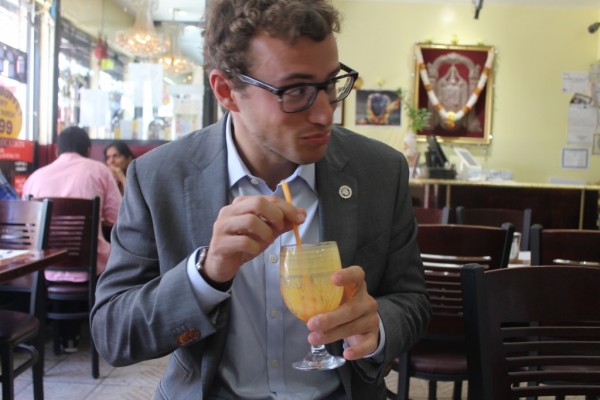 Brian made it easy for me and put together a list of restaurants and businesses for us to check out. First on the list was Sapthagiri, one of my favorite restaurants in Jersey City and a local favorite.
We arrived at around 11:30am, our tummies growling, ready to get our eat on. We sat down with Vinny, who is the owner of Saphtagiri (and many other restaurants) to chat and talk about food and Jersey City. Vinny ordered for us all of his favorite dishes and boy were we in for quite the treat!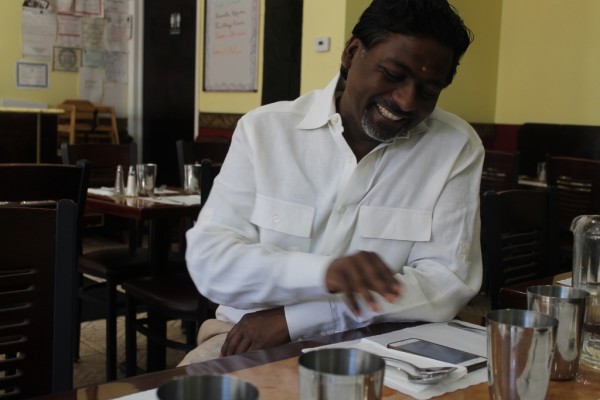 Now of course before eating I had to take food pictures. Poor Brian! he got a taste to what it is like eating lunch with a blogger #foodporn.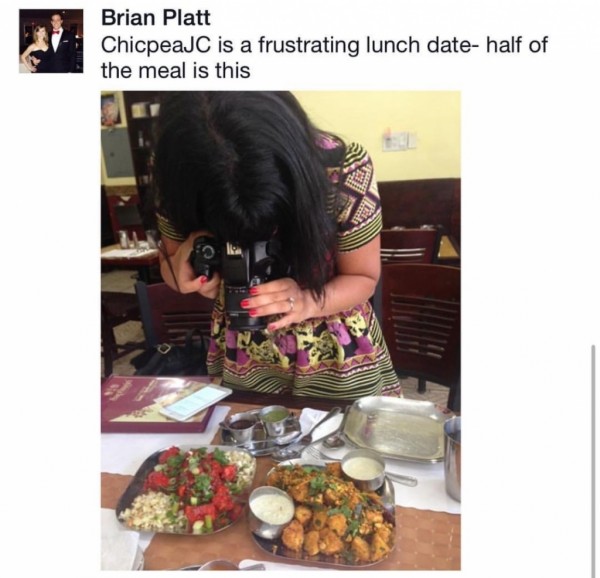 The lunch was so delicious! We ate so much!! Now I need to mention that the service was probably the best I've ever gotten! Not even exaggerating. Our waiter Sunil was extremely attentive and so sweet. We started chatting and he told us he just moved to Jersey City from a small village in India (he said they filmed Slumdog Millionaire right where he lived). Sunil told us he was here studying English and working at Saphtagiri part-time, and that he loves Jersey City and how welcoming everyone has been. What a sweetheart!!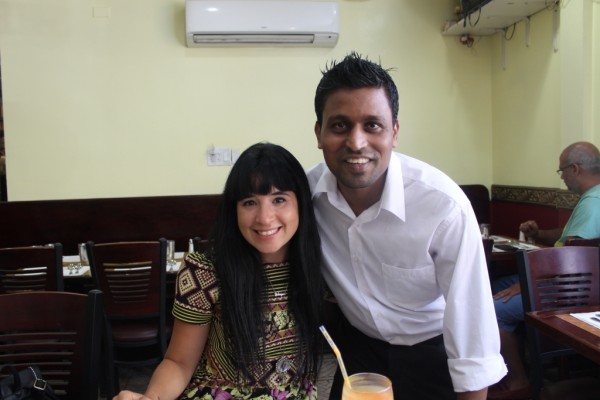 I can't wait to go back.
What's your name? Vinny.
What do you do? I run the business, Sapthagiri, and I have two Sapthagiri's and one Vaibhav.
How has Sapthagiri been open? It's been eight years.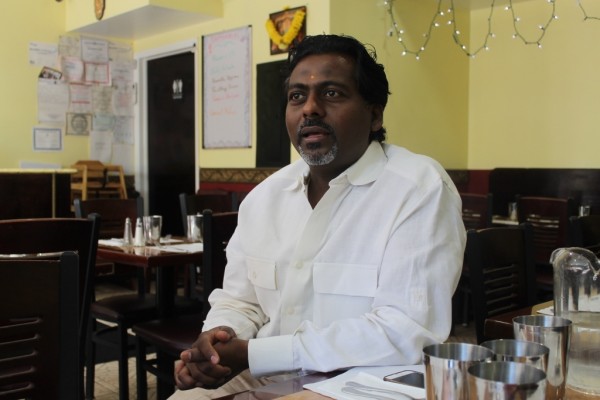 And can you tell me about the food here? It's more vegetarian food and we serve a cultural community and we have vegan options, low-carb and low-fat options available here. My clientele is about 30% Americans and 70% Indians.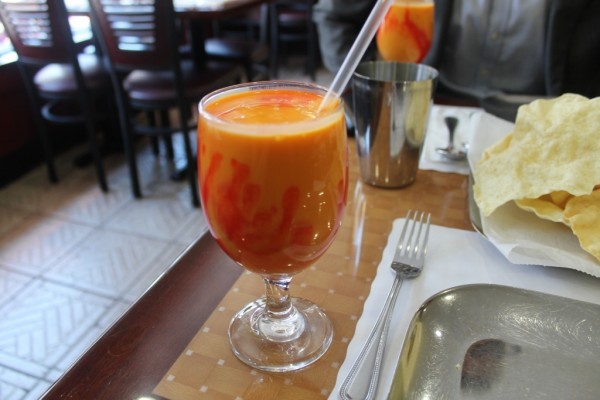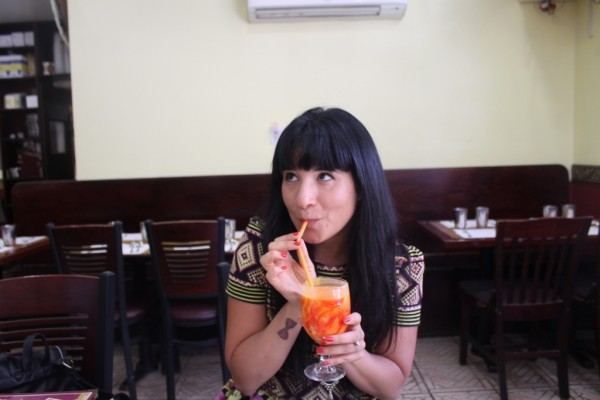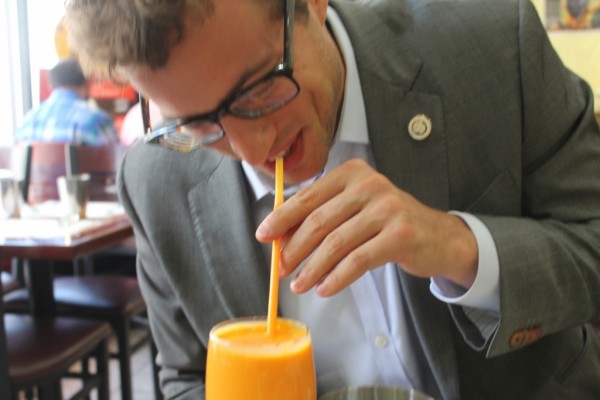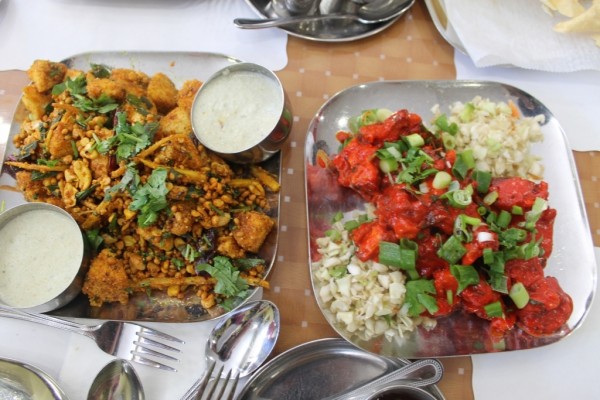 Are you from Jersey City? I live in Jersey City.
How long have you been here? Eight years.
So what are we eating today? I just ordered one of our signature dishes—Gobi 65 and Masala Idly which is one of our hot-going items. I just wanted you to try, one is with the cauliflower [and] one is with the rice and lentil. It's nice sautéed with some ginger, cashews, mustard seeds, [and] curry leaves, very nice.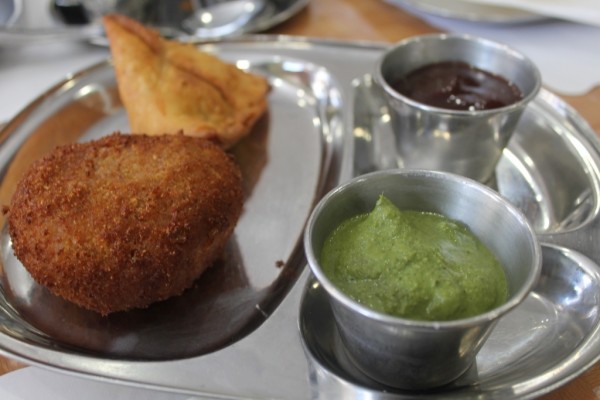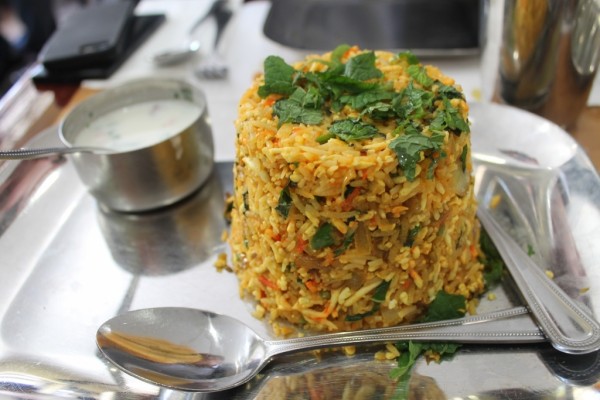 How do you feel Jersey City has changed in the past couple of years? Before I was having a business in other cities and I feel Jersey City has more potential than other areas because it's one-stop-shopping for everybody. People have this kind of intention saying like, "These are bachelor, students," they spend money and they do which is good for the business. So they live in the surrounding areas and they walk-in. I've been doing good.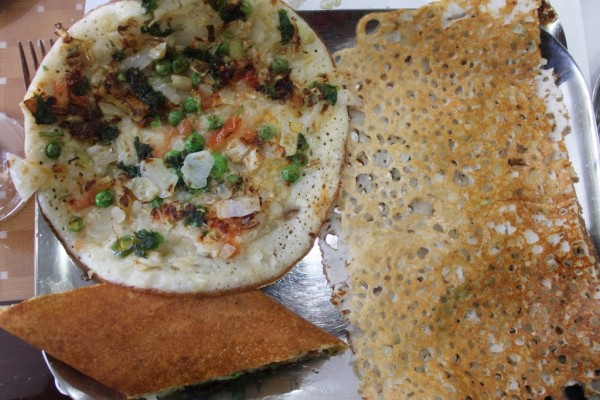 What is your favorite Jersey City hangout spot? I'm a very picky person. I want things the way I want it when I go to a restaurant I really have to like it. If I'm going downtown, you have chicken and rice, I want it. Ibby's Falafel, I know what you're getting over there.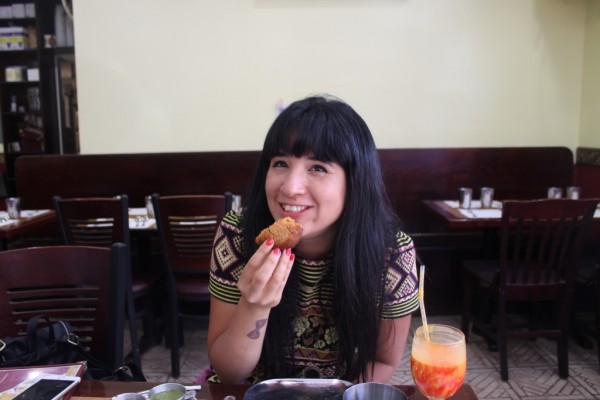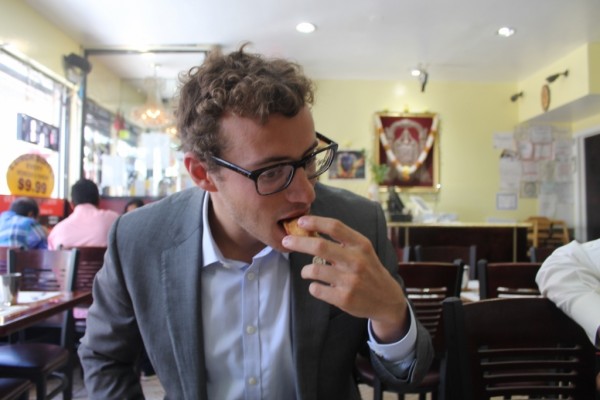 I had a passion of cooking; now we opened another big restaurant and I'm trying a lot of dishes. We're trying to improve the quality.
Have you always been in the restaurant business? I've been in the restaurant business for the past 15 years.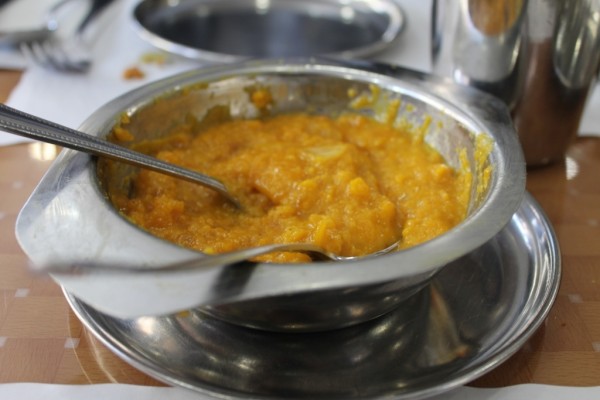 How did you get into the restaurant business? I grew up in the restaurant initially and I always had a passion of having a business and cooking was my passion too. I got into it and slowly became working partner, partner and opened a couple of restaurants. So far I opened ten restaurants all together.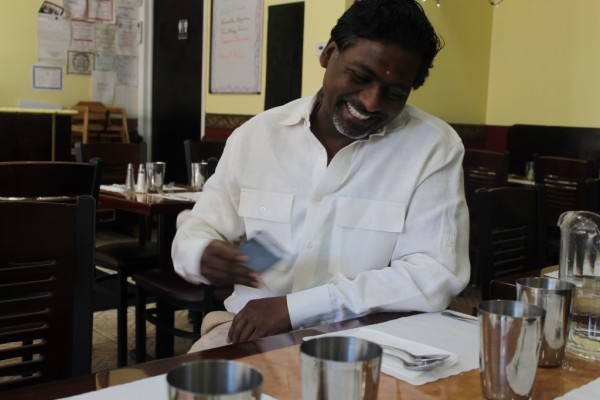 Saphtagiri
804 Newark Ave