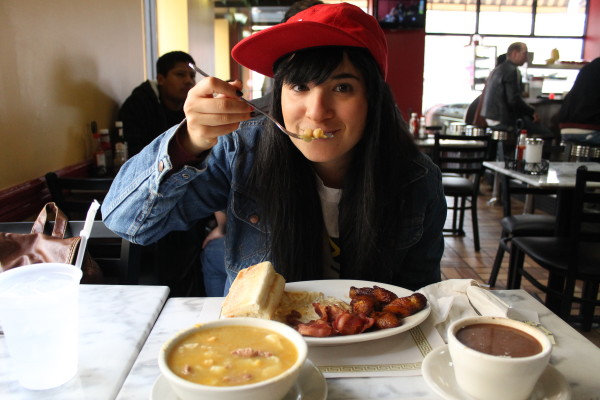 A little while ago, I met with David, the District Manager of Central Ave SID on Central Ave, to tour this awesome shopping and eats destination in The Heights. Before hitting the stores, we met at Rumba's Cafe for some breakfast/lunch. Rumba's Cafe is a cuban style no frills diner. When I walked in, I felt like I was in Miami…. Weird I know, but that's how I felt so… anyway…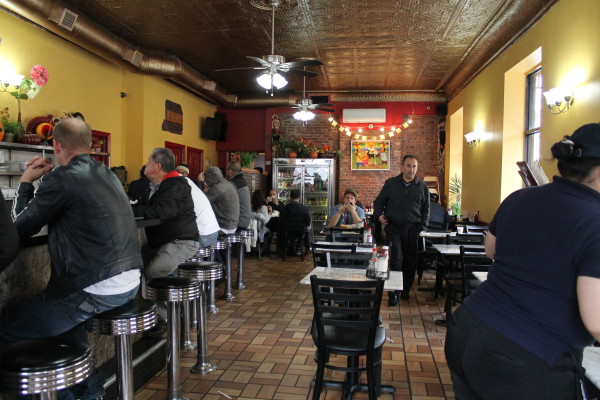 We got the menus and when I saw the prices I couldn't believe it! $5 for a massive breakfast! that's basically how much a cup of coffee costs these days! Did they not hear of inflation?! I was so excited. I ordered the breakfast and went for a chickpea soup, because you know I am obsessed with those little cuties.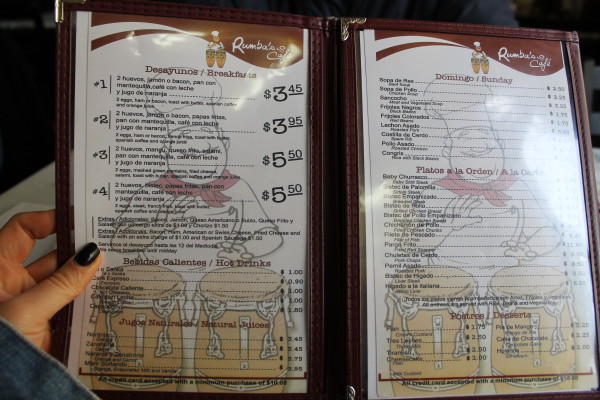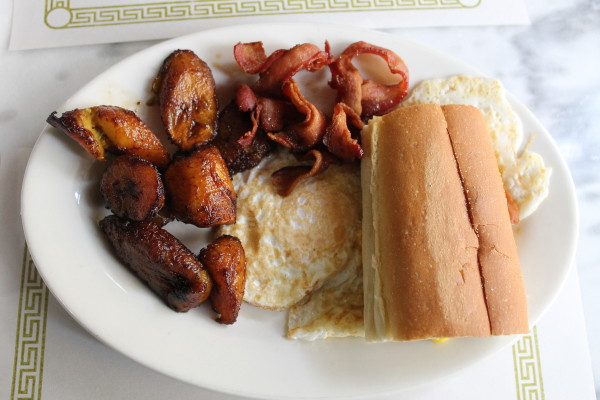 David ordered a traditional Cuban dish of shredded beef, rice and beans which looked really delicious but gave me heartburn just by looking at it! Next time I am coming here with my XL bottle of Tums. #beprepared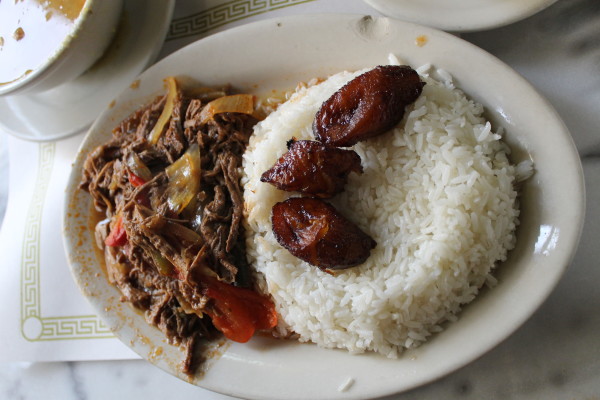 I also ordered a Cafe Con Leche. To be honest ever since my Modcup post, I've become such a coffee snob I am even disgusted with myself… but this simple coffee with milk was so delicious!! It was the perfect coffee to milk ratio, sugar etc. I loved it. The simple things in life make me very happy.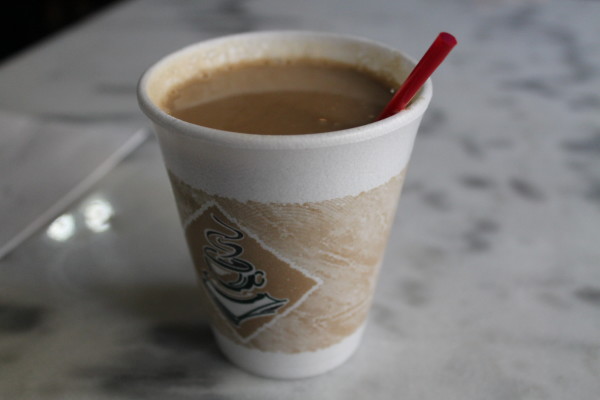 I loved the vibe of this place, by the time it was noon it filled up with locals, people who work in the area and families. Some people where even sitting on the bar top talking to other patrons and the people working the counter. You can tell that these people are regulars and I don't blame them!!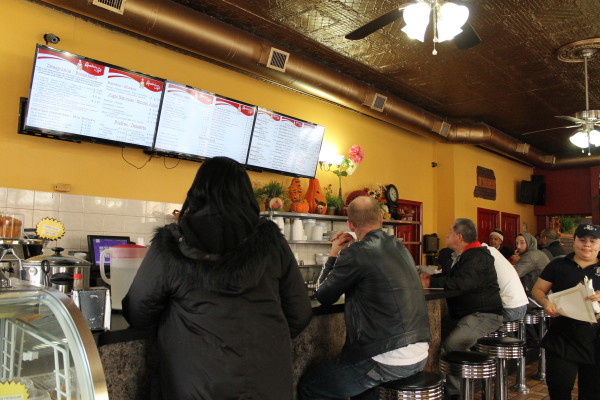 Food porn break: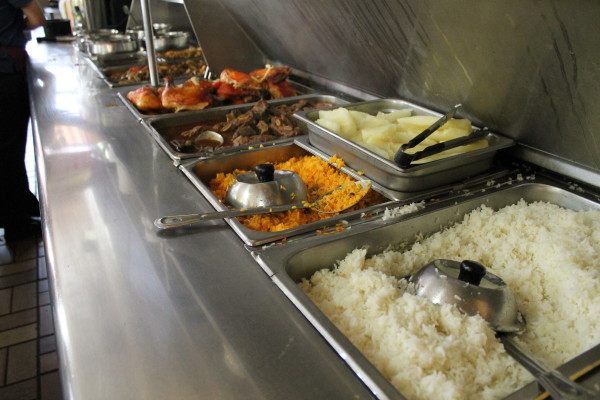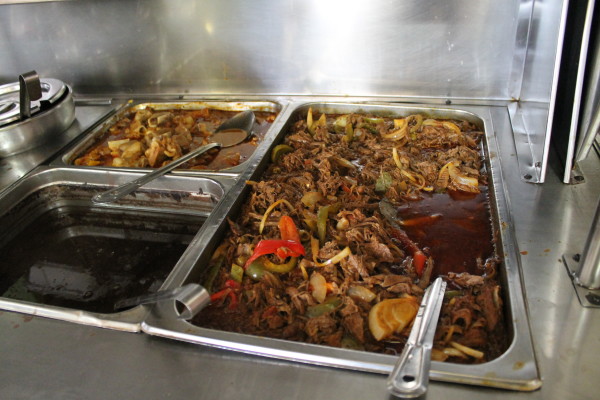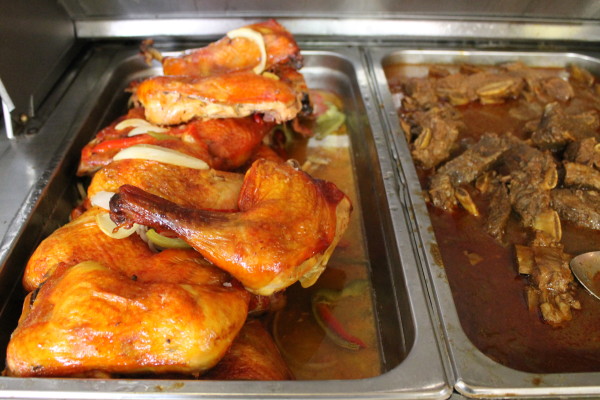 The wait staff were so friendly and nice, they didn't rush us or hover over us to grab our plates. It was nice to have a chill lunch without feeling rushed to get out for the next people.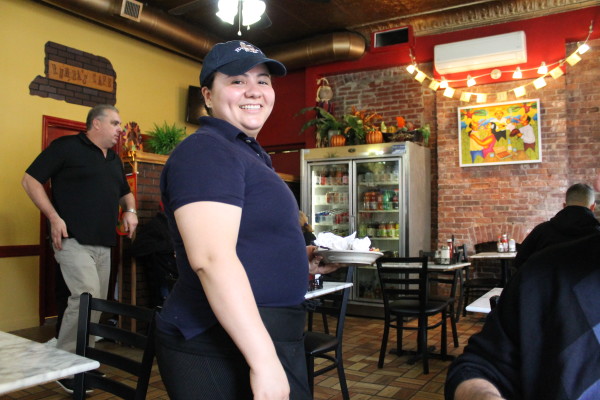 The food. Ok so as you all know I try to maintain a healthy lifestyle… meaning I lay off the grease…. oh man. I remember telling David, "I kind of wish I was hungover right now". This breakfast really hit the spot, it was beyond satisfying. Honestly for a breakfast like that, it wasn't greasy AT ALL, I didn't feel too shitty afterward. If anything I was pretty full for the rest of the day, unlike the days I eat my massive kale salads!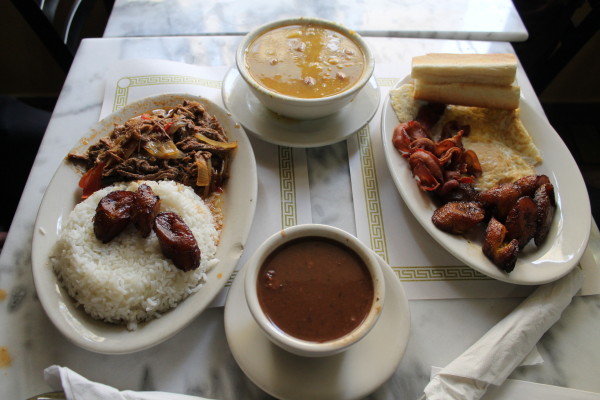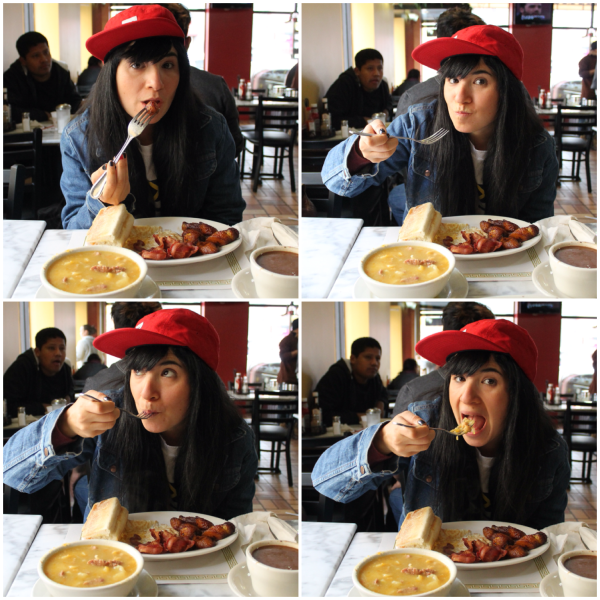 I am biased to anything that has Chickpeas in it… but, you need to eat this soup. It was so GOOD!! I dream about it!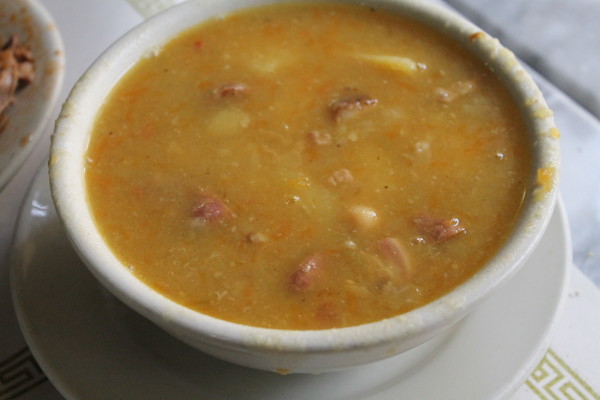 One is the loneliest chickpea… :(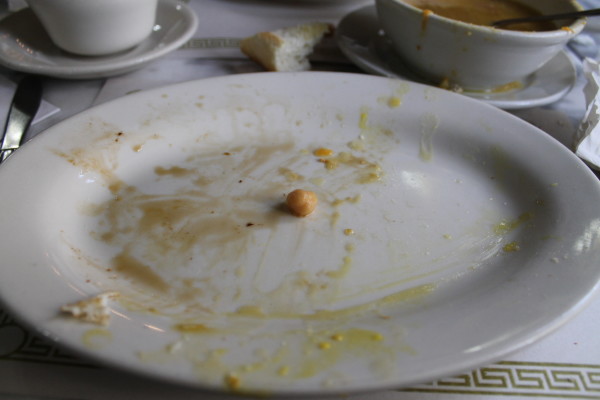 After lunch, David and I had a whole discussion on siesta's. My goal is to go into politics and make it a law for everyone to nap after lunch. ChicpeaJC for president!
I love Rumba's Cafe and I can't wait to go back there and try more eats. Support this local food spot and come down to Central Ave. It's a gem area in Jersey City with shops like Faded Royalty and Sneaker Room. Stay tuned for more!
Address:
513 Central Ave