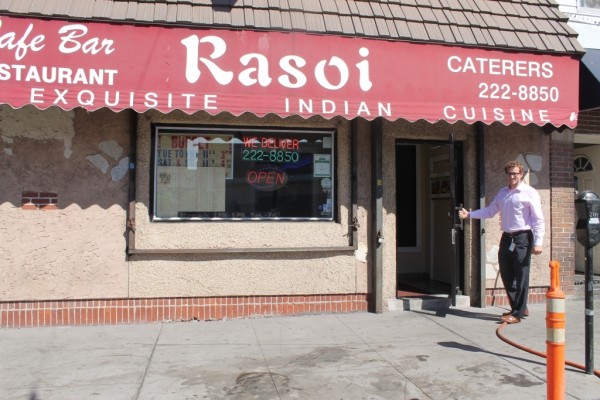 The initial plan was for Brian (The liaison to the merchants from the Mayors Office to India Sq) and I to eat at 3 different Indian restaurants in one day… after Saphtagiri we realized that wouldn't be possible. We met up the following week for lunch at Rasoi, which is always on everyones list as one of the top Indian food places to eat at in Jersey City. I couldn't wait.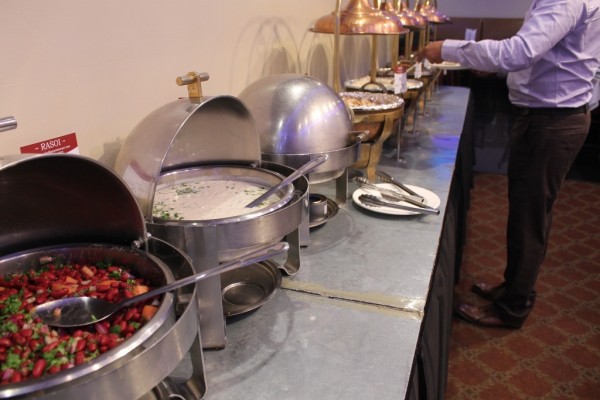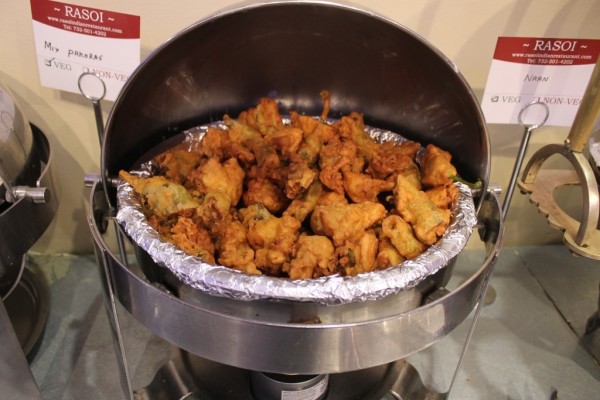 Brian and I planned to walk in, under the radar and have the all-you-can-eat lunch buffet. After filling our plates, we sat down to eat and as we were done with plate number one…The owner of Rasoi, Satinder came and ordered around 6 more dishes for us to try!! My reaction was "Oy vey". Tums anyone?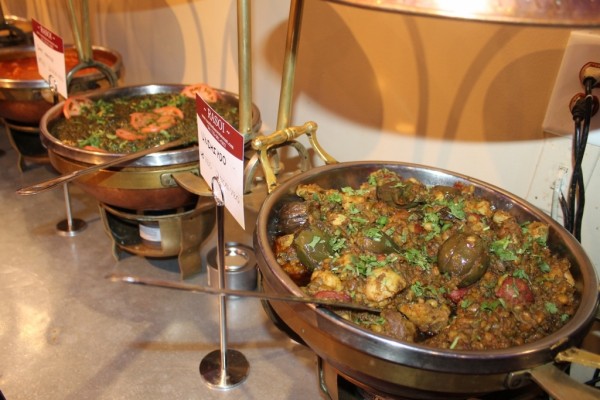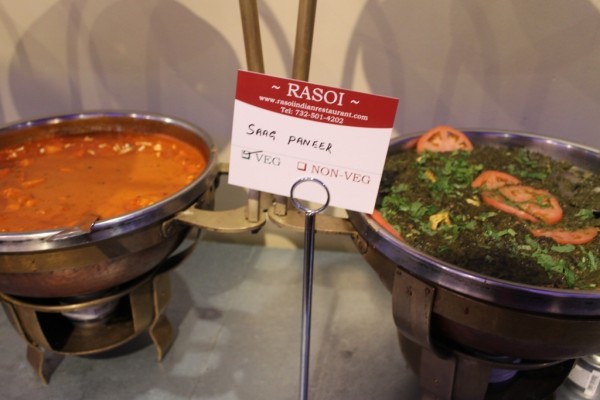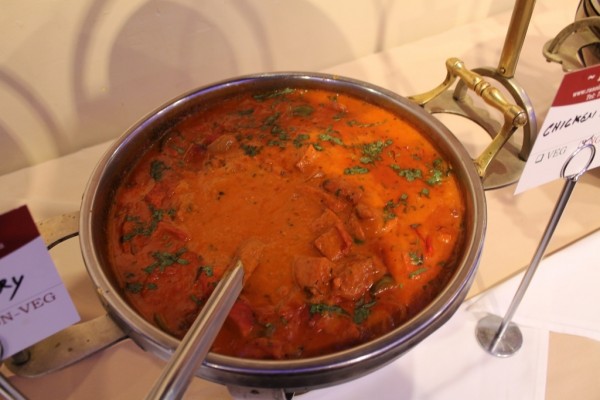 Since coming here, I've been dreaming about their paneer and went back exactly a week later for more. This place is so good.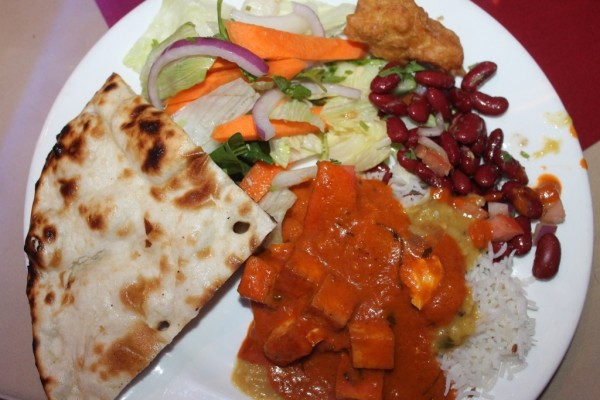 What's your name? Satinder.
And you own Rasoi? I own Rasoi.
How long has Rasoi been around? Since 1996.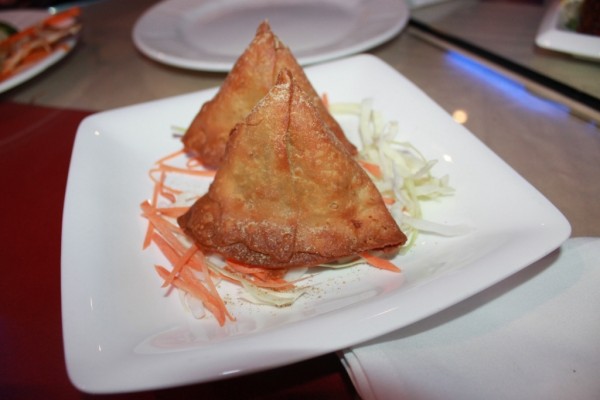 Tell me about the food here. We have a North Indian food when we started and then later on we added Indian-style Chinese.
Is it always buffet? No, no. We have only lunch time buffet and dinner time we have orders.
How long have you been living in Jersey City? 25 years.
How do you feel Jersey City has changed in the past few years? A lot of change now, a lot of business. We are getting more business, day by day.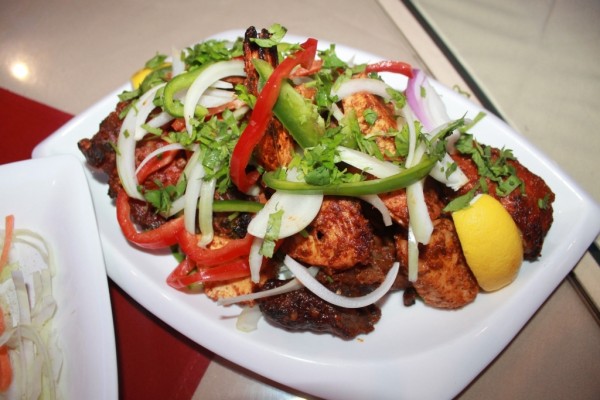 A lot of people have told me that Rasoi is their favorite place to eat. Thank you, we are doing really good.
This is the first Indian restaurant in Indian Square. We are the first one who opened the restaurant.
So there were no restaurants here? At that time there were the fast food restaurants, some people selling with the groceries, some samosas like this.
Is this a family business? We had some experience in India that's what we started over here.
Now we have three restaurants, that's called Rasoi too, same North Indian and the new have the third restaurant in South Brunswick, that restaurant has a banquet hall and that can hold more than 150 people.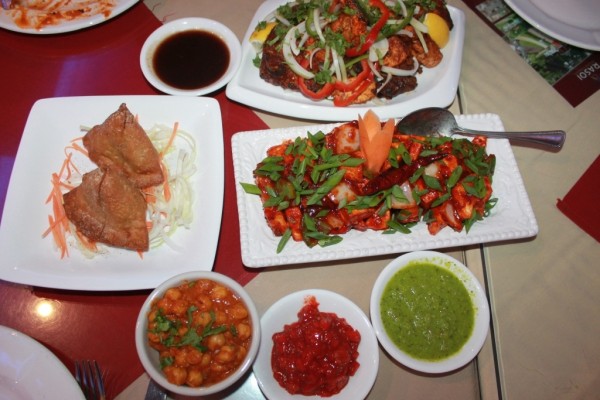 What kind of different cuisines would you do? Maybe a mix of South Indian food.
Any future plans for Jersey City? We definitely want to expand. We see how the market goes forward from here because there's a number of restaurants opening so we'll probably try to open something in a different cuisine. This caters to one particular palate but we are trying to expand and cater to different kinds of cuisines, to kinds of clientele in Jersey City.
Rasoi
http://rasoiindianrestaurant.com
810 Newark Ave