One of Communipaw's newest editions is Pinwheel Garden, a small dumpling and noodle bar that packs a big punch. When you walk in, large tropical plants and warm cozy seating greets you. The tables and benches are all made out of reclaimed wood; some pieces are even Hart Pine, which is between 100 and 200 years old. The owner Steve hand cut, sanded and welded them together himself. Everything here is handmade. The artwork that hangs is all from neighbors and friends of theirs, as well.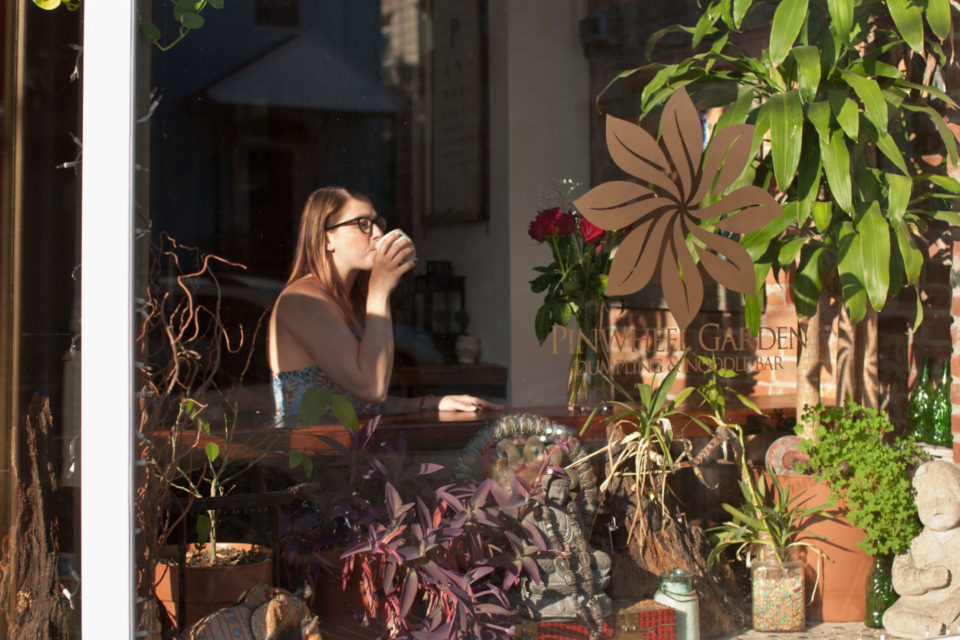 After ordering and while waiting for your food to come out, the small restaurant starts to fill with aromas of onions, lemongrass, and soy sauce coming from the open kitchen behind the register. Your mouth starts watering before there is even any food to see.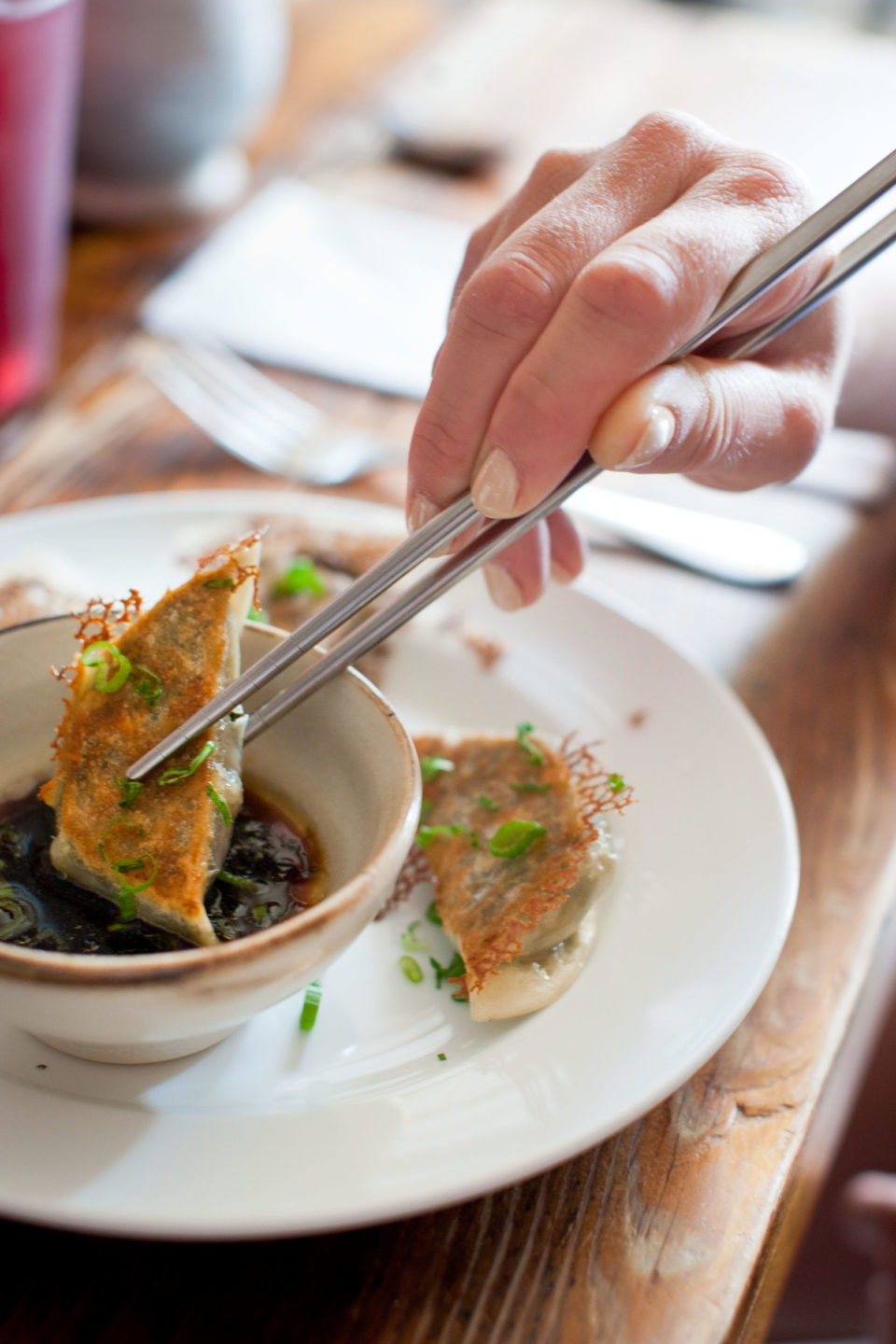 The Spinach Pie Dumplings are a piece of artwork for themselves. The edges of the dumplings turn into a beautiful, delicate weaving of edible crunchiness. These dumplings are crispy on the bottom and have a smooth hearty filling. Spinach, kale, parsley, dill, and nutmeg create an herbaceous combination and one that I have never had before.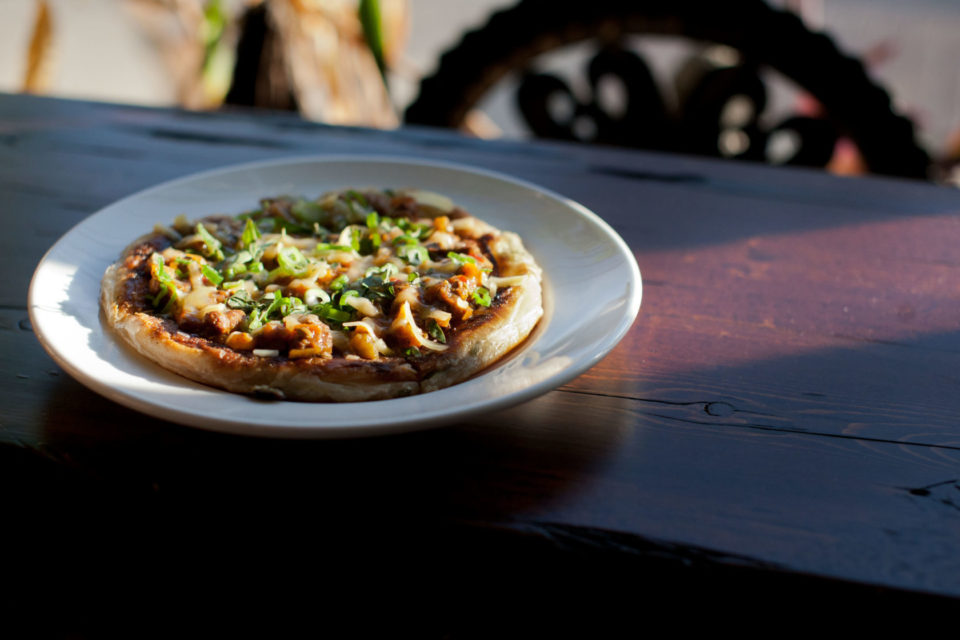 The Scallion Pancake Pizza was next; combining two completely different food types that sounded so outlandish, I had to try it. If the name doesn't give it away already, this dish is their hand-folded scallion pancakes topped with beef or veggie Bolognese along with cheddar from Van Hook Cheese Shop in Downtown Jersey City.  Wow, if this isn't a match made in heaven then I don't know what is. The scallion pancake itself is airy and fluffy, topped with the sharp cheese and hearty Bolognese make a flavor profile that I never knew could exist. You can fold up a slice and eat it like a pizza, or use a fork and knife and plow right through it.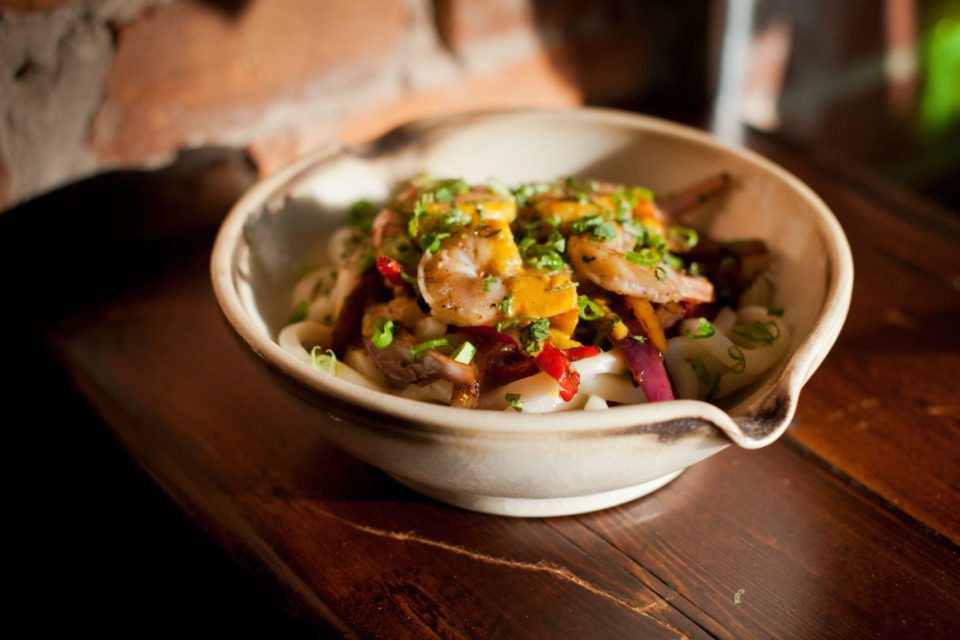 The Coconut Curry is packed full of different textures. The Udon noodles are soft and squishy paired with the julienned veggies that are lightly sautéed and still have a crunch. This dish is spicy; the spice was a perfect amount in every bite, leaving a slight afterburn, making you remember it. If the spice is too much for you, I recommend washing it down with their housemade Blueberry Meyer Lemon Tea. This drink is a beautiful shade of magenta and has just the right amount of sweetness to cut the spicy curry! They also offer Taiwanese sodas like Hey Song Sarsaparilla, which is like Fernet and Root Beer had a love child. It is delicious and not that sweet. It also has great digestive qualities! So drink and eat away!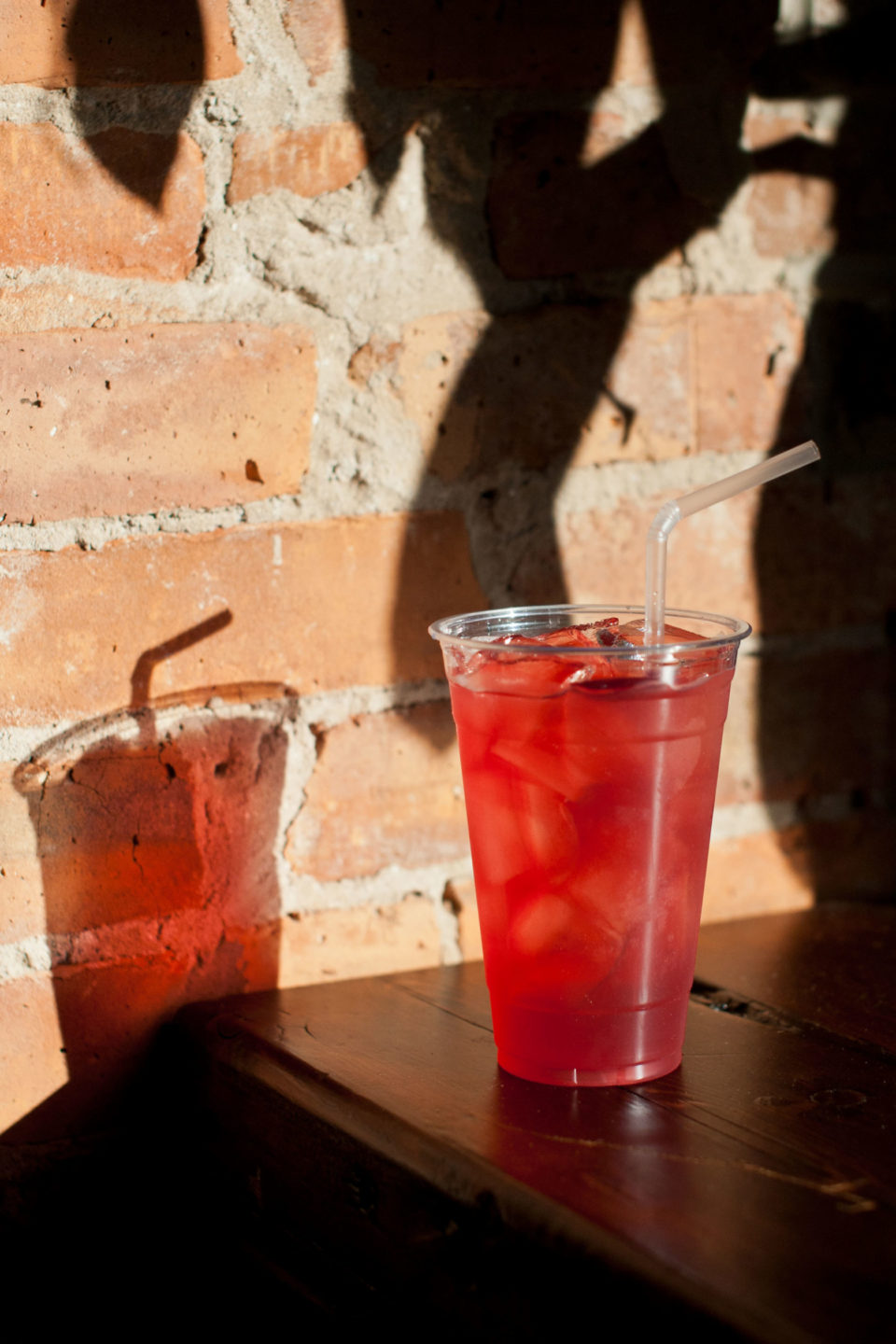 The Trinity Ramen gets its name from the three types of meat; beef, chicken and pork bone is used to create the immensely flavorful broth. Topped with ramen noodles, beef loin, lemongrass chicken, and CharSiu pork, a tea egg, bean sprouts, and Enoki mushrooms. This ramen will be a sure go-to on a cold winter night.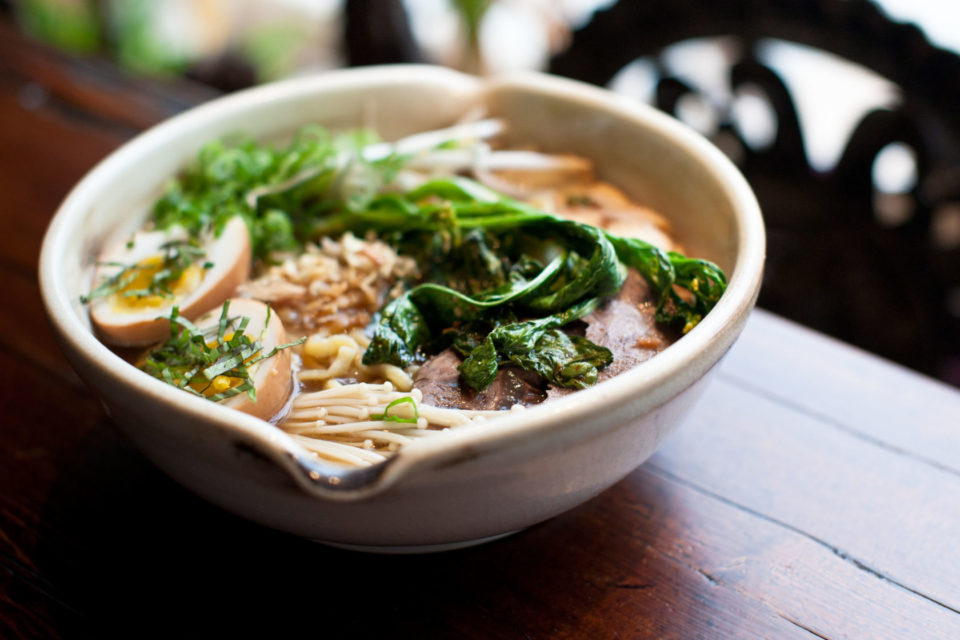 Pinwheel Garden will probably one of the highest recommended spots in Jersey City for a long time to come. Steve – the owner, the chef, and the architect – is a warm welcoming face behind a beautiful restaurant. I cannot wait for my next visit already!
You can find Pinwheel Garden at 318 Communipaw Ave. You can also visit their website and their Facebook page.