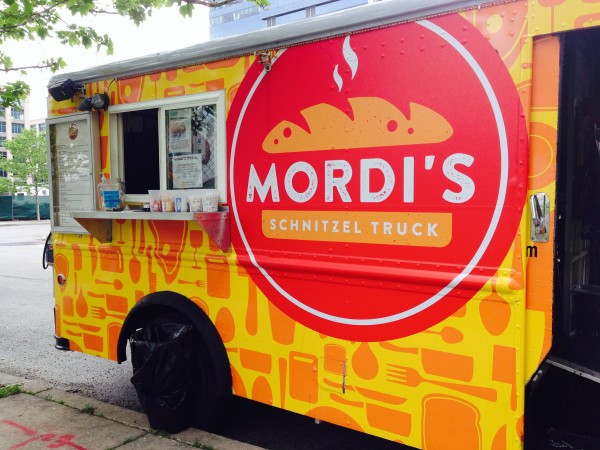 When I heard there was a schnitzel food truck in Jersey City owned and operated by an Israeli I got  all "faklempt"! Reason being, you can only find real Israeli food in the city so its nice to have one that is on wheels here at home! That being said, I do not eat chicken right now but do hold a place in my heart for that fried goodness. My mom used to make it for me growing up!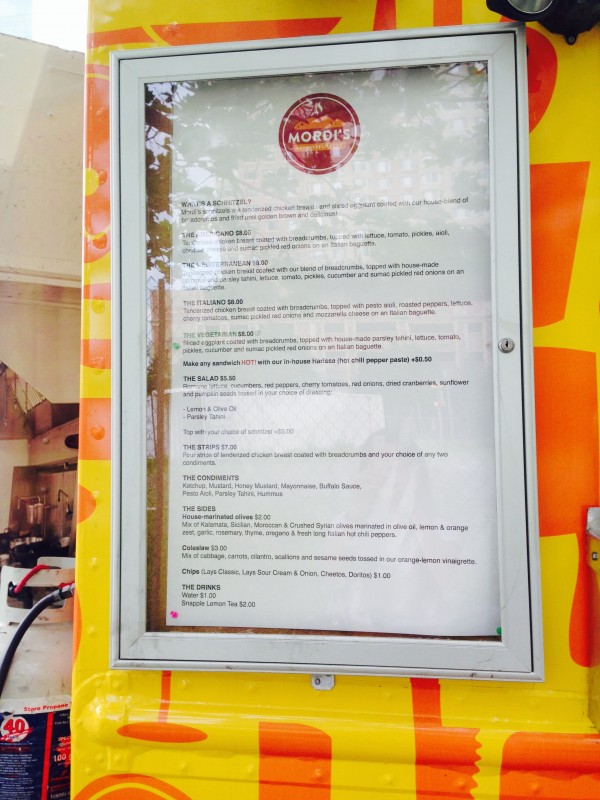 I went to see Mordi the other day on one of his stops in JC. Mordi, short for Mordechai, is so sweet, smiley and friendly. You can tell how excited he is about his food and being part of the Jersey City community.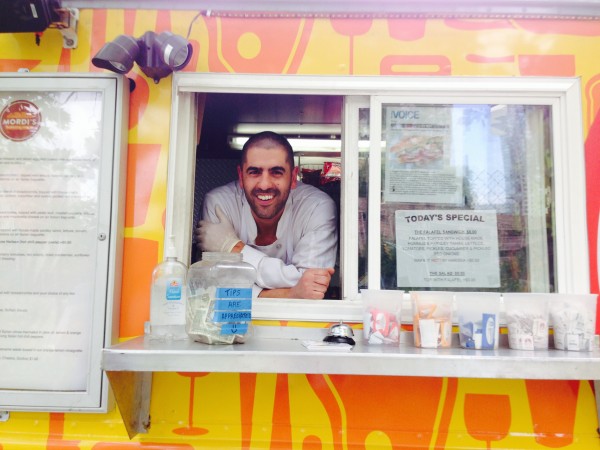 Now let's talk about the food: He gave me a falafel ball to try and it was AMAZING! talk about a "chickpea" party in my mouth!!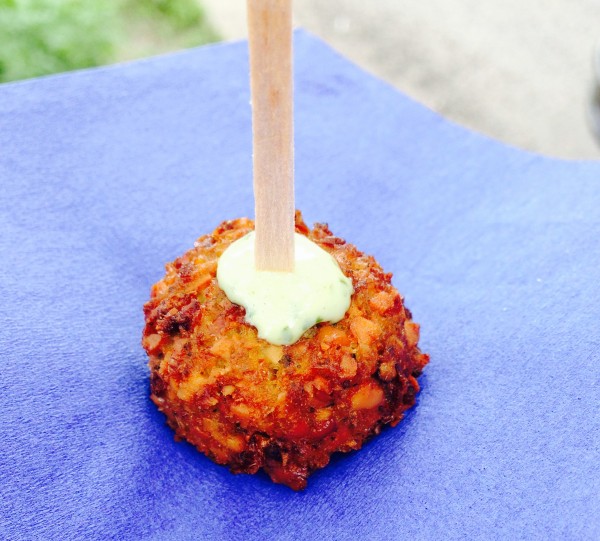 I ordered the Vegetarian Sandwich which is fried eggplant in french baguette with tahini sauce…. first reaction: "OMGGGG" , I felt like I was a model eating a lettuce leaf.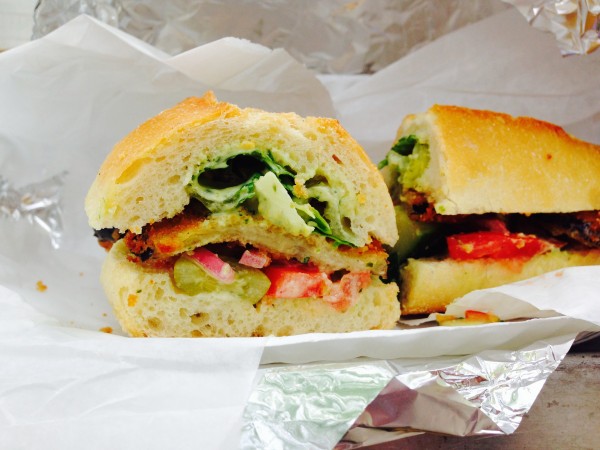 Mordi also hooked me up with some yummy olives.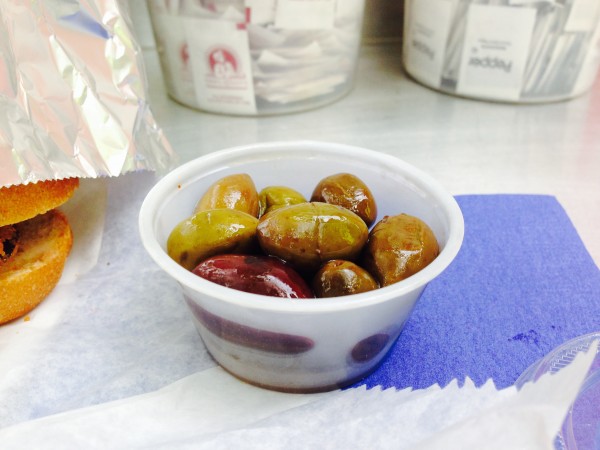 I checked out what other people ordered and peeked inside the truck , the schnitzel looks legit, sorry!! Ima (mom)If you go see him, keep in mind it takes a few minutes to get the food. Want to know why?? Because he makes it all fresh, so no soggy schnitzel or falafel balls here!! This guy is serious.
Maybe I should take a break from my vegetarian life just for one bite? common one bite doesn't count!!
Where you at Mordi?!
Follow Mordi's path on twitter!! @MordisFoodTruck