Mav's Top Buns has taken New Jersey by storm over the past few months. This small mom-and-pop operation went from casually selling their family cinnamon buns to having a bun cult who will wait in line for 3 hours in the sun for buns (that includes me).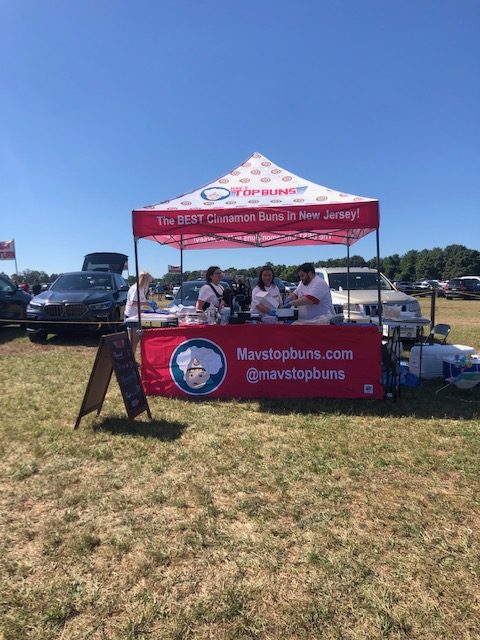 Nicole Ashkar is the mom behind the operation. She and her husband Mike started their bun company during the pandemic and it quickly became a success. The recipe is from Nicole's grandmother, and I bet she's looking down proud because these buns are literally the best you'll ever taste.
Mav's Top Buns are sold at a few markets in the Monmouth County area, but they are rapidly expanding. They're booked up with orders at the moment, but you can scoop up a box at one of the drop off markets or at one of their pop ups.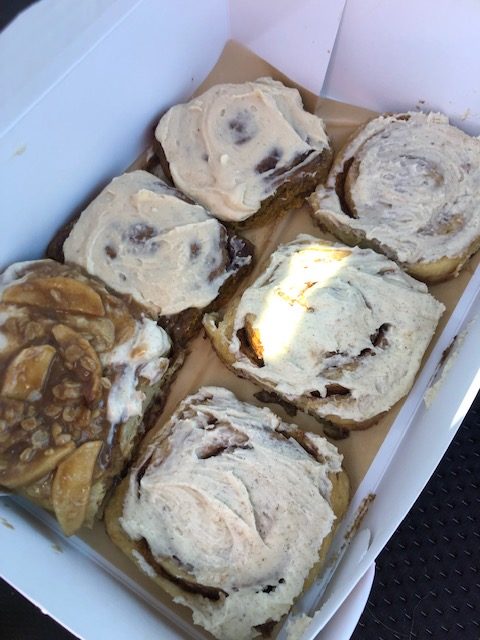 Now let's talk buns. The dough is so perfect and fluffy, but still has some density to it. They pride themselves on these buns only having 12 ingredients that you can pronounce and it's just the perfect combo of butter, cinnamon and sugar. The cream cheese icing is it for me, though. It's so creamy and not overly sweet, and it perfectly compliments the buns.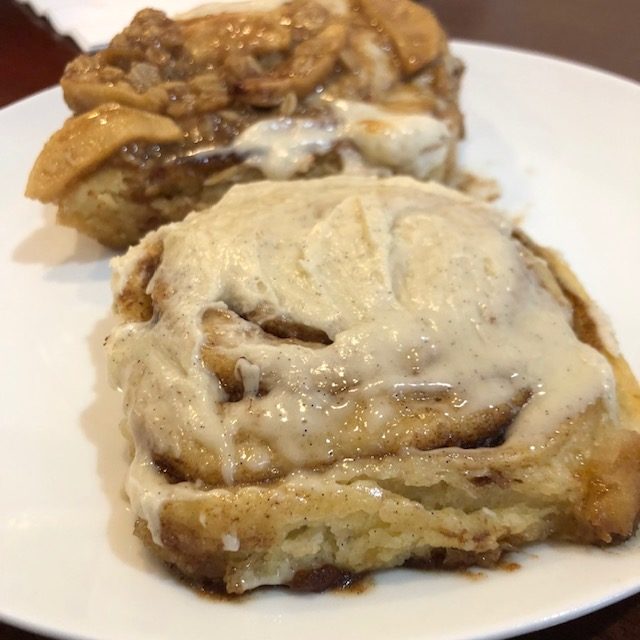 During the fall, they featured two specials: one bun with an apple crumb topping, and one made with pumpkin dough. Both were unbelievable, and the apple one tasted so fresh and delicious. The classic is always a good choice, though!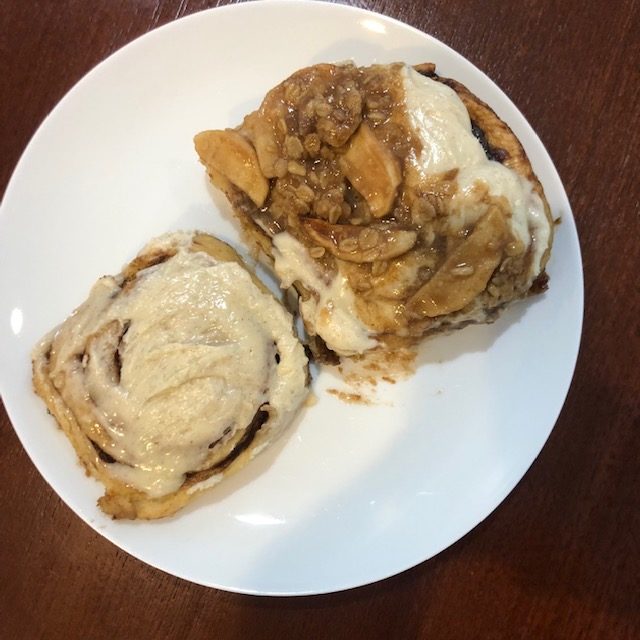 These buns heat up great in the microwave for a few seconds. Even days later, they taste almost as good as day 1! They are amazing. I'm really hoping they keep up their success and eventually come up to North Jersey to share the goods with us bunheads up here.