Jersey residents used to be lured all the way to Brooklyn to partake in the delicious bounty of Smorgasburg, but this summer Jersey City has earned the right to have Smorgasburg roll through every Saturday from 11am to 6pm – a dream come true!
I love Smorgasburg as much as the next Insta foodie, but I also get very easily overwhelmed by the sights, smells, and amount of activity. I checked it out a few weekends ago, and let's be real, I will most likely go again. Here are the tips that I will follow, and wanted to share for those who may find it helpful too!
Have a game plan
You can find a lot of these vendors on Instagram or their websites before heading to Smorg, so it's worth checking out what food items you find to be the most drool-worthy. I definitely suggest this before you get there and it's hard to take in all of the options! Start at the Smorgasburg Instagram and work your way out.
Have a backup plan
Even if you had your heart set on that one tasty taco, examine the lines when you get there and think what you find to be most worth it. I waited in one line for about 40 minutes! Consider whether you want to try a few items from some of the vendors who have shorter lines, or commit to that one stall.
Going with friends?
Two tips! If you're going with friends, fan out and buy a few different items to taste test with the group. If you're doing this, pick a place to meet, because although the Smorg lot and surrounding park are not that big, it gets crowded and it's easy to lose your friends. You can text them, but your hands might be full of cheesesteaks and french fries.
For example, my friend came back with these delicious crab fries from Lobsterdamus.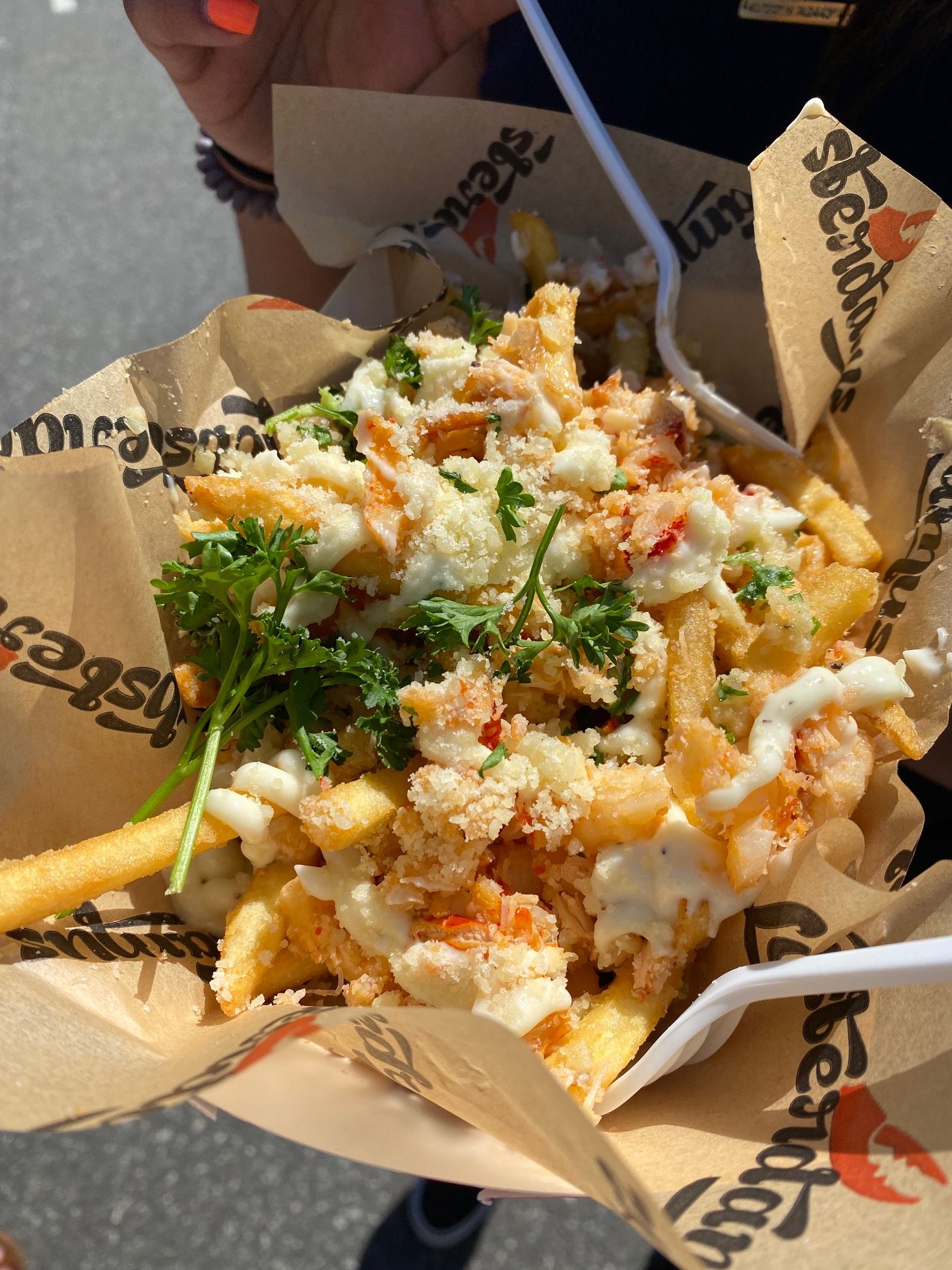 Hydrate, hydrate, hydrate
It's hot girl summer, emphasis on the hot. I witnessed someone pass out in line. Bring water with you, or plan to buy water or juice from a vendor to stay hydrated. I got this tasty Thai tea pouch from Tojo's Kitchen, which also was serving the prettiest wagyu ube burger.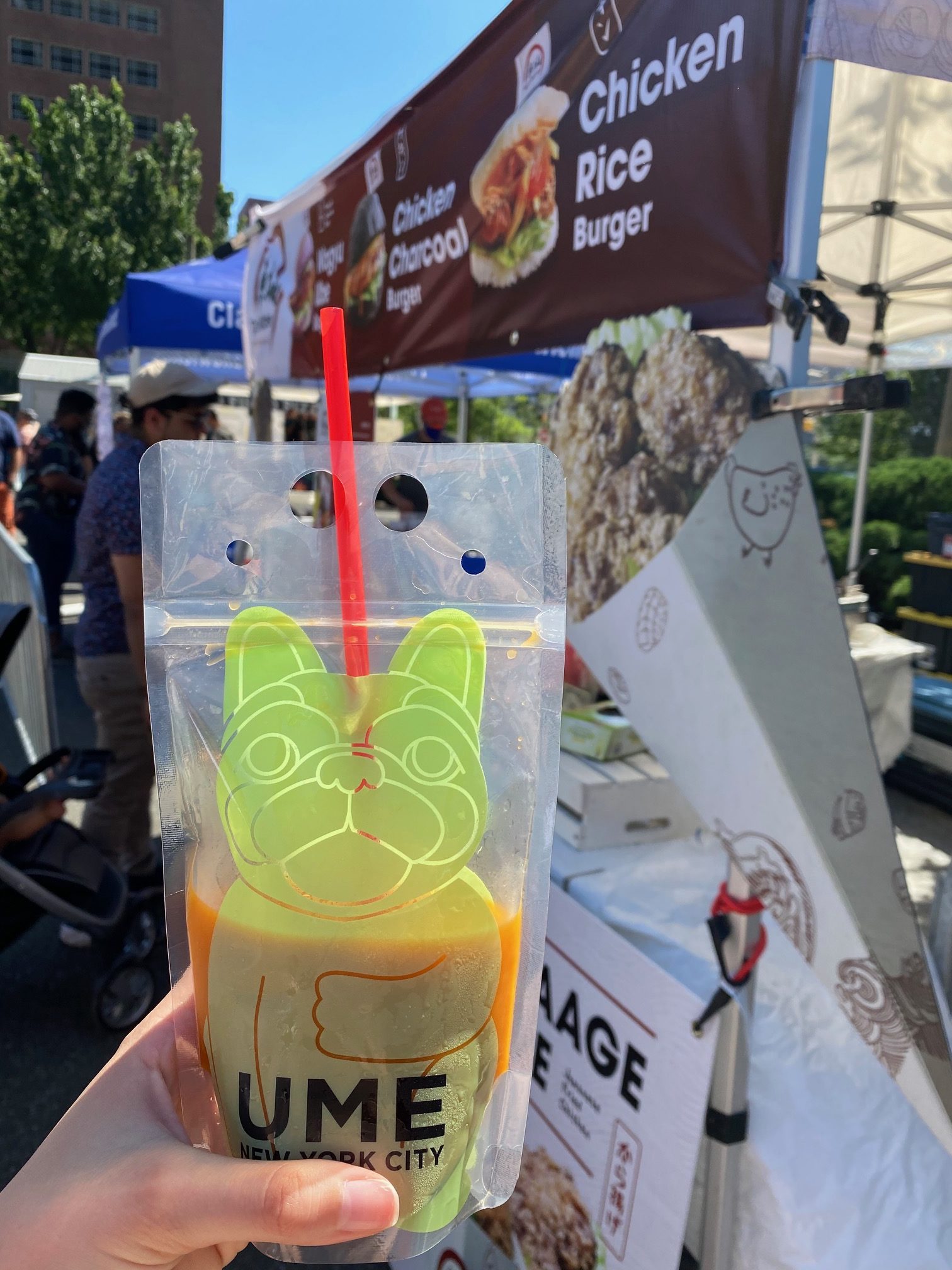 These are just my suggestions, but hey, Smorg however you want. Just have fun and try new things, like this Nutella treat from Ring Ding Bar!