Written by Graham Dooner
The evolution and rise of food trucks is not by any means news; it's been years, if not decades in the making. Most or all cities known for food have seen new delicious and creative trucks enter the scene, especially "up and coming food cities." Jersey City is an established foodie destination to some, but at the same time it's still often referred to as "up and coming." Good news is that perpetual growth brings great food and certainly good food from trucks! The booming Downtown Jersey City, home to high rise office buildings filled with thousands of hungry workers, was prime time premo-cut placement for the food on wheels. Simple and a built-in customer base: I'm behind a desk, I'm hungry, there's a banging food truck right downstairs, wham bam thank you ma'am.
Then poof. We are all abruptly introduced to a virus that would dictate our day-to-day lives. Suddenly, the office buildings formerly filled with thousands were now empty. The guaranteed lunch rush for these food slinging trucks vanished like a thief in the night. The question for all of them was – well, what now?
As a restaurant veteran of a decade, anyone in the industry knows free time or time off is sparse. Long hours, weekends, holidays, overtime, the list goes on. So when I was laid off and my restaurant closed, it was not long before I was on the search for the best bites available. Spoiled by delicious restaurant food for years on a daily basis, it was only a matter of time, and now I actually had time. Too much time.
Wisp
I first stumbled upon a truck simply called Wisp. I was riding by on a bike and in all honesty, I thought to myself, "Wisp. What a fun word to say." Whimsically, driven by hunger and my impulsive gluttony, I found myself flipping a U-turn and hit the breaks at the trucks window. There was a line and instinct assured me that was a good sign.
Bowen Gao who operates Wisp Express had the unfortunate timing of opening a month before the pandemic hit. When asked what the biggest change was once the pandemic shut everything down, and how they've made it through, the response given was simple: "If they don't work here anymore, where do they work?" The answer was simple. Everyone is home.
In a city full of great food, sushi had a void. Lo and behold, the best sushi I've had in Jersey City was from a truck, and damn it was good. The Hudson special roll was more than special; it was something you fall asleep fantasizing about.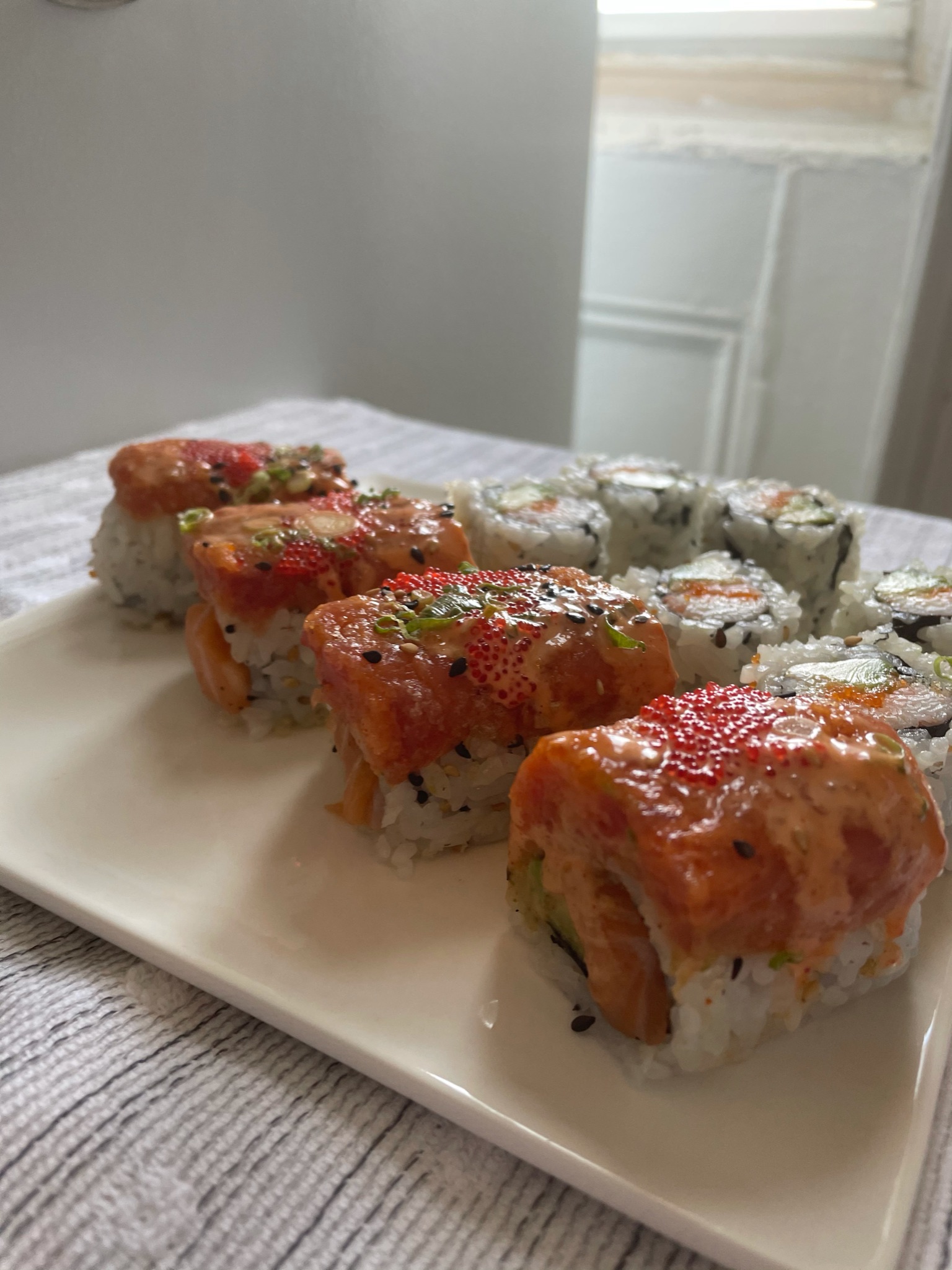 Even the traditional rolls were so obviously freshly sourced, with the beautiful deep red color that tuna lovers long for. The service and hospitality was so genuine, remembering my name two weeks later when I just HAD to have another round. To my delight, it's officially soft shell crab season and lucky for me, there was a soft shell crab roll special. Crunchy like a tempura roll with that crab flavor that makes you wish upon a wisp that there was just one more when your done.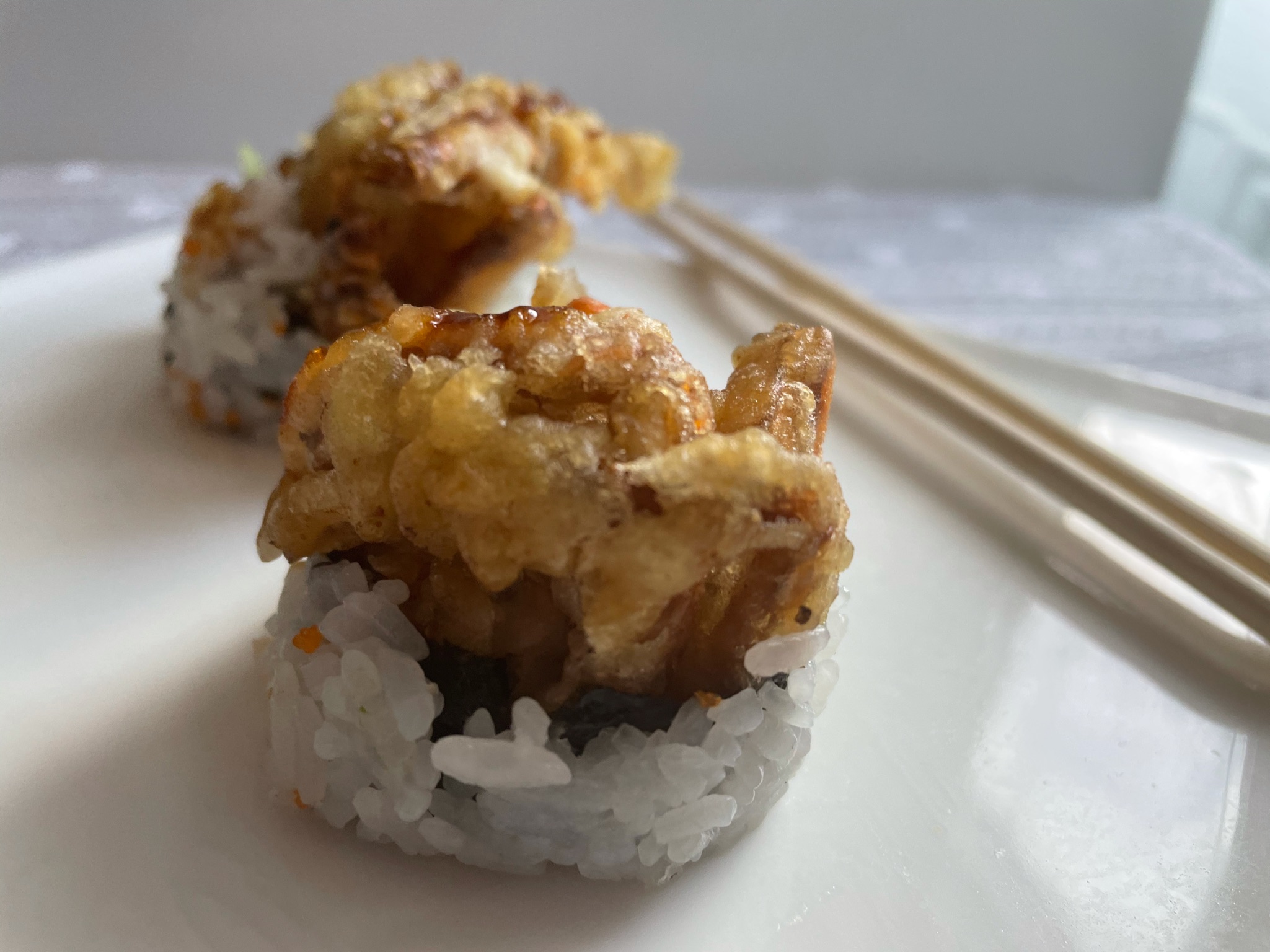 Don't miss out on Wisp. They've got some of the freshest and most creative sushi and Japanese food that can rival any spot across the river. Ceviche? Well they've put their twist on a Japanese version that they pride themselves on and its citrus marinated salmon/tuna/yellowtail is refreshing in all sorts of ways. Gets the juices flowing.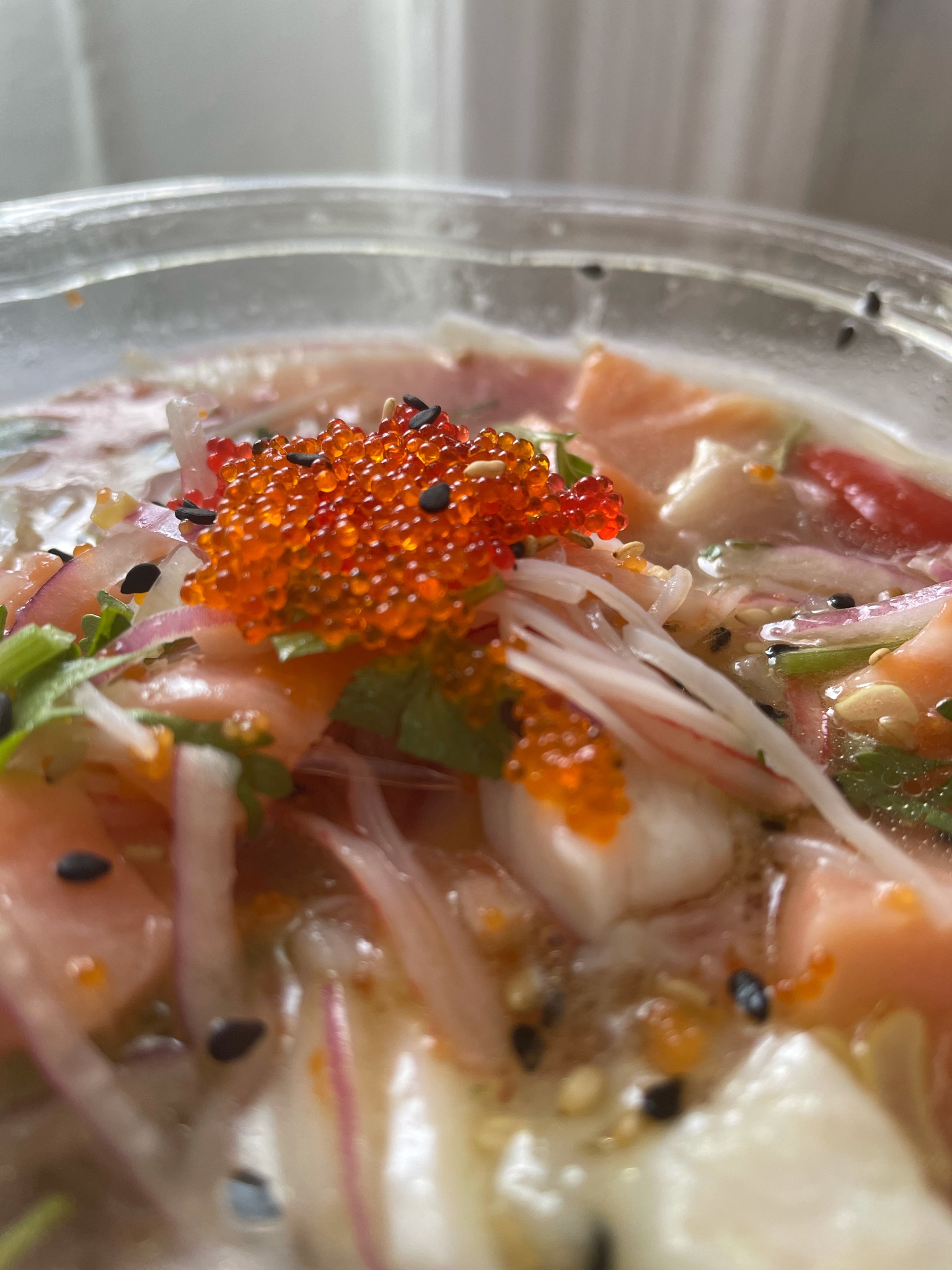 You can find Wisp Express Truck in various spots throughout the the week. They post daily on Instagram where they'll be dropping anchor so be sure to check out @wispexpress!
No Forks Given
My next encounter was with a truck that's been in these parts for a better part of 3+ years – No Forks Given. When I happened to walk by, they were almost closed and I pleaded for chance to try. And sure enough, they obliged. I went simple with a cheesesteak since they were closing up, and it was anything but simple.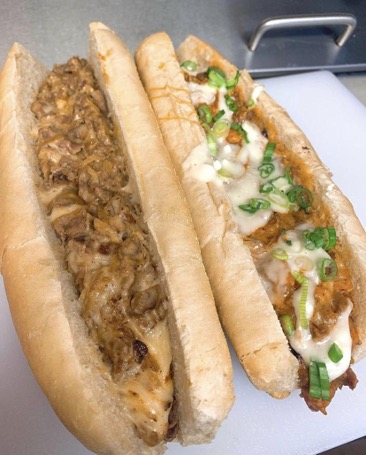 The menu was so diverse. With Korean style chicken tacos, Peruvian yellow sauce sandwiches, and much more, I knew I would be returning to No Forks Given very soon again. When I did return a week or so later, the line was half a dozen deep and I didn't give a flying fork how long it was I was gonna get my hands on another creation. Having never trying a Peruvian sauce sandwich anywhere, I dove in head first.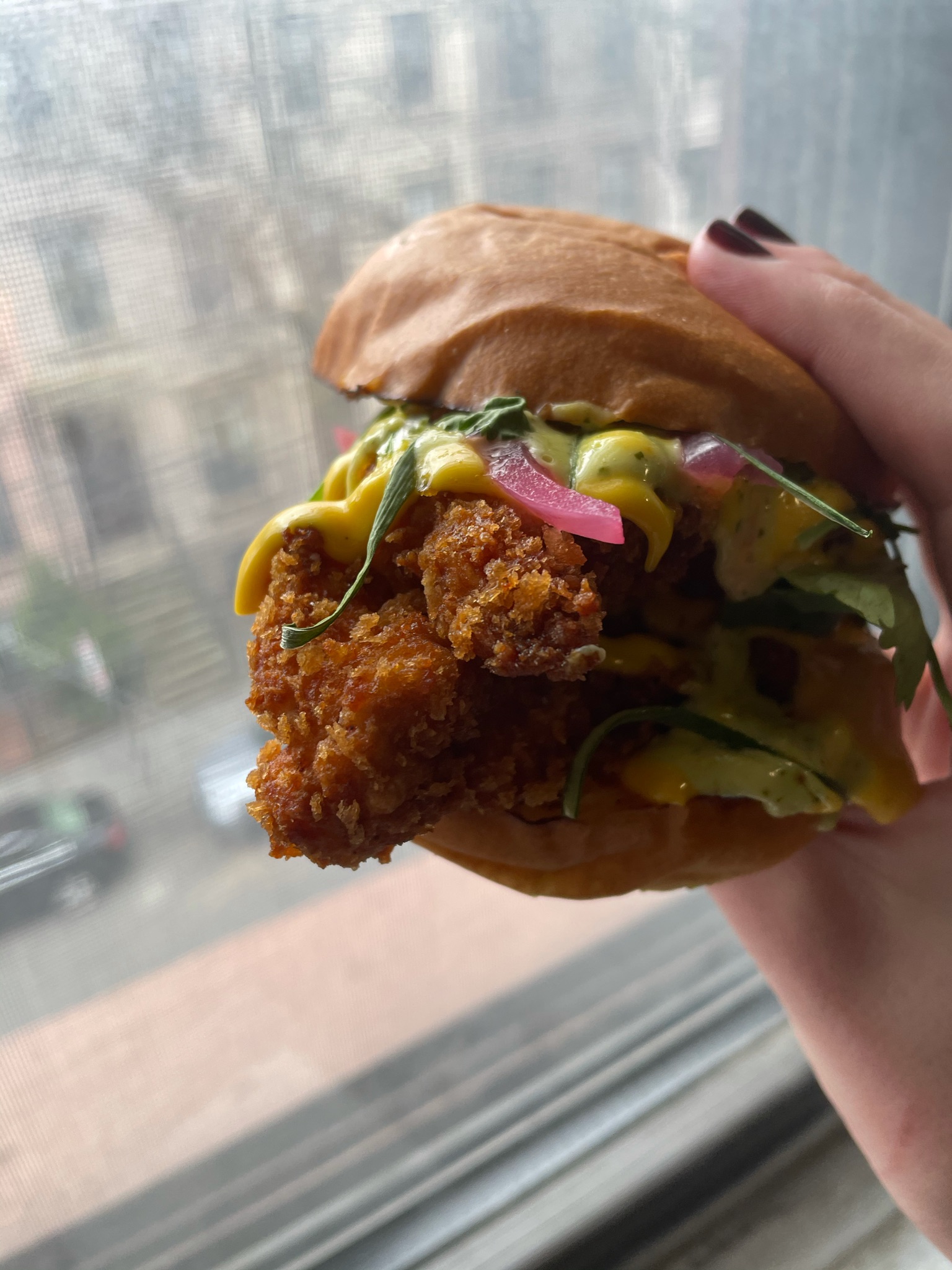 When I asked what was the biggest change for them during the pandemic, the answer was quick like a reflex: delivery. They had done just fine without using delivery apps for years but at that point it was an absolute necessity. One advantage they did have was that they didn't have to worry about outdoor dining or indoor dining; come by, grab your delicious food, and be on your way; whether that's back home for work, a nearby park, or the waterfront. The curly fries are everything you want about curly fries and the grilled cheeses were just the right amount of elevated yet comfy as you remember from childhood.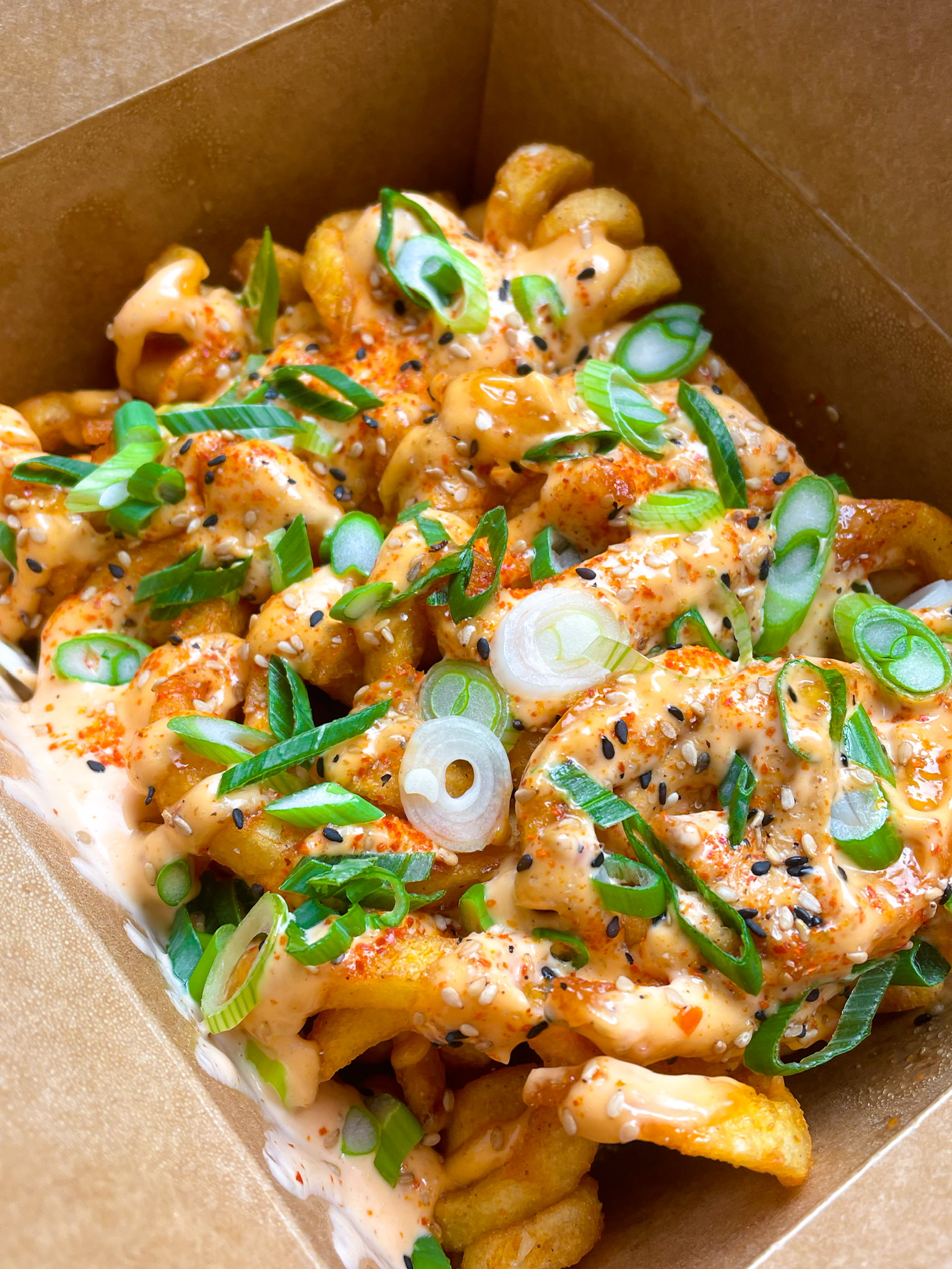 Find No Forks Given's location daily on Instagram – @noforksgivennj
Other notable food trucks worth checking out
The single specific word I heard from almost every truck I asked was "pivot." Whether it was location, delivery or social media they all had to pivot in some form. An "adapt or die" business mentality. As a local, I for one am happy these places did so. As the weather gets nicer and our lives slowly return, I suggest everyone pivot on over to some of these JC gems.