Written by Heather Valle
To accommodate local ordinances and guests' comfort levels, it's no secret that restaurants have been featuring outdoor dining, but some of these setups are next level! Even when Miss Rona takes her leave and the world feels safer, we find ourselves wishing some of these setups will stay around.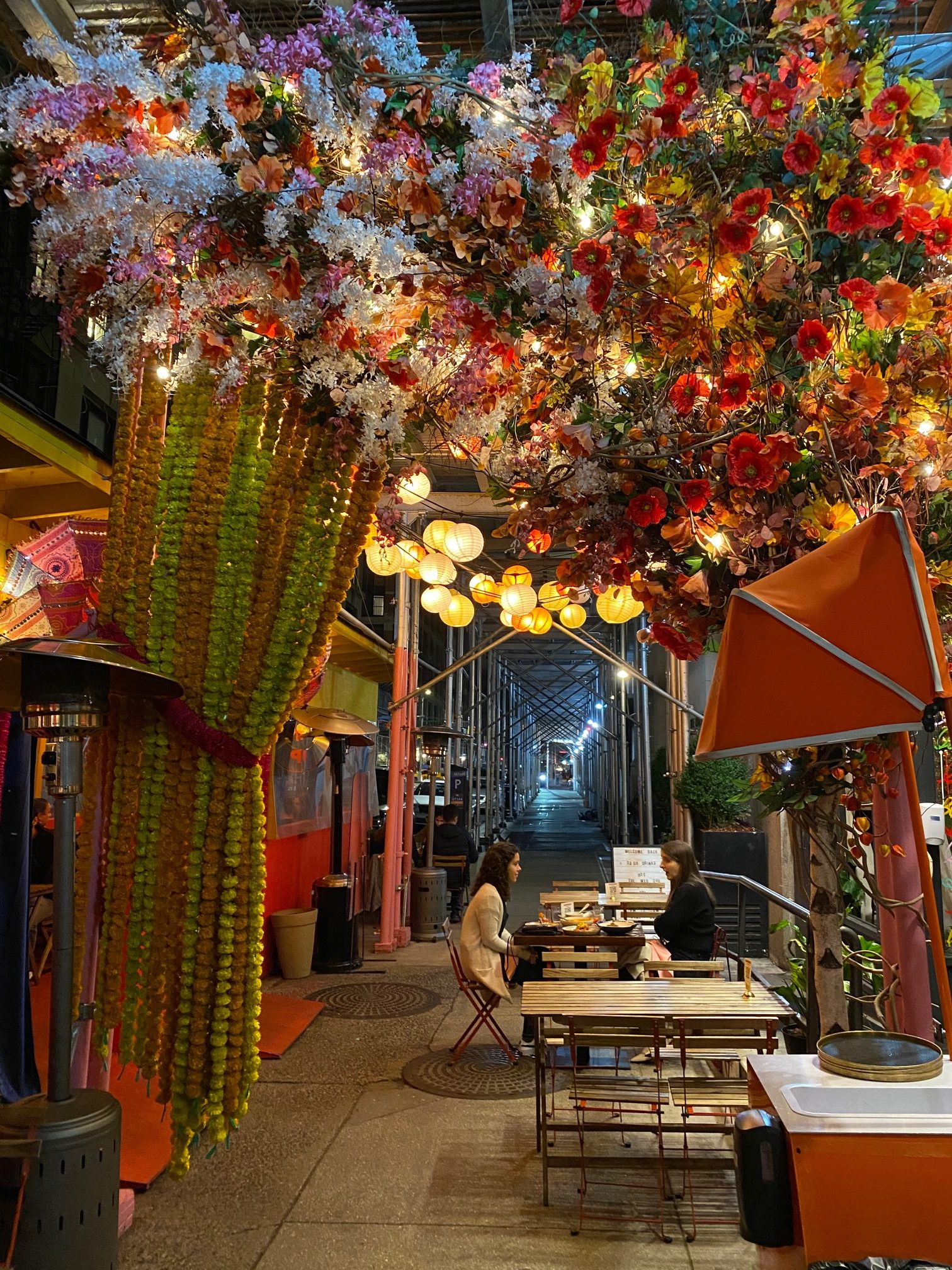 GupShup is one such example of an outdoor dining setup that is beyond dreamy. Walking toward the entrance, guests are welcomed under a colorful, red and orange flower arch and hanging lanterns. Their patio screams vibes from a block away. If guests choose to sit indoors, which is now allowable, they will spot the rainbow calligraphy decorating the door to the inside dining room, which has a sophisticated ambiance. Outdoor tables were separated by plexiglass dividers, allowing diners to relax.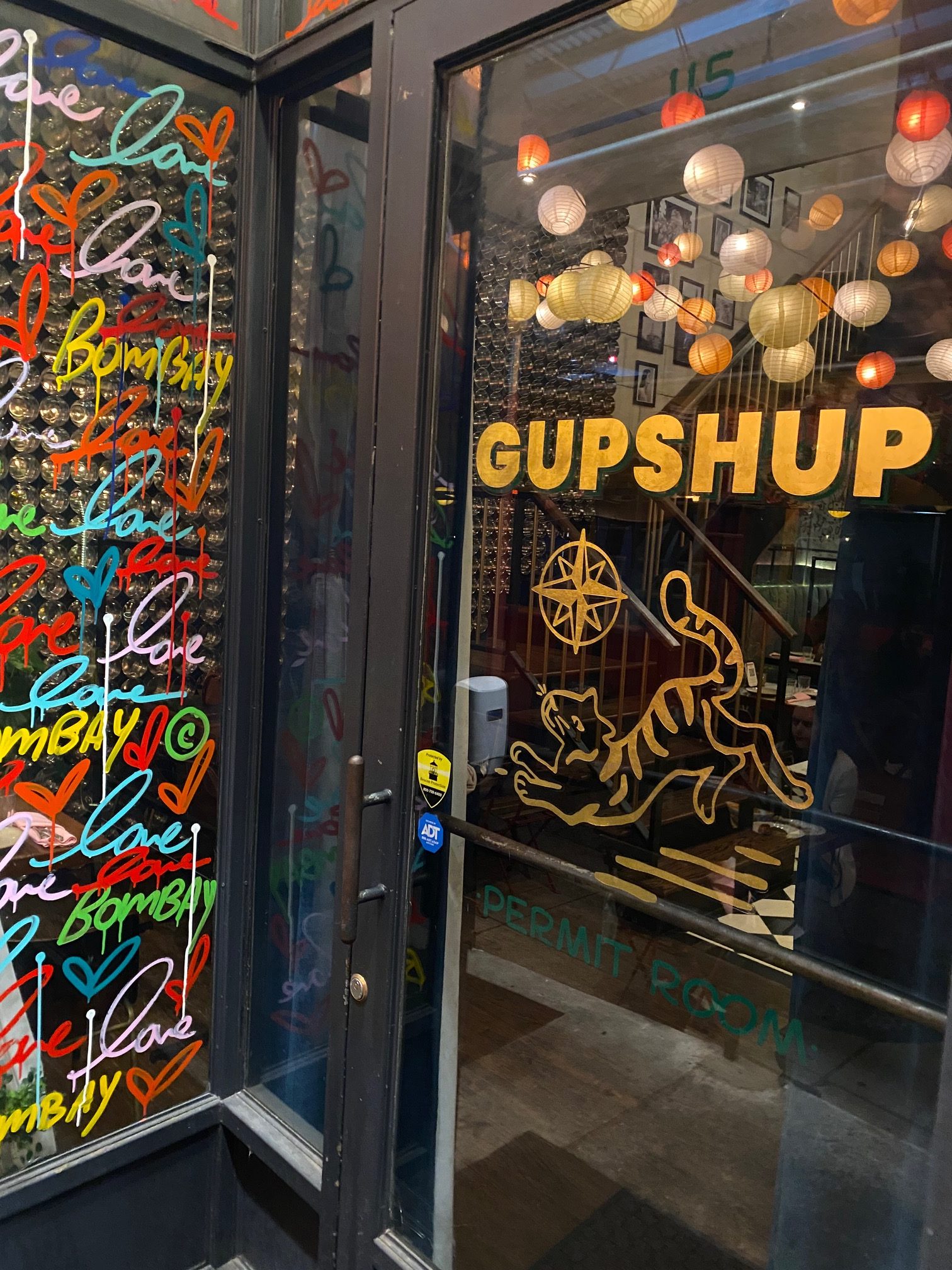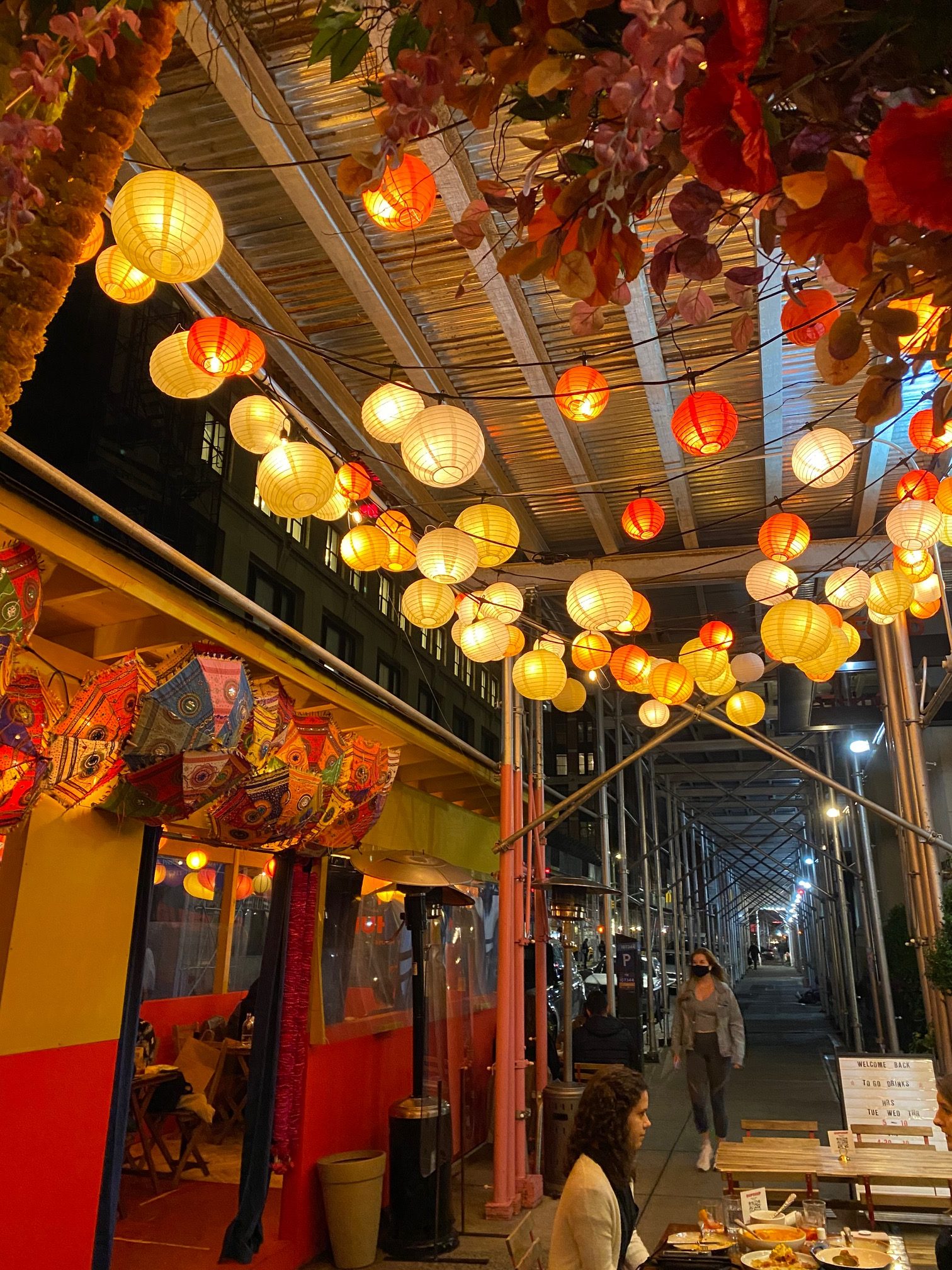 GupShup presents Indian cuisine reinterpreted for present day Manhattan. Inspired by the energy and spirit of Bombay, Chef Gurpreet Singh melds traditional Indian flavors with contemporary techniques. Speaking of spirits, we started with their cocktails.
Who could pass up a Masala Chai Martini? Featuring Spring 44 Gin, Masala Chai and shaved cardamom, this drink had the perfect bite to start the evening.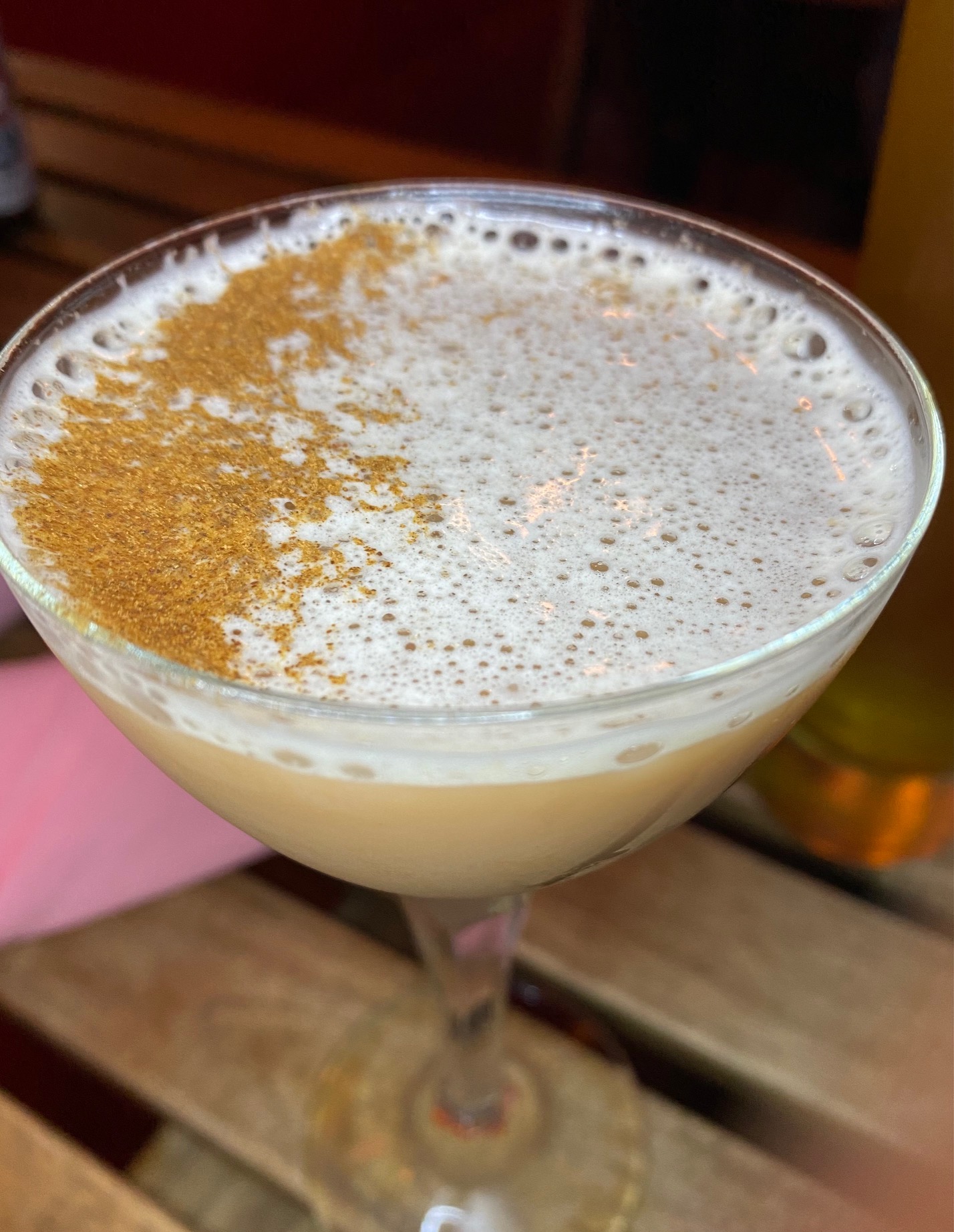 After drinks, we moved on to small plates and ordered the Amritsari Chole Tikki – crispy potato fritters, curried chickpeas and tamarind (a real crowd pleaser – vegetarian and gluten free!) Perfect portion for two people, but it was so delicious I could have ordered two more.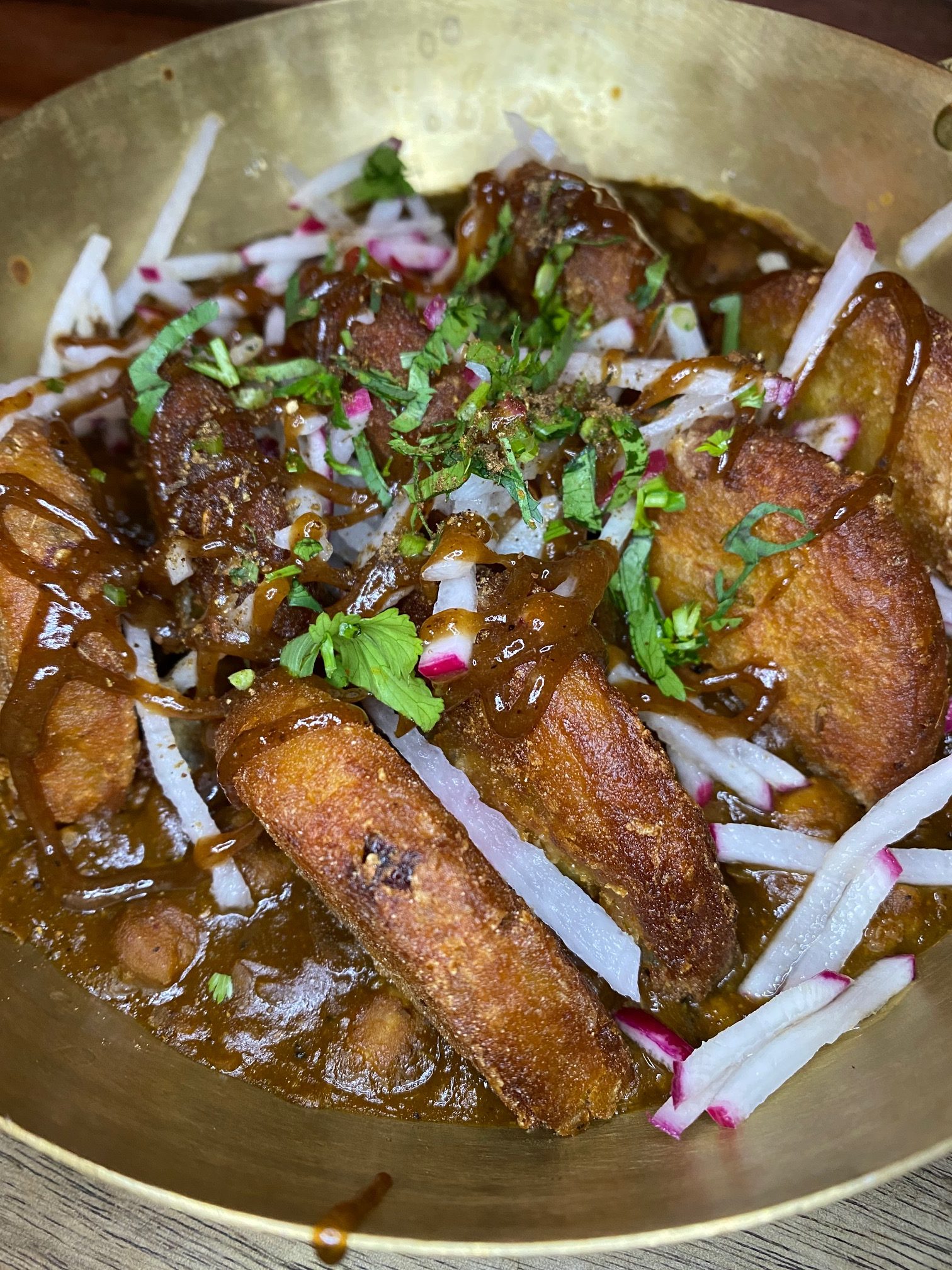 For dinner, I ordered the Lucknowi Chicken Biryani and a side of garlic naan. It was a generous portion delivered in a pot loaded with rice blanketing four pieces of juicy chicken.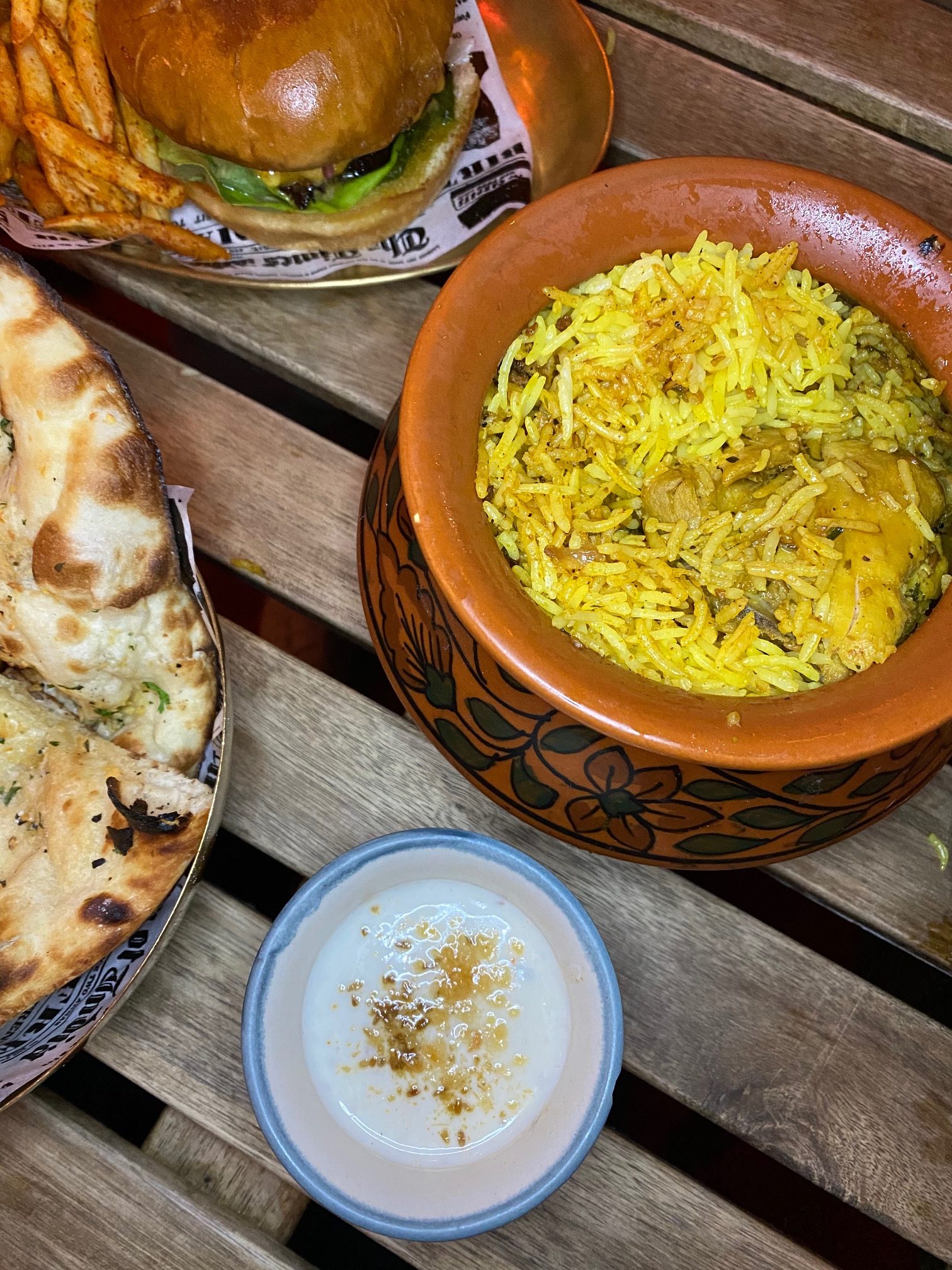 My companion ordered the Lamb Chapli Kabab Burger. Great burger, even better Magic Masala Fries – so well seasoned and crispy.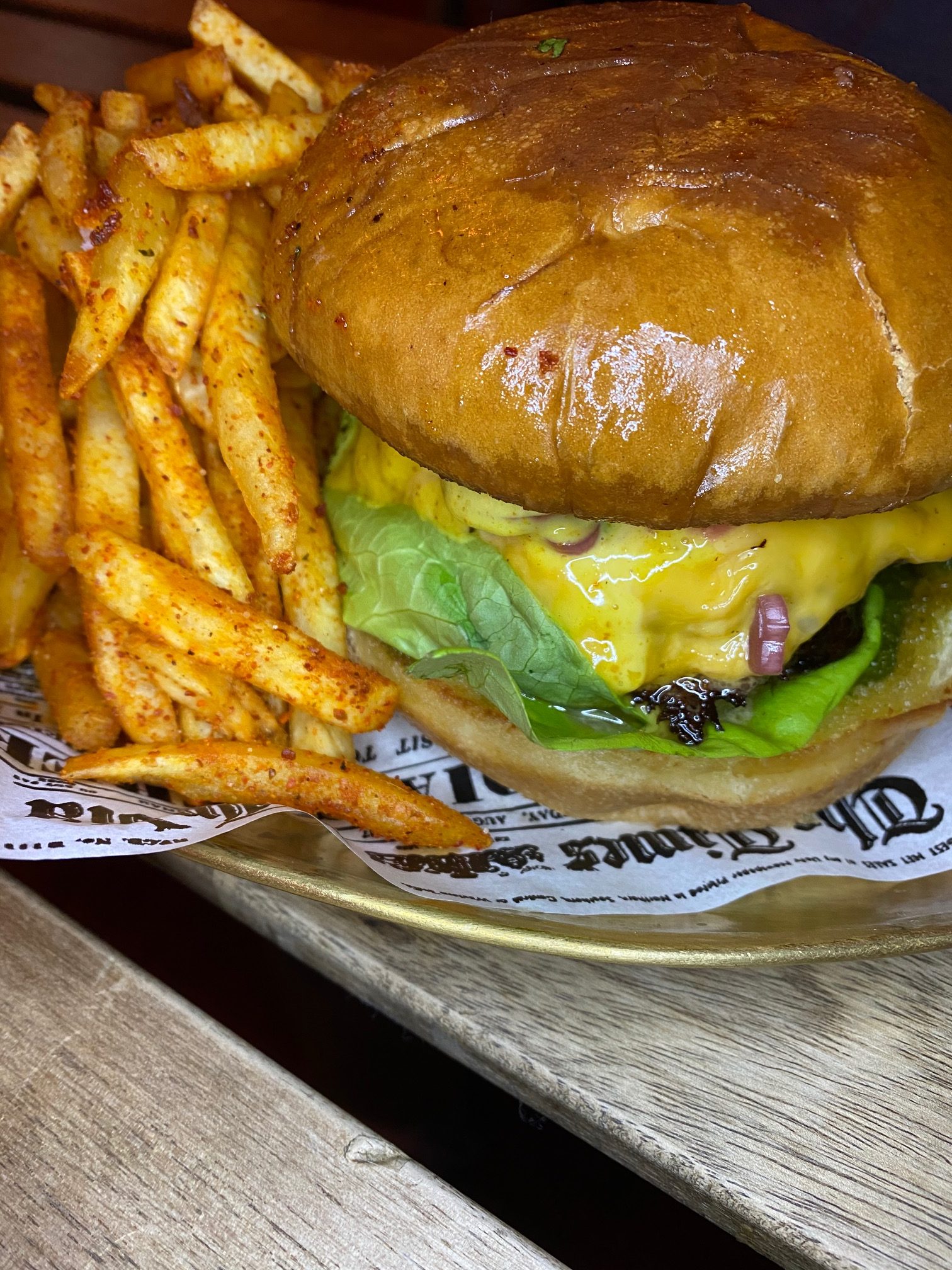 Wish we could have finished with one of their decadent desserts like Gulab Jamun, but the portions were filling and we left fully satisfied! Highly recommend for a girls night, date night, or hell, treat yourself to some amazing food and atmosphere.
Check them out on Instagram and find them at 115 E 18th St (between Park Ave & Irving Pl), New York, NY.