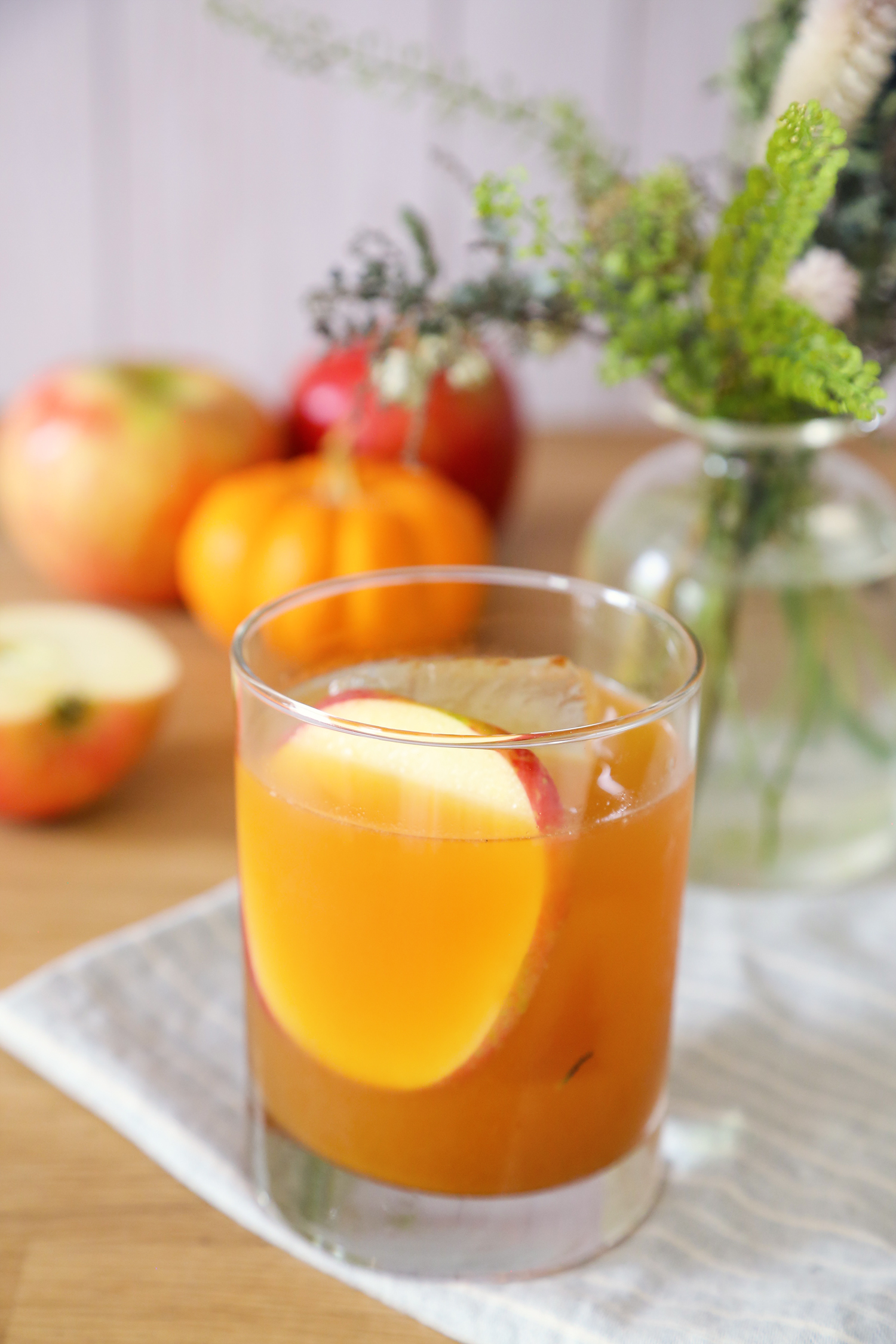 I was sad to see Summer go this year but luckily we've had a pretty warm transition into Fall. Although the colder months are not my favorite, I do love making cocktails, cooking, and baking around this time of year. There's so much produce in season that's so easy to throw together to make something delicious for our Fall farmers market cocktail. I love going to the weekly farmers market to inspire my creations both at home, on my own blog, and while I'm behind the bar.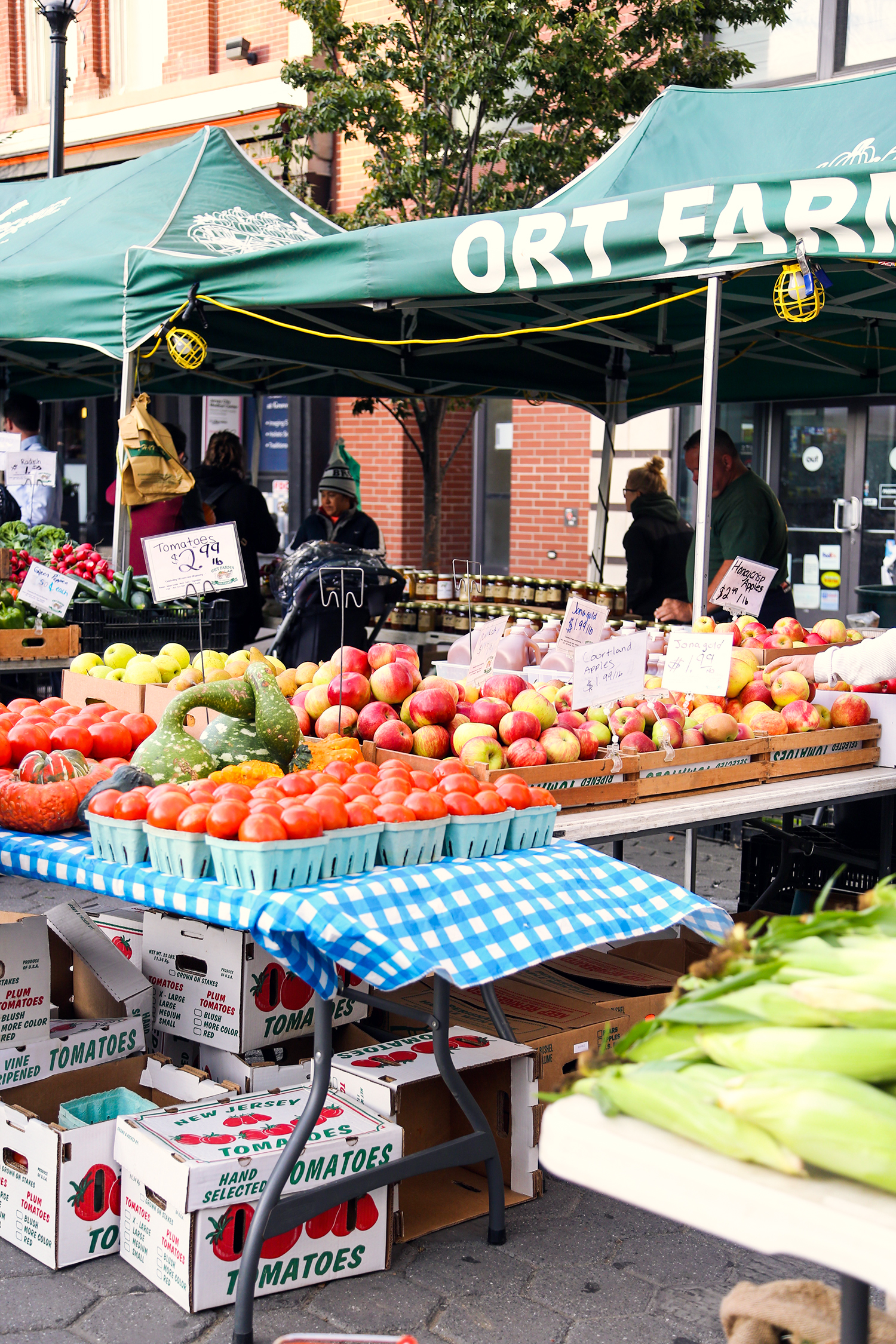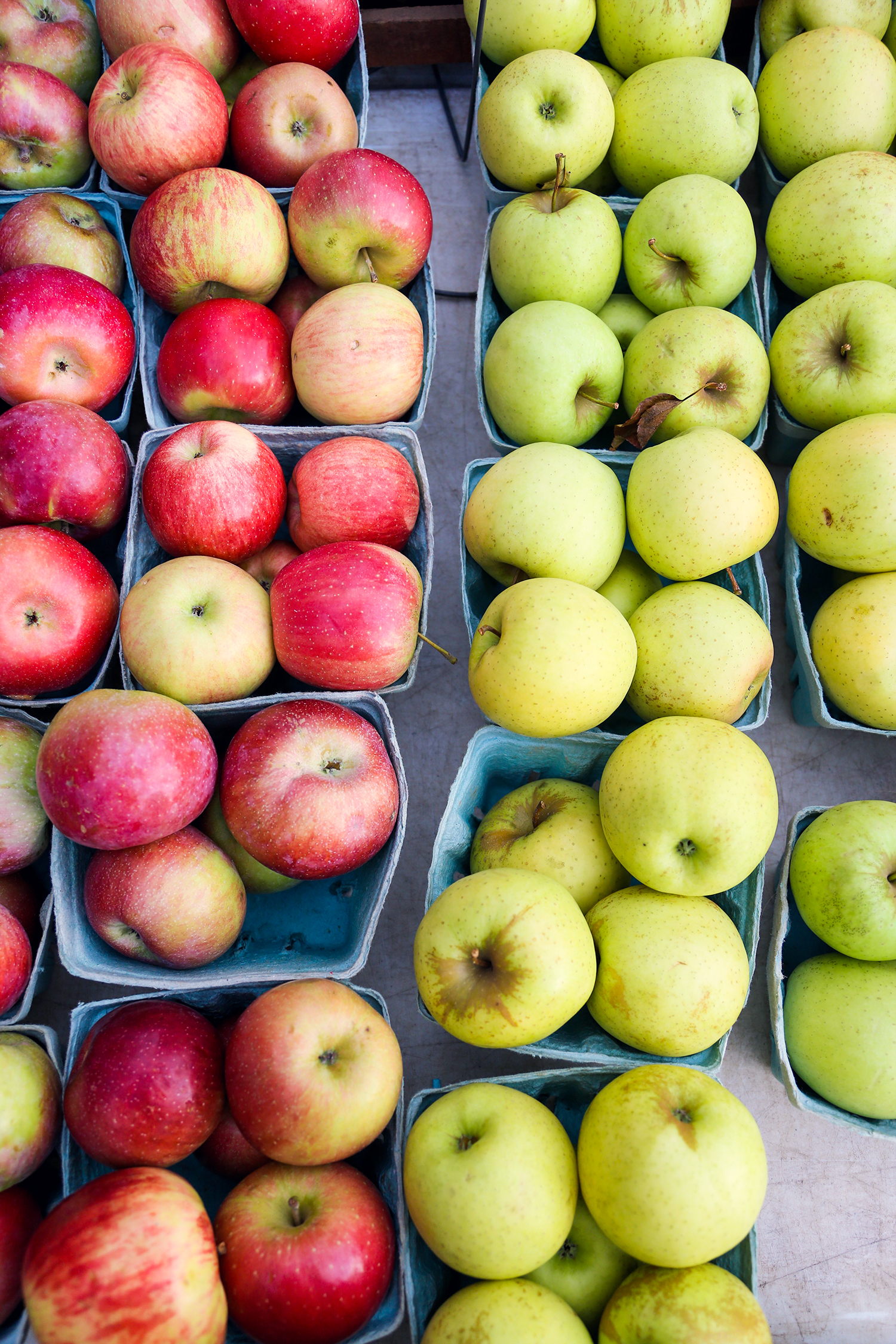 Apple season is upon us and there's no better ingredient to use in a cocktail. I love using fresh apples and apple cider in cocktails because you can make a cold drink or even heat up the ingredients on the stove for something hot. I wanted to make a seasonal variant of a modern classic cocktail called the Gold Rush. It is a simple twist on a whiskey sour except it uses honey instead of sugar. I perused the market with this idea in mind and decided I would add apple cider to it. Because what's better than apples and honey?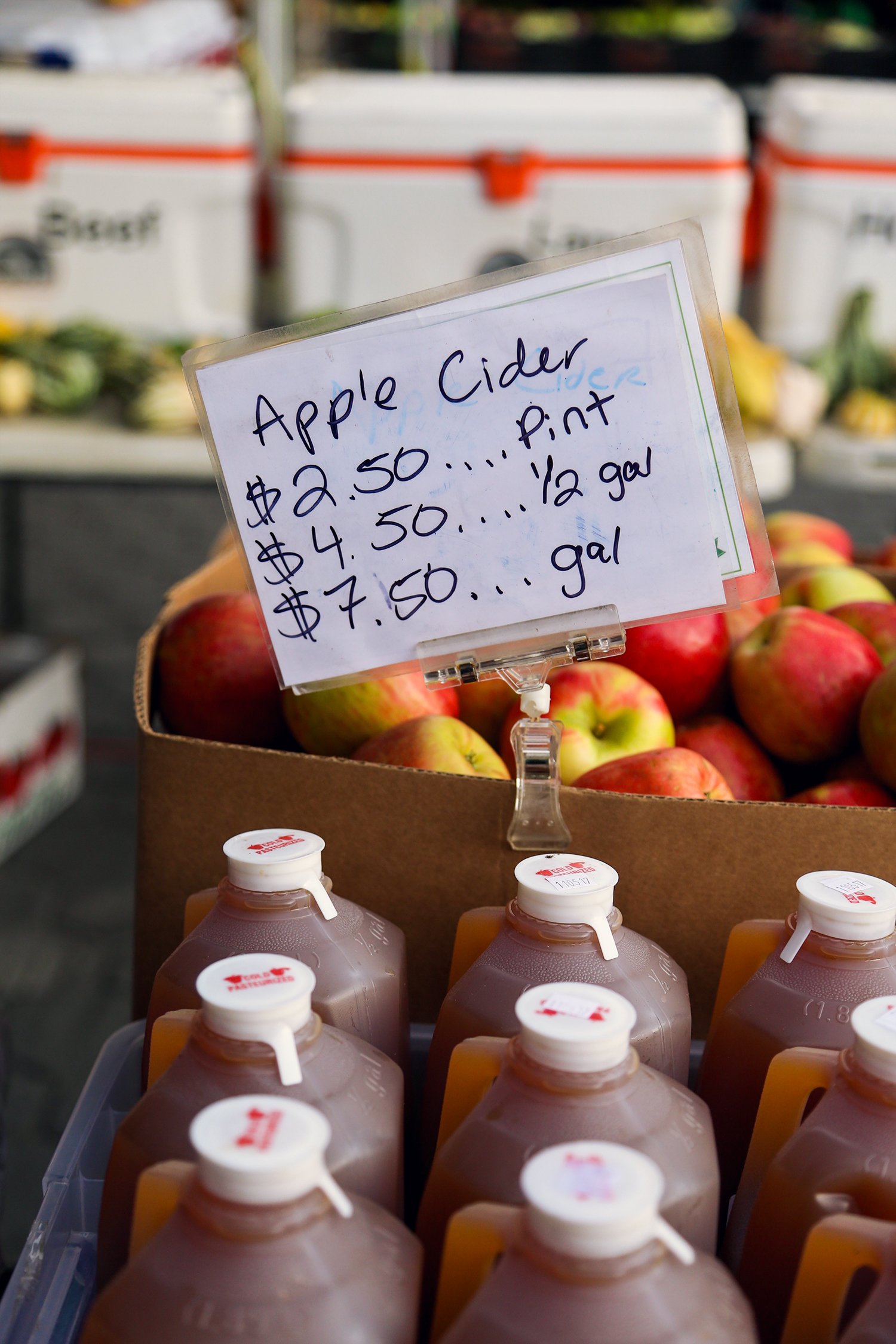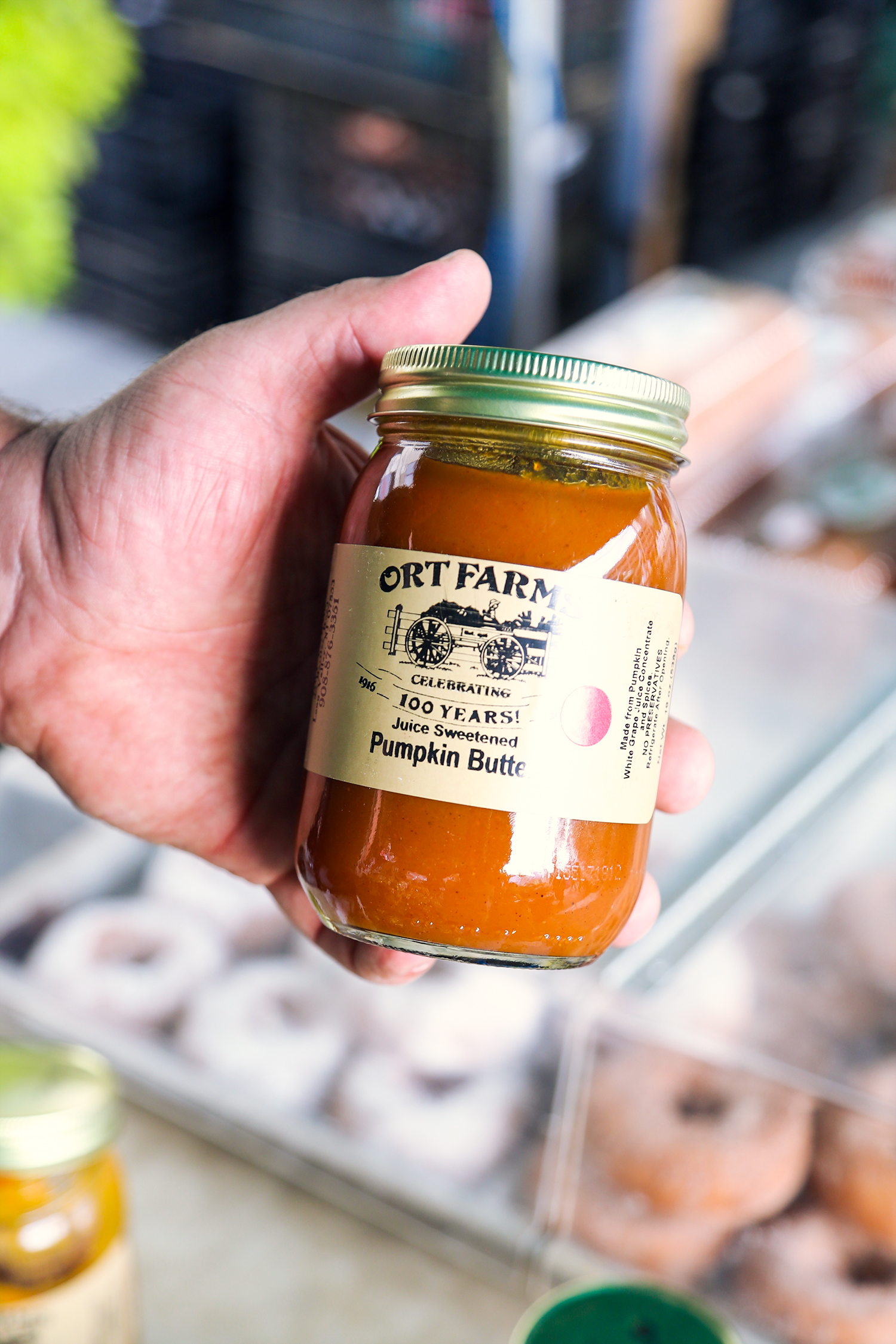 After walking around for a bit more and picking out some honey crisp apples to cut up for the garnish there was a gentleman at Ort Farms giving out samples of their seasonal jam and butter. I tasted the apple butter (obviously) and the pumpkin butter and both were pretty magical. I decided that the pumpkin butter would be an interesting ingredient that could bring some other flavors to the drink I was creating. I snagged a jar and I haven't been able to stop using it since! I'm totally going back for that apple butter though!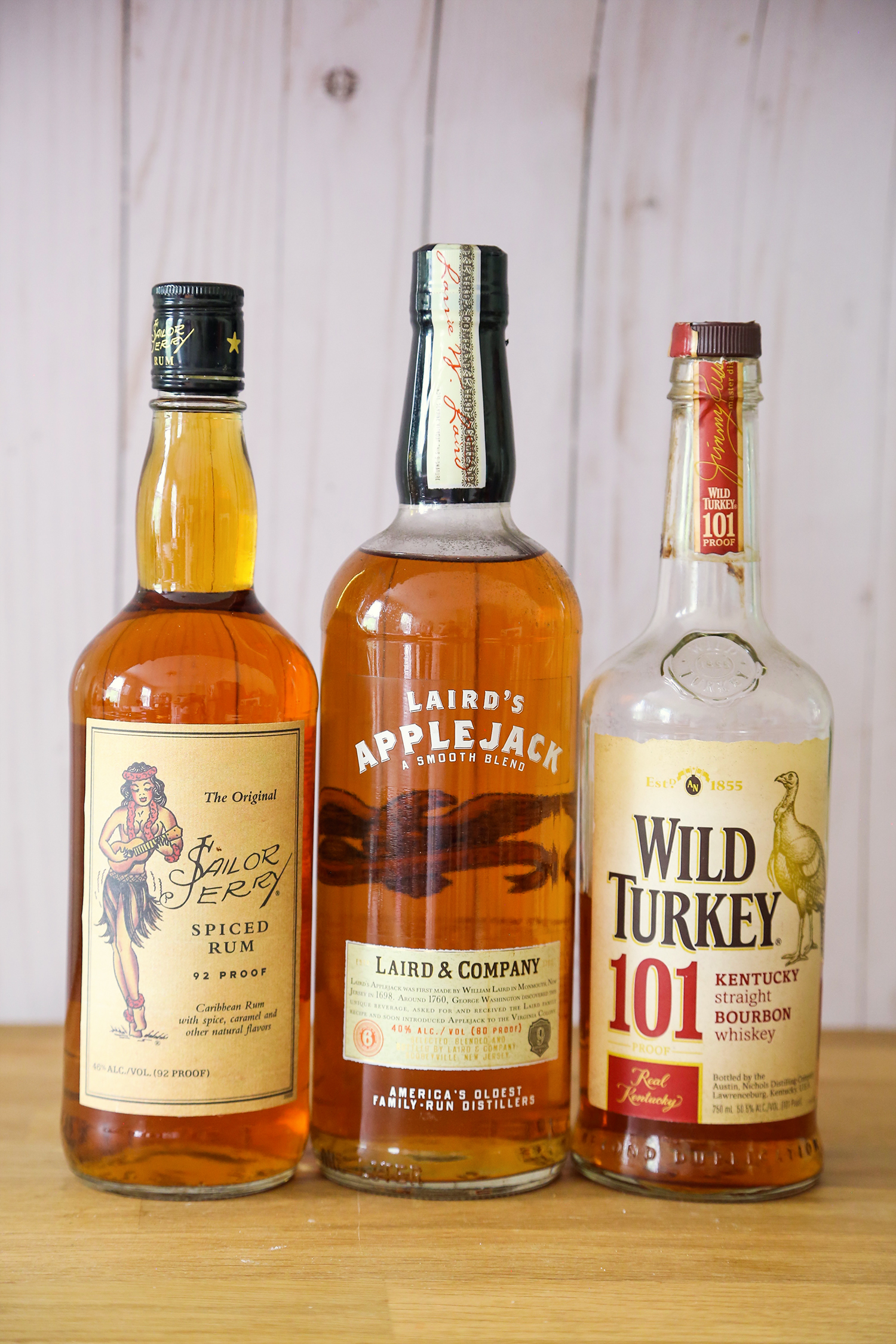 I knew I had honey at home as I'm sure most of you will, but I had to pop into P&K for some lemons. There's nothing better than supporting a small family owned business and that's where I do most of my shopping. The Gold Rush is usually made with bourbon but since I added some ingredients I'd like to show you a few different ways to make this at home. I picked out my favorite spirits that will all complement the flavor of this cocktail so you can use what best suits your taste. My picks are spiced rum, bourbon (or for something drier use rye), and apple brandy.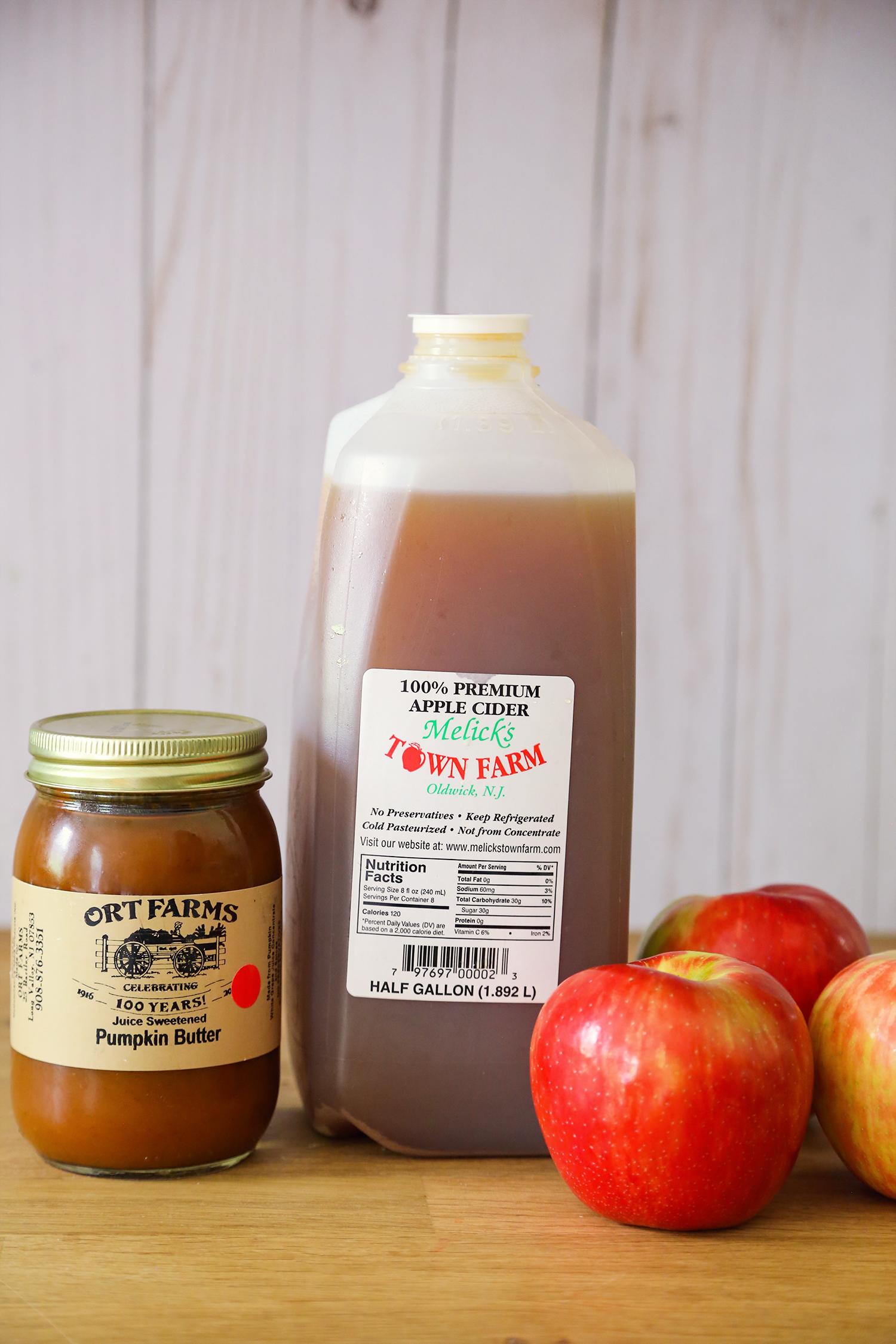 Apple Pumpkin Gold Rush
2 oz. bourbon or spirit of choice
1 oz. apple cider
1/2 oz. lemon juice
1/2 oz. honey
1 barspoon pumpkin butter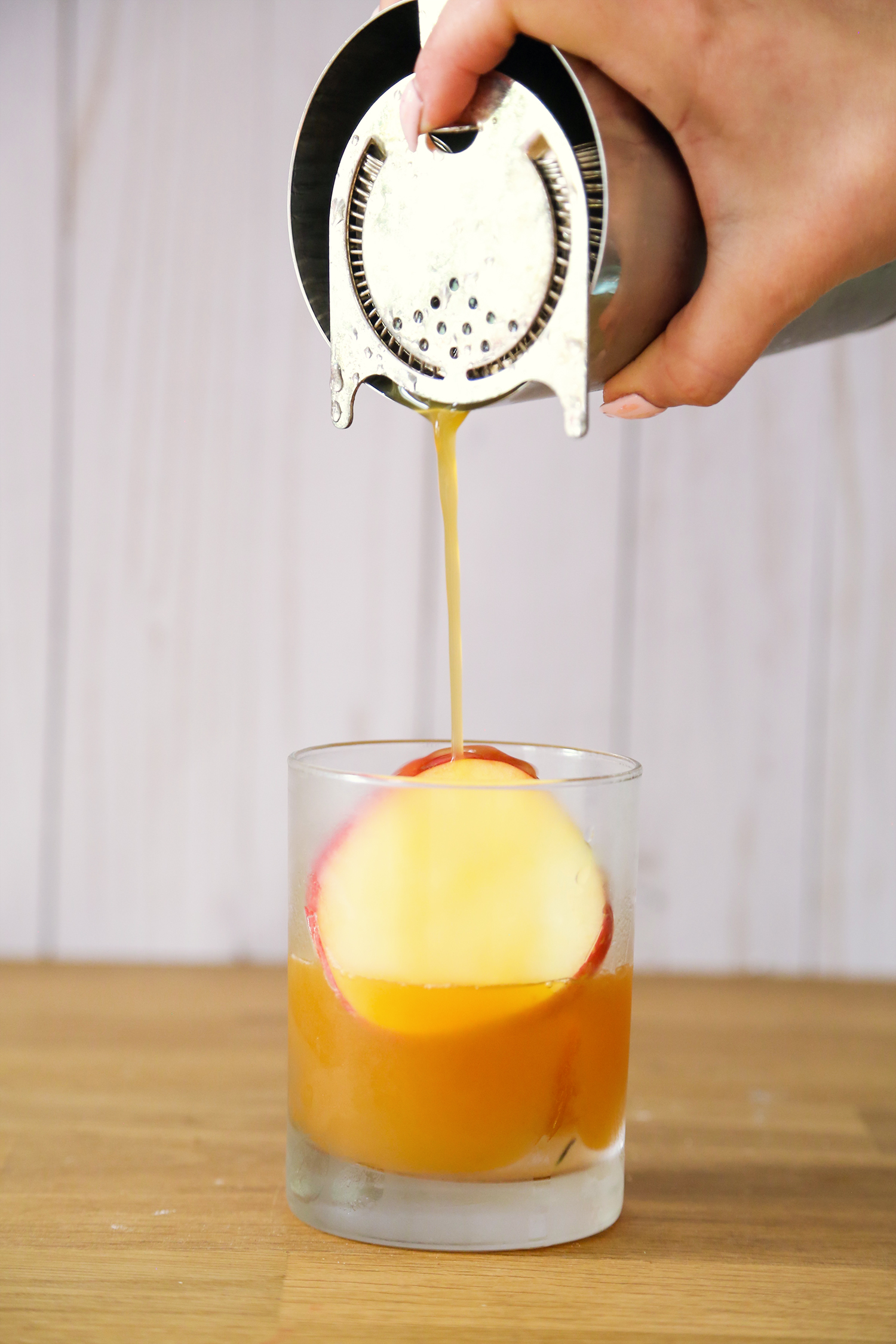 Add all ingredients to a cocktail shaker and shake with ice. Strain into a double rocks glass over ice and garnish with a slice of fresh apple.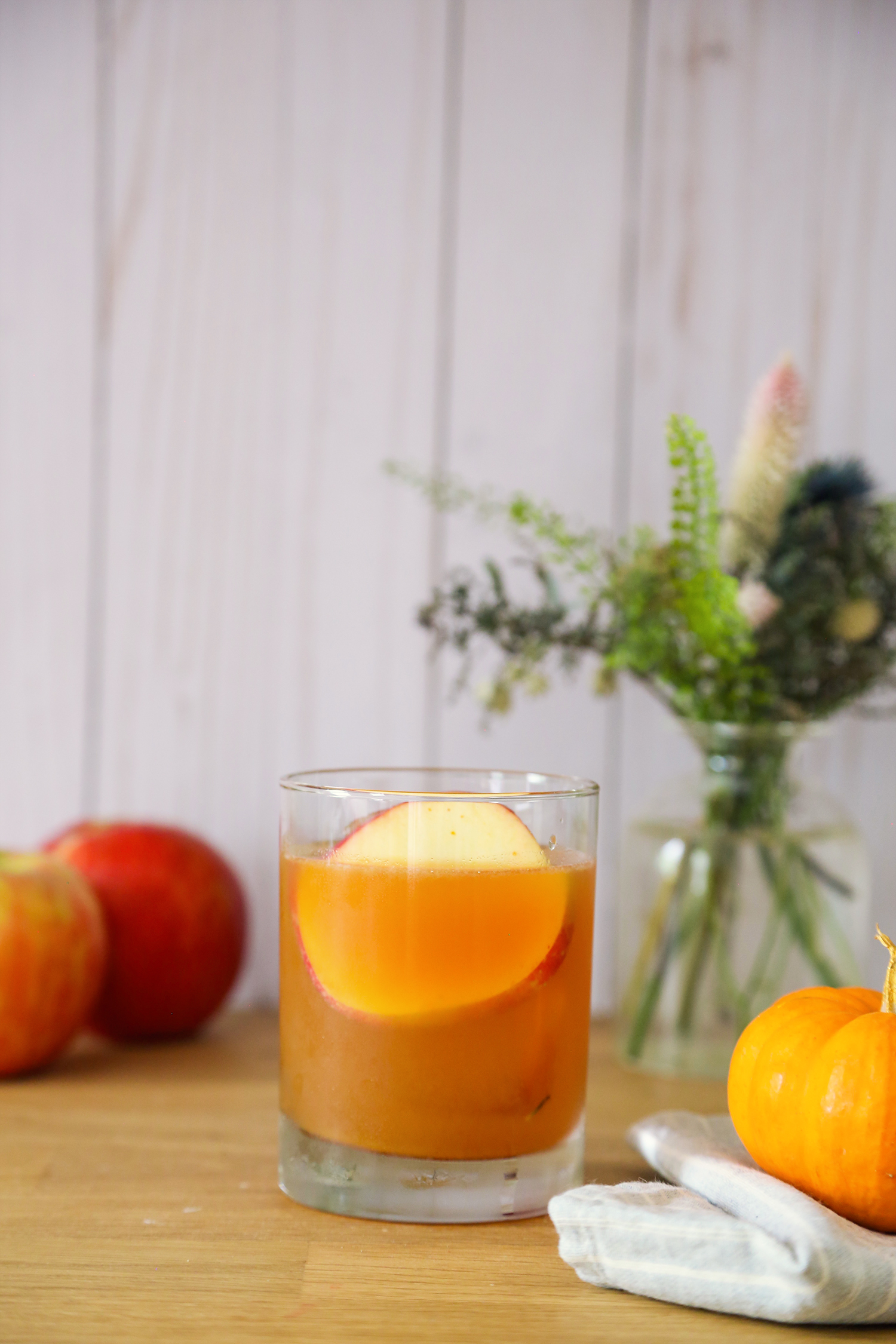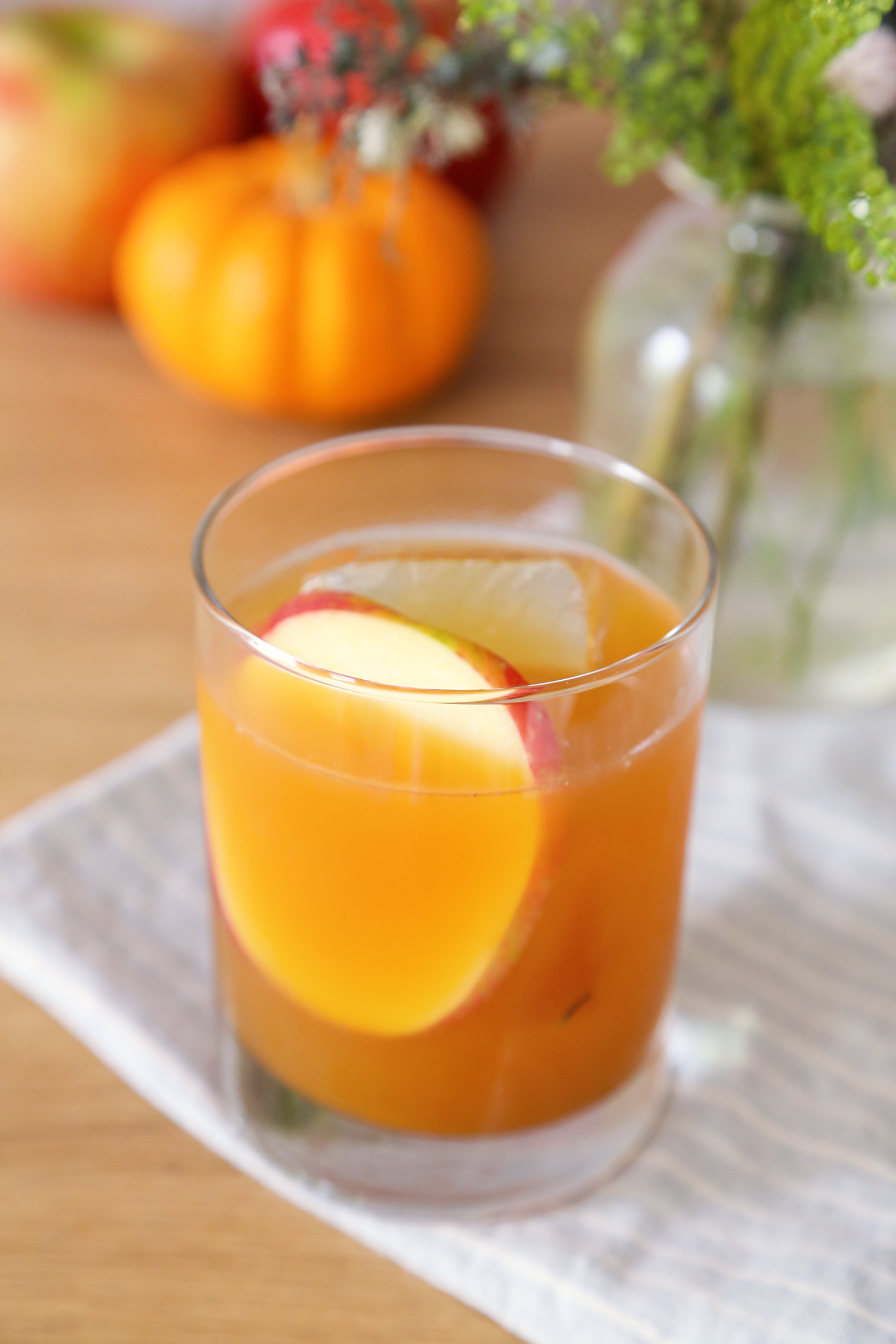 This cocktail is like Thanksgiving in a glass. If you want to make it hot add all ingredients to a pot and simmer on the stove. You will have to whisk it to incorporate the pumpkin butter. Overall the drink was delicious and I'm happy with how it came out. I hope I inspire you to pick up some seasonal ingredients and create your own cocktail at home. I wish the farmers market was all year long so enjoy it while you can! Cheers.