We got the scoop! Ela Greek Kitchen is opening this spring in downtown Jersey City. There aren't many good Greek spots in Jersey City so I am thrilled about this news! Owners of Buddy's JC, famous for their Cereal Pancakes are behind the new spot that will be located on Newark Ave. I caught up with George Makrogiannis who is part owner with his colleague Michele Catanio at the new spot still under construction to hear all about it.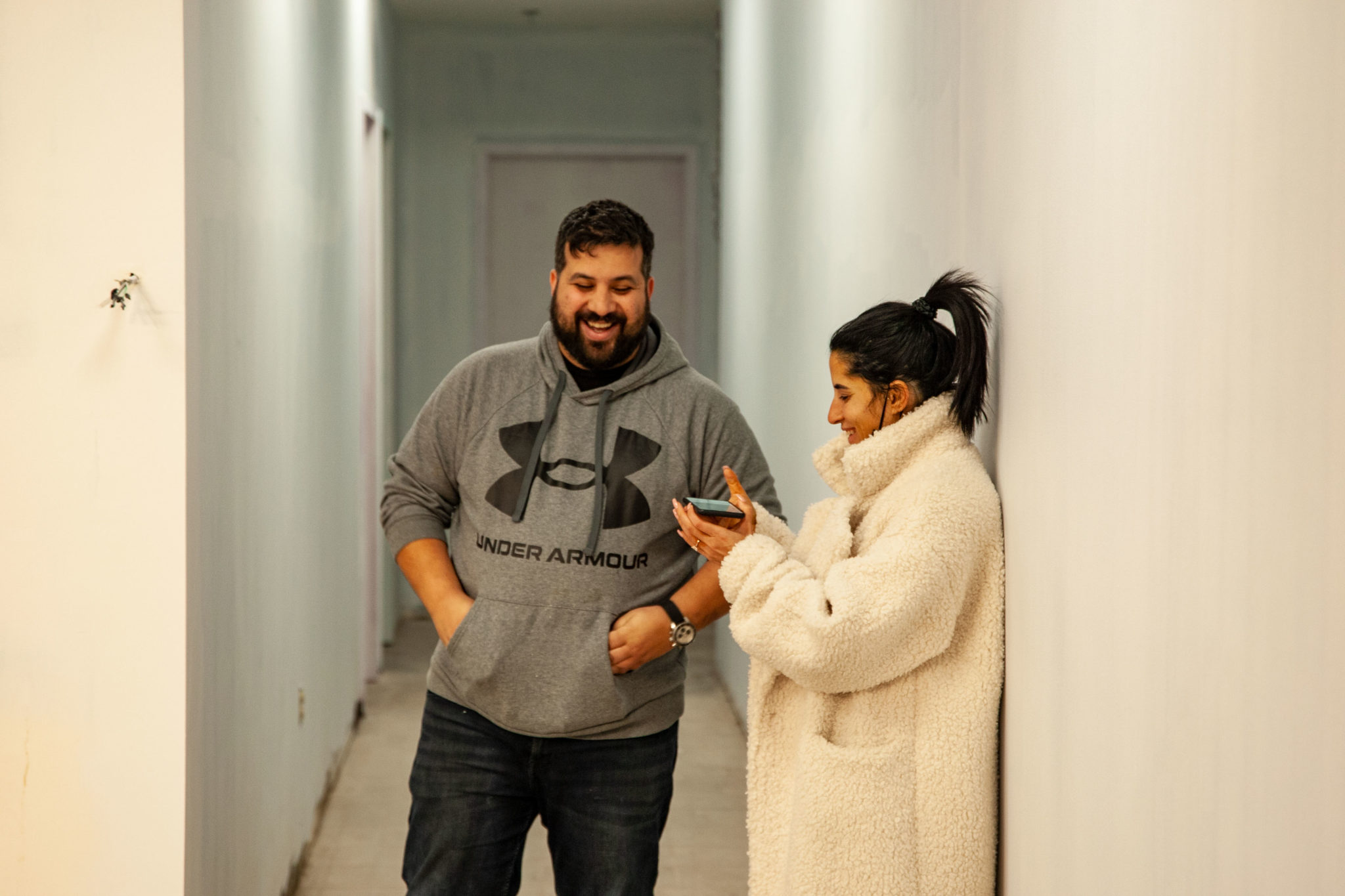 What's your name and what do you do?
My name is George Makrogiannis and I'm an owner/operator of restaurants in Jersey City. I own Buddy's JC on Washington & Newark.
We're in your newest location! What is it going to be?
It's 179 Newark Avenue. We're opening up a fast-casual Greek restaurant
And what's the name?
Ela.
What's the inspiration behind it?
"Ela" is one of those words I use often. For everybody that knows me, that's the first word that comes to mind. It's a word that means "come," but if you see somebody, you go "Ela!" If somebody calls you, you pick up the phone and answer, "Ela." So it's like "welcome," in a way.
Why a Greek restaurant?
'Cause Jersey City doesn't have any!
And we need it!
Definitely need it.
We're so excited! Tell me a little bit about some of the dishes or what people can expect coming in here.
Authentic gyros, souvlaki. We're also going to have a small bakery so we're making baklava, galaktoboureko, a few other Greek desserts. We'll be doing fresh tzatziki, fresh dippings for all the menu. We're getting our pita, our feta, and all that other stuff from a company in New York that imports it straight from Greece. So we're going to get it as authentic as we possibly can. All the oil, the feta, everything's coming from Greece.
So fast-casual. People can dine-in?
They can dine-in. They're going to order at the counter, and they can sit down as long as they'd like and eat. We're thinking about doing QR codes on the tables so they can order while they're sitting down and pick it up when it's ready.
Cool. And you're going to do delivery, as well?
Delivery and takeout. We're going to have a late-night window for Thursday, Friday, and Saturday nights.
Late night souvlaki!
Till 3 or 4 in the morning.
Waking up in the morning burping souvlaki.
Nothing better than that.
Yeah, it's the best. BYO?
You could bring. I don't see why not, it's casual.
When are you looking to open?
March/April. The latest, May.
Anything you'd like people to know?
It's going to be 100% authentic, it's going to be 100% Greek. Something that Jersey City's been missing since-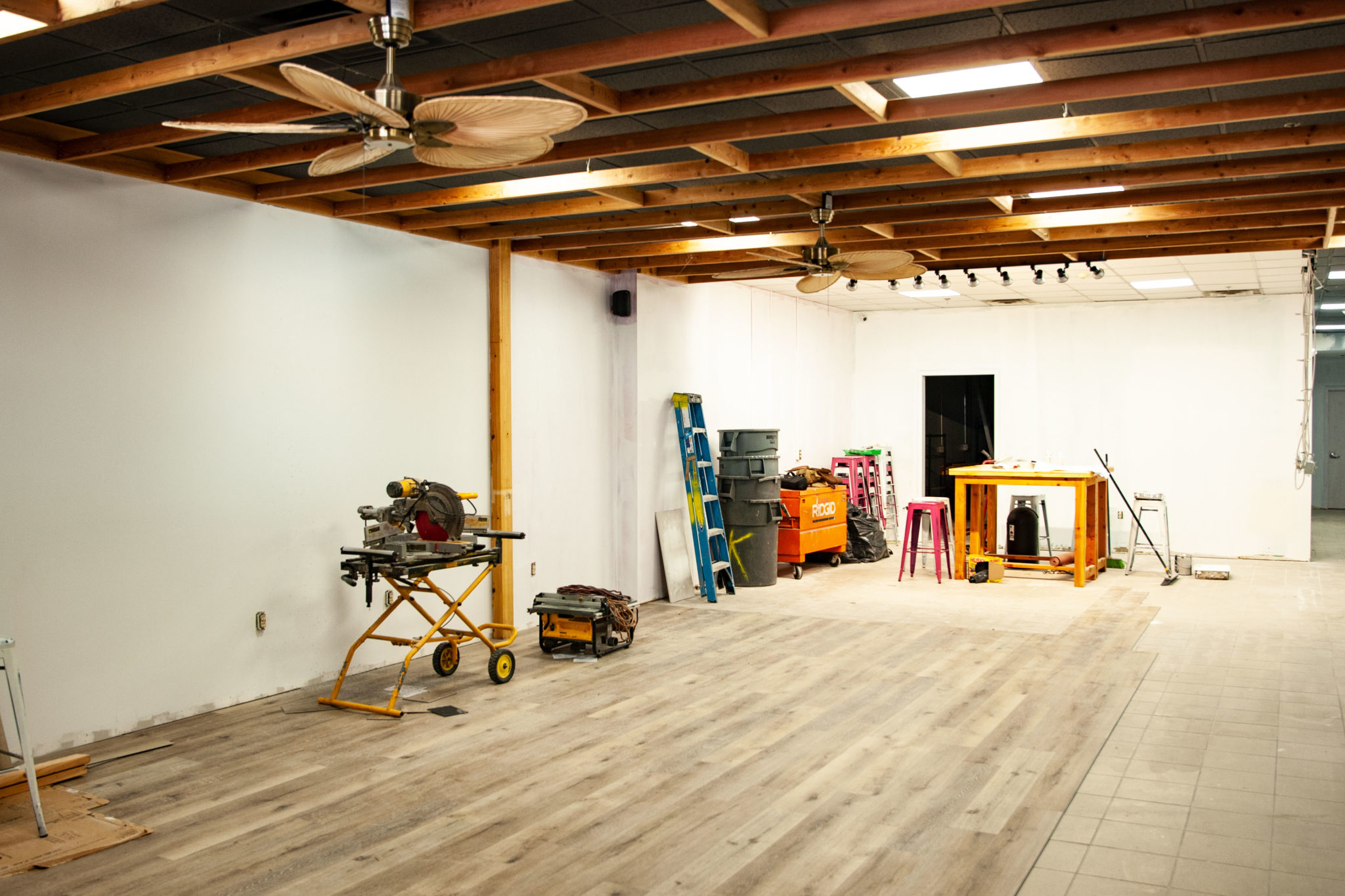 Forever.
Since I was born, I feel like.
I'm going to be here every Can't wait.
All the gyros, everything we're going to be making Greek-style.
Will there be hot Greek waiters?
Ah, I don't know. Well, I'll be here!
Are you excited to own a second spot?
Very excited!
You're ready?
I'm ready. It's very exciting. I've been trying this for – you know, I've been telling you, "I almost have a location!"
I know, we've been thinking about names for months!
I've been working on this deal for about a year. So we finally made a deal.
Awesome. Well congratulations and we're looking forward to seeing it develop.
Me too!
Follow @ela_greekkitchen for updates!