Written by Heather Valle
Who doesn't love to eat out and feel good doing it? Jersey City residents are most likely familiar with this neighborhood spot, but in April, Luna Restaurant is giving an extra reason to dine with them. In honor of Autism Acceptance Month, they are offering a Puzzle Piece cocktail. This bright blue margarita features Casamigos Mezcal & Tequila, basil infused simple, and blue curaçao. Ten percent of each drink goes towards The Whole Spectrum Autism Foundation, based out of Jersey City. Throughout April, their outdoor patio will also be lit up in blue!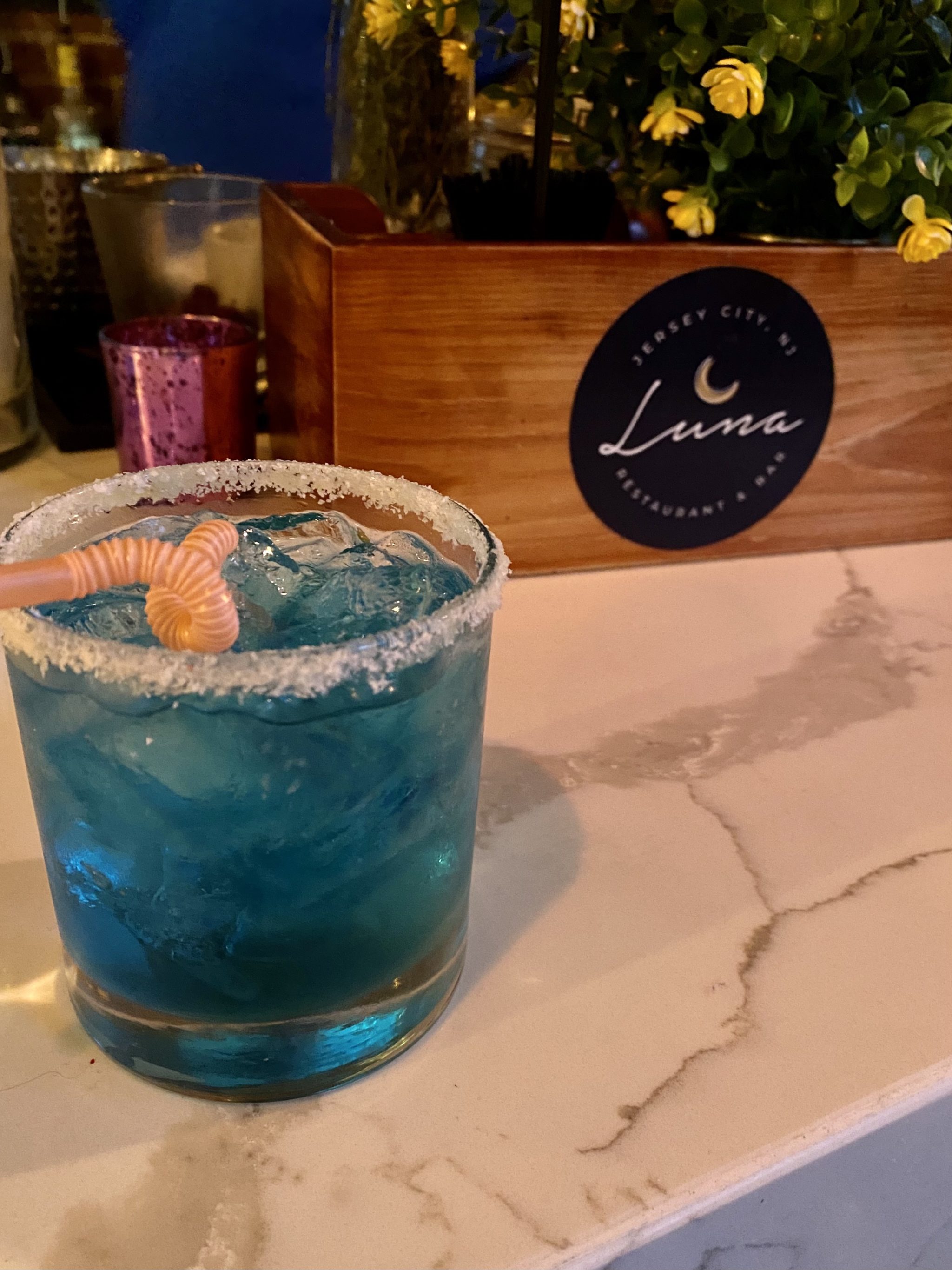 The Whole Spectrum Autism Foundation is a nonprofit that promotes Autism acceptance, encourages community inclusion, and advocates for families seeking help with their children, especially adults who have aged out of existing schools and programs. If you're not a marg person (or simply prefer non-alcoholic beverages), check out their website for other ways to donate.
If that wasn't persuasive enough to give Luna a chance, they have an amazing menu of Italian classics like penne vodka, pappardelle, and lobster ravioli. With an abundance of options for a versatile crowd, they have a crispy chicken sandwich and vegan empanadas, among other menu items. They also have rotating specials, so you are guaranteed to try something new each time.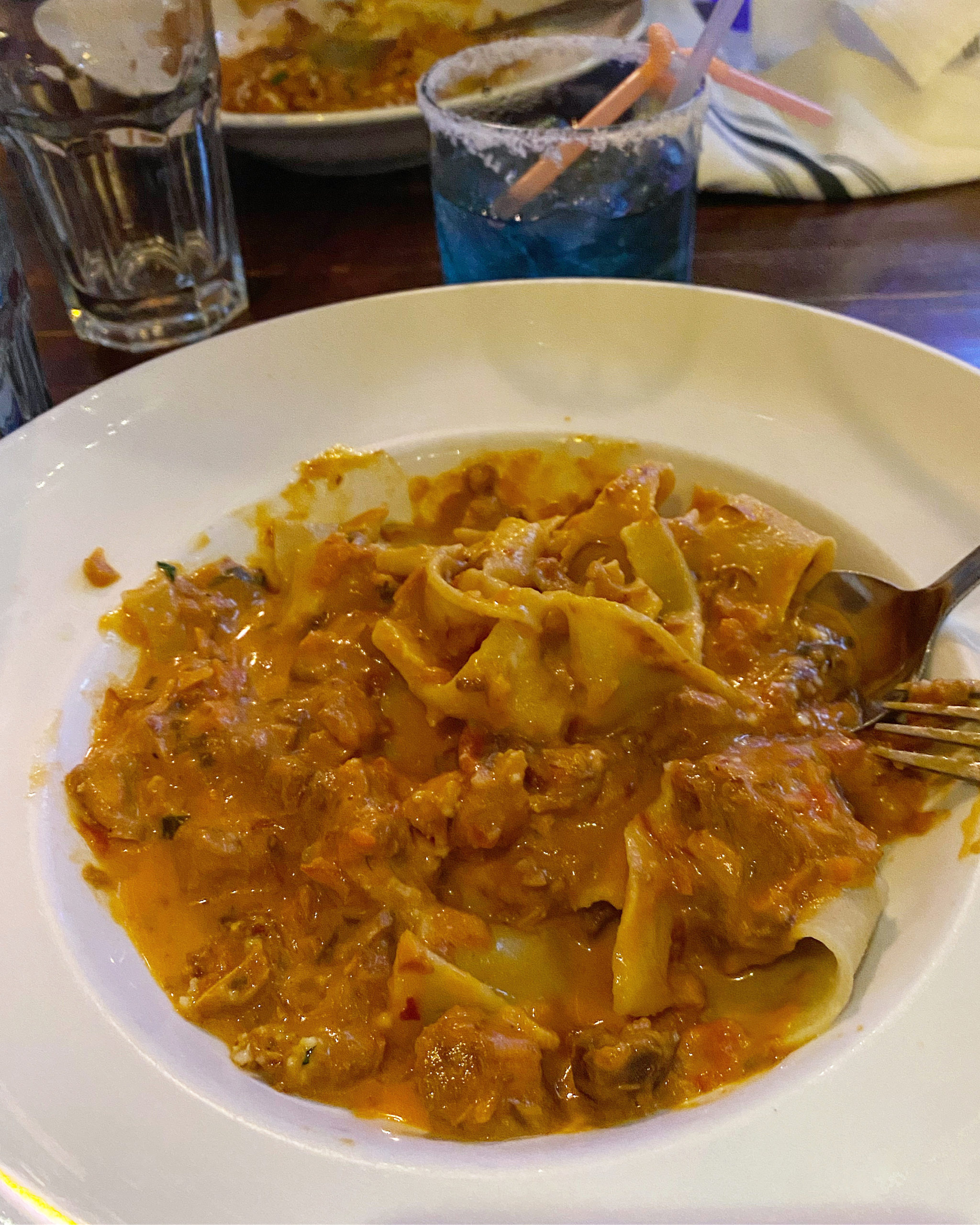 The vibes are very welcoming. We walked through twinkling lights and hanging plants, and dined under the moon. Check out their ambiance and more food pics via their Instagram.