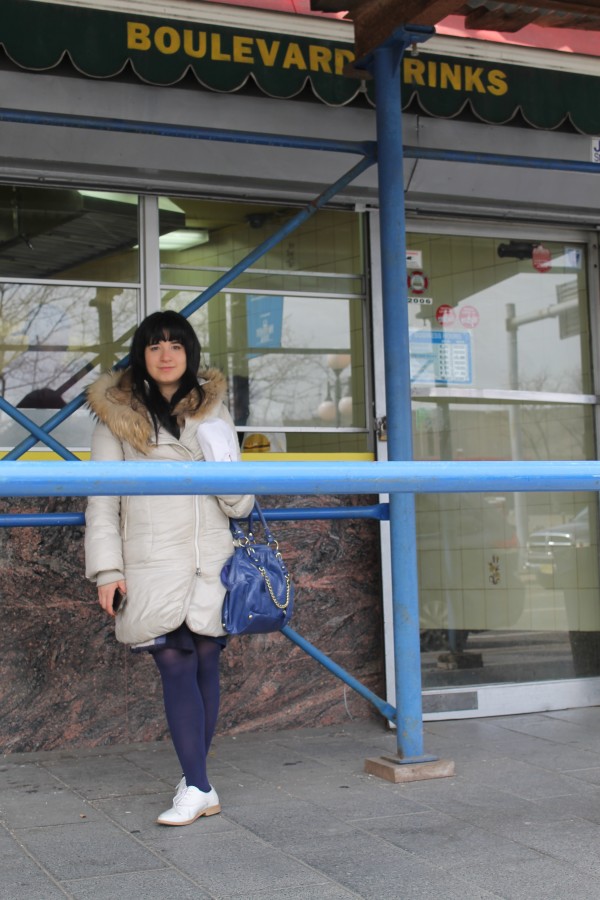 a tale of two chicks eating hot dogs
I met Krista, aka Grandma Downtown in the summer when I interviewed her for the first time. Since then we've become friends and even shot ChicpeaTV Episode 2: Baking with Grandma Downtown which was so fun. Krista is a cool chick, always down for an adventure. It was time for us to catch up so she suggested we try Boulevard Drinks. A Jersey City hot dog spot in JSQ that's been around for over 62 years and a local favorite.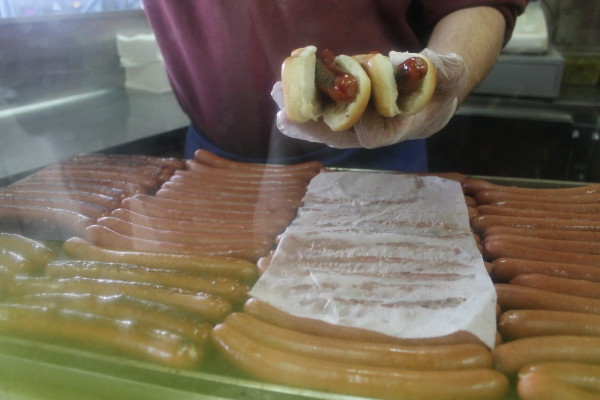 I am known for being a healthy eater of some sorts, I work out religiously and try to maintain a healthy diet (except for when I am blogging). That being said, when I was a kid my favorite food to eat were hot dogs… Living in Montreal, I remember going into a fast food  joint every other day and ordering two steamies (steamed hot dogs) with ketchup. It was my thing, I have a sincere emotional connection to hot dogs… Thankfully I grew out of it.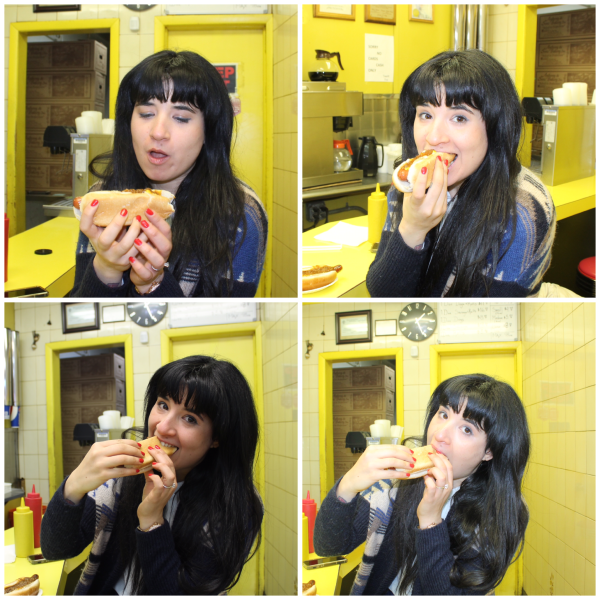 Krista picked me up the other day and we drove to Boulevard Drinks in JSQ. We ordered two chili cheese hotdogs and an orange drink.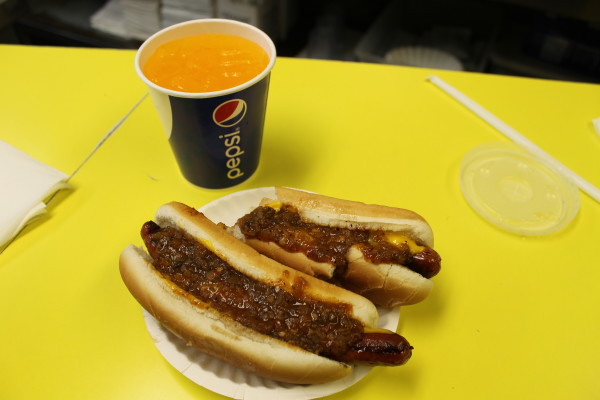 HEAVEN!! It had a nice kick to it, and the hot dogs were divine… it really hit the spot…and the whole thing cost less than $10! "Hey Krista, this one is on me I said".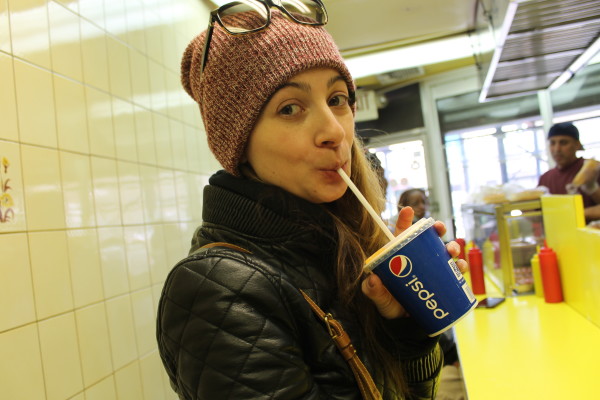 After one chili cheese dog, I decided to order one with ketchup for old time sake. I was so happy. I am all about eating healthy but two hot dogs can go a long way and I wasn't hungry until night time. #winning.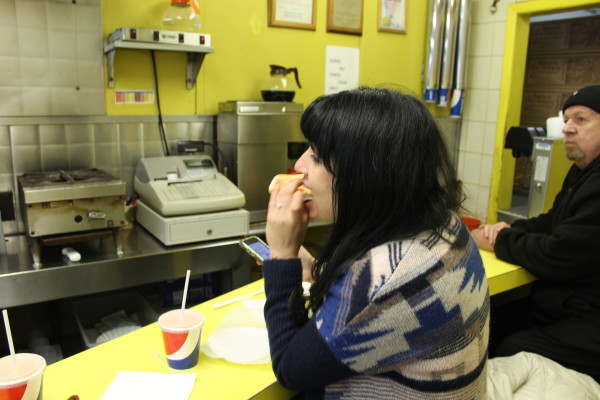 Boulevard Drinks is right outside the JSQ path! It's a must try!
48 Journal Square Plaza
[wc_googlemap title="Boulevard Drinks" location="48 Journal Square Plaza, Jersey City, New Jersey 07306″ zoom="16″ height="250″ title_on_load="yes" class=""]