If Thanksgiving is your favorite holiday and you want to enjoy all the festive eats but don't want to overdo it, consider whipping up some vegan recipes!
Healthy and delicious, these vegan alternatives to classic dishes are just what your Thanksgiving dinner has been missing.
Here are my picks for the best vegan recipes to serve at Thanksgiving this year!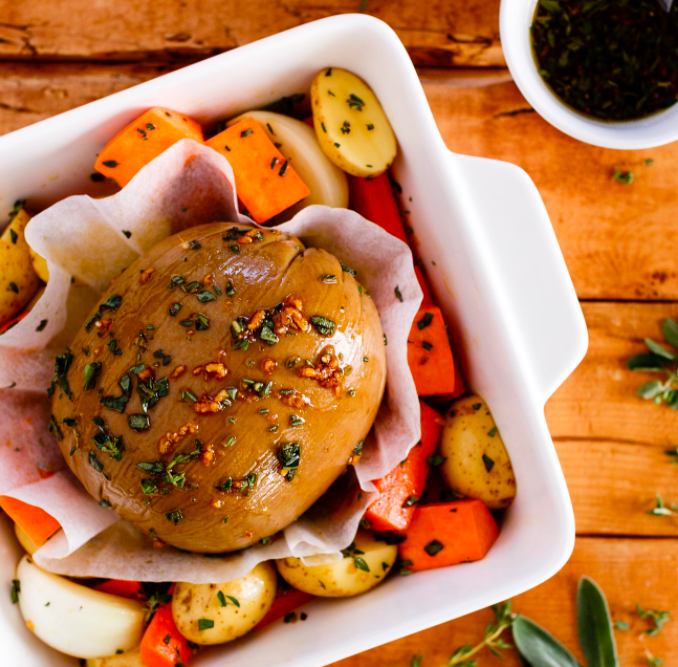 Tofurky 
You can't have Thanksgiving without turkey…or can you?! With this vegan tofurky recipe, anything is possible. A healthier take on the traditional Thanksgiving centerpiece, your guests will be shocked this dish is truly vegan!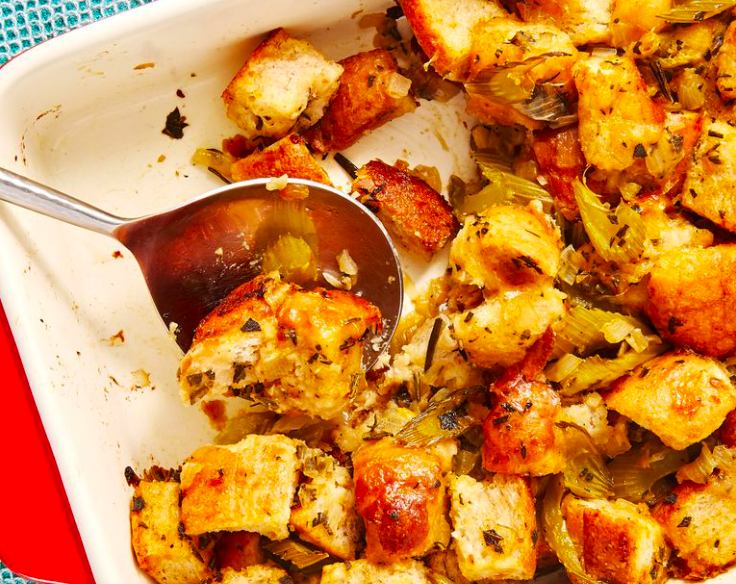 Easy Vegan Stuffing 
Another classic Thanksgiving staple, this easy vegan stuffing will up the ante on your typical non-vegan recipe. This flavorful recipe made with vegetable stock and crusty country bread is sure to be a hit with all of your friends and relatives!
Vegan Pumpkin Pie
What's better than pumpkin pie on Thanksgiving?! This healthier vegan alternative uses coconut whipped cream to top off this flavorful treat. This vegan pumpkin pie boasts all the classic fall flavors while avoiding the unnecessary animal by products.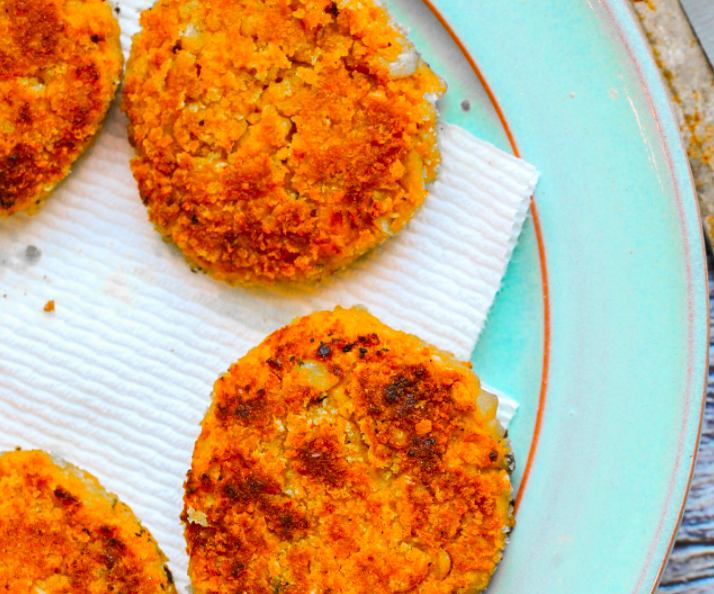 Toasty Pumpkin Chickpea Fritters
Consider including these toasty pumpkin chickpea fritters as a unique addition to your usual Thanksgiving repertoire this year. Easy and delicious, these tasty pumpkin fritters are sure to be a total hit at your holiday meal.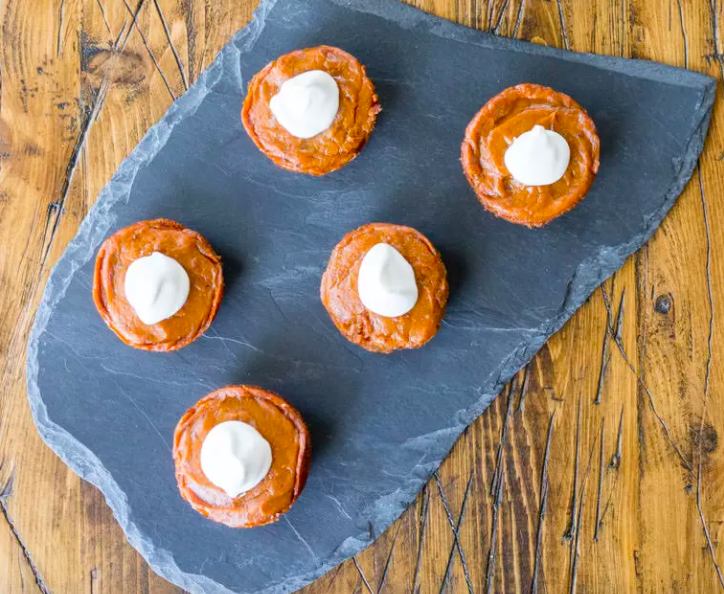 Mini Vegan Sweet Potato Pies
These adorable mini vegan sweet potato pies are exactly the dessert your Thanksgiving has been missing! A perfectly bite-size treat, these tiny individual sweet potato pies will lessen your Thanksgiving guilt. Go ahead, have another!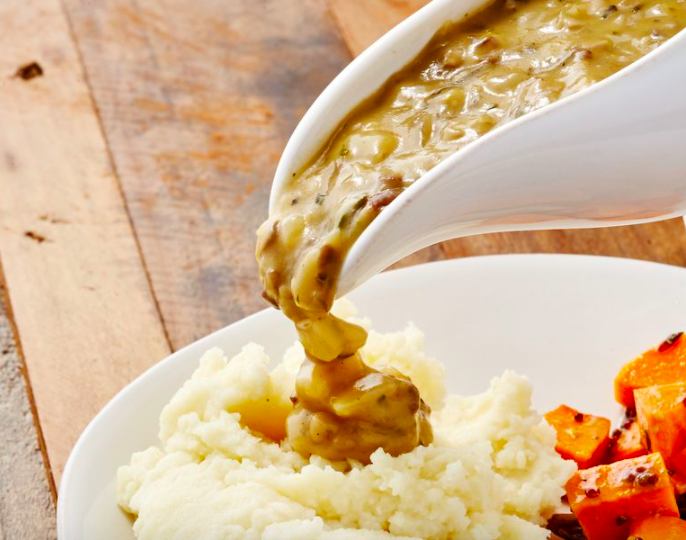 Vegetarian Mushroom Gravy
It's hard to justify having a Thanksgiving meal without gravy. Luckily, this vegan mushroom gravy is just what you need to enhance your delicious tofurky, stuffing, and mashed potatoes! A healthier take on the traditional fatty gravy, this recipe will allow you to enjoy your savory meal guilt free!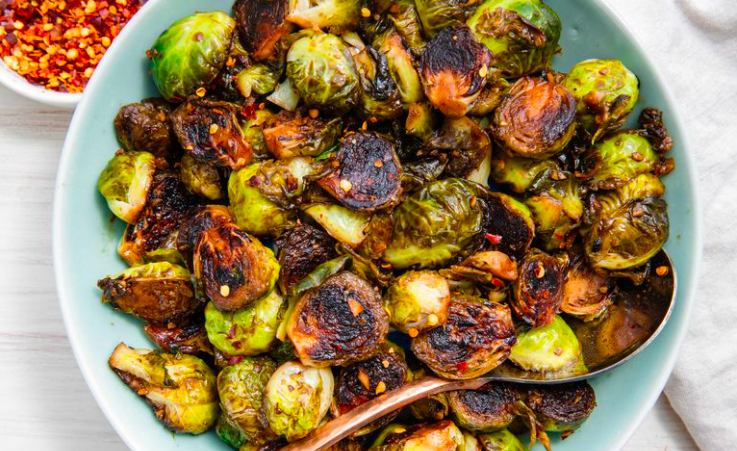 Honey Balsamic Glazed Brussels Sprouts
Personally, I feel that every fall meal should be served with a healthy dose of brussels sprouts. They're just that good! This vegan recipe is flavorful and delicious and results in sprouts that are tender on the inside and crisp on the outside. Just perfect!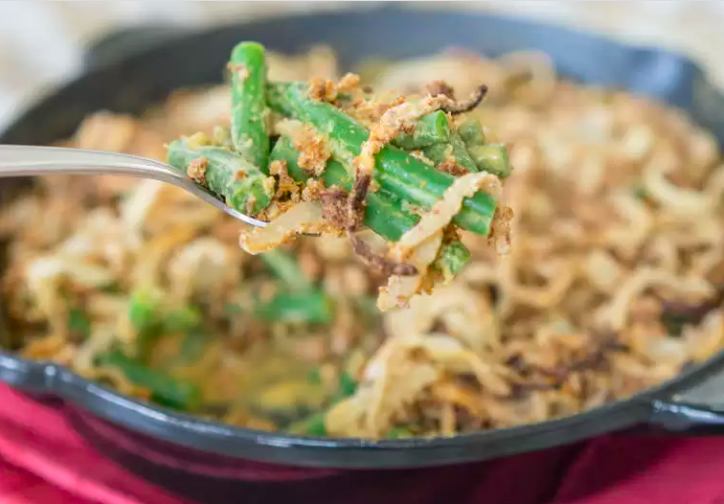 Green Bean Casserole
Green bean casserole is a favorite at many American Thanksgiving tables. This recipe calls for 100% real ingredients to ensure a healthy, wholesome, and delicious dish. This vegan green bean casserole is simple to make and yields truly fantastic results!