One of the only aspects of gentrification I benefit from is the growing amount of veg-friendly spots around me. Considering how close we are to Manhattan, I've compiled a list of some spots I like not only in Hudson County, but anywhere within 30 minutes from my home. This is excluding any place that only gives me only juices/juice-like options or just one solid vegan option because, while they may be delicious, it's too limited. This is also mostly comfort foods rather than just clean-eating options because I feel like we can all learn how to make/get healthy vegan options like salads and sandwiches.
Please note that, while I do say these are vegetarian/vegan friendly, everyone's preferences vary and some people may take certain cooking/preparatory methods into account. This is also definitely not a comprehensive list. It's just a few places that I've been to and enjoyed. I still have a whole list to get through!
If you have any recommendations, send them over! 
Union City
Union City isn't really the best place for vegan food, which is why I cook all the time, but there are options for anyone who's vegetarian or vegan!
Romano Pizza – 4206 Park Ave
https://www.instagram.com/p/6i7eaGuI7H
Vegan options prevail at this pizzeria, especially because there are 4 vegetarian pizza options and I can get vegan cheese or NO cheese on these pies.
Touch of Spice – 4114 Park Ave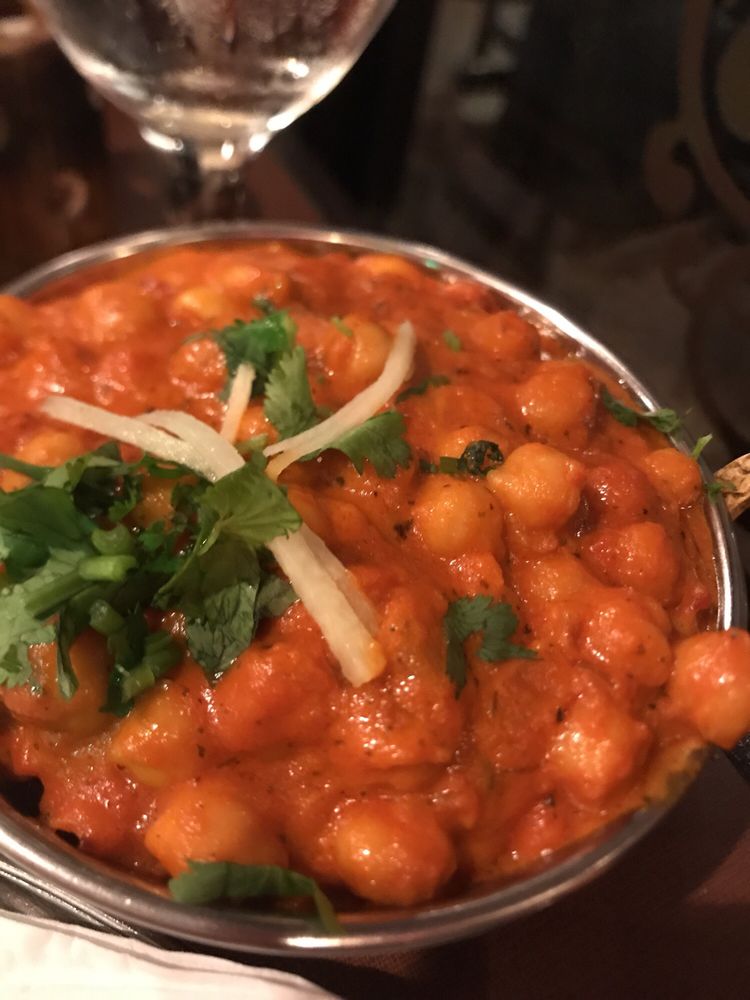 If I'm craving Indian food, this is my SPOT. Many items are marked vegan, and I typically go for their Chana Masala, samosas, and Aloo Gobi.  
Jersey City
Jersey City is the home to many favorites of mine. It's close enough for me to get there quickly, and there a bunch of spots I can choose from on any given day.
Tea NJ – 262 Newark Ave
It's not an honest vegan post if Tea NJ isn't included! They're easily my favorite place to grab some lunch, and they recently brought in vegan croissants so I'm probably going to stop by for a quick breakfast from time to time. Not only is the staff incredible, but their food is delicious. The Vegan Rice Wrap is a personal go-to choice, but they have plenty of salads, burgers, and wraps available for vegetarians, vegans, and anyone else!
Subia's Cafe– 506 Jersey Ave
Subia's is specifically vegan, and their food is great! There's no worry in whether or not your food is being cooked on shared grills or anything of the like. I typically enjoy their smoothies and their Veggie Wrap, but their menu is extensive so the options definitely don't stop there.
Pet Shop – 193 Newark Ave
Ah, yes. This is the best spot if you're down to go to a bar for a quick bite, or if you just want to get a small plate of comfort food. It's all vegetarian, and most plates can be made vegan. My favorites, hands down, are the Buffalo Cauliflower and the Poutine (which was offered in the winter).
The Cliff – 38 Congress St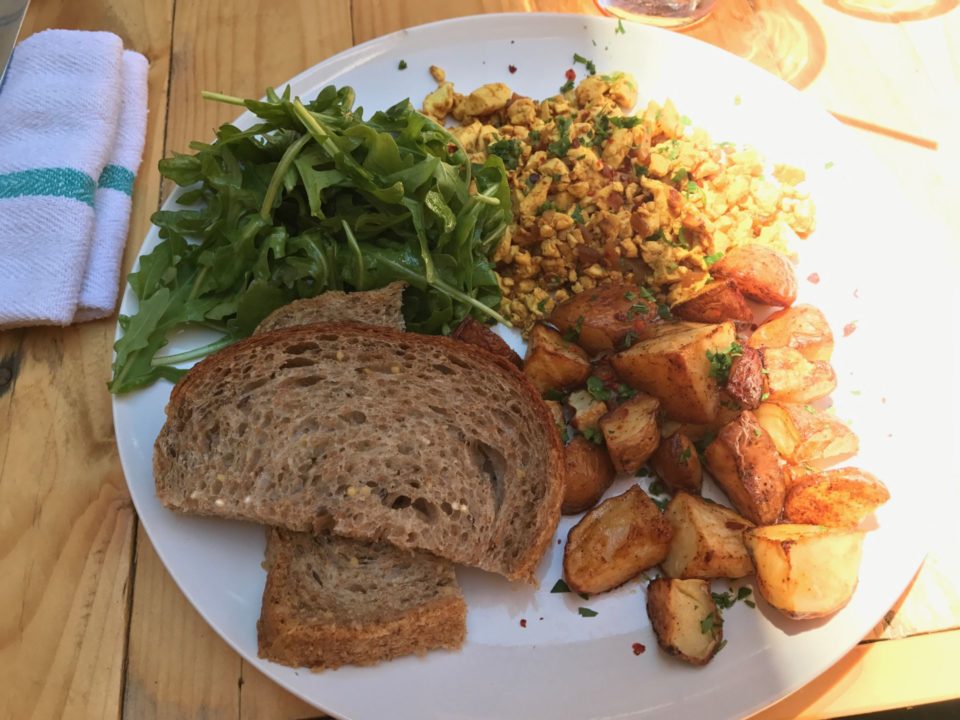 Let me get straight to the point: it's not the most affordable spot. This is more like a "treat yourself" type of spot for me, but it is really good! Their Watermelon Mint Juice is the most refreshing thing I've had in a while, and they offer a lot of healthy options like Tofu Scramble!
Sapthagiri – 804 Newark Ave
There are very few foods I enjoy more than Indian cuisine. Sapthagiri makes my life a whole lot easier because they specifically mark their vegan options on their menu and offer a wide variety of vegetarian options. An ideal meal for me includes their Samosas (obviously) and their Tomato Rice.
Tidal Poke Co – 337 Grove St and 34 Exchange Pl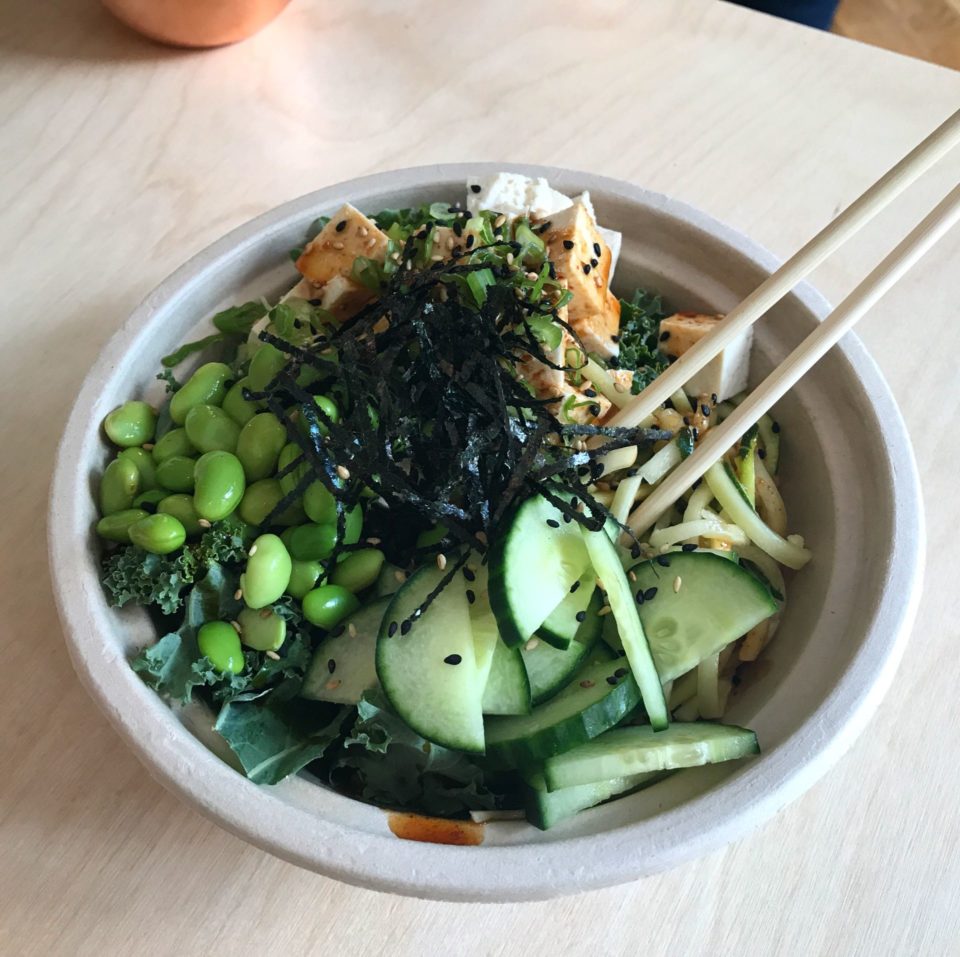 I like tofu as is, so Tidal Poke's options are perfect for me. I can add whatever I want to my bowl, add some tofu, top it off with some sauce, and lunch/dinner is served!
Bayonne
Andrew's Healthy Eating – 737 Broadway
My dad recently moved to Bayonne, which forced me to try to find a vegan-friendly spot in the area. When I found out about Andrew's Healthy Eating, it was like a blessing because it's the only place that explicitly lists food options as vegan. I've loved coming here for breakfast for a simple roll with vegan butter (I can't get this anywhere else), but I've also had their Vegan Meatball Sub and it was perfect.
Hoboken
Tony Boloney's – 263 1st St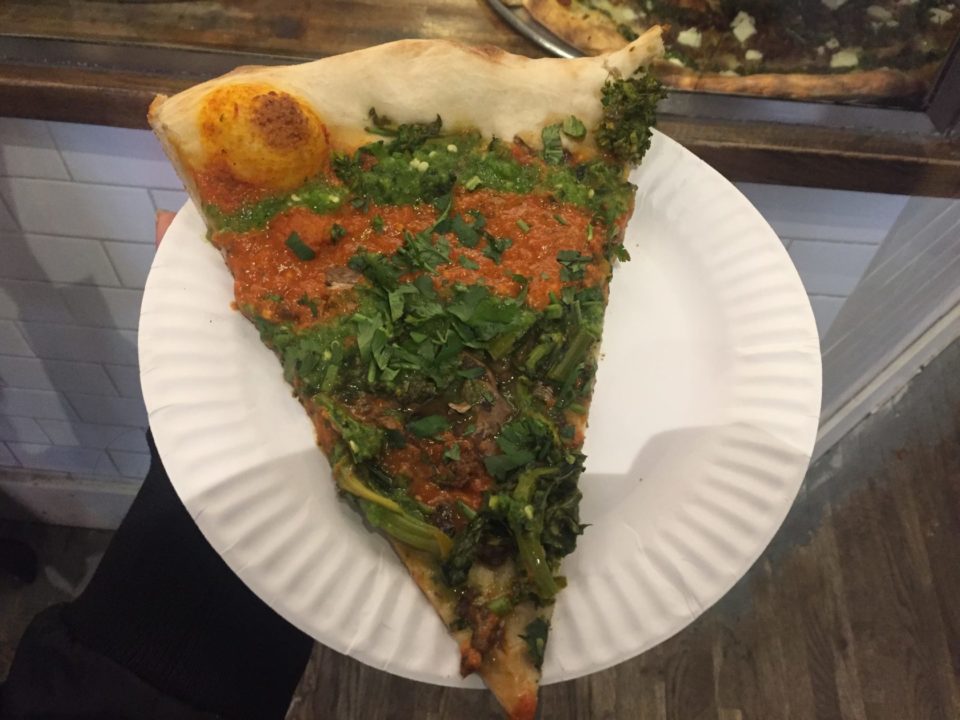 Three vegan pizzas and a delicious crust is literally the bare minimum I could ask for from a pizzeria. I had Tony Boloney's for the first time a few months ago and boldly said it was the best vegan slice I've ever had, and I still mean it. Unique flavors, no vegan cheese, and delicious crust? Amazing.
Bareburger – 515 Washington St
Bareburger is a pretty chill burger spot, especially if you're into ethical eating choices. They offer a sprouted bun, four types of vegan patties, and veggies (of course).  
New York City
New York City is like my holy grail for vegan options, and this is why I'm glad we're so close. I can pop in to grab a quick dinner or lunch on my own or with friends. Here are some of my favorites (and I have a hefty list of spots I've been dying to try).
Blossom Du Jour – 259 W. 23rd Street, 617 9th Avenue, & 449 Amsterdam Avenue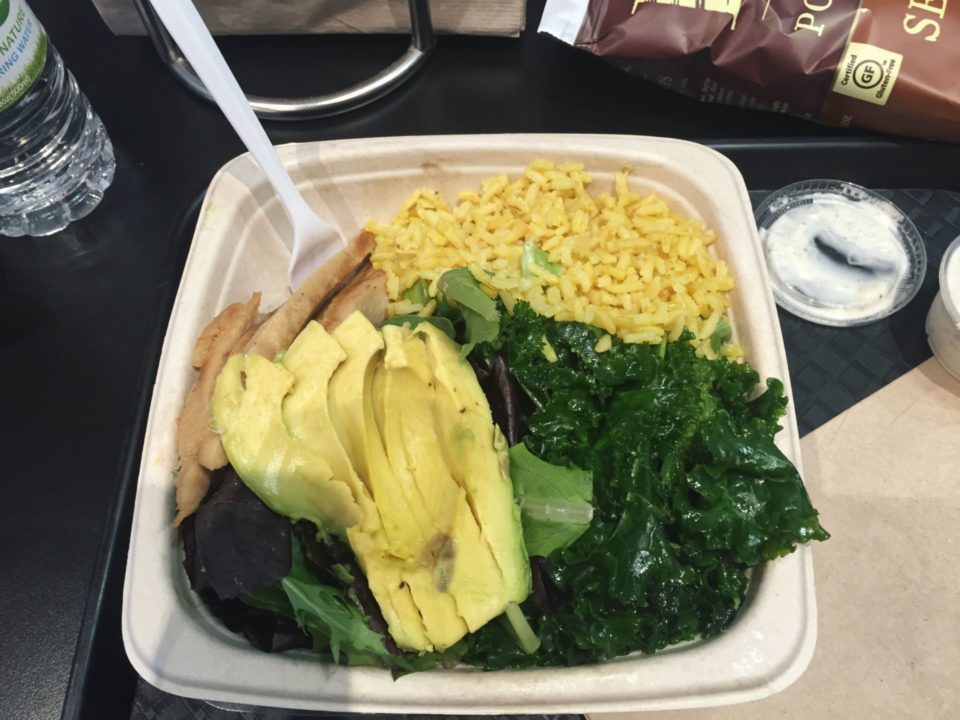 Blossom du Jour is the first vegan spot I visited in NYC about a year ago and it was all because they had vegan Caesar dressing. Up until that point, I had never in my life had Caesar dressing because the concept disgusted me, but Blossom du Jour changed the game when I realized I could get vegan Caesar dressing on kale and literally anything else I wanted all in a bowl. I even brought my mom here (who is not even close to a vegetarian), and she loved their meatball sub.
Cinnamon Snail – The Pennsy at 34th St and 7th Ave & 70 Pine St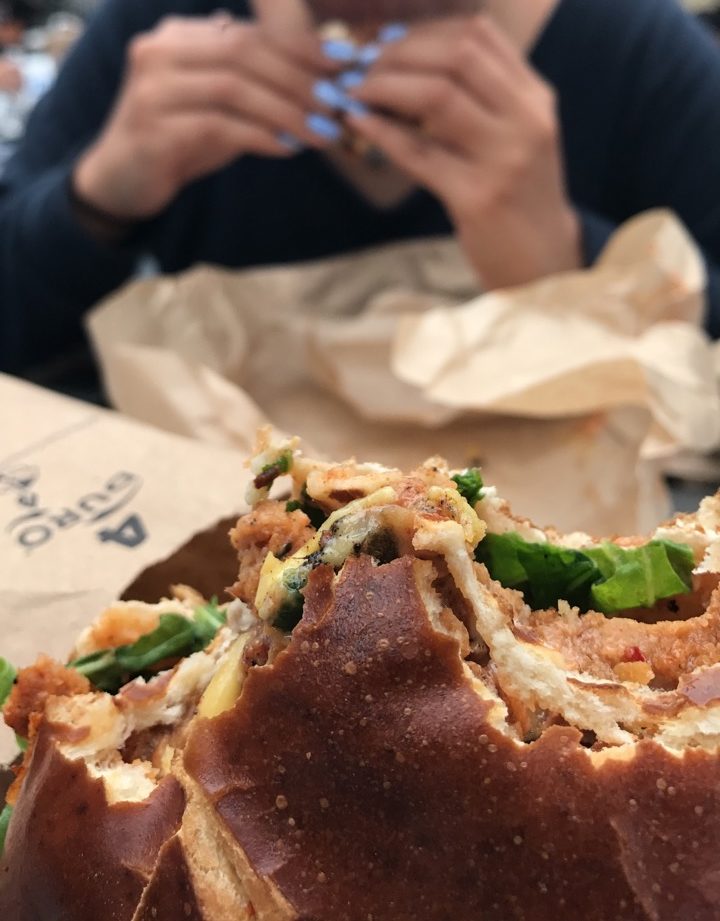 If you're into comfort foods and you're in Manhattan, this is your place. Their Beastmode Burger Deluxe has a small kick of spice with their own jalapeño mac and cheese, tempeh burger, and more in a pretzel bun. They also have doughnuts and their famous cinnamon bun (which is, of course, delicious).
Champs Diner – 197 Meserole St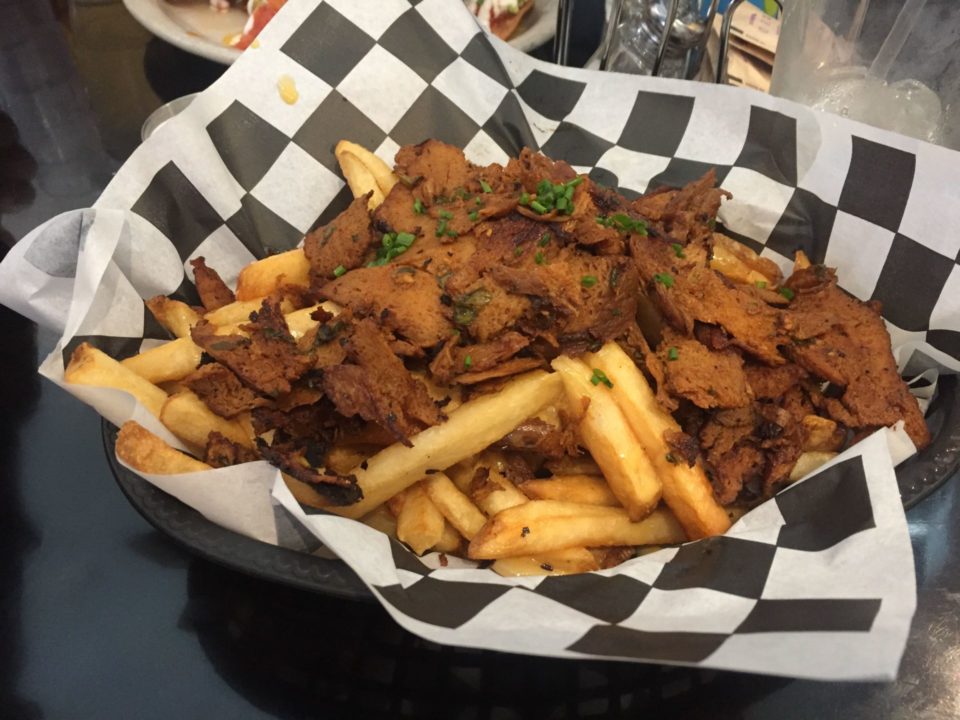 I came here for the first time for my 21st birthday and it was quite the experience. A diner that's all vegan? Count me in! I've been dreaming about the Seitan Asada Fries ever since. I just need to find some friends who are willing to come with me to Brooklyn to try this with me!