Back in 2017, we mentioned our top 5 veg-friendly pizza spots in the area. We've had more options pop up in the past couple of years, and we just had to share! Here are some more tasty vegan pizzas in the area you should try (if you haven't already).
---
Hungry like the Wolf – Hoboken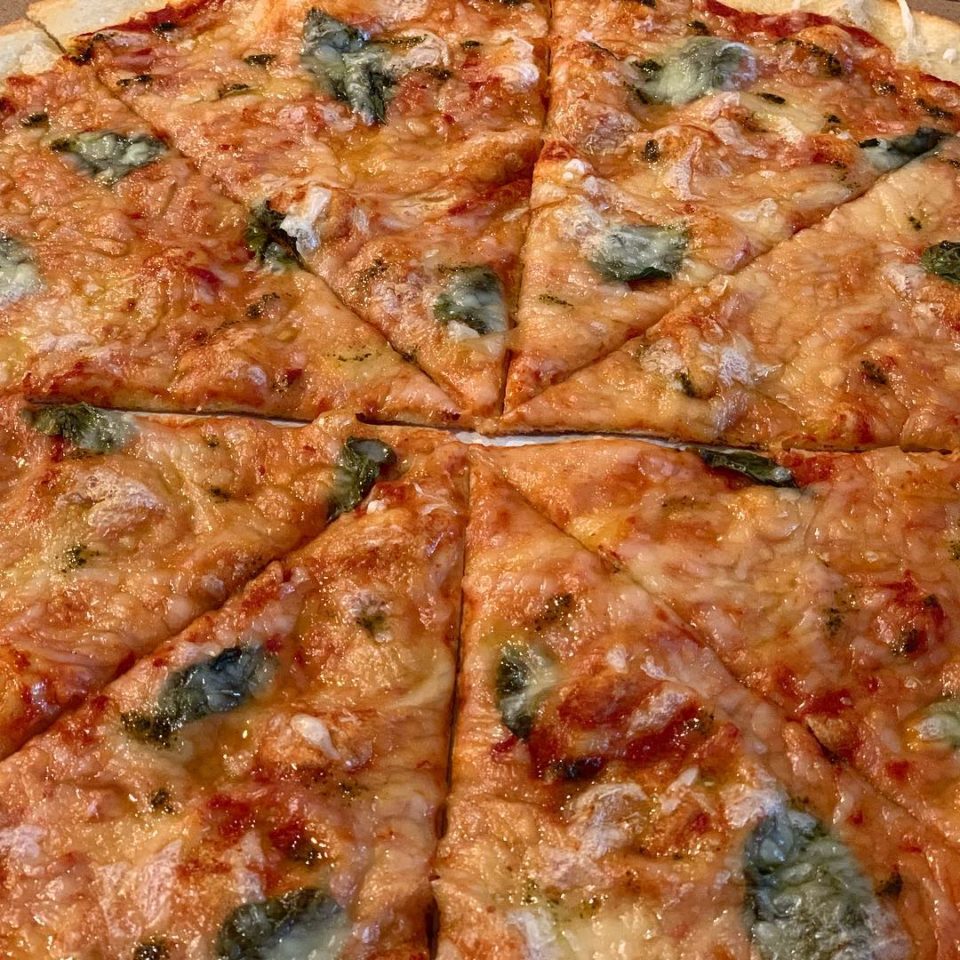 Hungry Like the World is the newest vegan pizza spot. Located in Hoboken, their current menu includes four pies: Buffalo Cauliflower, Impossible Pizza, BBQ Jackfruit, and Margherita. Their pizza is so good, they stand up to a regular pie!
Check them out at 700 1st Street or order through their website.
Porta – Jersey City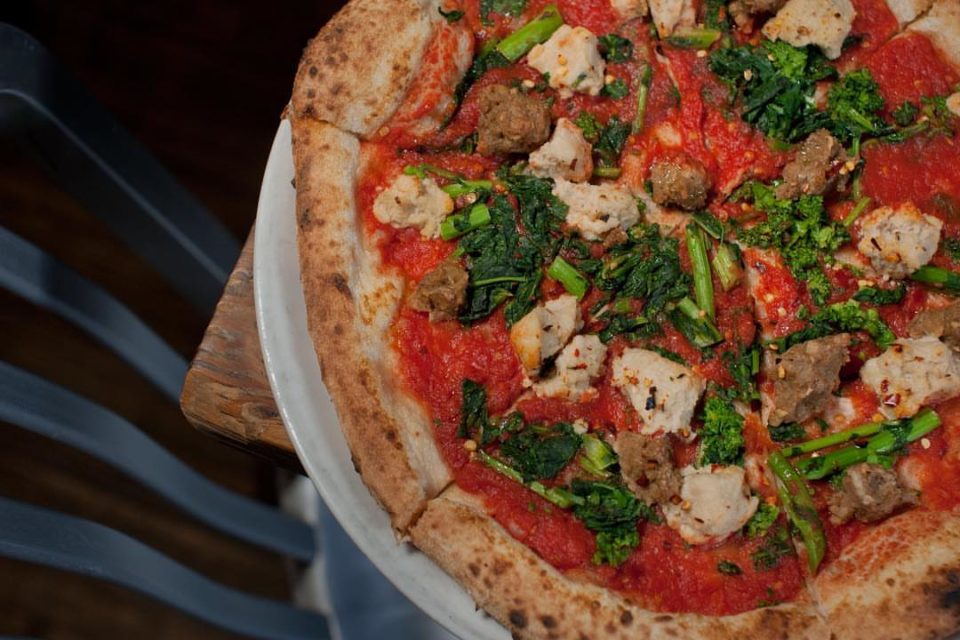 In case you didn't already know, Porta's had their Snawzeech vegan pie on their menu for a while and it's worth the money. The Snawzeech includes cashew ricotta and vegan sausage, sticking out from some of the area's simpler pizza alternatives.
You can stop by Porta at 135 Newark Ave. 
House of Flavor – Bayonne
House of Flavor in Bayonne offers some of the tastiest vegan food, like picadillo with platano maduros or taquitos with jackfruit. They recently started offering pizza with slices ready to go!
You can check out the pizzas they offer on Instagram, or visit them at 911 Broadway. 
Tony Boloney's  – Hoboken (and soon, JC)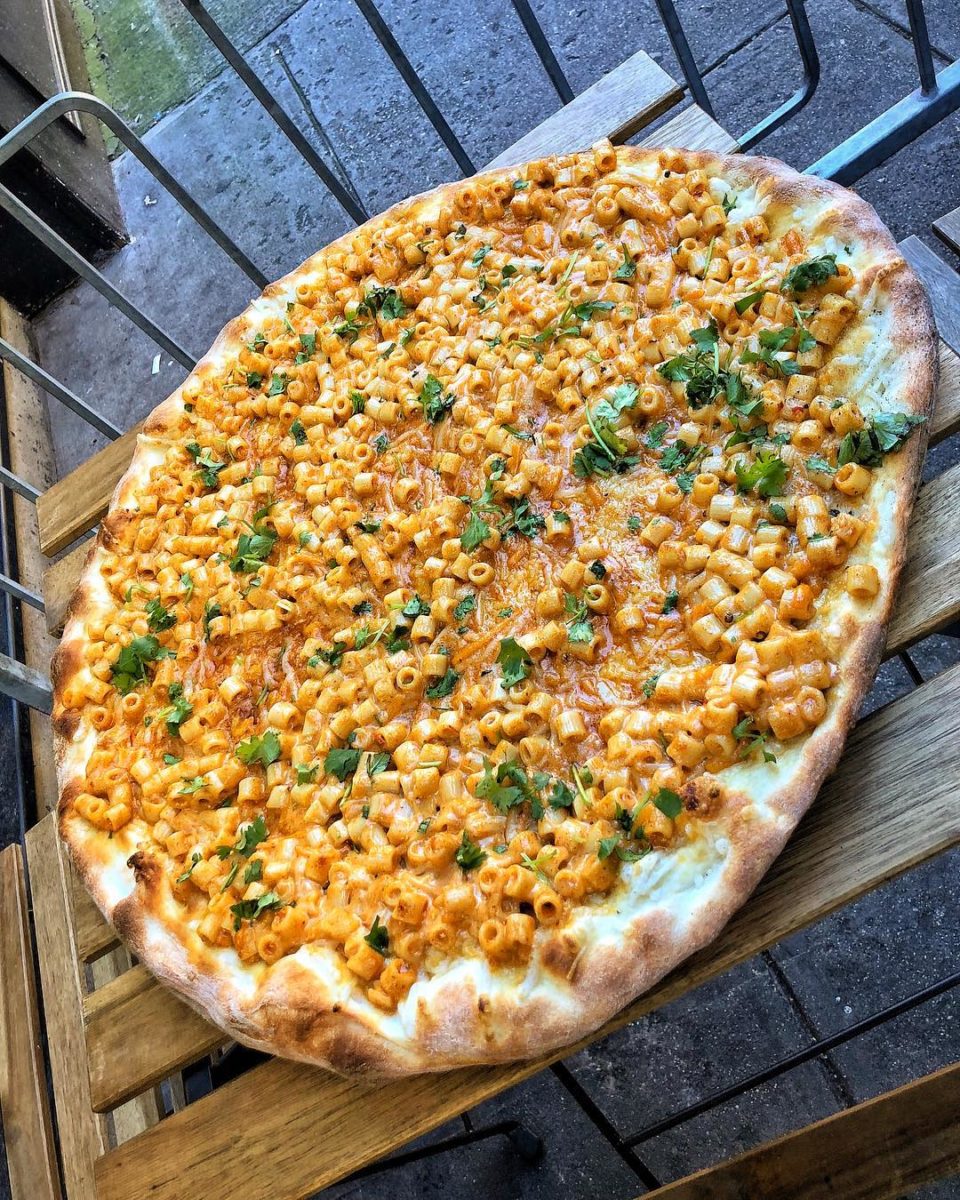 Tony Boloney's recently updated their menu and they have more vegan options! In addition to their Kaleiente, Yogi, and King pies, they now have Phoni Roni (with vegan pepperoni), Wok-a-Flak-Za (with red curry and brussels sprouts), and Veatball (with eggplant meatball and breadcrumbs). They also have a Vegan DIY option for any pie on the menu or you can build your own! And if you happen to want a sandwich instead of pizza, they also offer eight vegan monster subs.
You can visit them now at 263 1st St, and they'll be calling Jersey City home soon with another location opening on 363 Grove Street. Keep up with them on Instagram.