Celebrate National Doughnut Day with a fresh, delicious doughnut from some great places in New Jersey!
Montclair Bread Company
16 Label St, Montclair, NJ 07042
Two words: brioche doughnuts. No doughnut has ever been as good as my very first doughnut from the Montclair Bread Company in Montclair, New Jersey. Rachel Wyman, the owner, is not only a phenomenal baker, she also cares about her community. She's passionate about what she does and you can taste it in everything she bakes. Montclair Bread Company is well-known for their amazing breads, but the fan favorites are definitely the brioche doughnuts. The Nutella doughnut is filled to the max, the apple crunch is crispy sweet perfection, and the chocolate frosted is the most simple yet amazing nostalgic treat. The daily menu has the usuals like glazed, apple cider, chocolate frosted, strawberry frosted, Nutella, and maple bacon. The seasonal doughnuts are also excellent, and they update the options every month. A few of my favorite seasonal options are the cookie butter doughnut and the trick or treat doughnut (a confection with chocolate frosting and a TON of candy). Needless to say, I love this place. Be sure to also try their Rosemary Sourdough and Challah breads. You won't regret it.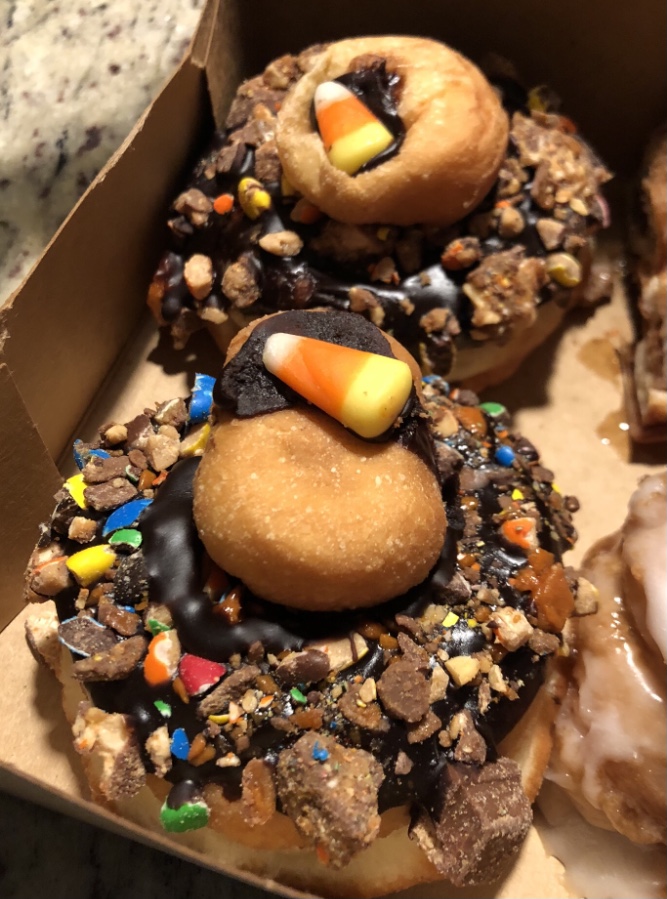 You can order in person or download their app to pre-order. I highly recommend the latter to make sure you get the doughnuts you want. Those who know me know driving to MBC and eating doughnuts has been one of my favorite quarantine activities. If you're feeling creative, get one of their doughnut kits and make your own at home (great thing to do with your kids on a rainy weekend). Go grab some of these doughnuts! You'll thank me later.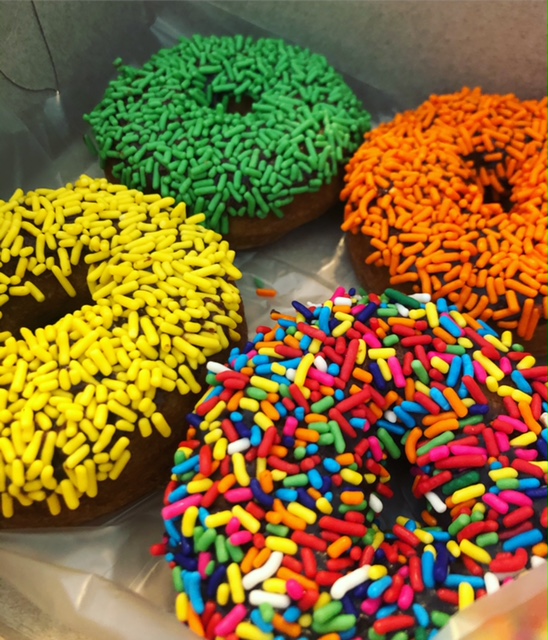 Judicke's
763 Broadway, Bayonne, NJ 07002
Sometimes the simpler things in life are the best. Since 1924, Judicke's has been serving up their classic doughnuts. You can get glazed, chocolate or vanilla frosted, plain or dunked in sprinkles if you so choose. These doughnuts are made fresh daily and they melt in your mouth. If you love chocolate frosted sprinkle doughnuts, this is a must-try. While you're there, you might as well get some other goodies. They have the best chocolate dipped Italian cookies, also covered in sprinkles. They have amazing eclairs, pastries and frosted brownies. If you're a bakery connoisseur like me, you have to stop by! Judicke's is one of the best in New Jersey.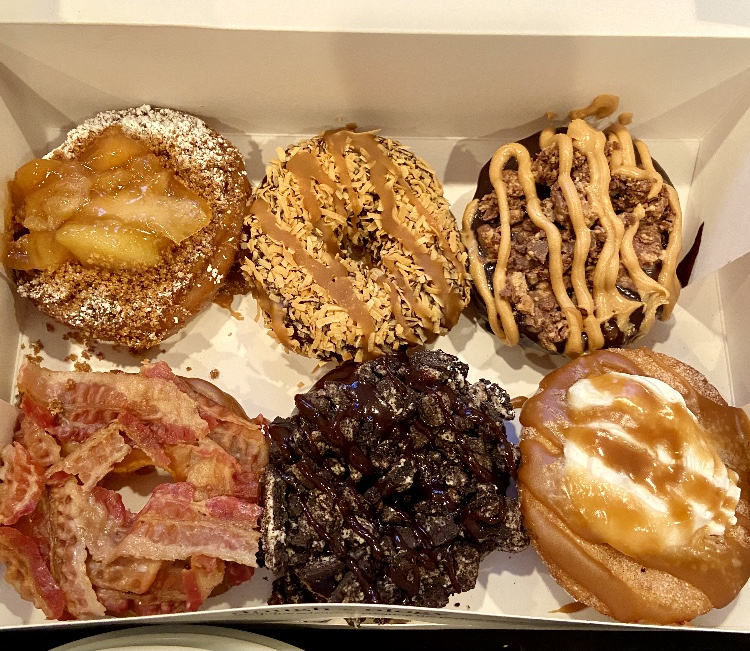 Doughology
183 First Ave, Atlantic Highlands, NJ 07716
If you're down the shore and looking for a good place to grab doughnuts, this is it. Doughology has only been around since 2016, but since then they've gotten more and more popular. After a cancer diagnoses, Jackie, a stock broker's assistant, and Chris, a retired police detective, decided to take a chance and pursue their doughnut passion. The thing I like about this doughnut place is that you can basically get whatever you're craving. They offer all different types of doughnuts. The toppings are put on when you order so that you can customize them to your liking. They have some crazy specialty doughnuts including a rainbow cookie doughnut, a cannoli doughnut, a French toast doughnut, a samoa doughnut, and my favorite, a devil dog doughnut. The people who run this place are super friendly. They have several locations including Lynbrook and Babylon NY (both on Long Island). They also cater, so if you're looking for a doughnut wall or doughnut bar to have at your wedding or big event, this is the place!