It's pretty crazy that since our last "New Eats" post, over ten new spots have opened around Jersey City! Although, I have a feeling we are missing a bunch more. Keep this list handy for when you are looking for something new to try. I am slowly chipping away at this list myself.
Here is your click-bait for the week!
1. Atlas Public House
130 Newark Ave
Atlas JC finally opened it's doors a few weeks ago. I was fortunate enough to be one of the first to try it out with my family. We loved everything we ate (and drank)) and it quickly became my new favorite hangout spot! I interviewed one of the owners Michel not too long ago and loved getting to know the heart and soul behind Atlas an International Gastropub that serves delicious food inspired by all corners of the world.
Perfect for: A sexy date or drinks with friends.
Eat this: Crispy Market Fish and Chips
Drink this: The Emilia made with Blanco Tequila, Amaro Montenegro, Lime, Rosemary.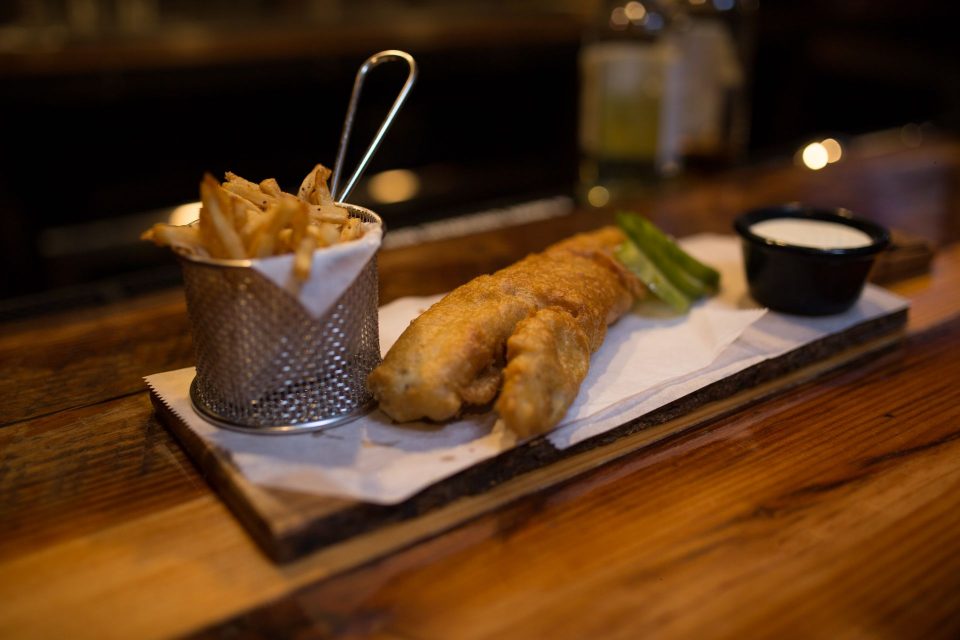 Website: atlasjc.com
Instagram: @atlas_jc
2. The Hutton Bar & Grill
225 Hutton St
The Hutton is a new spot that recently opened in the Heights, and upon hearing very good things about it, I decided to bring the whole family here for dinner. It was better than we even expected. I loved the quaint ambiance; it was super cozy, and the service was really great. They also have a lot of vegan/vegetarian options on the menu which I know is something hard to come by. Everything we ate and drank was delicious. I also heard really great things about their brunch.
Drink this: Jersey City Mule
Eat this: For the vegans, try the Cauliflower Steak; for the carnivores, try a burger and fries.
Perfect for: Early family dinner, low-key date night, drinks with friends, brunch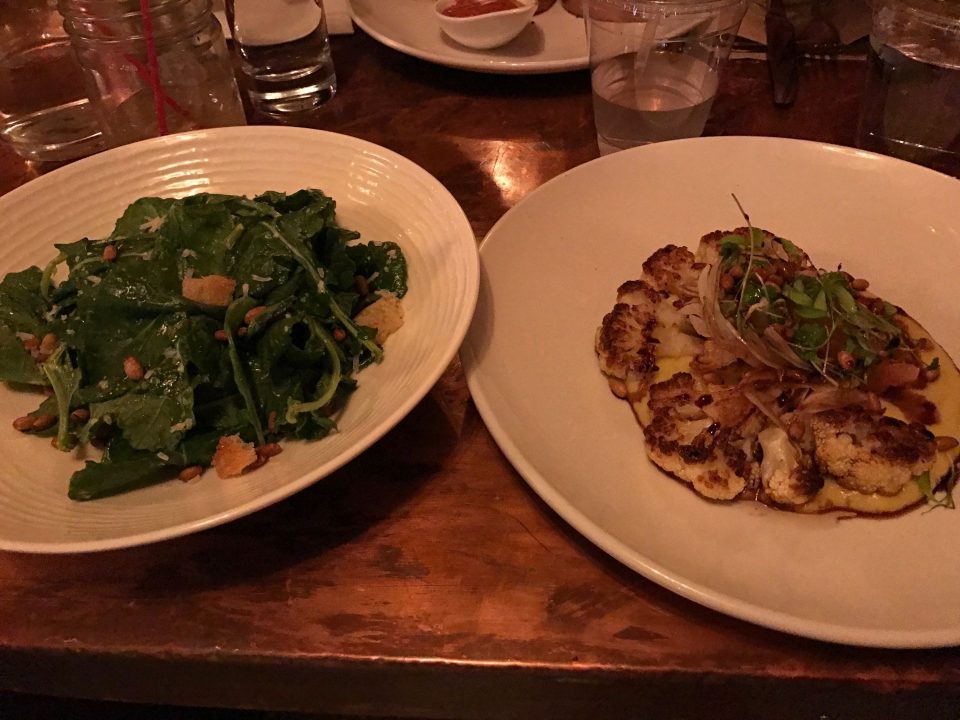 Facebook: facebook.com/thehutton
Instagram: @thehuttonjc
3. Dulce de Leche
376 Central Ave
Dulce de Leche has been open for some time now; I recently went with friend and photog Nabil here for lunch. We ordered around six different items to try and were astonished by how cheap everything was. We were even more astonished when we tried the food. Everything was so fresh and delicious! This is the perfect lunch spot.
Eat this: Spanish Tortilla, Oven Baked Beef Empanada, ALL THE PASTRIES
Drink this: Mate Cocido (Traditional Argentine Tea made from Yerba Mate) – this stuff will make you FLY.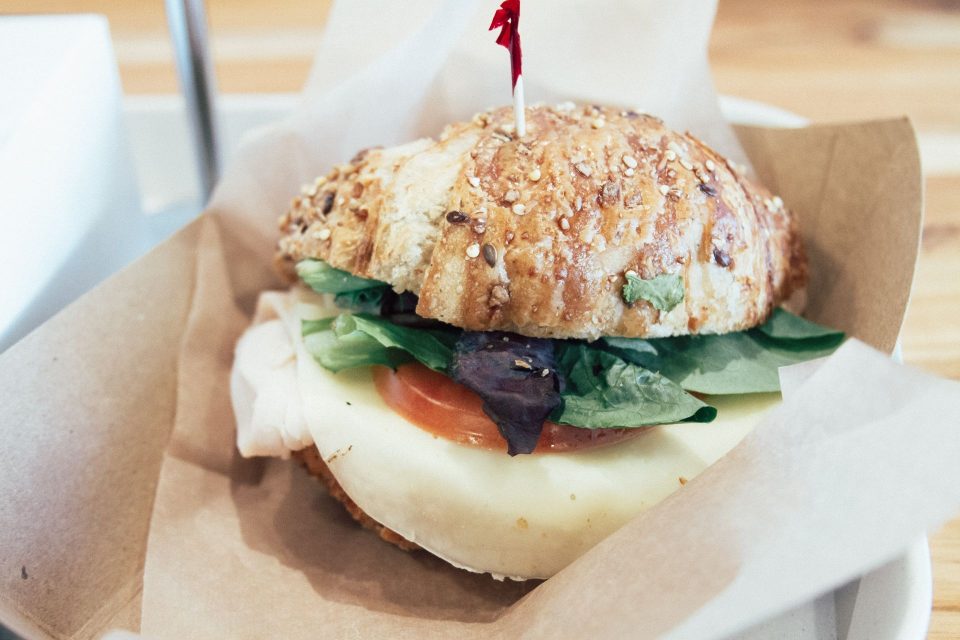 Website: dulcedelechebakery.com
Instagram: @dulcedelechebakery
4. Vogue Café
177 York St
A new French Bakery opened recently, located in the Paulus Hook area of Downtown Jersey City. Multiple people have reached out to tell me how amazing and authentic this place is. All their pastries are like works of art, and I am sure the coffee is beyond. Can't wait to try!!
Eat this: Creme Brulee
Drink this: Mocha Latte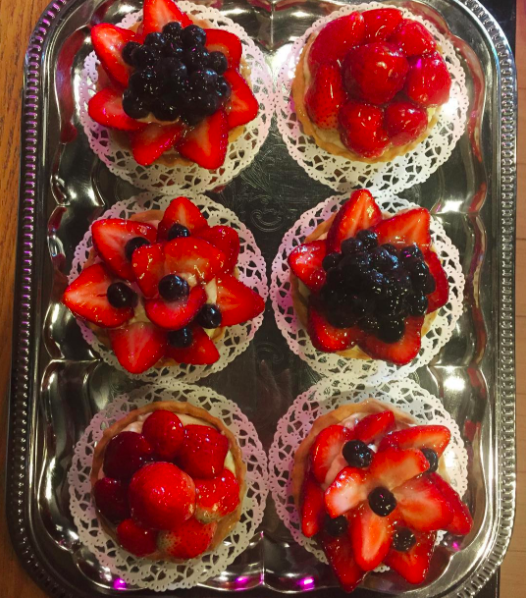 Website: voguecafenj.com
Instagram: @voguecafe.nj
5. Whealth Pop-Up at Harborside
34 Exchange Pl
I've known David Trotta, boss man of Whealth ever since he started throwing dinner parties in Jersey City. Now he is a force to be reckoned with! So proud of everything he has accomplished. He recently opened a pop-up cafe inside Harborside on the waterfront. Serving breakfast and lunch every day from 7am-3pm. I recently went there for lunch and was feeling under the weather, so I ordered a yummy chicken soup and chicken avocado sandwich! I swear it cured me.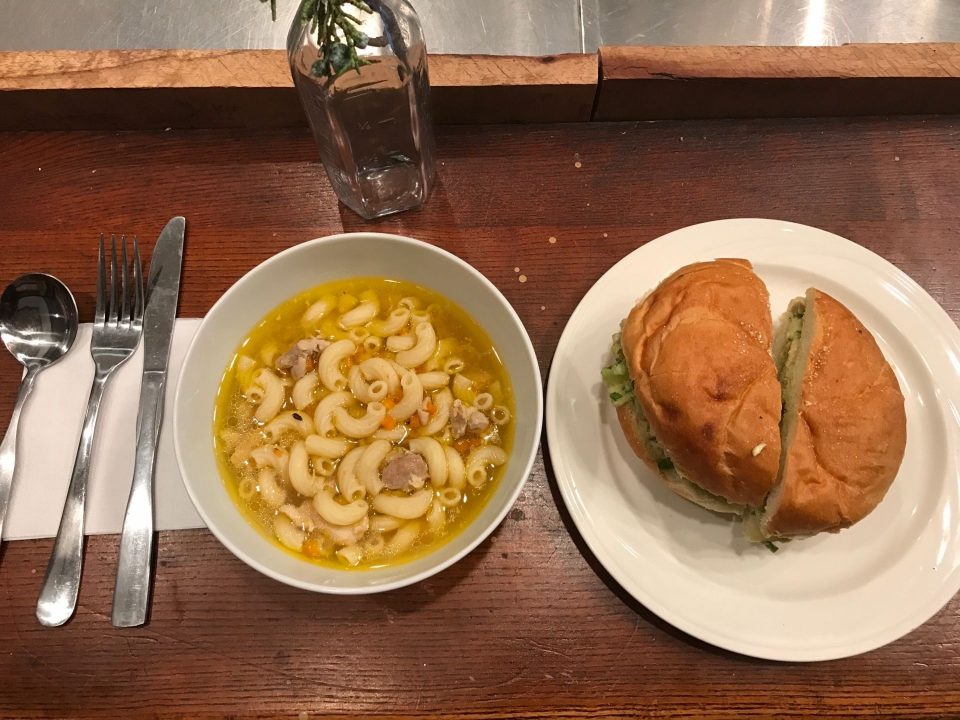 Eat this: The menu changes often! Everything is tasty and delicious.
Drink this: Coffee (duh).
Website: whealthandco.com
Instagram: @whealthandco
6. Tidal Poke Co.
34 Exchange Pl
Poke bowls pronounced "POH-keh" — cubed raw fish, seasoned any way you want it. This new trend is taking the east cost by storm and now has finally reached Jersey City, thanks to Tidal Poke which is owned by two awesome peeps who happen to own my favorite coffee shop Short Grain. #ifyoudontknownowyouknow
I get this at least once a week; it's healthy, and so beyond filling, you will be more than full until dinner. TRUST ME. They also carry Acai Bowls!!
Eat this: DIY Poke Bowl (just put whatever you want in it, I don't care)
Drink this: Aloha Maid
Perfect for: Breakfast or Lunch.
Delivery: Yes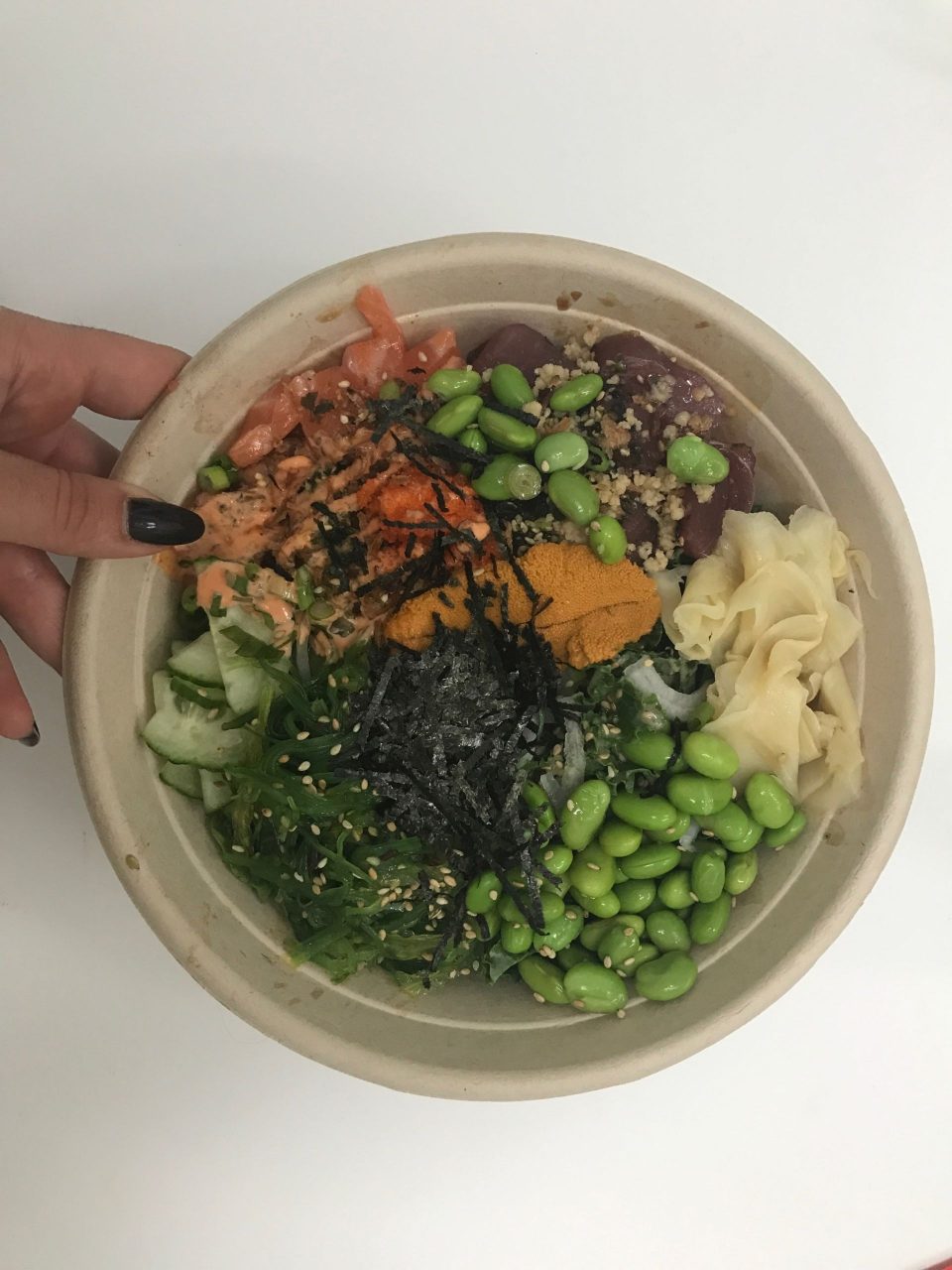 Website: tidalpoke.co
Instagram: @tidalpokeco
7. Gogi Grill
79 Hudson St, Hoboken
I am starting to explore Hoboken a little more for new eats and was super happy when the Gogi Grill gang invited me to try out their new spot. Make your own bowls are all the rage now and this Korean BBQ style hits the spot. It was so delicious and satisfying!! Definitely worth leaving the JC hood to try, they also deliver to Jersey City!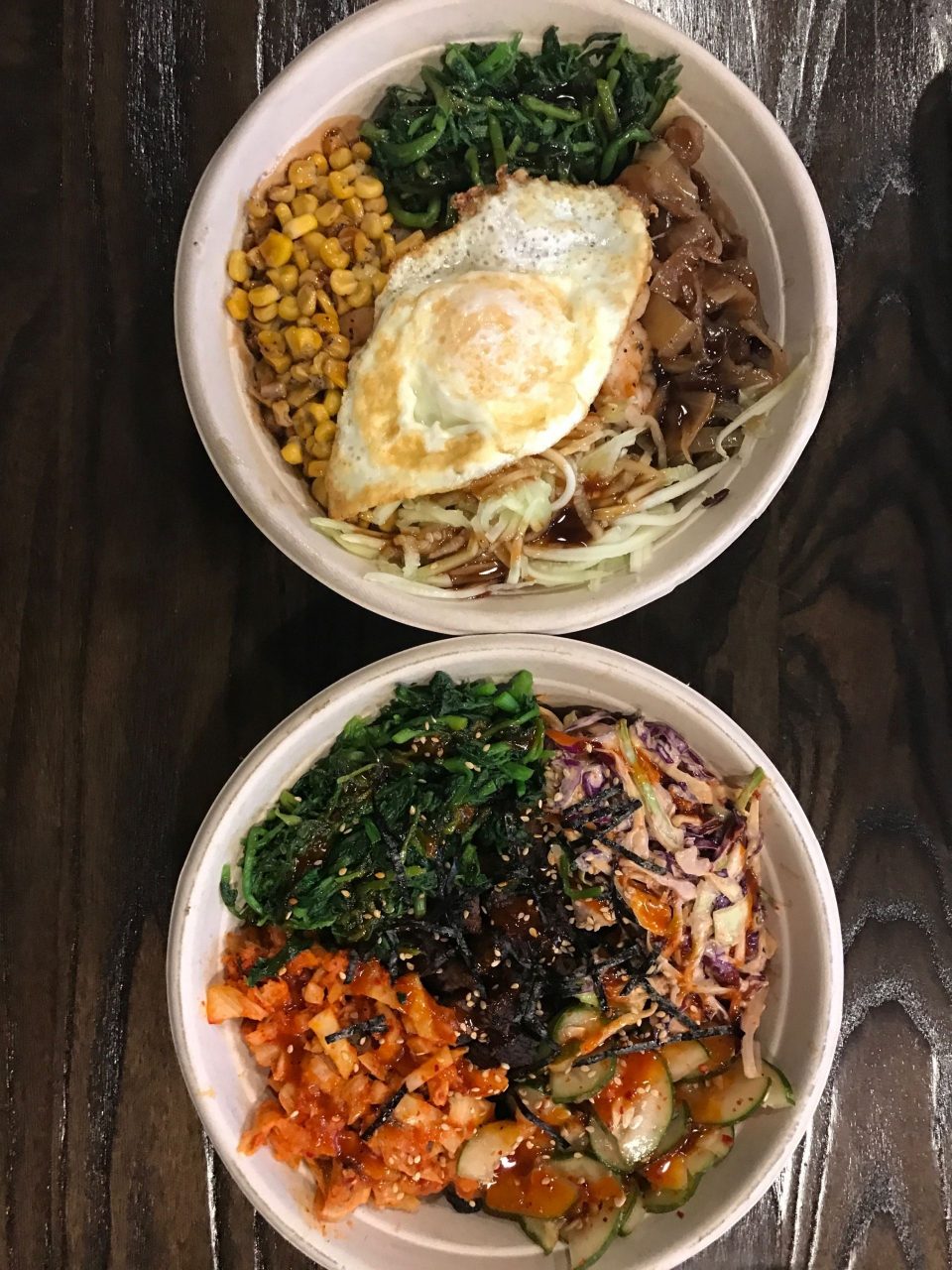 Website: gogigrill.com
Instagram: @gogigrill
8. Van Hook Cheese & Grocery
528 Jersey Ave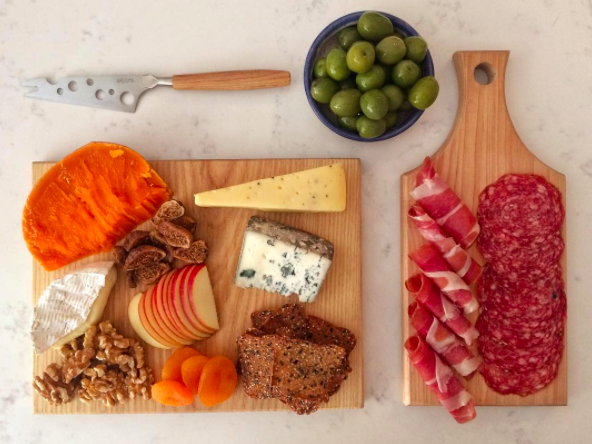 If you're ever in need of a good platter, Van Hook Cheese & Grocery is your spot! Their petit cheese and charcuterie platters serve 10-15 people while their grand platters serve 20-25. Whether it's a holiday party or a family dinner, Van Hook Cheese can do it for you. They even have their own events! Check them out at  vanhookcheese.com.
Instagram: @vanhookcheese
9. Ground Connection
3 2nd St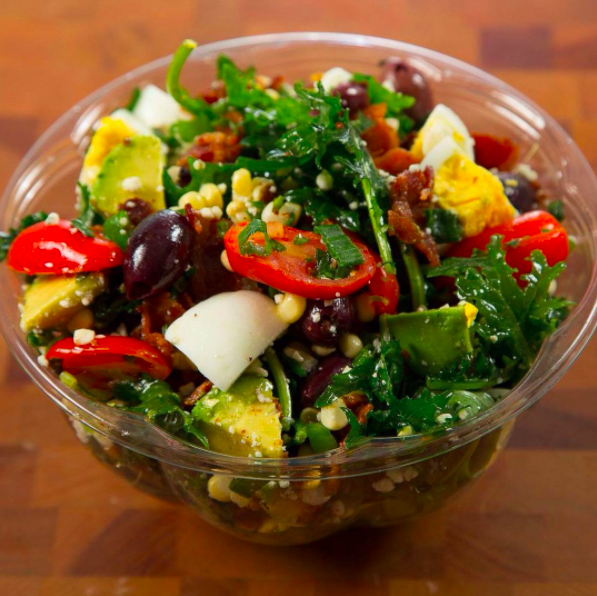 Ground Connection just recently opened on 3 2nd St, Harborside Plaza 10, and their food is amazing! We tried their avocado toast and it was incredible. You can always stop by and grab a cup of coffee (I hear it's one of the best cups of coffee you can get!), and indulge in a cookie or muffin while you're there!
Drink this: Coffee (of course)
Eat this: Literally everything is amazing, but the B.A.D. (Breakfast All Day) sandwich is awesome
Website: groundconnectioncoffee.com
Instagram: @ground_connection
10.  El Gordo
291 Central Avenue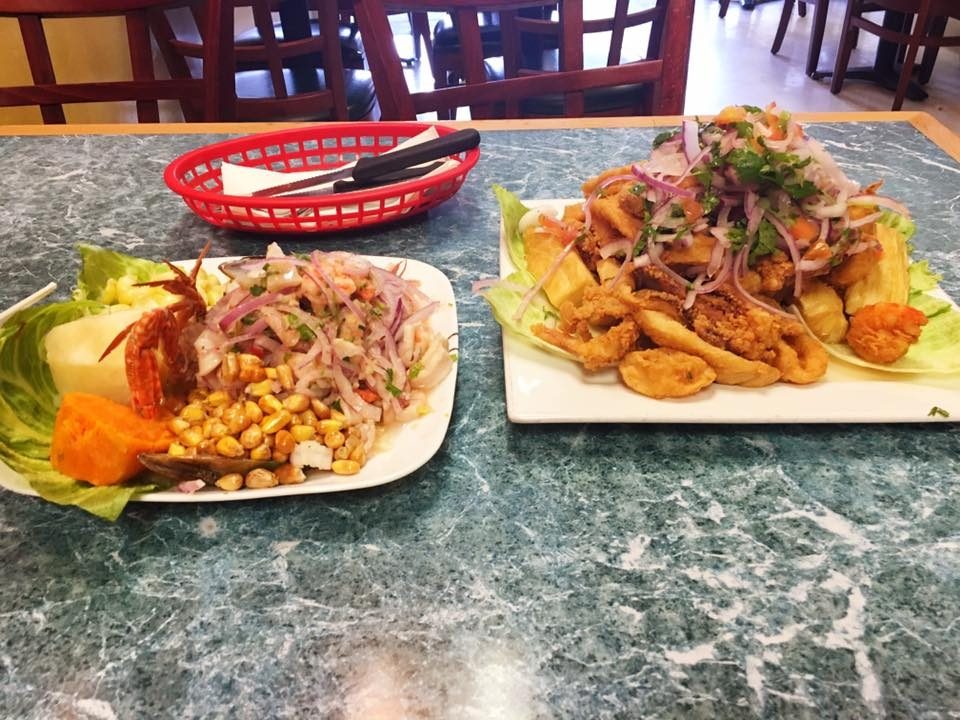 El Gordo Restaurant is new to the Jersey City Heights, but has been around for 20 years with authentic Peruvian cuisine in the Paterson/Passaic area. Everything they put into their food adds to the experience and authenticity of the meal. Customers love anything from the Lomo Saltado to the Parihuela. Visit El Gordo Restaurant now! Pull out a chair, get yourself Pollo A La Brasa and Chicha Morada, and enjoy the Peruvian cuisine!
Drink this: Chicha Morada
Eat this: Ceviche de Pescado
Website: elgordochicken.com
11. Mathews
351 Grove Street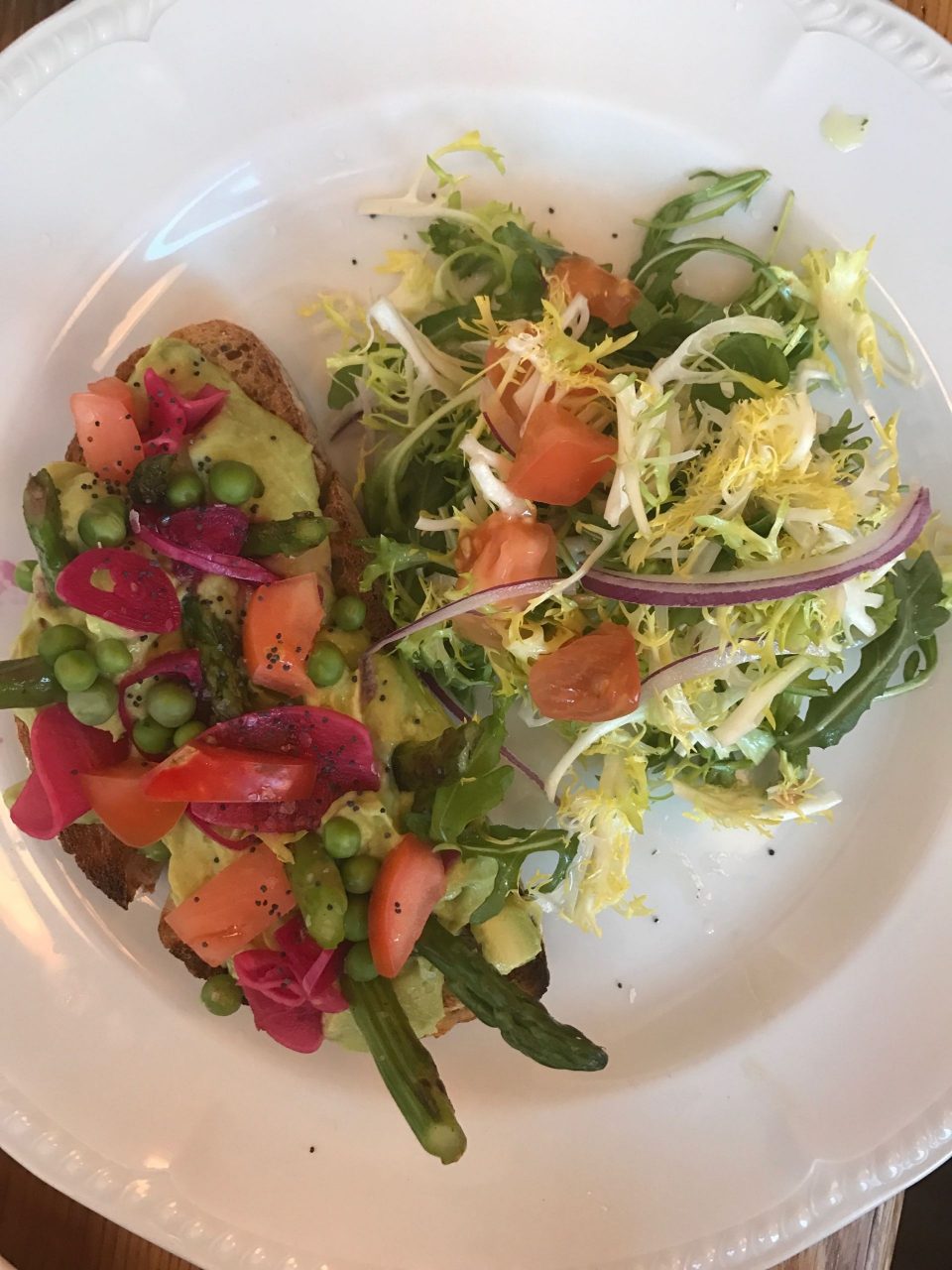 Mathews is fairly new, located right on Grove Street! They offer lunch starting at 11AM and dinner starting at 5PM (brunch is coming soon!). You can stop by and enjoy a Quiche of the Day, or grab a bite of a Mathews burger. I went there for a light lunch and absolutely loved it! I felt like I was in California. The veggie salad was super fresh and the avocado toast was perfection! Definitely a perfect place to bring a client for lunch in Jersey City.
Drink this: 80s Glam cocktail (it's topped with edible glitter!)
Eat this: Housemade bucatini
Website: mathewsfoodanddrink.com
Instagram: @mathewsfoodanddrink